FUN ON THE WATER
When the weather heats up, cool off with a day of fun on the waterfront. From a relaxing fishing excursion on the lake, to a tubing adventure on the Delaware River, Bucks County has plenty of ways to get on the water to stay cool all summer long.
• Float the day away at Bucks County River Country. Paddle along the Delaware River in a kayak or canoe, or sit back and let the current guide you on an inner tube or raft. Add a meal deal to your trip and enjoy some great food at the Riverside Café upon your return.

• Experience a relaxing cruise down the Delaware River with Bucks County Riverboat Company. Enjoy delicious food and drinks while you travel through one of the most beautiful stretches of the river in Upper Bucks County. Take a romantic Sunset Cruise to take in the gorgeous scenery while learning all about the river and surrounding area.

 • Spend the day fly fishing on the Delaware River with Delaware River Fly Fishing Guide Service. Local fly fishing expert Gary Mauz will show you all the area hot spots your private guided tour. Enjoy spending the day out in nature by the water, and of course, landing the big one.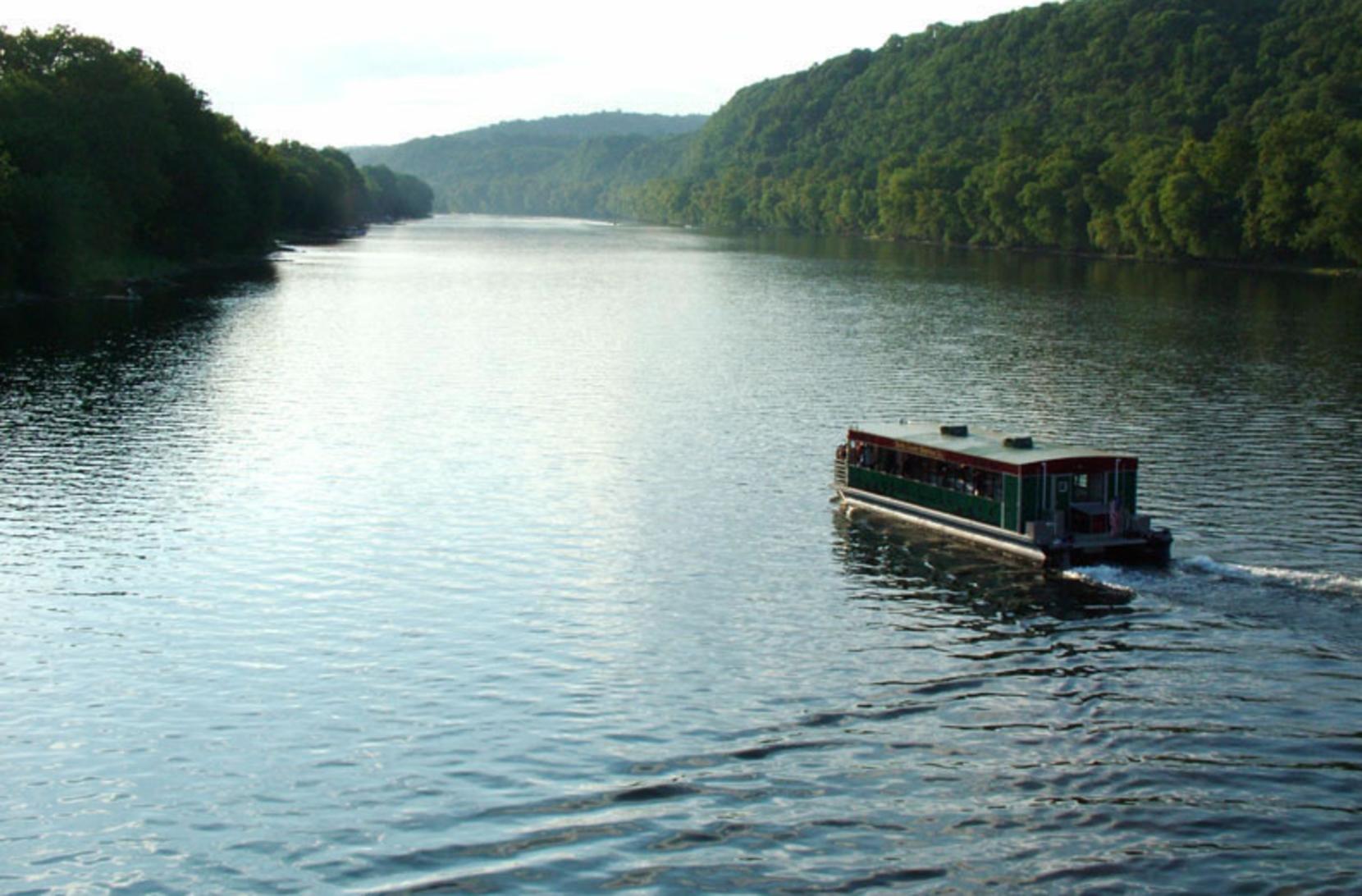 • Let the area's natural beauty be your backdrop at one of Bucks County's 16 county and state parks. Many offer boating rentals to relax on any of the county's tranquil lakes. Experience a full moon kayak tour at Core Creek Park or sail along the Neshaminy Creek at Tyler State Park. Bring your own motor boat or rent a canoe for a fun adventure on the water.
• The kids can have a water adventure of their own by floating around on Big Bird's Rambling River at Sesame Place. This ride is perfect for children and adults of any age to relax as you drift along the river around Sesame Island, through spraying geysers, rumbling waterfalls and tropical palm trees. Make sure to stop by The Count's Splash Castle, a multi-level water-play attraction with countless ways to have fun and get wet.