How to Spend a Snow Day in Bucks County
When the air is crisp and snow covers the countryside in a blanket of white, don't hide inside the house. A snowy day in Bucks County is a great time to head out and experience something new. View the picturesque scenery on a drive through the countryside, warm up with a mug of hot cocoa or sled down the hills of grand castle.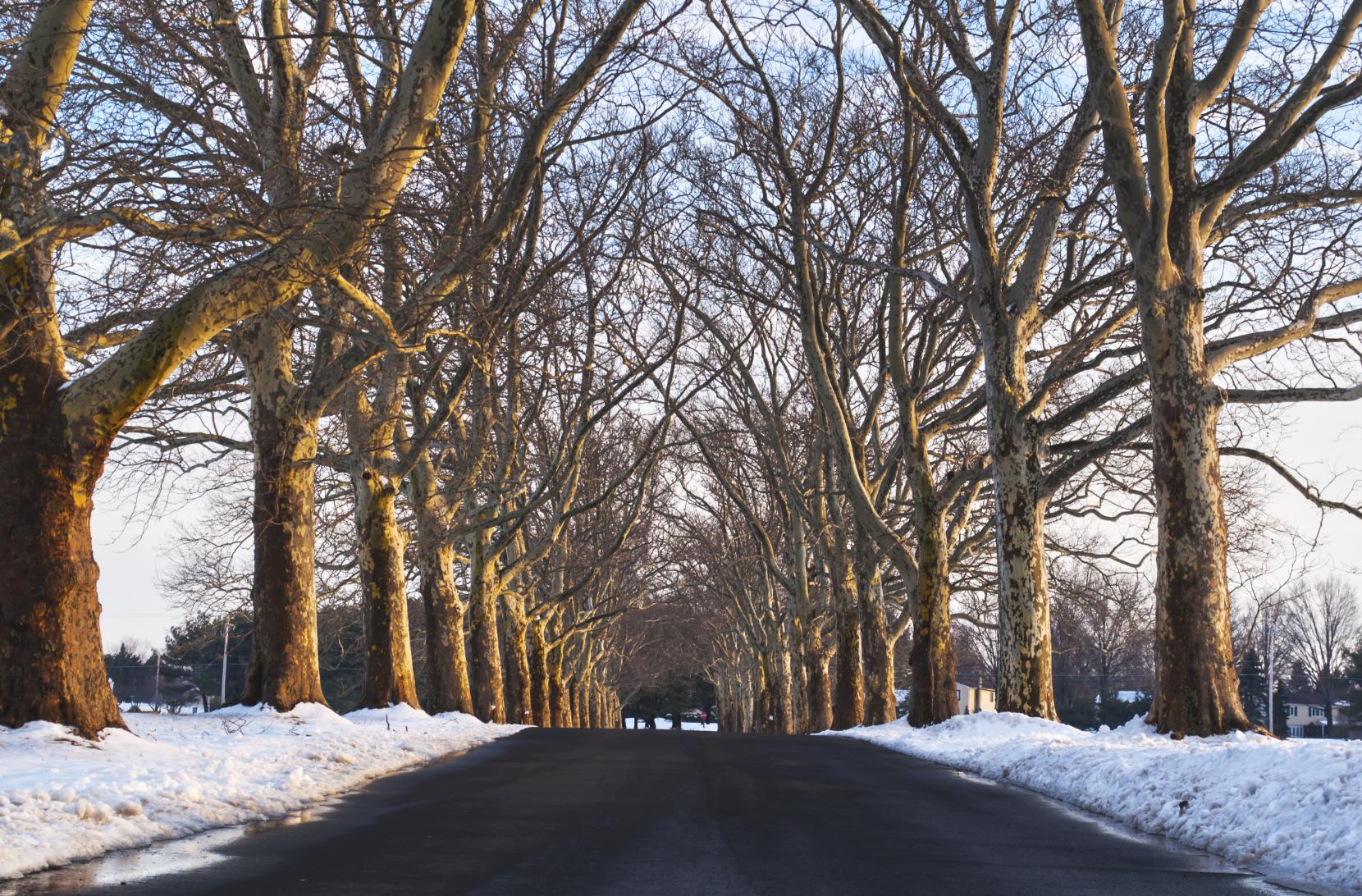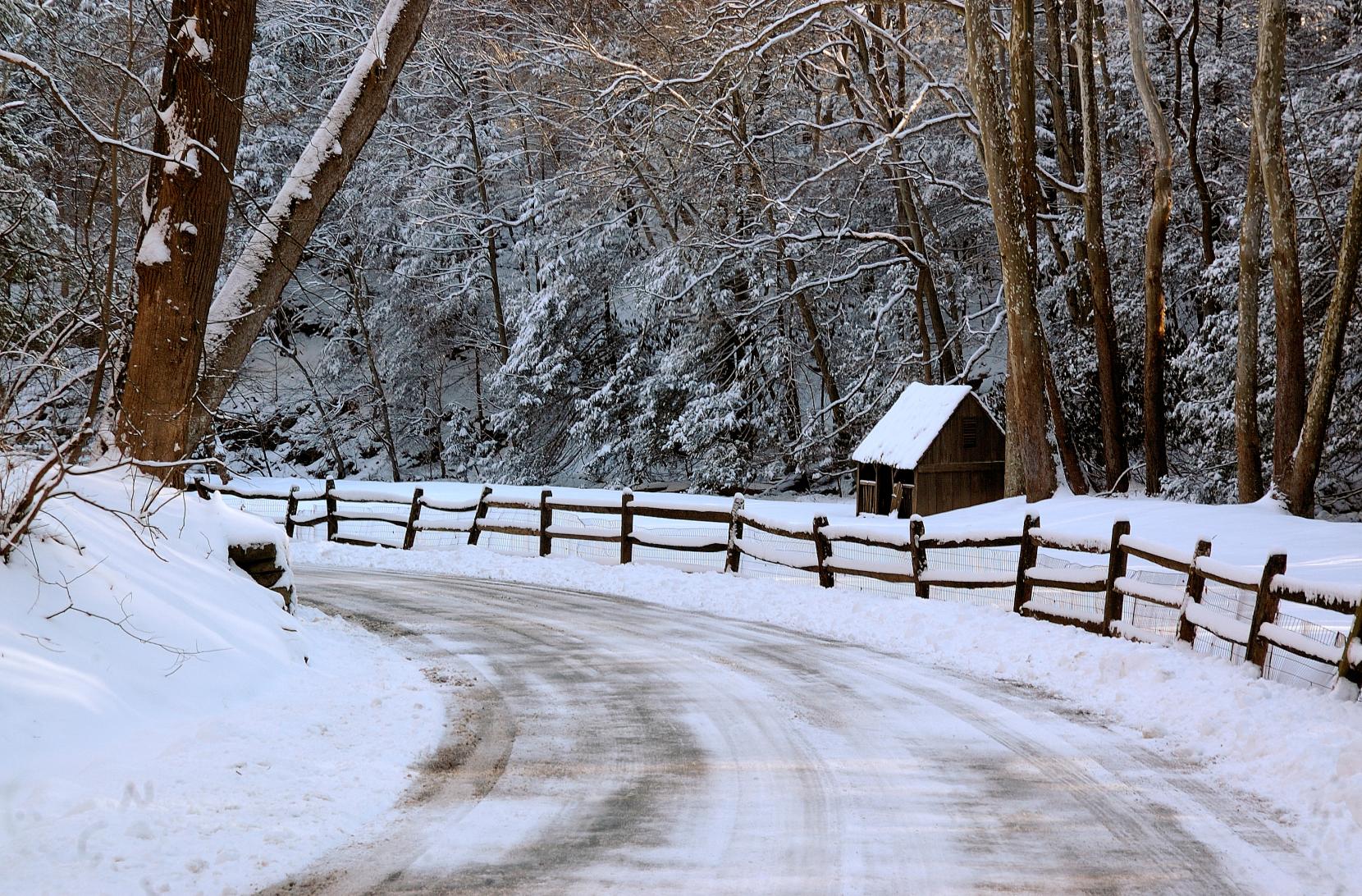 Winter roadway in Bucks County
While the roads are clear, take a trip through Bucks County's scenic countryside on the Covered Bridge Driving Tour. Watch the snow fall around you as you pass through the county's remaining covered bridges for a memorable experience.
Grab your skis or snowshoes and head to one of Bucks County's five state parks for a day of fun. The towpath trail in Delaware Canal State Park provides the perfect setting for a cross country skiing trip in a scenic setting. Tyler State Park and Nockamixon State Park also open up the trails to cross country skiers in the winter months while also offering sledding, ice skating and ice fishing.
Lace up your skates for a day on the lake. When the weather gets cold, and the lakes freeze, it's the perfect time for ice skating. Core Creek Park, Lake Towhee Park or Oxford Valley Park are all open to ice skaters. Just remember to be safe and make sure the ice is at least four inches thick!
Snow is no reason to stay inside this winter. Taking a walk through quiet, snow covered woods is a fabulous way to clear the mind. Head to Peace Valley Nature Center for their Winter Naturalist Walks to discover the wonder of nature during the crisp, cool months.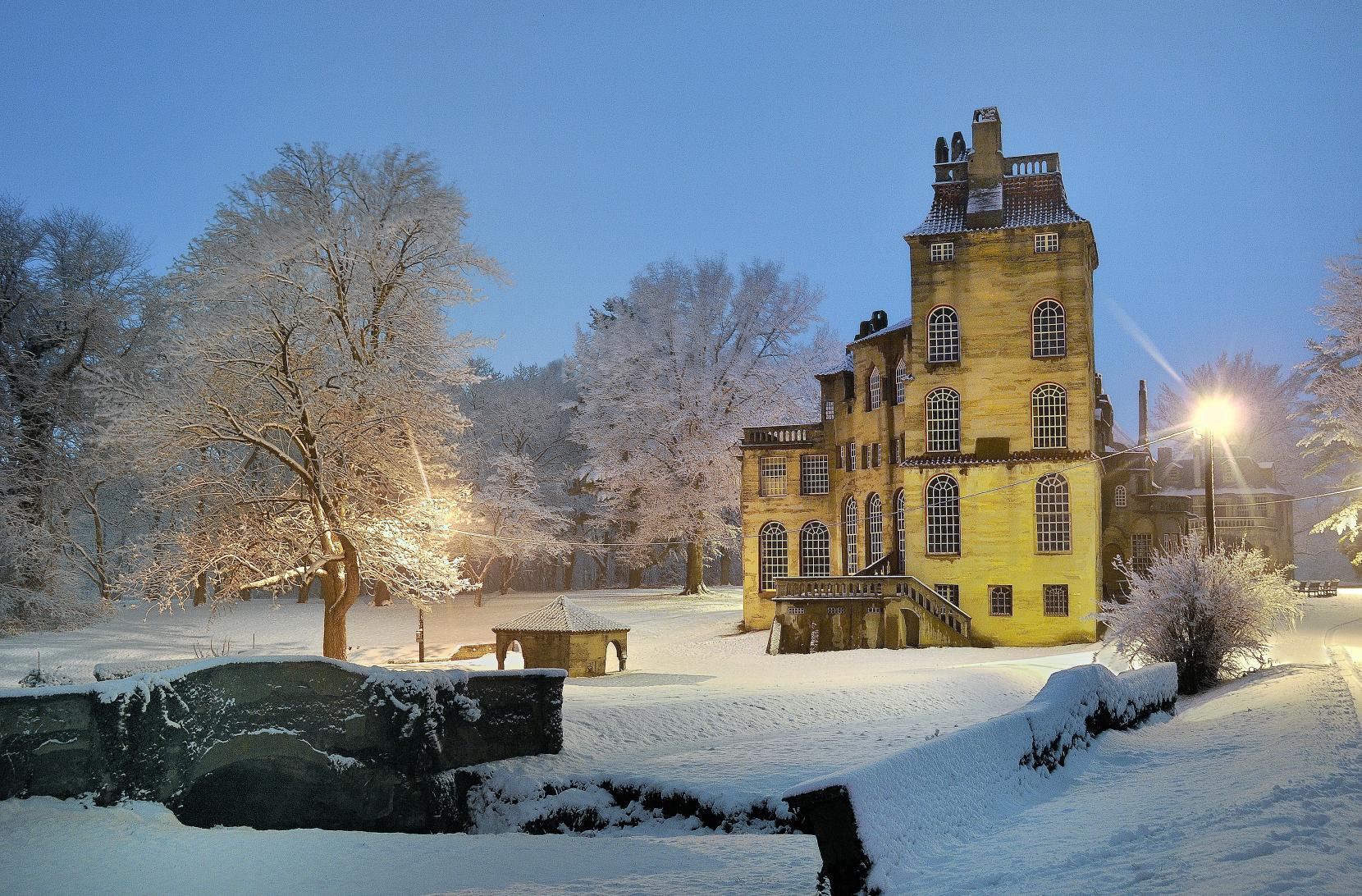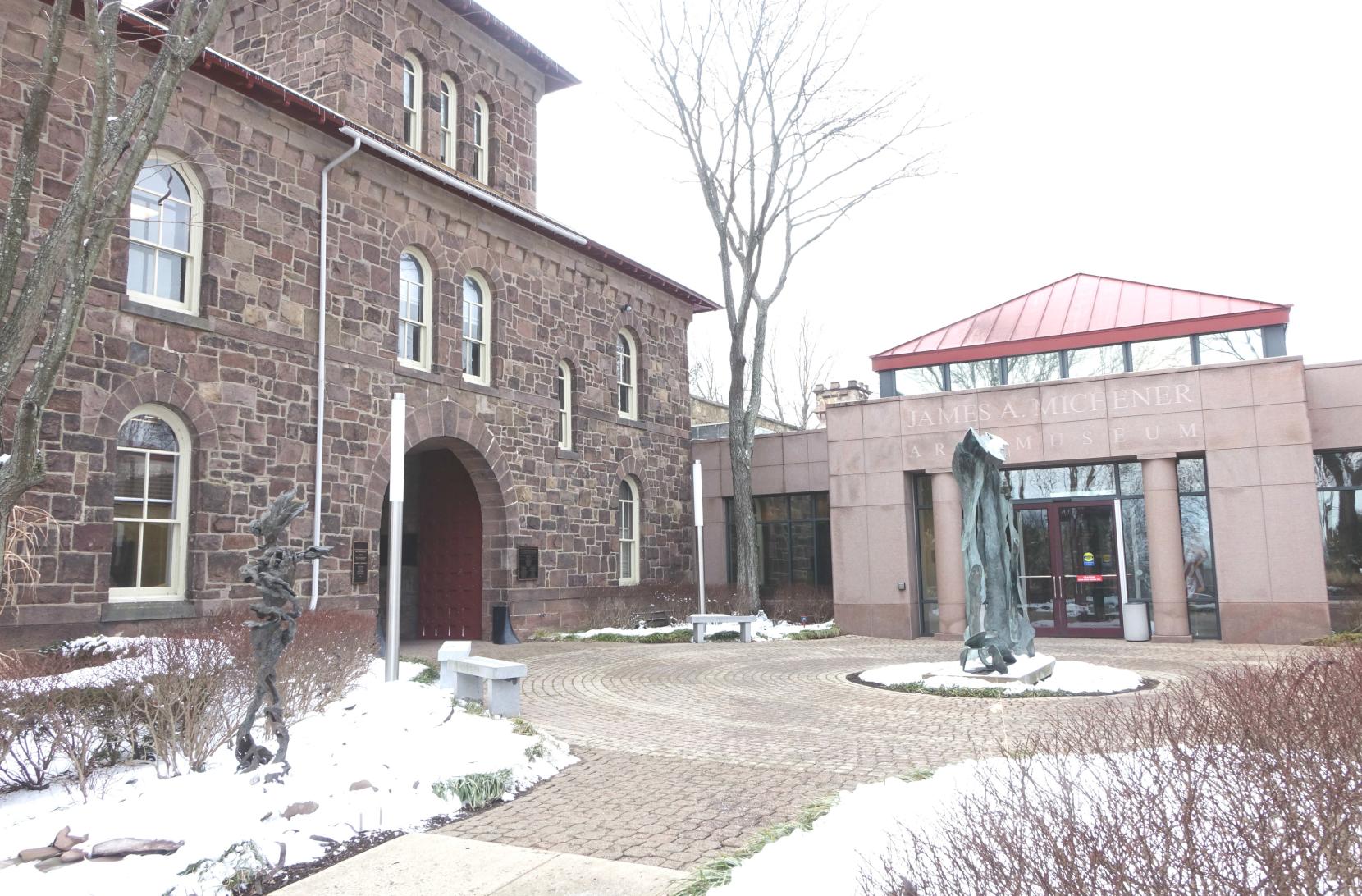 Michener Museum courtyard in snow
Nothing says "snow day" quite like hot chocolate. Have a cup from one of the many spots along the Sweet Spots Trail to warm up your tummy. Pair it with yummy chocolate-covered marshmallows or swirl in a peppermint stick for added festive flavor. Hit all 5 spots and win a free Bucky plush to snuggle with!
Take shelter from the cold and explore Bucks County's many museums and historic castles. Browse the personal artifacts collection of Henry Chapman Mercer at the Mercer Museum and Fonthill Castle in Doylestown. The items on display at these two concrete castles tell the story of America's industrial and cultural heritage. While in Doylestown, make a a trip to the nearby Michener Art Museum to view historic and contemporary American works of art, including a large collection of Pennsylvania Impressionist paintings. Can't go inside? Stroll the grounds - and bring your sled to Fonthill! 
Bookmark this awesome list of sledding hills for a fun afternoon with the kiddos. You never know when the next snow squall will strike. Places like Magill Hill Park, Tyler State Park and Helen Randle Park of course make the list.
Some of Bucks County's theaters, like the Bucks County Playhouse, Bristol Riverside Theater and more, offer virtual showings of plays for all to watch! Some on scheduled times, and some you can watch on your own. Check out the theaters' websites for more information! 
Head to the Visit Bucks County YouTube channel to find video series that explore locals' lives, get you behind-the-scenes sneak peeks of the B&B's of Bucks, take 3D tours and show you amazing aerial views and so much more!