Insider Tips for Indoor Fun
Don't let rain, sleet or snow get you down! Take a walk through a concrete castle, catch a show at a historic theater or turn the kids loose on a three-story obstacle course. No matter what you choose, you can enjoy the great indoors without missing out on all the fun Bucks County has to offer!
FOR THE HISTORIAN:
Transport yourself to early America when you walk through the Mercer Museum, a six-story concrete castle home to more than 40,000 artifacts from America's industrial past. A Conestoga wagon, horse-drawn carriage and antique fire engine are among the many items uniquely displayed in alcoves, suspended above the atrium and even attached to the ceiling! 

Take a tour through Fonthill Castle, Henry Mercer's palatial Doylestown home. This National Historic Landmark is made up of more than 40 rooms, with 18 fireplaces to keep you warm while you admire the original handcrafted tiles that adorn the ceilings. 
FOR THE KIDS:
Let the kids burn off their excess energy at Giggleberry Fair in Peddler's Village. Let them climb to the top of Giggleberry Mountain, a three-story indoor obstacle course, and enjoy a kid-friendly meal at the Painted Pony Café. Don't forget to take a ride on the vintage 1920s carousel!  

Create lasting memories with your children or grandchildren as they explore interactive and educational exhibits at the Bucks County Children's Museum. The smiles will never stop as visitors can dig for buried treasure, ride in a hot air balloon or even design and build a race car!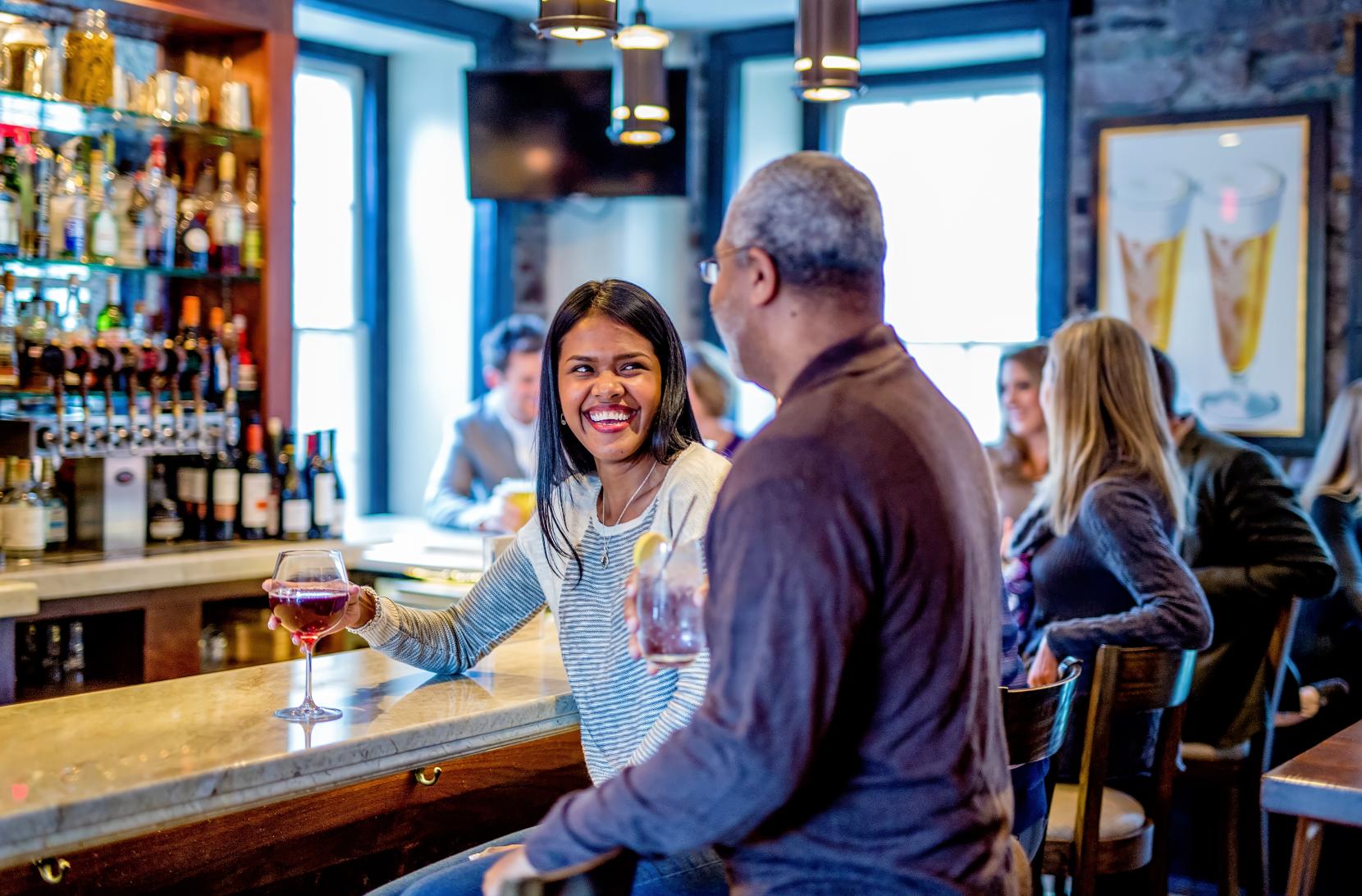 Couple at the bar in Golden Pheasant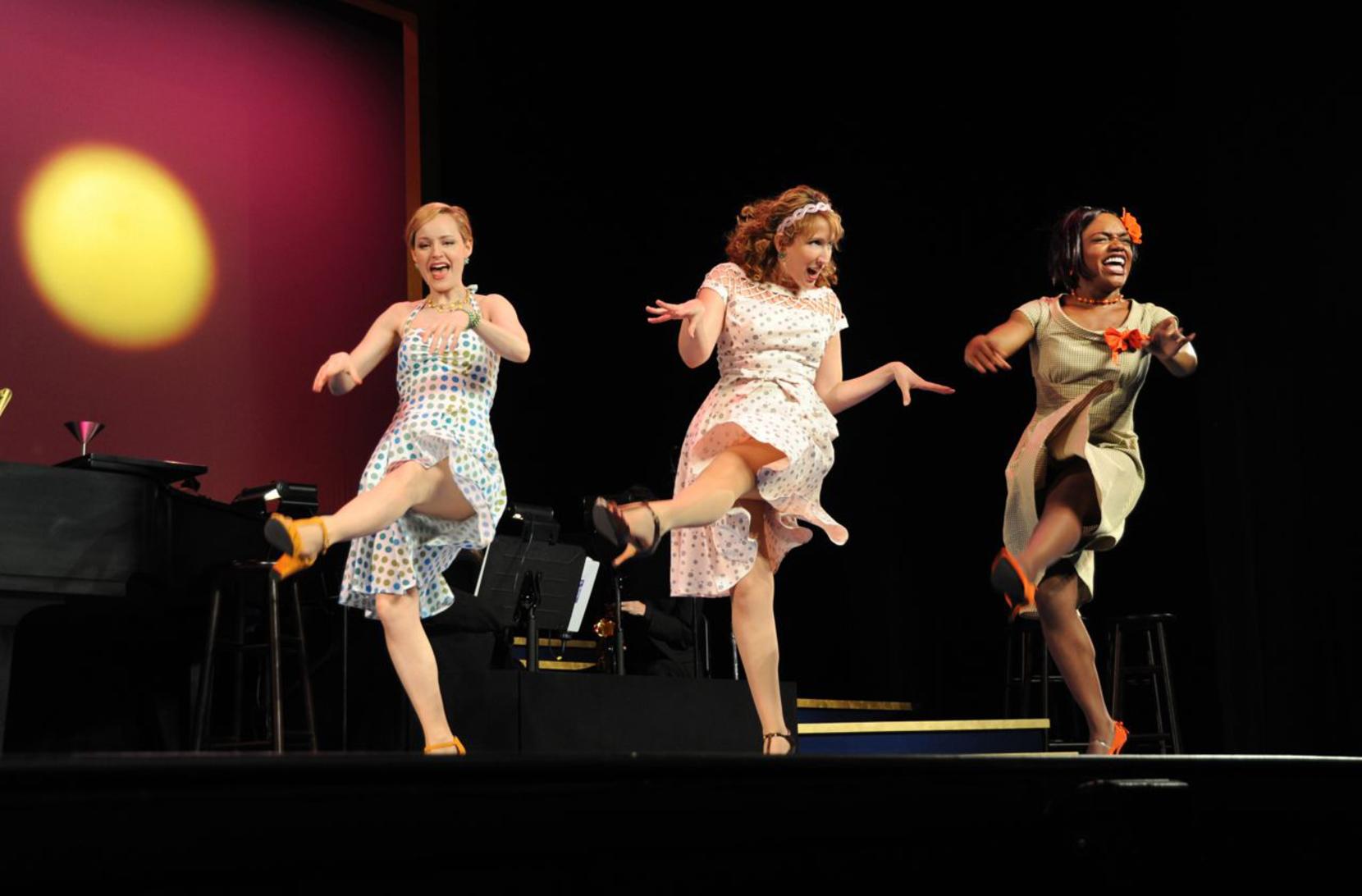 Dancers at the Bucks County Playhouse
FOR THE FOODIE:
Looking for something on the sweet side? Support Bucks County's local bakeries, cafes, ice cream parlors and more by following the Bucks County Sweet Spots Trail! Try wintry themed chocolates at Pierre's Chocolates or warm up with a hot chocolate at The Coffee Room.

Enjoy the breathtaking view of the Delaware River while you dine on gourmet European-style cuisine at the Black Bass Hotel. The river deck is the perfect place to take in the view of the Delaware while without having to step outside. Pair their signature dish, the Charleston Meeting Street Crab, with a refreshing bottle of wine for the perfect night out.

FOR THE COUPLE:

Snuggle up together at the Bucks County Playhouse while you enjoy a show at one of America's most beloved theaters. Grace Kelly, Robert Redford and Liza Minnelli are among the many top stars that have taken the stage at this New Hope landmark in its 75-year history.

Travel together for a true taste of Bucks County. The Ale Trail is home to unique craft brews or explore the area's family-owned wineries for a variety of flavors to please every palate.