Get Away On One Tank of Gas
The 622 square mile area of Bucks County, Pennsylvania is filled with beautiful land. There is so much to see and do, without breaking the bank. Get behind the wheel and explore economically. One tank of gas equals many adventures in Bucks County!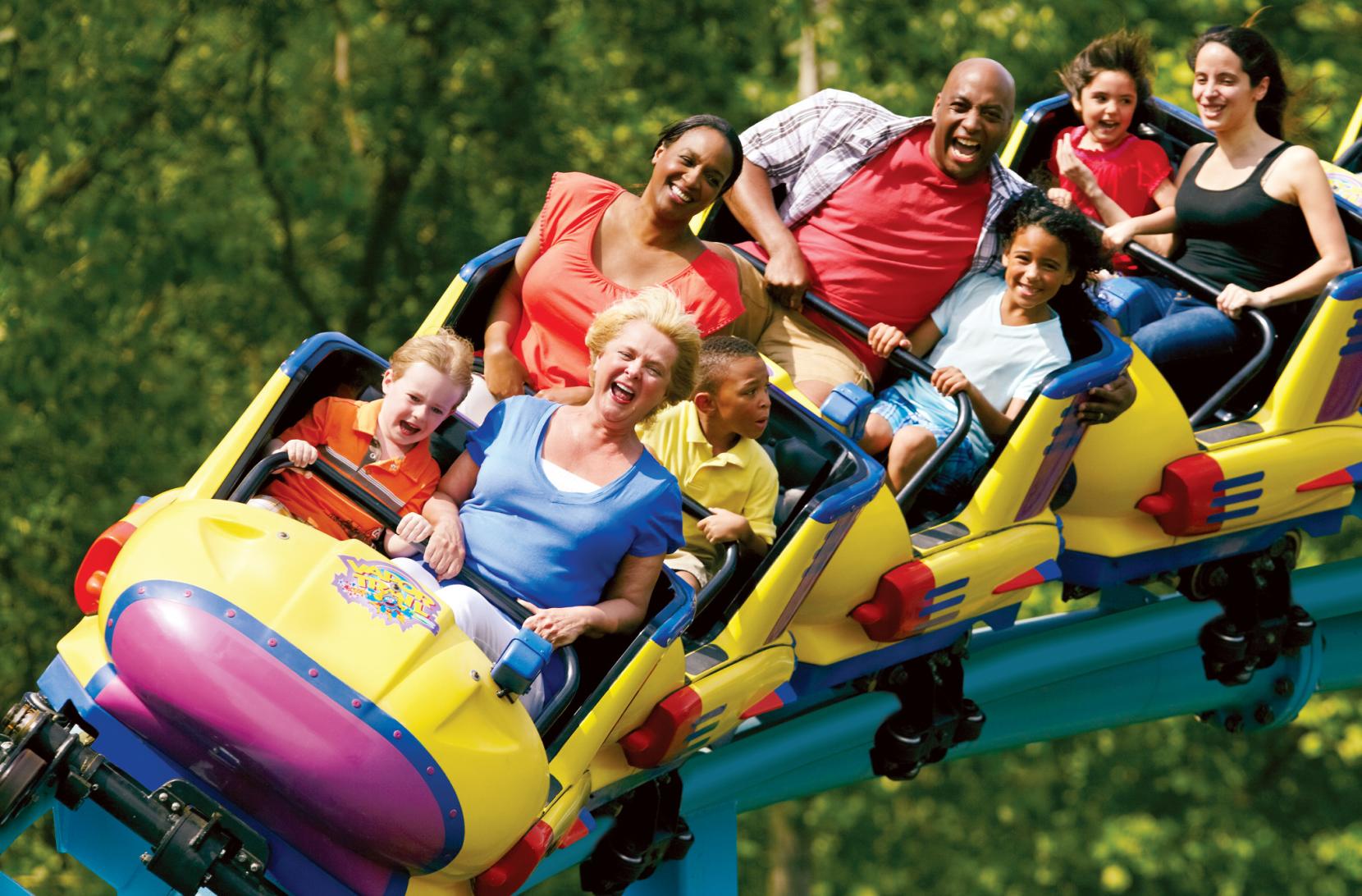 Sesame Place roller coaster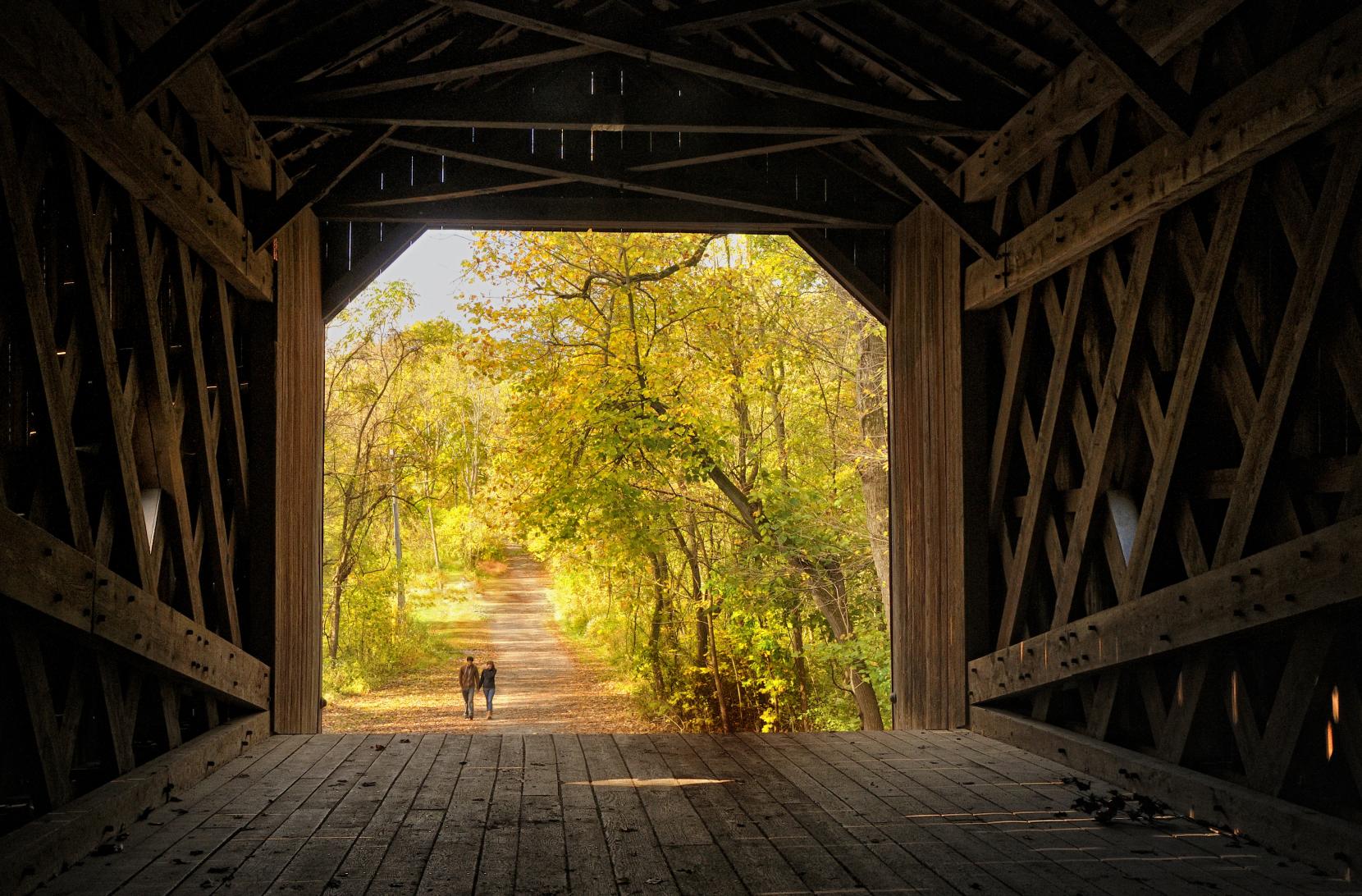 Lower Bucks County is known for Sesame Place, but you can make the trip even more complete with this itinerary. Hit the road and start your journey at the Bucks County Visitor Center in Bensalem. Take in the rotating local artist series and get all the information you need from the friendly staff. Then take a quick drive up to Core Creek Park. This park sits upon 1,200 acres with plenty of space for children to play and trails to explore. After a beautiful hike in nature, it's time to visit Elmo, Bert, Ernie, Big Bird and all the rest of your favorite characters at Sesame Place. Everyone's feet may begin to hurt, and their stomachs will surely begin to rumble. Instead of stopping the adventure, take the short drive over to the Continental Tavern. The large, varied menu will satisfy everyone's appetites. After a long day of food and fun, everyone will be getting pretty sleepy. Relax and rejuvenate by staying overnight at one of the hotels in Langhorne. If the kids still have energy to burn, take a swim before bedtime in one of their kid-friendly pools. The whole trip will only take about 22 miles.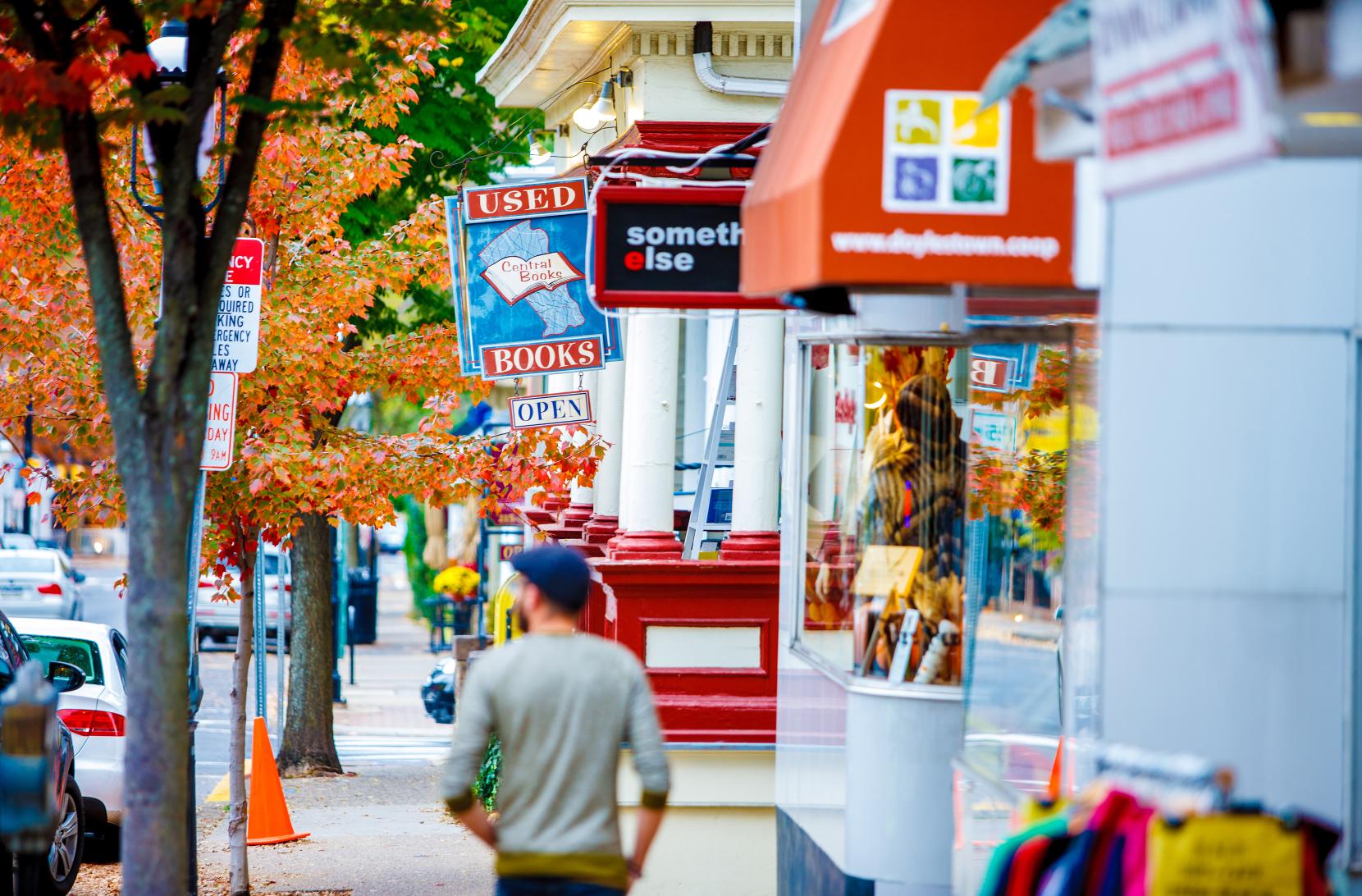 Main Street signs in Doylestown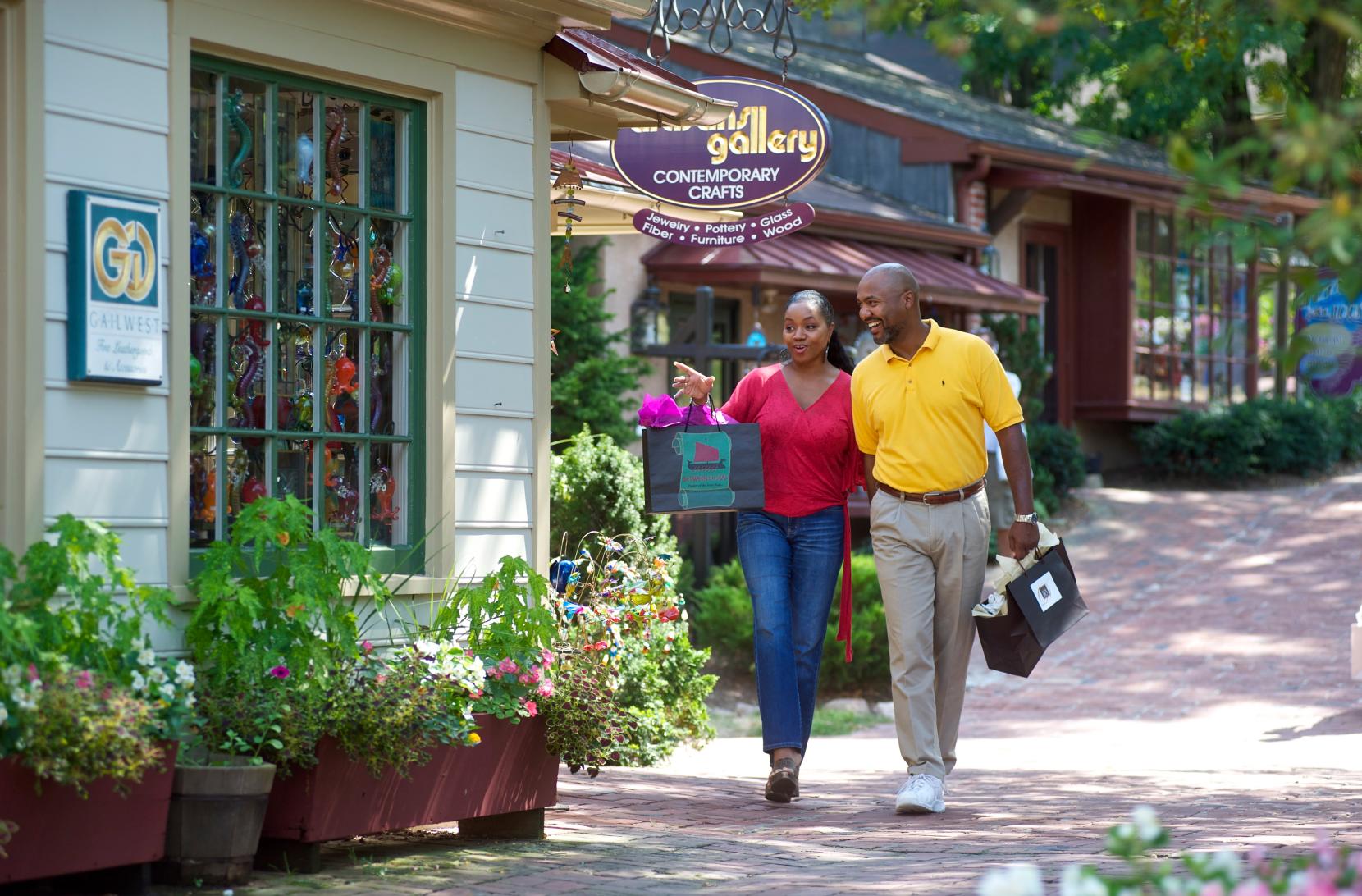 Central Bucks County brings out the inner shopper in everyone. Start in Doylestown and peruse the varied shops and restaurants lining the main street. A short trip down the road to Dark Hollow Park will help keep the blood flowing. After satiating ones' environmental side, it's back to shopping. New Hope is filled with unique antiques and boutiques. Since it sits on the edge of the state border, pedestrians and cars alike are welcome to head over the bridge and be in two places at once! Shop, but don't drop! Just a short scenic drive away, Peddler's Village can provide dinner and drinks at Caleb's American Cuisine, or Hewn Spirits. A long day of shopping, calls for a pampered night of sleeping, and the Hargrave House Bed and Breakfast back on Main Street Doylestown will be there for you to rest your tired eyes. In total, this trip will take a little more than 25 miles.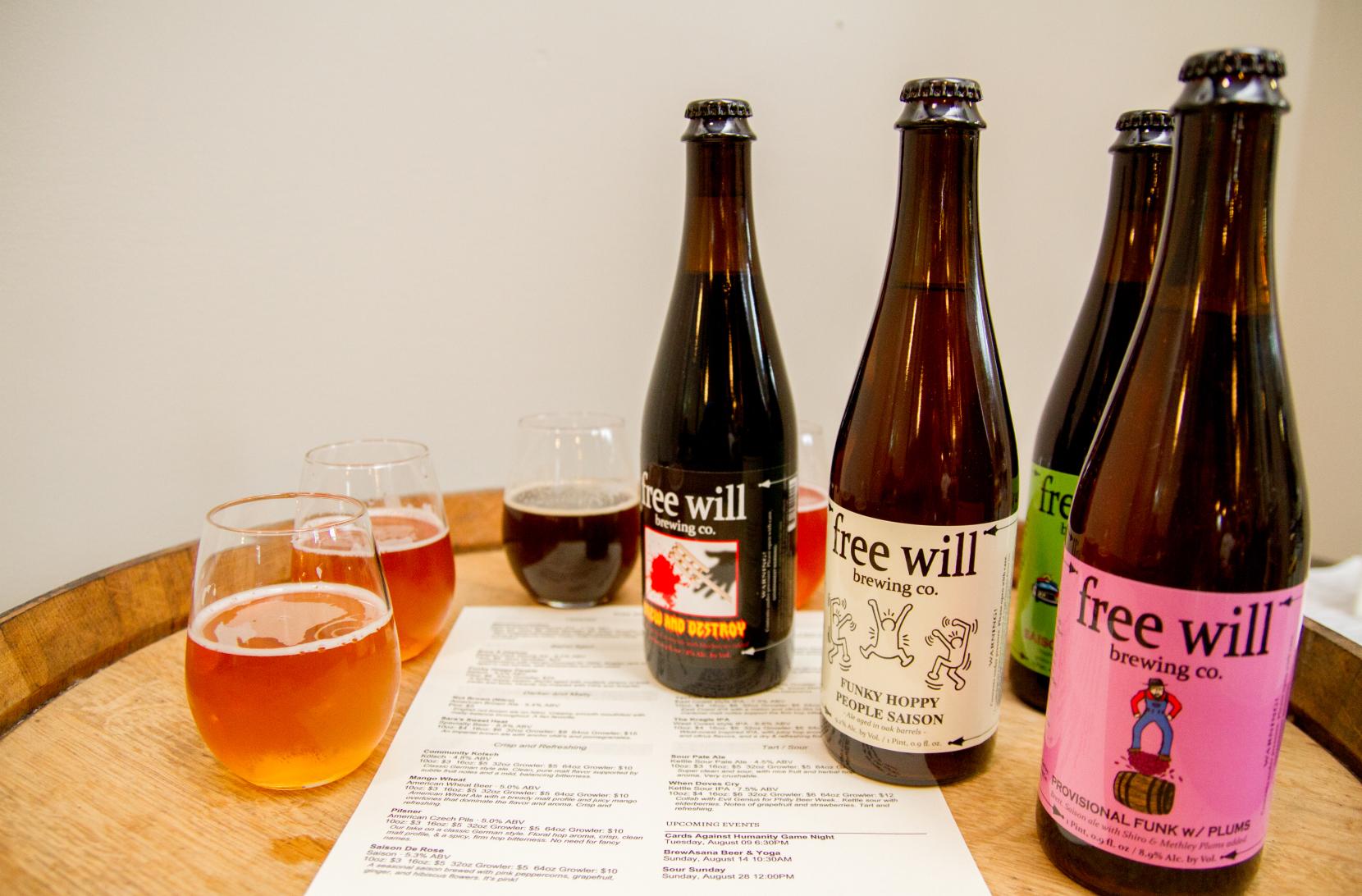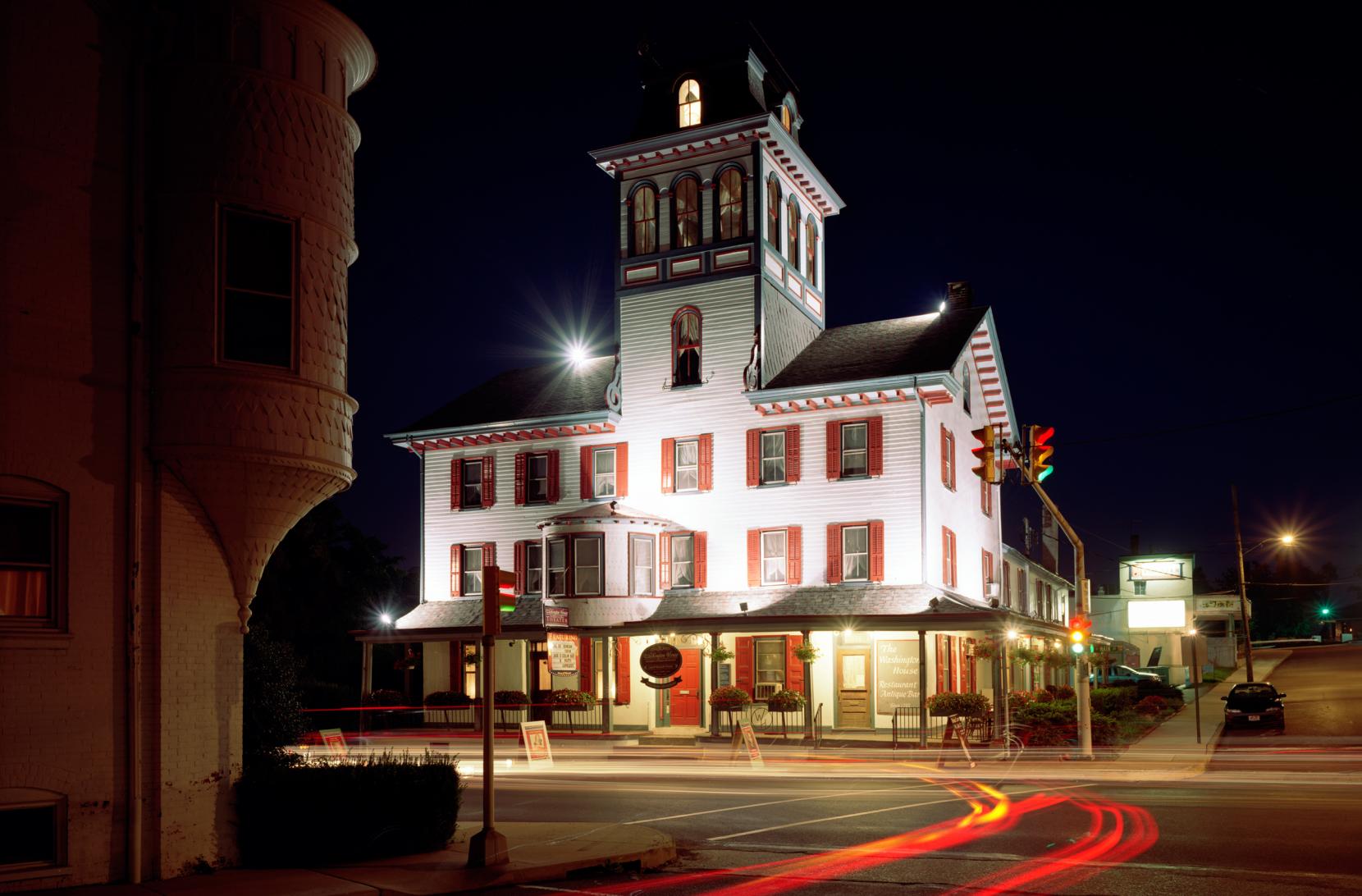 Night at Washington House
Upper Bucks County is calling! With a long storied past, Quakertown, is ones' ideal jumping off point. Take a quick trip to Sunday's Deli and Restaurant, to stock up on something to eat before heading to Lake Nockamixon. The beautiful park boasts boat slips, rentals, cabins and trails for any skill level making it a perfect place to spend some time with nature. After satisfying your inner adventurer it might be time for a nice, cold beer with a quick trip to Free Will Brewing Company in nearby Perkasie. After such a long day, staying at the uniquely beautiful Washington House Hotel and Restaurant will round out your serene retreat. This trip won't kill the gas tank coming in at a little more than 20 miles.