Road Trip Through Bucks County
Pack up the car and head on a road trip through the beautiful countryside of Bucks County! There are so many sights to see, places to visit and dining to experience.  
Road-tripping calls for a driving tour through Bucks County's historic covered bridges. The 12 remaining date back to the 19th century and symbolize the county's old-time charm. Follow our turn-by-turn directions and be prepared to marvel at the unique architecture of one of the Bucks' most beloved sites.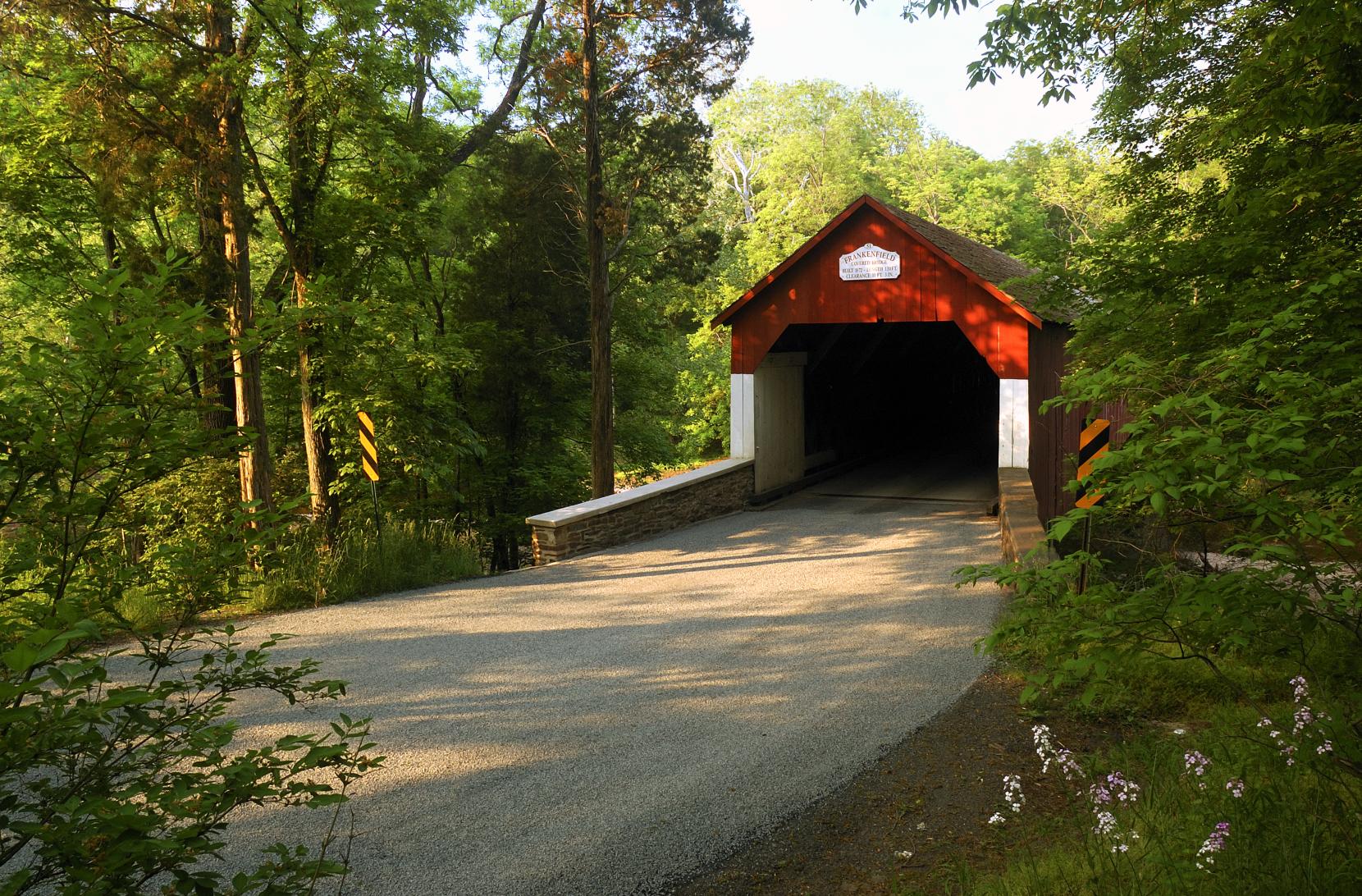 Frankenfield Covered Bridge Reflections by Ruth
The Mercer Mile is a must stop! Each of the three attractions on this impressive belt represents the life of Henry Chapman Mercer. Explore more than 40,000 artifacts of early American trades at the Mercer Museum. Then, visit the home of Henry Mercer—which just so happens to be a castle. Fonthill Castle was built from 1908-1912 and boasts more than 44 rooms. The interior of the castle is decorated with original handcrafted tiles. Mercer's fondness for tile-making inspired him to build the Moravian Pottery & Tile Works. The museum continues to produce handmade tiles in the style of Mercer's designs. Browse through the selection of handcrafted tiles and take one home as a unique souvenir!
Head to downtown Doylestown to grab a bite to eat. Try the Lobster Claw for delicious and affordable seafood fare such as lobster tail and crab cakes. Craving comfort food? M.O.M.'s Maxwell's on Main serves up burgers, sandwiches and more.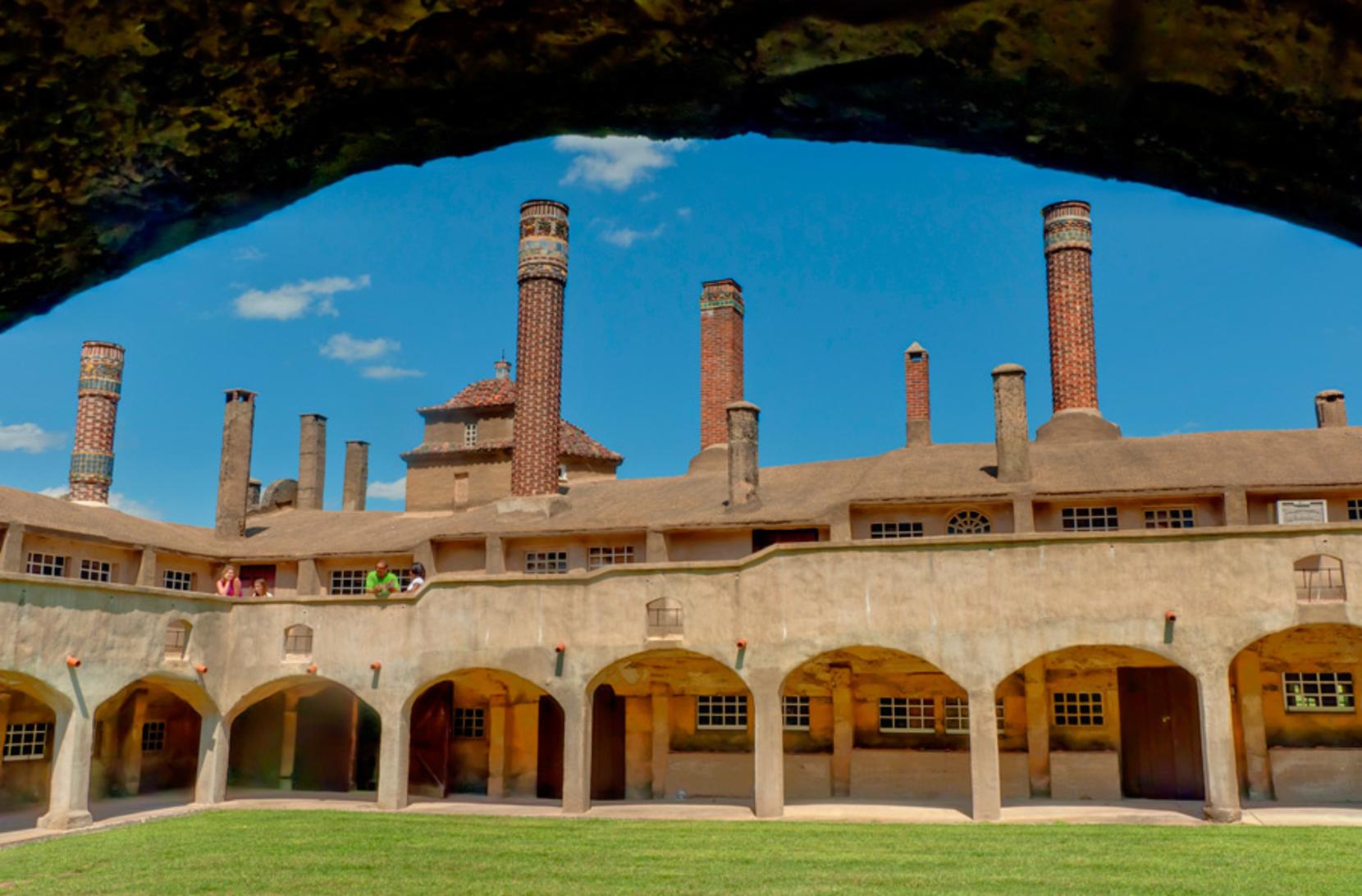 Moravian Pottery & Tile Works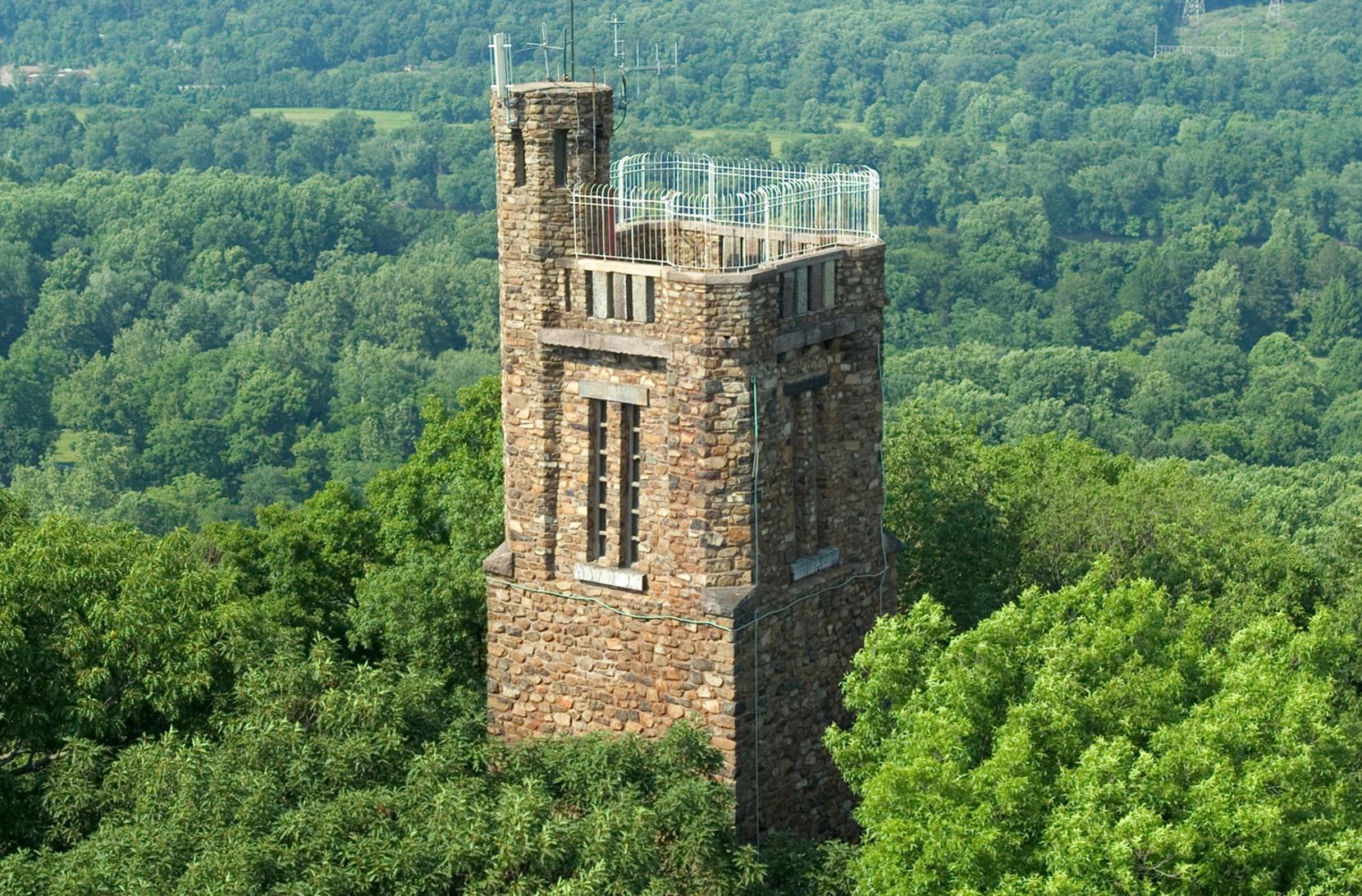 After your busy day in Upper Bucks, hit the road for your next destination: New Hope. When you arrive, check-in at The Inn at Bowman's Hill. This luxurious bed and breakfast is the ultimate place for relaxation. Enjoy a dip in the heated pool or soak in your in-suite whirlpool tub. 
Feeling refreshed from a good night's sleep, start your day by exploring downtown New Hope. The streets are lined with boutiques and antique shops such as Heart of the Home and Savioni Designer Boutique.
Now that you've worked up an appetite, head to Marsha Brown for lunch. This Creole restaurant is located in a 125-year-old stone church. Enjoy specialties like jambalaya and po boys.  
Next stop: Bowman's Hill Tower! See the expansive view of the Delaware River area. Climb the 125-foot tall tower to see a 14-mile radius of Bucks County's beautiful scenery.
Only a few short miles down the road, explore where history was made at Washington Crossing Historic Park. This historic site is where George Washington and his troops crossed the Delaware River on Christmas night for a surprise attack on the Hessian army, forever changing the course of American history.  
Head back down to Lower Bucks for a tour of the restored home of William Penn at Pennsbury Manor. Walk the beautiful estate grounds of Pennsylvania's founder to get a feel of what life was like back in the 17th century.
End your road trip with a meal at The Historic King George II Inn. Since 1681, Bristol Borough has been home to this historic tavern which is known as the oldest continuously operating inn in America.