Top Seasonal Wines
Tap into seasonal flavors of citrus, berry, rosé and more with these summery picks for wine in Bucks County…
Bishop Estate Vineyards & Winery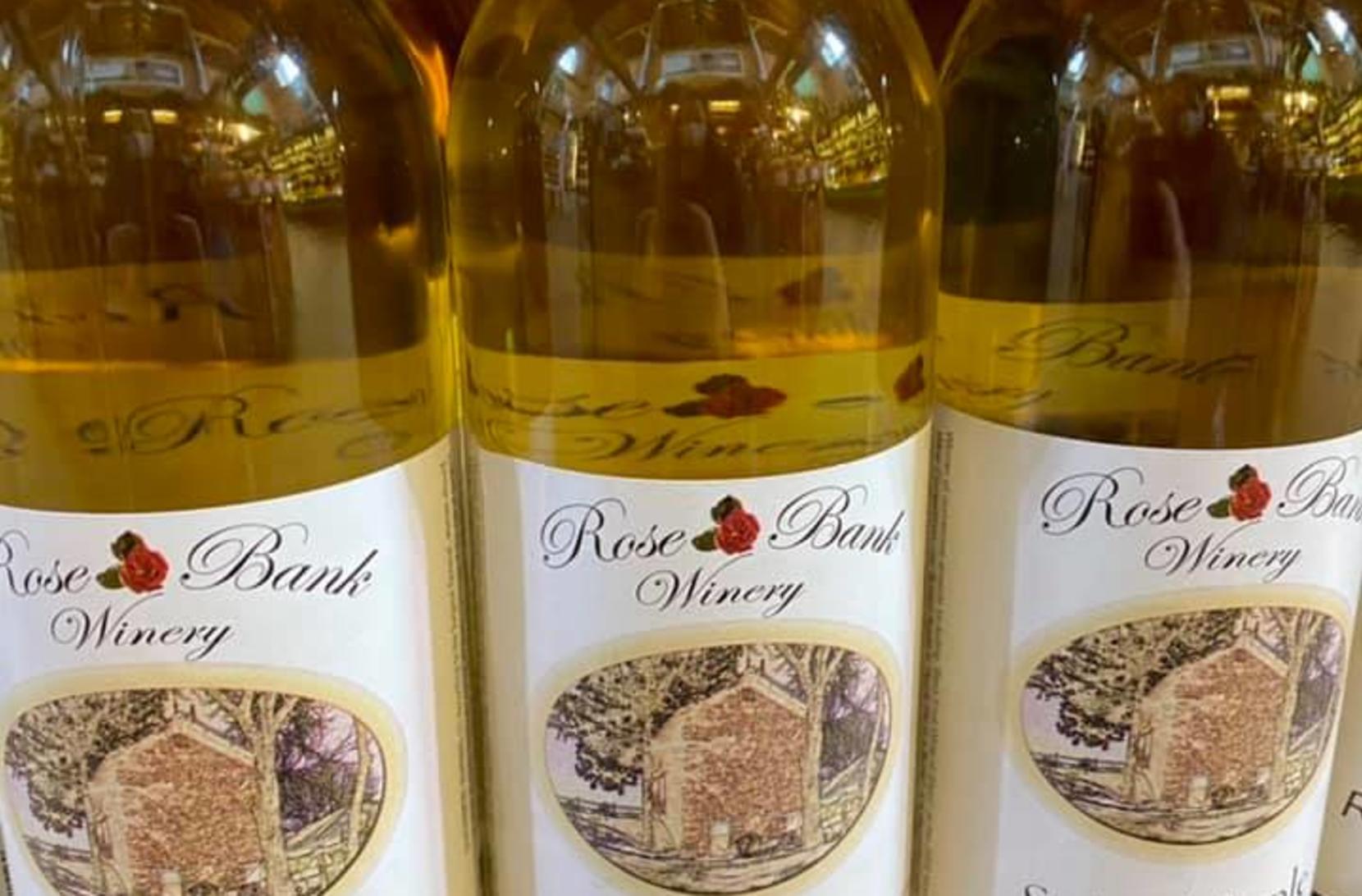 Bishop Estate Vineyard and Winery
PERKASIE
Applenoonie Apple wine features crisp, sweet apples that pair nicely with spices when served warmed. Applenoonie is also the base wine in the winery's fall sangria. Get the recipe here! Cranberries Dream combines Niagara wine with a hint of cranberry tart that makes this sweet wine a perfect complement to your turkey dinner. For pumpkin spice wine-lovers Bishop's Smash'N Pumpkin features cinnamon, cloves and is reminiscent of pumpkin pie in a bottle.
Boyd's Cardinal Hollow Winery
LAHASKA
There are many country wines that pair perfectly with late in the year food and sweets. Try their Apple Wine - the winemaker's favorite apple wine to date filled with crisp flavor. Or, the seasonal Black Forest wine, featuring gold medal winning combo of cherries and real cocoa beans with a light body.
Buckingham Valley Vineyards 
BUCKINGHAM
Nana's Apple Pie is 100% apple wine. The spices make this wine perfect as-is served warm in a mug on a chilly evening. Likewise, Buckingham's Holiday Spice – a sweet red wine accented with natural spices – is a great wine for sipping warm.
Chaddsford Winery
LAHASKA
Their wine of the month of October is Spiced Apple, a tart and sweet wine with hints of spice that tastes like apple in a glass! Be sure to also try their Apple Iced Tea Cocktail featuring the wine.
Crossing Vineyards and Winery
WASHINGTON CROSSING
Crossing's main seasonal wine is its Le Nouveau, a Beaujolais Nouveau style wine. The winery releases it each year on the weekend of the Bucks County Wine Trail's Nouveau Celebration, which for 2021 will be Nov. 13-14. This deliciously fruity wine is made from the first fruits of the 2021 harvest. It pairs perfectly with holiday turkey and trimmings. During the holidays, Crossing features its signature Chocolate Cherry Truffle, a full-flavored Port-style wine featuring a complex aroma of dark chocolate mingled with notes of black cherry, ripe plum and toasted oak. The "dessert in a bottle" offers a rich and sweet taste, with a satisfying, warm finish.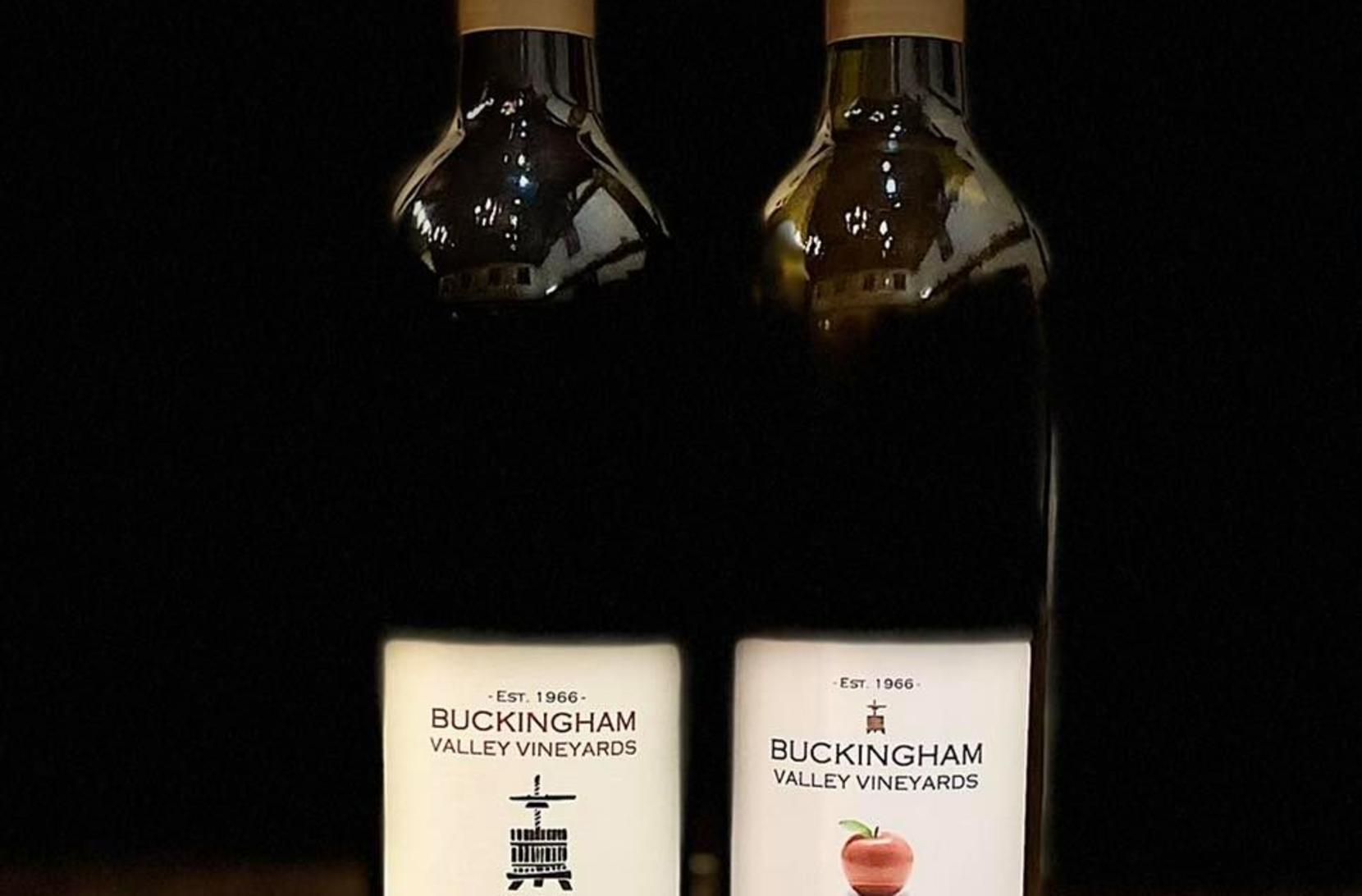 Buckingham Valley Vineyards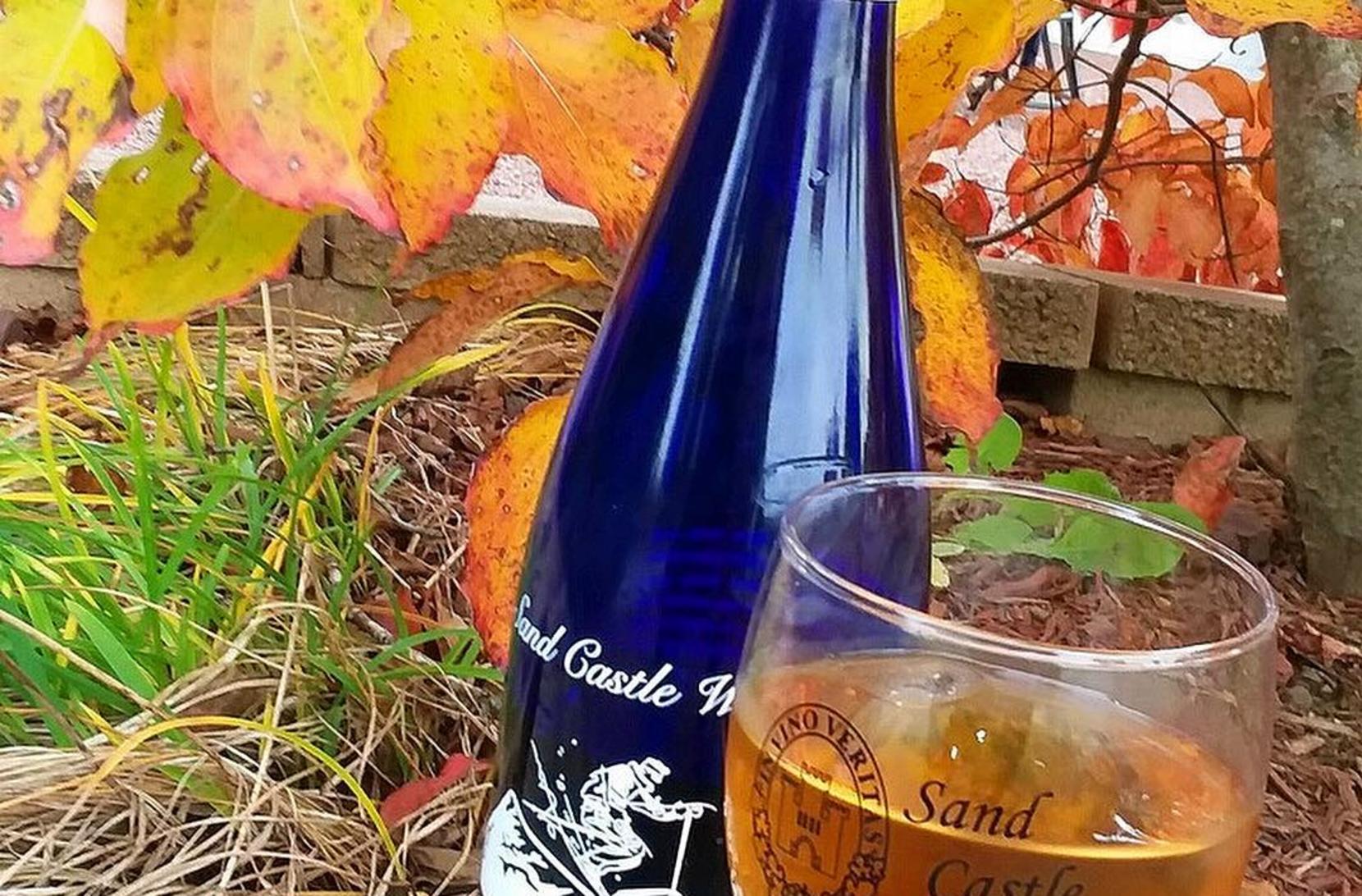 Rose Bank Winery
NEWTOWN
Spiced Apple sweet wine tastes like "apple pie in a bottle" and is refreshing served over ice or warm to sip on a cold night. Another popular wine for fall and winter is Rose Bank's Raspberry Secret, a decadent dessert wine made from red raspberries and rich, dark chocolate. Rose Bank's Apple and Rose' hard ciders are another fall and winter favorite.
Rushland Ridge Vineyards
JAMISON
Traminette, a spicy, aromatic semi-sweet wine, pairs nicely with holiday meals. The winery's award-winning Cabernet Franc, a classic red, and its Chambourcin, a full-bodied red, are also great pairing options for hearty dinners.
Sand Castle Winery
ERWINNA
Alpine Spice is made from Chardonnay and Riesling with the perfect amount of spices. This sweet, mulled wine is refreshing served warmed or chilled. Alpine Spice can also be blended with rum to make a hot toddy.
Wycombe Vineyards
FURLONG
Stop over in fall and winter to enjoy their fire pits while sipping a sweet dessert wine, like their Apfelwein, which tastes like a crisp hard cider without the bubbles, or Everything Nice, which is a sweet spiced wine that tastes like apple pie, made exclusively with Chardonnay grapes and complements vanilla ice cream or cheesecake perfectly when served warm.
Vivat Alfa Winery
DOYLESTOWN
Try Magic Spice! This is a dessert, sweet wine, European blend and enjoyable hot in the wintertime next to a cozy fire.