Top Seasonal Wines
Tap into seasonal flavors of citrus, berry, rosé and more with these summery picks for wine in Bucks County…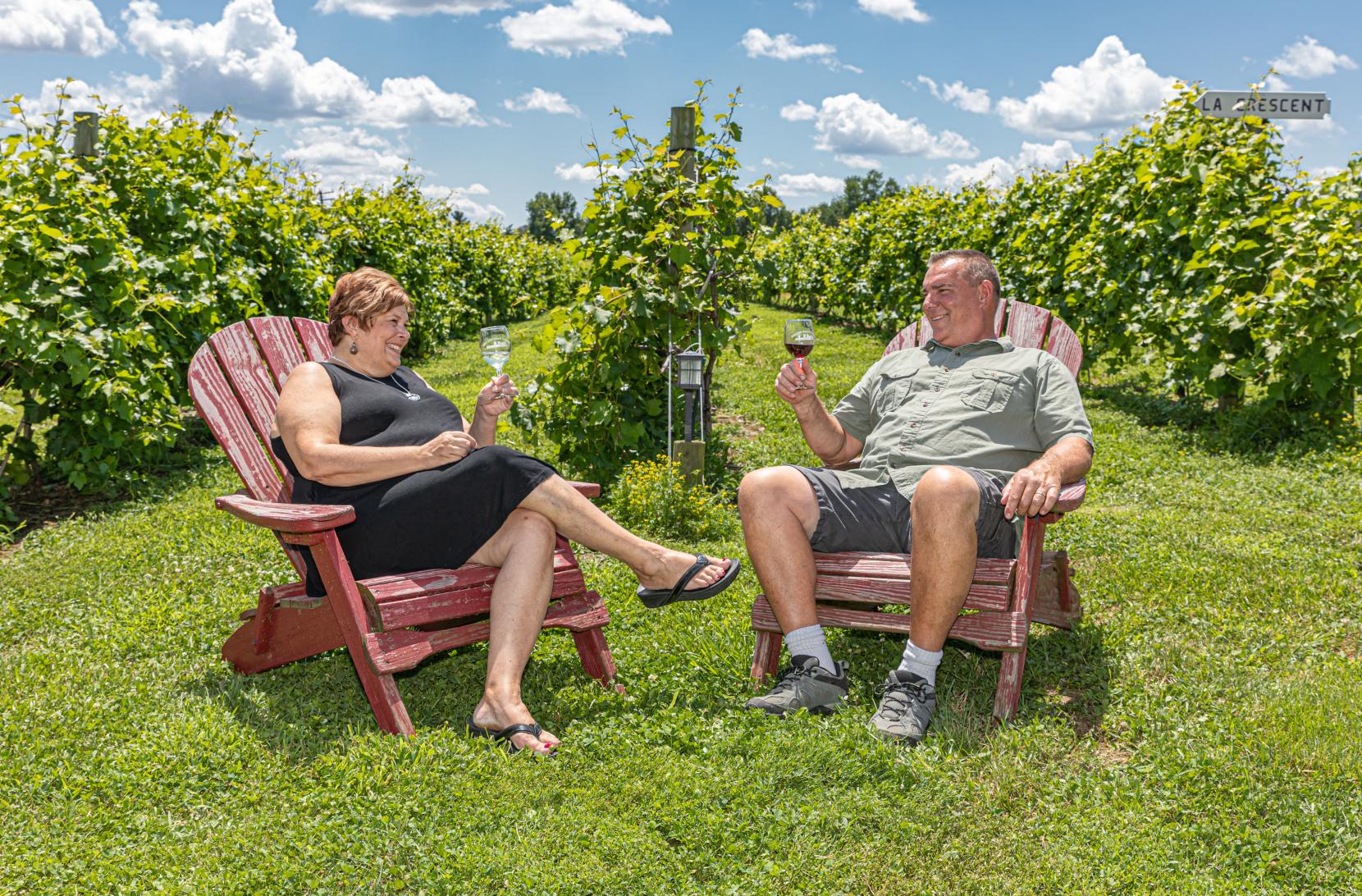 Bishop Estate Vineyard and Winery
PERKASIE
Feeling Winey Gerwurztraminer is crisp and full of flavor with wonderful floral notes that taste like Pinot Grigio. If sweet is what you crave, try Pure Strawberry wine, which mixes well with lemonade!
Boyd's Cardinal Hollow Winery
LAHASKA
Stop in Boyd's tasting room in Peddler's Village and try their Raspberry Mead. It's 50% Raspberry wine, 50% whiskey mead blended together for a sweet treat! This honey wine is the bee's knees!
Buckingham Valley Vineyards 
BUCKINGHAM
Light, refreshing and fun to drink. Methode Champenoise sparkling wine is a popular choice in the warm weather months, as well as the winery's ever-changing variety of wine slushies! (Bonus: visit this month and take your photo with the Bucks County logo!)
Chaddsford Winery
LAHASKA
Grab your pitcher - their sweet Sangria is perfect for an outdoor party! A blend of Chambourcin, Chancellor, and Concord grapes, this wine is packed with refreshing flavors of spicy red berries, orange zest, and lemon. Pair with tacos and salsa, or whip up a Sangria Spritz by adding vodka, fresh citrus, and a dash of club soda for an extra treat.
Crossing Vineyards and Winery
WASHINGTON CROSSING
Peach wine is a perfect complement to a nice spring day. In warmer months, Crossing Vineyard's citrusy sweet Sangria is great for sipping and relaxing, as are their frozen "Crushies."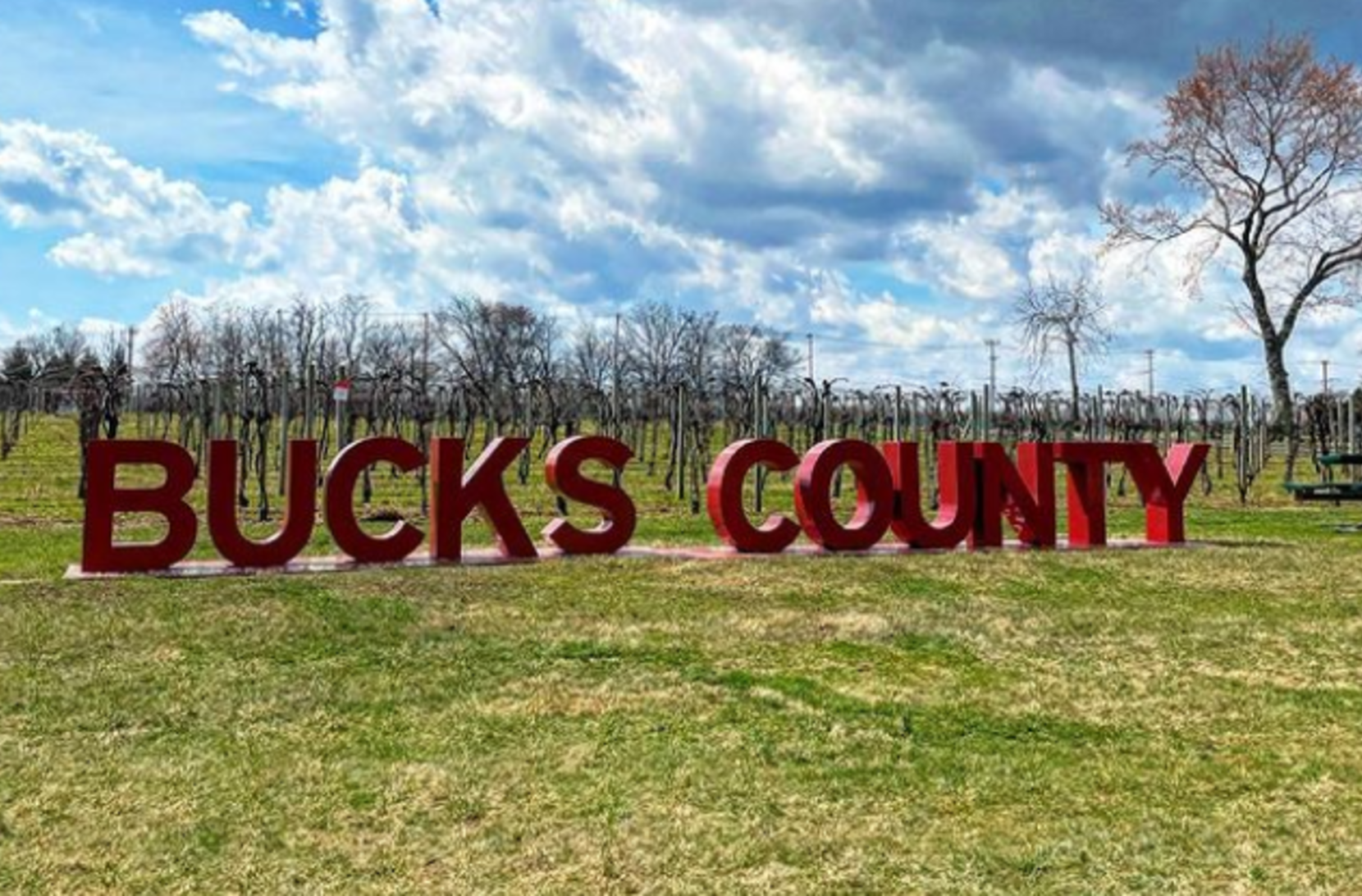 Bucks County Logo at Buckingham Valley Vineyards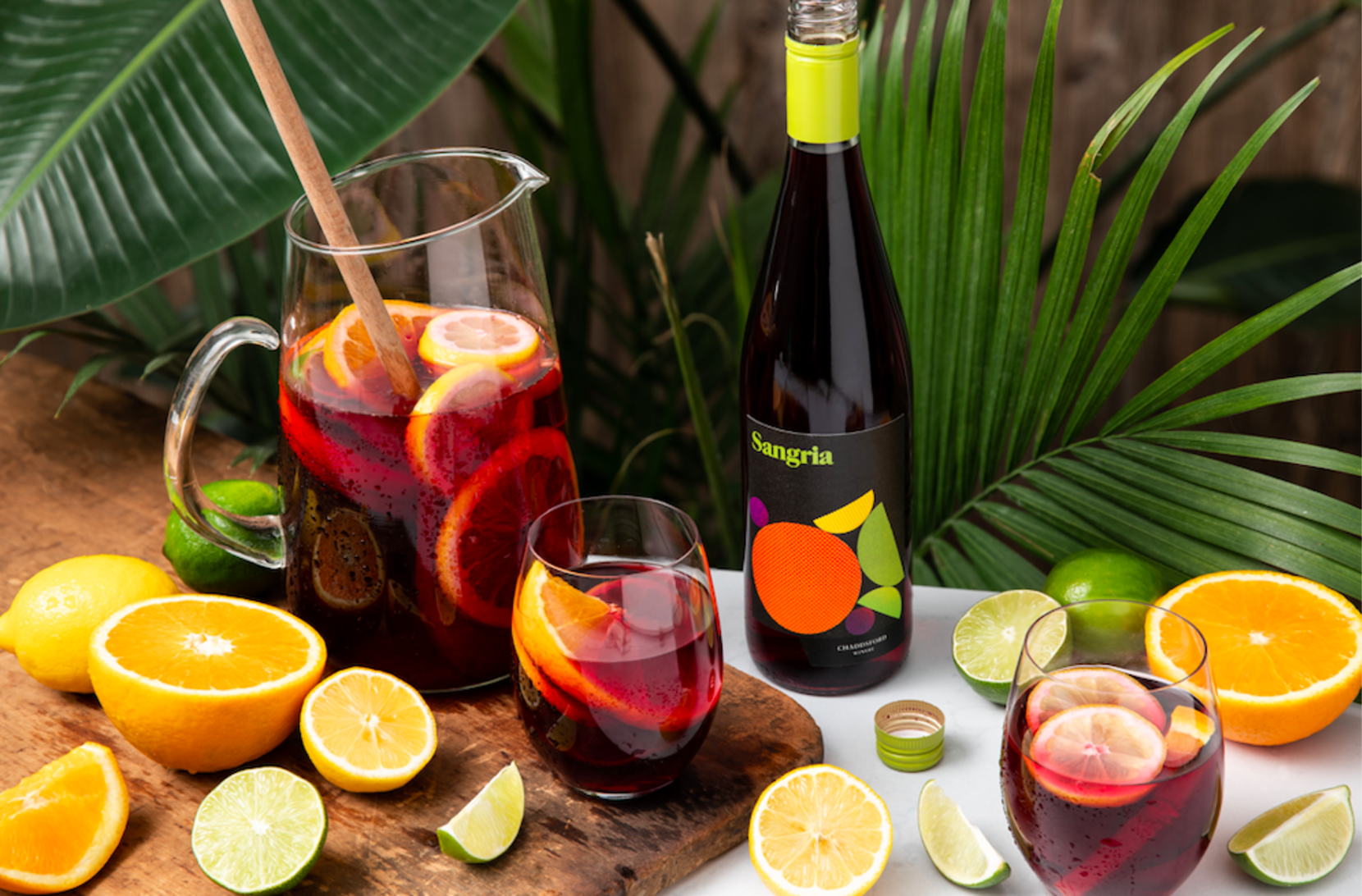 Rose Bank Winery
NEWTOWN
Chello, a sweet limoncello-inspired wine, is refreshing on a crisp spring day. Rose Bank Winery's Hard Cider is also great for cider fans craving a taste of summer, as are the wine slushies.
Rushland Ridge Vineyards
JAMISON
White Sangria features citrus overtones in this sweet wine. Make it the life of the party at your next summer BBQ with mixed-in apples, peaches, and oranges.
Sand Castle Winery
ERWINNA
Rosé is a must! The European-style wine offers a hint of berry and a sweet finish. Claret, a sweet, rich-tasting red with fruit tones and a slightly spicy finish, makes a lovely sangria. Simply add oranges, lemons, strawberries, red apples, or blueberries, a shot of vodka or rum and club soda.
Wycombe Vineyards
FURLONG
Sangria is a rosé pressed off of Chambourcin, slightly sweet with a touch of cinnamon. The Sangria at Wycombe is also offered in a slushie flavor served in a red solo cup with straw for optimal enjoyment while playing cornhole on the lawn.
Vivat Alfa Winery
DOYLESTOWN
Riesling Dry is full of pleasant floral aromas, orange peel, and spice notes. It has beautiful acids and is simply delicious on a hot July evening.