Top Seasonal Wines
Tap into seasonal flavors of spruce spices, cinnamon, vanilla beans and nutmeg with these winter picks for wine in Bucks County…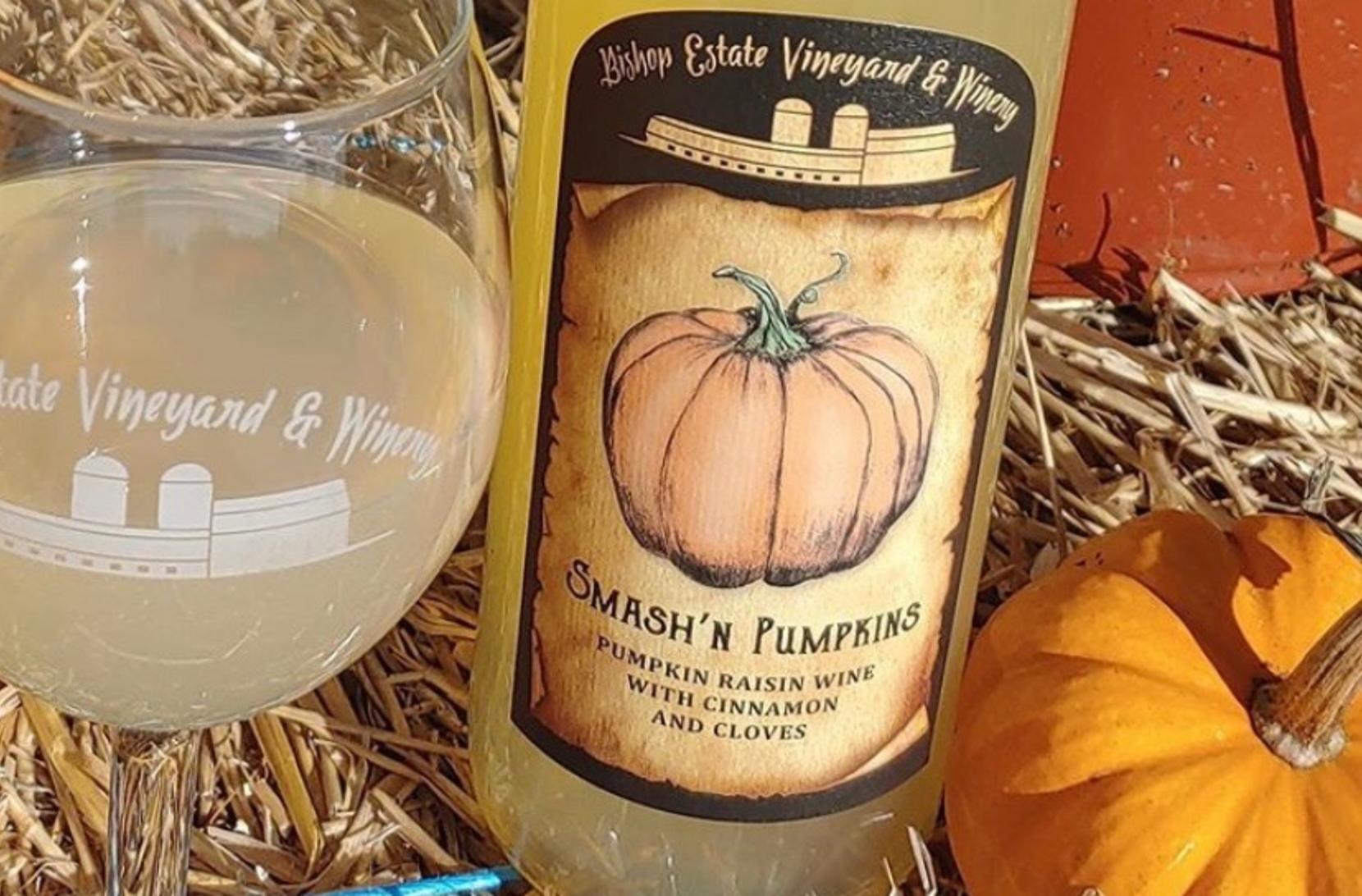 Bishop Estate Vineyard and Winery
PERKASIE
Can you imagine a tastier way to embrace this season than with a cinnamon sugar rimmed glass of Smash'n Pumpkin? Stop by the winery for a glass then grab a few bottles and serve it yourself at all your holiday gatherings.
Boyd's Cardinal Hollow Winery
LAHASKA
Some say the turkey is uneatable without the cranberry sauce, but most say it is without the Cranberry Wine. Complete your Thanksgiving meal with this sweet, yet tart finish.
Buckingham Valley Vineyards 
BUCKINGHAM
Have your dessert and drink it too with this scrumptious Apple Pie Wine. You can heat it up along with your favorite dessert for the full festive experience.
Chaddsford Winery
LAHASKA
From the heavenly aroma to the soothing familiar flavor, Spiced Apple is a real crowd pleaser. The combination of sweet apples and tart leaves you wanting to pair with every occasion. Great for all your fall foliage trips, football tailgates, Halloween parties, and Thanksgiving dinners.
Crossing Vineyards and Winery
WASHINGTON CROSSING
Celebrate the first fruits of the harvest with Crossing Vineyards Le Nouveau 2020. The whole berry fermentation method called "maceration beaujolaise" creates a fruity, light bodied wine. It perfectly pairs with Thanksgiving turkey and all the trimmings.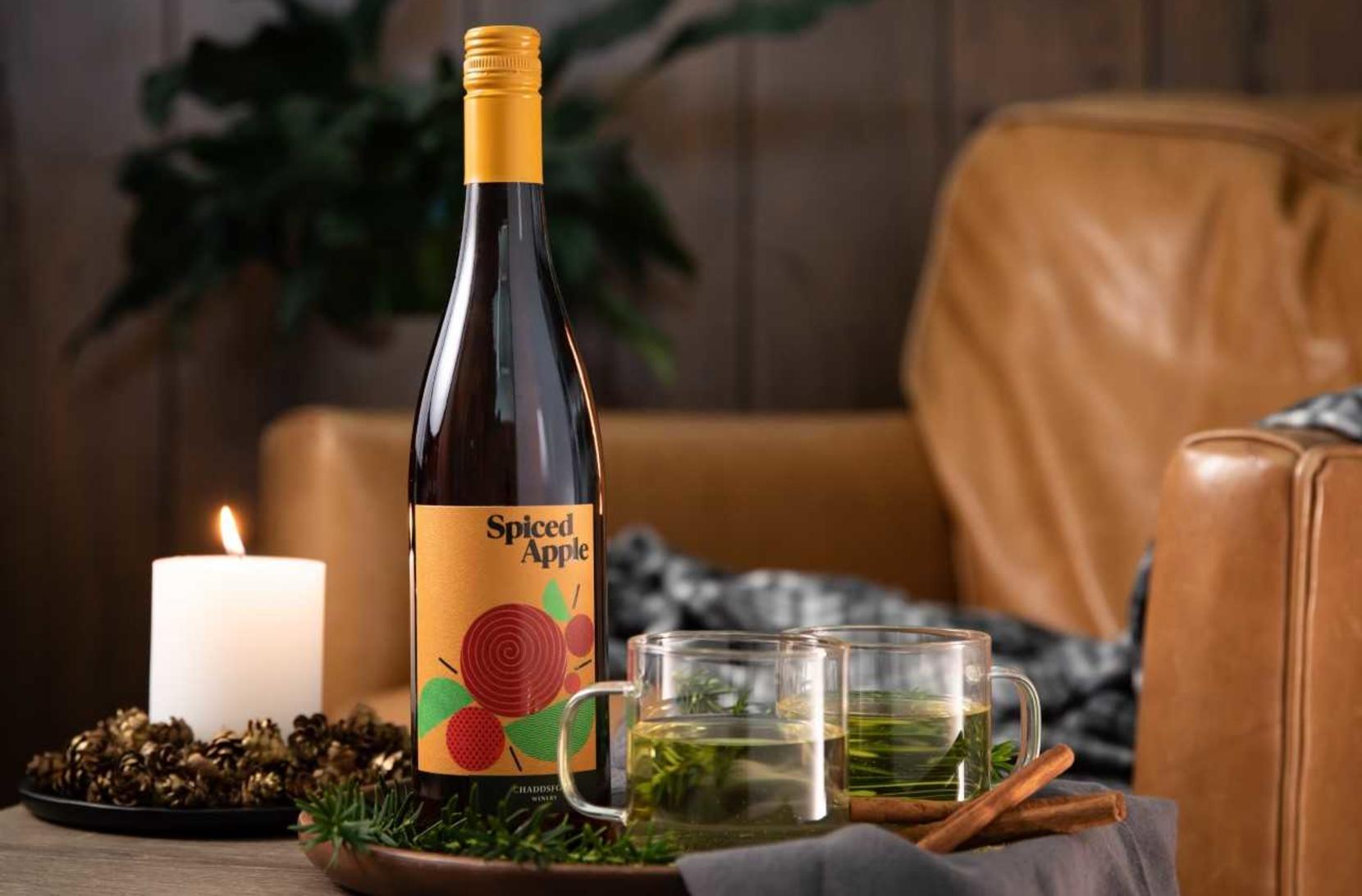 Chaddsford Winery Tasting Room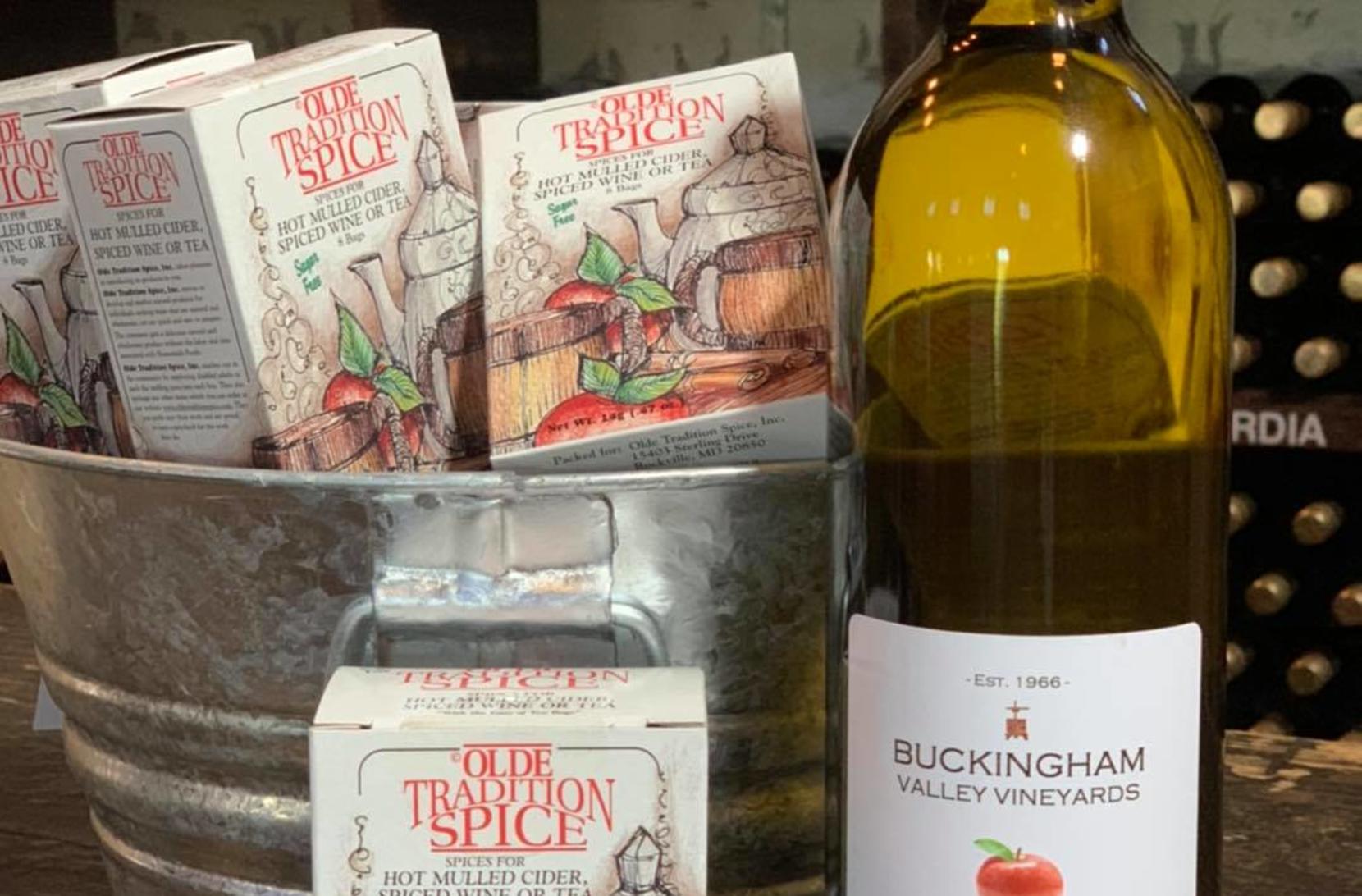 Buckingham Wine & Vineyards
Rose Bank Winery
NEWTOWN
Fleming's Chocolate Orange Port bursts with flavors of orange juice and chocolate. Sip on this wine with or without dessert.
Rushland Ridge Vineyards
JAMISON
Pour a glass of Traminette as you watch the leaves fall. This aromatic wine has spicy notes to it, yielding a sumptuous, semi-sweet overtone.
Sand Castle Winery
ERWINNA
Bundle up in a warm blanket and sip on a glass of Alpine Spice Wine. This best-seller is a blend of Chardonnay and Riesling, yielding a sweet wine mulled with a spice blend, perfect for fall.
Wycombe Vineyards
FURLONG
Everything Nice is a winter holiday spice wine known to taste and smell like apple pie! Made exclusively with chardonnay grapes, this wine is mulled with spices meant to compliment vanilla ice cream or cheesecake.
Vivat Alfa Winery
DOYLESTOWN
Stay warm all winter with a wine you can heat up! Magic Spice is the ultimate after dinner drink with a luscious blend of seven different spices.