Shrines of Bucks County
From its beginning, the 622-square-mile region of Bucks County has been a haven for a variety of cultural and religious groups. Located just 25 miles outside Philadelphia, Bucks County is the perfect place to take a pilgrimage or expand your knowledge of the diverse religions that call Pennsylvania home. From ornately decorated Buddhist temples to shrines housing the entombed remains of local saints, Bucks County is a must-visit location.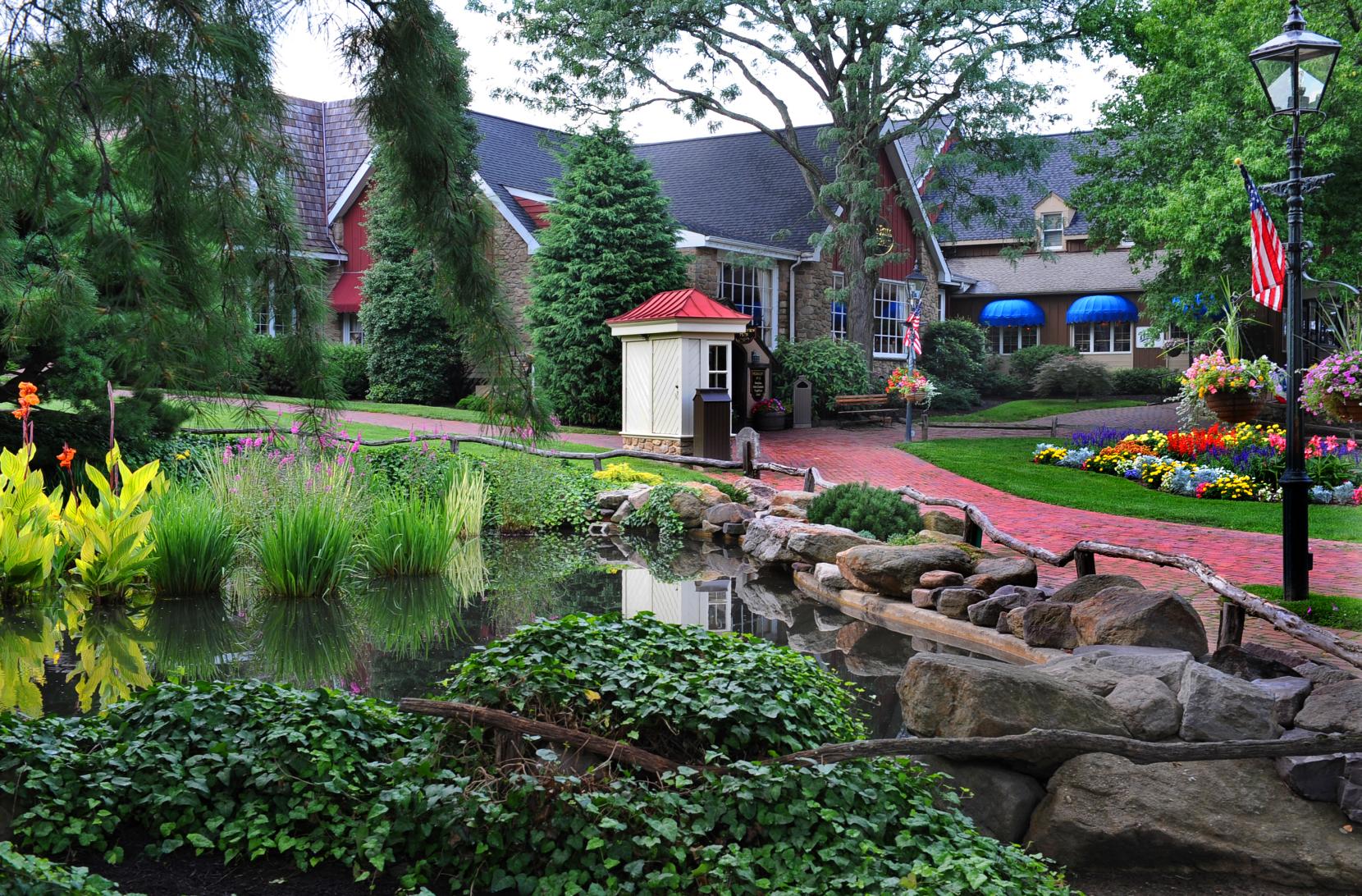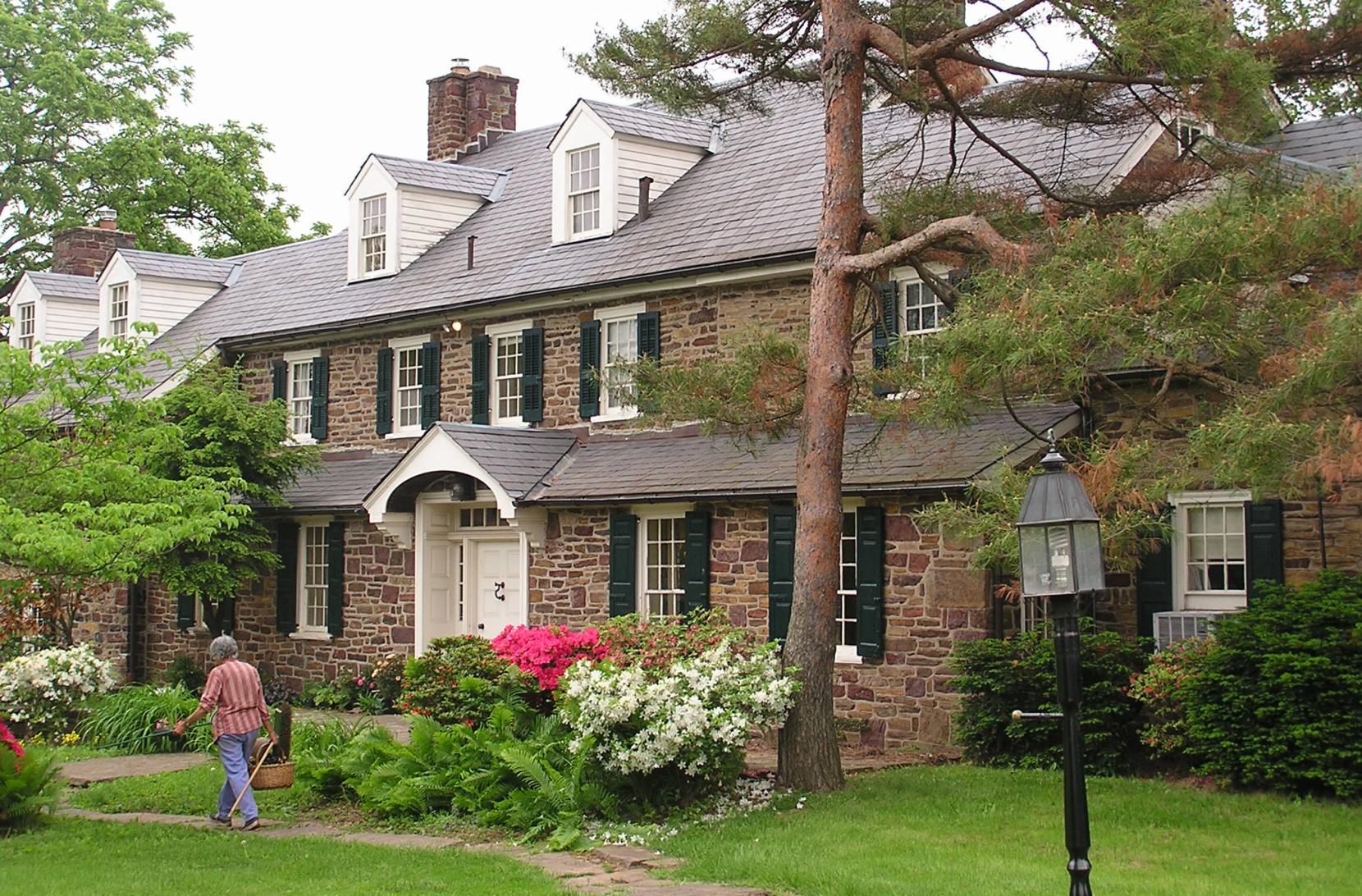 • Just a short drive from the National Shrine of Saint Katharine Drexel is a beautiful and ornate Thai Buddhist temple. Mongkoltepmunee Temple, also known as Wat Mongkoltepmunee, was established in 1984 as a Buddhist centerpiece for the region. Special ceremonies and cultural programs are offered for people of all ages, genders, religions, races and nationalities. Built in classical Thai architecture style with a red, angled roof and bright golden trim, the Temple is open daily for visits, meditation sessions and a variety of special events.
• After visiting, stop for a bite to eat at a local restaurant or deli. For something quick and healthy, try Jack's Cold Cuts, a Jewish-style delicatessen, featuring New York style sandwiches, cold cuts and hand Carved nova lox. Opt for take-out and dine al fresco with your group on the family-friendly grounds of the National Shrine of Saint Katharine Drexel. For a sit-down meal with friends and family, grab a table at La Cena Ristorante for Italian favorites like Fettuccine alla Bolognese, Lobster Ravioli or a personal gourmet pizza. Fisher's Tudor House also has everything from Shrimp Francais to Filet Mignon for a great meal with you and your family.
• Gianna Beretta Molla dedicated her life to enlightening people to the importance of the Christian family. After earning her medical degree, Beretta became a pediatric specialist. She died just days after giving birth to her first and only child. After her death, she became the first canonized woman physician and professional who was also a "working mom" and has since been revered for her heroic virtues in children and families. Beretta has been named as one of two Patron Saints of the Papal Visit. The Shrine of Saint Gianna Beretta Molla is open daily at the Nativity of Our Lord Parish.
• An iconic landmark, the Bryn Athyn Cathedral is known for its unique, Gothic style and architecture. Stunning stained glass windows line the walls, picturing biblical figures on an epic scale. You can tour the space daily, with or without a guide, from 1-4pm.
• Located in Furlong, Temple Judea of Bucks County is a Reform congregation serving the Jewish community of Central Bucks and Eastern Montgomery counties. After founding the first synagogue in Doylestown in the spring of 1959, the congregation went on to build a two-story synagogue spanning 18,000 square feet. In addition to regular worship services and programs, Temple Judea also offers a variety of educational classes for adults interested in learning more about Jewish history, culture and practice.
• Peddler's Village is the perfect place to stop for a break between seeing the shrines, churches and temples to shop, dine or stay. The Cock 'n Bull offers great dining choices like Beef Burgundy and Vegetable Lasagna. Kids will love Giggleberry Fair, the area's largest obstacle course! For the shoppers in your group, Peddler's Village offers 65 great stores such as Chaddsford Winery. If you're looking for somewhere to spend the night, the luxurious on-site Golden Plough Inn has more than 70 rooms scattered throughout the village. 
• Established to reconnect Polish-Americans with their Catholic roots, the National Shrine of Our Lady of Czestochowa in Doylestown serves as America's link to Poland's most sacred religious icon, the Black Madonna of Czestochowa. The Shrine includes a replica of the Polish chapel that houses the original relic, an exhibition hall filled with beautiful artwork and religious artifacts and a large cafeteria with private seating for groups.
• Few iconic women from the area were more concerned with the welfare of family than Pulitzer and Nobel Prize winning author Pearl S. Buck. Today, visitors are welcome to take guided tours of her former home, a registered National Historic Landmark. Among the collection at the Pearl S. Buck House & Historic Site is a cultural center highlighting the important work Buck did to raise awareness of the rights of women and minority groups, especially children of Eastern European cultures.
• A short drive from the Pearl S. Buck House & Historic Site sits the Plumsteadville Inn, a renovated 1751 home in Upper Bucks County. Treat yourself to a delicious meal at the Plumsteadville Inn Restaurant, which serves up everything from home style burgers and fries to tasty butcher's cuts such as Prime Pork Chop and Pub Steak. The kids will love the "Little Diners" menu with choices including Chicken Fingers, Kids Sliders and a Grilled Cheese Sandwich. After dinner, turn in for the night at one of Plumsteadville's beautifully renovated guest rooms.