Soar Through Bucks County
Celebrate aviation with plenty of ways to fly through Bucks County! With flying lessons over a historic airfield and more, we have the perfect attractions to honor the development of aviation through the decades. On this trip, you're the pilot, so get ready to soar!
• If you're feeling daring, start your day by learning to glide through the sky at Leading Edge Aviation at Doylestown Airport, where there are multiple flight options to choose from, including Aero Solo, Adventure Flight and Discovery Flight.
• During an Adventure Flight, you will experience a one-hour flight from the left seat.

• Take a Discovery Flight if you would prefer a shorter flight time or if you have never taken lessons before.

• Become a student engaging in Aero Camp where you will learn the exciting world of aviation. (Hint: you could possibly have a chance to fly solo!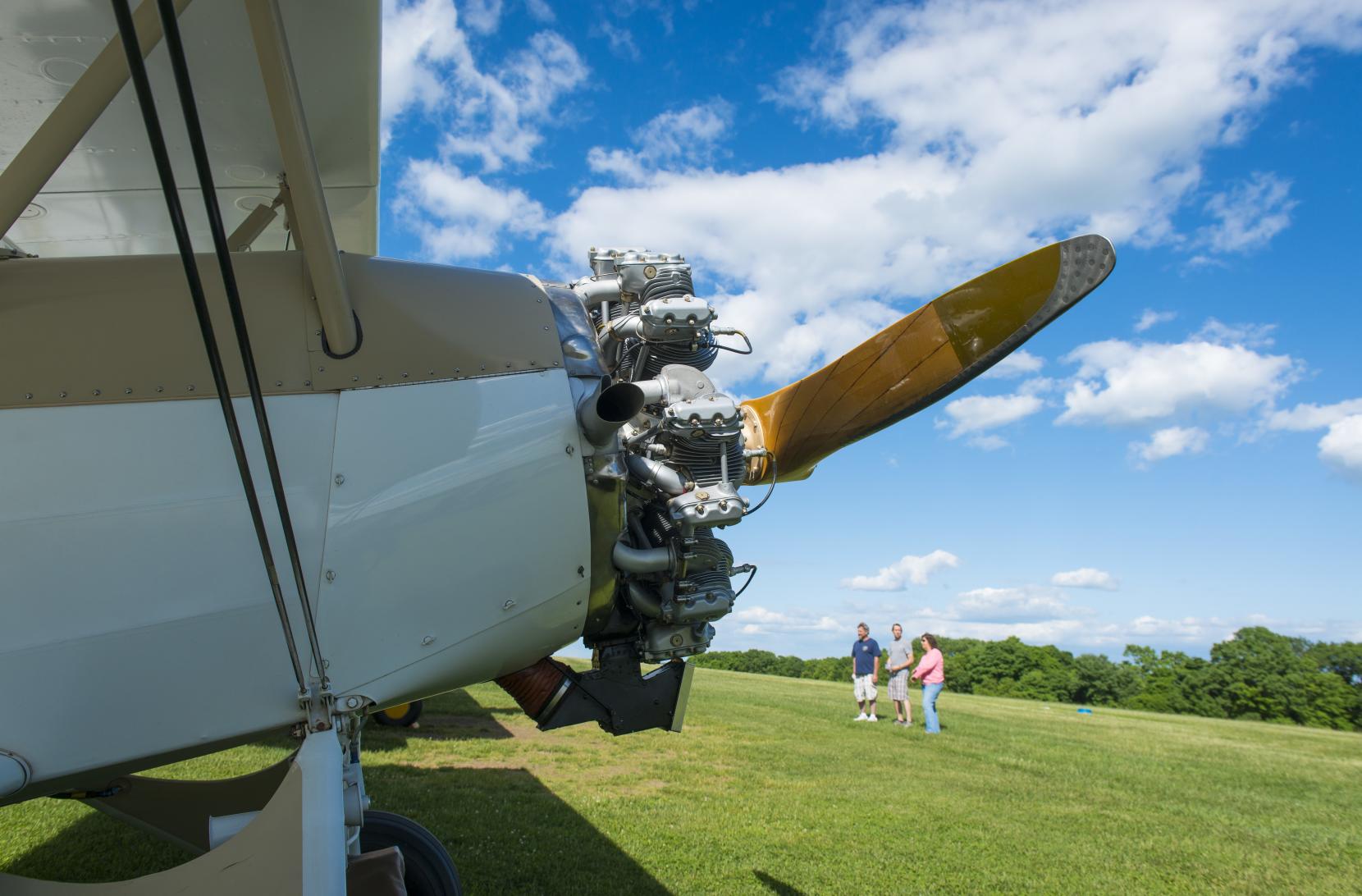 • Take to the air in a different way by climbing your way to the top of the walls and barriers at nearby Doylestown Rock Gym & Adventure Center. Hit the rocks with one of the gym's packages, allowing unlimited low-climbing exploration. Wings aren't required and you'll be high in the air in no time. 
• Use your new climbing skills on the natural rock wall at Ralph Stover State Park's High Rocks Vista! Climb to new heights to scope a stunning view of the horseshoe bend in the Tohickon Creek. For the more experienced climbers, you can use a more challenging route with the 200-foot sheer rock face. Just be careful! 
• Travel back in history to a time when biplanes ruled the sky with a trip to Van Sant Historic Airfield. One of Bucks County's National Historic Landmarks, the Van Sant Airport offers rides in Classic Biplanes where you'll gain a bird's-eye view of the countryside in an open-air cockpit. After you glide through the air, touch down and check out the vintage airplanes housed in the airfield's hangar.