STRAWBERRY DELIGHTS
May is National Strawberry Month! Whether you like them dipped in chocolate, in a pie or freshly picked, there's no better place than Bucks County to indulge in this delicious fruit of spring!
• Come to Peddler's Village on May 21-22 for a beloved annual event, Strawberry Festival! Take home a pint of fresh strawberries, shop the wares from juried artisans and enjoy strawberry delicacies like chocolate dipped strawberries, strawberry shortcake, strawberry jam, strawberry fritters and much more. You won't want to miss the pie-eating contest at this family-friendly FREE event!

• Be a farmer for the day and pick your own strawberries at Shady Brook Farm. During Strawberry Fun Days, ride the tractor to and from the berry fields to load up on all the berries you can imagine. Then tour the rest of the farm, make arts and crafts, hop on inflatable attractions and grab a scoop of Uncle Dave's ice cream.

• Whether it's a cup or a cone, Bucks County has plenty of spots to enjoy frozen delights filled with strawberries. At Sweet Pea Creams & Confections, strawberry fro-yo smoothies are a favorite. Be sure to stop by oWowCow Creamery for local handmade ice cream. Visitors rave about the chocolate-covered strawberry flavor!

• Golden Eagle Diner and Bakery is surely baking up the strawberry goodness! Their menu called, "For the Sweet Tooth," includes chocolate-covered strawberries, strawberry cheesecake, and strawberry shortcake. And if you'd like a delicious drink to accompany those decadent desserts, their drink menu features a strawberry daiquiri and a strawberry margarita.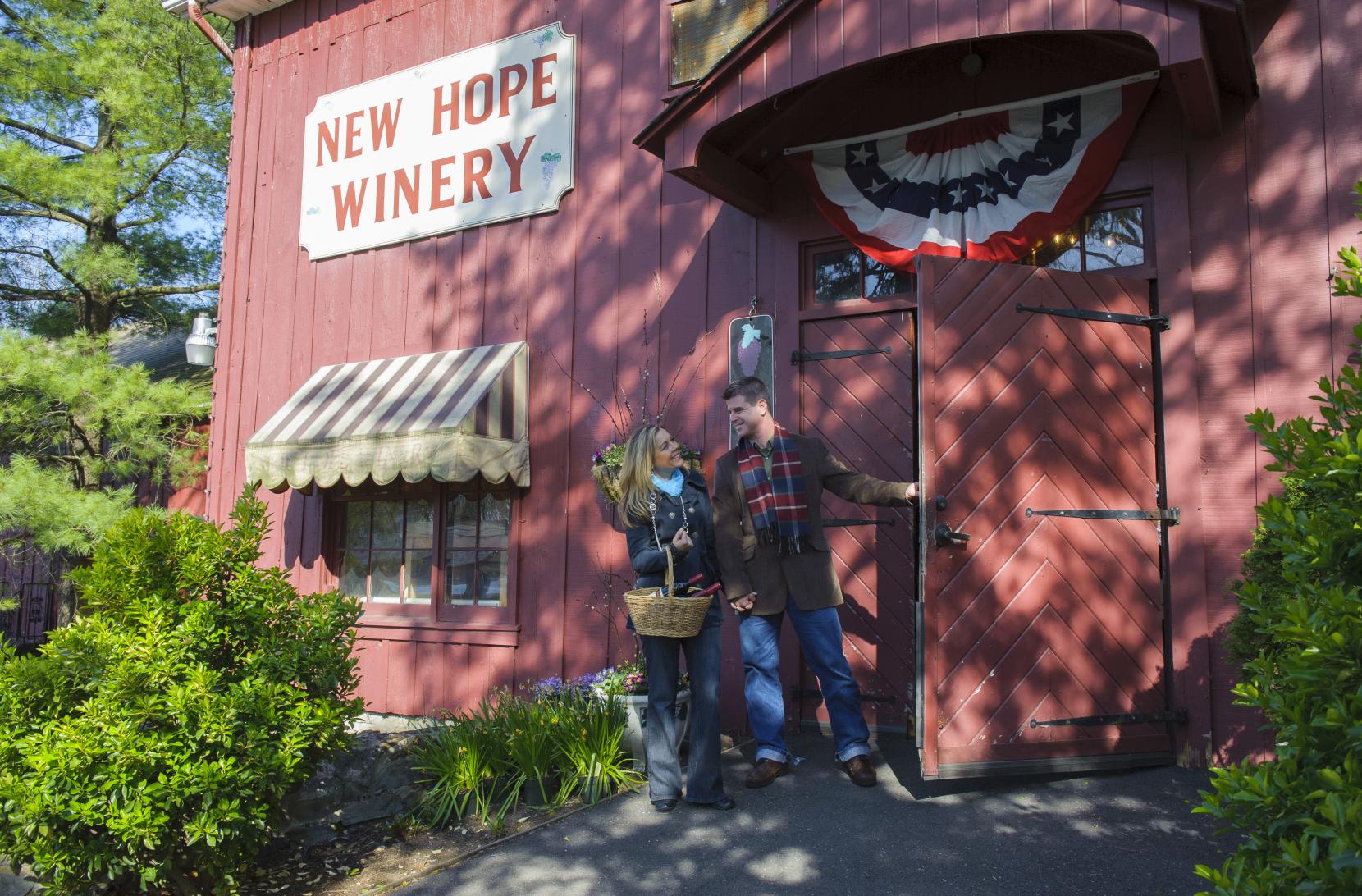 • Cheers to spring and strawberries! Some of the wineries along the Bucks County Wine Trail are getting in on the freckled fun with strawberry-inspired vintages. Buckingham Valley Vineyard and Winery and New Hope Winery each have a strawberry wine, Crossing Vineyards and Winery has a Rosé with a lingering, strawberry finish and Peace Valley Winery has a seasonal wine called Strawberry Passion that pairs well with chocolate.  
• Maggio's in Southampton is serving something strawberry for all to enjoy. They have a strawberry daiquiri, a strawberry margarita, a strawberry mojito, a "Strawnana" smoothie, a strawberry banana milkshake and something called a "Strawberry Basil Blast," which contains freshly muddled strawberries, basil leaves, vodka, gin, fresh lime juice, and simple syrup.
• If that isn't enough to stave off your strawberry desires, Toscana 52 Fire Grill and Bar has you covered. Try their Mozzarella Flambé. It's a blend of grilled mozzarella and asiago cheeses, flamed with Sambuca, and served with grilled pear & their fresh strawberry reduction. Pair that with a strawberry sangria, or a strawberry zabaglione (aged, sweet balsamic glaze and Grand Marnier cream). When dinner is over, finish it all off with strawberry tiramisu.