WEATHER THE STORM IN BUCKS COUNTY
Don't let a storm keep you inside! Whether it's thundering outside or the snow is beginning to fall, storms can provide some of the most beautiful backdrops in Bucks County. Though the weather outside may be frightful, there are still plenty of reasons to explore the countryside. Check out this guide to some of the best places to visit in different types of weather. But don't forget, be safe!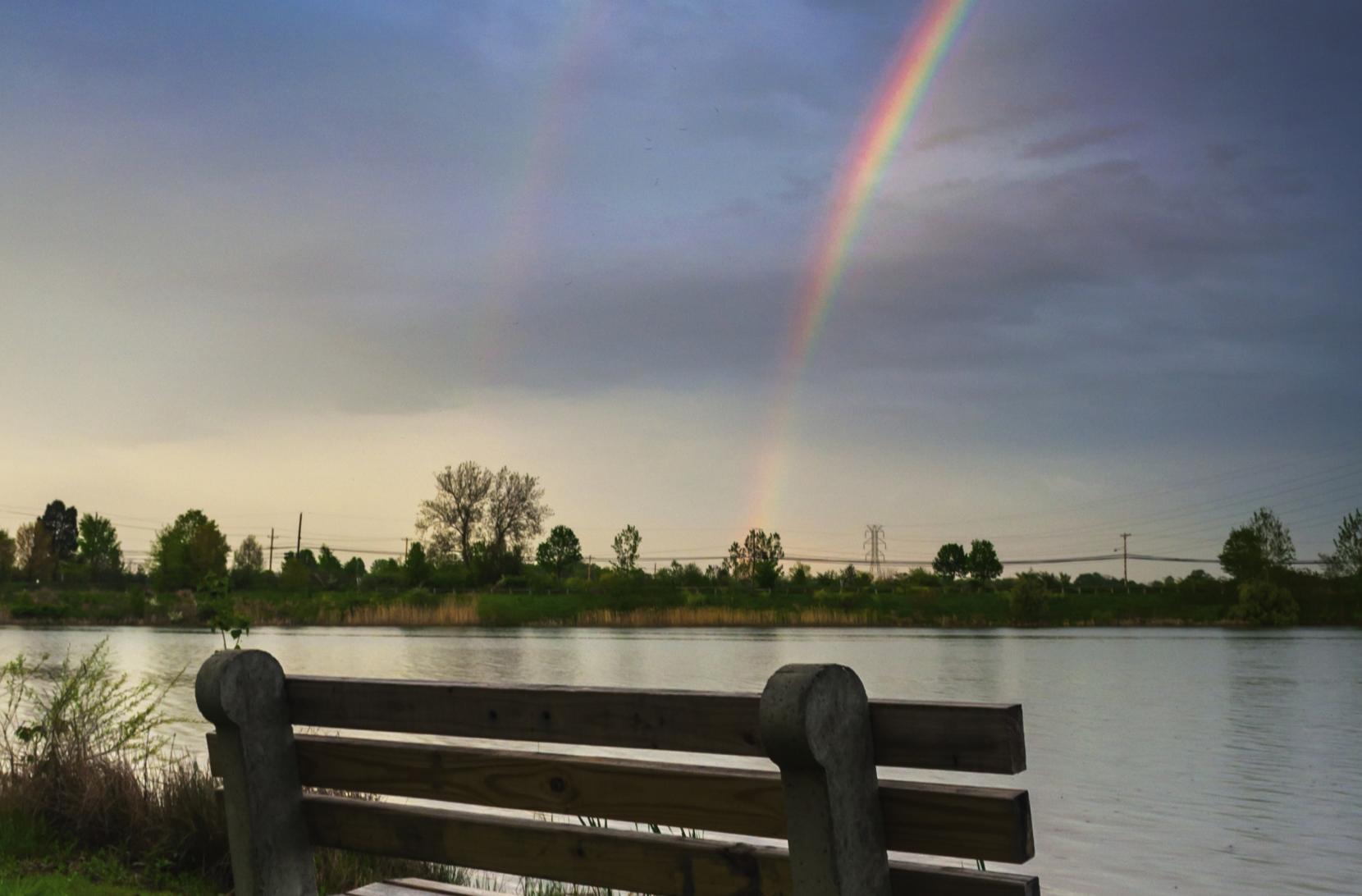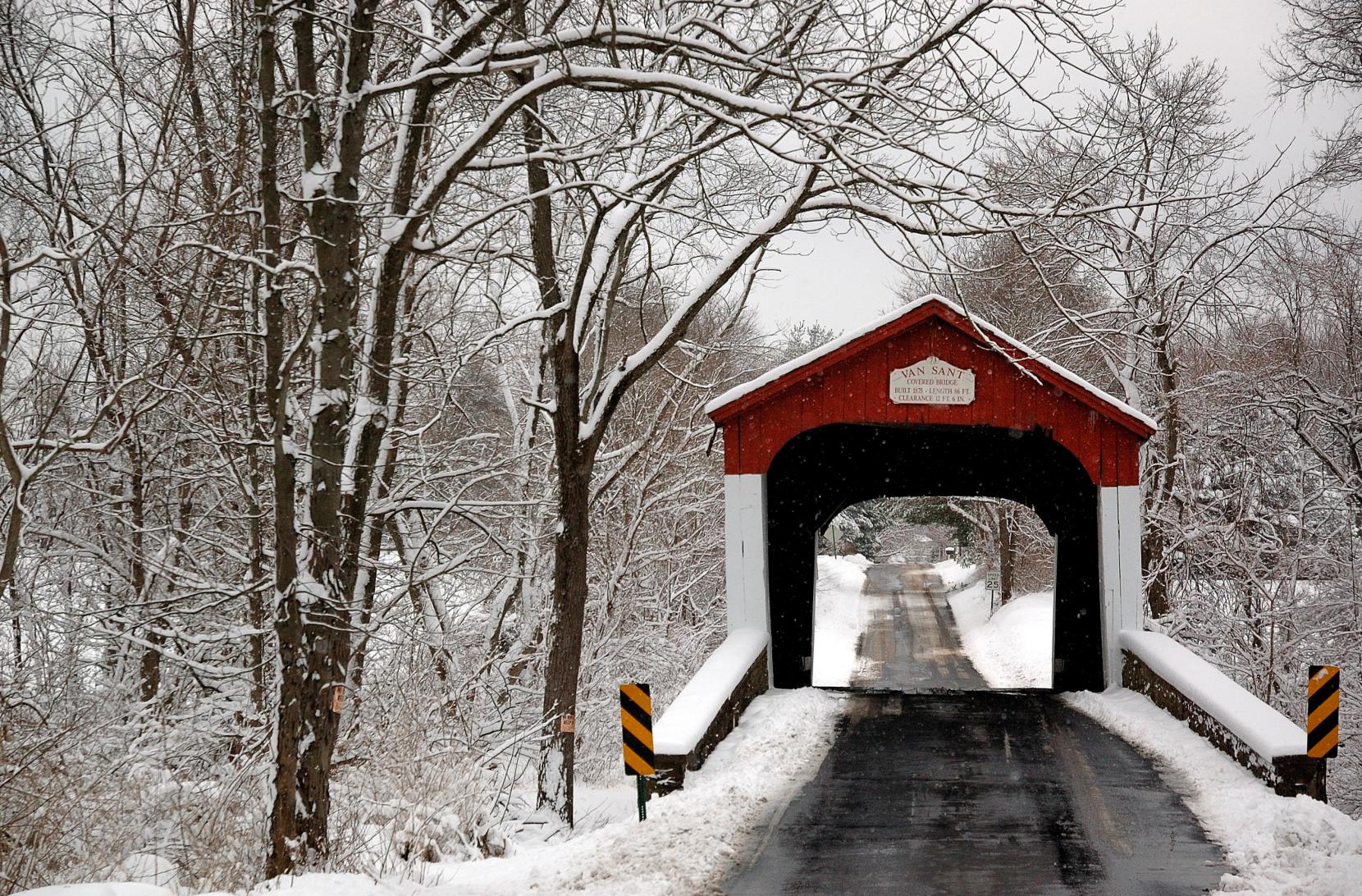 THUNDERSTORMS 
• Become one with nature in more than 7,000 acres of Bucks County's stunning parkland. From a variety of state, county and local parks to nature centers teeming with wildlife, there are plenty of ways to enjoy the outdoors. The next time it storms, set up a cozy picnic beneath a pavilion in one of these beautiful parks to watch the rain fall.
• If you prefer to stay inside when it storms but you still don't want to miss out on the beauty, head to one of Bucks County's magnificent museums and watch the rainfall from the window. Feel like royalty during a tour of Fonthill Castle, archaeologist and collector Henry Mercer's palatial former home. Be sure to head next door to The Tile Works, Mercer's own pottery studio which still makes ornate tiles by hand in the same way Mercer perfected in the early 1900s. If you're a history buff, head a mile down the road to the Mercer Museum which houses more than 50,000 artifacts representing 60 early American trades. Feeling artsy? The James A. Michener Art Museum houses a world-class Pennsylvania Impressionist collection as well as rotating art exhibits so no two visits are alike.
• Feast in Bucks County! Exploring the area's diverse food scene is the perfect rainy day activity. Enjoy fresh ingredients from the area's abundant farms or dine at some spots featured on TV. Then satisfy your sweet tooth with some local treats for dessert. 
CLOUDY AND OVERCAST
• The sun doesn't have to be shining to create the perfect lighting for a scenic drive around Bucks County. Take advantage of the low lighting and snap photos of the many historic barns that pepper the county's back roads with Heritage Conservancy's Barn Voyage! Self-Guided Driving Tour for full turn-by-turn. Are you a history buff? Embark on a tour of Bucks County's historic stone houses. Many have been converted to museums, bed & breakfasts, and event spaces that you can visit and look inside.
• Sixty miles of the historic Delaware Canal stretch through Bucks County from Easton to Bristol. A walk along the canal towpath is a walk through time, and some argue that the canal is most beautiful on an overcast day. Take a trip next time the clouds obscure the sun and find out for yourself.
SNOWY WONDERLAND
• Bucks County's many winding country back roads that take drivers through some of the most scenic parts of the countryside are part of the county's charm. While the trees that line the roads are picturesque in the fall, these roads really come alive during a light snowfall. Grab the wheel and coast through a white winter wonderland, but make sure driving conditions are safe enough for travel.
• During your leisurely drive, map out a course to coast through the remaining covered bridges situated throughout Bucks County. This historic "kissing bridges" create a beautiful backdrop for photos and offer a unique glimpse into America's past. For full turn-by-turn directions, check out the Covered Bridge Driving Tour. 
• Don't stay cooped up inside because of the cold. Break a sweat in the brisk chill by playing one of Bucks County's wonderful winter sports. Learn the Olympic sport of curling or make your way to the trails at one of Bucks County's beautiful parks!