3 WELLNESS WEEKEND ITINERARIES
Looking for healthy getaway ideas? There is never a better time to welcome new lifestyle habits, focus on your physical health, mental well-being than on a rejuvenating weekend away!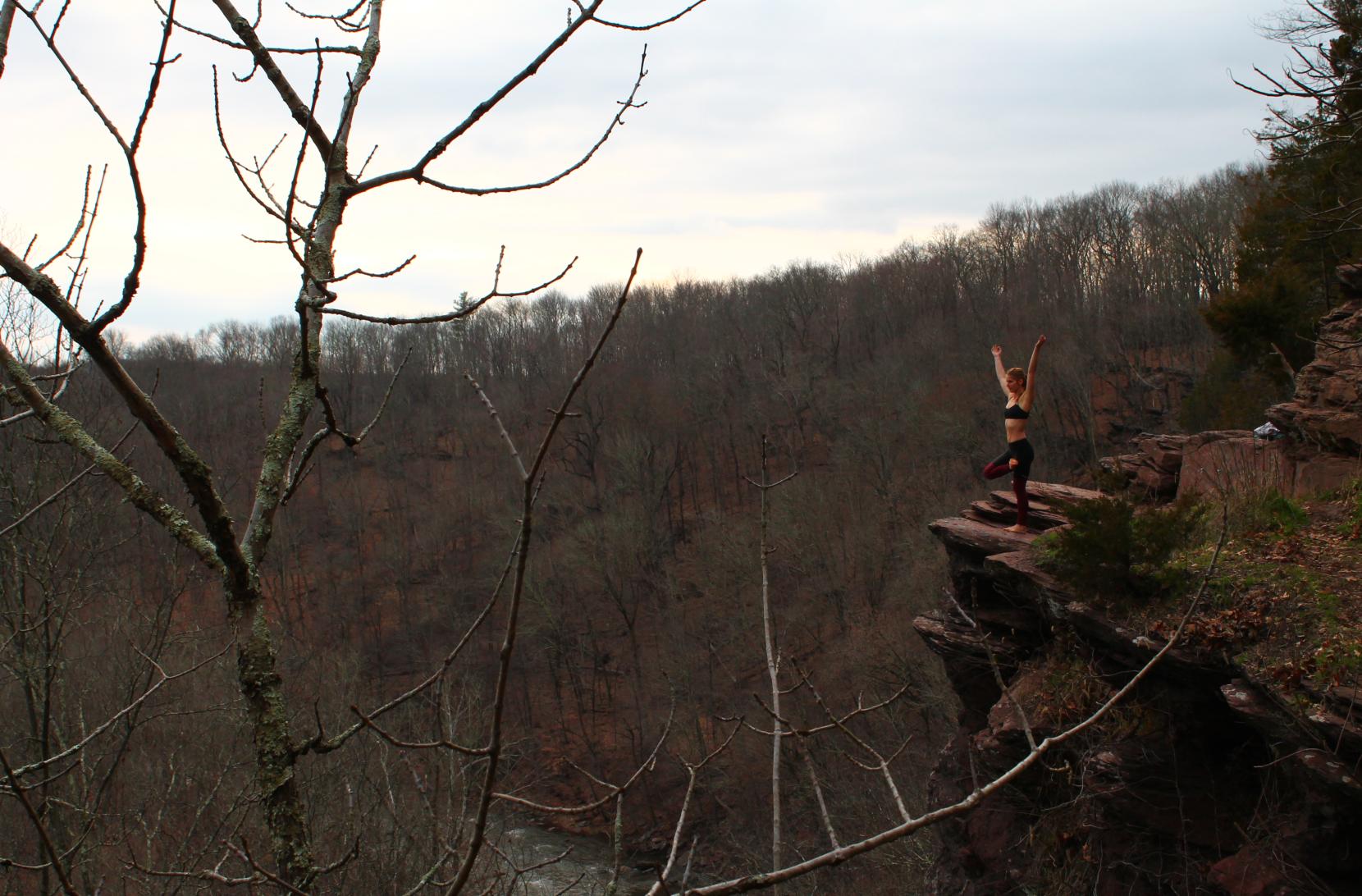 Yoga High Rocks Ralph Stover State Park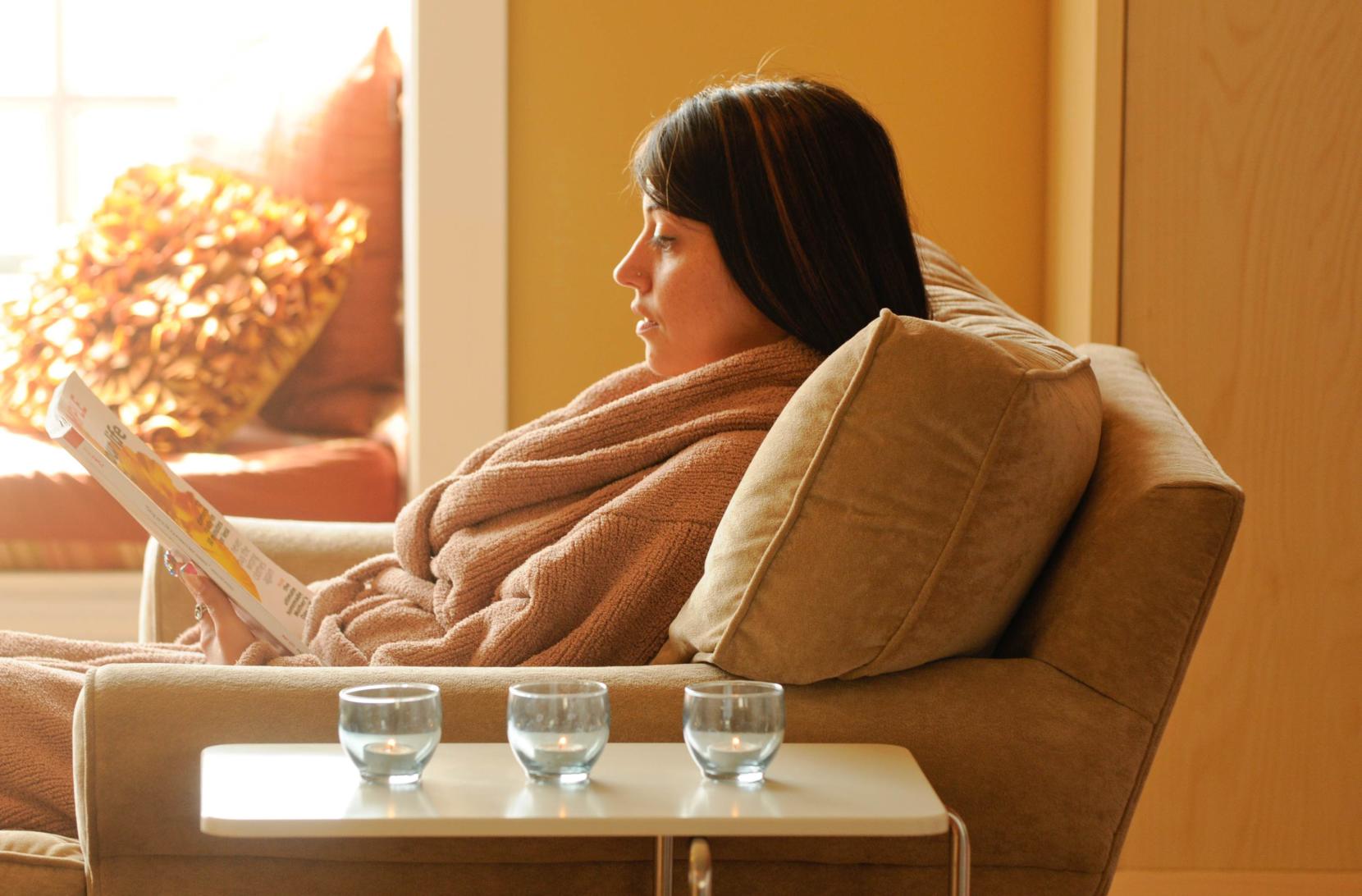 Itinerary 1: Weekend Warrior
DAY 1
MORNING
Central Bucks CrossFit
It's time to kick things into high gear! Grab your pass and take a weekend class in Warminster.
Doc Baker's Farmulations
Sip on some cold pressed juices or take a shot of goodness here before heading back to freshen up.
AFTERNOON
Blue Sage Vegetarian Grille
After freshening up, head over here for a perfect post-workout meal. From their healthy options such as the Cobb blue salad and delicious Cubanos, there are plenty of nourishing options to choose from.
EVENING
Tyler State Park
Once you've recharged, make your way over to the park. With more than 20 miles of trails to choose from, there are plenty of circuits to run on such as Neshaminy Trail near the creek. If you have a competitive spirit, the park also offers disc golf.
Café Con Leche
Now that you've hiked up a storm, it's a perfect opportunity to explore the healthy options in Newtown. Try delicious and fresh meals including a variety of options for vegan and gluten-free diets. Options ranging from Cajun tilapia, to their vegan mole burrito, include plenty of protein to end the day.
DAY 2
MORNING
The Hattery Stove & Still
Begin the day with a hearty breakfast at The Hattery. Sip a cappuccino and indulge in their Huevos Racheros topped with avocado. 
AFTERNOON
Lakeside Equestrian Stable
Saddle up and prepare for an exciting and adventurous hour of lessons at the stables. Sign up for a three-lesson special for beginners or a private lesson for one hour. Each lesson will teach you the basics in how to care for horses as well as an introduction into one of two riding disciplines: English or Western.
EVENING
Vecchia Osteria
Freshen up before the last stop of the weekend. This restaurant offers fresh Italian food such as caprese and cavatelli con broccoli to dine on.
Itinerary 2: Group Fitness Goals
DAY 1
MORNING
Flip Dog Pilates
Grab some friends and drop in for a Pilates class at Flip Dog. Choose between the reformer bed class and a mat with props class. Improve your strength, flexibility and balance with the motivation from the experienced instructors. 
Moku-Bowls
After class, it's time to refuel! One great place to dine is Moku-Bowls. Grab a freshy made acai bowl from their Ferry Market location!
AFTERNOON
Mercer Museum & Fonthill Castle
Head over to a few stops along the Mercer Mile! Walk through the halls as you tour the castle that now houses more than 40,000 artifacts from the Industrial Revolution. Henry Mercer's former home, Fonthill Castle, is another great stop to admire the beautiful architecture and tile works. 
EVENING
Genevieve's Kitchen
Head over to Genevieve's, which offers New American cuisine with Italian influence and is a delicious option for dinner. Sit around the table with friends and toast to a healthier lifestyle this year.
DAY 2
MORNING
The Zen Den
Start your day at this chic coffee boutique. While you're there enjoy the atmosphere and local art.
Pure Barre
Join this studio in Doylestown shortly after for an energizing morning to improve flexibility and tone. Their workshops have specific themes such as focusing on thighs or advanced techniques which are perfect for a variety of levels. 
AFTERNOON
Boccadito
Head over to Boccadito for some tapas and small plates. Sample some delicious tacos or salmon sliders before exploring the surrounding area. 
EVENING
Buckingham Valley Vineyards & Winery
Visit a winery along the Bucks County Wine Trail with the group for a charming wine-tasting. Let the antioxidants from the wine work their magic as you relax and begin the year with some new classes under your belt and memories shared with friends. 
Itinerary 3: Fresh Cleanse
DAY 1
MORNING
High Rock Vista
The New Year calls for a detox of the mind and body. Begin your day with a hot yoga class at Bikram Yoga Doylestown. Or become one with nature at Ralph Stover State Park in nearby Pipersville.
AFTERNOON
Nourish by Mama
Now that you've sweated up a storm it's time to replenish with a healthy grab 'n' go meal at Nourish by Mama! Detox with a Grain Bowl or Crisp Kale & Quinoa Salad.
Encore Rides
Take in the sights with a bike tour along the Delaware Canal or historic Doylestown! Their packages include wine, beer and historical tours.
EVENING
Sprig & Vine
If you still have room for food, indulge in some healthy vegetarian fare in New Hope. Their menu offers a variety of vegan and vegetarian meals with local farm-to-table ingredients. 
DAY 2
MORNING
Treehouse at Cornerstone Club
Begin your day with a mindful meditation at this studio in New Hope.
AFTERNOON
relax: Float Spa
End your weekend in a custom built, oversized and inviting flotation therapy pool inside an award winning facility. Benefits of floating range from magnesium absorption to increased immune function! You have your choice of the Floating Forest, Bon Bini Beach Suite, Zen Garden or Blue Rocks Retreat to help transport yourself to a state of total relaxation.