MEET THE WINEMAKER:
Joseph Maxian, Sand Castle Winery
Joseph Maxian, Sand Castle Winery
How did you get into the winemaking business?
I was born in the wine country of Czech Republic. I grew up with vineyards all around me and it was part of my daily life.
Why did you choose to have your winery in Bucks County?
Our location provides a unique micro-climate and nutrient rich soil enabling us to grow European vinifera including Riesling, Chardonnay, Pinot and Cabernet Sauvignon.
What is your winemaking process like?
Winemaking is actually quite simple. Just add yeast to the grape juice and let the process begin. Reds tend to need more attention, as they need to be mixed frequently to dissolve the skins into the wine.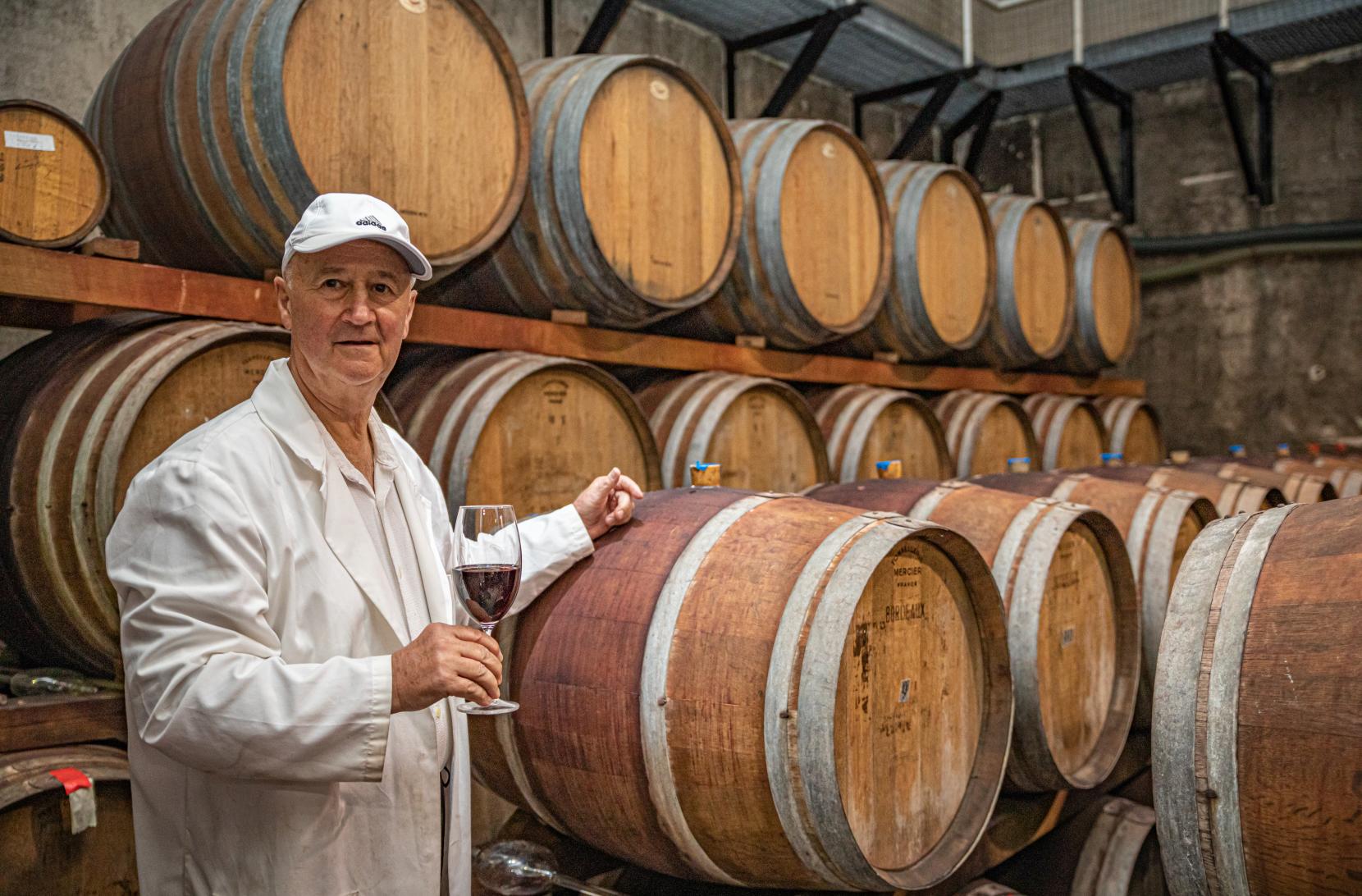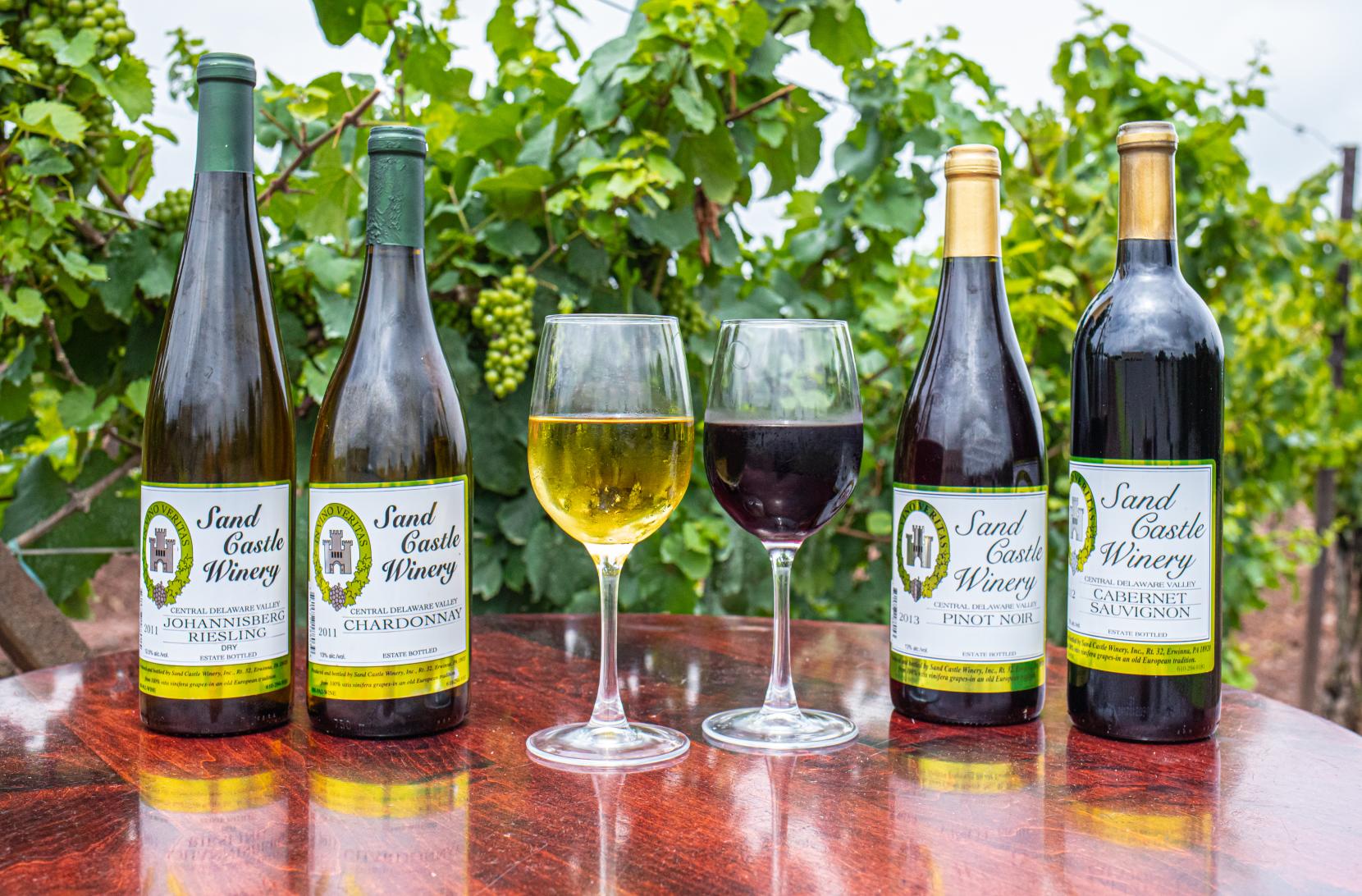 Wine at Sand Castle Winery
What are some of your favorite places in Bucks County?
Bucks County has so much history and so many wonderful things to see but I would have to say my absolute favorites include Lake Nockamixon, Peddler's Village, Ringing Rocks Park, the Delaware River and Canal Path, Washington's Crossing Historic Park and Silver Lake to name a few.
Do you have a recipe you are willing to share?
One of my favorite recipes is breaded pork tenderloin. Simple recipe and pairs beautifully with our Sand Castle Dry Riesling. Cut tenderloin at 45 degrees – giving you a 1-1.5" thick piece. Tenderize the meat – making it very, very thin. Rub with extra virgin olive oil, sprinkle with salt and pepper and then coat in breading (panko or regular bread crumbs). Then fry in pork fat until browned/cooked on both sides. Easy and delicious!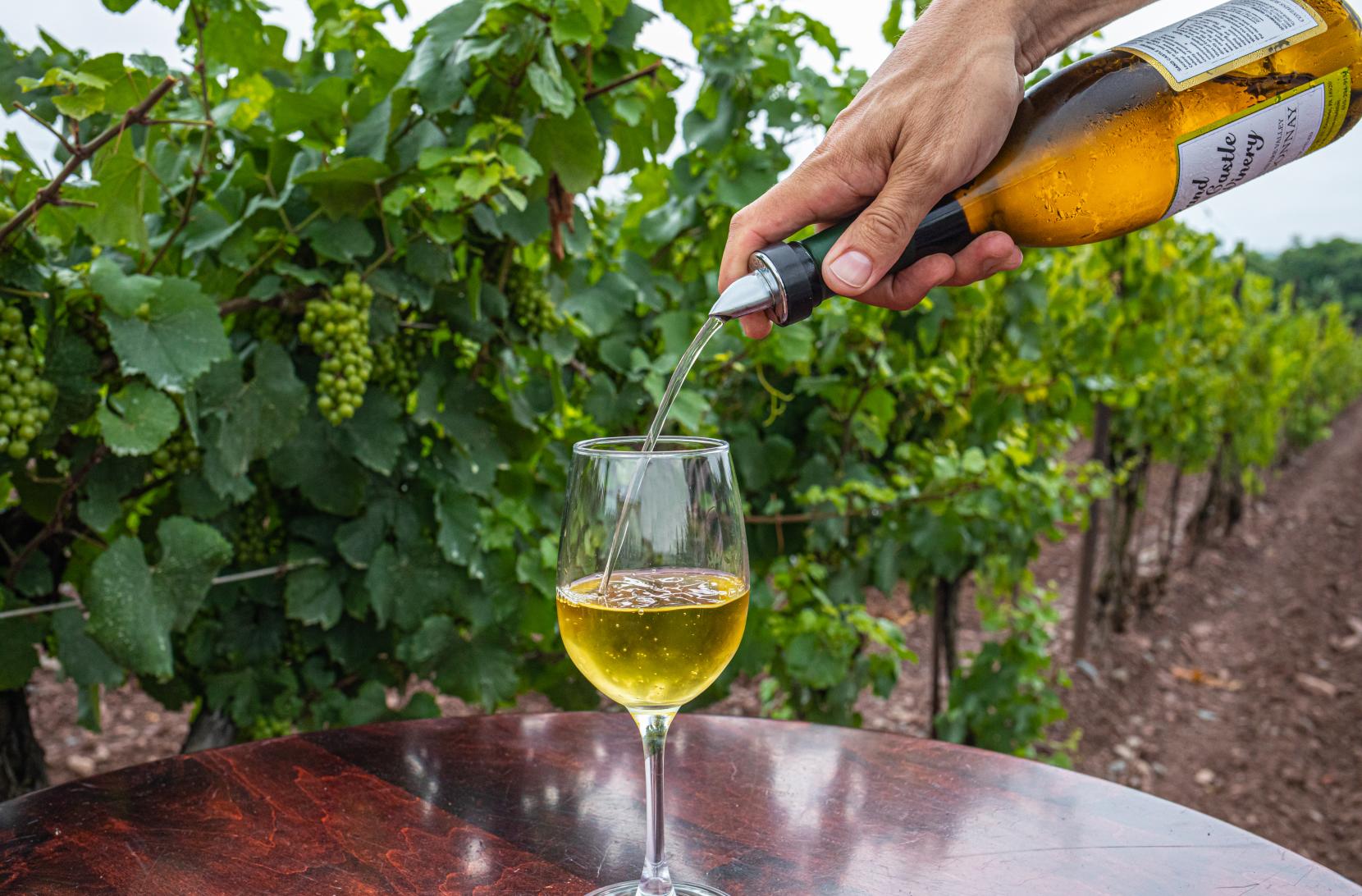 What is your favorite food and wine pairing?
Baby Lamb chops with rosemary and Pinot Noir. In general – Pinot is a great pairing wine as it can go with many foods – including asiago cheese, salmon, porkchops, strawberries and white chocolate.
What do you hope to see the vineyard doing in the future?
First and foremost – we look forward to producing more complex wines as our future crops' roots will be deeper and pull more nutrients from the soil. We are also planning to build an outdoor tasting/picnic area in the middle of the vineyard to further enhance the customers' experience. Additionally, we plan to include food offerings and overnight lodging to accommodate our out of town guests.