MEET THE WINEMAKER:
KEVIN BISHOP, BISHOP Estate Vineyard & Winery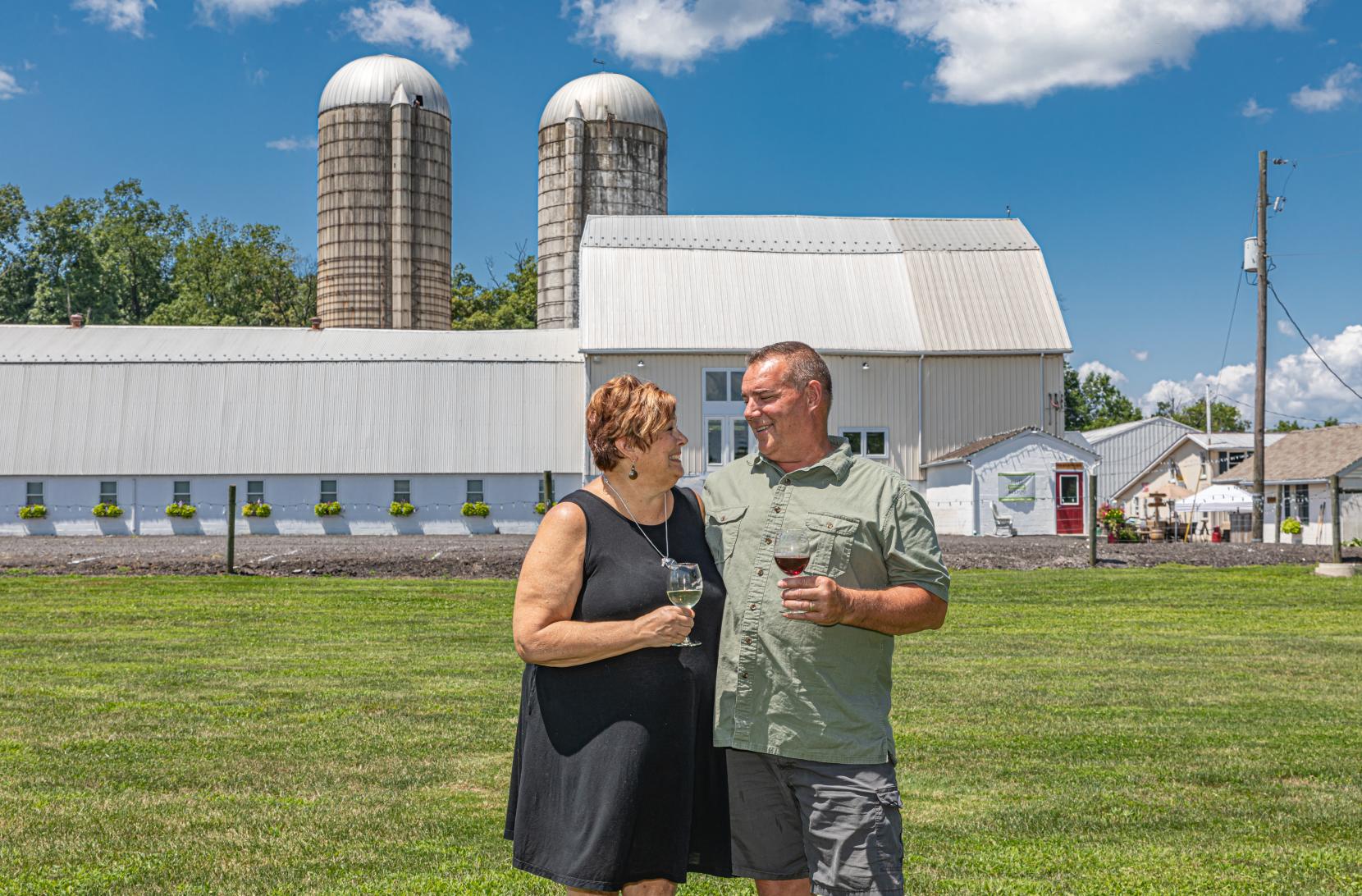 Bishop Estate Vineyard & Winery
How did you get into the winemaking business?
My wife Cindy and I were looking for a way to save the farm and keep it in the family. The farm and the wine business seemed to be a good fit, since I was making small personal batches of delicious wine already for personal consumption. We met a winemaker nearby who encouraged us to go for it and guided us along the way on how to make it all work.
Why did you choose to have your winery in Bucks County?
Bucks County is beautiful, but it is also where the family farm that has been in the Bishop family generation after generation for 100 years is located. We wanted to keep it going right here in Hilltown Township - and we think it was a good choice!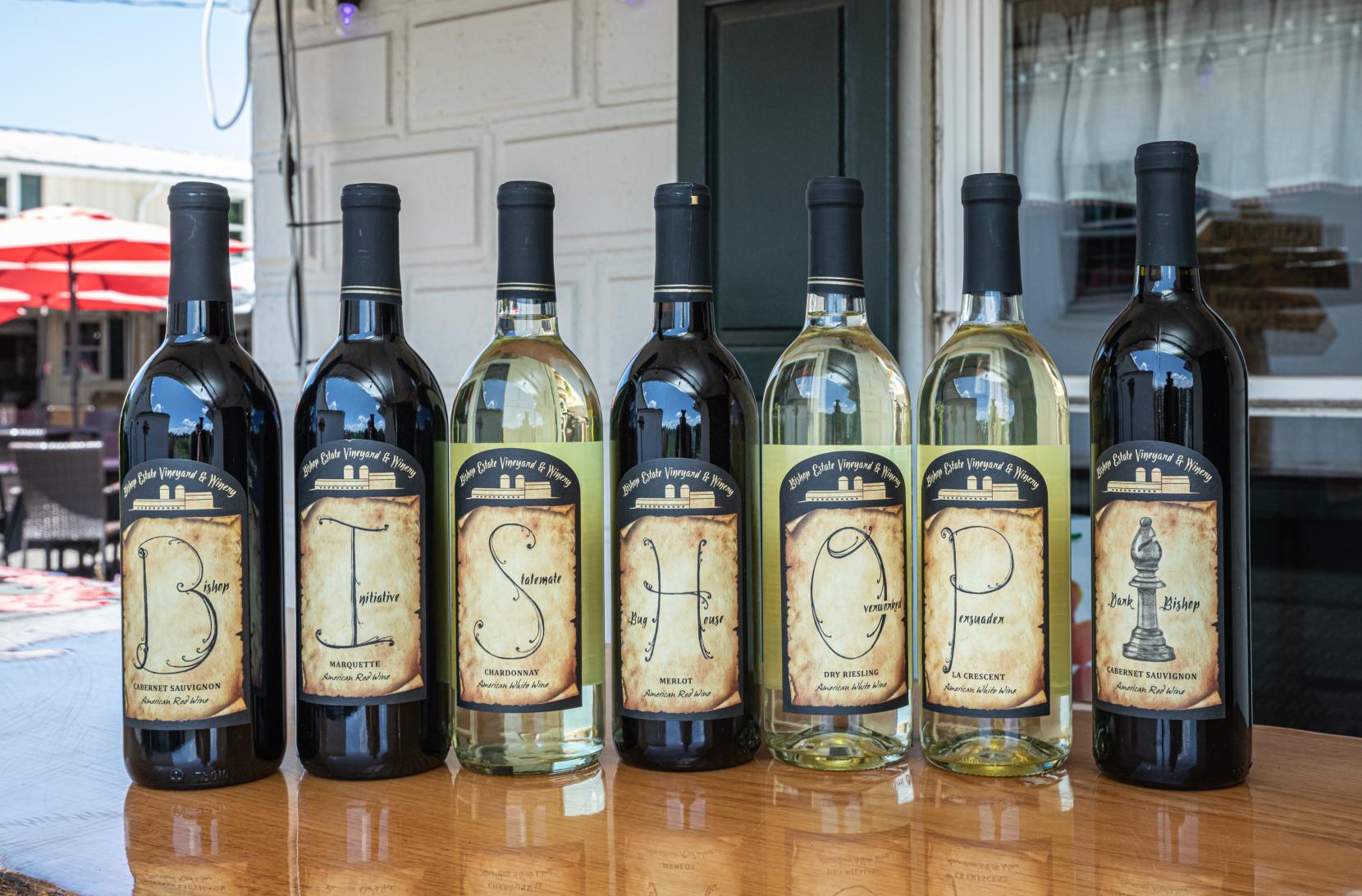 Bishop Estate Vineyard & Winery wines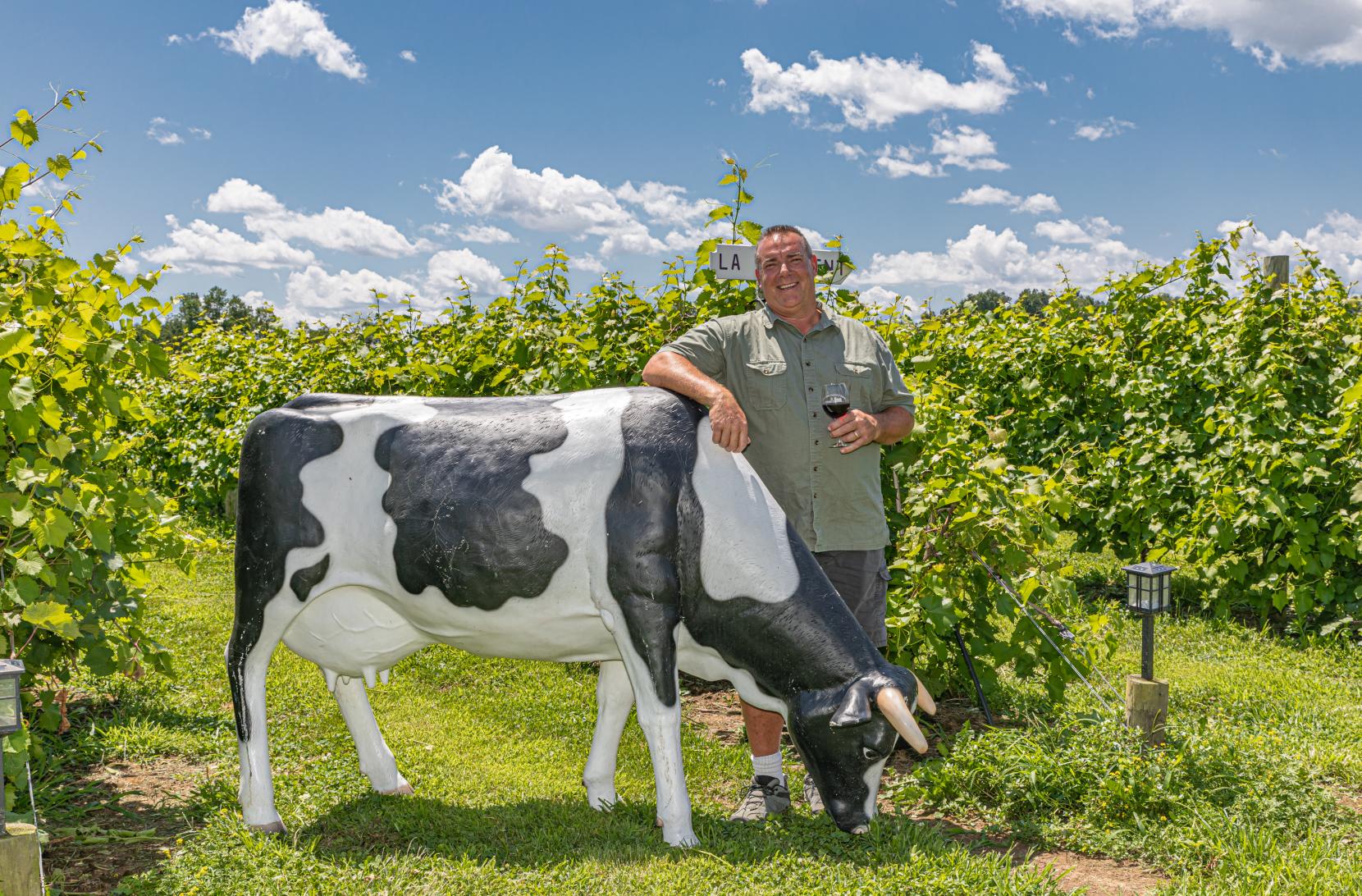 What is your winemaking process like? 
Waterless wine making done in food and beverage grade containers! We have the opportunity and more control when we place in barrels and add finishing touches at the end. It gives us more control over the flavors we want in our wine. We also find it is easier to control the bacteria and other offensive flavors that can happen in winemaking with this process. It has been extremely successful, we have won the Best Of Bucks award for 2019 thanks to it.
What are some of your favorite places in Bucks County? 
We love the Delaware River, Canal and Parks along the river and dining at Black Bass Hotel. I also love Peace Valley Park and some local businesses in this area, like the Pearl S. Buck House, Tabora Farm and Peace Valley Lavender Farm, which are all nearby. We are very fortunate to be part of the local commerce with these good people and we find this area absolutely beautiful, not congested and fun to visit.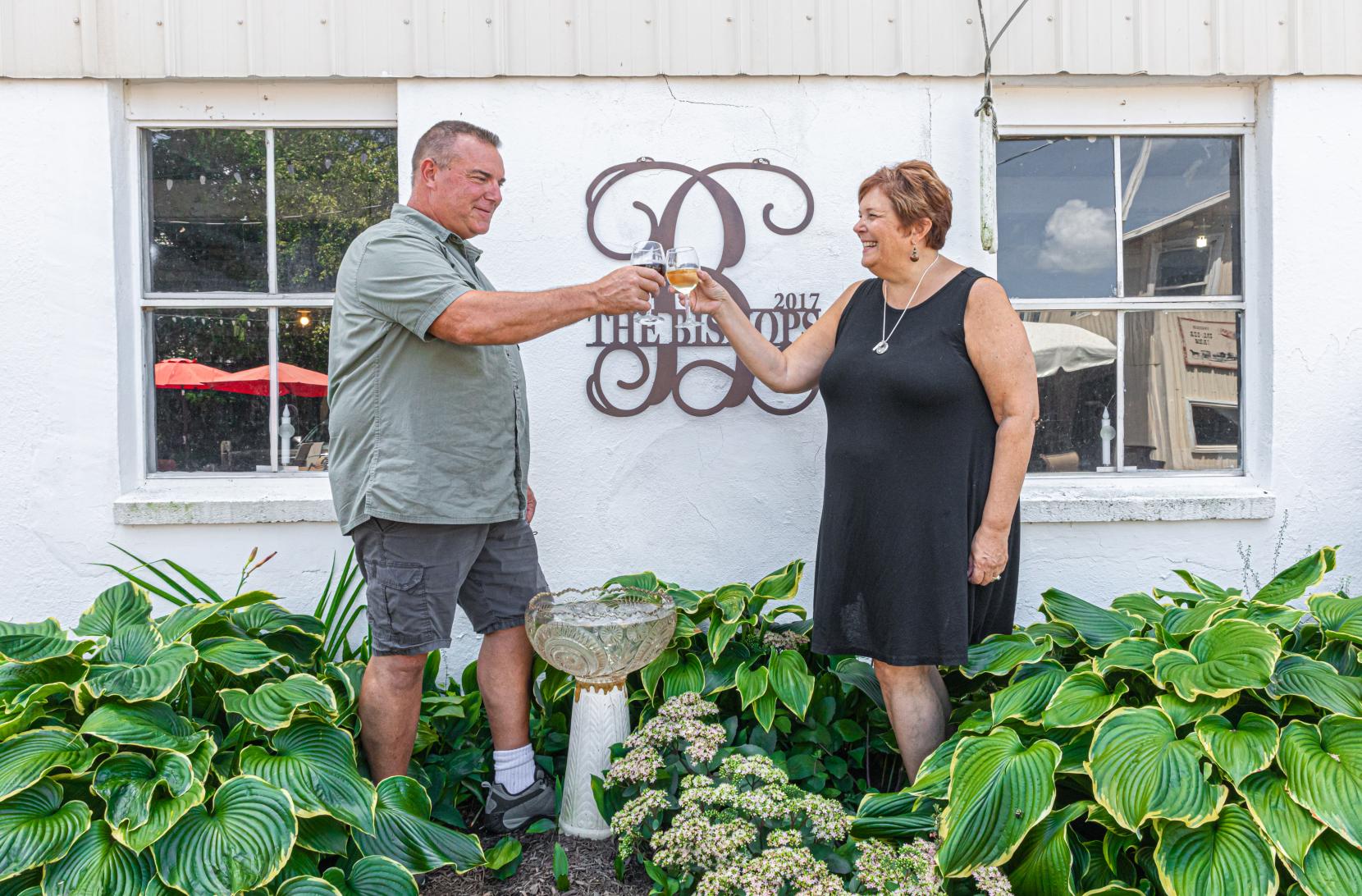 What is your favorite food and wine pairing?
I myself am not a wine pairing kind of guy, that is my wife who loves to do that. I like to sip wine by itself, but if I would want to eat something with wine, it would be a cheese pairing from one of our Keystone Wisconsin cheeses that we carry. The bacon cheddar is my favorite and goes fabulously with our Bishop Cabernet Sauvignon. Or, I am always up for a grilled steak dinner served with our BugHouse Merlot. Both would be winners in my book!
What do you hope to see the vineyard doing in the future?
As fun as it is here already, we are in the process of expanding our tasting room to the top of our historic bank barn. People are probably tired of hearing about it, but we are working at getting permits with the township to make a beautiful long tasting bar and sitting area inside where you can enjoy some polished rustic features that the bank barn has to offer under cover from the elements. We will also still have an outdoor patio where we can have our live music on weekends and a food truck, and our fire pits, so our wine lovers can get some munchies to enjoy with our wines, like we do now. So, even though we have fun indoor and outdoor areas now, it will be even better and the best of both worlds, inside and out.