MEET THE WINEMAKER:
TOM CARROLL, CROSSING VINEYARDS & WINERY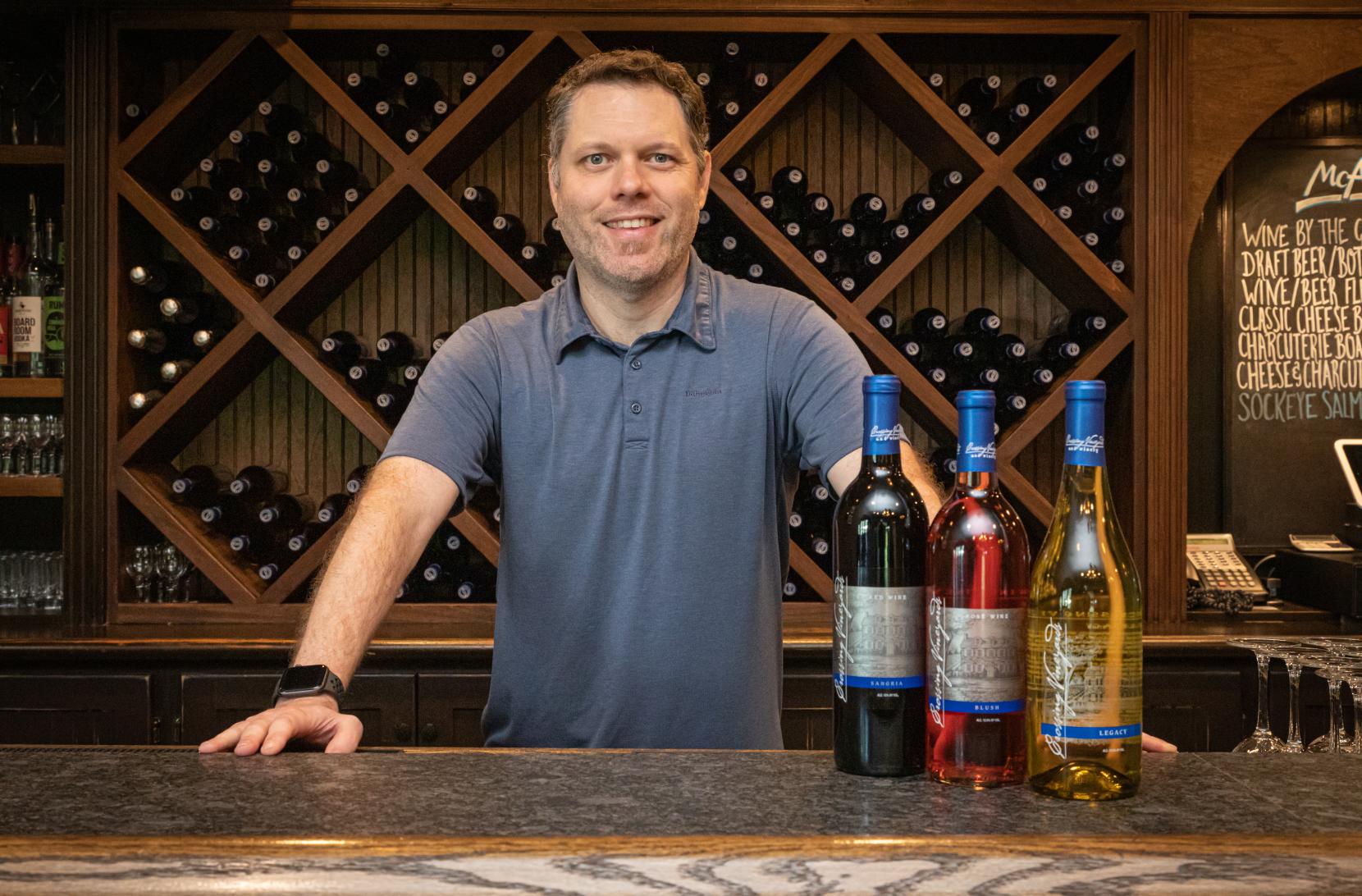 Tom Carroll, Crossing Vineyards & Winery
Why did you choose to have your winery in Bucks County?
I was born in Bucks County and lived here my entire childhood. When I was ten, my family moved to the farm on which Crossing Vineyards is now located. I have a strong emotional attachment to the property. For me, it stands for home and family. In the years following my college graduation when I lived in California, I always knew where my roots were, and eventually, I came back to establish them permanently in Bucks. To me, Bucks County is home.
How did you get into the winemaking business?
When we first moved into Longmeadow Farm in 1986, I was ten years old. I told my parents I thought the property would make a great vineyard and winery. They figured this idea was just another childish fantasy and didn't pay much attention. As the years went on, I never forgot about the idea.
I went on to college and eventually wound up in California to pursue an acting career. While there, I got involved with wine on a more serious level. The old dream of having my own vineyard and winery came to the forefront again, and I began discussions with my parents on if and how we could make it happen.
I moved back to Bucks County in 1999 to pursue my lifelong dream. Four years later, Crossing Vineyards and Winery opened its doors to the public. It's been full-steam ahead since then!
What is your winemaking process?
A few things are unique about the way I run my winery. First of all, I am a "clean freak." We sterilize the equipment and the area for four hours before we begin bottling. We also use a sterile filter. And we do everything in our power to make sure the product we sell is as "technically correct" as possible.
Secondly, I admit to being a bit of a perfectionist. I don't take shortcuts in the winemaking process. This increases the cost of production, but I'm a firm believer in the old adage "Pay me now or pay me, much more, later!" It may take us a little longer and cost us a little more to get it right, but we do get it right, mostly, and our many awards attest to that fact.
Also, I believe the fruit ultimately dictates what the final wine product will be. I try not to intervene with the character of the fruit any more than I have to. The result is a wine that reveals the terroir, making each vintage from each varietal completely unique. Will the 2020 Chardonnay taste different from the 2019? You bet. As it should be, in my winemaking opinion.
Finally, we have a computerized chilling system in our winery. This keeps the wines at the perfect temperature throughout the winemaking process. Proper temperature control, in my opinion, is essential to good wine making.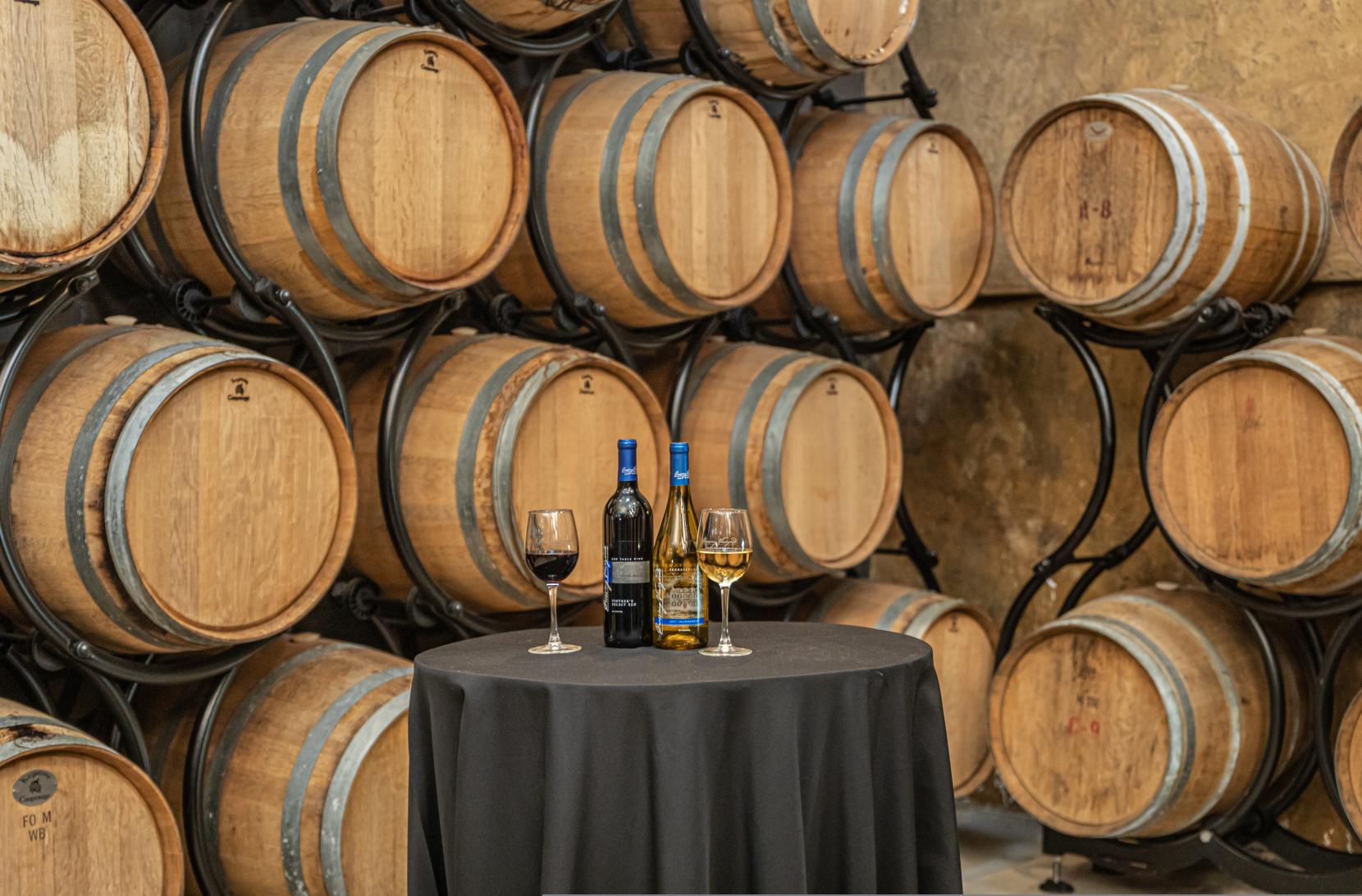 Crossing Vineyards & Winery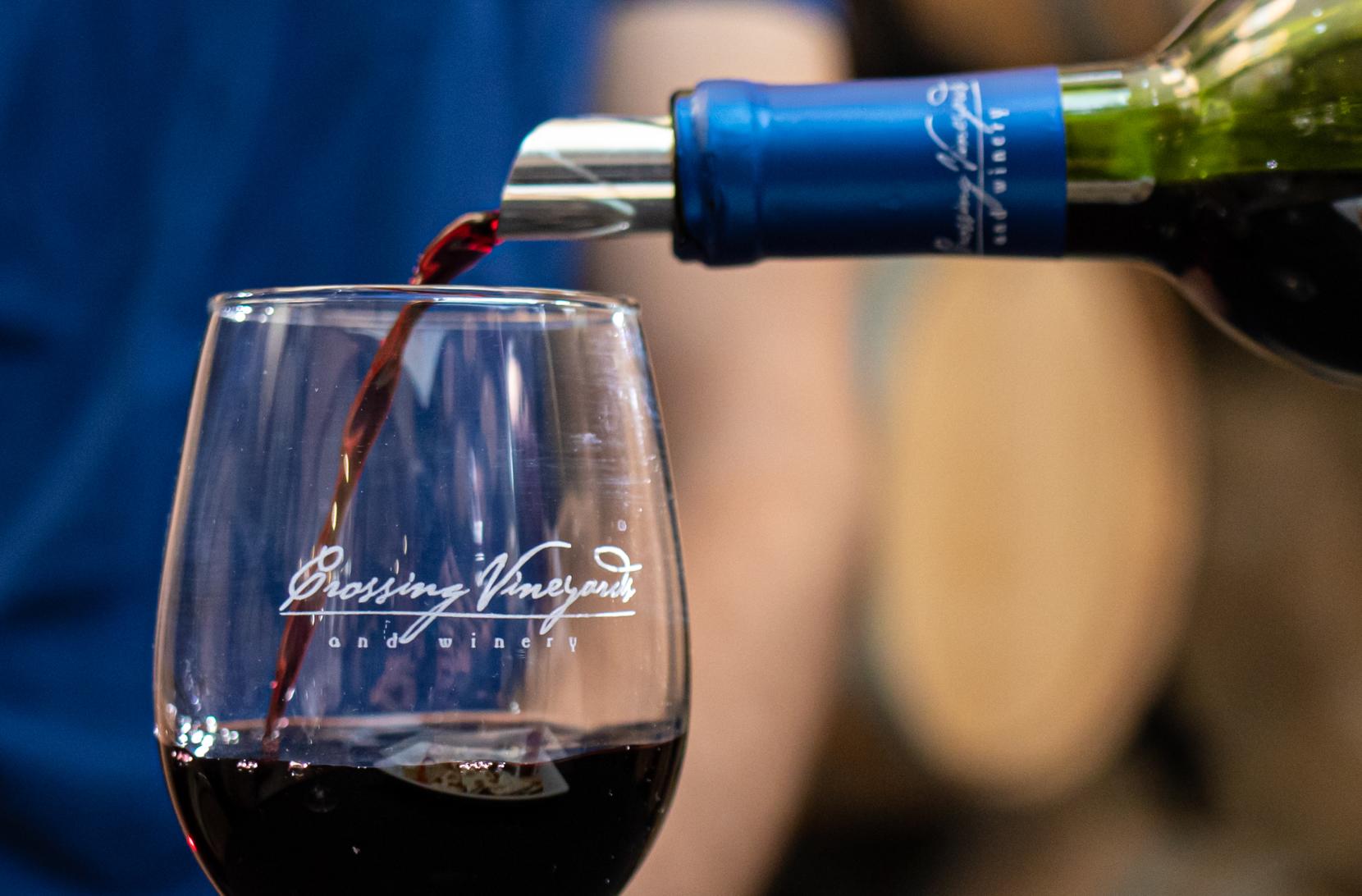 Crossing Vineyards & Winery
What's your favorite part about making wine?
The best thing about making wine is watching people enjoy it and having a good time at our winery. We host birthday parties, weddings, showers... the events when people celebrate the happy times in their lives. I love being a part of that.
Also, I believe there's a bit of artistry in the winemaking process. I try to express myself and the given vintage in the wines I make. That's why you can sense a certain "style" in Crossing Vineyards' wine. If you think our wines have "personality," I guess that would be mine!
What's your favorite wine and food pairing?
It's always hard to pick a "favorite," but you won't go wrong with Crossing's Chambourcin Reserve paired with rare Lollypop Lamb Chops, duck and any almost any dish that features mushroom will be a home run pairing with Crossings' Pinot Noir Reserve. Pairings are very personal. A good rule of thumb for pairing food and wine is this: The best paring is the one you like best. As the French say: "Cacun à son gout" (Each to his own taste!)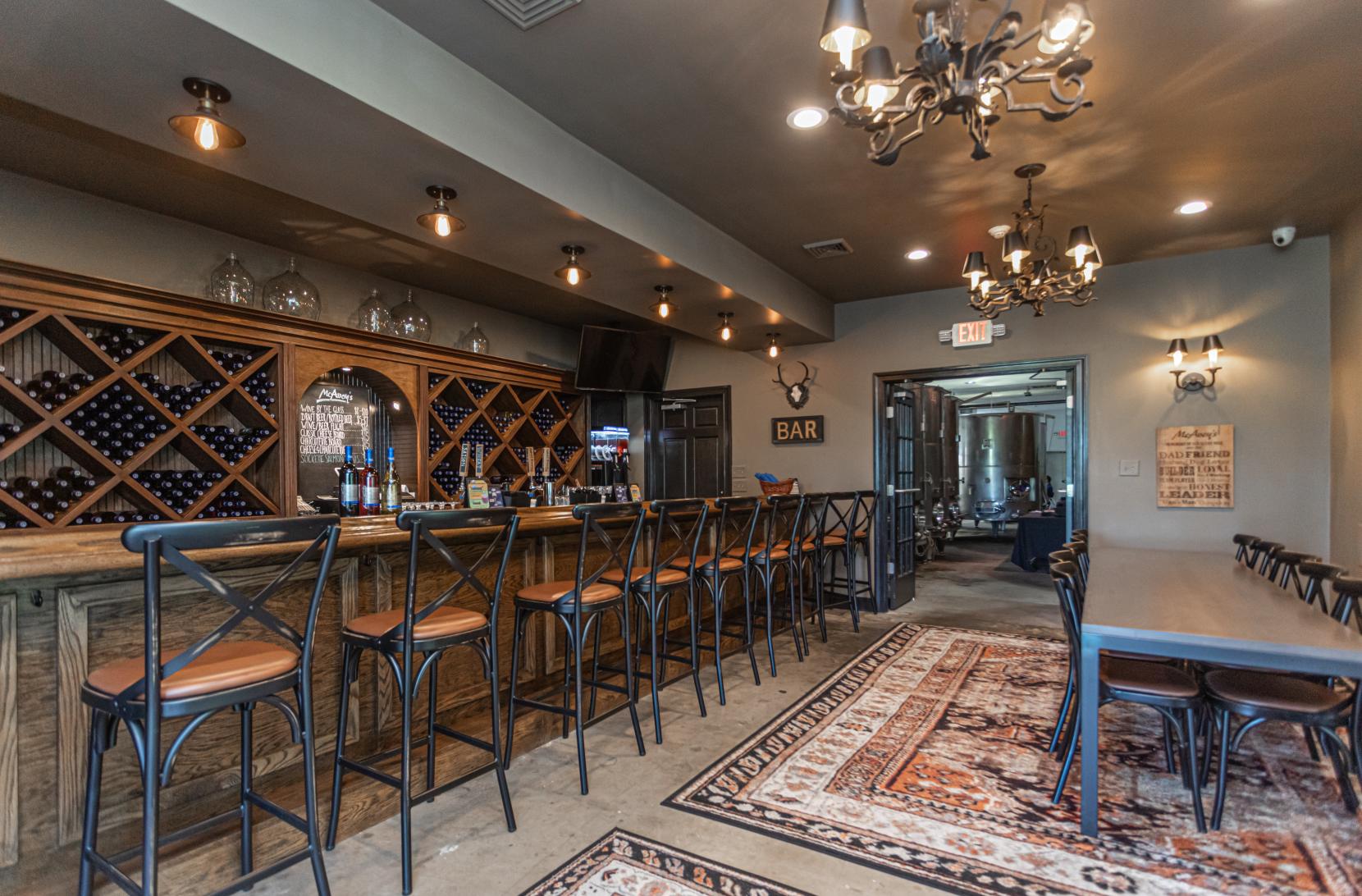 Crossing Vineyards & Winery interior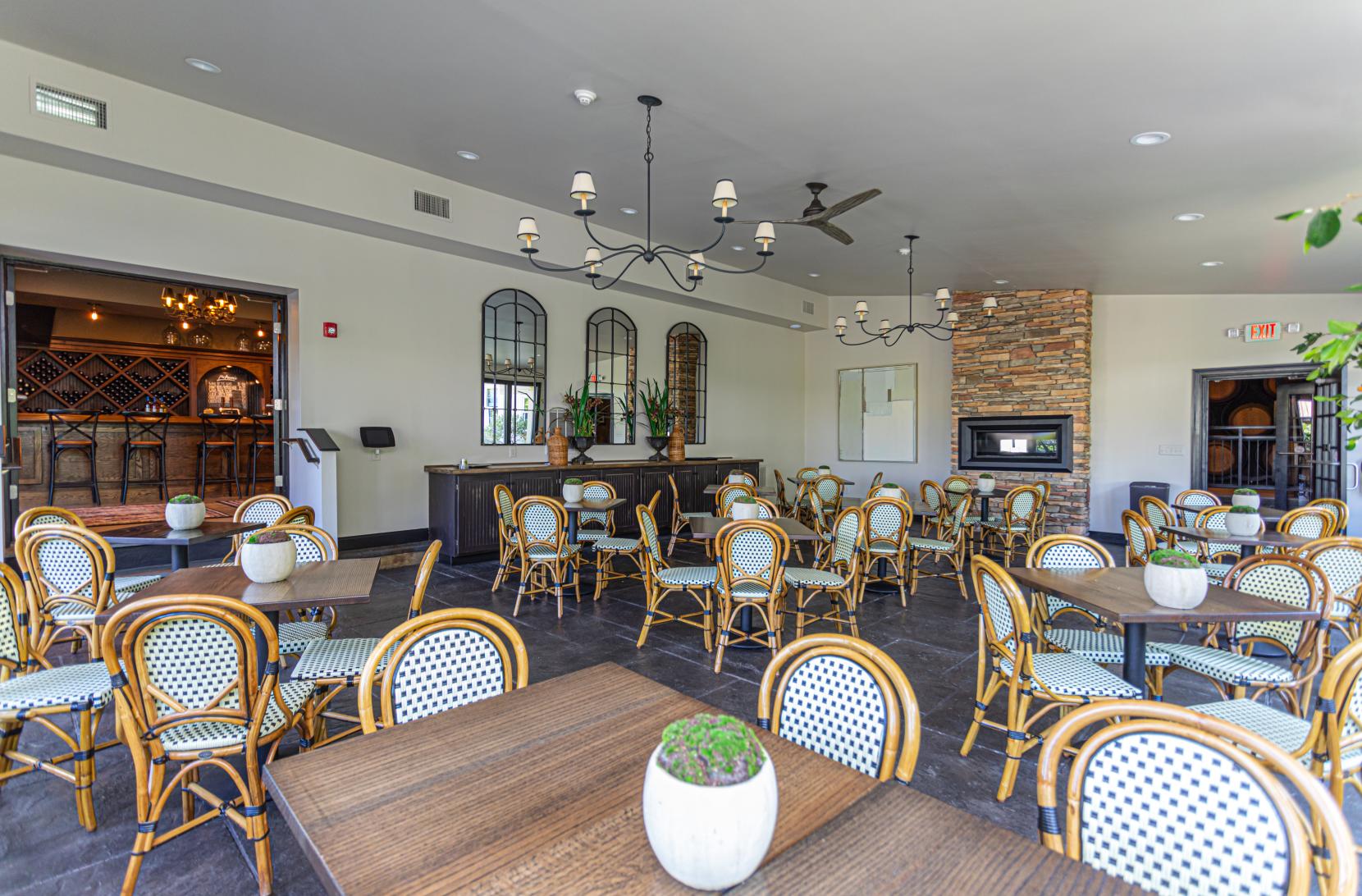 Crossing Vineyards & Winery interior
Do you have a recipe you're willing to share?
The most creative recipes I've seen always come from our customers. For example, try adding Crossing's Wild Berry or Peach Wine to the Blanc de Blancs. You'll have a refreshing aperitif, like a Kir Royale or a Bellini, American style. If you're really in an adventurous mood, try adding Chocolate Cherry Truffle to the Blanc de Blancs. WOWZA!
Some other customer inspired favorites are topping vanilla ice cream or fruit salad with some Wild Berry Wine. Our chefs have also used CVW's Apple wine in Pork Loin recipes and Wild Berry in a reduction sauce served with Duck. The wildest? Wild Berry Wine mixed into syrup and served over Blueberry pancakes!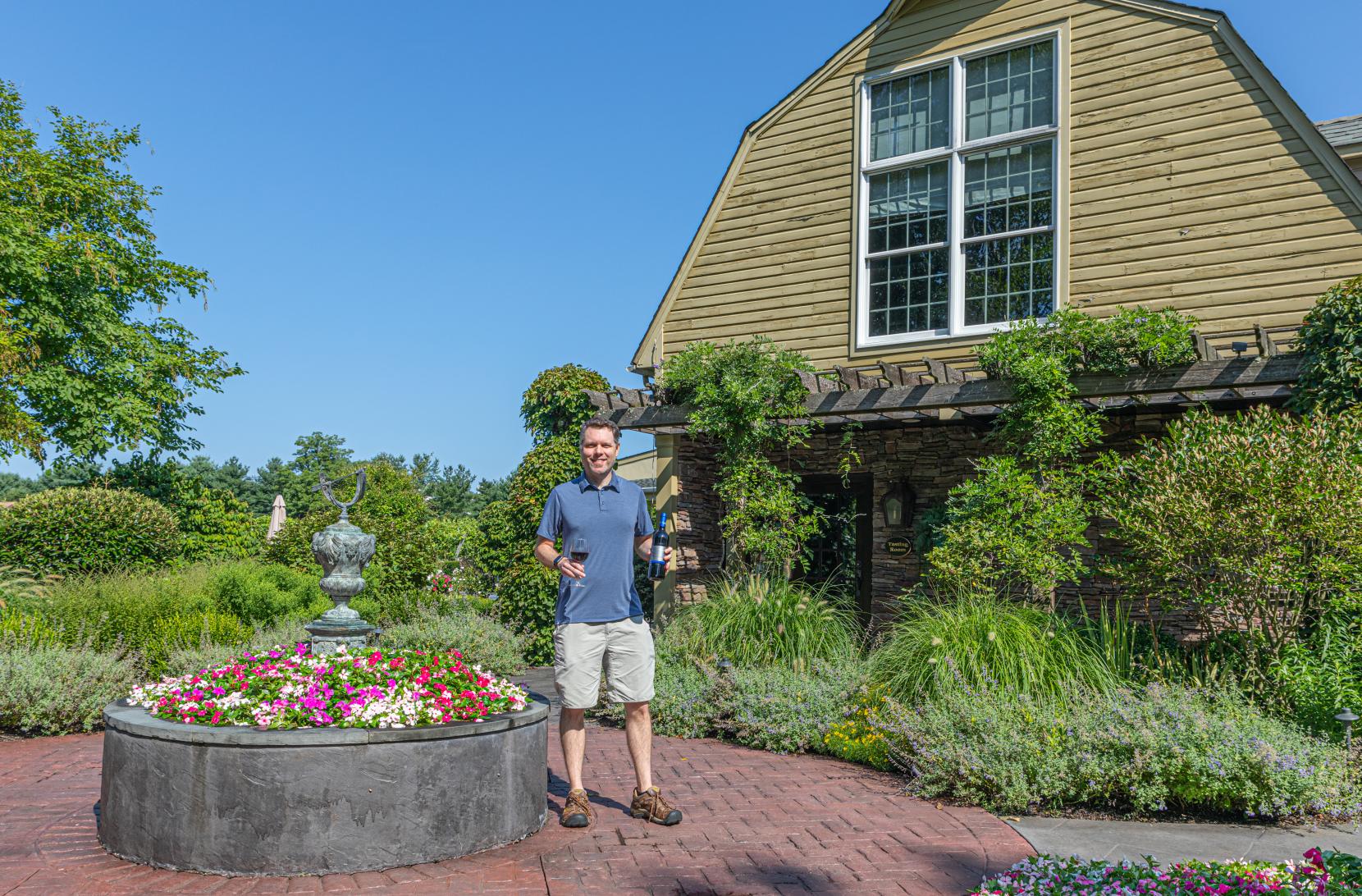 Tom Carroll, Crossing Vineyards & Winery