NETWORKING & EVENTS
Visit Bucks County (VBC) hosts a variety of networking and educational programs throughout the year. Here's how to get involved:
Come to an event and sip Bucks County wine or enjoy a Bucks County craft brew.
Participate in the Wedding Show, Event Venue Show or Bucks County Restaurant Week.
Attend an education event.
Join a committee and help us brainstorm new events and promotions.
Reach out to receive meetings, weddings, sports and group tour leads.
Be our buddy and share a booth at an upcoming tradeshow.
Show us what you got! Set up an exhibit at the Bucks County Visitor Center in Bensalem
Showcase your location by hosting an event.
ANNUAL EVENTS
This one-of-kind wedding showcase that occurs in early spring features Bucks County's finest venues and DIY sessions from wedding gown & tuxedo shops, florist, DJ's and more. It is a one-stop-shop for all things wedding related for brides and grooms to-be!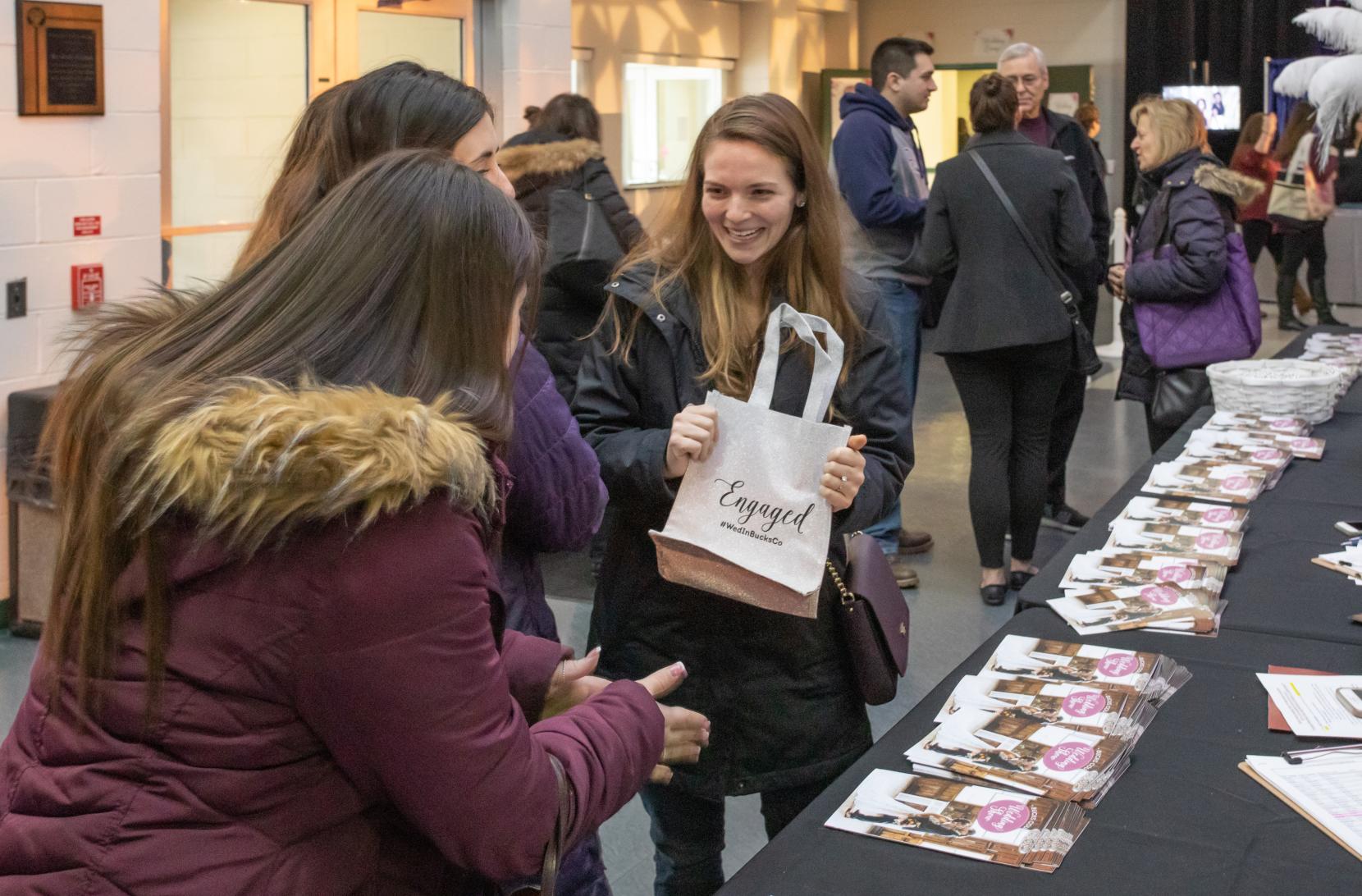 Visit Bucks County Wedding Show 2019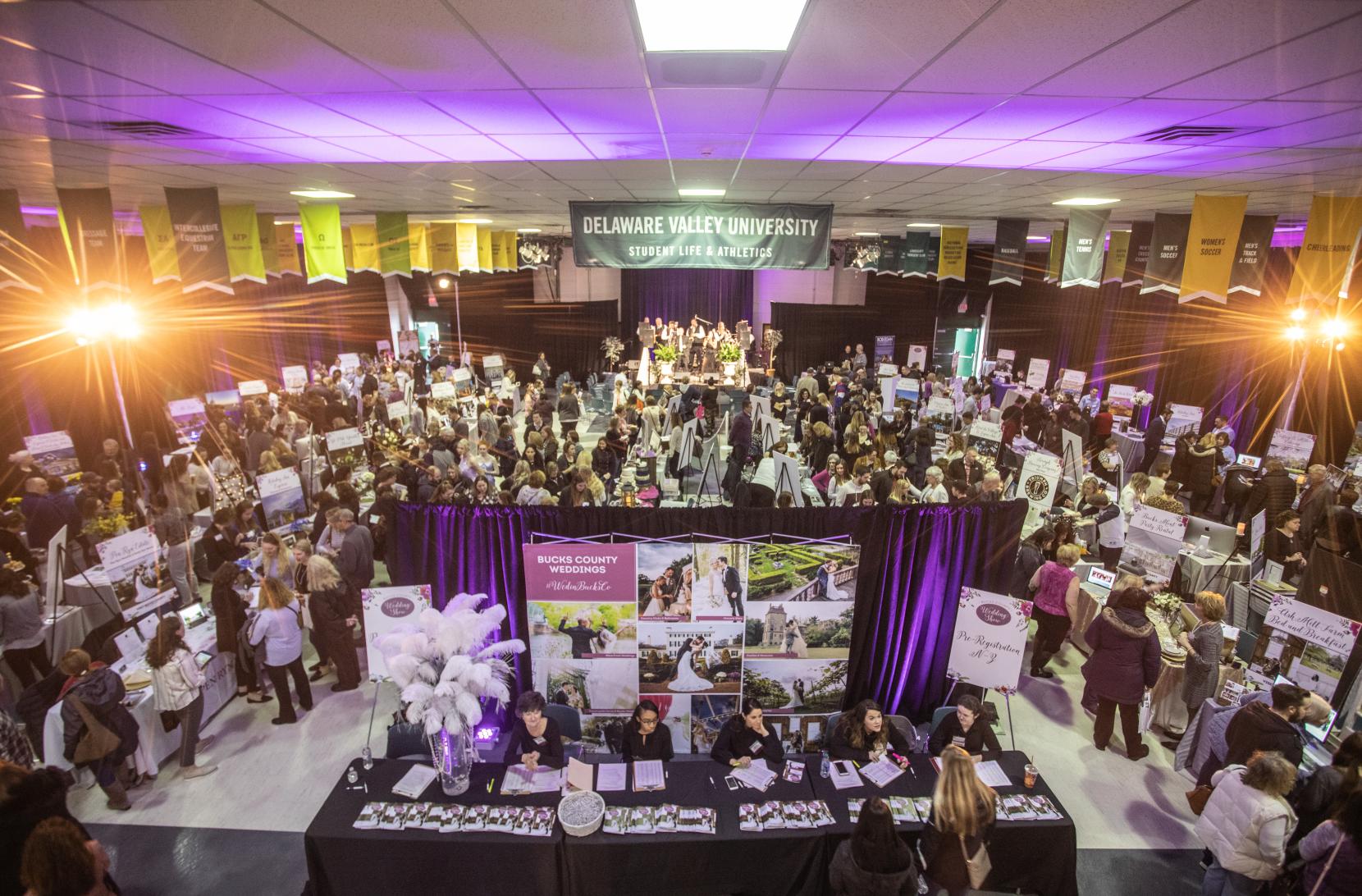 Visit Bucks County Wedding Show 2019
With more than 65 restaurants, pubs and bistros spanning more than 20 different towns throughout the County, avid foodies can look forward to exploring a variety of culinary experiences each spring during Visit Bucks County Restaurant Week. Participating restaurants offer three-course, prix fixe menus featuring signature dishes and delectable desserts for guests to enjoy at special rates.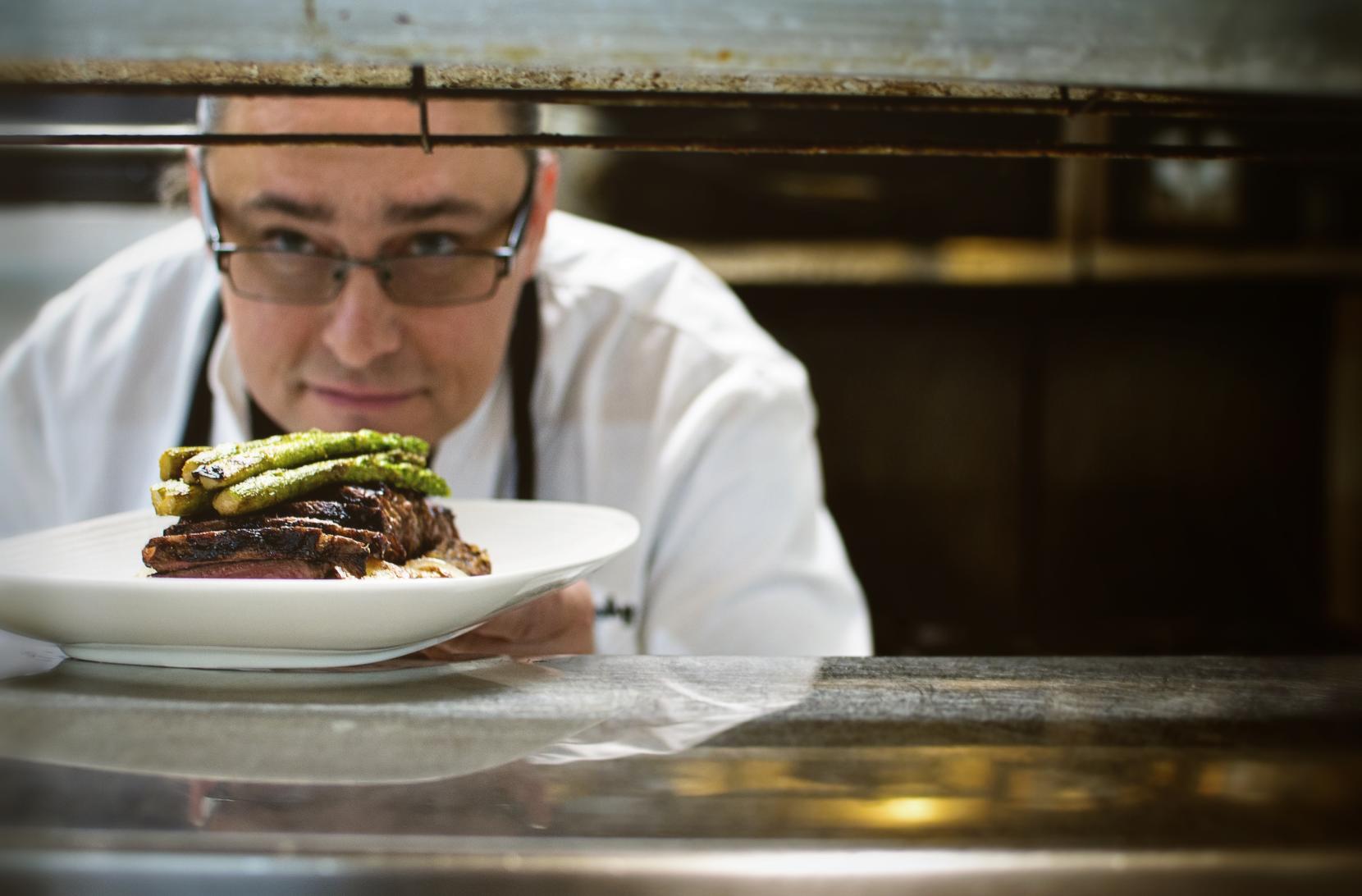 Chef at Earl's New American
Join Visit Bucks County for an exclusive evening of networking with more than 35 of Bucks County's unique corporate and social venues at the annual Bucks County Event Venue Show in September. The event is free to all meeting and event planners.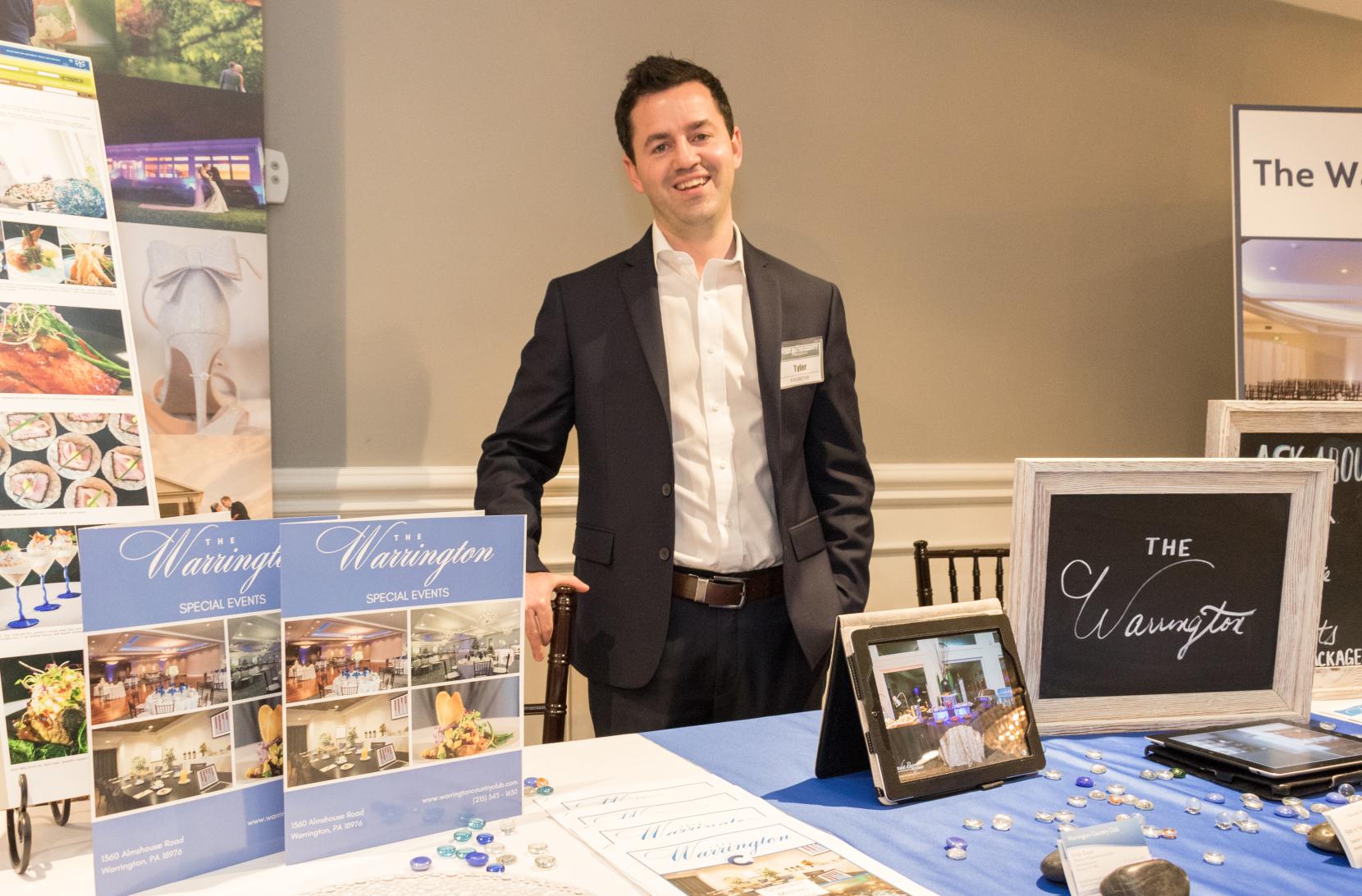 Bucks County Event Venue Show 2018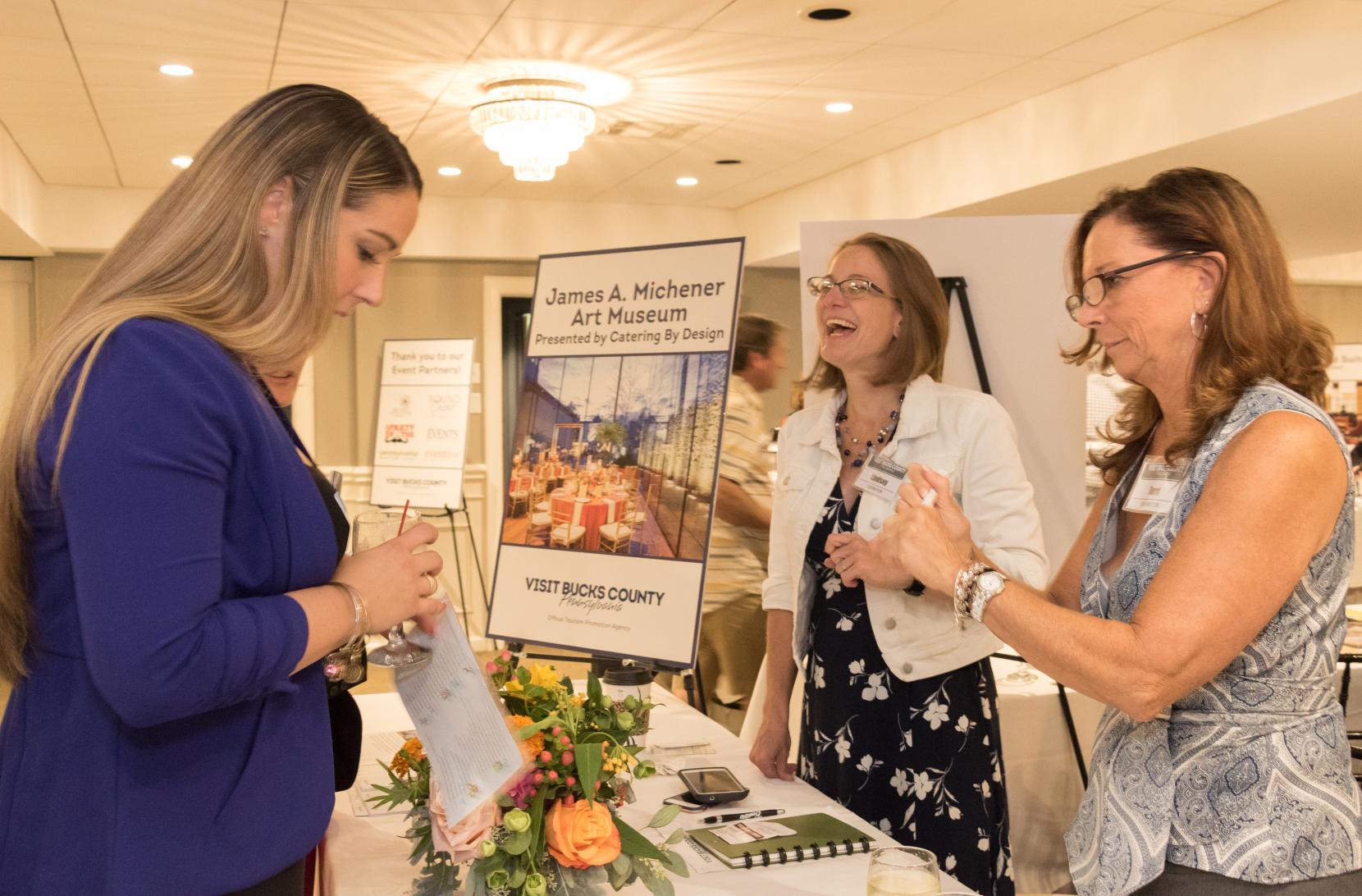 Bucks County Event Venue Show 2018
Visit Bucks County Annual Meeting
Visit Bucks County's Annual Meeting & Luncheon takes place every October to showcase recent successes and future initiatives for the upcoming year within the industry, as well as present the Visit Bucks County Awards. The event brings together Visit Bucks County board members, staff, partners, community leaders and local media for the premier tourism and hospitality industry event in Bucks County.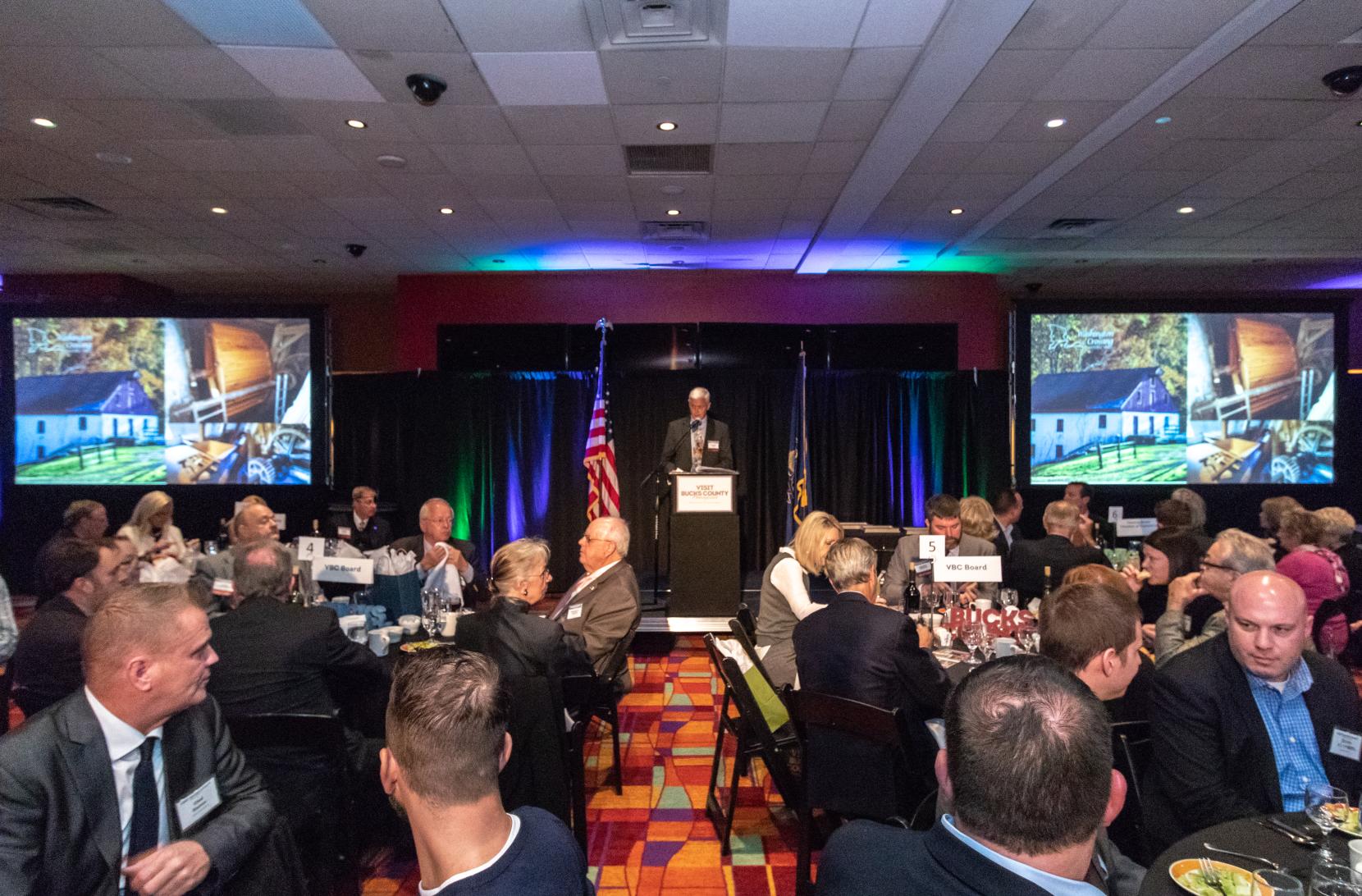 Visit Bucks County Annual Meeting 2018
COMMITTEES
Meetings, Weddings & Events Committee
Hear updates on VBC's marketing initiatives, get involved in group discussions and help collectively strategize how to bring B2B business to Bucks County in these quarterly, hour-long meetings.