Wedding Planning Checklist
Planning a wedding doesn't have to be stressful! Use our checklist below to help make sure you are on track. Keep your eye out to attend our annual Bucks County Wedding Show, share your photos with us online using #WedInBucksCo, and always feel free to reach out to our team to ensure your Bucks County wedding is extra special.
WHEN YOU'RE NEWLY ENGAGED
◻️ Congratulations! Celebrate by popping some champagne! Try Buckhingham Valley Vineyards' Methode Champenoise sparkling wine.
◻️ Sit down and figure out what your wedding priorities are, including booking a beautiful wedding venue – there are many here in Bucks County, from waterfront to historic, to castles to rustic. Download our Weddings Venue Guide and start taking virtual tours of venues on our site before you schedule an appointment.
◻️ Plan an engagement party at a riverside restaurant or country chic vineyard.
11 MONTHS BEFORE YOUR WEDDING
◻️ Book your venue.
◻️ Book a hotel room block for guests coming from out of town. Make sure to find proper transportation to take them to and from the venue!
◻️ Start searching for a photographer and set up a meeting and make a booking! Bucks County has some pretty perfect places for engagement photo backdrops.
10 MONTHS BEFORE YOUR WEDDING
◻️ Start shopping for your wedding dress at one of these beautiful bridal boutiques in Bucks County. Book any appointments that are needed to ensure that dress is a perfect fit!
◻️ Determine what kind of food you want to have on your special day and book your catering.
◻️ Finalize your guest list.
◻️ Send your save-the-dates.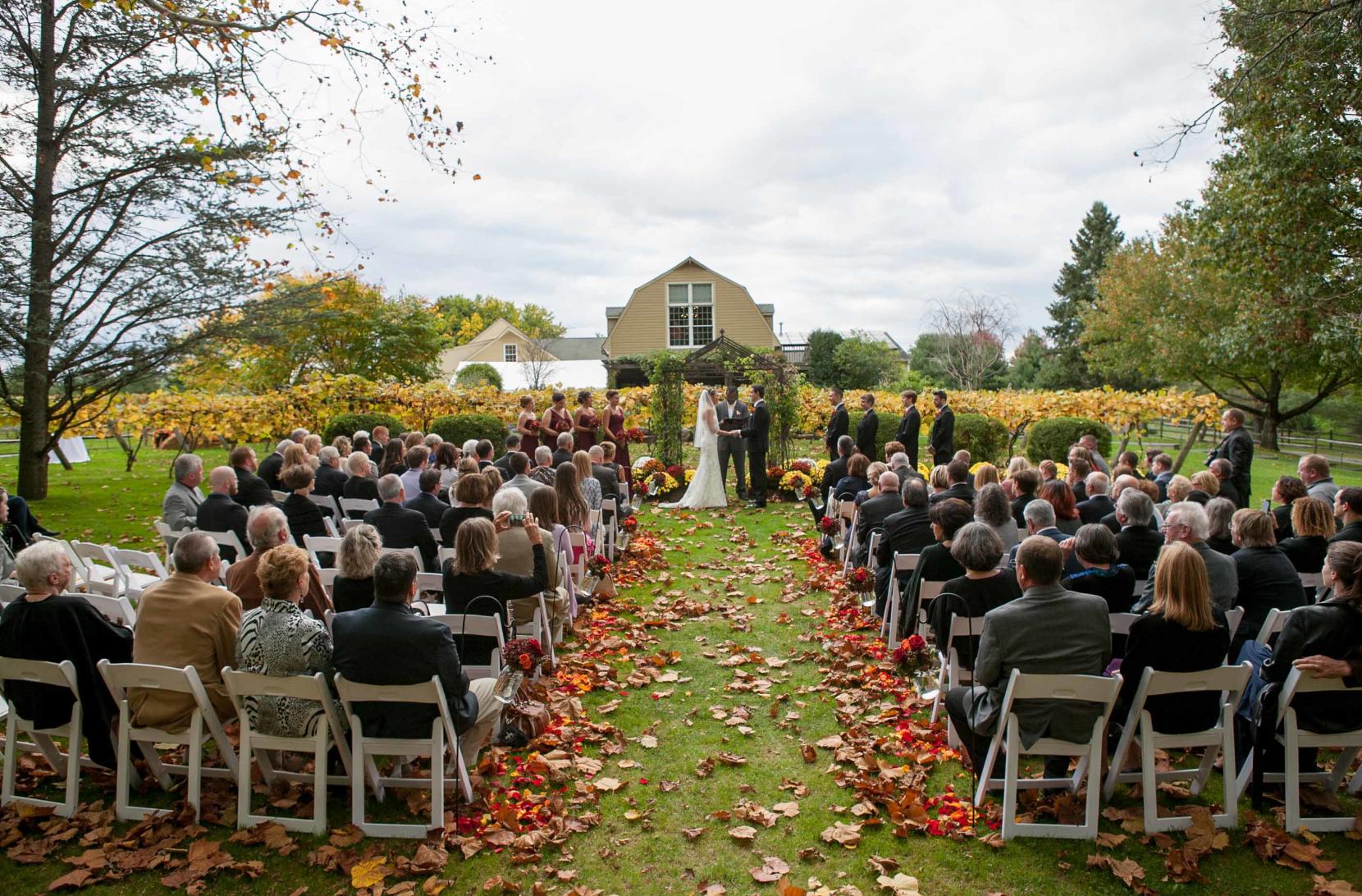 Crossing Vineyards Ceremony
8 MONTHS BEFORE YOUR WEDDING
◻️ Band or DJ? It's time to book the music you want on your big day!
◻️ Order a wedding cake that will be sure to satisfy your taste buds.
◻️ Find the perfect location for a bridal shower.
◻️ Plan your bachelor/bachelorette party (or tell the person who is!)
7 MONTHS BEFORE YOUR WEDDING
◻️ Book a florist so that you have beautiful, fresh flowers.
◻️ Book at videographer so that you have memories of your wedding day.
◻️ Find your hair and makeup artists for help with getting glam.
◻️ Determine your favors – make them filled with local love by having them be from Bucks County!
6 MONTHS BEFORE YOUR WEDDING
◻️ Book a location for your rehearsal dinner.
◻️ Start to plan any other events that are going to be associated with the wedding including an after party and brunch!
◻️ Finalize your guest list.
◻️ Set up your wedding registry.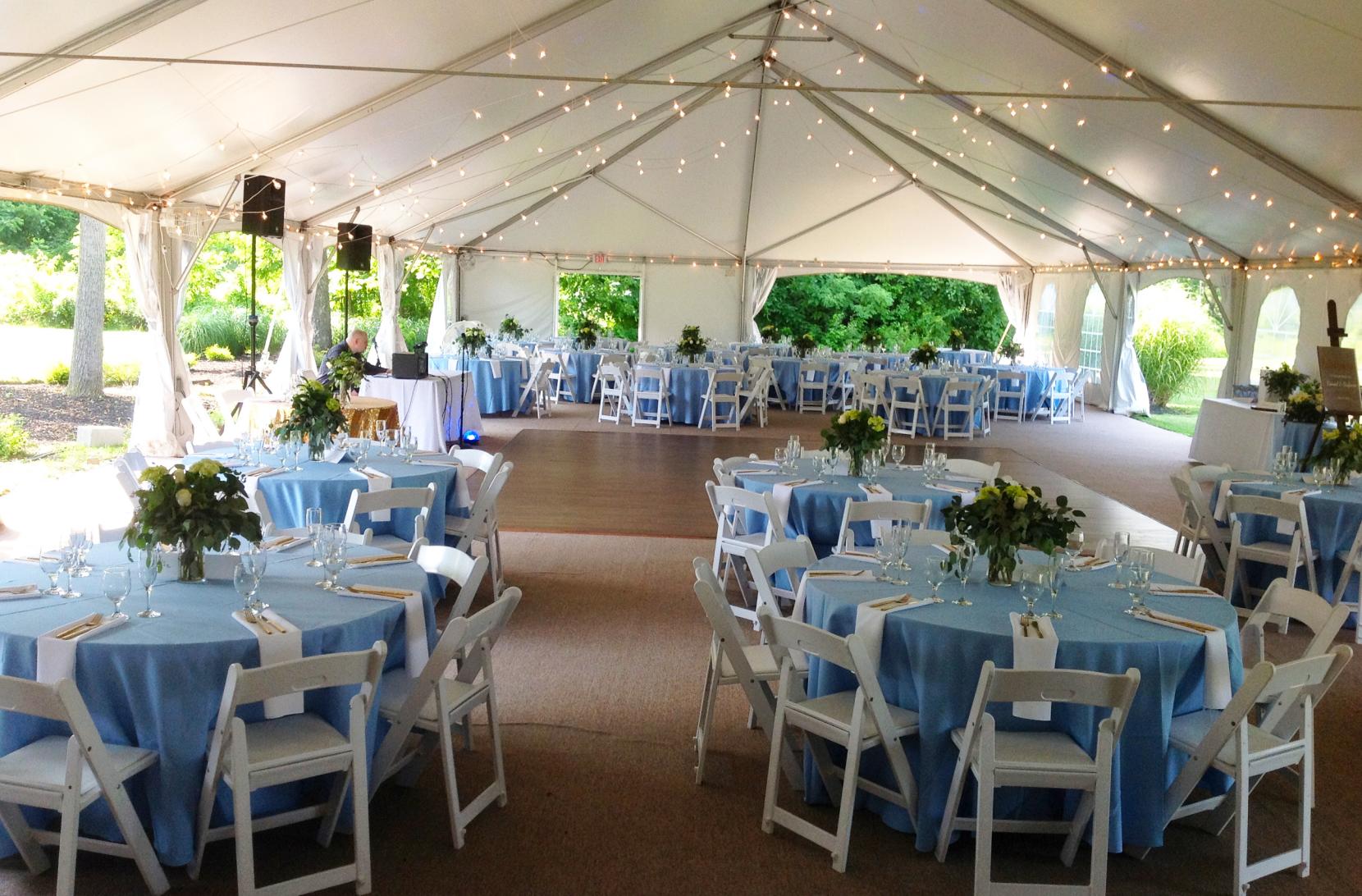 5 MONTHS BEFORE YOUR WEDDING
◻️ Wearing a suit? Decide if you want to rent or buy one
◻️ Finalize any party rentals. Be it an outdoor tent, outdoor restrooms, chairs, photo booths – there's so much you can rent!
◻️ Schedule any hair and makeup trials.
◻️ Book your honeymoon!
4 MONTHS BEFORE YOUR WEDDING
◻️ Purchase your wedding rings. There are many fine jewelers in Bucks County!
◻️ Ceremony and reception far away? Book any wedding transportation.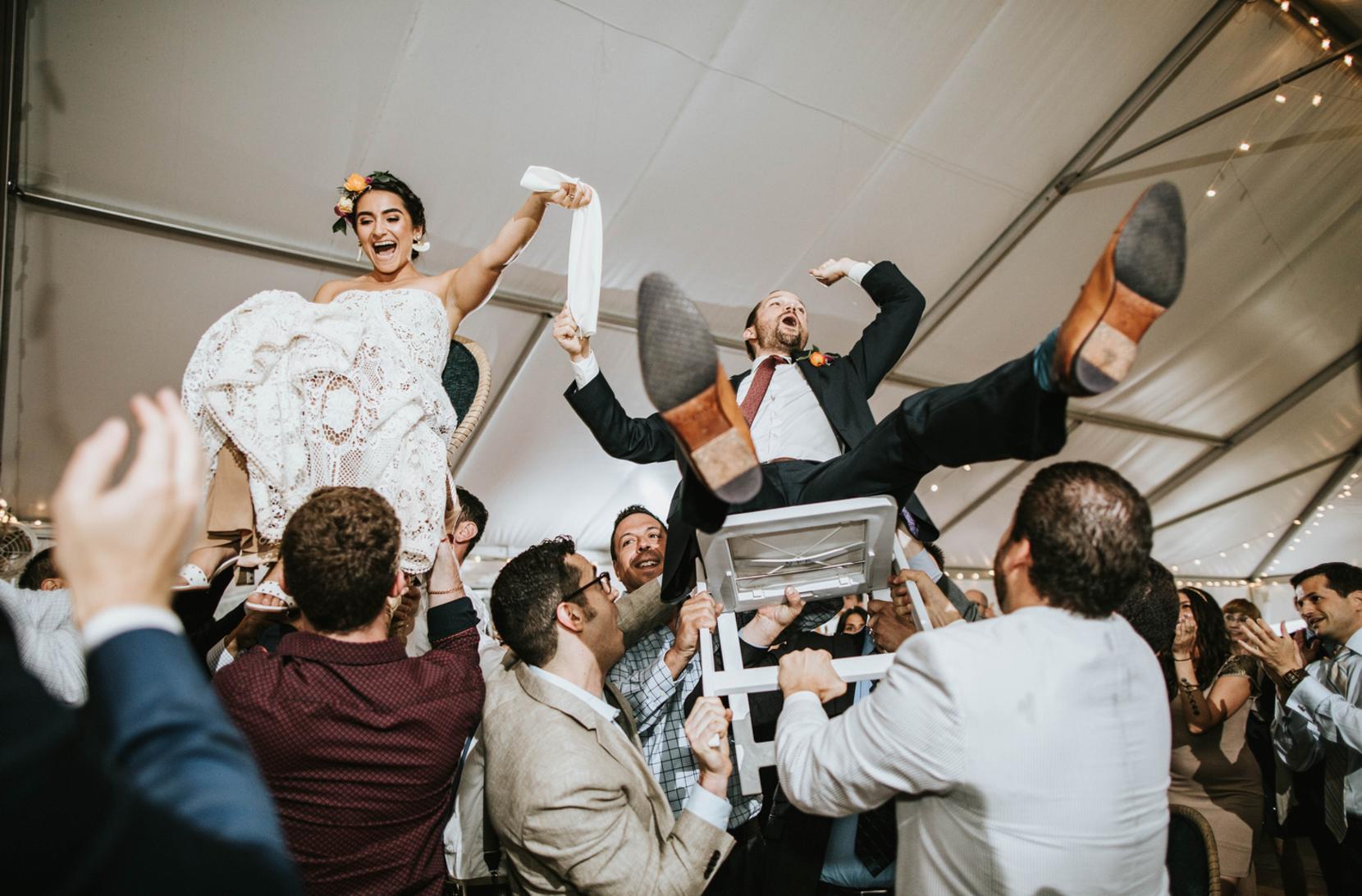 10 WEEKS BEFORE YOUR WEDDING
◻️ Plan out all of the ceremony extras you may need, such as aisle runners, reserved signs, etc. Make sure to rent or buy whatever it is that you may need.
◻️ Schedule any dress fittings that you need.
◻️ Research your local marriage license, civil union, and domestic partnership rules.
4 WEEKS BEFORE YOUR WEDDING
◻️ Put together your seating chart.
◻️ Confirm EVERYTHING.
ON YOUR WEDDING DAY
◻️ Get married and enjoy the big day – you did it!