Peace Valley Park
If you've always wanted to learn to sail, 356-acre Lake Galena in Peace Valley Park is the ideal place! The lake is calm and you're never far from land.
Visitors can also bike along the blacktop trail, take in the natural beauty to spy one of 250 bird species, enjoy the meadows bursting with wildlife and wildflowers and veer in and out of the woods along the 14 miles of nature trails in the 1,500-acre park. Stop for a picnic, to play on the playground or for some boating and fishing fun. The solar-heated nature center offers a gift shop and group tours.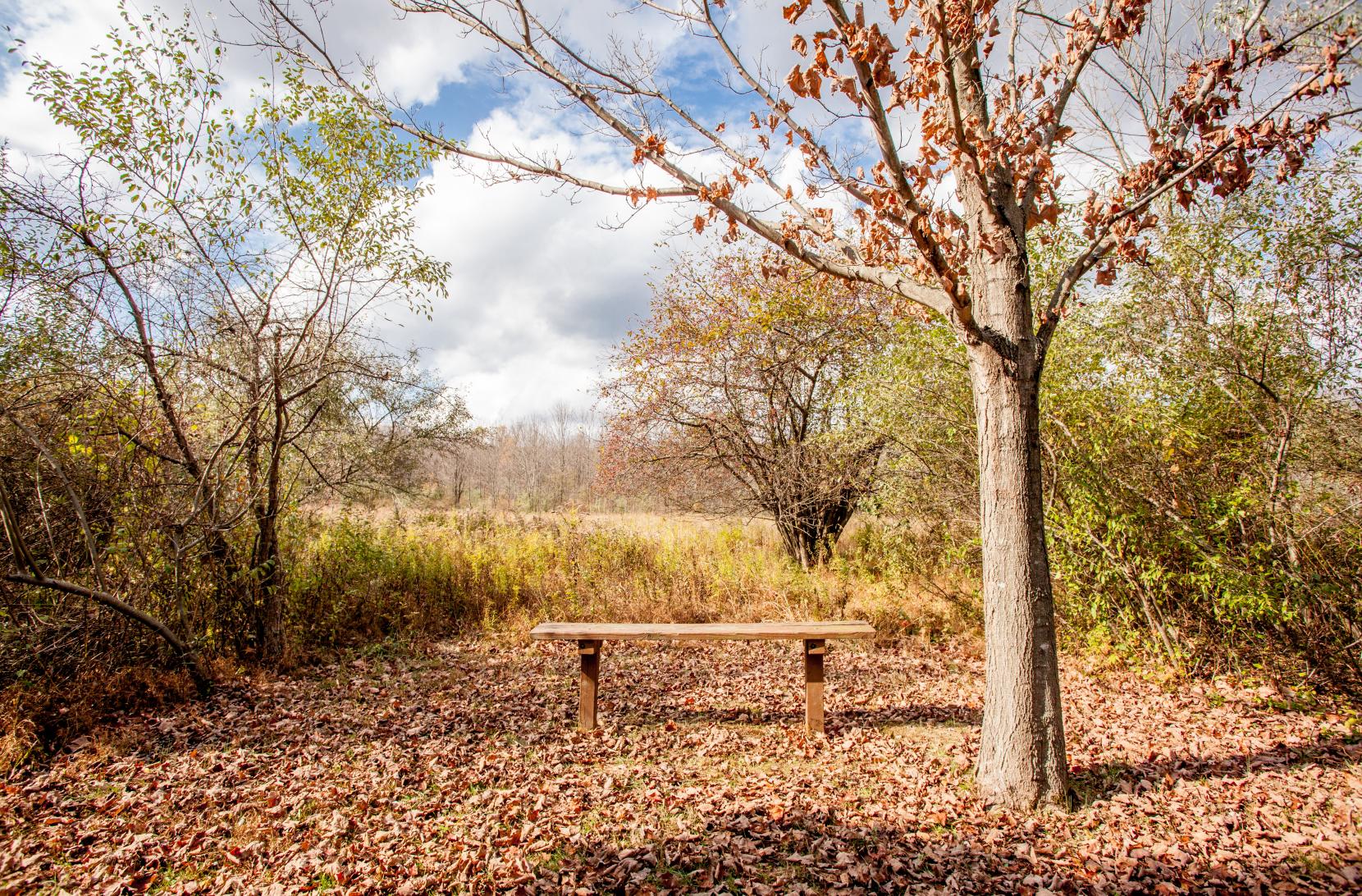 Peace Valley Park Bench Natalie Wi Allure West Studios
If peace and quiet is what you seek, look no further than nearby Peace Valley Lavender Farm and Peace Valley Winery. Within a few miles from each other, not only are peace and tranquility part of their businesses, they're in their names too!
Calling all lavender-lovers, across from Peace Valley Park and Lake Galena is the breathtaking lavender farm. Fields full of lavender plants come to life in June and July, creating a soothing smell and purple paradise! Pick your own and take home some other goodies like perfume, dish soap, pillow spray and more from their on-site gift shop, open year-round.
Overlooking the lake and park, Peace Valley Winery produces more than 13 different wines, as well as numerous seasonal wines. The vineyard is also a pick-your-own farm offering strawberries, blackberries, apples, grapes, melons, sweet corn and other fruits and veggies when in season. So, stop by the tasting room!