Partnership 101
Visit Bucks County (VBC) is the official tourism promotion agency for the County of Bucks and funded by the occupancy tax paid by overnight visitors to Bucks County. VBC works with its partners to generate economic impact and hospitality employment growth by driving travel and related business to experience Bucks County and all it has to offer.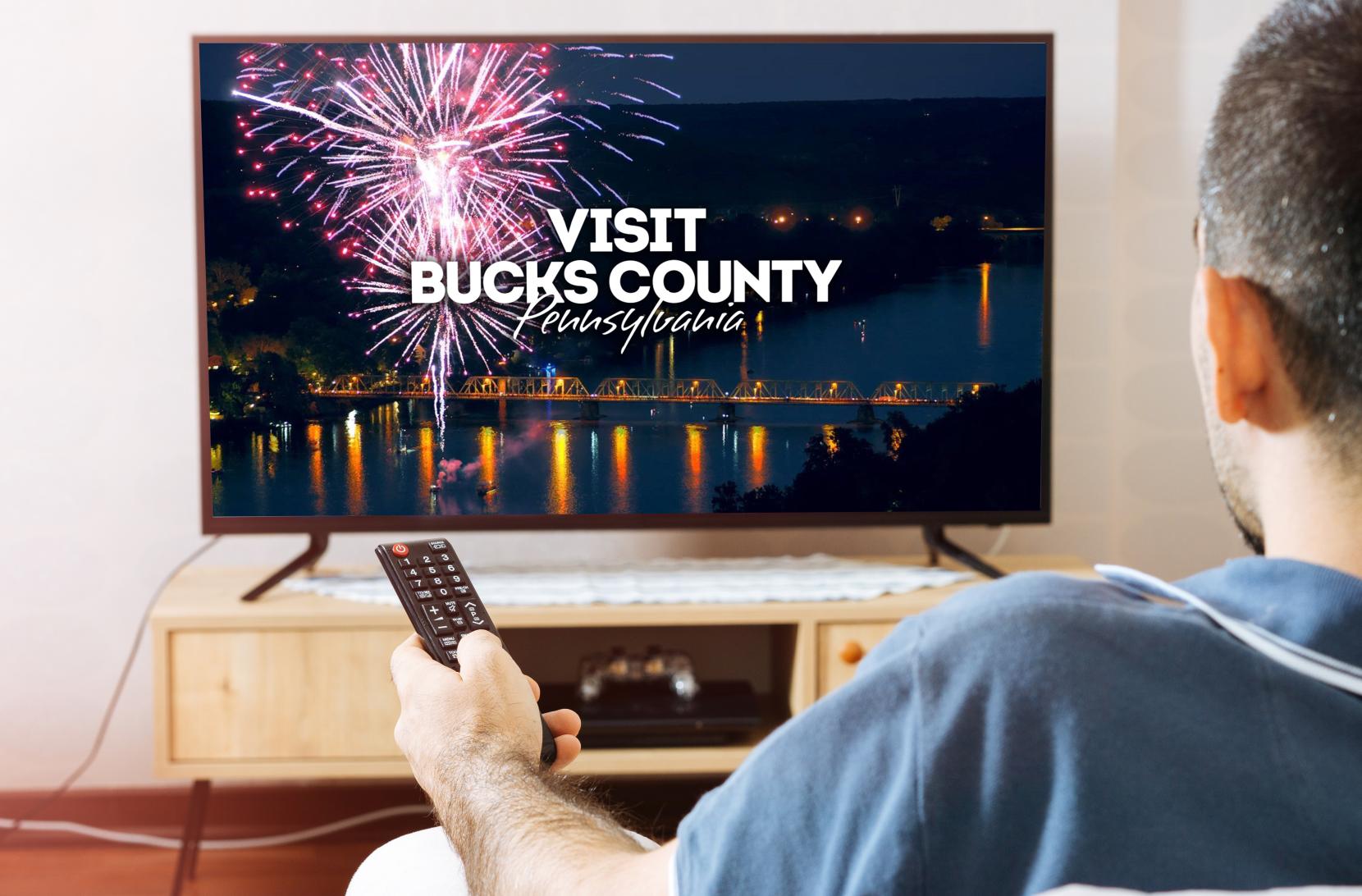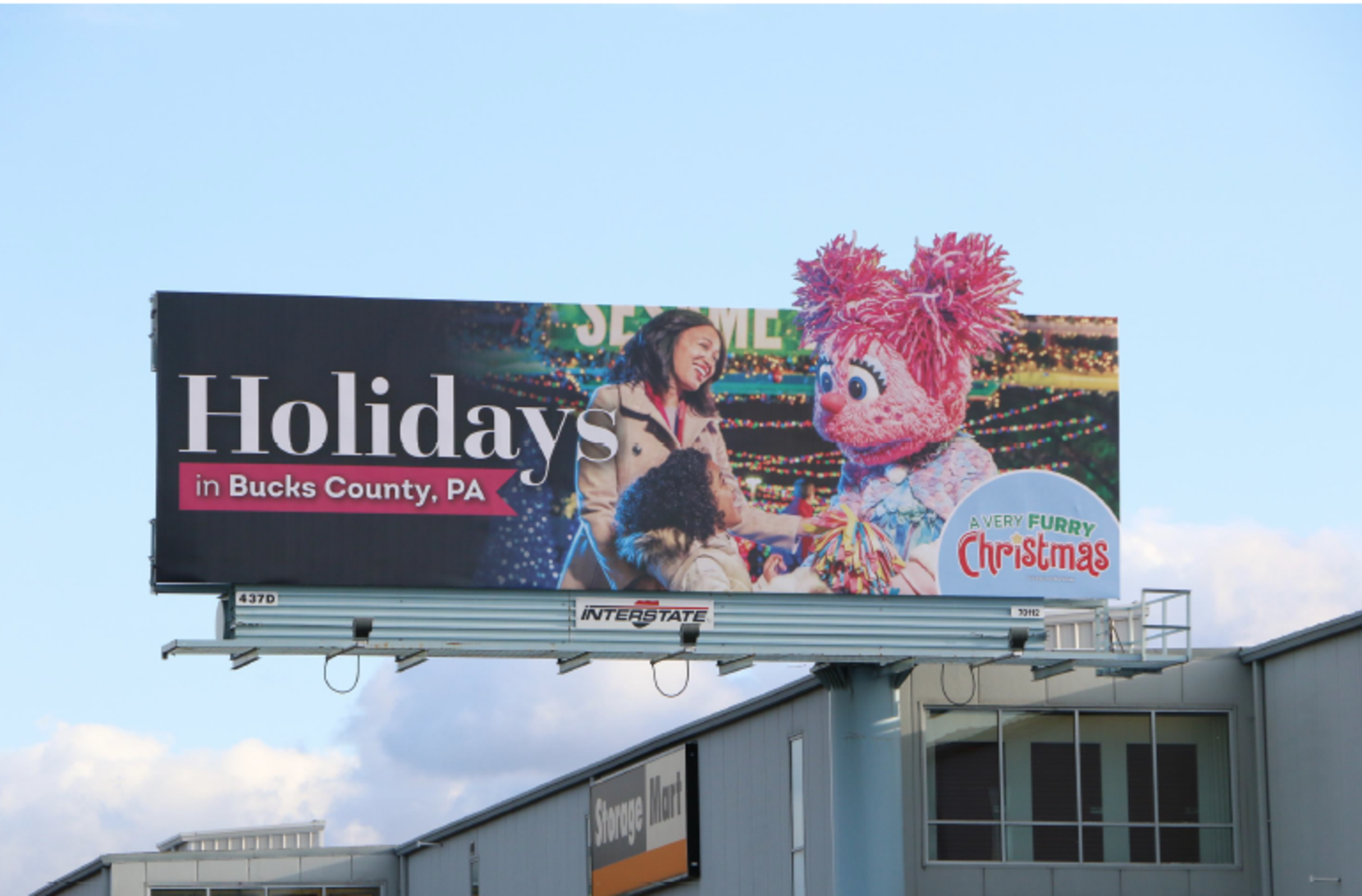 Visit Bucks County billboard
WE WILL PROMOTE YOUR BUSINESS
WHY?
Visit Bucks County markets to tourists, locals, meeting planners, wedding planners, wedding couples, sports organizers and group tour operators. 
WHERE?
On VisitBucksCounty.com. For upgraded listing options, email Listings@VisitBucksCounty.com
On television, billboards, transit, print and digital ads
Visit Bucks County e-newsletters
At tradeshows, festivals & events
Across social media (Facebook, Instagram, TikTok, YouTube)
In the destination guide. Partners can request a quantity of destination guides by contacting Visit Bucks County.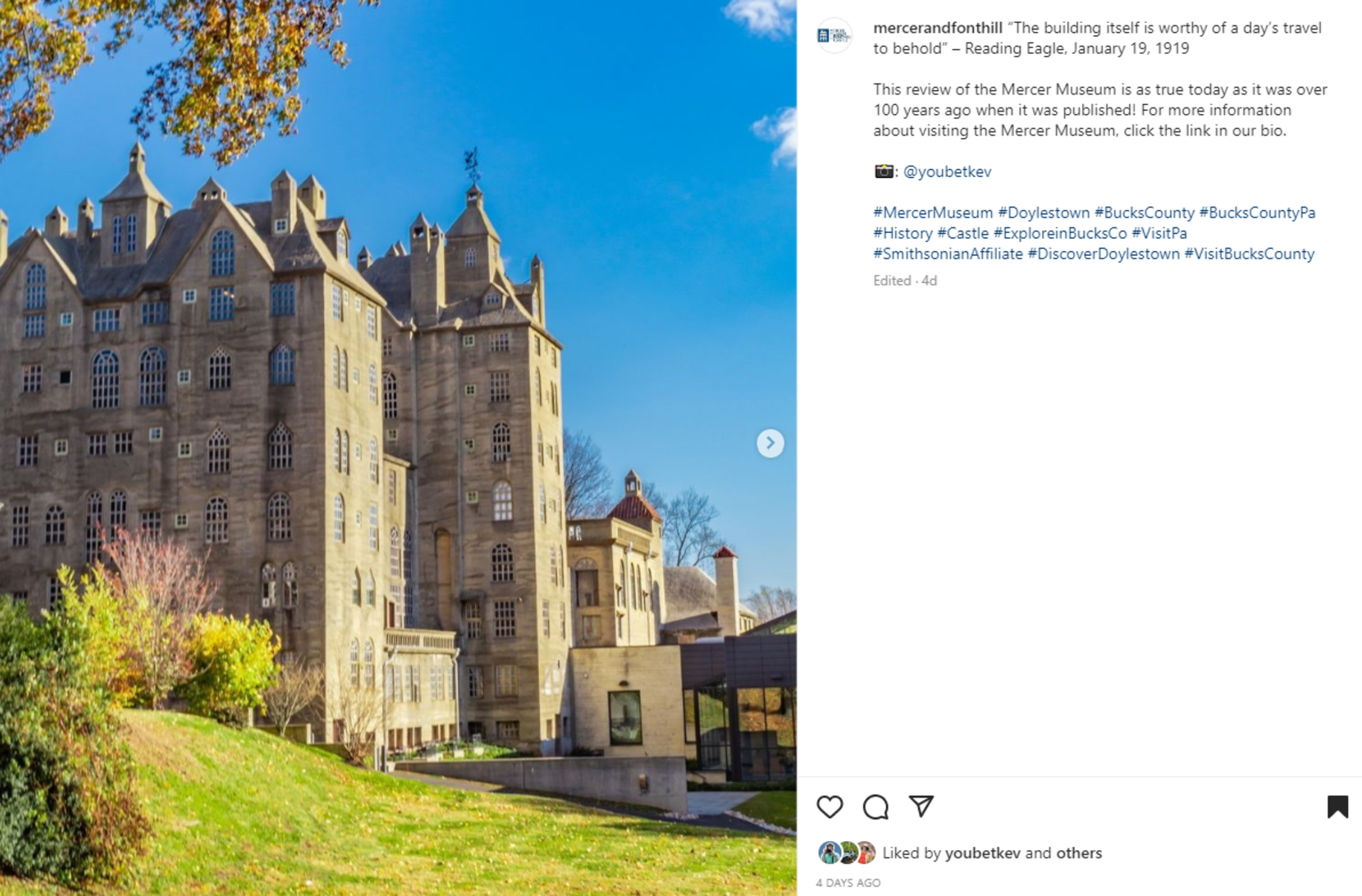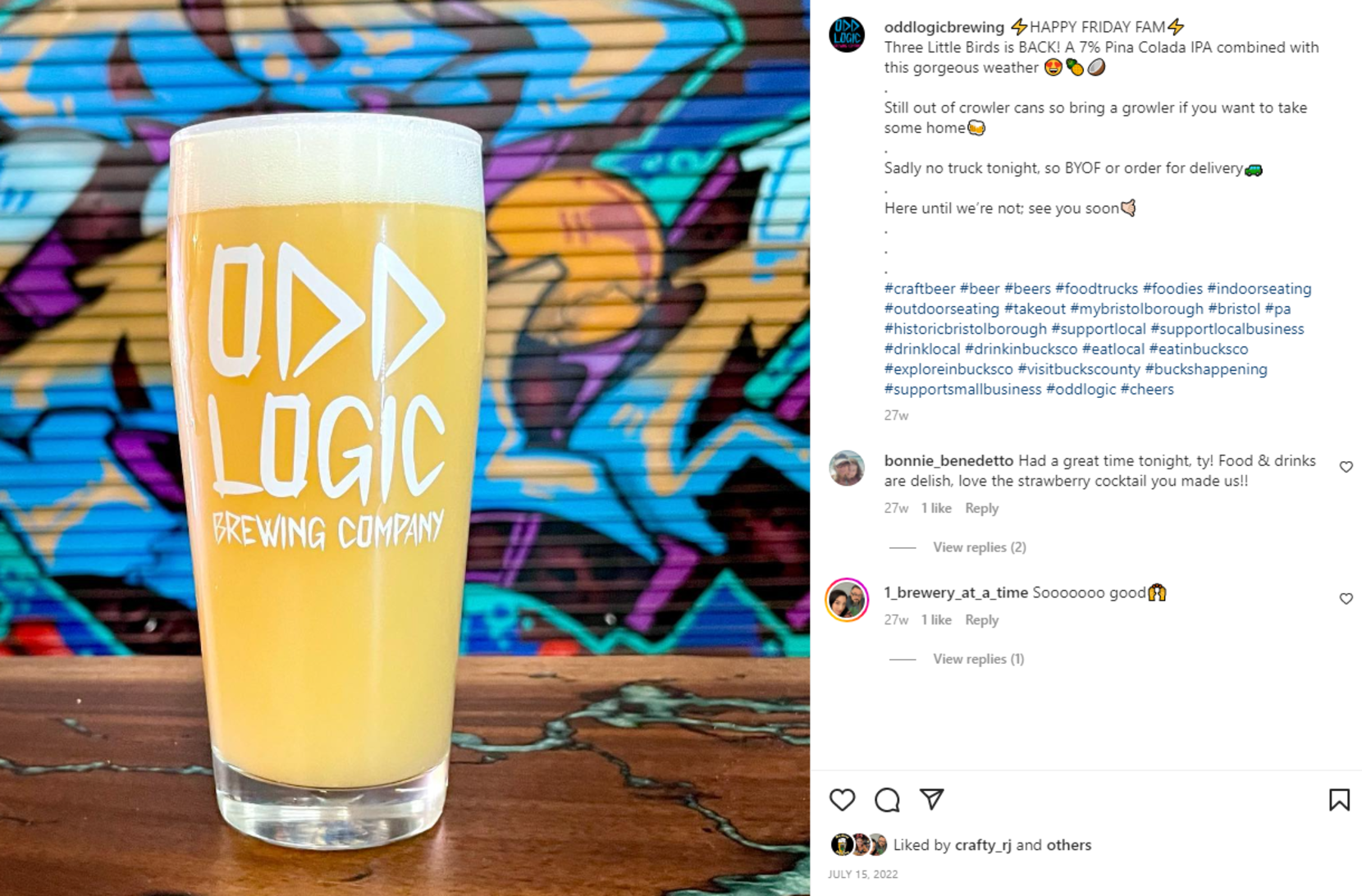 GET OUR ATTENTION
Get your business included in Visit Bucks County marketing promotions and collateral by:
Adding your events and special offers here. 
Following us on social media and using the hashtags #EatInBucksCo #DrinkInBucksCo #ExploreInBucksCo #StayinBucksCo #MeetInBucksCo #WedInBucksCo so we see your updates and photos
Adding a bookable package here
Updating your listing, photos, contact information and sending press releases to Listings@VisitBucksCounty.com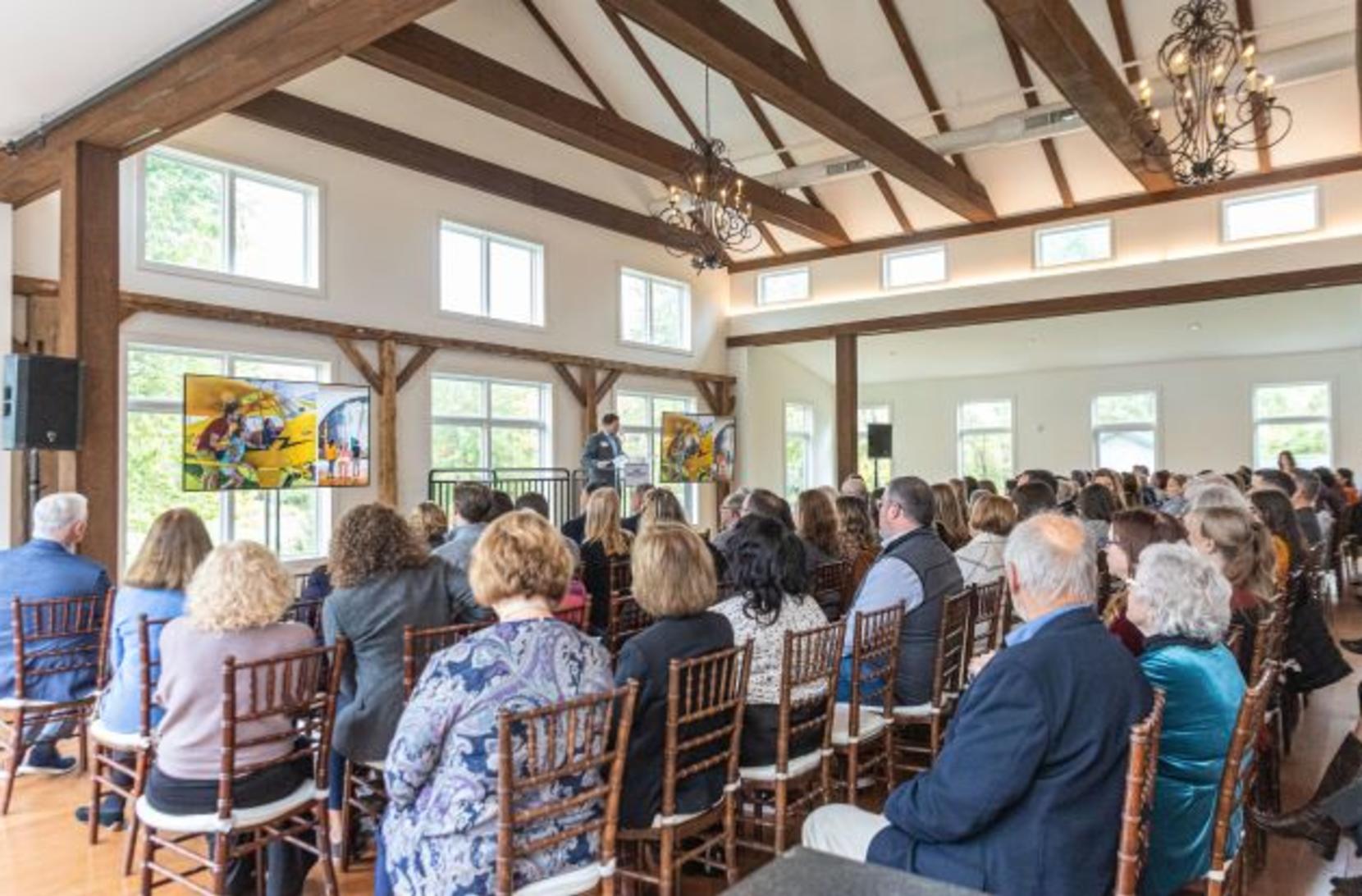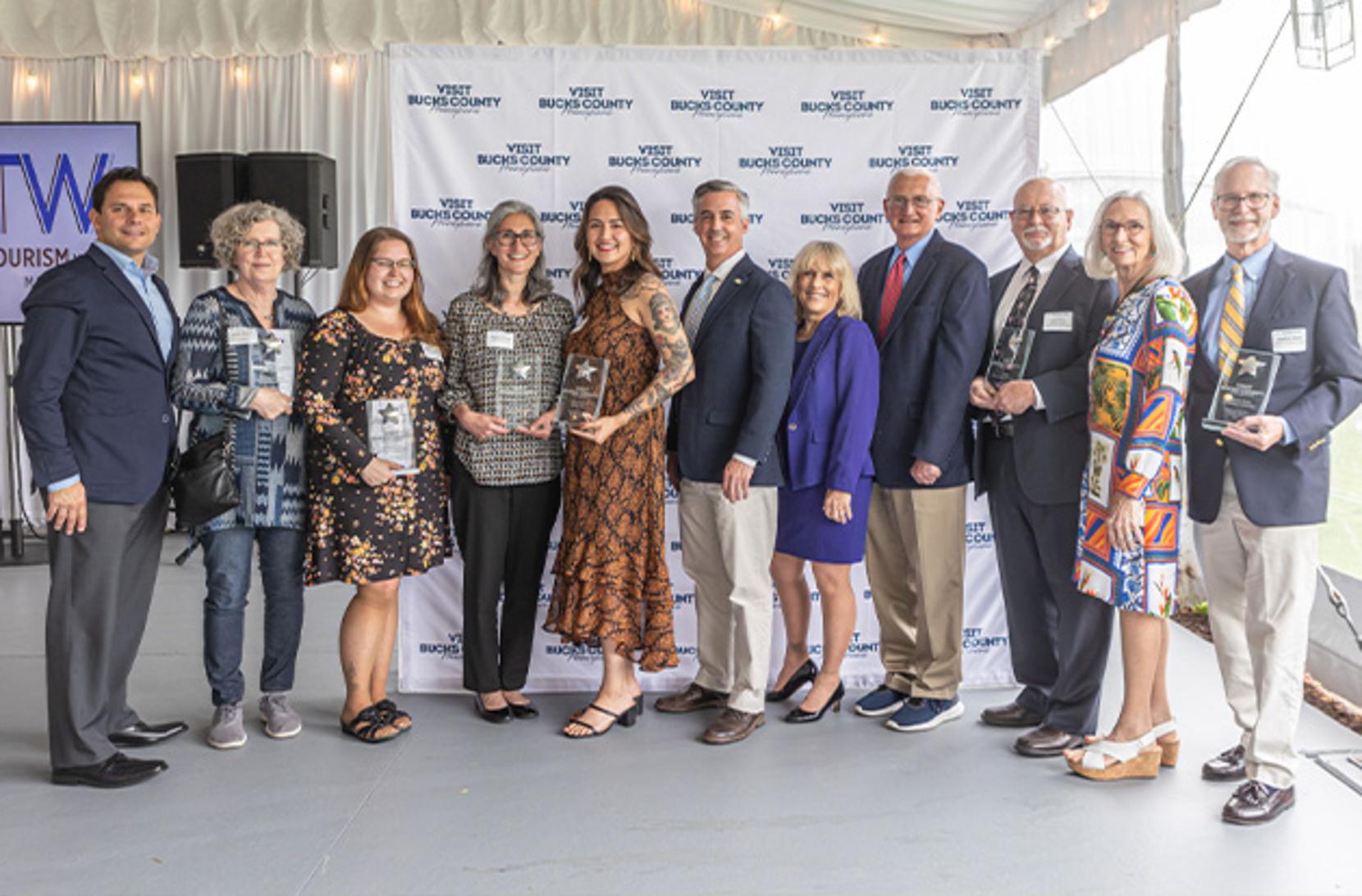 HANG OUT WITH US
Visit Bucks County hosts a variety of networking and educational programs throughout the year both in-person and virtual. 
TO DO
Sign up to receive our emails to get invited.
Come to an event and sip Bucks County wine or enjoy a Bucks County craft brew.
Celebrate National Travel & Tourism Week with us by nominating an industry professional for an award. 
Reach out to receive meetings, weddings, sports and group tour leads.
Be our buddy and share a booth at an upcoming tradeshow.
Showcase your location by hosting an event.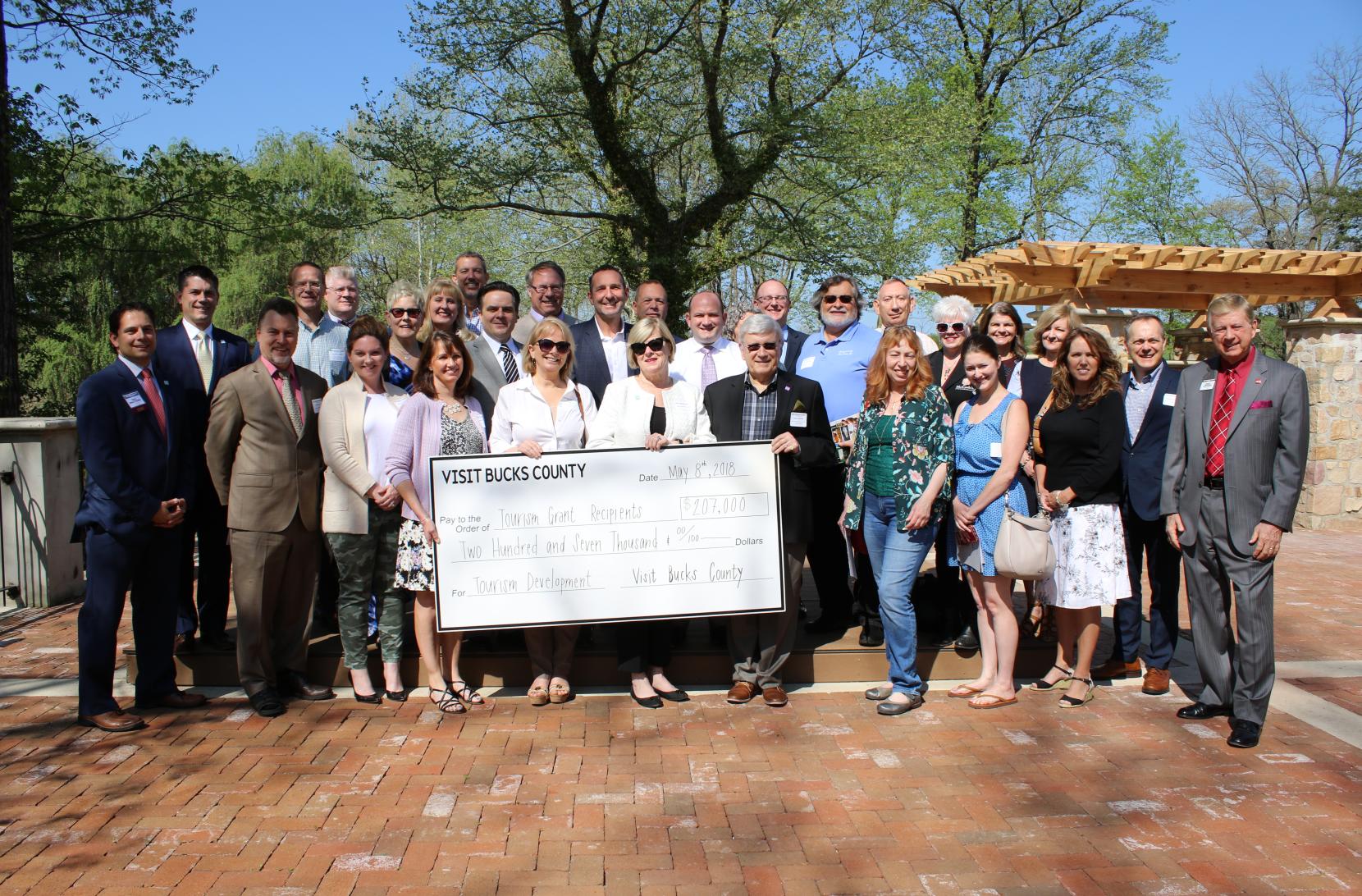 Spring 2018 grant recipients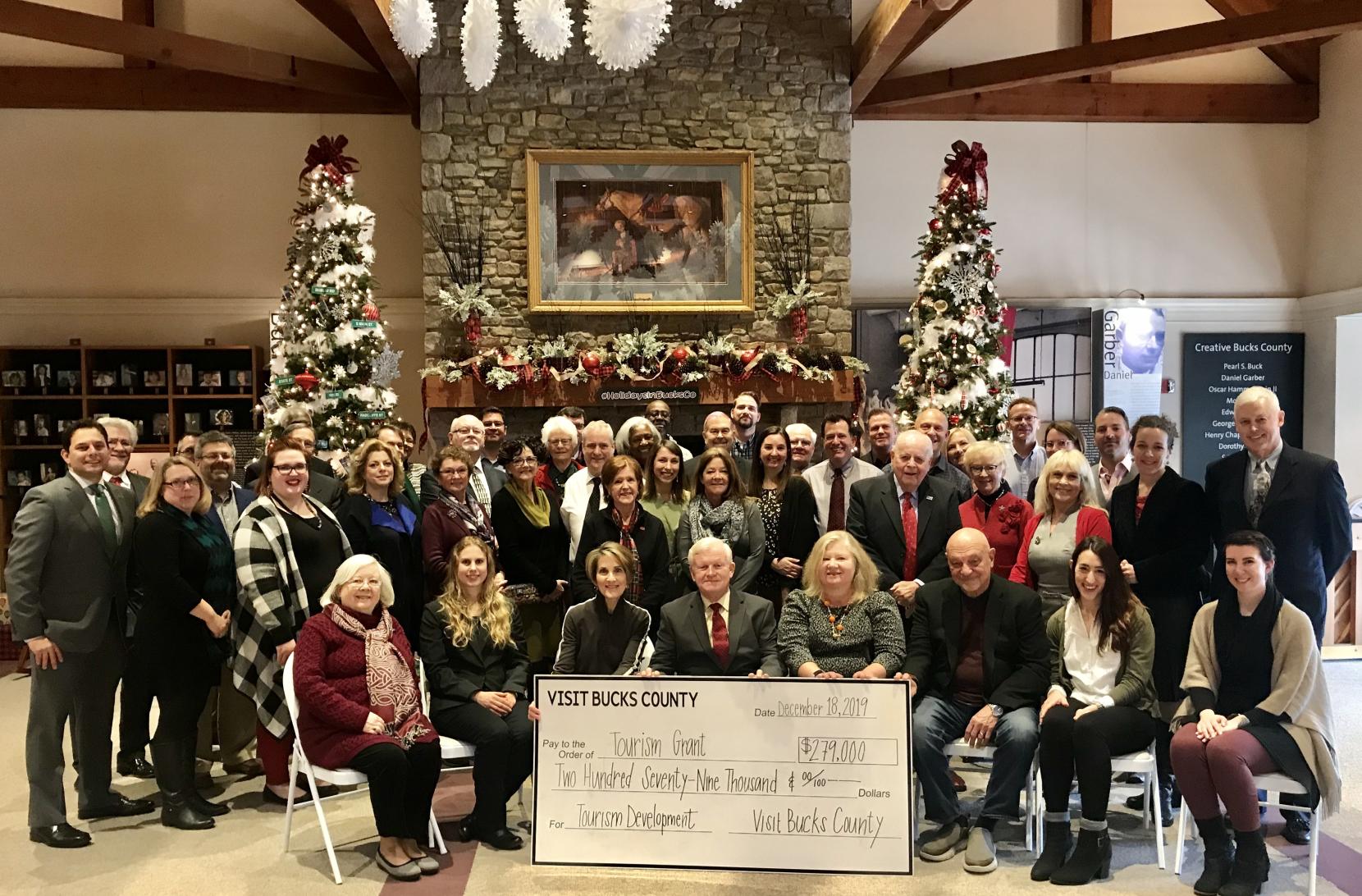 Fall 2019 Grant Recipients
ASK US FOR SUPPORT
GRANT PROGRAM
Bucks County organizations looking to drive more tourism to their businesses can apply for grant funding on an annual basis. 
TO DO
Read about the program, timeline and deadlines at VisitBucksCounty.com/Grants.
Meet with us to discuss your marketing, expansion, exhibit or event idea.
Submit a grant application
LET'S TALK
There are many ways that Visit Bucks County can support local tourism partners. Reach out to us with your challenges or news ideas! 
TO DO
Have a cool expansion, festival or event idea? TALK TO US!
Want to get additional exposure on VisitBucksCounty.com? REACH OUT!
Wondering how to be featured in our video projects? GIVE US A HOLLER!
Need us to advocate for a tourism or hospitality-related issue? TOUCH BASE!
QUESTIONS?