Rustic Farm Wedding Venues
Bucks County's picturesque country side is a perfect place for those who are looking for a farm as the place to get married. These rustic locations offer a variety of options that can meet the standards of whatever you are looking for in your wedding. The copious amounts of farmland that stretch through Bucks County offer the bride and groom to be a wedding to be remembered in the Philadelphia countryside.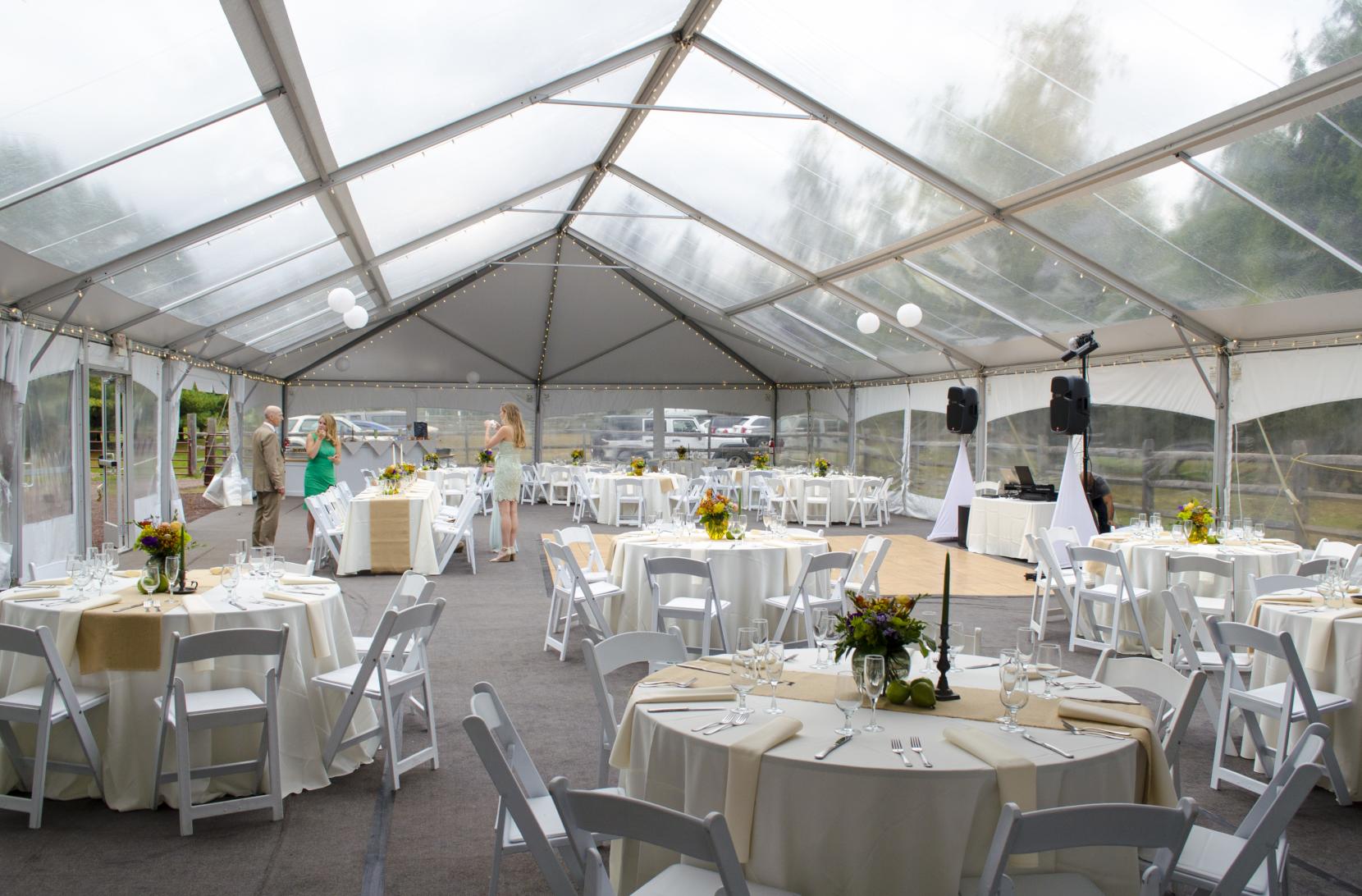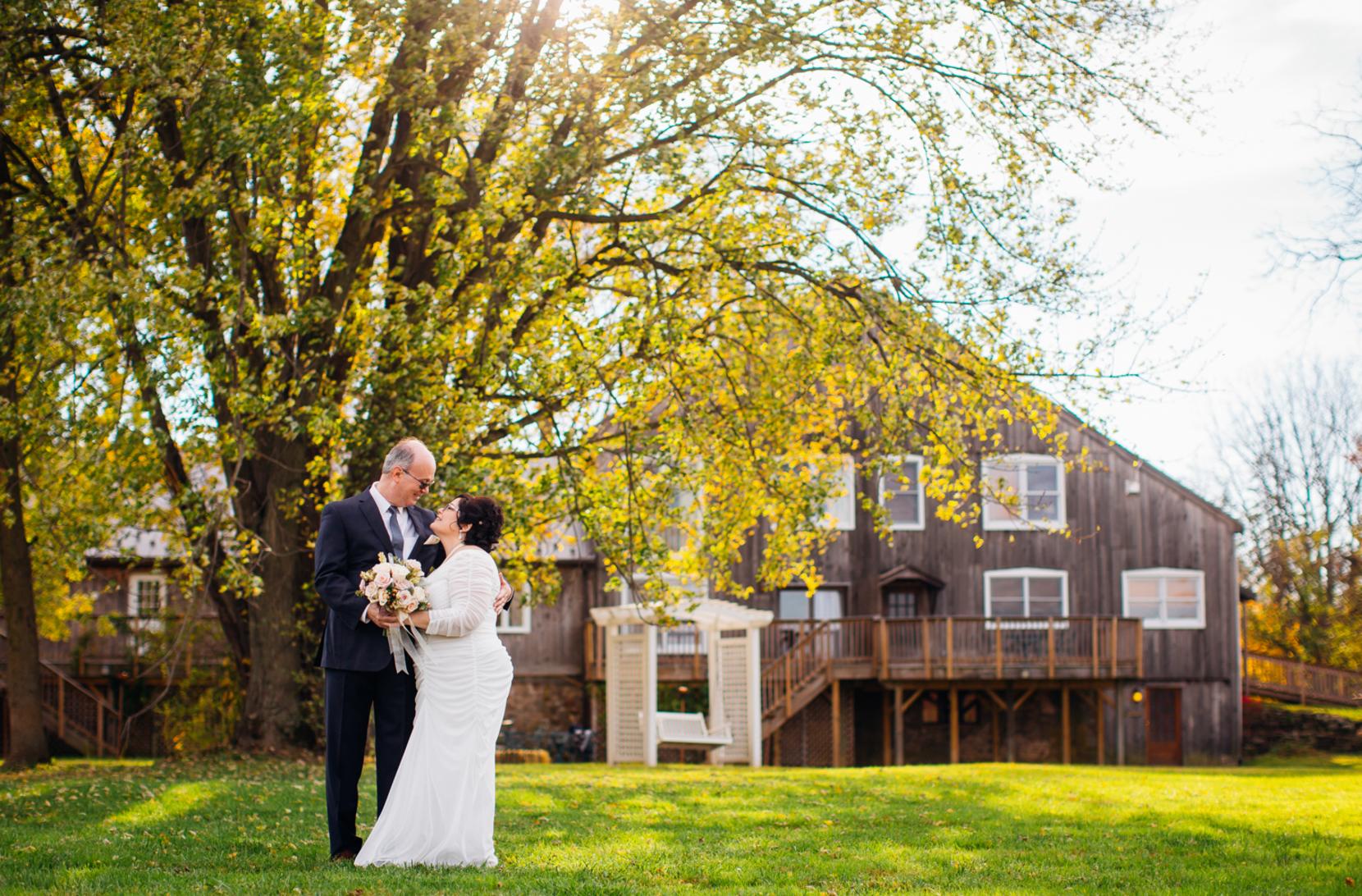 Outside wedding at Barley Sheaf
Plan your wedding at Ash Mill Farm, where you'll be in the lap of luxury from your arrival until the last guest waves goodbye. This 10-acre working sheep farm lies just outside the lively streets of New Hope and creates the perfect backdrop for your wedding. Enjoy the farm fresh air with a customized wedding under the outdooor tent or in the barn. Then relax in style afterwards in Ash Mill's on-site guest suites.
Built in 1812, originally as a dairy farm, Durham Hill Farm stands as one of Bucks County's most historic and rustic stone bank barns. The farm specializes in weddings and other special events with indoor and outdoor space, ceremony space, a carriage house and authentic 19th century rentals. Create lifelong memories with your loved ones on this elegant, local farm.
Spend your special day with loved ones in this rustic and romantic atmosphere! During the day, say "I do" surrounded by greenery and cobble-stone buildings. At night, dance under the twinkling lights inside the barn as the stars peek through the windows. This photogenic venue is perfect for all seasons, whether it be the heat of summer or cold of winter, your backdrop is bound to be beautiful year-round.
Offering service to happy couples for over twenty years, the HollyHedge Inn is the perfect setting for your rustic Bucks County wedding. This group is very personable and will allow you and your family to celebrate without a worry while you enjoy those picturesque views and inns that Bucks County truly has to offer. This quaint, Bucks County Inn is the perfect place to become newlyweds in simple and beautiful fashion!
This private french-style Chateau is an absolutely perfect place for you and your loved one to tie the knot in Bucks County. Offering that perfect old style rustic look for your wedding, Hotel Du Village is nestled in Bucks County's countryside and offers twelve acres of land for you to host your dream wedding and seem like royalty while doing it.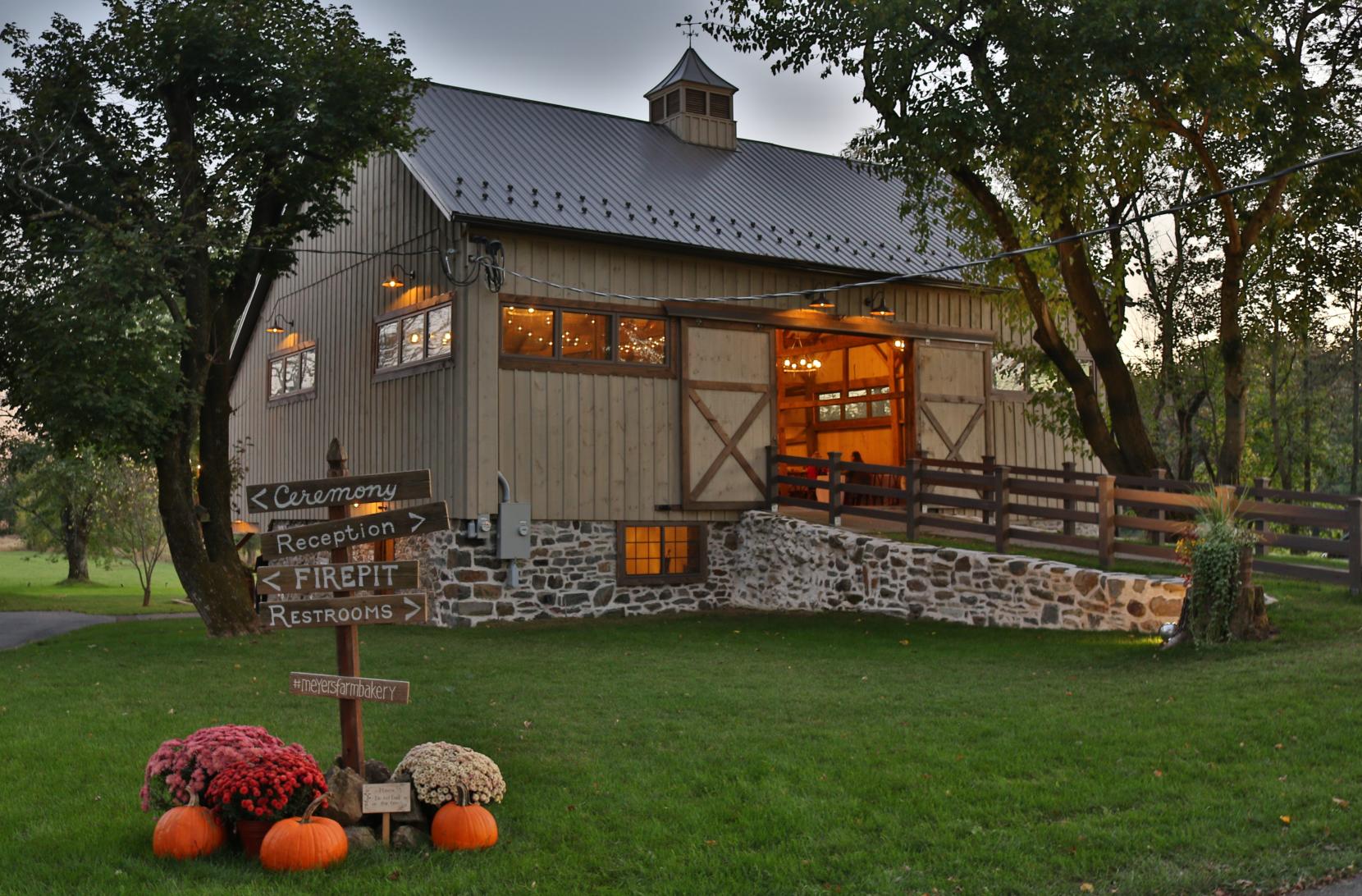 Night at The Farm Bakery & Events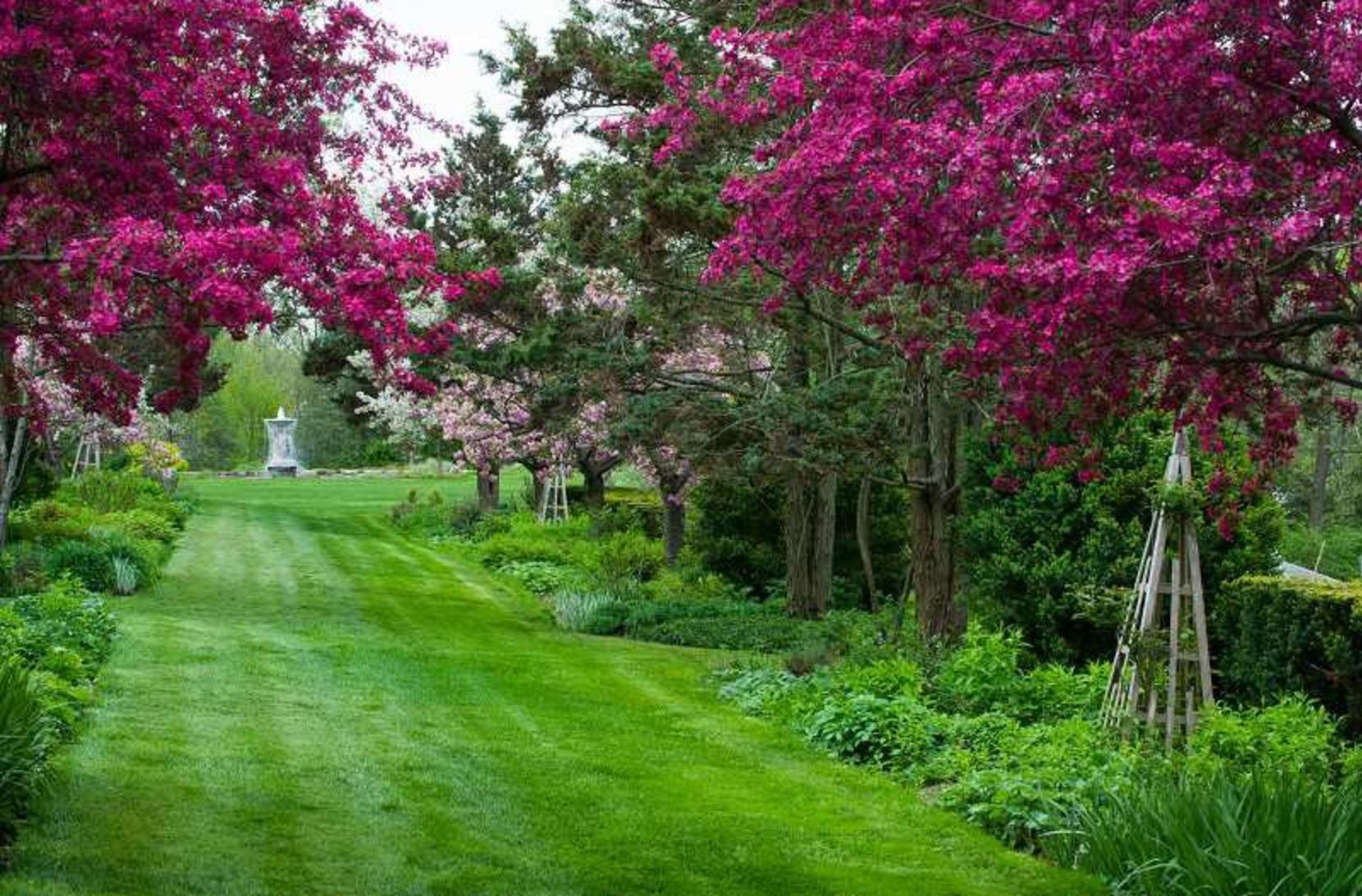 Make your dreams come true at this elegant venue located in the heart of Chalfont, PA. Transformed into a beautiful venue from an 18th century farm house, this space kept its vintage charm with exposed wood beans and an added romantic outdoor garden. The site also provides you with in-house bridal consultants, event planners, and coordinators.
Bring your Pinterest board to life in Rafters open-concept rustic event space, made with the perfect mix of industrial and rustic. With 10,000 square feet and a blank canvas, you and your partner are welcome to design and customize your evening to your heart's desire.  
Enjoy a unique wedding ceremony and reception at one of the three venues located at Rose Bank Winery that can accommodate up to 250 guests. Give your wedding a taste of rustic elegance at this scenic winery with plenty of space to dance the night away. Whether you want a traditional sit-down dinner or a casual buffet, Rose Bank can accommodate your needs.
Celebrate your new beginnings and special events at the The Farm Bakery & Events. With picturesque sweeping views and a rustic barn refurbished from the 1820's, The farm is a perfect rustic backdrop to share memories with family and friends. The barn is situated on 54-acres of land and can accommodate 160-200 guests and provides additional space for outdoor tents. Be sure to take advantage of the bakery on site that specializes in rustic dessert bars and wedding cakes using locally-sourced ingredients and organic flour from a local mill. 
Set among over 100 acres, the Inn at Barley Sheaf Farm offers the perfect combination of history and elegance for your wedding. This rustic 300-year-old Colonial estate offers numerous packages to meet every need, including a personal wedding coordinator and delicious catering options. Whether you're hosting an intimate gathering for thirty in the farm's conservatory or a large celebration for 300 in the outdoor tent, the Inn at Barley Sheaf Farm will make your wedding day unforgettable. 
In addition to the historic features throughout Tinicum Park, you can find the perfect barn to hold your special day. With a romantic wooded backdrop, this rental barn will be the perfect setting for your ceremony or reception photos. Here, you can customize your wedding with your favorite catering and decorations. Make this a one of a kind rustic wedding!  
This rustic, late eighteen-hundreds dairy farm and barn is currently being restored to its former beauty for weddings & events with plans to open in April 2021. Contact them now for their special "mid-construction" pricing!
Celebrate your love at a historical landmark located in the Bucks County countryside of Perkasie. Their gorgeous lawn offers space for outdoor ceremonies with stone archways and the backdrop of their rustic stone house, as well as receptions under their customizable pavilion and a terrace for cocktails. For an indoors setting, spend the night in their rustic red barn featuring modern amenities. 
Spend a magical weekend at the Woolverton Inn surrounded by your closest loved ones. Experience enchanting gardens, a covered porch, and a wish-bone bridge leading to their stone barn to craft the most romantic and intimate atmosphere. Then, spend the night in one of their thirteen luxurious rooms with dedicated staff on hand to assist in your memorable weekend.