NEW HOPE
Home to eclectic shopping, riverside restaurants and cultural attractions, New Hope is a scenic small town located directly adjacent to the Delaware River. There is plenty to see and do on this marvelous Main Street that is an hour and some change drive from both New York City and Philadelphia!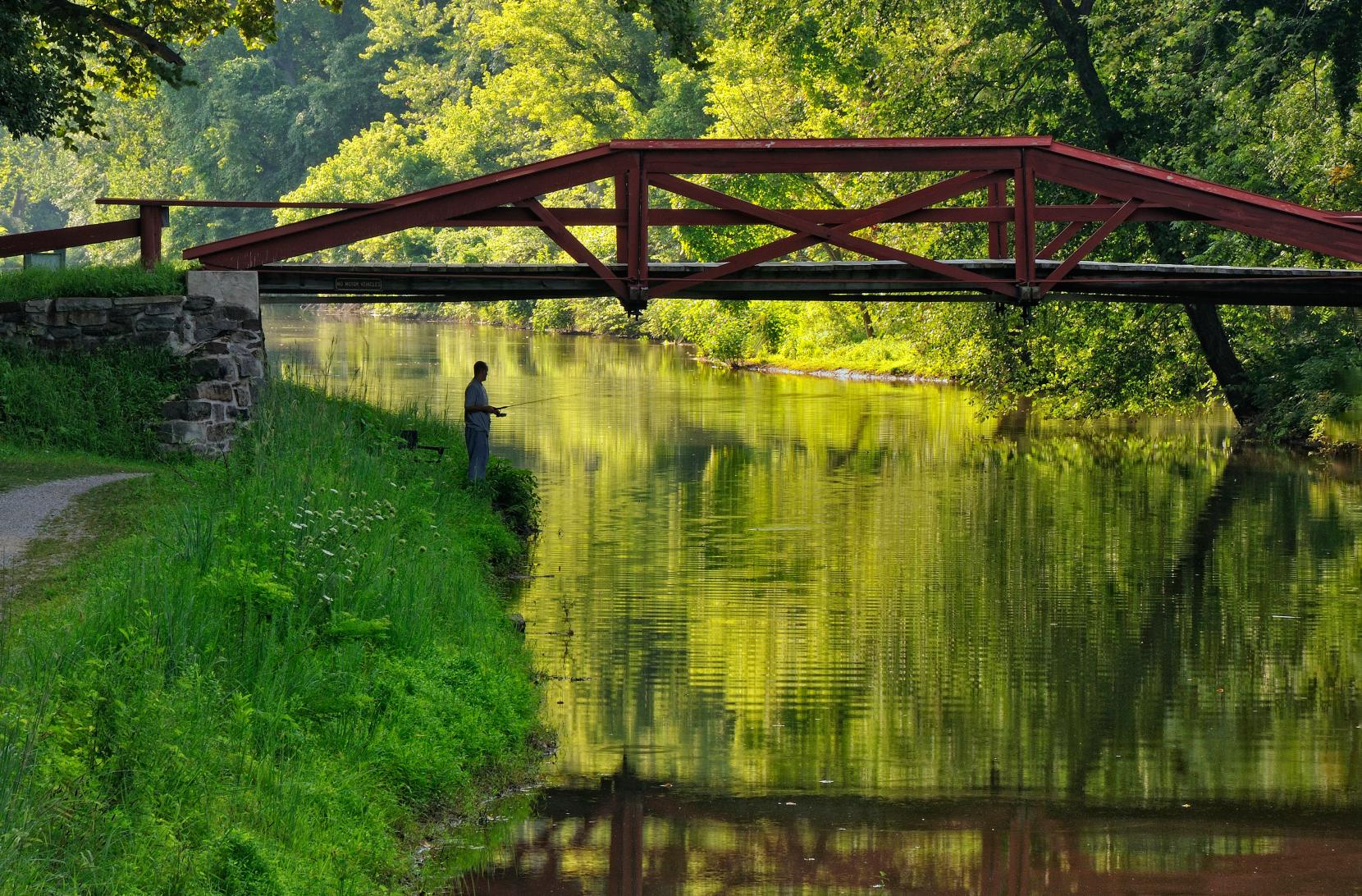 Fishing on the Delaware Canal
HISTORY
Originally known as Coryell's Ferry, New Hope houses more than 200 years of history. The canal, stretching 60 miles from Easton in the north to Bristol in the south, runs through the heart of downtown New Hope, with four of the original locks, as well as the restored Locktender's House located within the borough. Learn more about the history of New Hope through a walking tour with the New Hope Historical Society. Tour Parry Mansion, built in 1784 by one of New Hope's founders, Benjamin Parry. Walk by the Bucks County Playhouse, which was constructed in the early 20th century and has hosted celebrities such as Grace Kelly, Dick Van Dyke and so many more.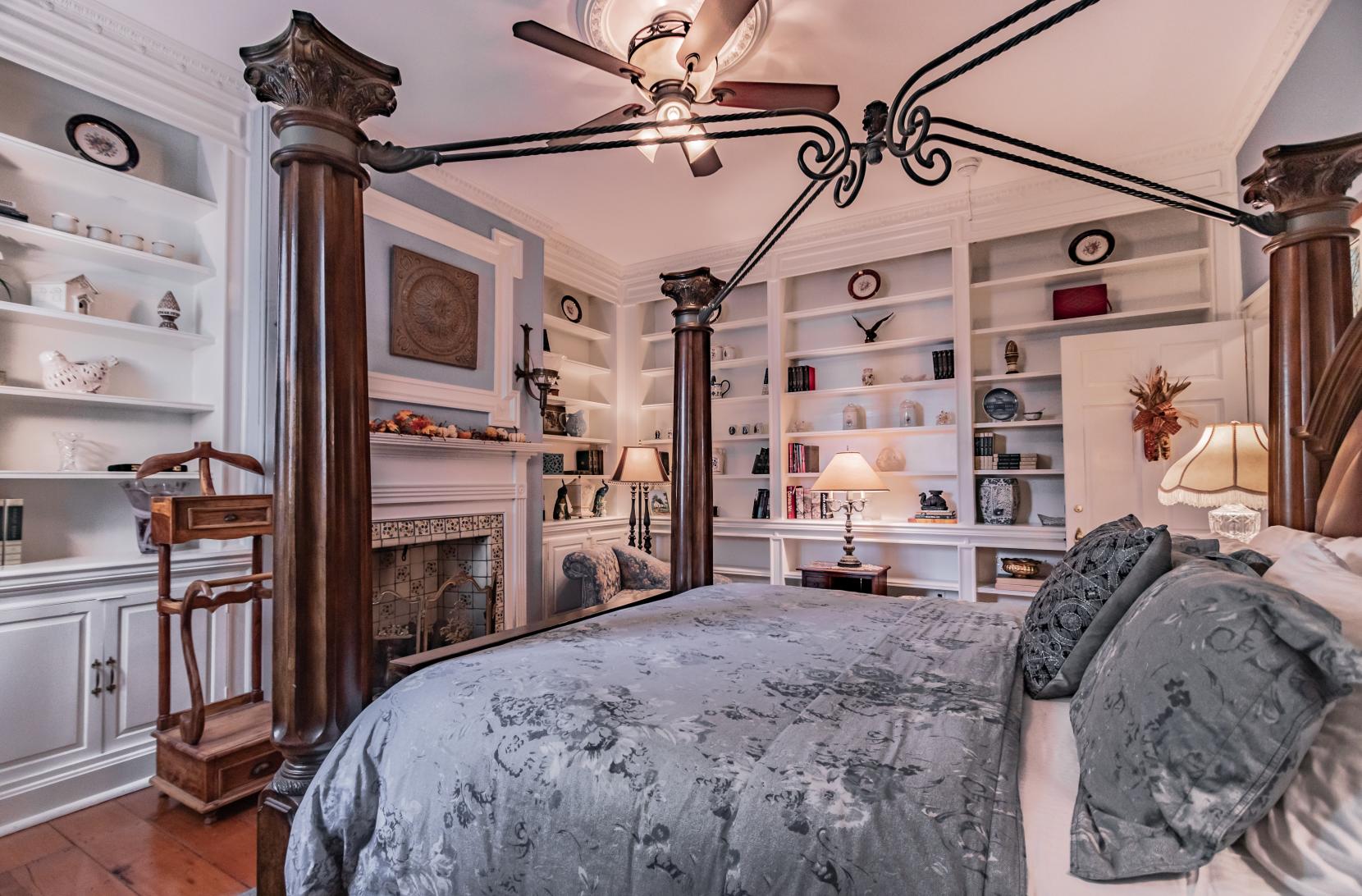 Olivia's Bridge Street Inn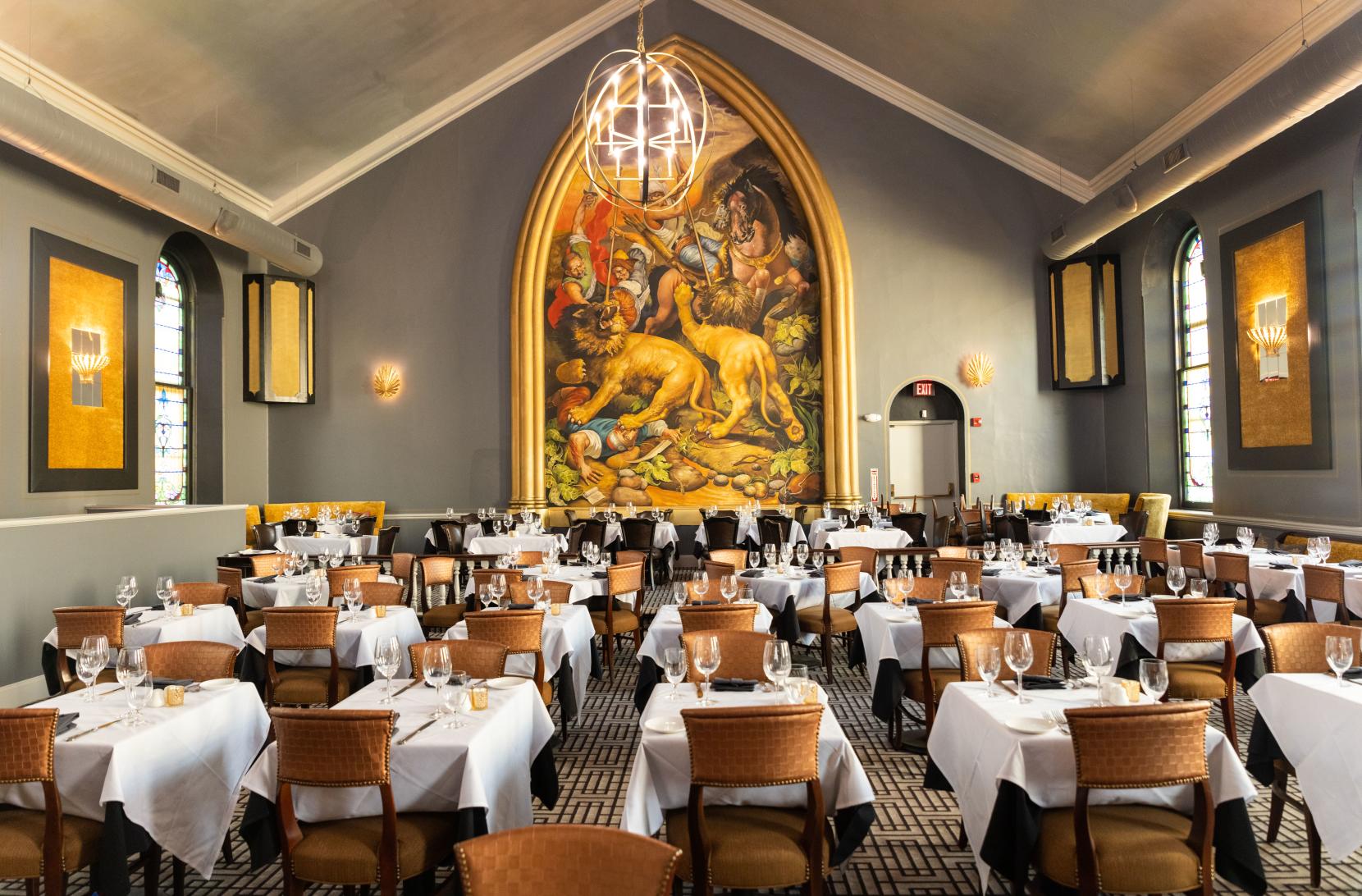 ATTRACTIONS
Take the kids on a walk on one of the trails at the Bowman's Hill Wildflower Preserve to find out about native wildflowers, meadows and creeks. Ride the rails of history along the New Hope Railroad, a 1925 steam locomotive or powerful diesel engine lead passengers on a 45-minute rides through Bucks County's picturesque countryside. Step back in a time with a walk along the towpath in Delaware Canal State Park. Take little ones to an exploratory exhibit at a museum made just for them, the Bucks County Children's Museum. Follow a lantern led walk through picturesque streets where you'll learn about a phantom hitchhiker or a historic ghost-filled inn on Ghost Tours of New Hope.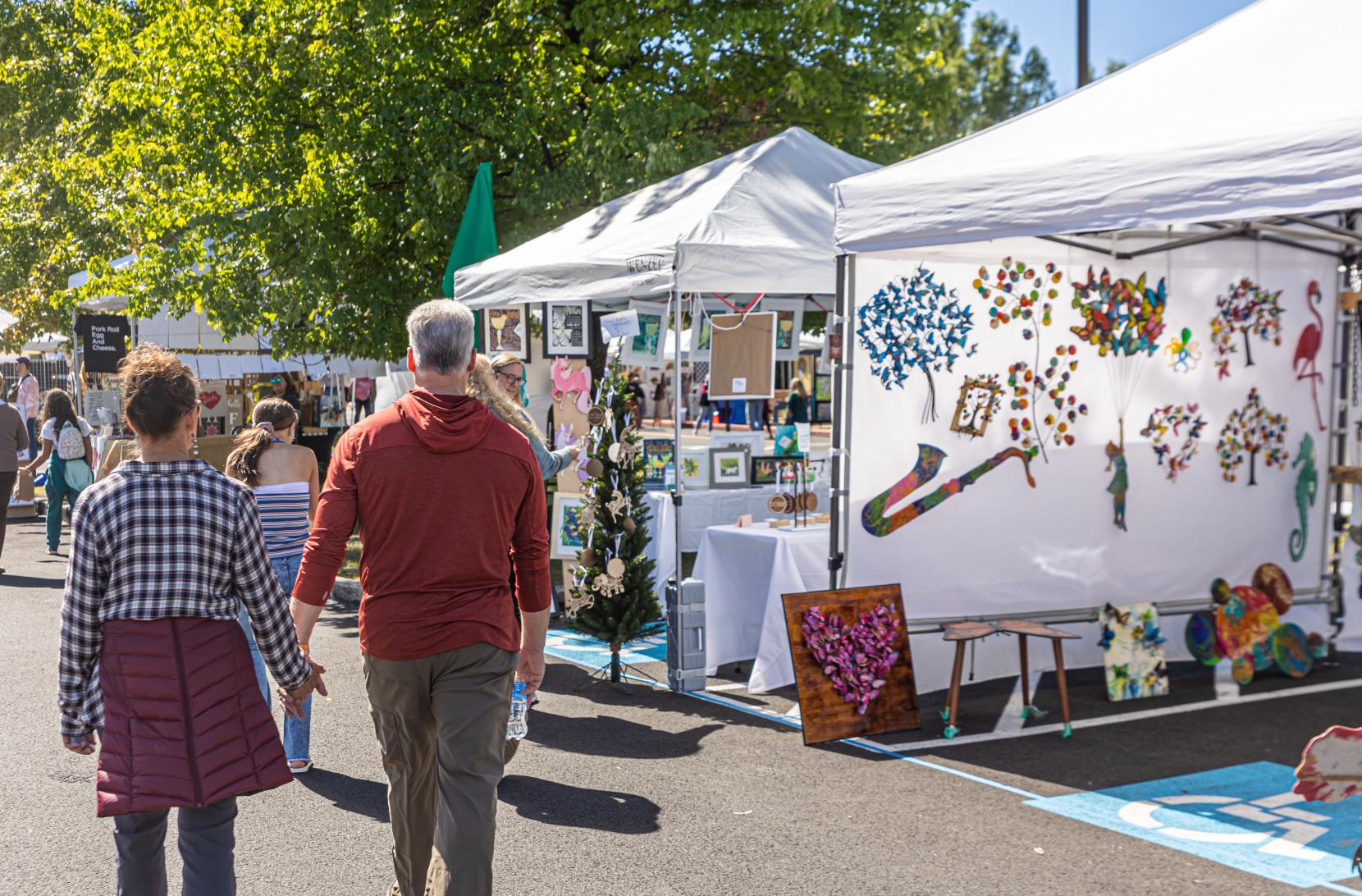 SHOPPING
Take a stroll down New Hope's Main Street and browse through the town's collection of unique shops and boutiques. Hand-crafted household items, jewelry and pottery are among the many unique gifts available at Heart of the Home. Look your best with the latest European fashions for men and women at Savioni Designer Boutique. Find so much more at all the boutique shops along the streets and during annual outdoor events, like the New Hope Arts Festival in September.
View all New Hope shopping here.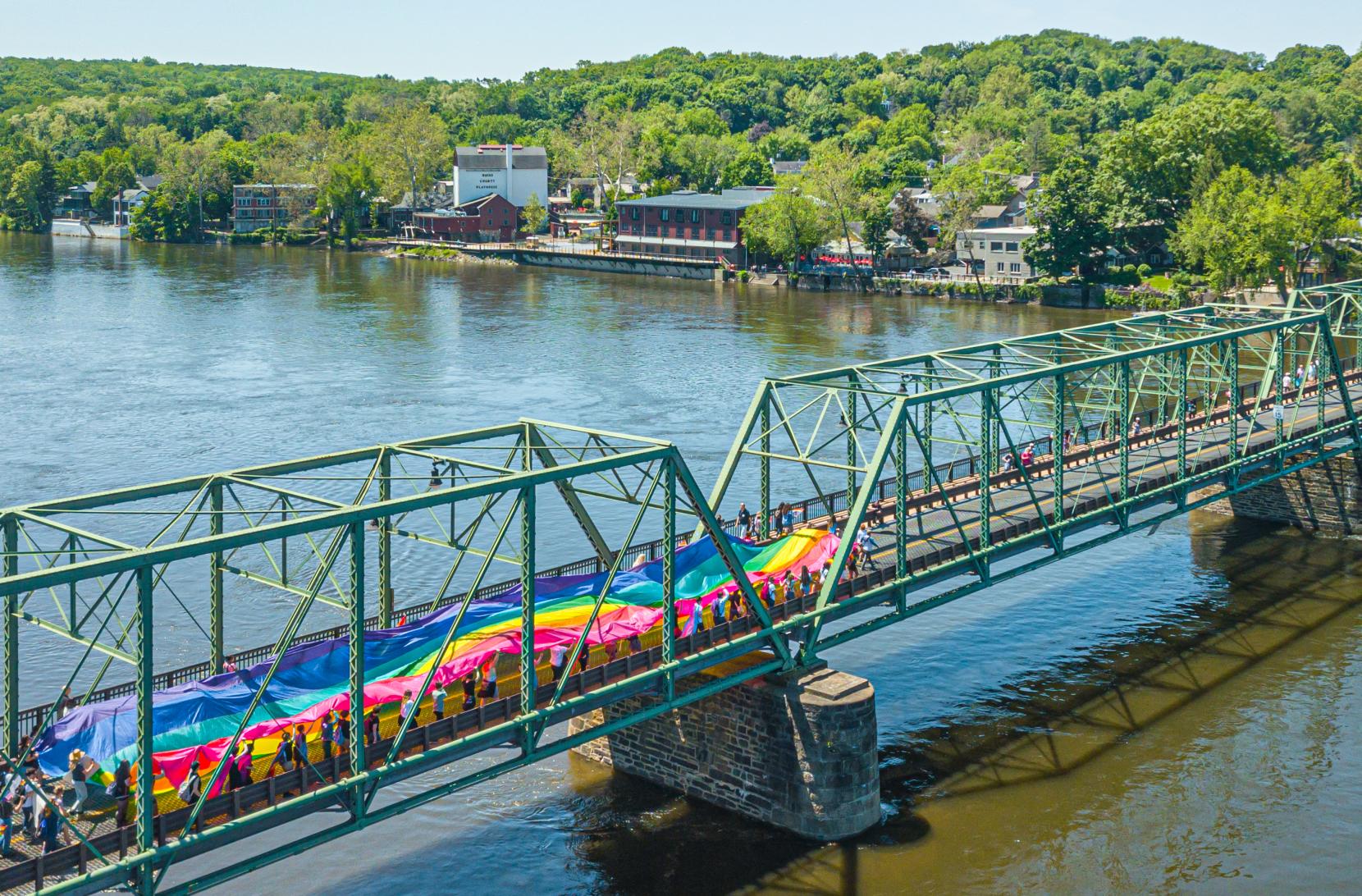 LGBTQ+
The eclectic community of New Hope is the gay-friendly centerpiece of Bucks County's breathtaking countryside. New Hope celebrates the LGBTQ+ community with the annual Pride Week and Parade, a celebration held each May throughout the downtown area. The event includes a block party, live music and entertainment, vendor fair and the area's largest parade. New Hope also is home to many LGBT-friendly businesses. The Wishing Well Guesthouse is a TAG Approved Accommodation and has been lauded by OUT Magazine.