LAHASKA & BUCKINGHAM
Lahaska and Buckingham both lie in the heart of Bucks County, and are filled with just that. Though Lahaska covers a small area, it is filled with some of the best shopping and dining around, and Buckingham is brimming with bountiful vineyards. When planning your next getaway to Bucks County, these are must-see stop!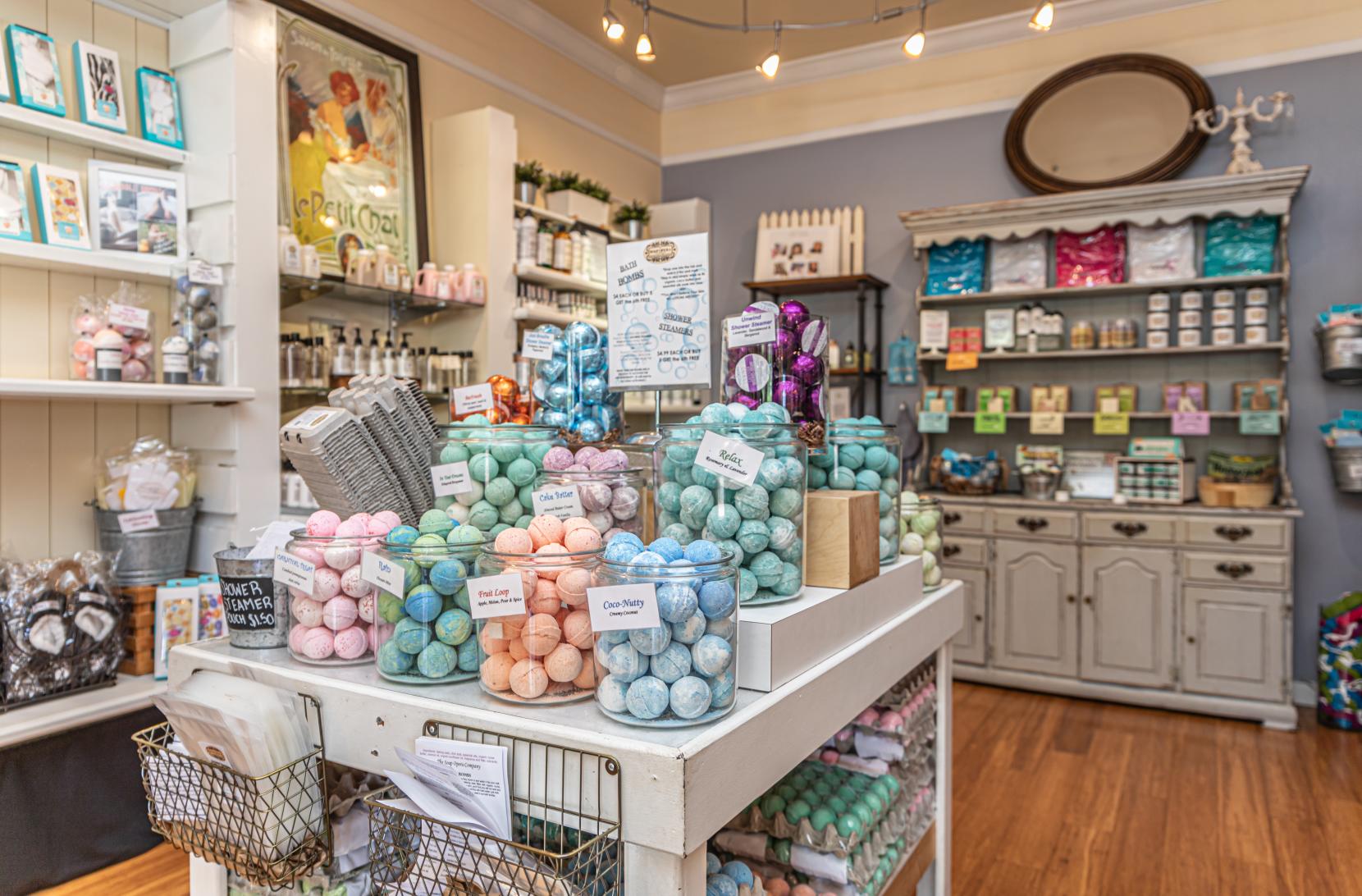 SHOPPING
Lahaska is home to Peddler's Village, an 18th century style, outdoor shopping village with more than 65 unique shops sprawled across 42 acres of beautiful gardens and brick pathways. Stop by Knobs 'N Knockers for anything from single drawer handles to outdoor home accents. Be sure to take home some tasty treats from Skip's Candy Corner and specialty honey and oils from Sticky Situations. For more than 30 upscale shops, restaurants and more all in one convenient row, be sure to stop by Buckingham Green. From a health food store to a post office, Buckingham Green has everything you need.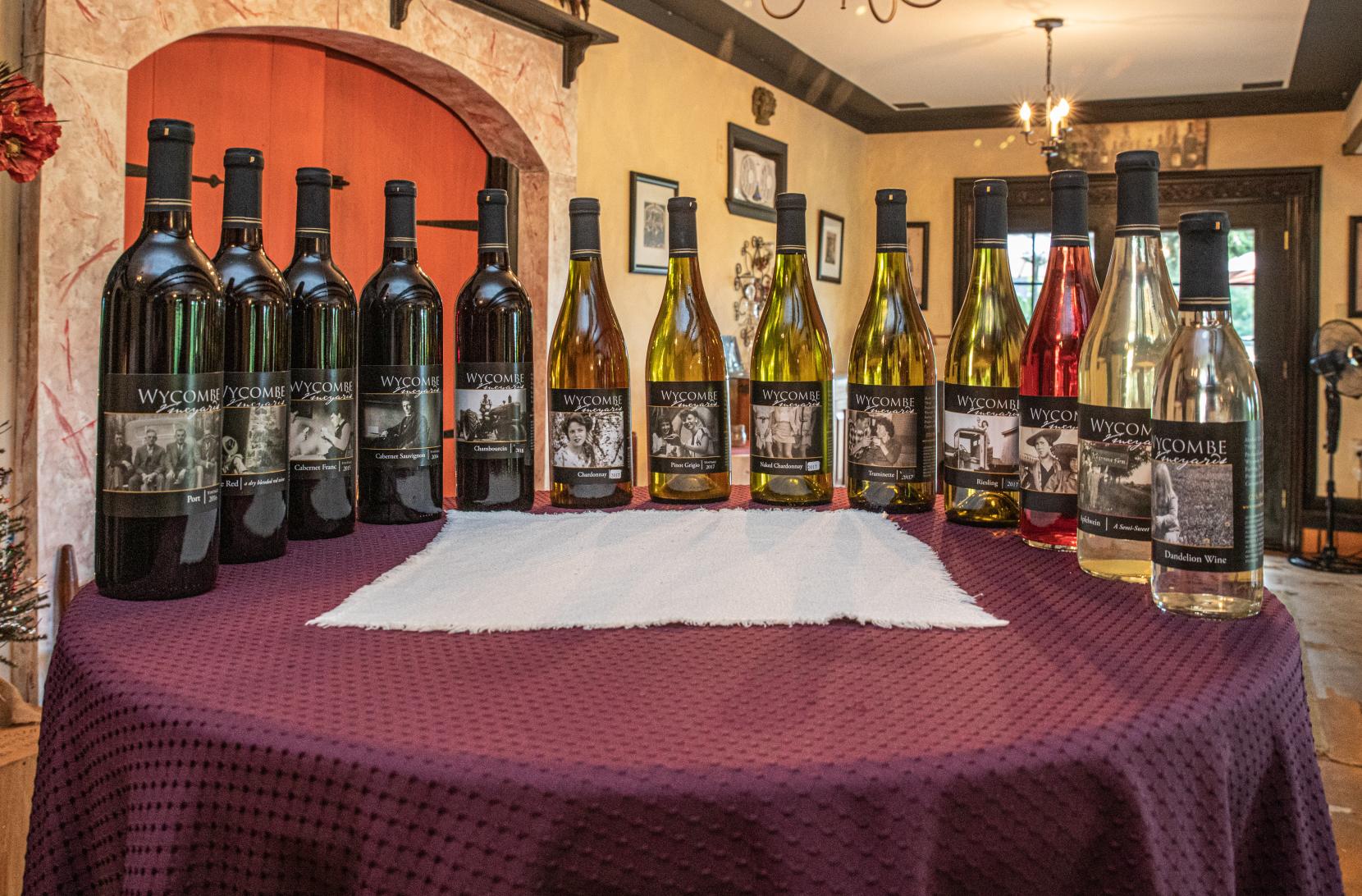 WINERIES
As one of Pennsylvania's first farm wineries, Buckingham Valley Vineyards was founded in 1966 and is one of several unique wineries in Bucks County. Stroll through the lush vineyards and choose from more than a dozen varieties of wine to sample. Family-owned Wycombe Vineyards in Furlong is a stop along the Bucks County Wine Trail and produces about 15 different red, white and sweet wines each year. Located within Peddler's Village, Chaddsford Winery offers a world-class portfolio of regional and seasonal wines. Stop into the tasting room to find your favorite selection or plan your next private wine tasting party in their new event room. Looking for something different? Boyd's Cardinal Hollow Winery offers a variety of unique selections including Jalapeno wine and Whiskey mead.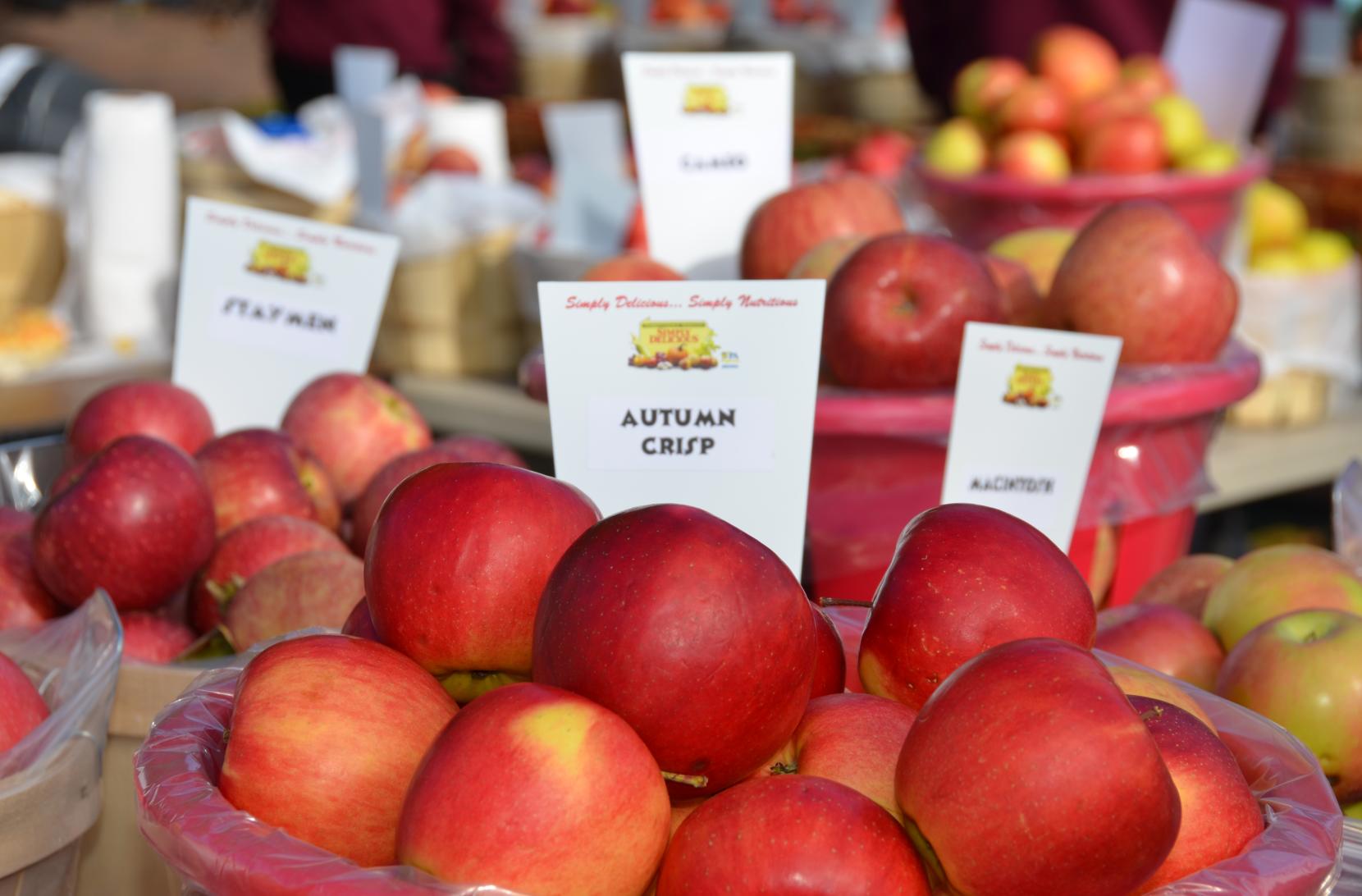 Autumn Crisp apples at Apple Fest in Peddler's Village
ARTS & ENTERTAINMENT
Add a dash of art to your trip and stop by the Silverman Gallery to check out a selection of Bucks County Impressionist Art from local artists. Admire the variety of Bucks County landscape paintings or pick out your favorite to take home with you. Nearby, the Lachman Gallery showcases the beautiful paintings of Al Lachman, renowned for his colorful interpretations of American barns and landscapes. Schedule time for a Murder Mystery Walking Tour at Peddler's Village. This outdoor event hosted by Without a Cue follows social distancing guidelines and is sure to give you a healthy scare! There are also many seasonal outdoor festivals to attend at Peddler's Village, like Apple Fest, Scarecrow Festival, Blueberry Fest and Strawberry Fest!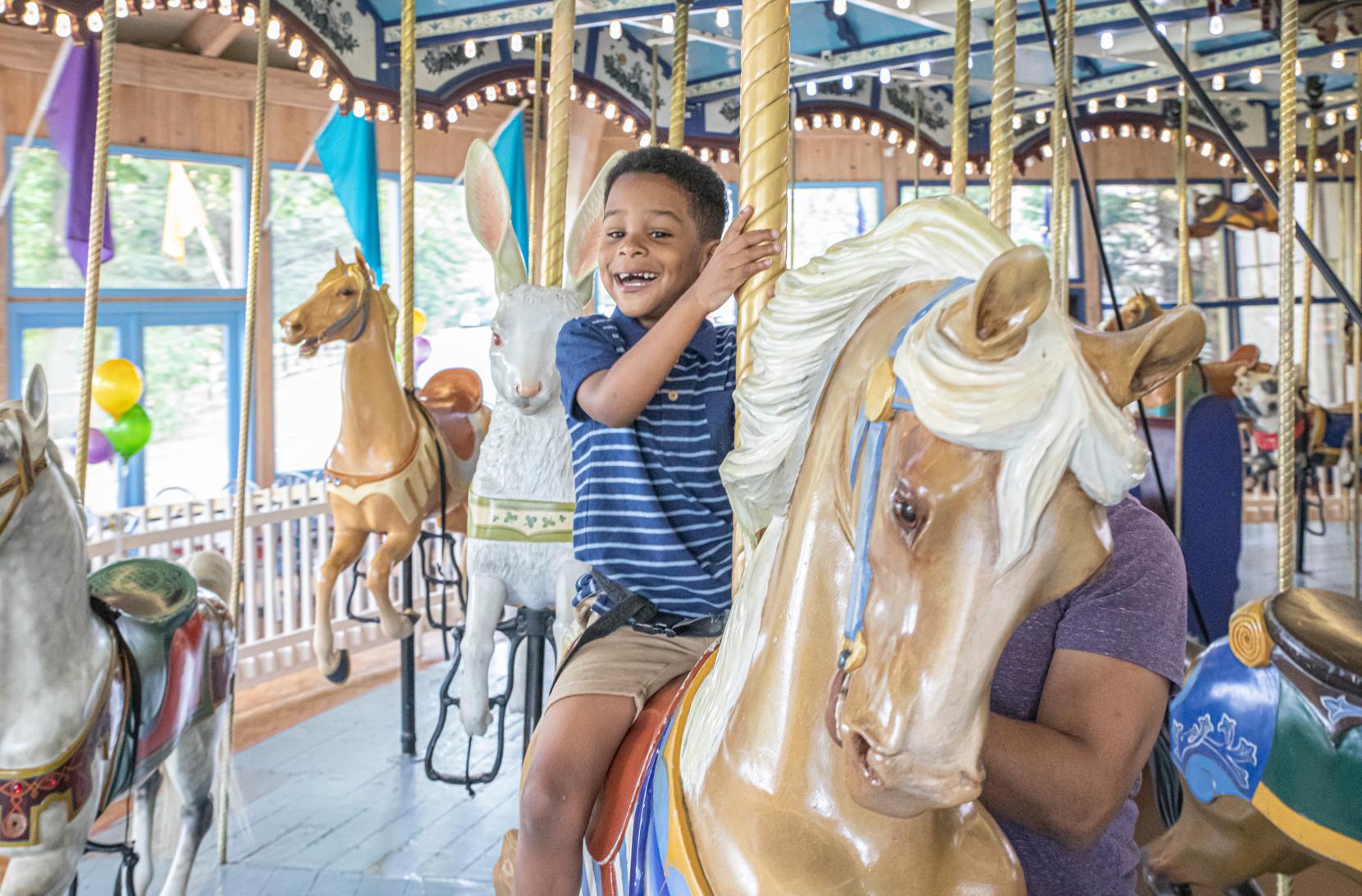 ATTRACTIONS
If you're traveling with the whole family, let the kids climb the area's largest indoor obstacle course at Giggleberry Fair in Peddler's Village. Afterwards, test your skills at more than 40 arcade-style games in the game room. Feed your need for an adrenaline rush and soar to new heights with the U.S. Hot Air Balloon Team. Take to the skies on daily flights from the Inn at Barley Sheaf Farm with these trained professionals.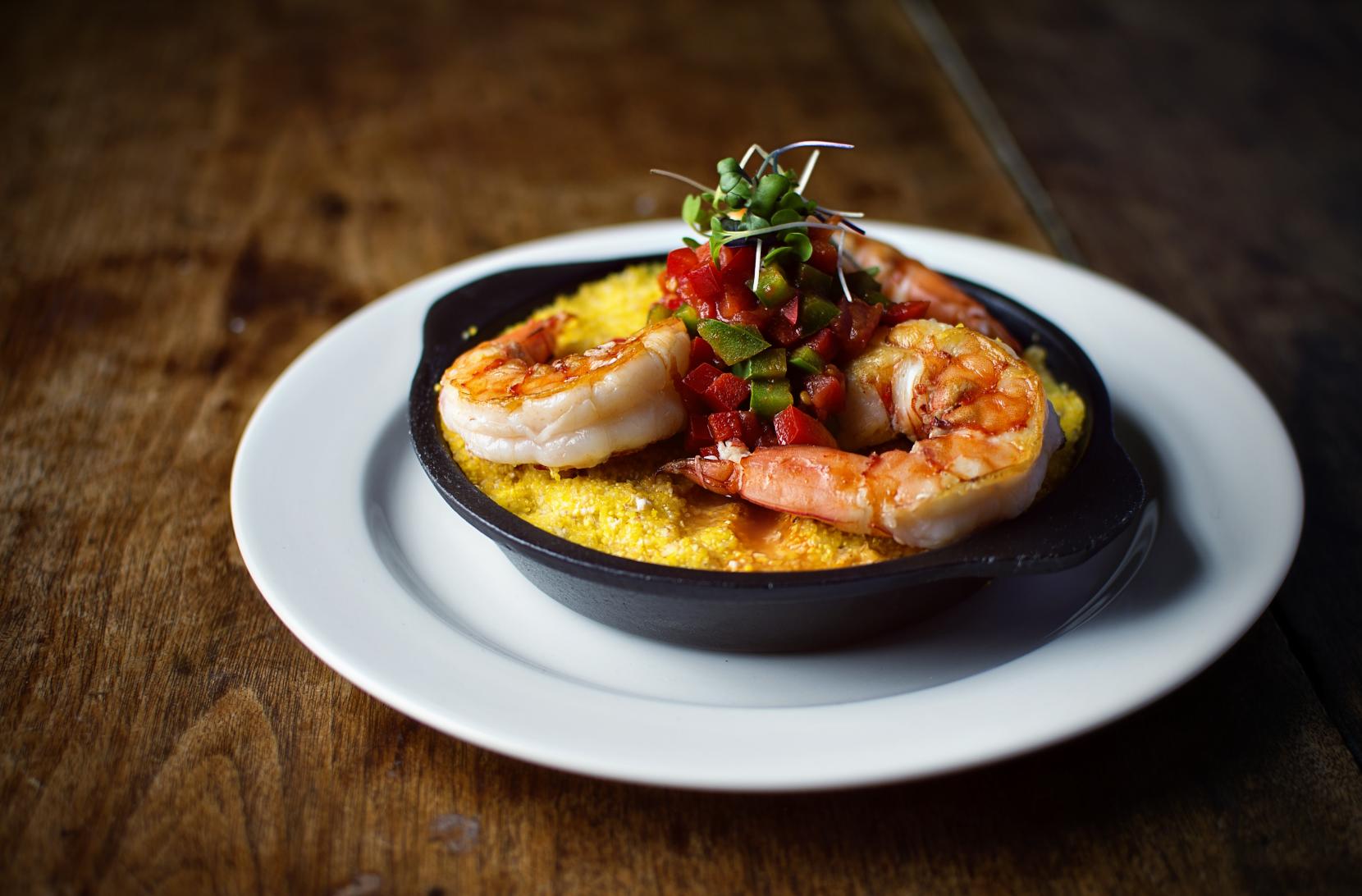 DINING
Feeling hungry? Peddler's Village has a variety of unique restaurants to help satisfy your cravings. From quick fixes like Moku-Bowls and Mama Hawk's Kitchen & Coffee, to the signature Buttonwood Burger at Buttonwood Grill, made with meat that is ground fresh daily. Nosh on American comfort classics such as Chicken Pot Pie or Beef Burgundy at the Cock 'N Bull or sit down to a succulent seafood dinner at Earl's Bucks County with options like Sustainable Chilean Sea Bass, Sautéed Shrimp and Grilled Salmon.
Just outside of Peddler's Village is Caleb's American Kitchen, best known for their burgers and chops. Dine in a sunny room overlooking beautiful Bucks County farmland at Porterhouse Restaurant and enjoy delicious comfort foods like warm house chili and char-grilled steaks paired perfectly with craft brews or artisan cocktails.
Find all Lahaska & Buckingham dining here.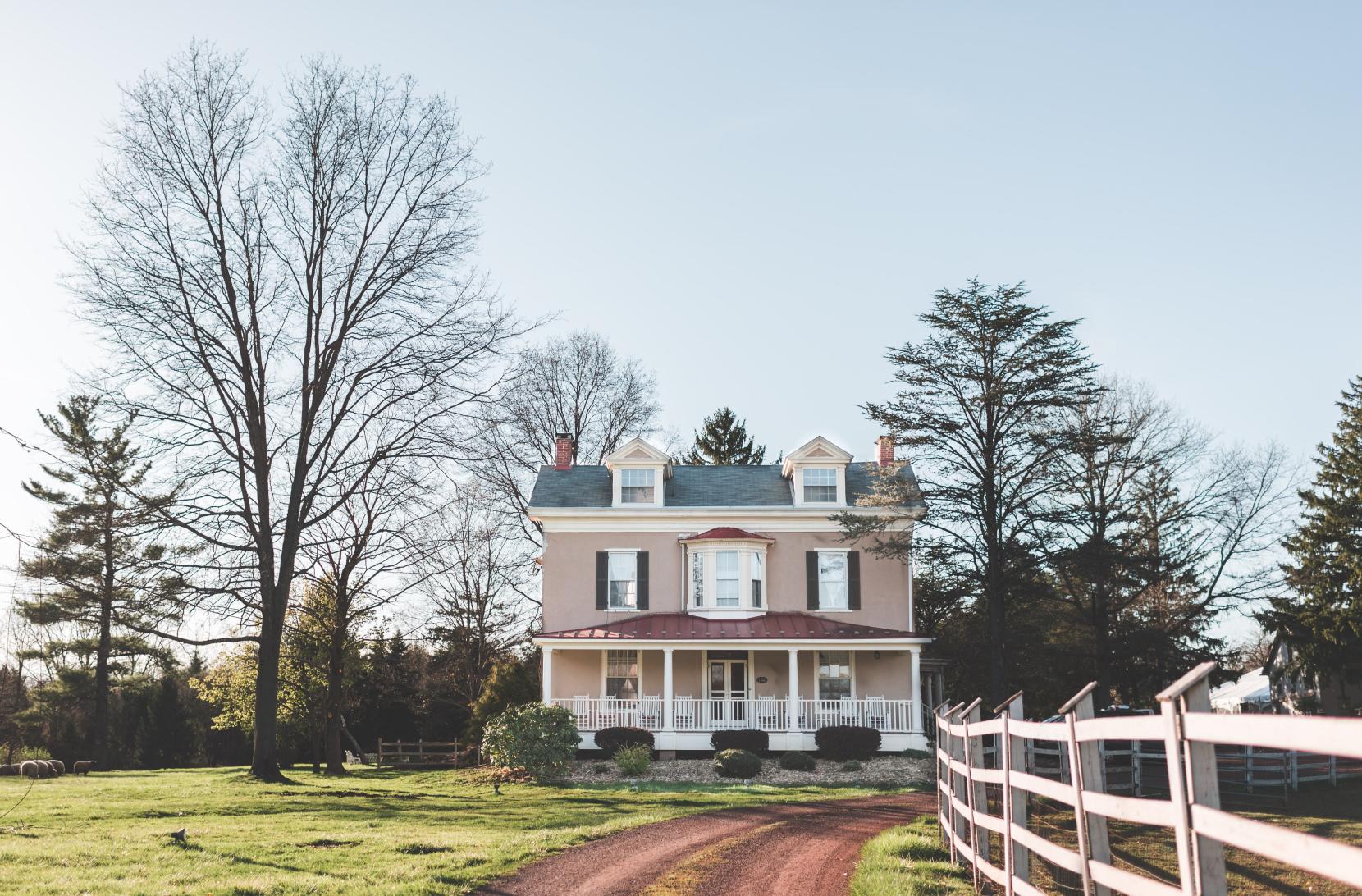 PLACES TO STAY
Steal away to a quaint bed and breakfast located in the heart of the shopping town Peddler's Village. The Golden Plough Inn offers 65 exquisite guest rooms and suites with world-class amenities including gas-lit fireplaces, whirlpool tubs and more. Or bring man's best friend and rest your head for the night at a real working sheep farm. Ash Mill Farm B&B features five Manor House guest rooms and two guest cottages, all of which are pet-friendly (perfect for micro wedding attendees!). For an elegant country getaway, escape to the Inn at Barley Sheaf Farm and enjoy a luxury suite in the manor house or cottage complete with all-natural spa services in private treatment rooms.