LAHASKA & BUCKINGHAM
Lahaska, Pennsylvania is an unincorporated community in the heart of Bucks County that lies just east of Buckingham and west of the bustling small town of New Hope. Though Lahaska covers a small area, it is filled with some of the best shopping and dining around. Read on to find out why Lahaska is a must-see small town in Philadelphia's northern countryside.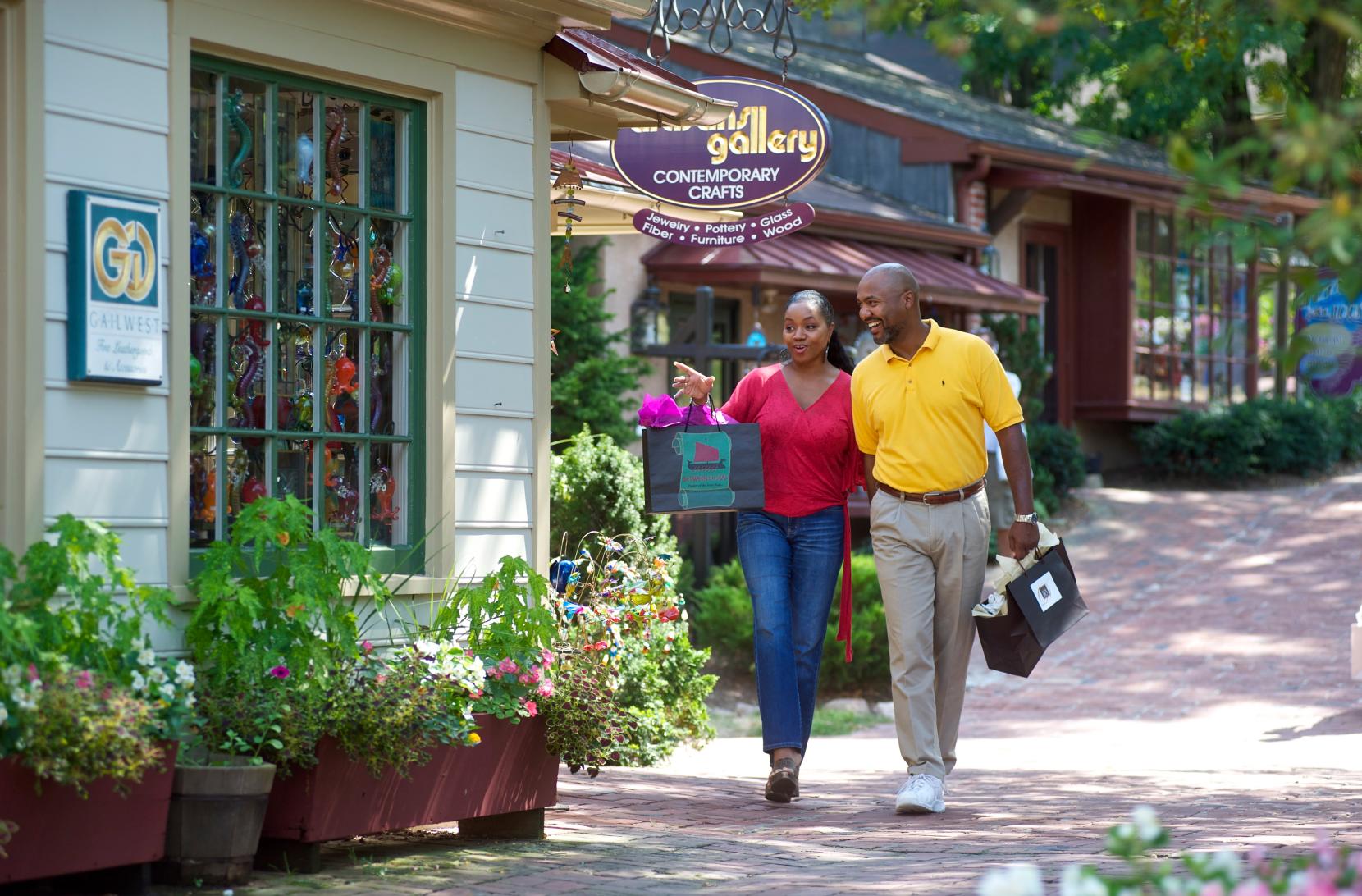 SHOPPING
Lahaska is home to Peddler's Village, an 18th-century-style shopping village with more than 65 unique shops sprawled across 42 acres of beautiful gardens and brick pathways. For American crafts made by local artists, browse the pottery, glass and furniture in stock at Artisans Gallery. If you love to cook and are looking for authentic Italian ingredients, look no further than Casa Casale, which offers a large selection of imported pastas and more than 50 different balsamics and olive oils. To add a personal touch to your home décor, stop by Knobs 'N Knockers for anything from single drawer handles to outdoor home accents. Be sure to take home some tasty treats from Skip's Candy Corner including nostalgic sweets, gourmet pretzels and homemade fudge. 
If you're looking for some of the best names in shopping at a fraction of retail value, head just outside of Peddler's Village to Penn's Purchase Factory Stores. With brands including Coach, Brooks Brothers and Nine West, this is a one-stop shopping mecca. For more than 30 upscale shops, restaurants and more all in one convenient row, be sure to stop by Buckingham Green. From a health food store to a post office, Buckingham Green has everything you need.
WINERIES
As one of Pennsylvania's first farm wineries, Buckingham Valley Vineyardswas founded in 1966 and is one of nine unique wineries that make up the Bucks County Wine Trail. Stroll through the lush vineyards and choose from more than a dozen varieties of wine to sample. Family-owned Wycombe Vineyards in Furlong is also a stop along the Wine Trail and produces about 15 different red, white and sweet wines each year. Pack a lunch and enjoy the outdoor seating area overlooking the picturesque vineyards with the perfect wine pairing. Located within Peddler's Village,Chaddsford Winery offers a world-class portfolio of regional and seasonal wines. Stop into the tasting room to find your favorite selection or plan your next private wine tasting party in their new event room. Looking for something different? Boyd's Cardinal Hollow Winery offers a variety of unique selections including Jalapeno wine and Whiskey mead.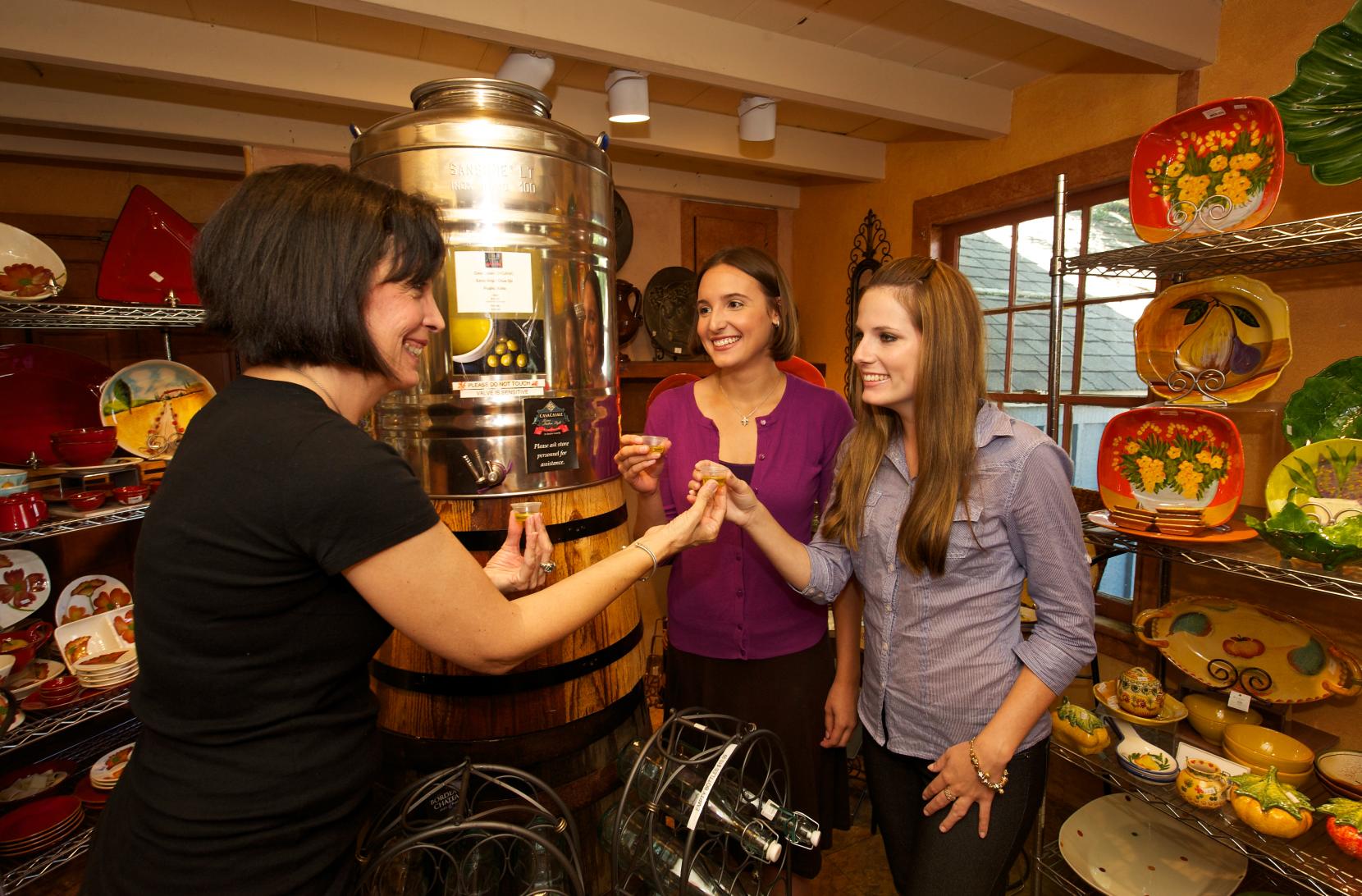 Casa Casale at Peddler's Village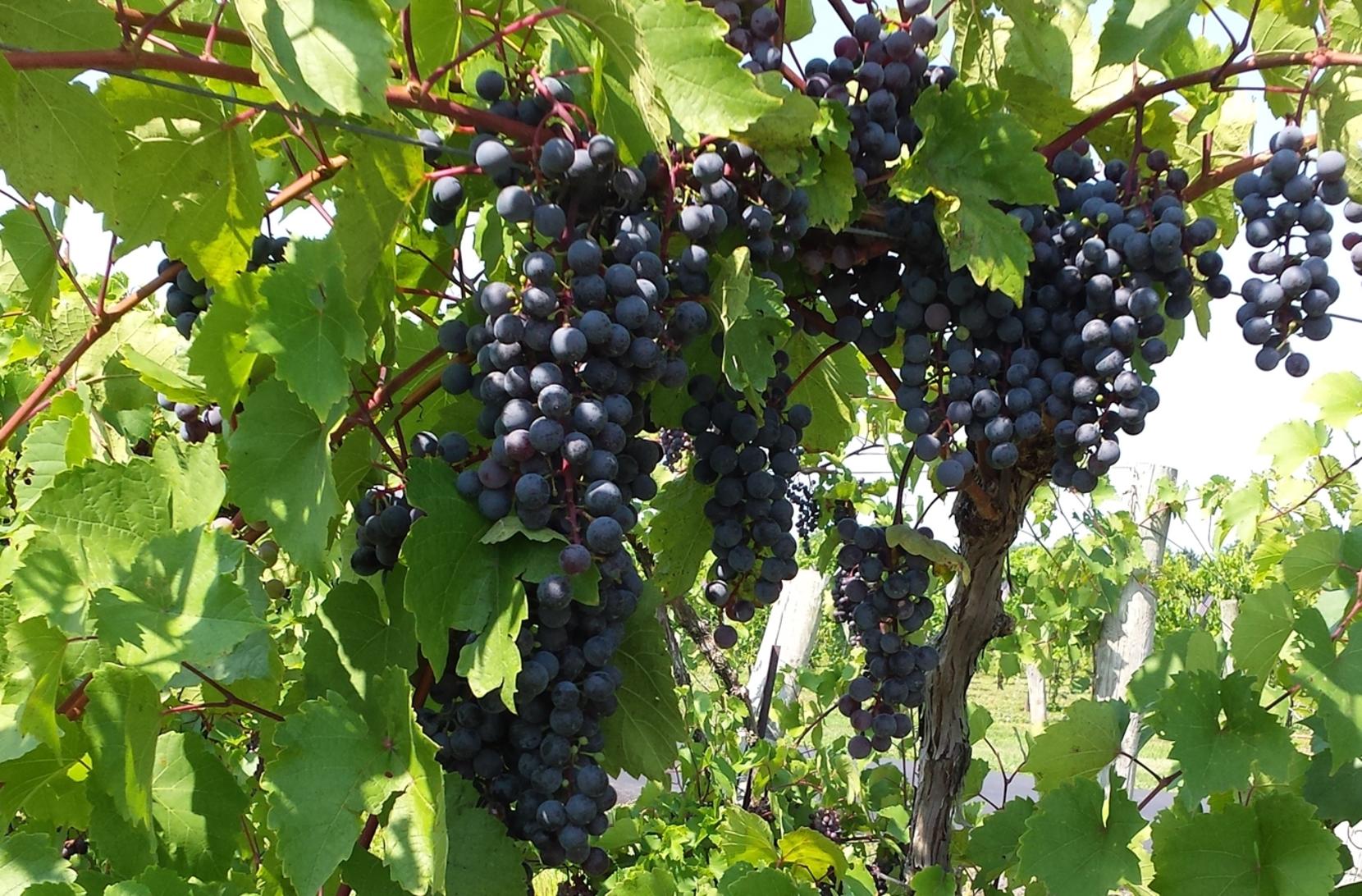 Buckingham Valley Vineyards & Winery
ARTS & ENTERTAINMENT
Add a dash of art to your trip and stop by Silverman Gallery to check out a selection of Bucks County Impressionist Art from four local artists. Admire the variety of Bucks County landscape paintings or pick out your favorite to take home with you. Celebrating 56 years, the Lachman Gallery showcases the beautiful paintings of Al Lachman, renowned for his colorful interpretations of American barns and landscapes. Make time on your trip through Buckingham to take in a Town and Country Players show in their historic barn theater. With productions ranging from hilarious comedies to thrilling dramas, you'll be on the edge of your seat throughout the performance.
ATTRACTIONS
If you're traveling with the whole family, let the kids climb the area's largest indoor obstacle course at Giggleberry Fair in Peddler's Village. Afterwards, test your skills at more than 40 arcade-style games in the game room. Feed your need for an adrenaline rush and soar to new heights with the U.S. Hot Air Balloon Team. Take to the skies on daily flights from the Inn at Barley Sheaf Farm with these trained professionals.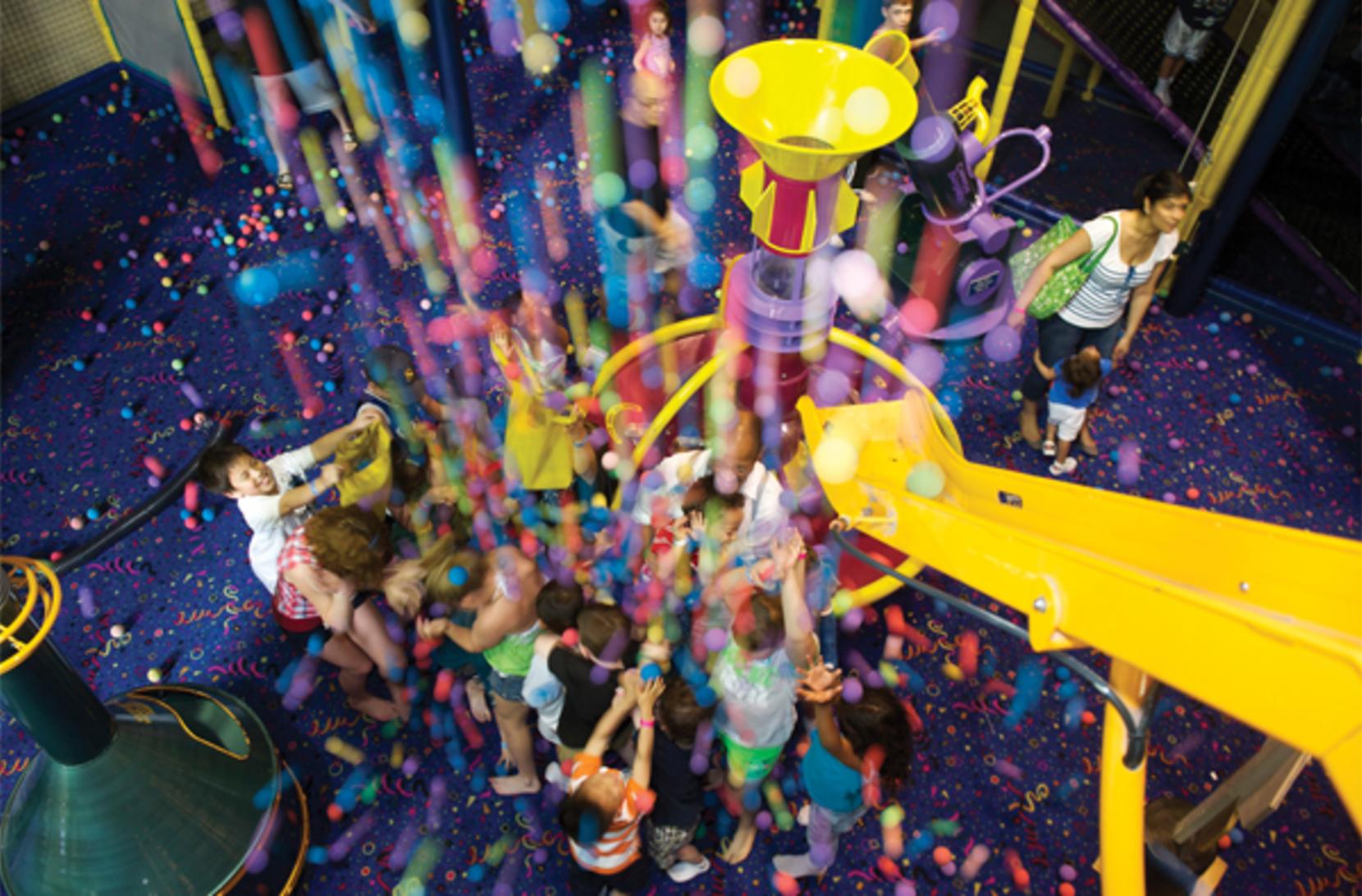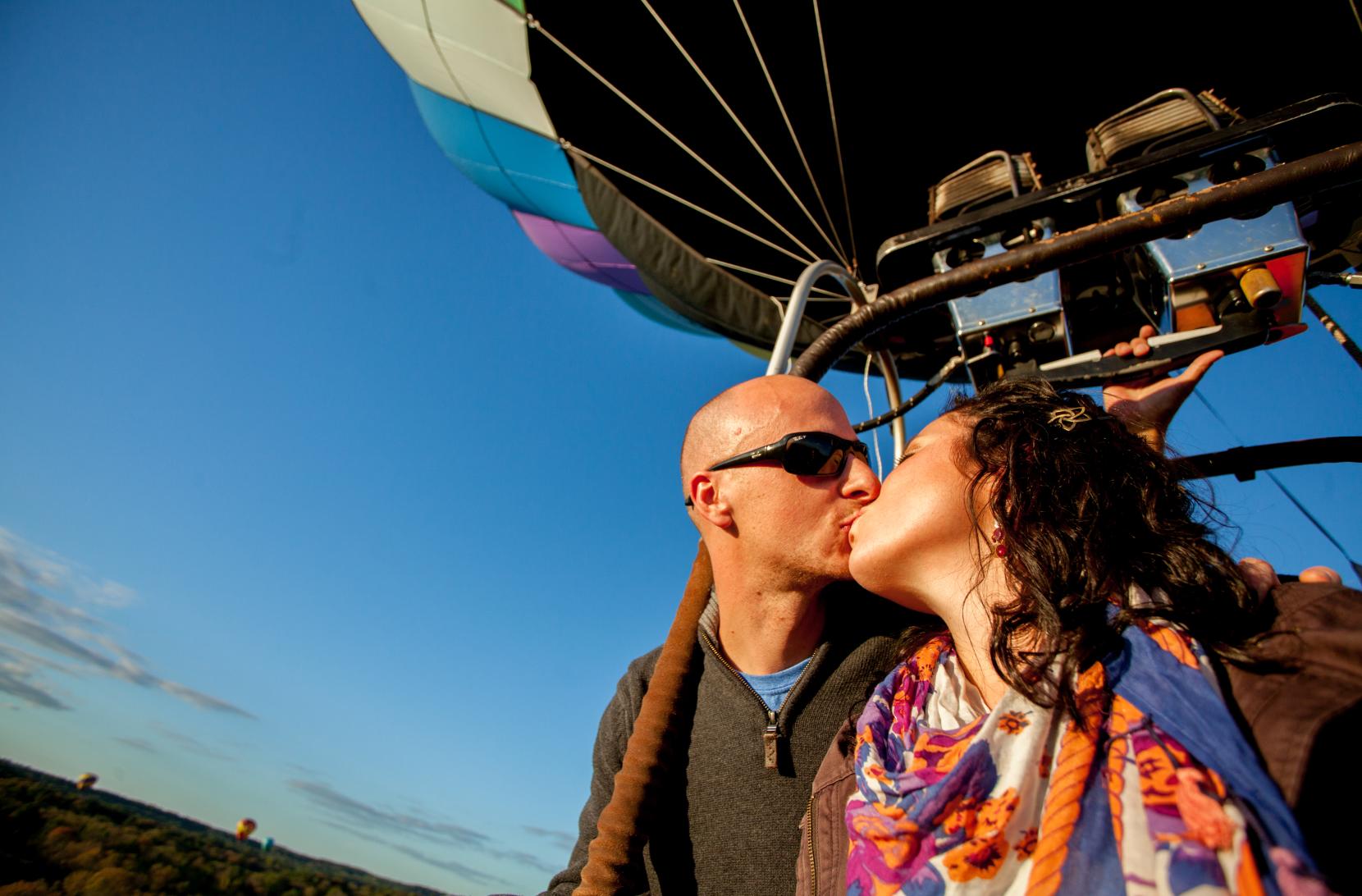 Hot air balloon ride kiss
DINING
Feeling hungry? Peddler's Village has a variety of unique restaurants to help satisfy your cravings. Chow down on the signature Buttonwood burger at Buttonwood Grill, made with meat that is ground fresh daily. Nosh on American comfort classics such as Chicken Pot Pie or Beef Burgundy at the Cock 'N Bull or sit down to a succulent seafood dinner at Earl's Bucks County with options like Sustainable Chilean Sea Bass, Sautéed Shrimp and Grilled Salmon.
Just outside of Peddler's Village is Caleb's American Kitchen, best known for their burgers and chops. Enjoy house favorites such as Beef Brisket or opt for something out-of-the-box like the Crispy New England Lobster Rolls. Dine in a sunny room overlooking beautiful Bucks County farmland at Porterhouse Restaurant and enjoy delicious comfort foods like warm house chili and char-grilled steaks paired perfectly with craft brews or artisan cocktails. For an authentic Italian dinner, book a table at Villaggio Italian Restaurant, owned and operated by two families from Southern Italy. Satisfy your cravings with dishes like Penne Alla Vodka, Gnocchi Sorrento, Salmone Casalingo and more.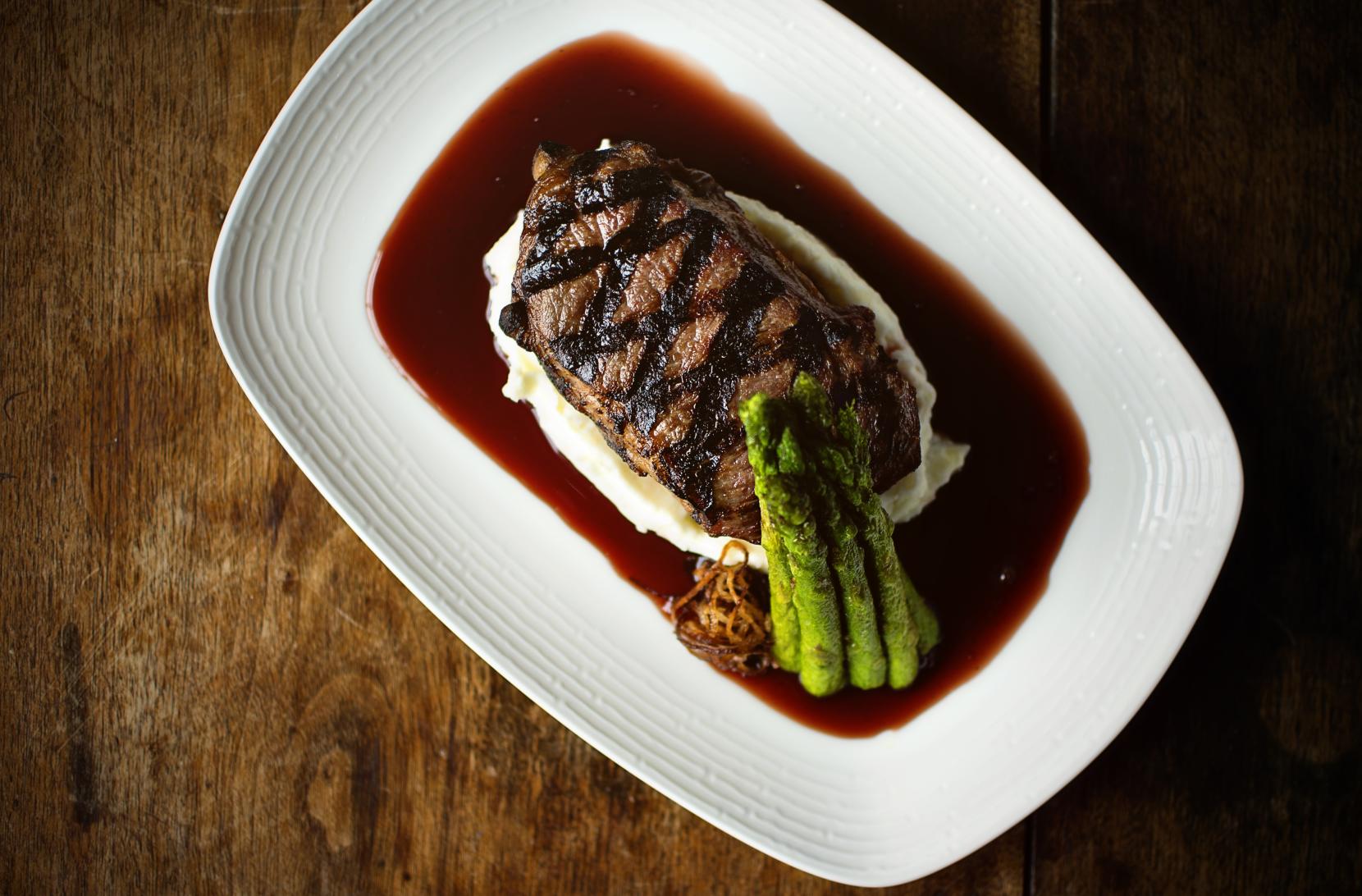 Earl's New American - NY Strip Steak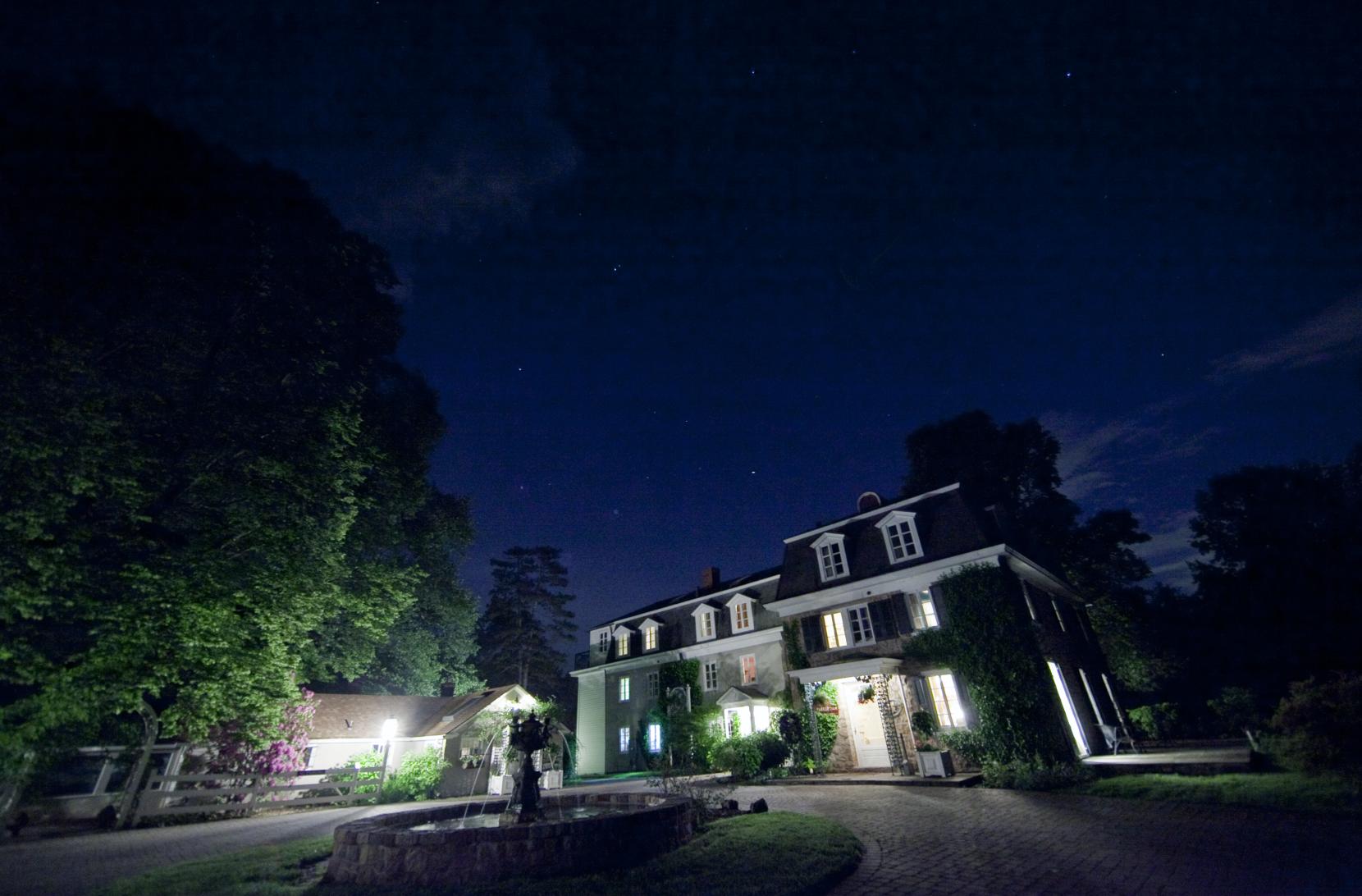 PLACES TO STAY
Steal away to a quaint bed and breakfast located in the heart of the shopping town Peddler's Village. The Golden Plough Inn offers 70 exquisite guest rooms and suites with world-class amenities including gas-lit fireplaces, whirlpool tubs and more. Or bring man's best friend and rest your head for the night at a real working sheep farm. Ash Mill Farm B&B features five Manor House guest rooms and two guest cottages, all of which are pet-friendly. For an elegant country getaway, escape to the Inn at Barley Sheaf Farm and enjoy a luxury suite in the manor house or cottage complete with all-natural spa services in private treatment rooms. End your day of relaxation with a meal at the Inn's very own restaurant, serving up tasty American cuisine. If you're searching for a private getaway, book a room at Mill Creek Farm B&B, a country-style manor in which no two rooms share a common wall. Refresh yourself each morning with a full continental breakfast.