QUAKERTOWN, SELLERSVILLE & PERKASIE
Since William Penn obtained the first land grant for the area of Quakertown in 1701, this workingman's settlement has thrived. Looking for charming countryside towns steeped in history to explore? Quakertown, Perkasie, and Sellersville are the perfect destinations for you!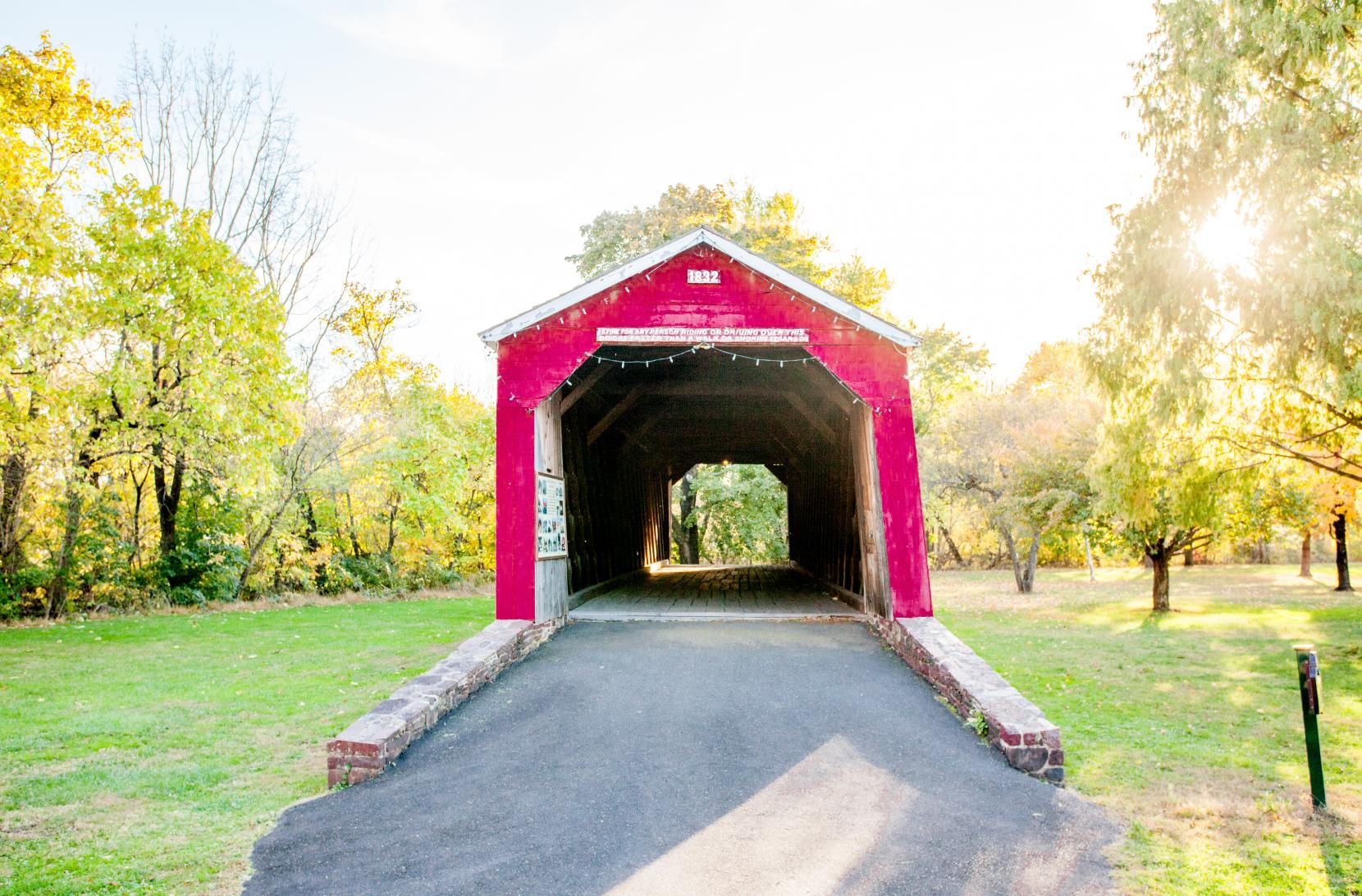 Front of South Perkasie Covered Bridge
HISTORY
Originally settled by the Religious Society of Friends known as Quakers, Quakertown has always been a hub of social activity in the Upper Bucks County area. In 1777, the Liberty Bell was hidden from the British here on its way to Allentown. The house of Richard Moore was an important Underground Railroad stop. Sellersville also dates back to the 18th century. It was a major stop on Bethlehem Pike, and formerly called "Sellers Tavern" (though don't be confused that the Washington House Hotel was the old tavern!). Perkasie was home to William Penn's "Perkasie Manor." In 1988 the Great Perkasie Fire destroyed 15% of the town, and a task force was put into place to restore its beauty. All three towns were popular industrial sites – brickyards, lumber mills, cigar factories and more.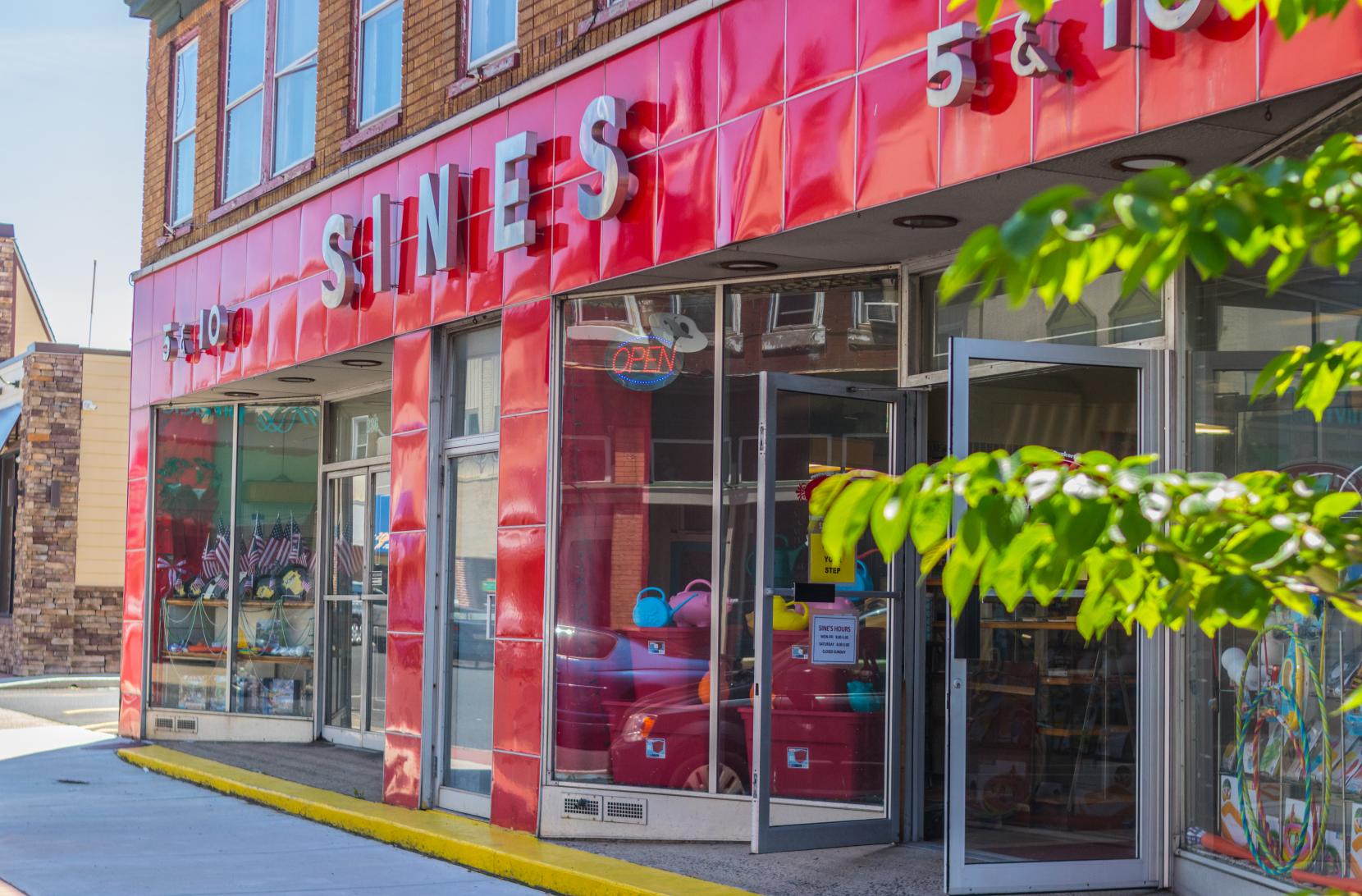 ANTIQUING
With their rich histories, it seems only natural that Quakertown, Perkasie and Sellersville are full of unique antique shops offering visitors an eclectic selection of items. Make sure to visit the more than 12,000-square-foot Quakertown Antique Mall to truly satisfy your antiquing desire. Located in an old hosiery mill, the Antique Mall is family-owned and operated and holds a variety of antiquities ranging from furniture and old prints to greeting cards and sheet music. After, head to The Pickers Junction in Sellersville, where you can bring home one-of-a-kind finds and enjoy the fresh air on their newly built outdoor patio. Step back in time at Sine's 5&10 in downtown Quakertown. More than a memorabilia store, the counter still serves milkshakes as it did in the 1950's!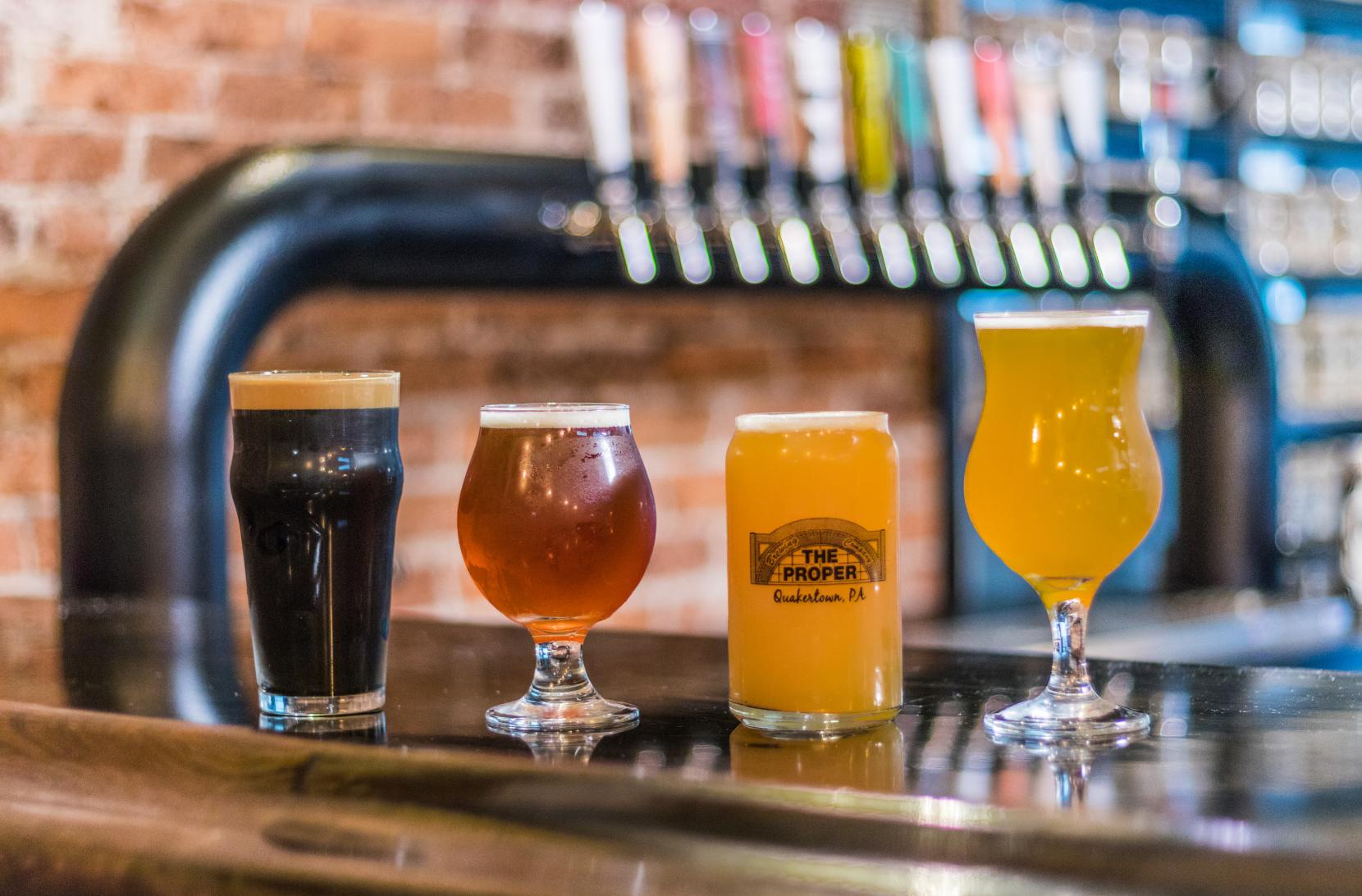 DINING
The past meets the present at McCoole's at the Historic Red Lion Inn. When the Liberty Bell was whisked away from Philadelphia and stored at Liberty Hall, the group hiding the bell stayed here overnight. Now, you can stop by and enjoy a fine-dining experience on a casual-dining budget. Craving an elegant Victorian atmosphere during your meal? Head to Sellersville's historic Washington House Restaurant for delicious and seasonal menus to satisfy any foodie. With comfort food classics and craft brews, The Perk in Perkasie can be enjoyed by the whole family. Quench your thirst at Proper Brewing Company by sampling one of their craft beers on tap. Don't forget about the Trolley Barn in Quakertown! Shop for produce at this soon-to-be year-round marketplace featuring vendors like Two Rivers Brewing Tap Room.
Find all Quakertown dining here.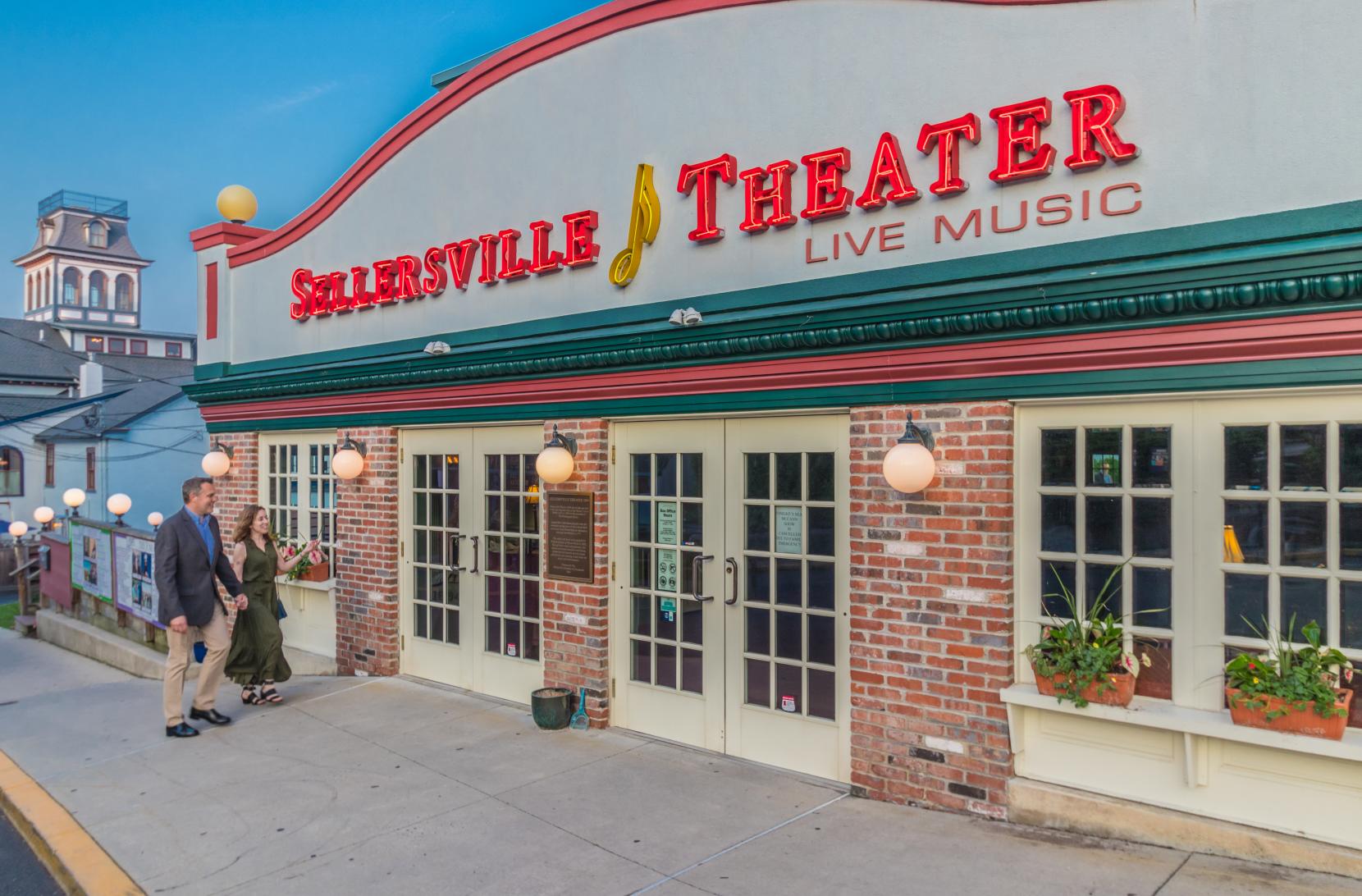 ATTRACTIONS
Tour the Pearl S. Buck House, former home to the Pulitzer Prize-winning author of The Good Earth. The stone home also holds gorgeous gardens and is a popular wedding destination. Stop by the historic South Perkasie Covered Bridge, the oldest covered bridge in all of Bucks County! Built in 1832, it was saved from demolition by Perkasie residents in 1959, and moved to dry land in Lenape Park. Later, step back in time as you enjoy a show at Sellersville Theater, an intimate entertainment venue, built in 1894. See multiple sites by taking a self-guided walking tour through historic Quakertown. Routes passed the Trolley Barn, Globe Hotel and more are already mapped out – download your copy here. In wintertime, witness America's oldest annual tree lighting ceremony right in Perkasie.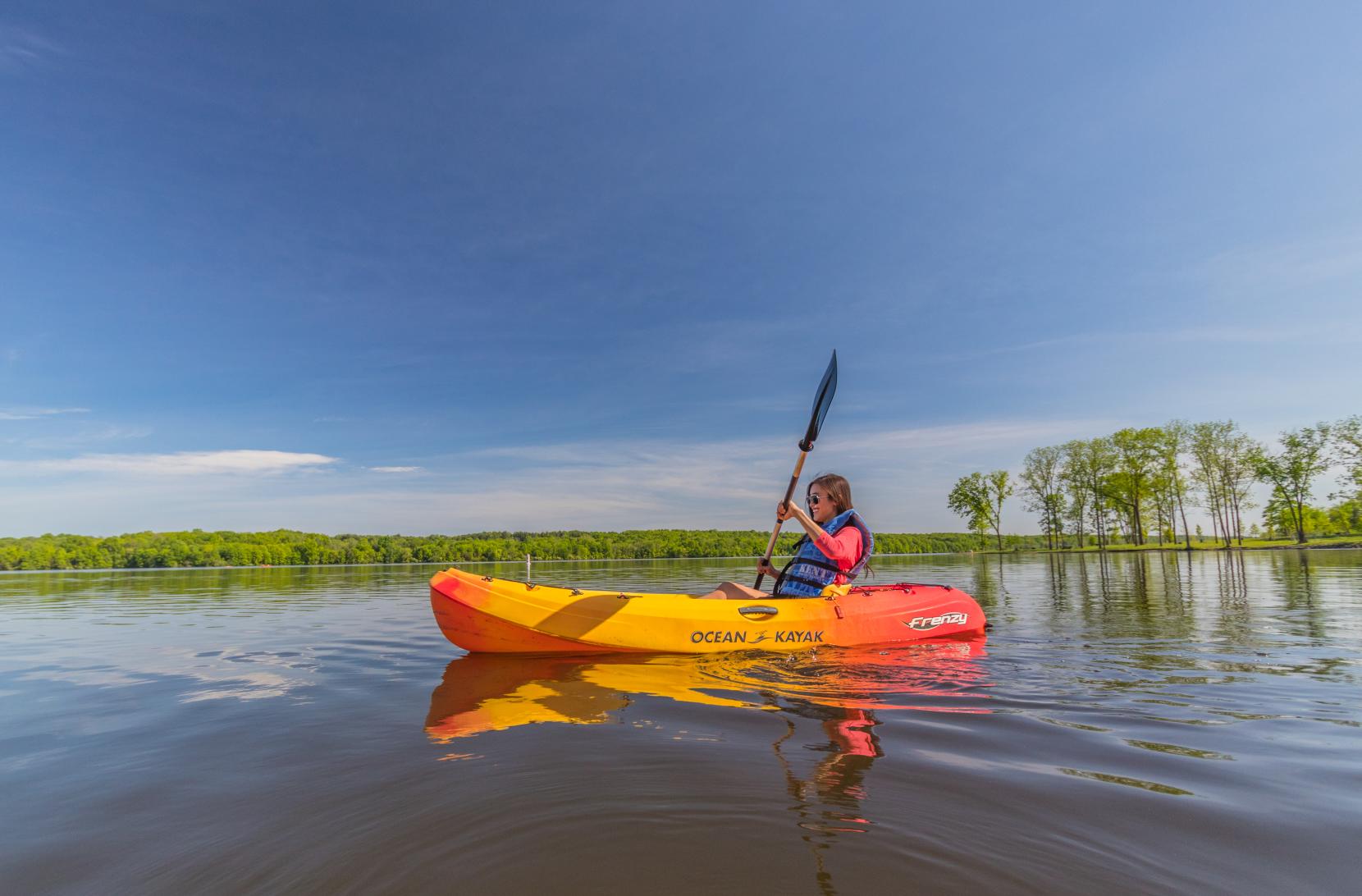 Kayaking in Lake Nockamixon
OUTDOOR ADVENTURE
Bring your tent along and grab a spot at one of the more than 200 campsites available at Tohickon Family Campground. Stay for a weekend in summer and take part in group activities including arts and crafts, clambakes, pig roasts and more. Head to the wooded area near Nockamixon State Park and pitch your tent at Little Red Barn Campground. This family-owned site offers places for RV's, trailers, pop-up campers and, of course, tents. With a variety of activities for people of all ages, an on-site playground and quick access to local attractions, there will never be a dull moment. Take a scenic stroll in Perkasie's sprawling Lenape Park! Then head to Lake Nockamixon for boating, kayaking and more fun on the water.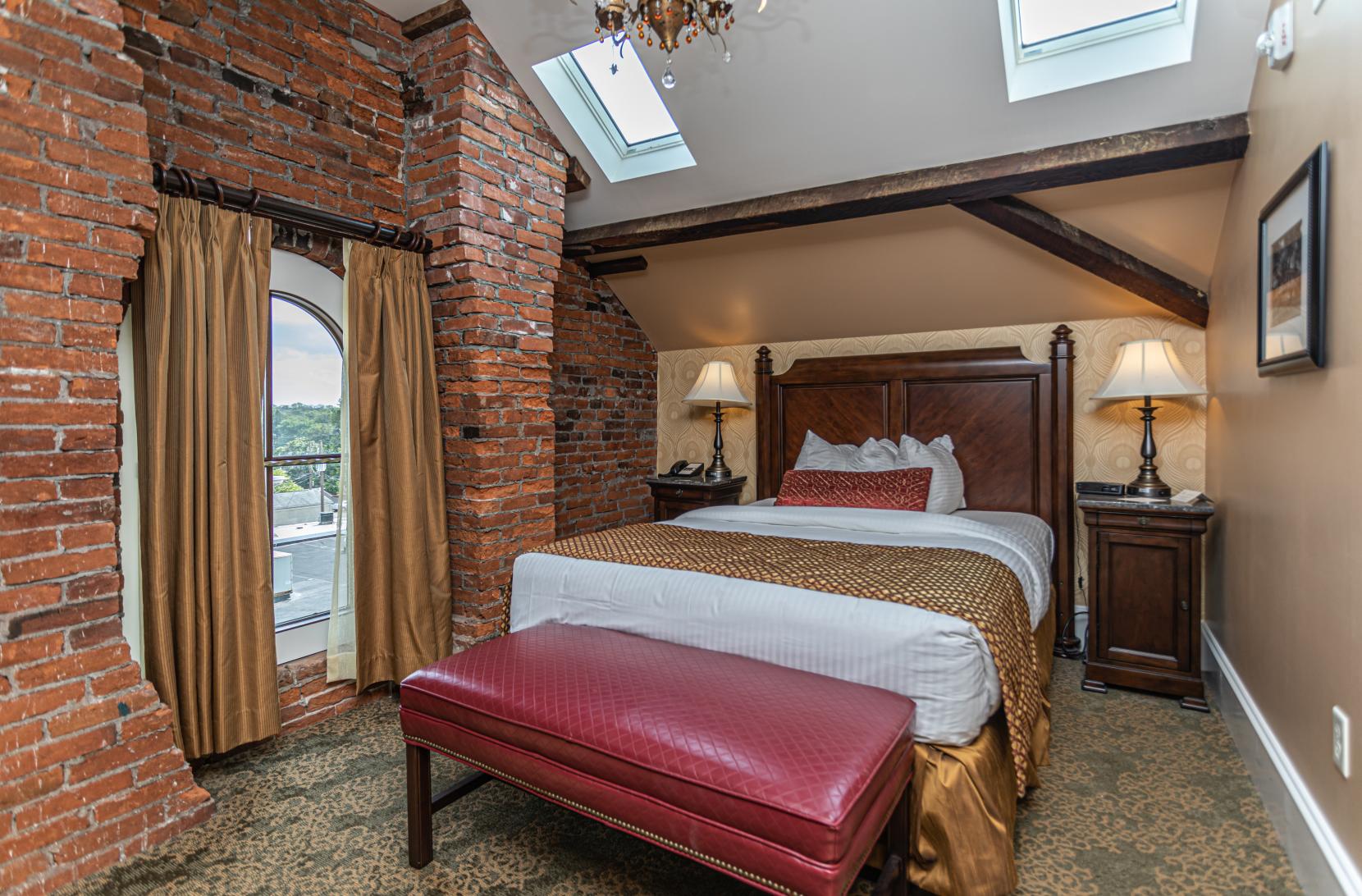 PLACES TO STAY
Take time to truly experience all this area has to offer by staying in one of the area's best hotels. Immerse yourself in history in the comforts of modern luxury with a night at the Washington House Hotel – check in here! Located next to the Sellersville Theater, this hotel's proximity to all Bucks County has to offer can't be beat. Be sure to indulge in their delicious continental breakfast, offered each morning. Or, enjoy the quality customer service at the Holiday Inn Express Hotel & Suites Quakertown and take advantage of the on-site Fitness Center and complimentary Express Start Breakfast Bar. Stay at the Springhill Suites Quakertown and enjoy comfortable, large rooms as well as an indoor heated pool to relax in after a long day of exploring. Not too far away in Pipersville is the Galvanized Inn America B&B for those looking for a quaint and cozy home-like getaway.