Historic Sites, Castles & Museum Venues
Your wedding day is a historic moment in your life, so make it extra special at a historic Bucks County wedding venue. Many of Bucks County's historic sites are available for weddings and receptions, offering a romantic location with a historic feel.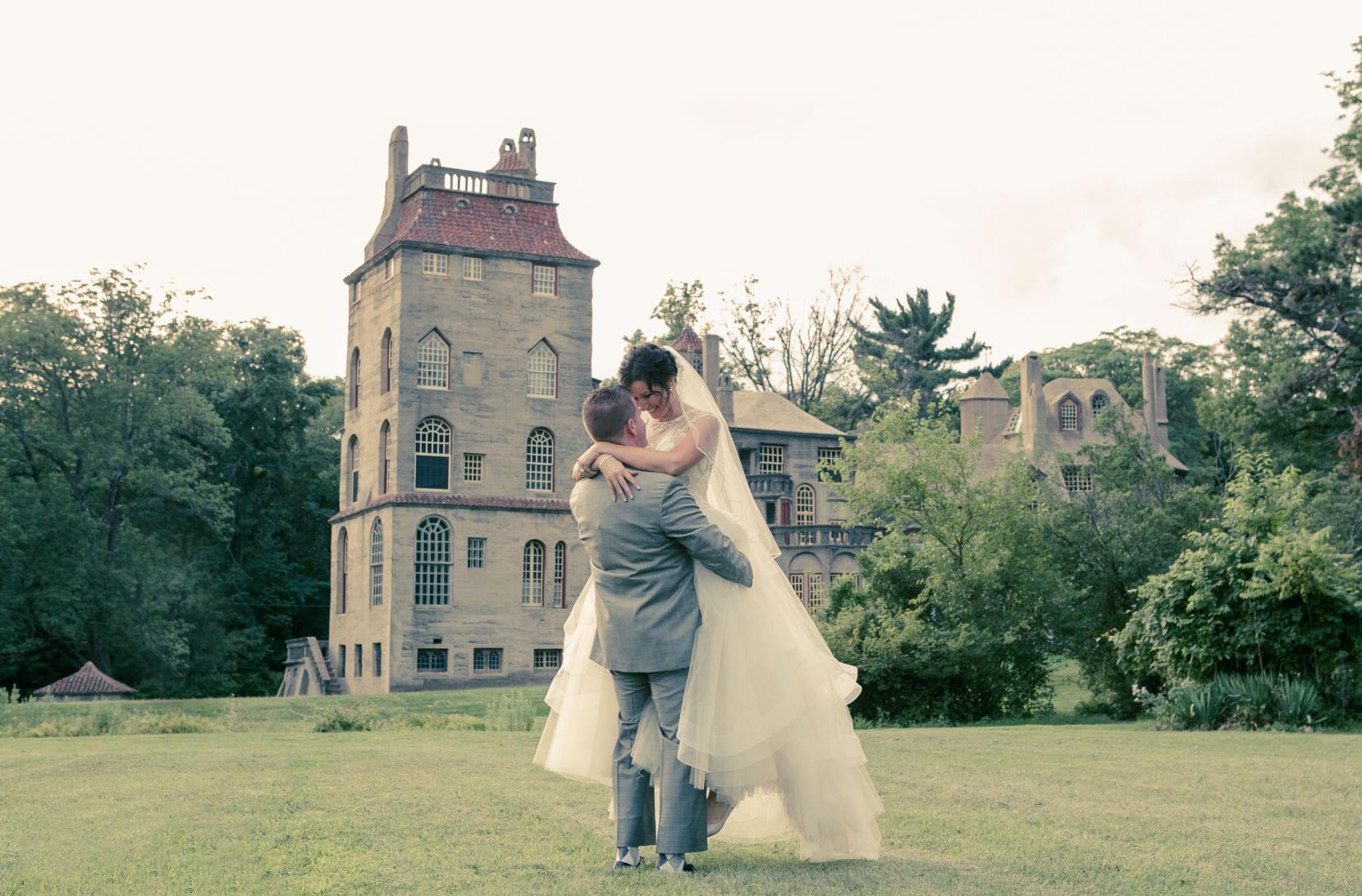 Wedding at Fonthill Castle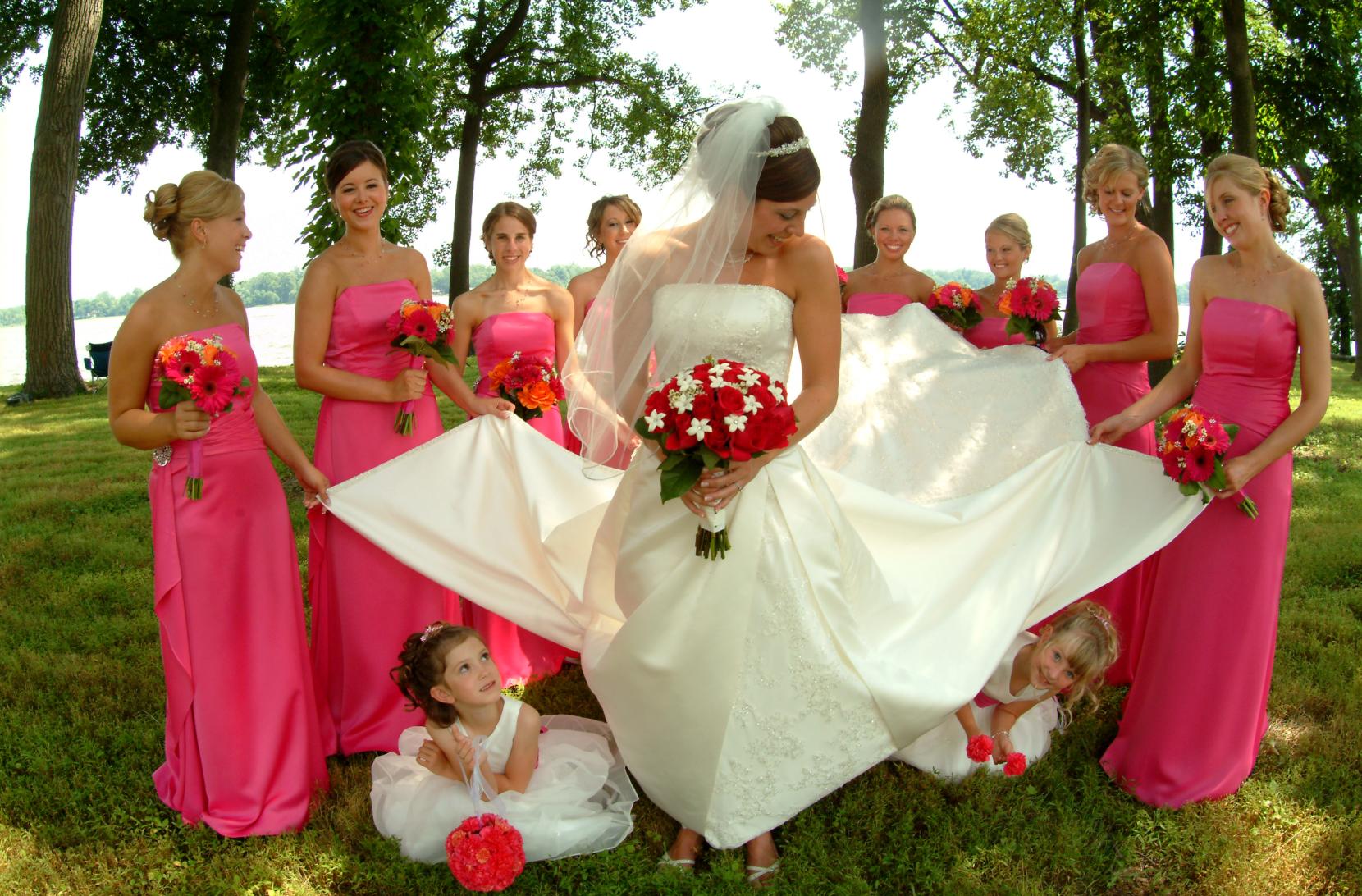 Bridge and bridesmaids at Pen Ryn
Aldie Mansion began its history as a beloved private residence. Commissioned by Henry Chapman Mercer's brother, William Mercer, as an ode to the English Tudor manor, this stately 1927 mansion evokes a time in America when craftsmanship reached an art form. The Aldie gargoyles, intricate brickwork, antique tiles and charming garden ornaments have been faithfully preserved as part of Bucks County's unique heritage. While this early 20th-Century estate's period charm adds to the character of any special event, the restored mansion offers the space and amenities of a more contemporary venue including a 2,400-squarefoot atrium and a library, gallery and great hall for more intimate gatherings.
Andalusia offers the perfect venue for your special day, with the beautiful riverfront location serving as a historic backdrop. The Special Events Director will help manage your day, personally making sure you have everything you wish for your wedding. Options for the wedding ceremony and reception include a variety of outdoor locations with river or garden views. Your day at Andalusia also includes use of the restroom facilities and on-site event staff during the wedding. 
Say "I do" at Byers' Choice, a beautiful garden venue. Outdoor ceremonies are hosted outside among the flora and fauna, while receptions are hosted in a romantic space that can accommodate up to 300 guests! Planners from Bucks Month Party Rental are available to help you plan your big day.
Doylestown native Henry Chapman Mercer left behind a pair of concrete castles that are perfect for your wedding celebration. Fonthill Castle, Henry Mercer's palatial home, is home to the Elkins Gallery, an elegantly appointed dining room that can accommodate up to 40 guests for an intimate indoor wedding reception with dinner and dancing, or 200 guests for a grand outdoor tented wedding. The nearby Mercer Museum, which houses Mercer's collection of Americana artifacts, can accommodate small receptions of up to 60 inside the Great Hall. Museum admission is included for all guests at both venues.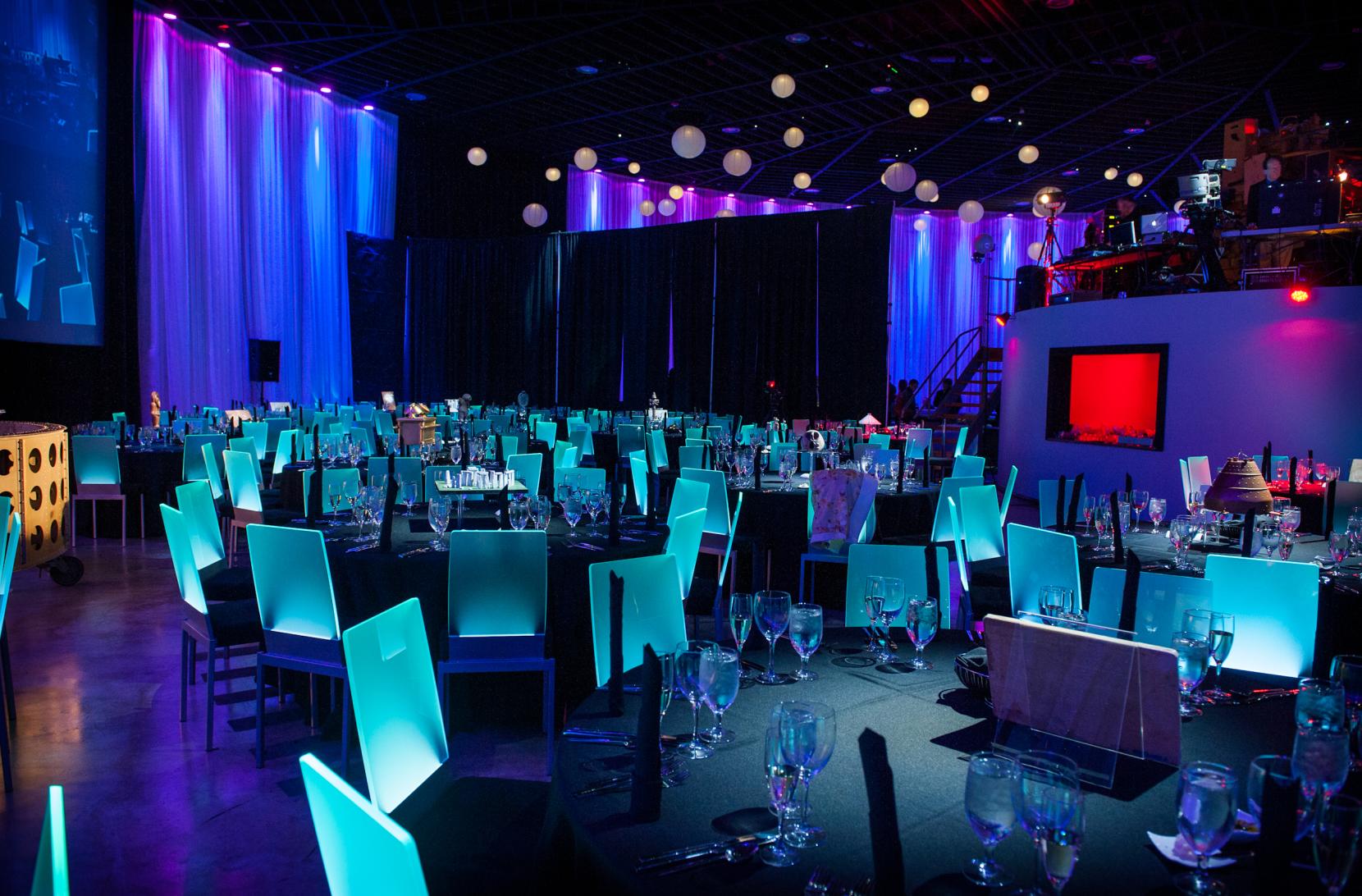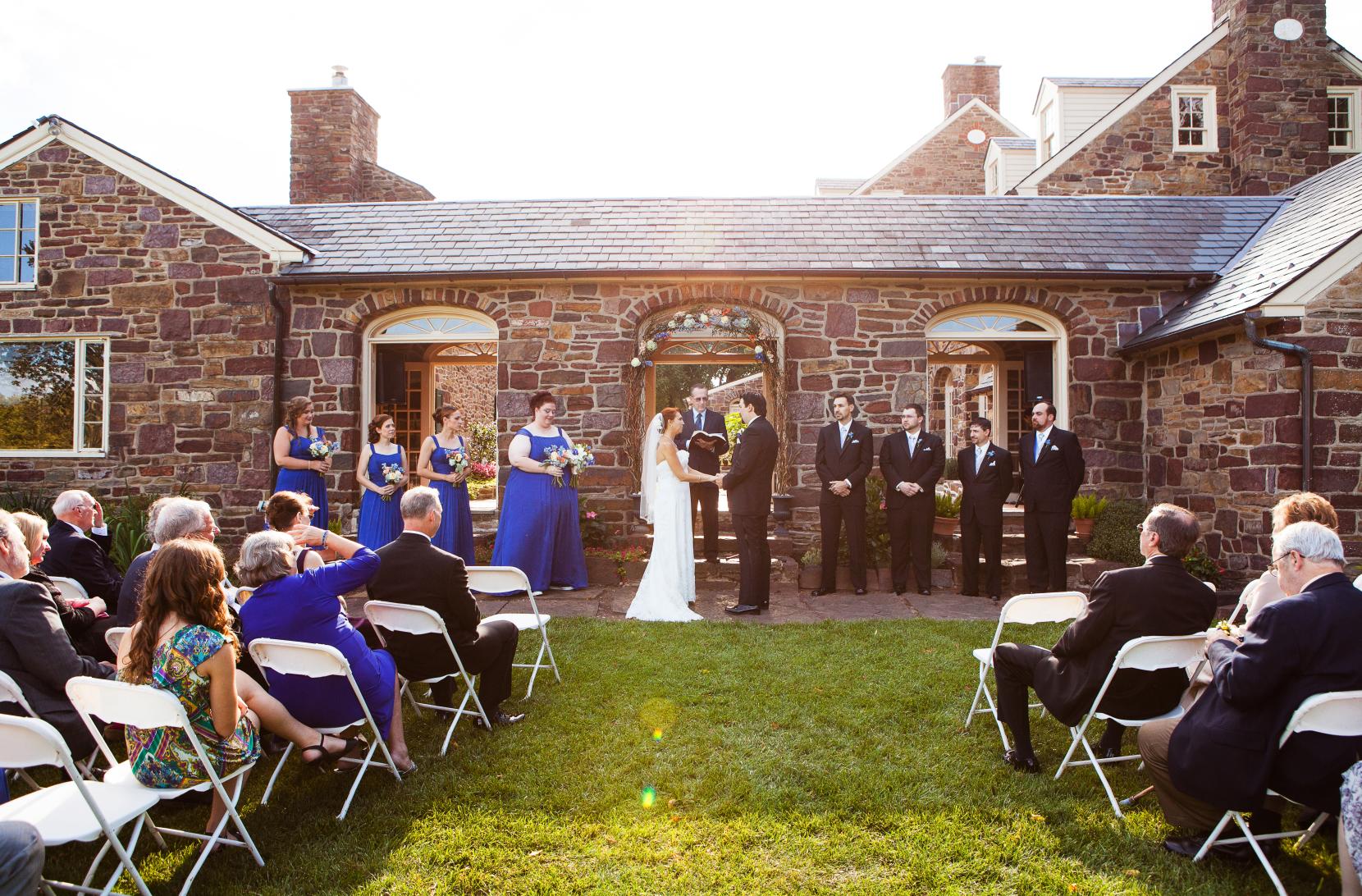 Wedding at Pearl Buck House
Have an out-of-this-world wedding at the The Fuge in Warminster. Once home to NASA's astronaut training center, The Fuge is now one of Bucks County's unique party venues. The 11,000 sq. foot room is set up around the training apparatus from which The Fuge takes its name, the Johnsville centrifuge. The facility includes state-of-the-art sound and lighting systems, and event planners are available to help you turn The Fuge into your dream venue.
The headquarters of General Washington and 11,000 troops camped nearby in August 1777, the Moland House has been beautifully restored to its original appearance for group and private tours, and now, weddings! Use the beautiful stone work of the Moland House grounds, the first place where the Betsey Ross flag ever flew, for your pretty pictures, ceremony and reception.
Host your wedding at this unique art museum in downtown Doylestown. Named for the Pulizter-Prize winning author and philanthropist, the museum has several event spaces that offer a variety of accessibility, including the Edgar N. Putnam Event Pavilion that can host banquet seating for 180 guests, and the Patricia D. Pfundt Sculpture Garden Terrace that accommodates up to 160 for a comfortable reception! Their exclusive caterer, Catering By Design, creates custom menus inspired by dishes and flavors from around the world.
Get married on the train? Of course it's possible in Bucks County! Reserve your private charter and create a memorable experience for guests. On board, find a full service bar and uniformed staff. The Railroad is prepared to offer a variety of menu options, ranging from full-course formal dinners to butler served hors d'oeuvres. Prepare for breathtaking photos in front of these vintage train cars!
This historic venue that boasts Victorian elegance is a former farmhouse located in Chalfont. Their Cameo Ballroom can accommodate up to 300 guests for your big day. Hardwood floors, 18th century fireplaces, exposed wood beams and wainscoting make this the ideal places for your elegant affair.
Create a wedding experience like no other at Peddler's Village. Have guests stay on site at the Golden Plough Inn, which boasts 60+ rooms. The Brittingham Room, above the Cock 'n Bull Restaurant can accommodate up to 100 guests, and for more intimate affairs there are the Lahaska, Mercer and Neshaminy rooms. Host your ceremony outdoors in front of the colorful gardens by the Garden Gazebo!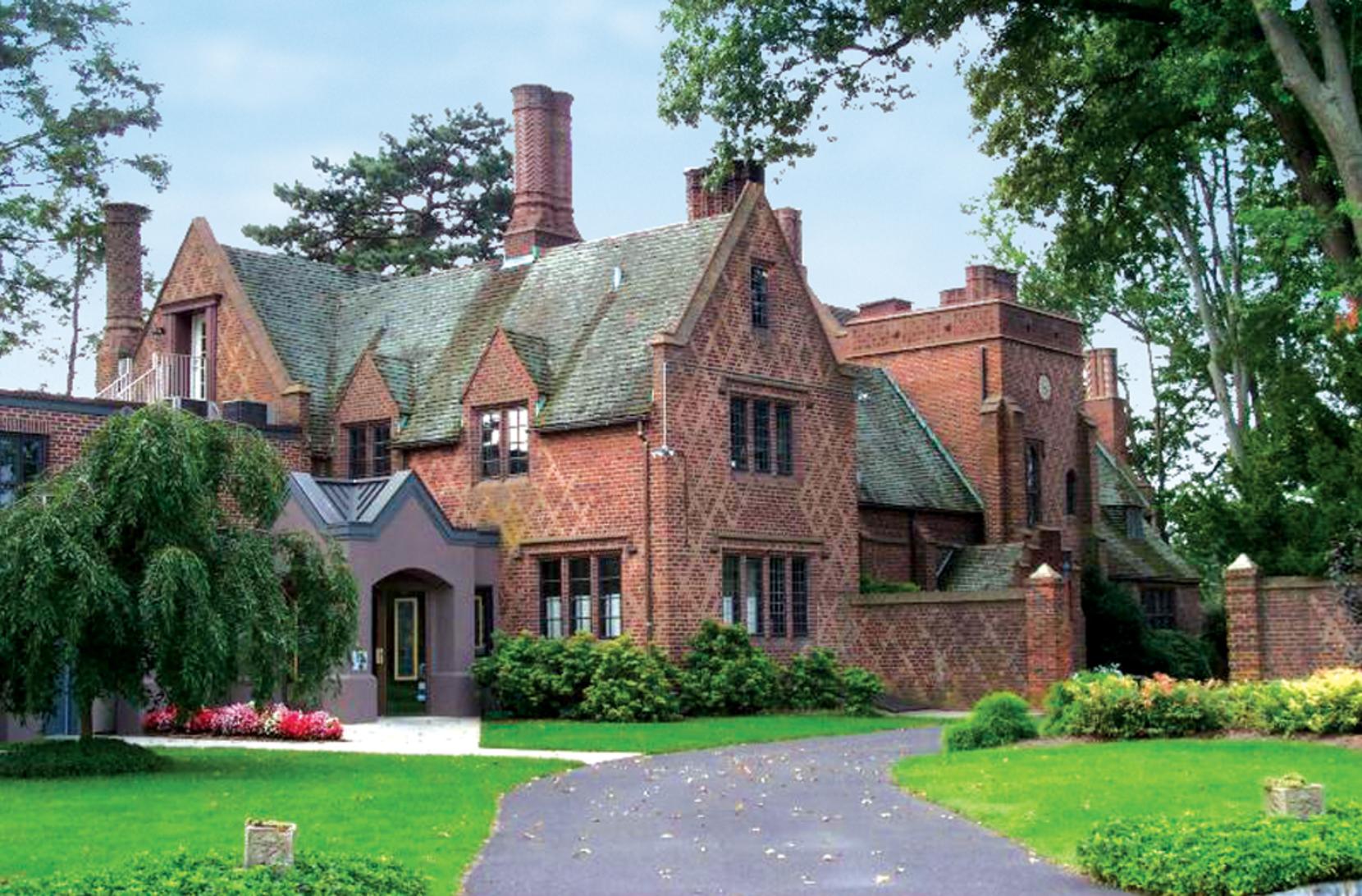 One of the leading writers of her time, Pearl S. Buck made her home in Bucks County. Today, the Pearl S. Buck House and Historic Site offers visitors a glimpse into the life of the Nobel Prize-winning author of The Good Earth, and the beautiful estate is available for private rentals. Exchange your vows on the 68-acre grounds before moving the party underneath the garden tent which can accommodate up to 350 guests.
The reconstructed colonial home of William Penn, Pennsbury Manor sits on 43-acres along the scenic Delaware River. Pennsbury's riverfront provides a picturesque setting for ceremonies while the grounds can accommodate up to 300 guests. For a more intimate wedding, the Manor House can fit 100 for indoor ceremonies or receptions. Indoor events can be hosted year-round while outdoor wedding rentals are available between May and October.
Pen Ryn Estate, an 18th century Victorian Estate that once housed notable Pennsylvania families located along the scenic Delaware River, is a perfect location for your historic Bucks County wedding. The 2,000 foot long tree-lined driveway will lead guests to Pen Ryn Mansion and Belle Voir Manor. Multiple wedding packages are available that offer the exclusive use of the facility, gardens and grounds for five hours. Cocktail hour is served in a separate Manor with adjoining patios that have customizable options for appetizers and drinks.