10 Gorgeous Garden Venues
The greater Philadelphia region is known as "America's Garden Capital of the World!" These gorgeous garden venues are filled with pastel flowers, luscious greenery and more for your big day.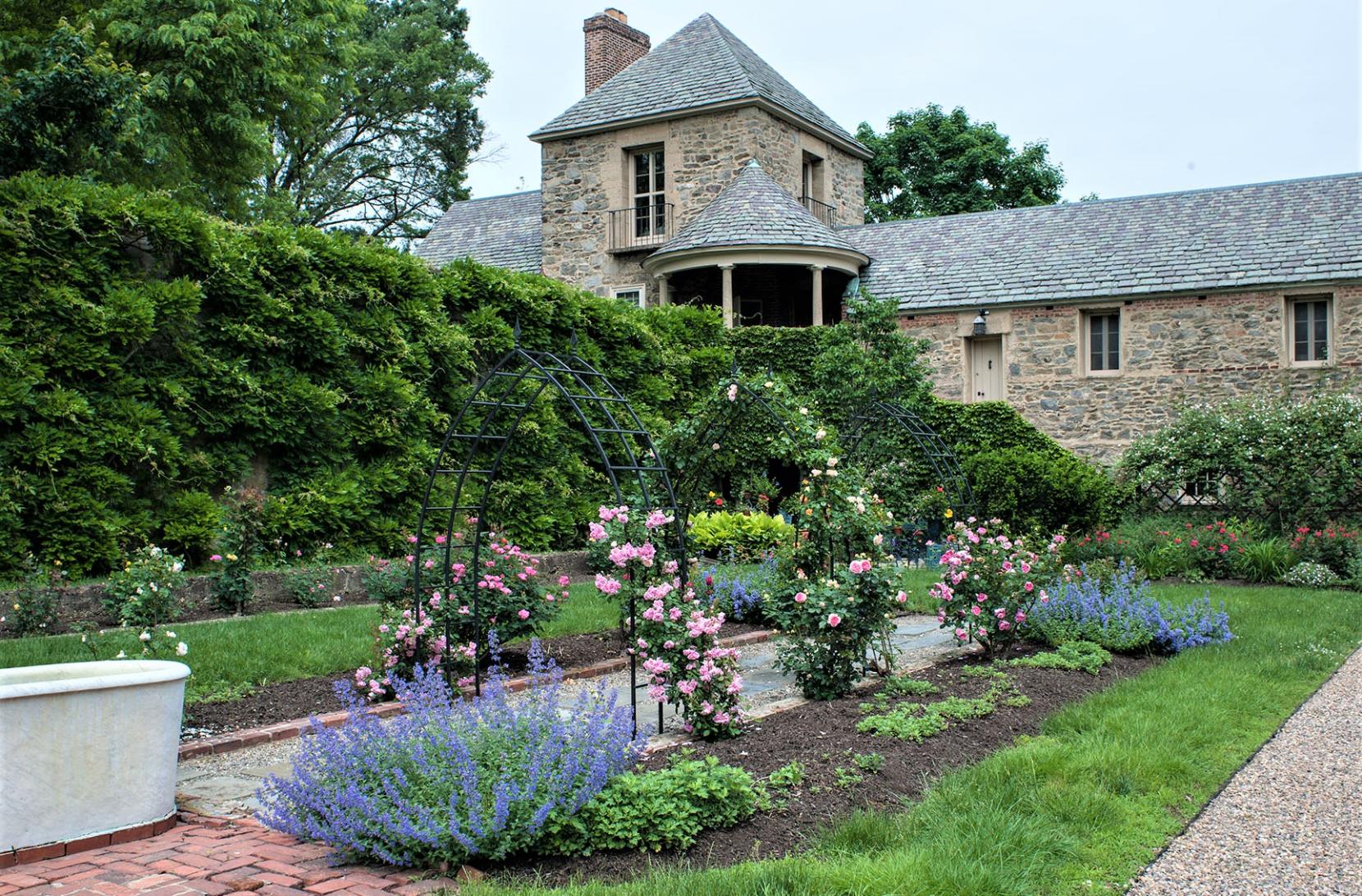 Andalusia Historic House & Gardens
Andalusia offers a fine example of Greek Revival domestic architecture amongst their extensive gardens. The property's lush landscapes were reconceived by a London-based landscape designer and plantswoman Arabella Lennox-Boyd. The historic "Big House" that once belonged to the Biddle family is only available for a select number of weddings per year.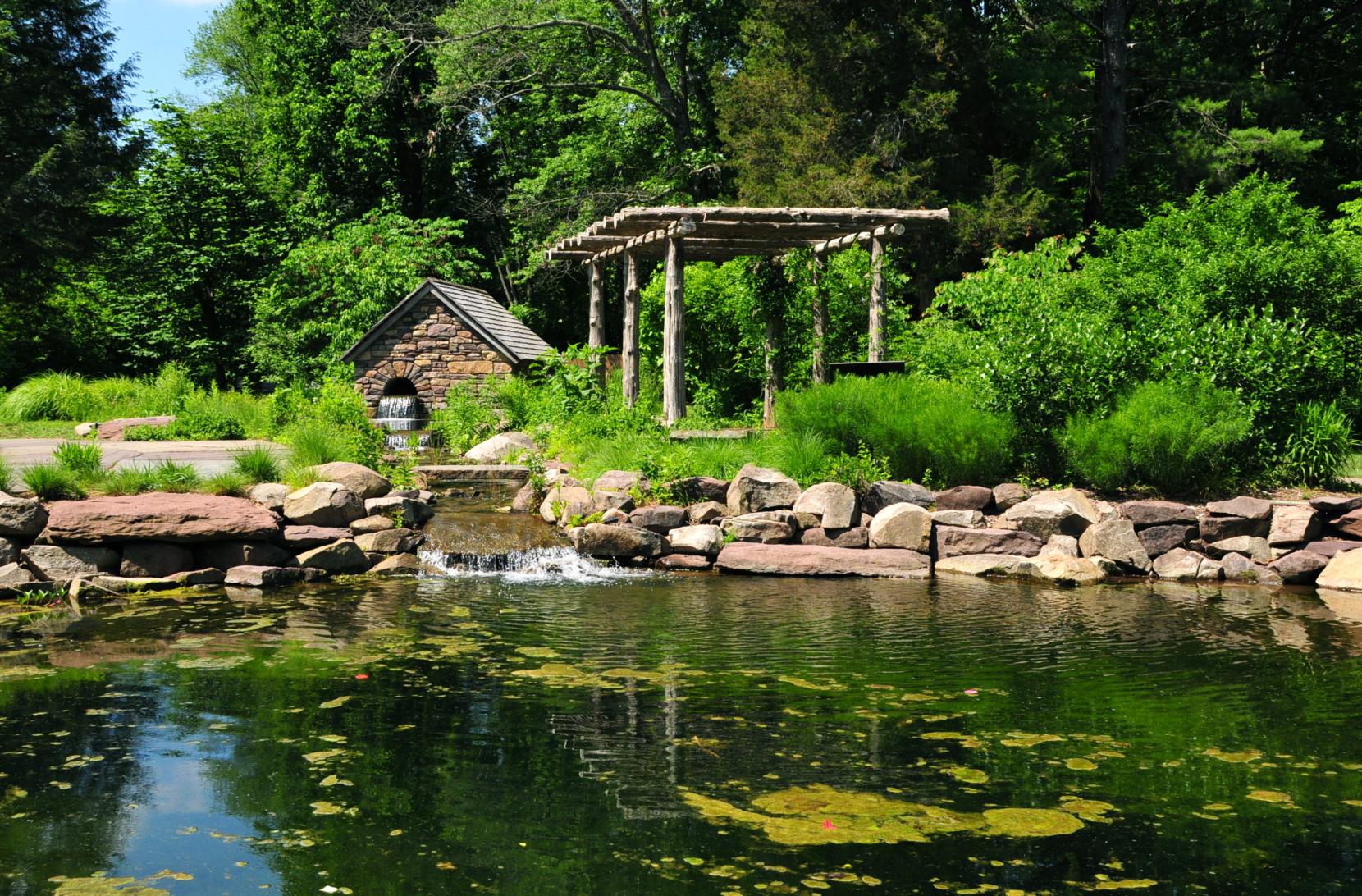 Bowman's Hill Wildflower Preserve
Bowman's Hill Wildflower Preserve has native wildflowers, ferns, shrubs and trees in trails, woods, meadows a pond and creek! Enjoy views of the bird observatory while hosting a wedding or special event for 80 to 100 people.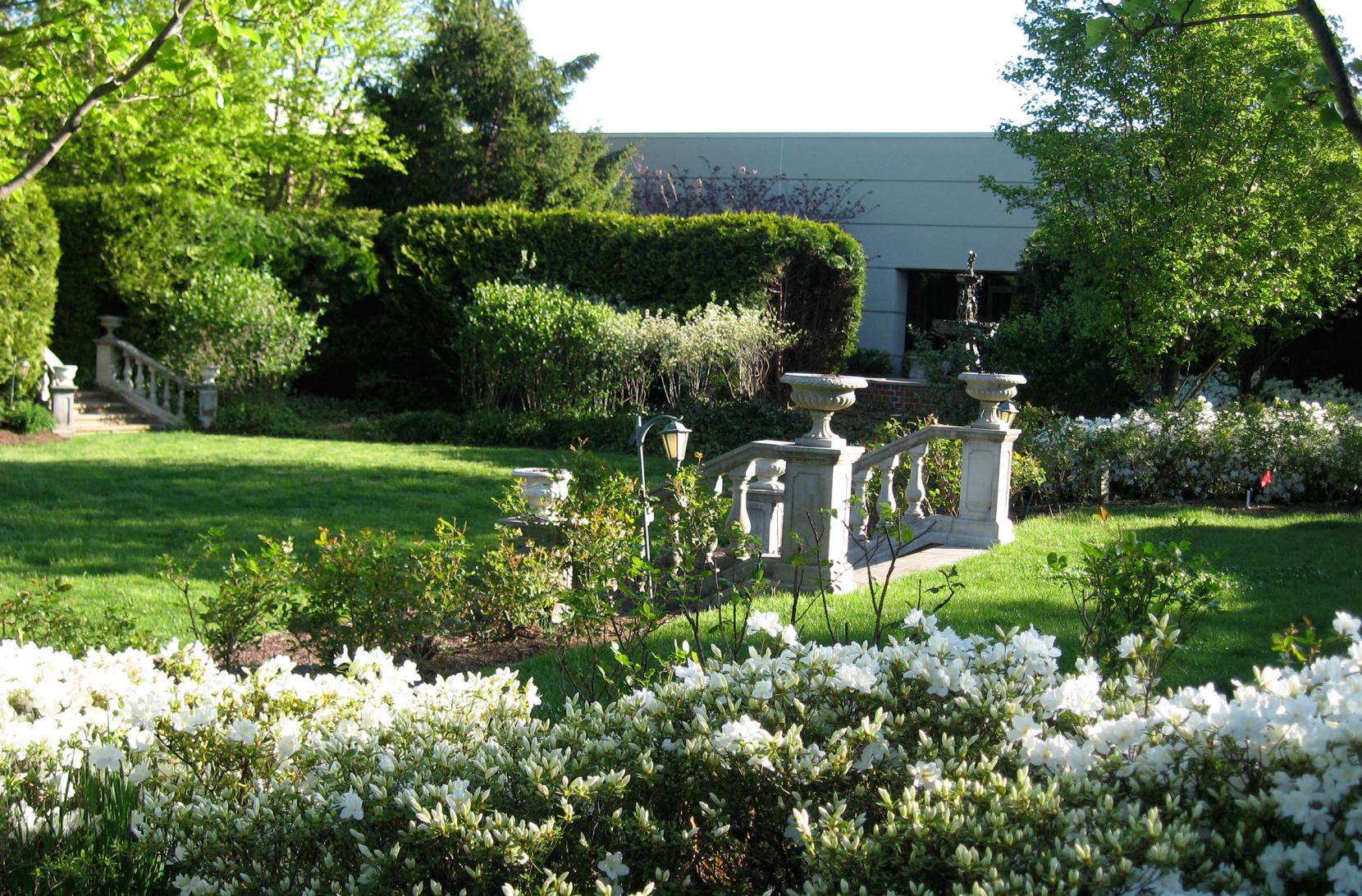 Garden Stairs at Byers' Choice
The formal gardens at Byers' Choice are a unique setting to say "I do." Take photos by the fountain, stroll up the stairs and through the fields of florals. Don't forget to take some fun photos by the garden statues!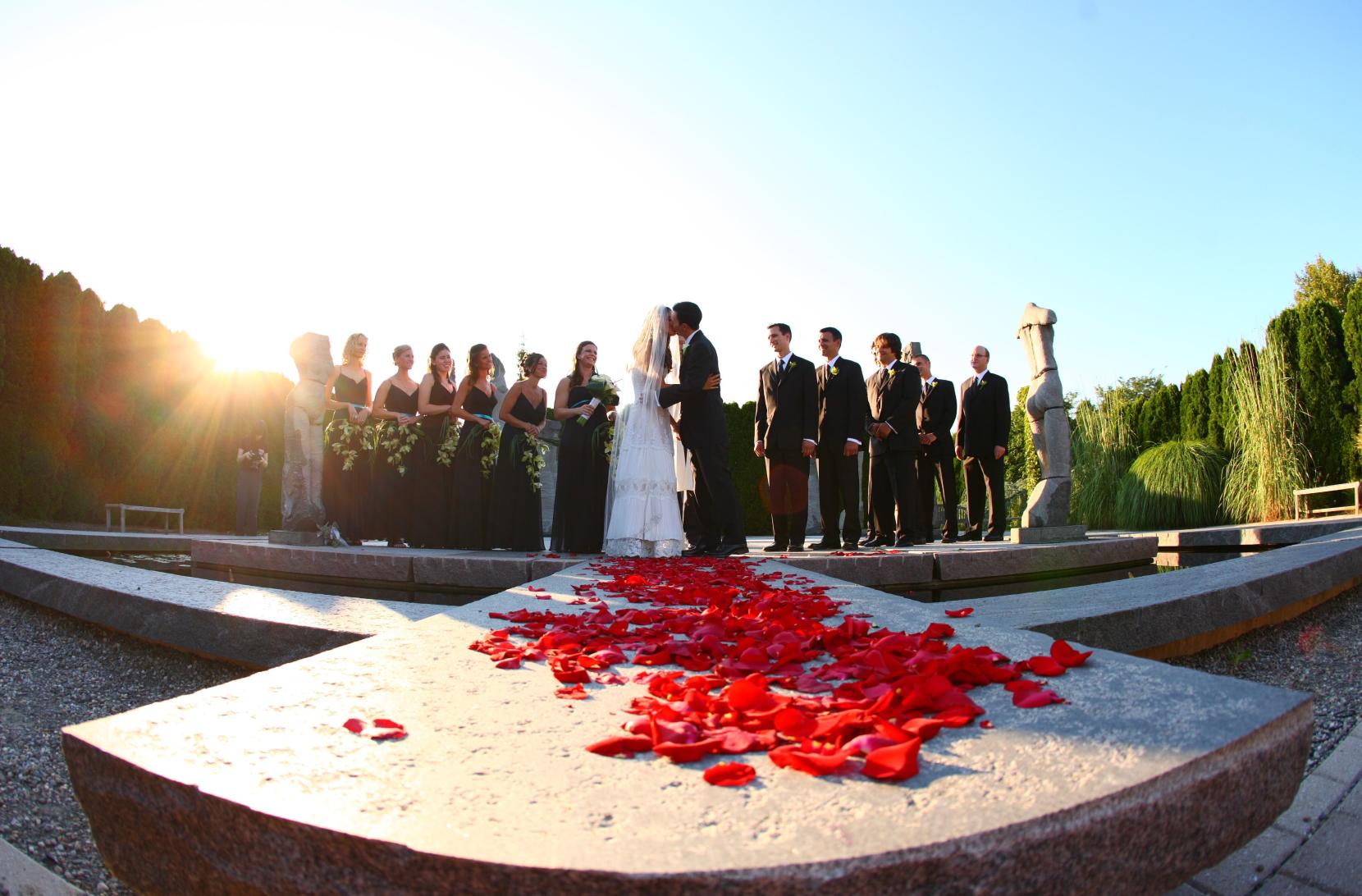 Grounds for Sculpture Wedding
Located across the Delaware River in Hamilton, New Jersey, the Grounds are an artsy wonderland, filled with unique, creative sculptures and beautiful nature. Get married on 42 acres of meticulous horticulture before heading inside to the upscale French restaurant, Rats.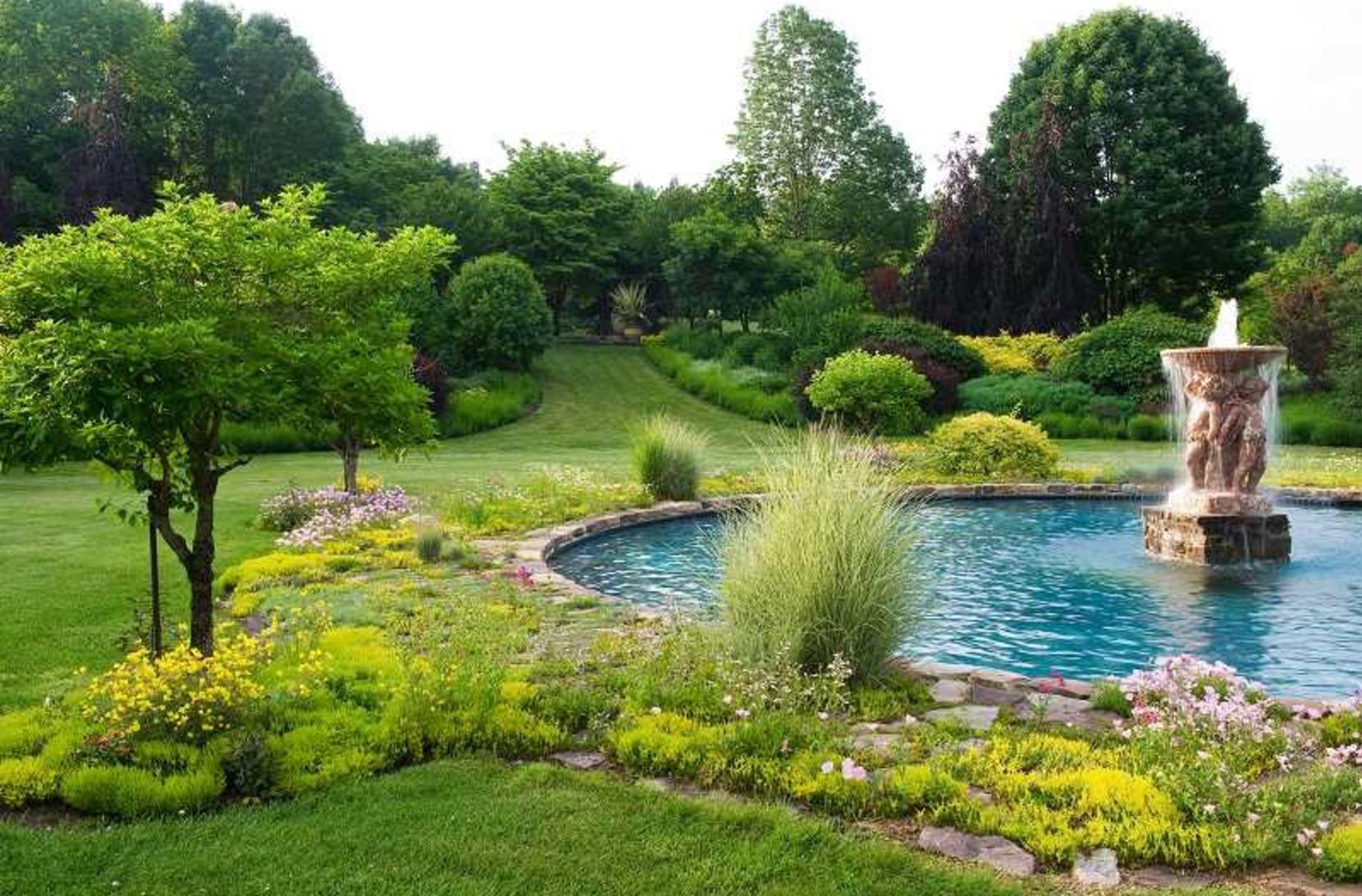 Fountain at Hortulus Farm
Hortulus Farm, where history and horticulture meet, is a 100-acre property that features 24 separate gardens filled with serene paths, greenswards and bridges. In spring, witness over 200,000 daffodils, narcissus, bluebells, dogwoods and Delaware Valley white azaleas bloom.
Wedding at HollyHedge Esate
Celebrate your nuptials at this rustic venue in a garden-like setting just outside of New Hope. Take your photos in the beautiful woodland area and have guests enjoy nature during the ceremony.
The award-winning gardens at this Pulitzer Prize winning humanitarian's former home make a scenic garden back-drop for your big day. Explore the stone farmhouse and Estate Pavilion.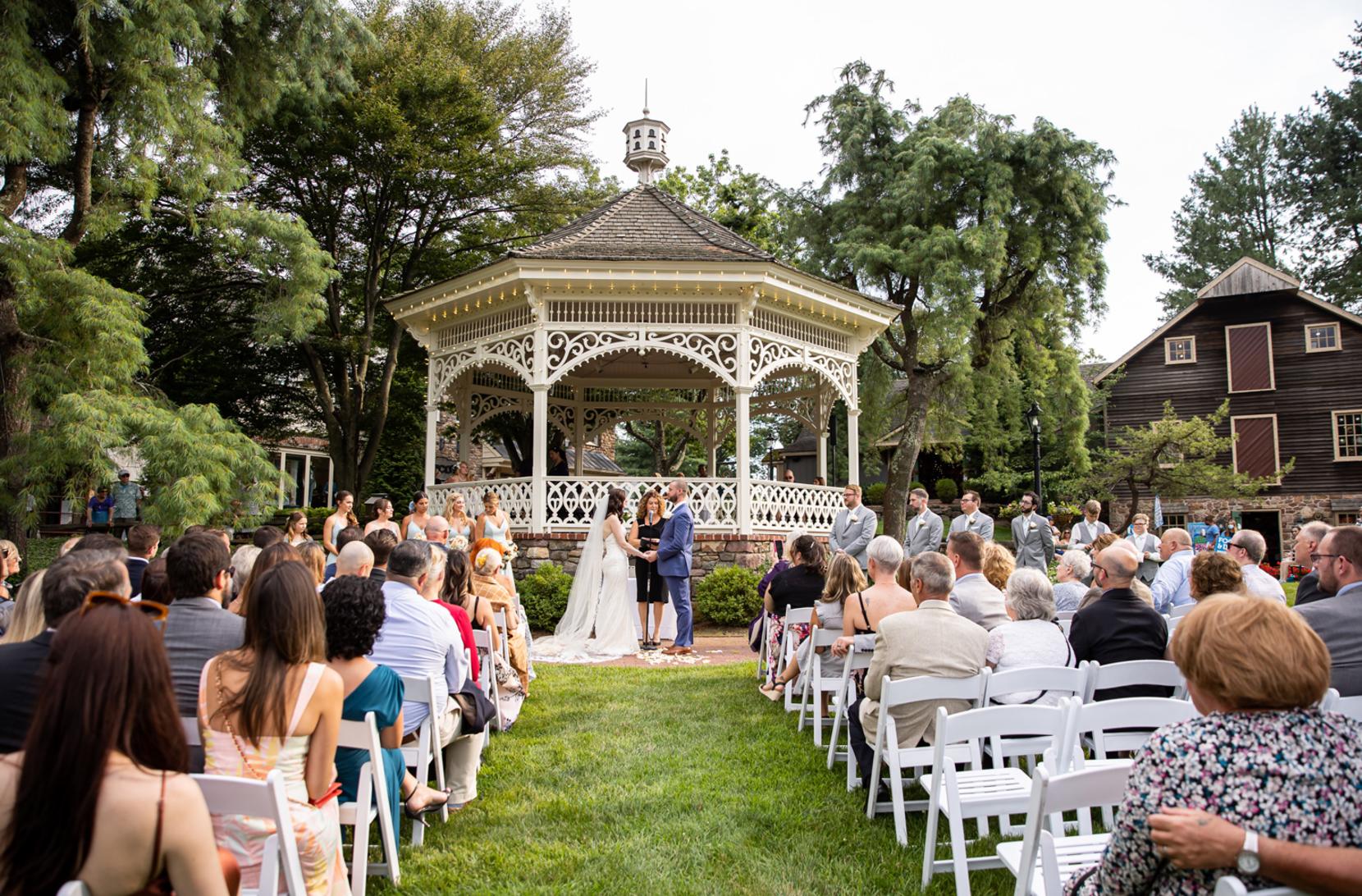 Wedding at Peddler's Village
Wed outside at this iconic area of Bucks County. Surrounded by rolling hills and manicured lawns, wed under the gazebo on the upper lawn where all eyes will be on you!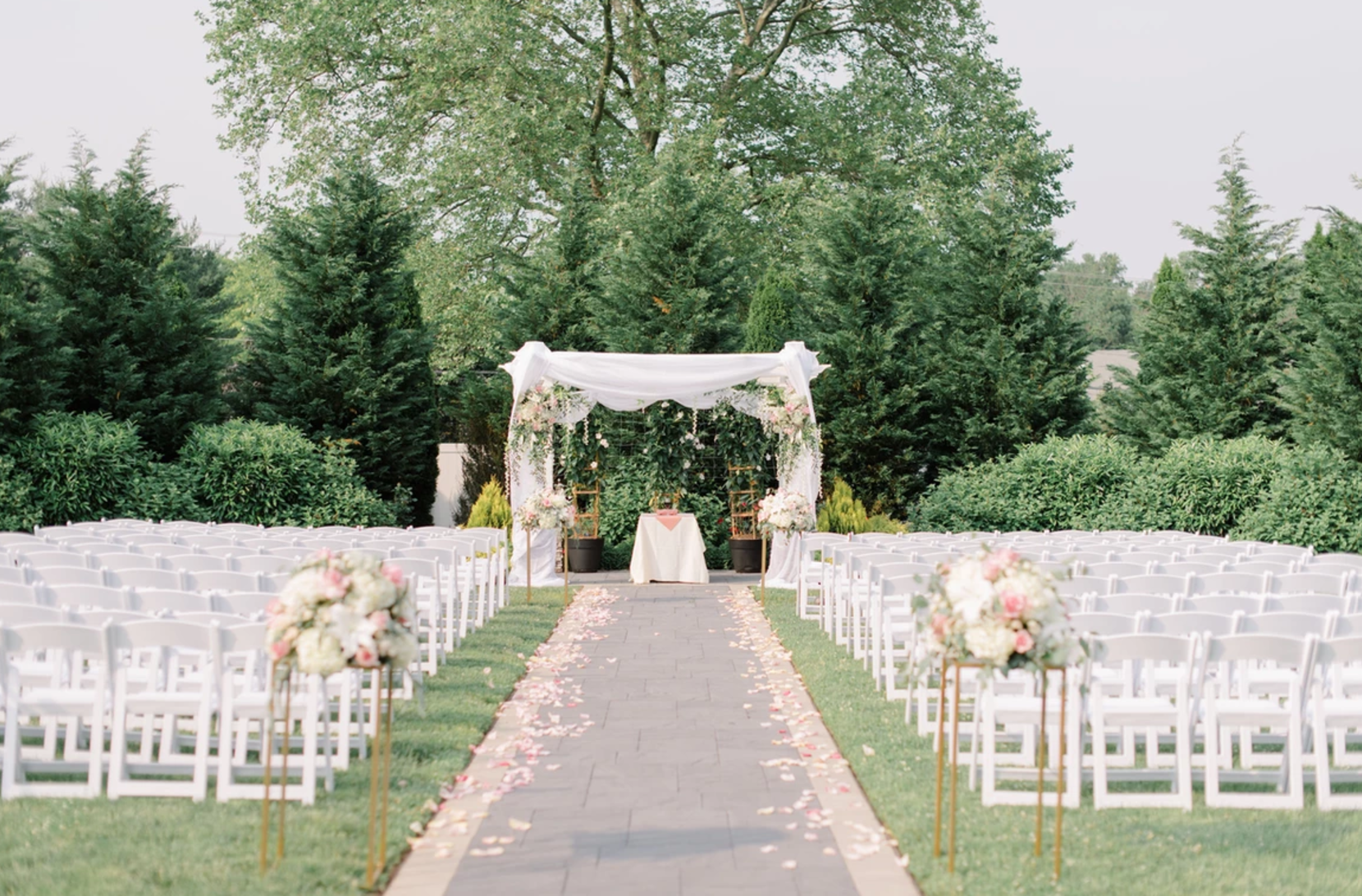 Courtesy of The Warrington's website
The Warrington Country Club, located on five scenic acres, is an excellent venue for your memorable event. Choose between the Arbor Gardens or Crystal Gardens for a picture perfect backdrop.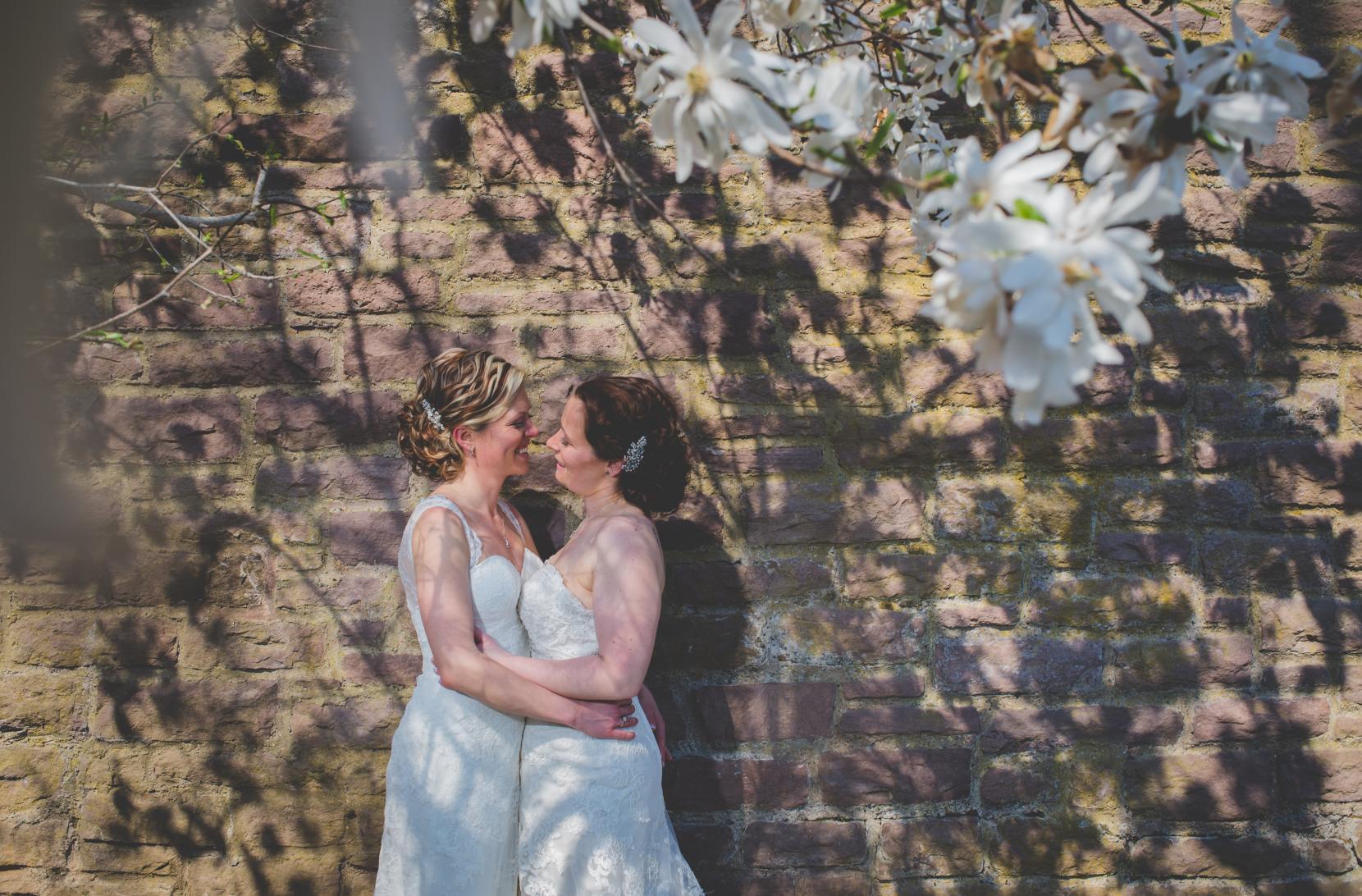 The formal gardens here were constructed in 1931 by George F. and Stella Elkins Tyler to provide a beautiful landscaped setting for their estate. Today the four-tier formal gardens, influenced by French and Italian gardens, feature varieties of flowers, lush lawns, stone walls and more.