Brew Up the Perfect Party
Looking for a fun and unique space to hold your next party or event? Bucks County has breweries and distilleries with space to accommodate parties of all sizes and types! Enjoy delicious drinks from established brewpubs, new craft beers made with unique ingredients and a variety of appetizing food options.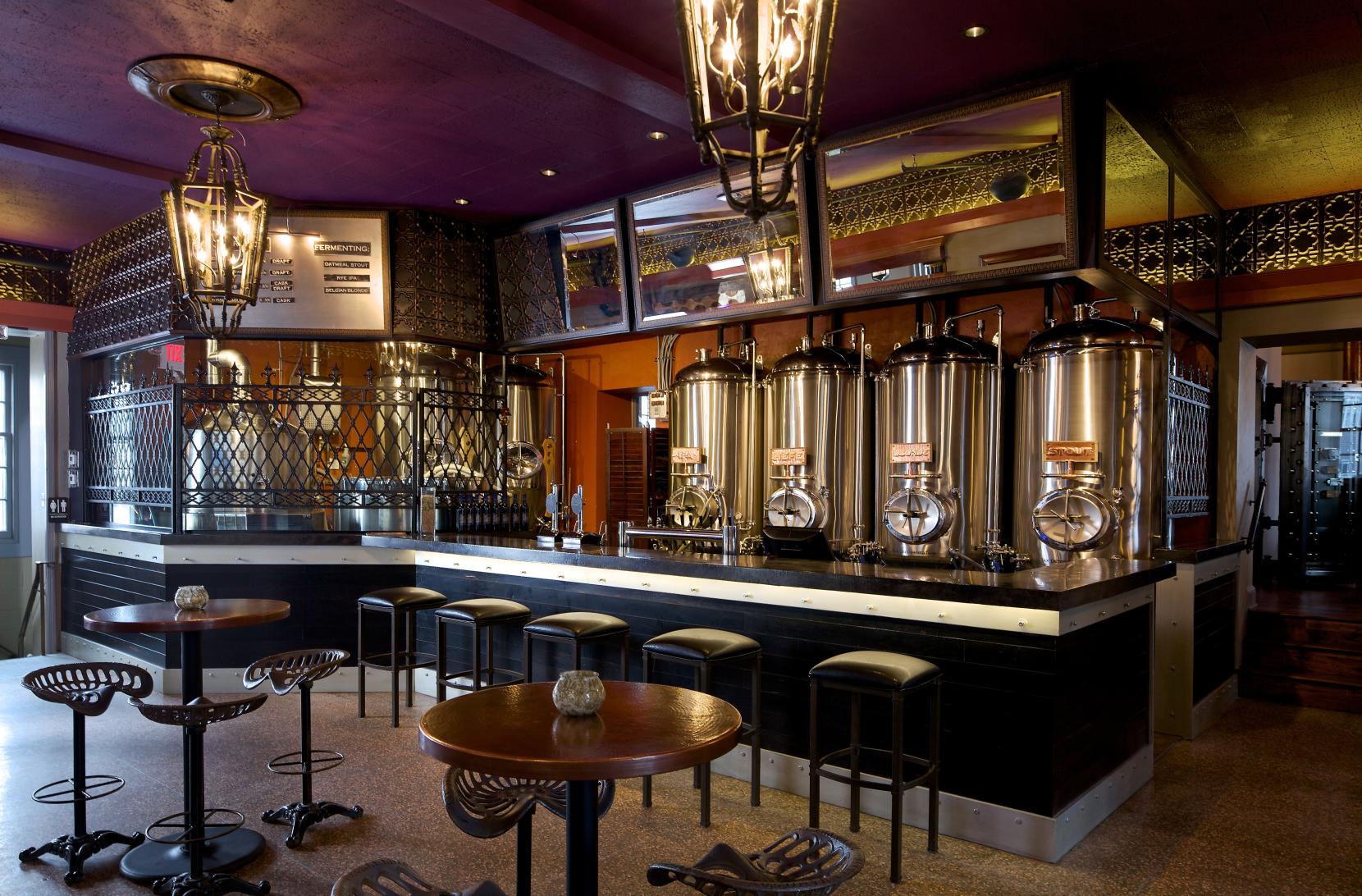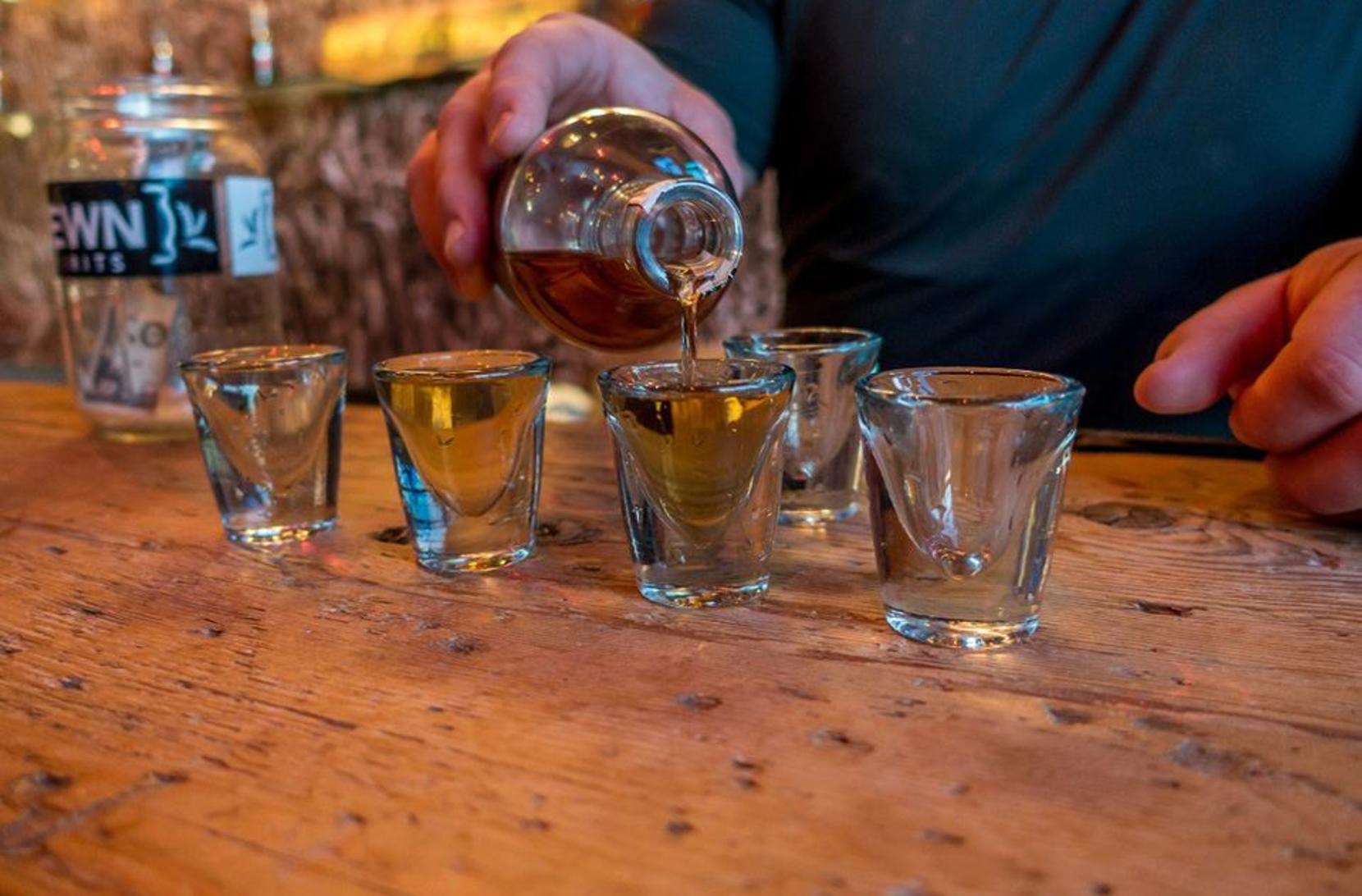 Hewn Spirits Tasting Room
• The owners of Doylestown Brewing Company use more than 60 years of knowledge and passion to make Bucks County proud by crafting low-calorie, high-taste brews. With two rooms on site, they're the perfect spot to host your next event! The Hop's room, their private party room, has 10 beers on tap and choice wine to make your event truly special. Their Tasting Room, for those 21 and older, also can be reserved for private parties, corporate events, tours and private tasting dinners.
• After 25 years restoring and converting barns into custom homes, Sean Tracey, star of the reality show "Barn Hunters," opened Hewn Spirits, a distillery in charming Peddler's Village. All their products are made of grains grown less than 10 miles from their distillery and are aged in unique and rare reclaimed woods, adding to their character of their spirits. Their tasting room is available for private party rentals of up to 50 people, providing a great setting for birthday, bachelor/bachelorette and corporate parties and events.
• Enjoy a piece of history at McCoole's Red Lion Inn! Originally opened in 1750, the inn was used as a meeting place during the Fries Rebellion. During a time of British monarchy, Pennsylvanians met at McCoole's to discuss the imposing English. After two expansions and remodels, the inn is now open as a bar and restaurant in Quakertown. You can host an event at this authentic brewery in one of their two renovated spaces.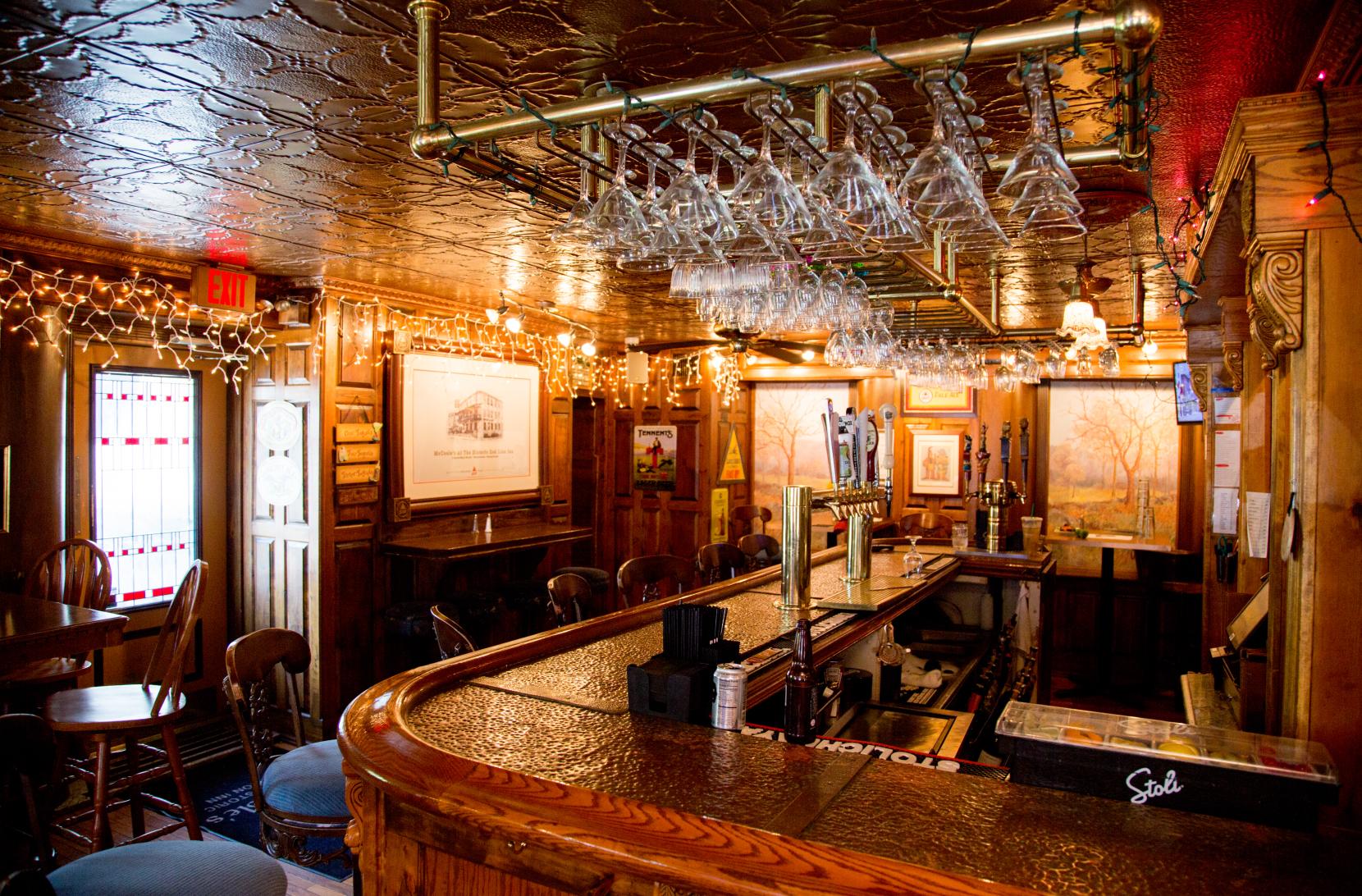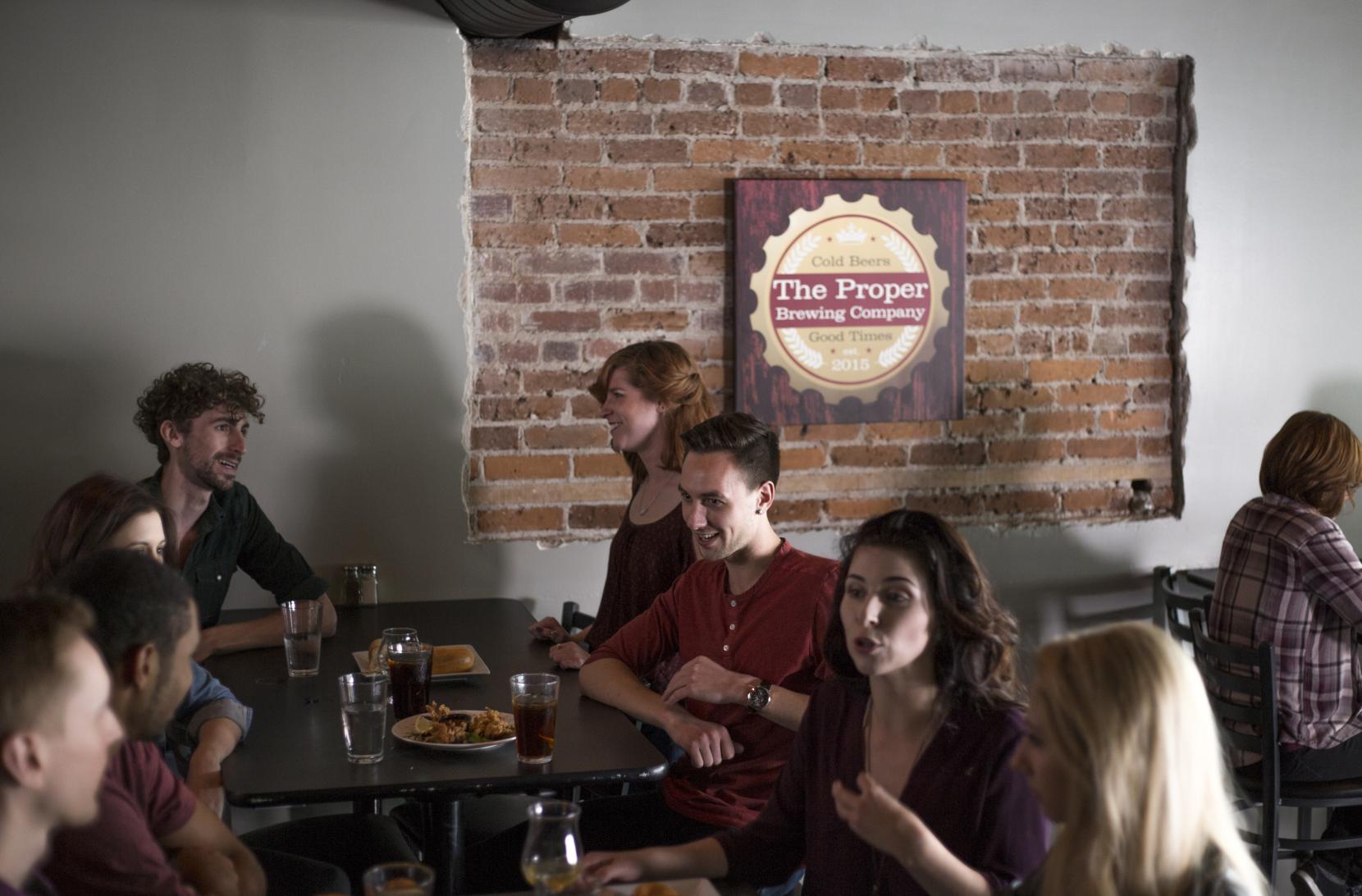 Friends at The Proper Brewing Company
• Throw your next event at The Proper Brewing Company! Their large space is open seven days a week, perfect for large or intimate parties. Guests will love the monthly food and cocktail specials, as well as fabulous wine and cider options. From the food, to the wine and spirits, everything in this brewery is locally-sourced.
• The outdoor patio at Station Tap House in Doylestown is the perfect spot for your next birthday or bachelor/bachelorette party! Every beer-lover can find something to drink from their extensive drink menu and their daily food and drink specials make any day a great day for a party! Afterwards, check out the rest of Doylestown for plenty of great restaurants, shops and more to keep your party going! 
• Triumph Brewing Company in New Hope has it all: a variety of mouthwatering beers, delicious food, live music, and a spectacular party space. The wide open, industrial atmosphere has a modern feel and is perfect for a gathering. Triumph plays host to parties of all sizes, from 15 to 200 guests, and with their extensive drink and banquet menus, your party will triumph over any other!
• Vault Brewing Company is located in the quaint town of Yardley, but provides an atmosphere more comparable to the old speakeasies of Philadelphia. Formerly the home of Yardley National Bank from 1899 to the 1920s, the brewery takes its name from the large, original bank vault that now serves as the beer-conditioning cellar. This venue opts for a stunning interior and conversation starters rather than TVs, unique pub dishes rather than burgers and fries and recorded and live jazz and funk rather than radio music and DJs.