ANNUAL EVENTS
No matter what time of year, Bucks County always has something exciting for you to discover - just check out our Events Calendar!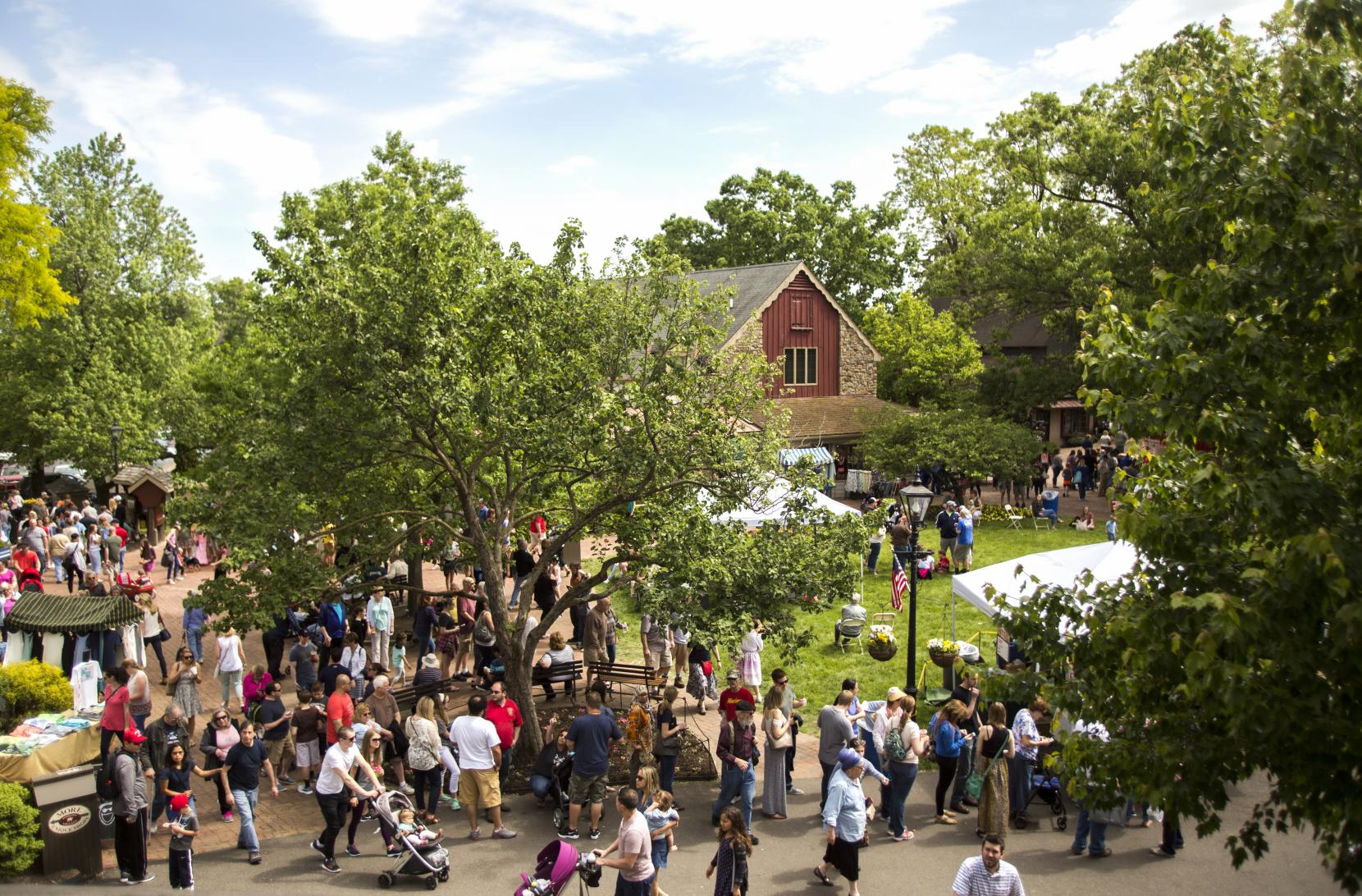 Peddler's Village Strawberry Festival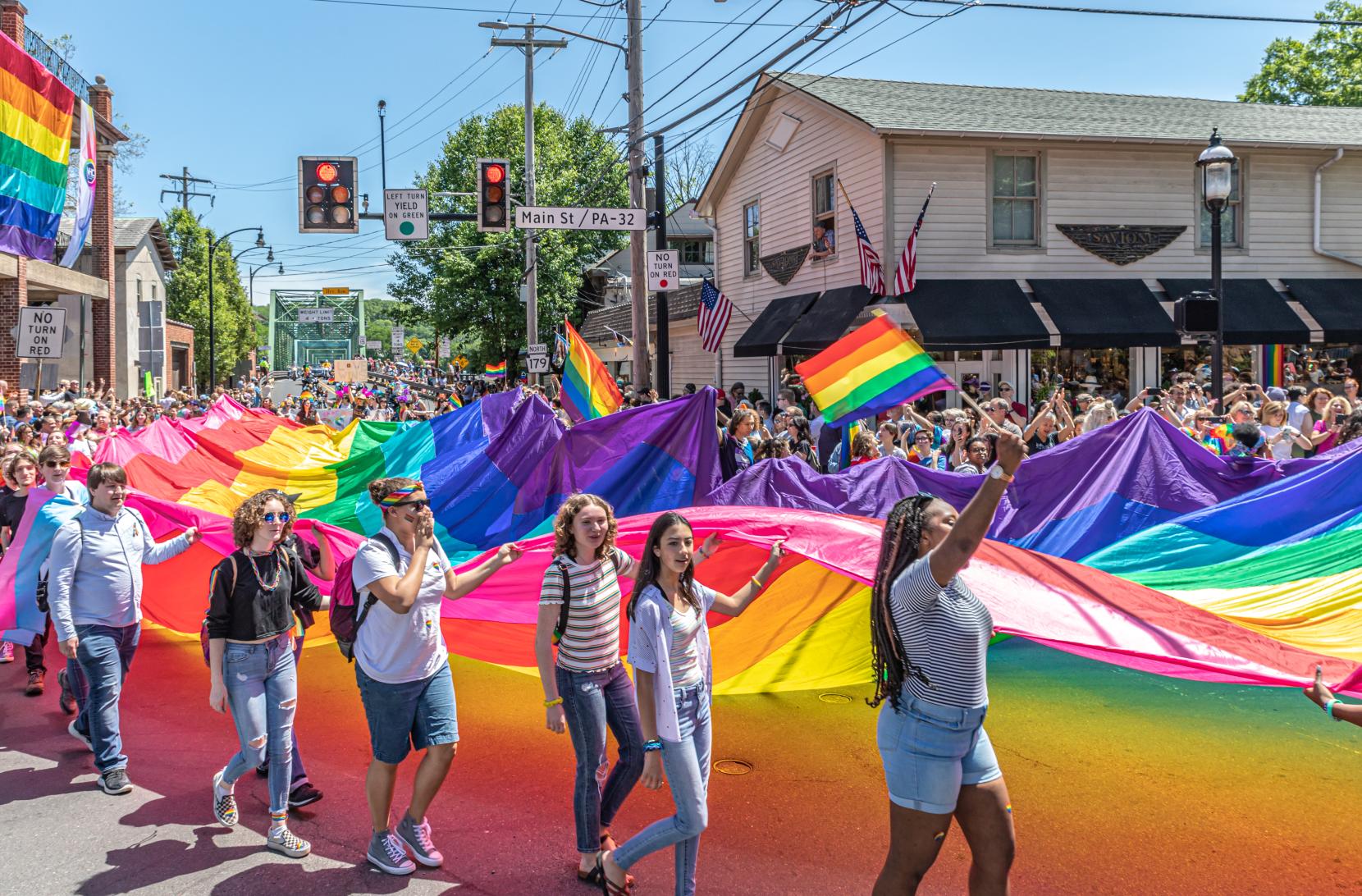 SPRING 
Admire the handy work of area designers as they transform a Bucks County home into something spectacular!
Celebrate LGBTQ+ diversity during the Pride parades and festivals in New Hope, Doylestown and Perkasie!
Enjoy live entertainment to celebrate St. Patrick's Day at the Green Parrot Restaurant in Newtown. 
Be sure to satisfy your sweet-tooth by tasting the uniquely presented strawberries from several vendors.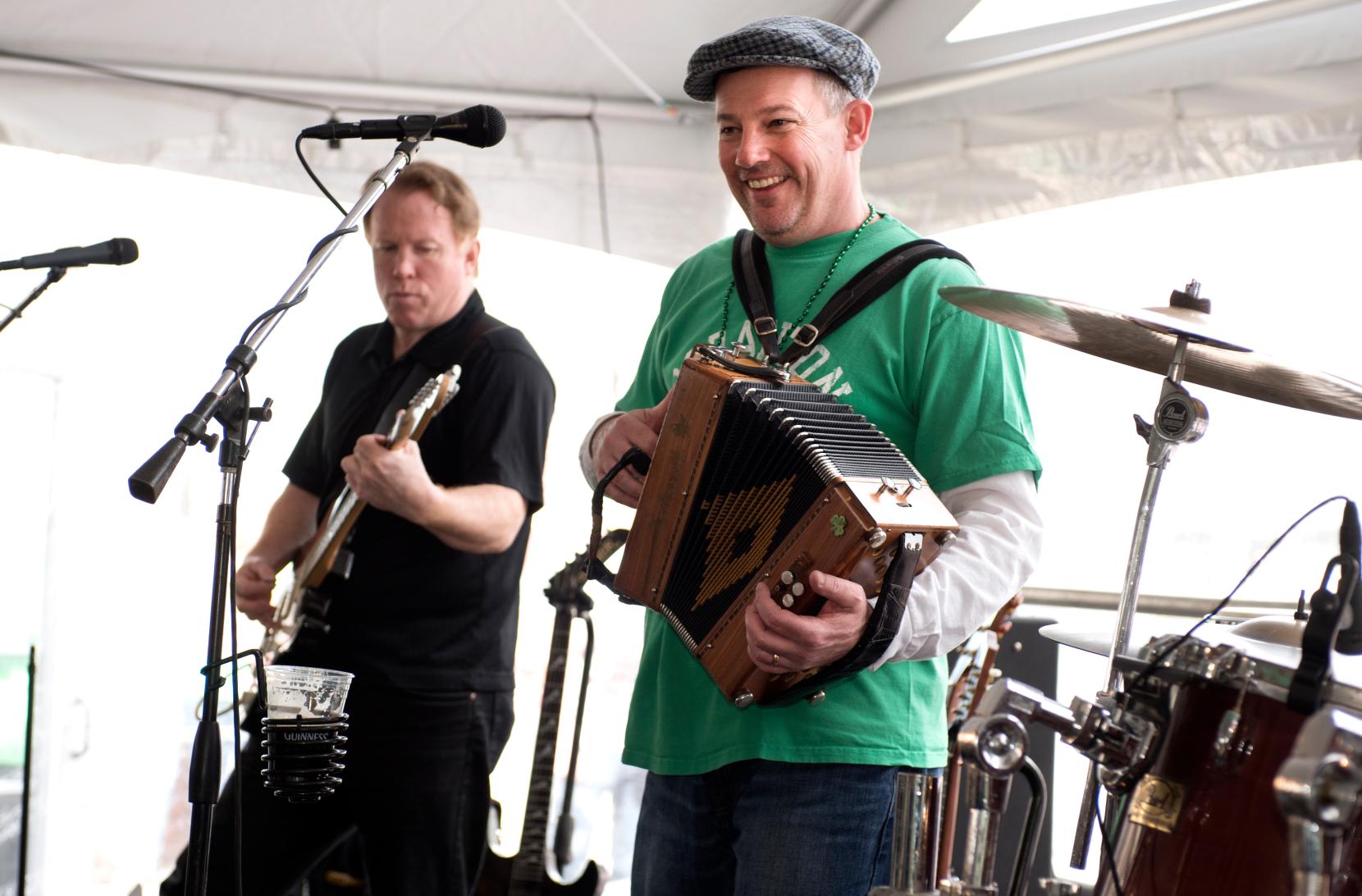 Green Parrot Irish Festival band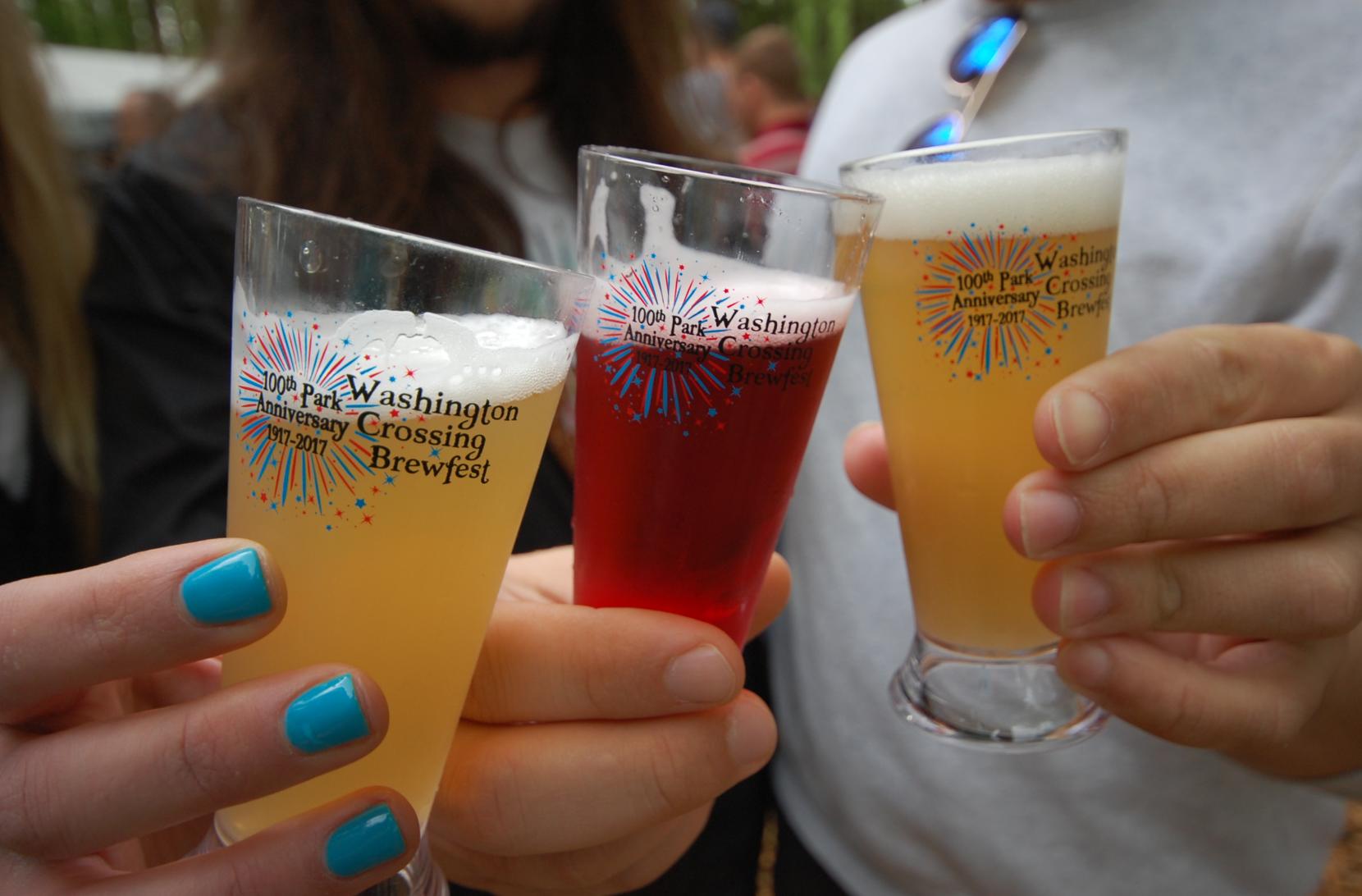 Beer glasses at Washington Crossing Park
PEEPS® in the Village
This colorful display includes more than 90 creations of wall art, dioramas, and sculpture, all prominently featuring the popular Pennsylvania-made bunnies, chicks, and other candies.
Excite your taste buds with more than 50 local and regional craft brewers and their samplings.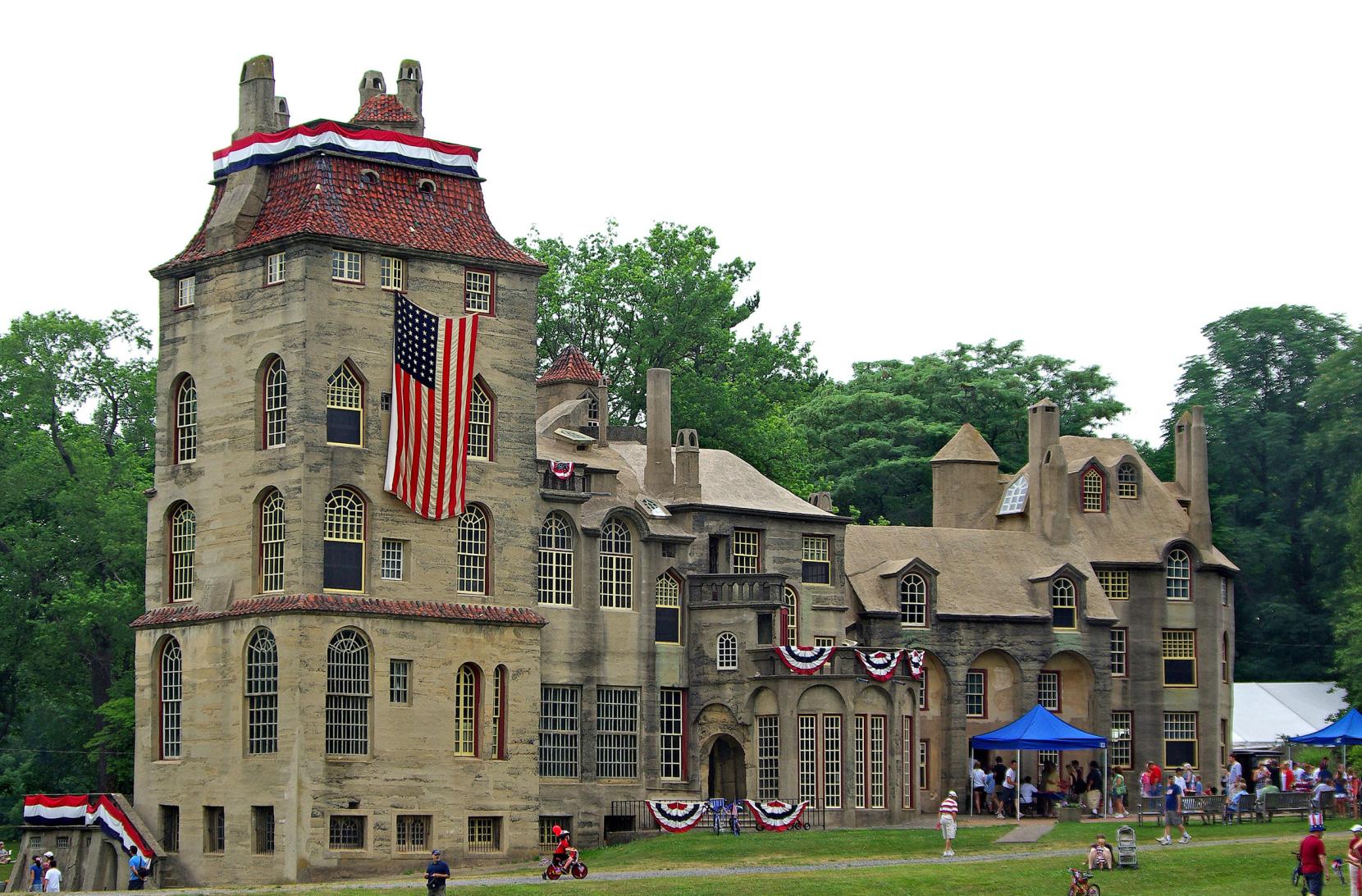 Fourth of July Celebration at Fonthill Castle in Doylestown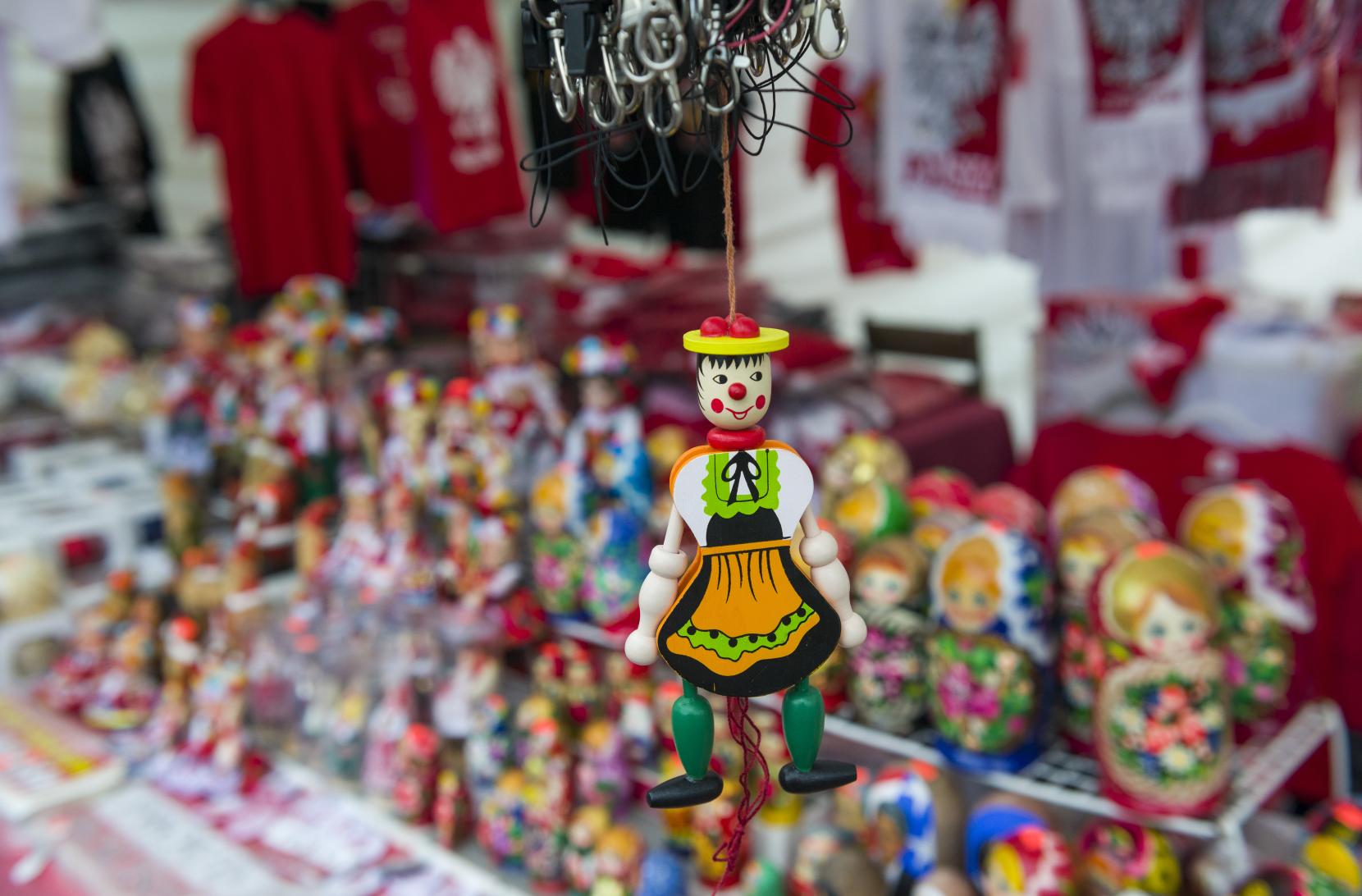 Czestochowa Polish Festival
Tap into history and taste beer and food on the 43-acre grounds of the 17th century Pennsbury Manor country estate. 
You won't want to miss these antique and classic automobiles that compete for awards in this welcoming town.
Enjoy live outdoor music at the William Penn Bank Arena weekends in the summer.
Bucks County Beach Days: Sand Sculptures in the Village
Celebrate summer vibes with larger-than-life sand sculptures and play-all-day sandboxes designed for family fun at Peddler's Village.
Join us for this patriotic holiday with games, contests, and plenty of food!
Enjoy free entertainment, attractions, vendors, and plenty of great food during this family-friendly fair in August.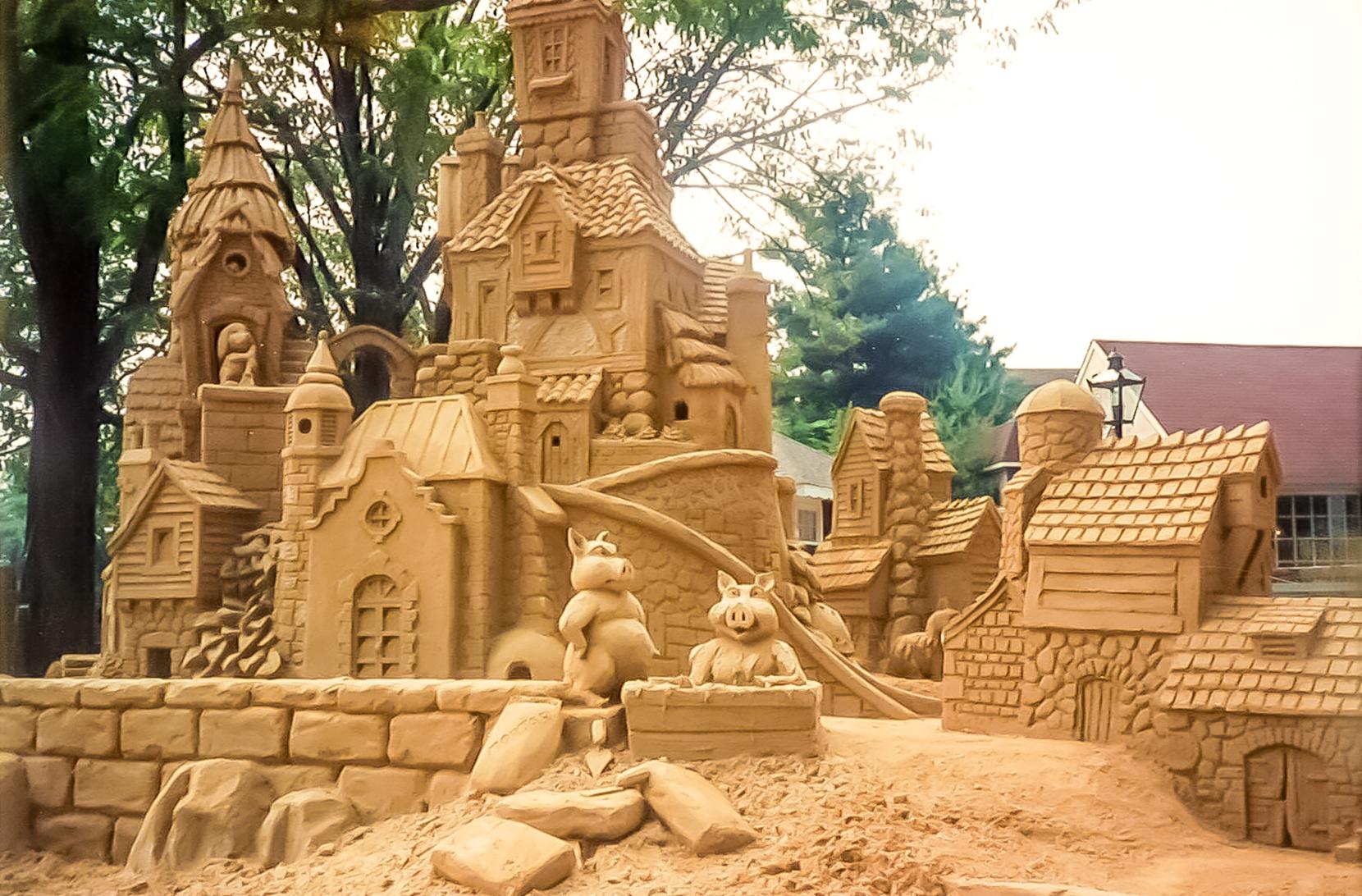 Sand Sculptures in the Village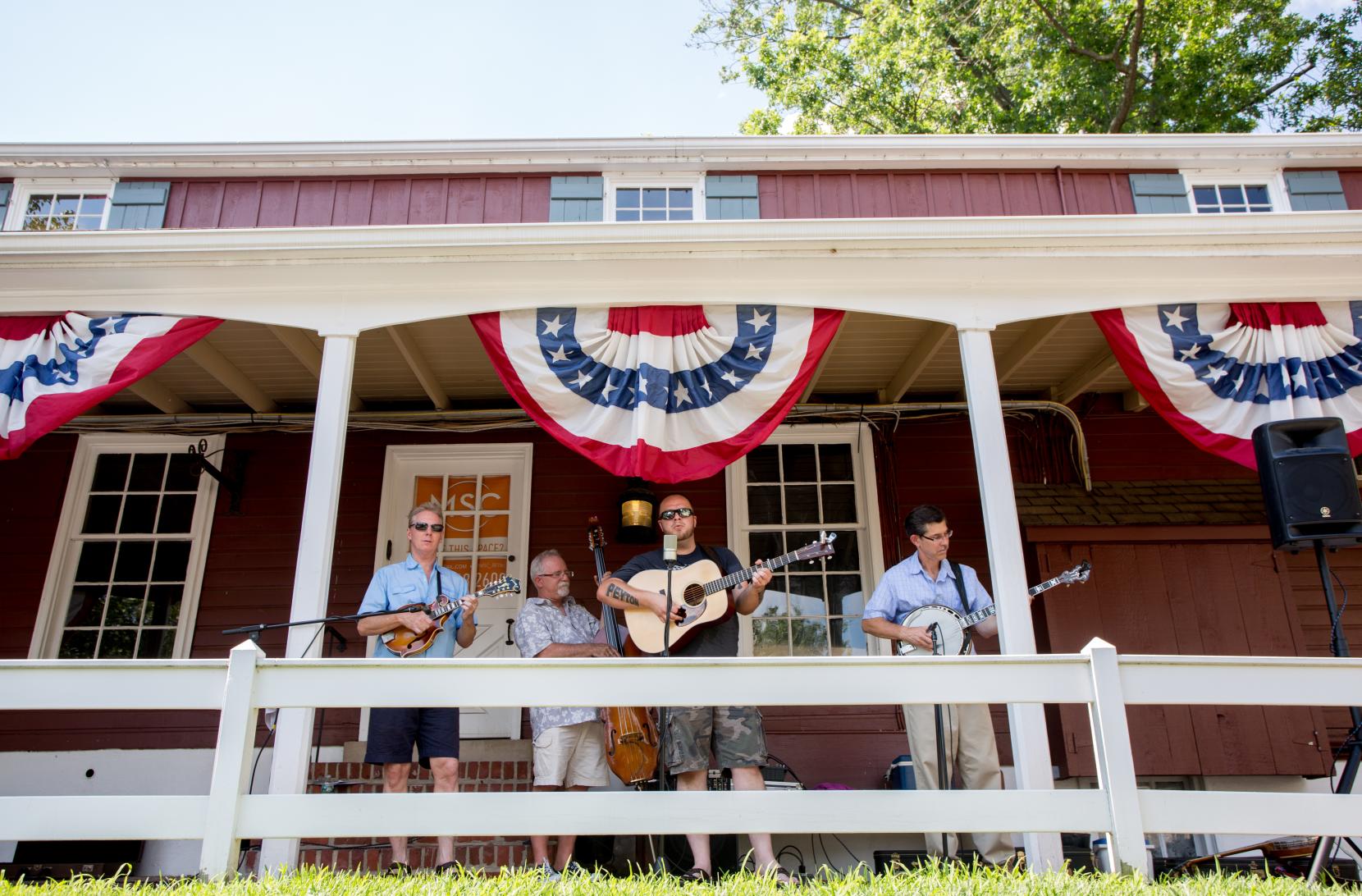 Band at Peddler's Village Bluegrass & Blueberries
Have fun swaying to bluegrass & country music, while munching on sweet blueberry treats.
Enjoy various peach treats and sizzling savings in every shop.
More than 400 antique, classic and custom vehicles line Perkasie's pretty, historic town center, drawing over 4,000 visitors from across the region.
All are welcome to this annual event to experience plenty of original crafts, food, and entertainment.
Get involved with this year's Arts Fest at Tinicum Park and discover new treasures made by local artists.
Upper Bucks Brewfest
More than 60 craft beers, local wineries, restaurants, vendors and entertainment highlight at the Univest Performance Center in Quakertown.
FALL 
Attend this free street fair filled with activities for the whole family, including a car show!
An annual event in September celebrating the local literary scene.
Enjoy this fine art and craft event showcasing excellence in craftsmanship alongside a festive weekend of live music, performing arts, and refreshments. 
Join us in September for Doylestown's largest annual festival to eat great food, listen to live music and discover beautiful art.
Fall's not complete without a festival to celebrate the changing leaves, the chill in the air and, of course, Halloween!
There will be endless entertainment, crafts, flea markets, tours, and food at this wonderful celebration. 
Peace Fair
An annual event for more than two decades, find crafts, food, music and games at this fair in Buckingham. 
Sample some of the area's best apple-themed treats, while enjoying this 18th Century shopping village.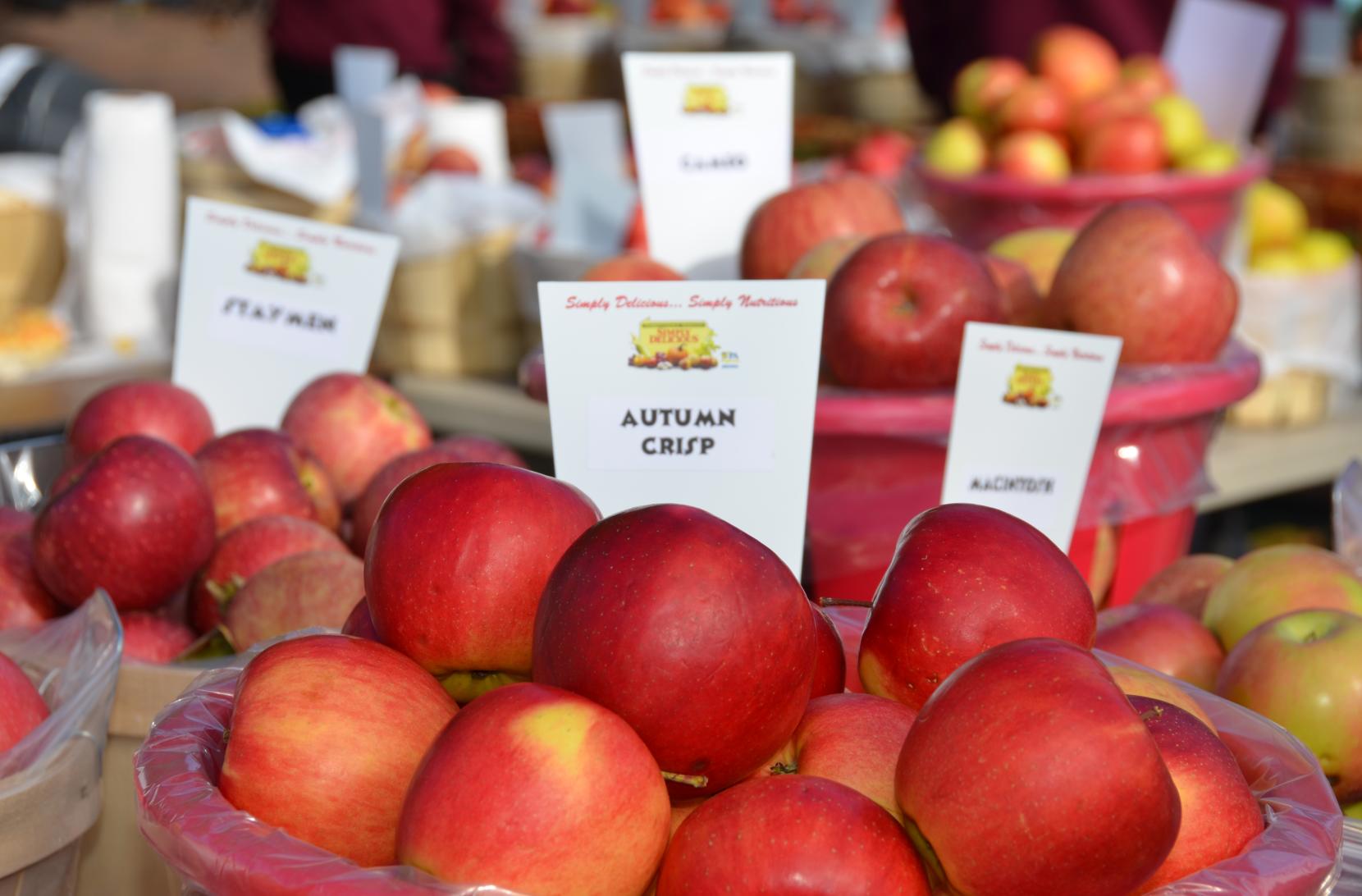 Autumn Crisp apples at Apple Fest in Peddler's Village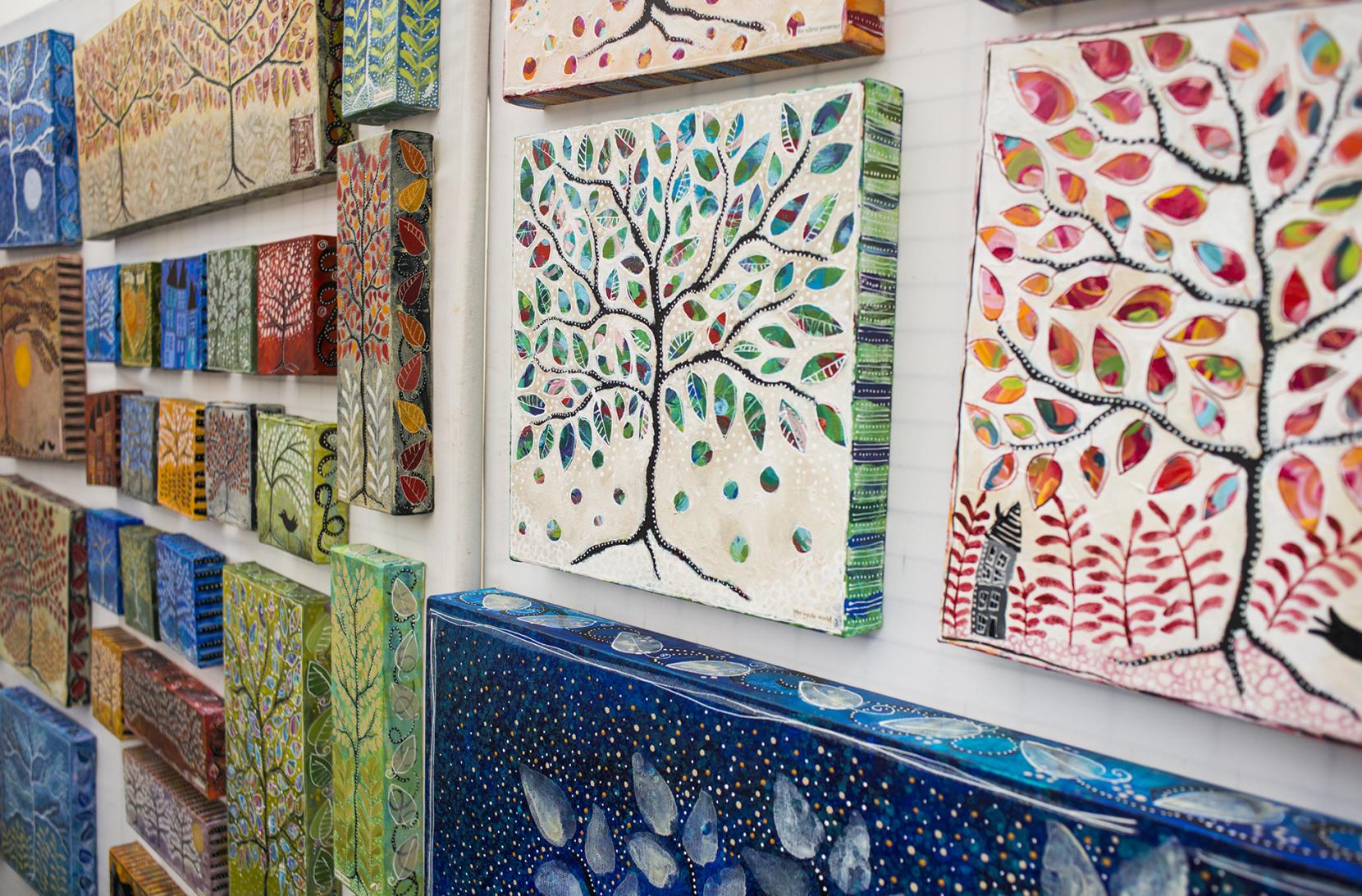 Doylestown Arts Festival trees
See the scarecrows that local businesses and organizations create displayed throughout this quaint village. 
Peruse the streets of Sellersville that are lined with arts, crafts, live music, food trucks and more! 
Scarecrow decorating, kids crafts, balloon twisting, face painting, petting zoo, pony rides, entertainers, raffle, music, pumpkin decorating, food court, family games, tractor rides, pie eating contest, craft fair and more. 
Don't miss the farm's favorite time of year with wagon rides, pumpkin picking and lots more family fun!
Explore and uncover scary surprises that you'll never forget!
Bring the whole family to Sesame Place to experience some spooky and fun events!
Get spooked on a ride through the darkest woods, and experience new thrills and attractions.
The Middletown Grange Fairgrounds are transformed into the ultimate family festival with stories, history, crafts, entertainment and food.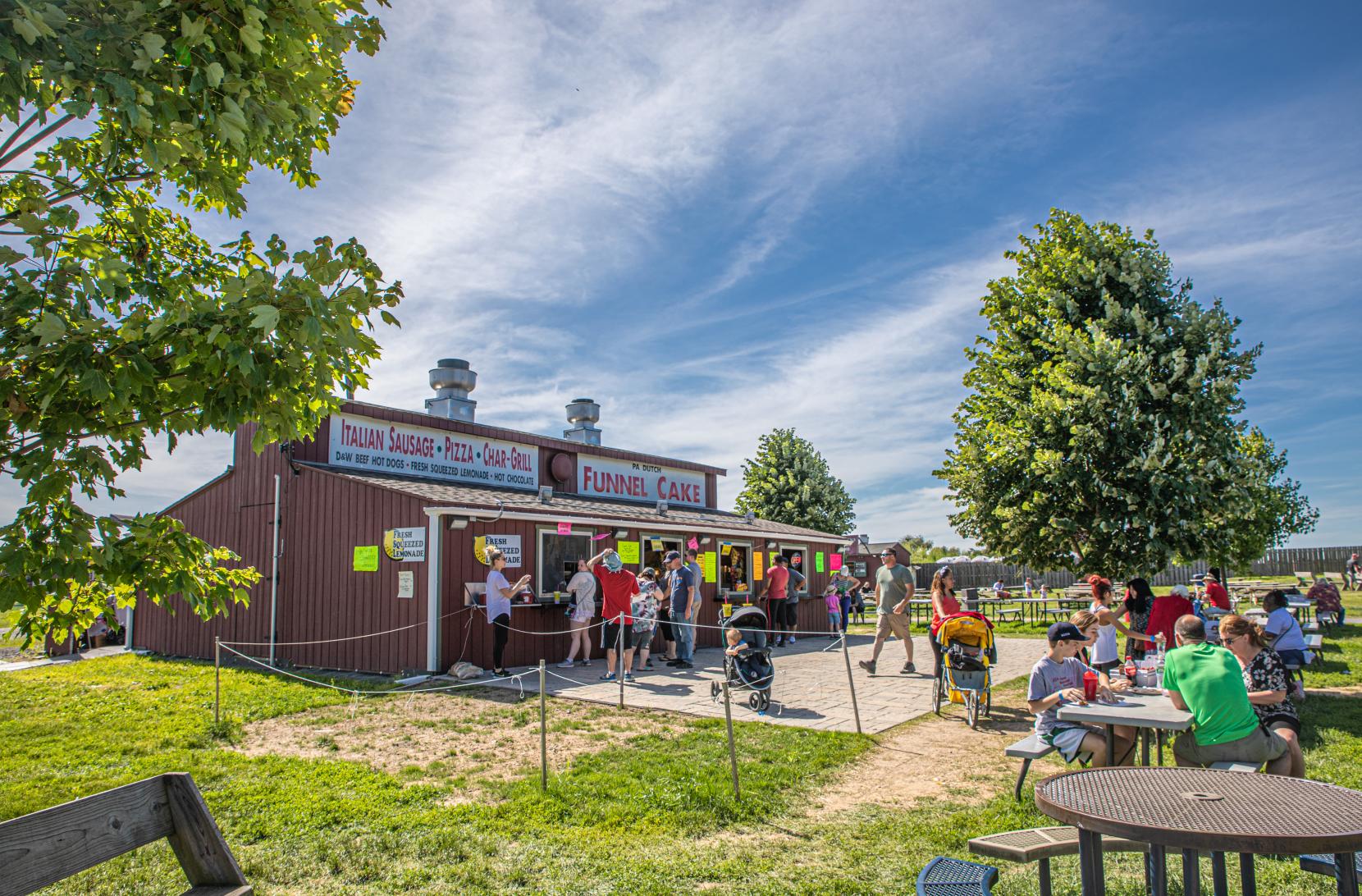 Shady Brook Summer unWINED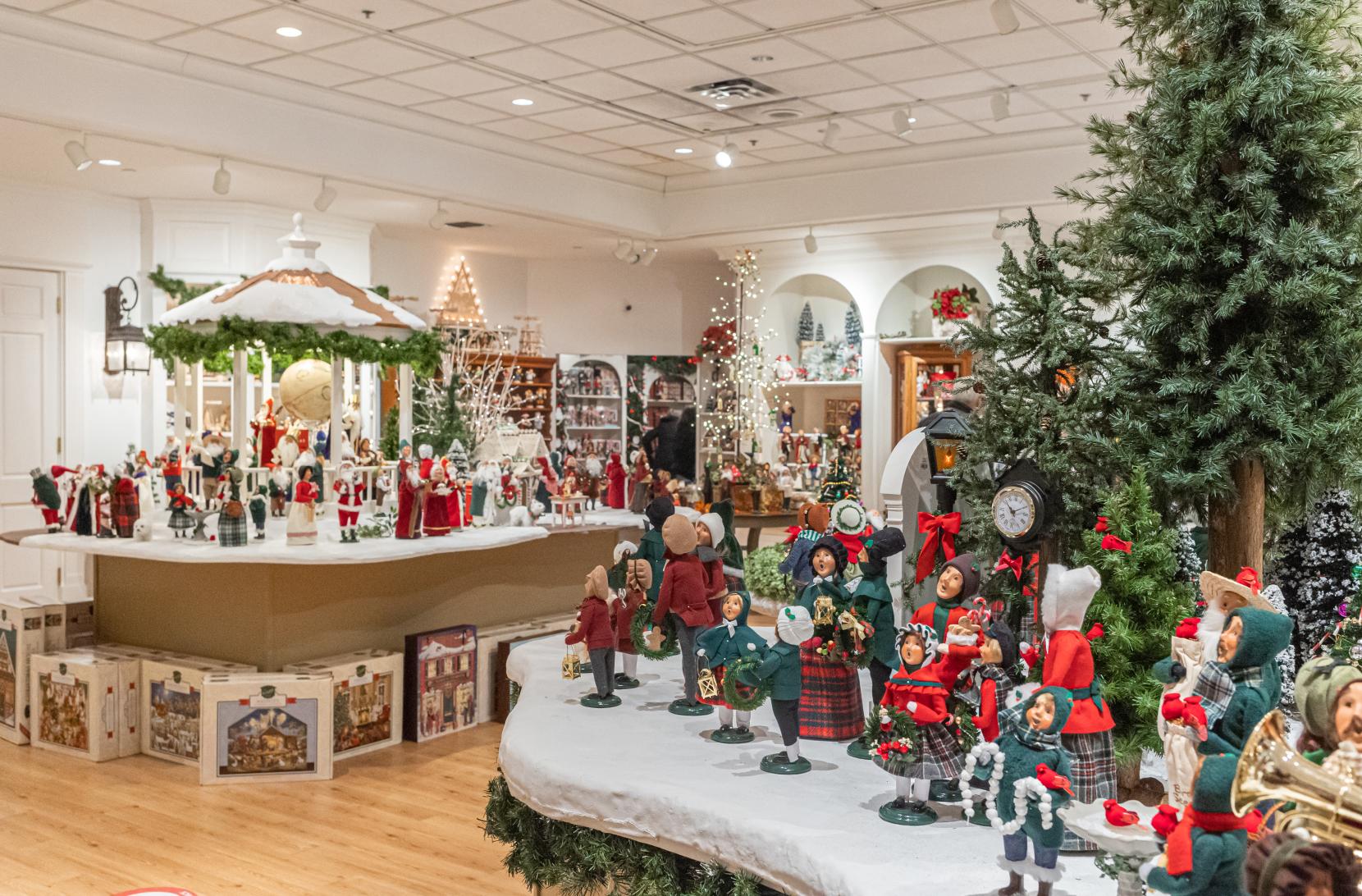 WINTER 
Join your furry friends at Sesame Place for a holiday celebration event! 
Annual Washington's Christmas Day Crossing
Watch and participate in this reenactment with colonial-era games and more.
Enjoy this celebration by candlelight with bonfires, carolers, tours and more!
Head to this festival that features a parade, cook-off, concerts, food, and more!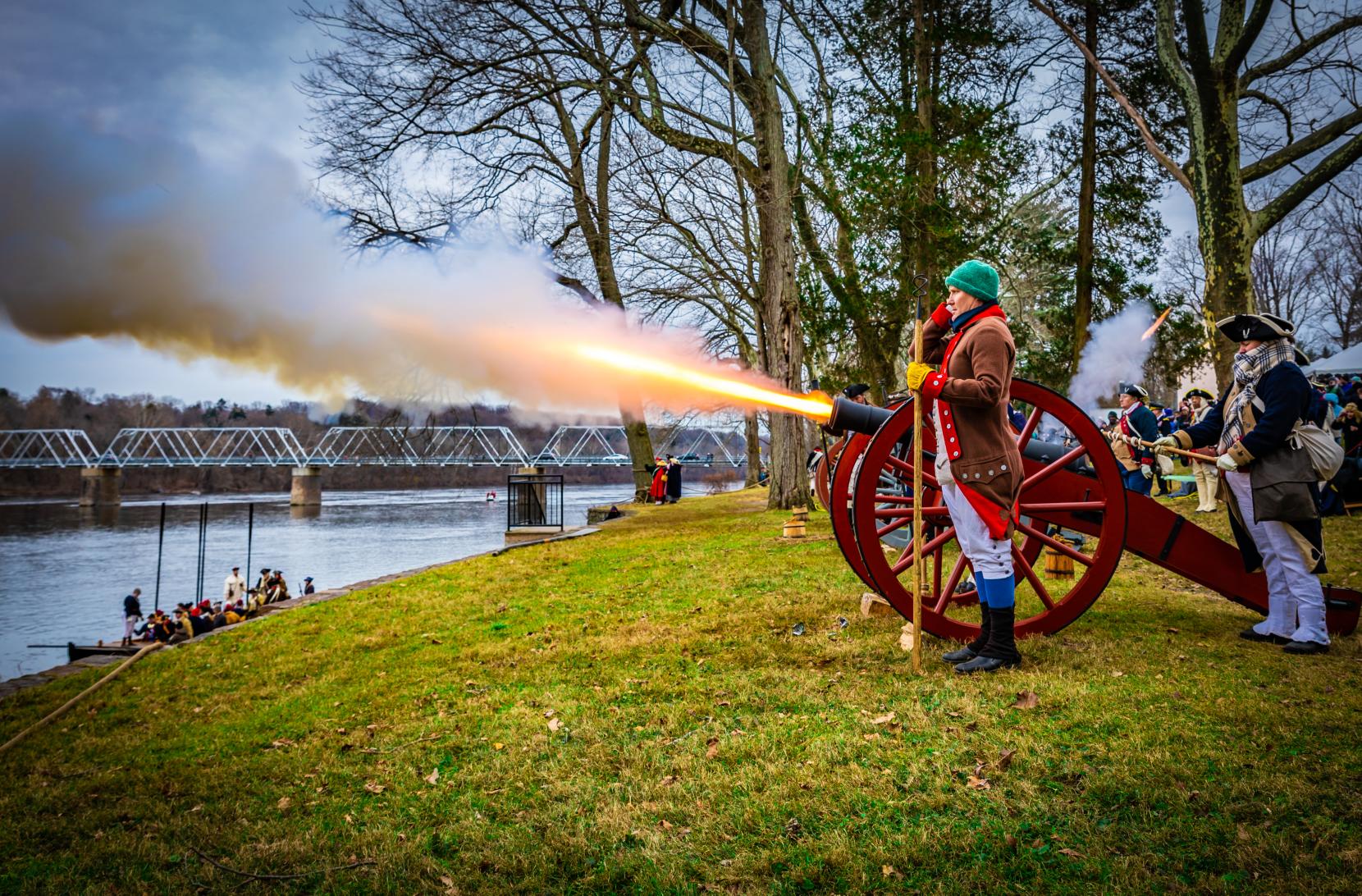 Washington Crossing Re-enactment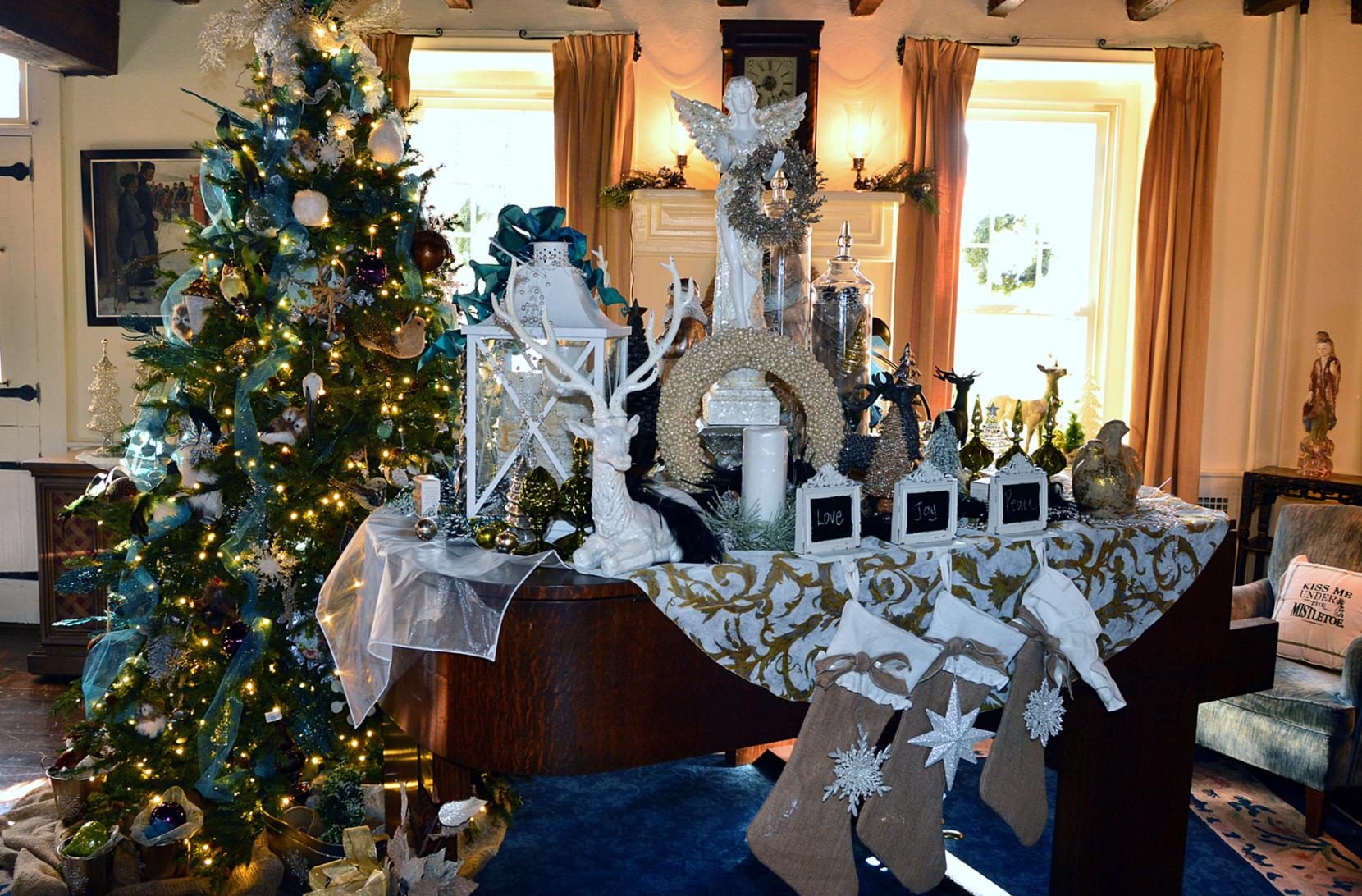 Display at Festival of Trees in Pearl Buck
Come aboard for this magical journey to the North Pole this holiday season.
All are welcome to celebrate the holidays by touring more than a dozen beautifully decorated trees.
Perkasie's community Tree Lighting Ceremony began in 1909 and is the oldest of its kind in the USA. Visiting families can enjoy entertainers, horse and carriage rides, choirs and carolers, food and live window dioramas!
Experience the joy through a ride around the thoughtfully selected light show.
Light up the vines along the Bucks County Wine Trail! Each winery offers a selection of samples to taste and tours around their property.
Check out what's going on today: