Fonthill Castle 
More than anything, archeologist and collector Henry Chapman Mercer strongly believed in protecting the past. What better way to keep such important history safe than in a castle? 
So between 1908 and 1912, Mercer designed and built Fonthill, a concrete castle, as his home in Doylestown. He drew inspiration from places he had seen while traveling, according to Edward Reidell, site administrator at Fonthill.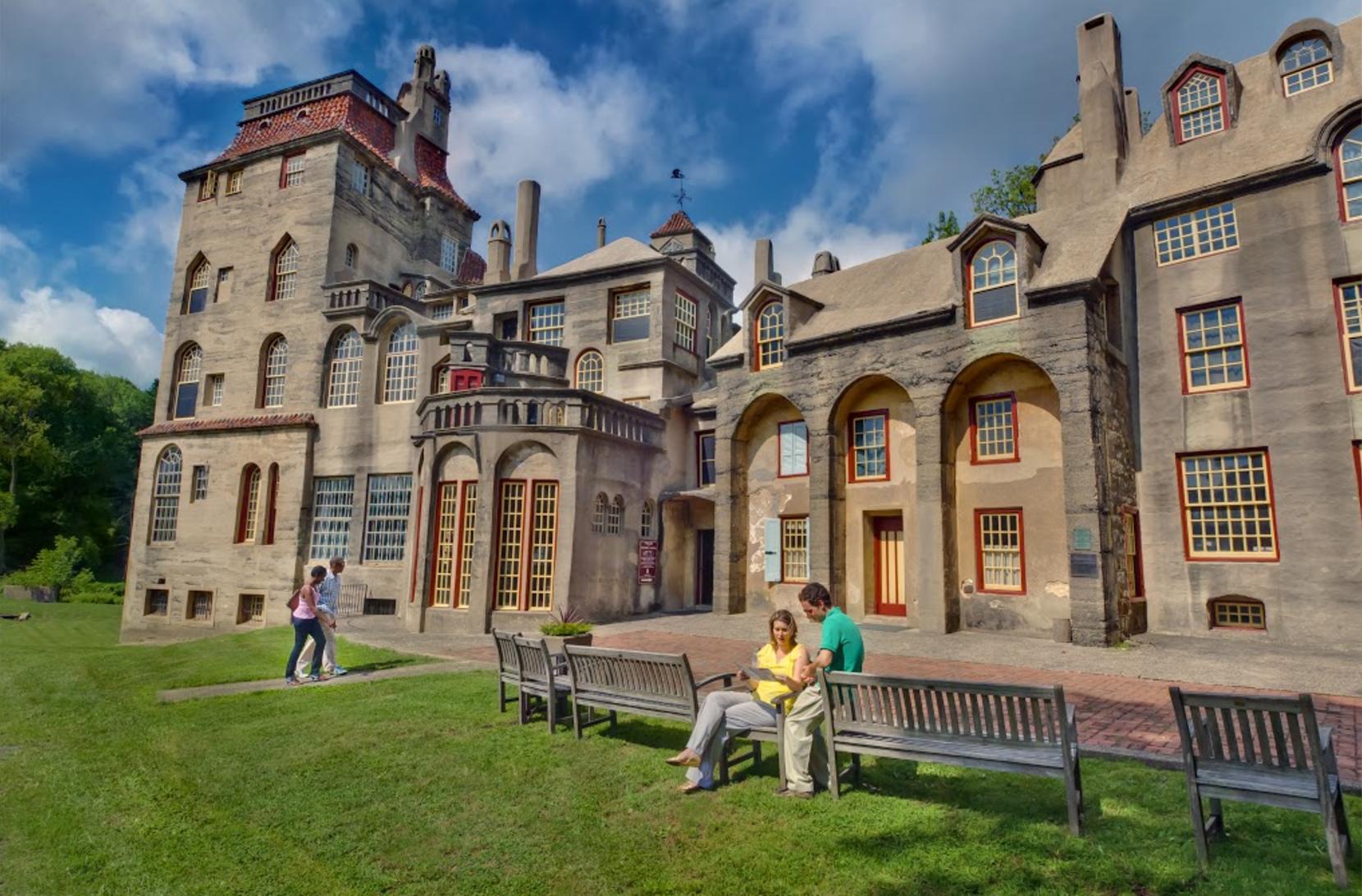 With more than 44 rooms, 32 stairwells, 18 fireplaces, 21 chimneys and 200 windows, Edward describes the National Historic Landmark of Fonthill Castle as one of the most unusual homes someone will ever visit and a place where guests can be inspired.
An eclectic mix of Gothic, Medieval and Byzantine architecture, the castle's interior walls, floors and ceilings are elaborately adorned with an array of original handcrafted tiles. The one-hour guided tours are ideal for groups and bookworms will love seeing the built-in bookcases throughout the castle, holding more than 6,000 books.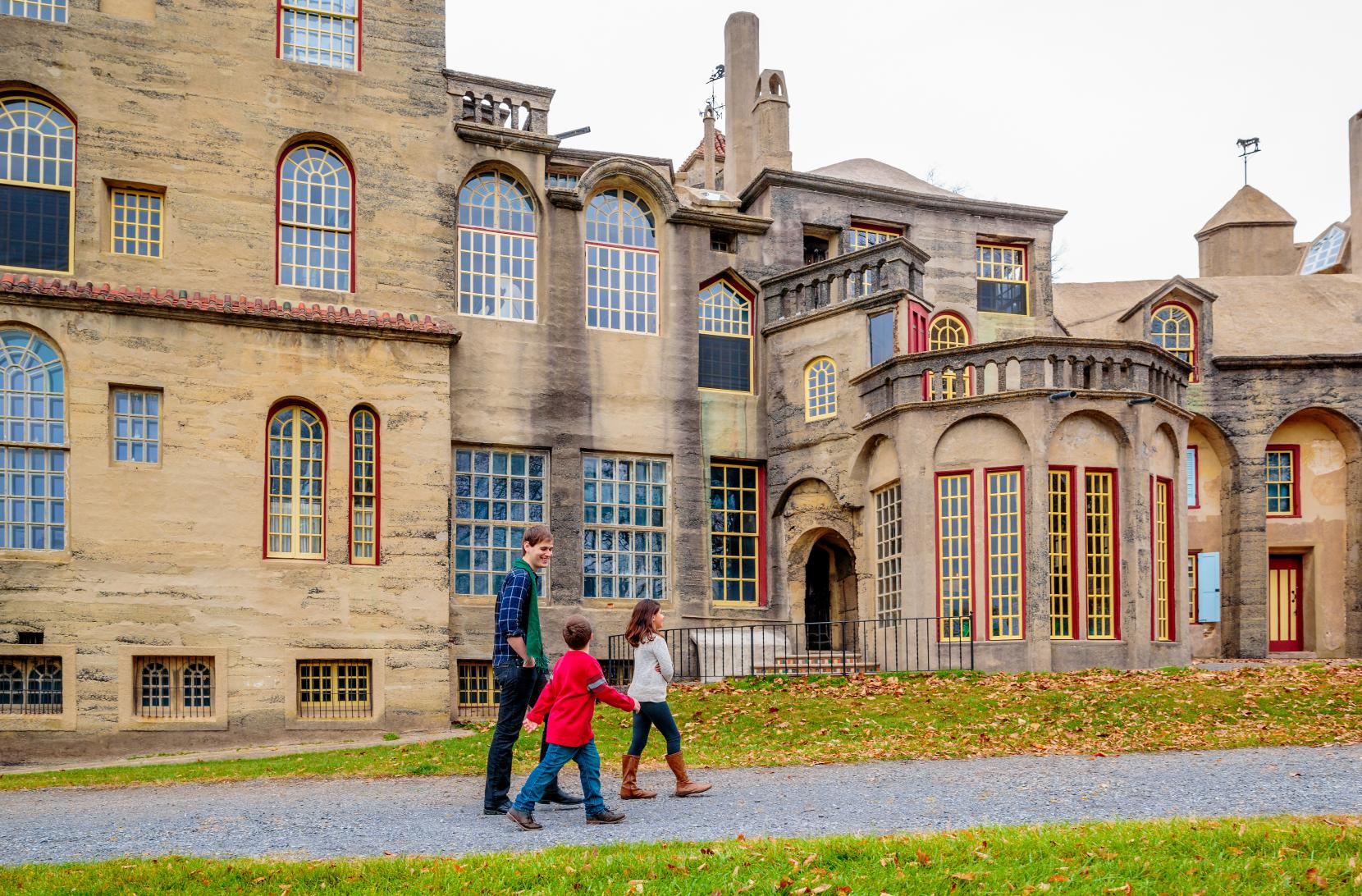 Family in front of Fonthill Castle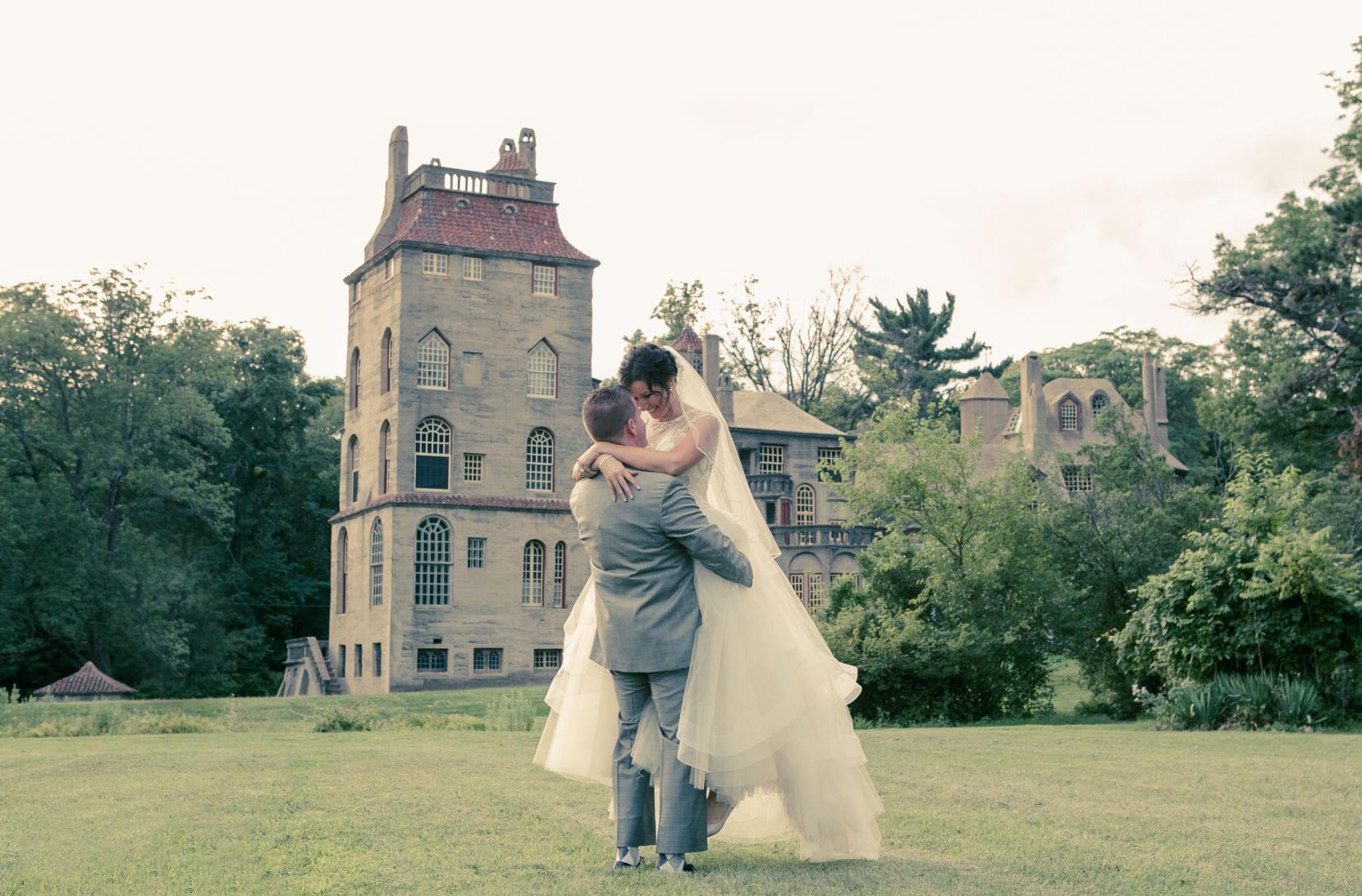 Wedding at Fonthill Castle
Fonthill is just one stop along the Mercer Mile, an impressive belt of historical attractions in Doylestown. The three concrete structures including the Mercer Museum, The Tileworks celebrate Mercer's life, work and collections. 
Doylestown is also quite walkable offering nearby sites like the Michener Art Museum, the County Theater, restaurants, boutiques for shopping and bed and breakfasts. You can hike and have a picnic at Fonthill Park, 10 acres that surround Fonthill and The Tileworks
Fonthill Castle is also available for planning other personal celebrations and corporate events like weddings and meetings.