LGBTQ+ Bucks County
The eclectic community of New Hope is the gay-friendly centerpiece of Bucks County's breathtaking countryside. This artsy village buzzes with creative energy, independent spirit and a sophisticated casual vibe.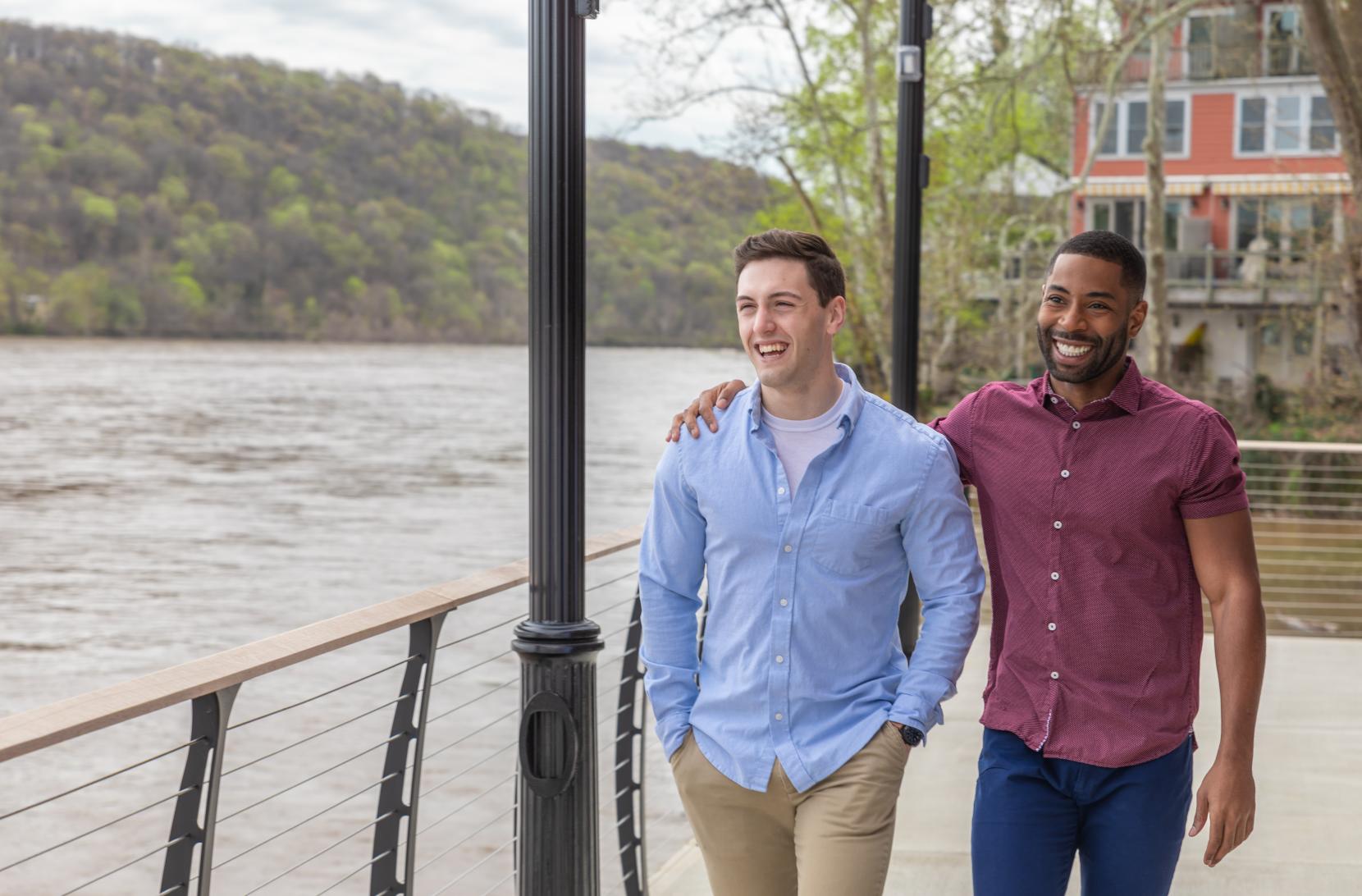 The Deck at the Bucks County Playhouse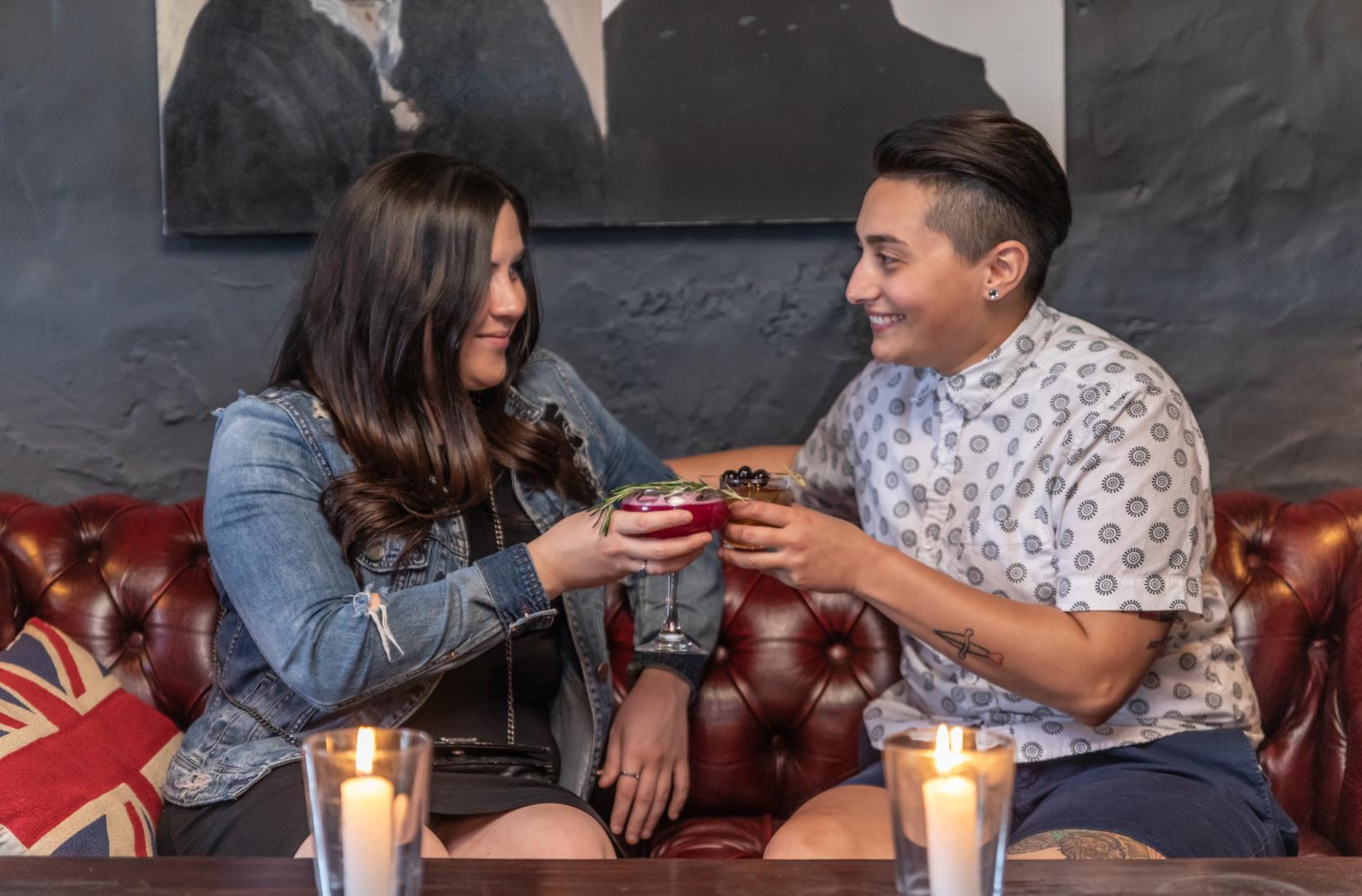 With its history deeply rooted in the LGBTQ+ community, New Hope became a popular hangout for performers, musicians and actors when "discovered" in the 1940's. This vibrant town is now a melting pot of diverse artists, quirky shops, a robust theater scene and a celebrated destination for LGBTQ+ travelers.  
Art galleries, antique shops, vintage clothing stores and deliciously exciting restaurants and bars complete with live entertainment attract visitors and locals alike to its lively street scene and cultural events all year long. Grab a cocktail at The Salt House, John & Peter's Place or Karla's Restaurant - an LGBTQ+ favorite hangout since the '70s - and stroll down the Delaware Canal on a nice day. 
Each May, crowds gather for a weeklong celebration during New Hope Pride Week & Parade presented by New Hope Celebrates, featuring live musical performances, dance parties, picnics, art exhibits, a grand parade down historic Main Street and so much more!
The 2021 PrideFest is scheduled for May 13 - May 15. 
New Hope Celebrates (NHC) Pridefest kicks off the second week in May, beginning with the unfurling of the 25-foot eight color Rainbow Equality flag at Starbucks in New Hope, PA. NHC and their partners host fun and educational events all week, including the famous Best Cocktail Contest . The third Saturday of May is the Pride Parade & Fair, which occurs rain or shine! The parade starts in Lambertville, NJ and crosses the Delaware River into New Hope, PA with floats and marching bands, including the Big Apple Corps and the DC Drummers. This is the only nationally recognized Pride Parade that crosses state lines to include both Pennsylvania and New Jersey. The highlight of the Parade is New Hope's very own eight color 100 x 25 ft. long Rainbow Equality Parade Flag, that was made in Philadelphia and sponsored by the Logan Inn. The parade is a fun-filled event with entertainment, various vendors, food and beverages. On Sunday, Pridefest ends with New Hope Celebrates' annual pool party at The Clarion Inn & Suites and the Ladies 2000 party at Havana's Restaurant.
Doylestown will also welcome the return of their Pride Festival on June 13 - 19, 2021. The multi-day event will feature a series of films at the County Theater, panel discussions, a block party on State Street, and various pop-up events and celebrations throughout the community. 
For more LGBTQ+ hot spots and itinerary ideas, or if you plan on coming with a group, download our LGBTQ+ Group Tour Guide!