B.Y.O.B. in Bucks County
Many of Bucks County's restaurants offer a wide selection of beer and wine, but some ask to bring your own. Here are several "bring your own beverage" dining experiences to enjoy.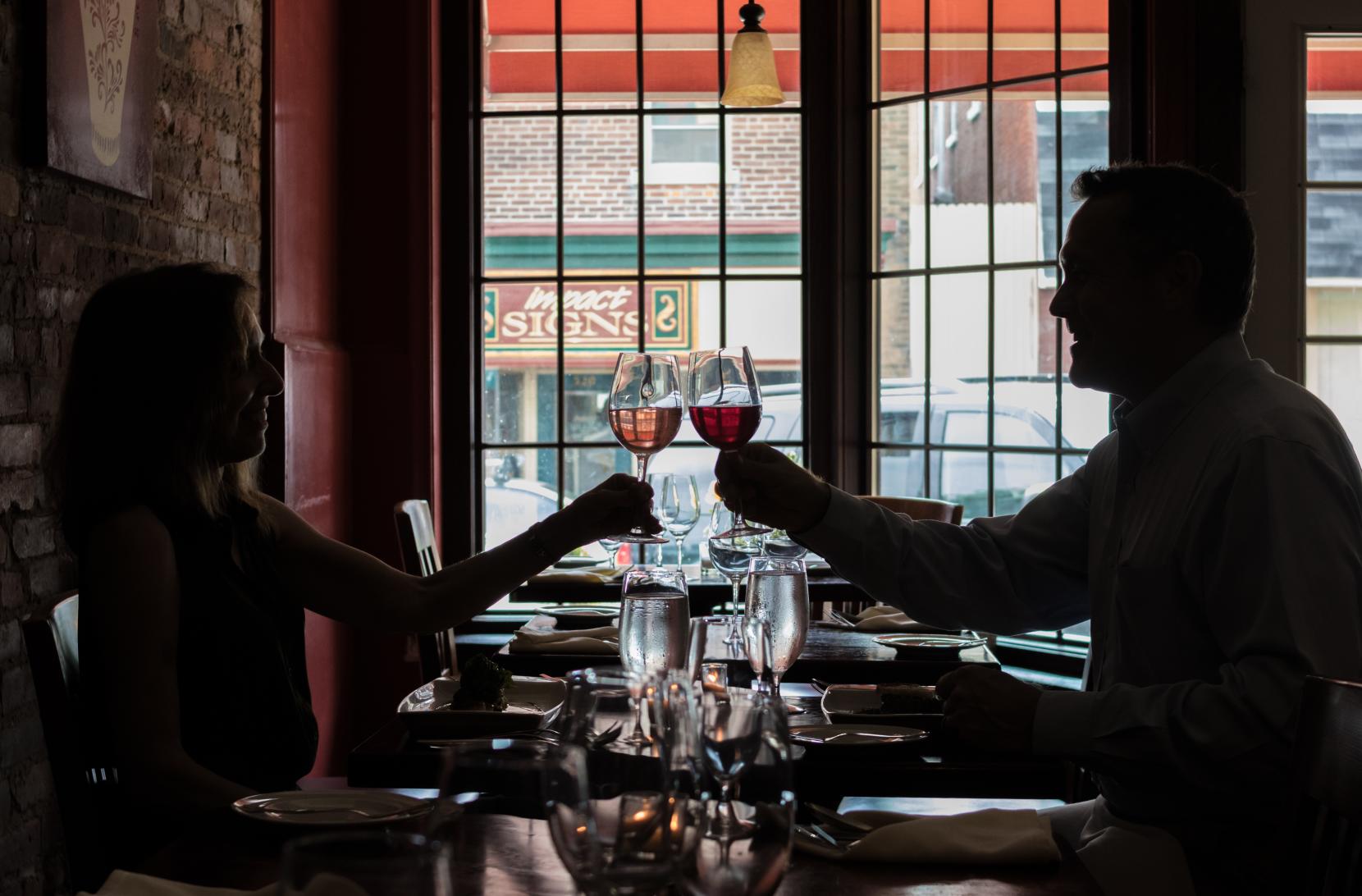 Located in the heart of Doylestown, enjoy Mediterranean food such as chicken or lamb gyros, served on fresh baked pita topped with Tzatziki. You may even catch the owner walking around and suggesting off the menu options!
Sip on your favorite wine paired with Bocelli's fine Italian cuisine. Start your meal off with complimentary warm bread, indulge in a main course of Veal Saltimbocca and add the cherry on top with a fresh homemade dessert.
Caleb's in Lahaska specializes in New American cuisine. Chef Caleb Lentchner puts his own twist on American classics like steak, burgers, fish tacos and grilled salmon, all paired with your favorite beverage.
Munch on delicious Greek food and overlook the beautiful view of the Delaware River. Serving local-favorites such as the Chicken Florentine Pita and Greek Salad with Lamb, this historic downtown Yardley restaurant is the perfect spot for a delicious and filling meal.
Dedicated to providing an outstanding and creative culinary experience, Charcoal welcomes you to taste their American with a drink of your choice at any meal. Bring your mimosas to enjoy with Buttermilk Pancakes at breakfast or bring a bottle of champagne to pair with your Spicy Ora King Salmon for dinner!
Located a few blocks from the Michener Art Museum, enjoy a classic Italian meal such as Penne alla Bolognese topped with your favorite beverage. Make it a date night on Fridays and stop into their Sorella room for live jazz music!
Set in a traditional Welsh Longhouse, the atmosphere makes for the perfect romantic candlelit dinner for two or a venue for any special occasion. For only a few extra dollars, swap out any pasta for a homemade pasta and get an authentic experience!
The menu at Maize in Perkasie changes according to what's fresh and in season. Be sure to check what they're serving before deciding on what to bring to drink. The staff promises an experience like no other since each dish is made from scratch using locally-grown items.
This contemporary American restaurant in New Hope serves up seasonally-inspired cuisine like Quail Tagliatelle and Grilled Octopus. Named for a bird commonly found in the prairies and farmlands of the Midwest where the chef and owner grew up, this delectable restaurant's menu is only missing your BYO!
At Francisco's on the River, choose a beverage to go with the rich tastes of Italian and Mediterranean dishes like lobster ravioli, chicken porcini, and their legendary Linguine al Frutti di Mare Fradiavolo. 
Keep things pure and simple with seasonally-inspired Italian and Mediterranean dishes at Genevieve's. Join them for lunch or dinner in a relaxed environment, then head to the County Theater across the street for a movie to complete your date night! 
If you're craving Asian, this BYOB eatery serves Japanese, Thai and Korean cuisine in a modern-meets-oriental atmosphere. Dine on dumplings, seaweed salad and more than 40 sushi roll options with your sake from home!