AL FRESCO DINING
Warm weather and beautiful views make for perfect outdoor dining conditions. From tables for two overlooking the picturesque Delaware River to lush garden patios, there are plenty of ways to enjoy first-class dining while taking in Bucks County's breathtaking natural beauty.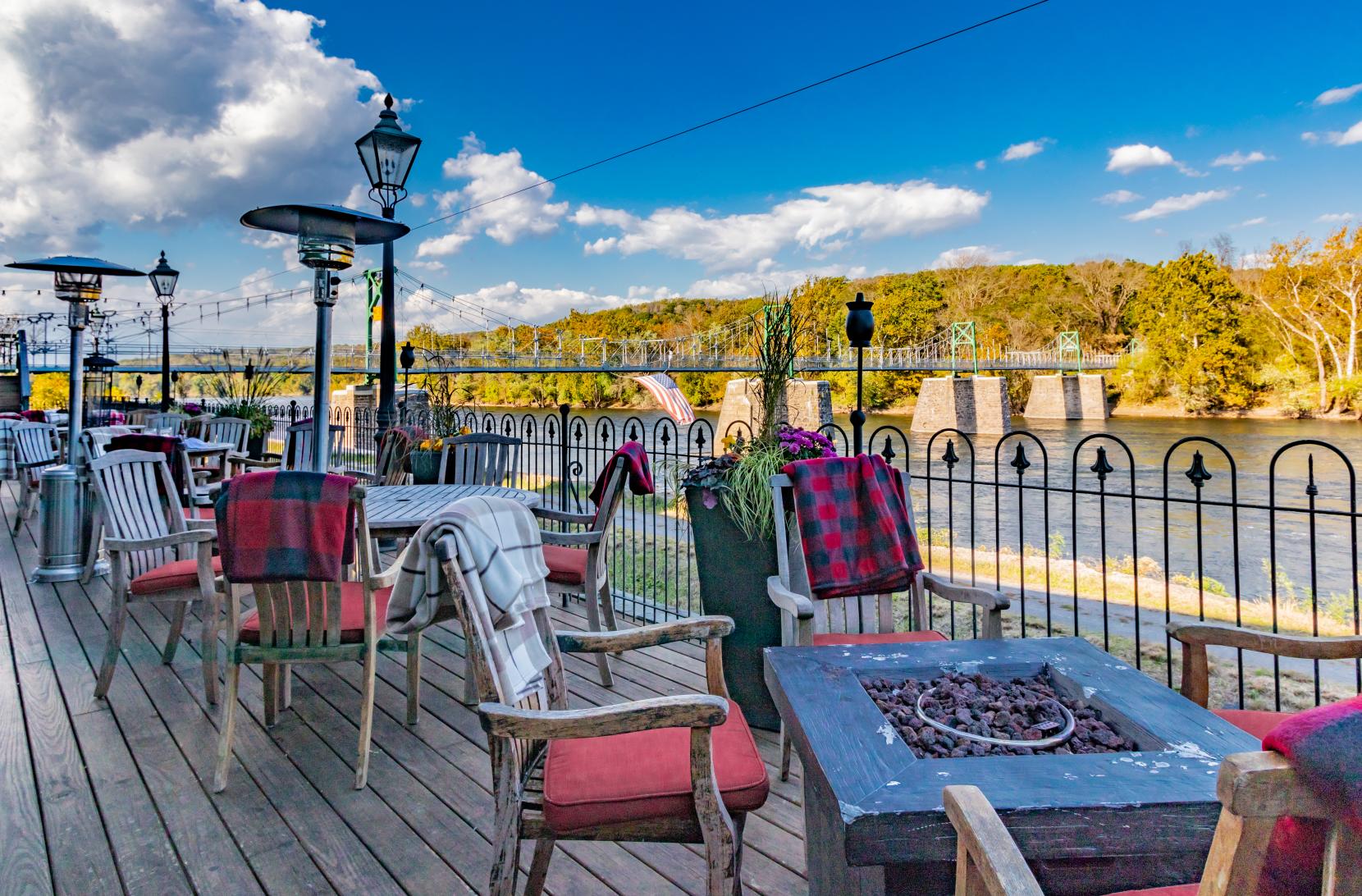 Black Bass Hotel & Restaurant
Upstream in Lumberville, experience fine dining and breathtaking views at the Black Bass Hotel & Restaurant. Nestled in Upper Bucks County, the Black Bass has quite a storied past. Built in the 1740s, the hotel houses one of the country's largest collections of vintage British memorabilia, as well as scrumptious dishes like Horseradish Stuffed Shrimp and the Pastrami Cured Salmon Sandwich.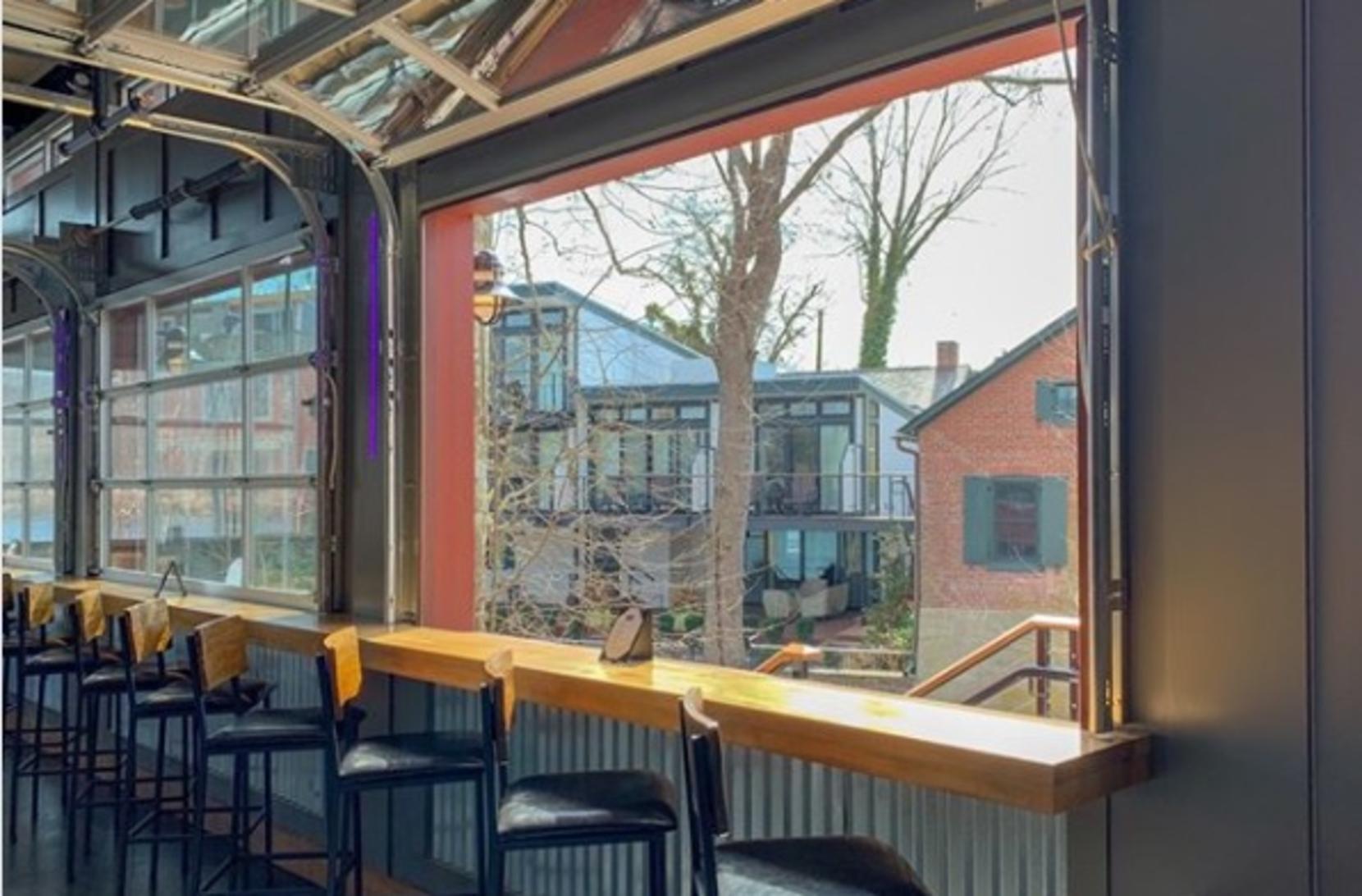 Instagram.com/playhousedeck
The Deck Restaurant & Bar at Bucks County Playhouse boasts some of the most spectacular views of the Delaware River with its prime location off of "America's most famous summer theater." Enjoy gastropub fare and an extensive wine and beer list before and after a show!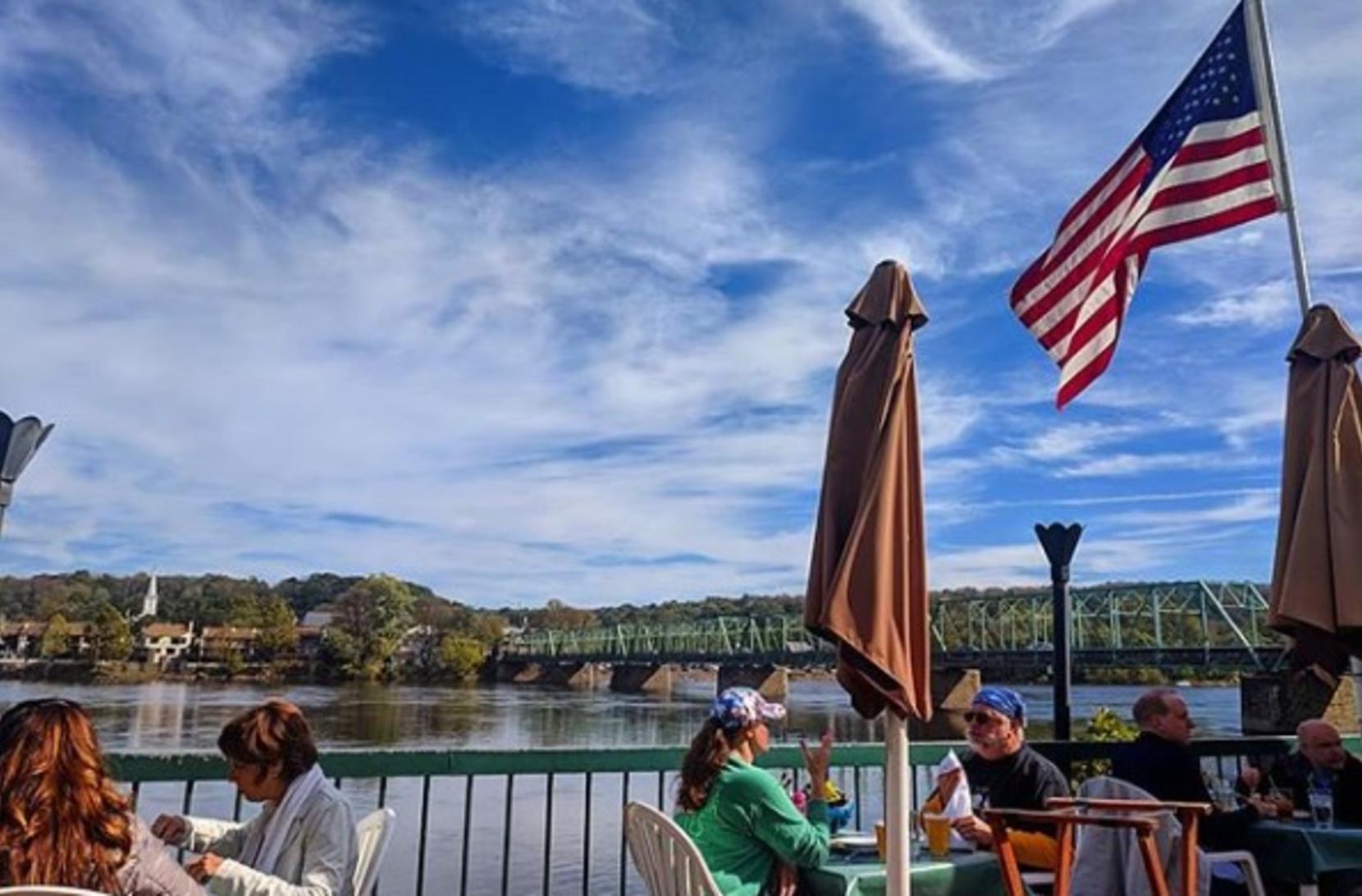 Eat under the open sky at The Landing, another one of New Hope's riverfront restaurants. Sip, dine and unwind with exceptional cuisine surrounded by incredible views along the Delaware River at this riverside terrace. Try their Fish Tacos, or their Fig Salad, with sweet dried figs, crumbled bleu cheese, bacon, toasted almonds arugula and a honey-balsamic reduction.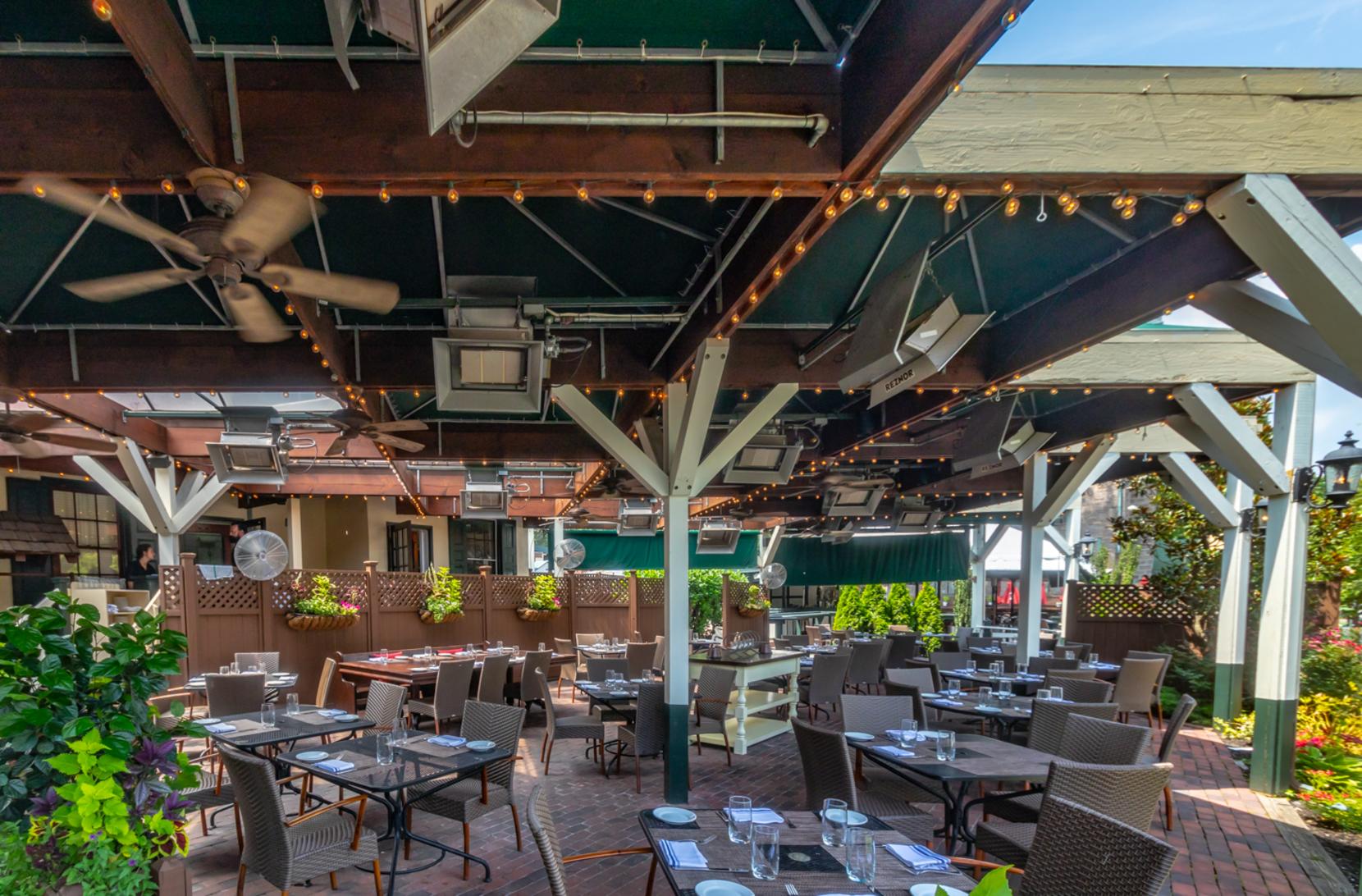 Serving guests since 1727, the Logan Inn proudly stands as one of the oldest continually-operating inns in the country. Overlooking New Hope's Main Street, the inn's spacious patio is the perfect place to immerse yourself in the neighborhood while enjoying expertly crafted cuisine, including Octopus, Veal Milanaise or Oysters on the Half Shell from their Raw Bar.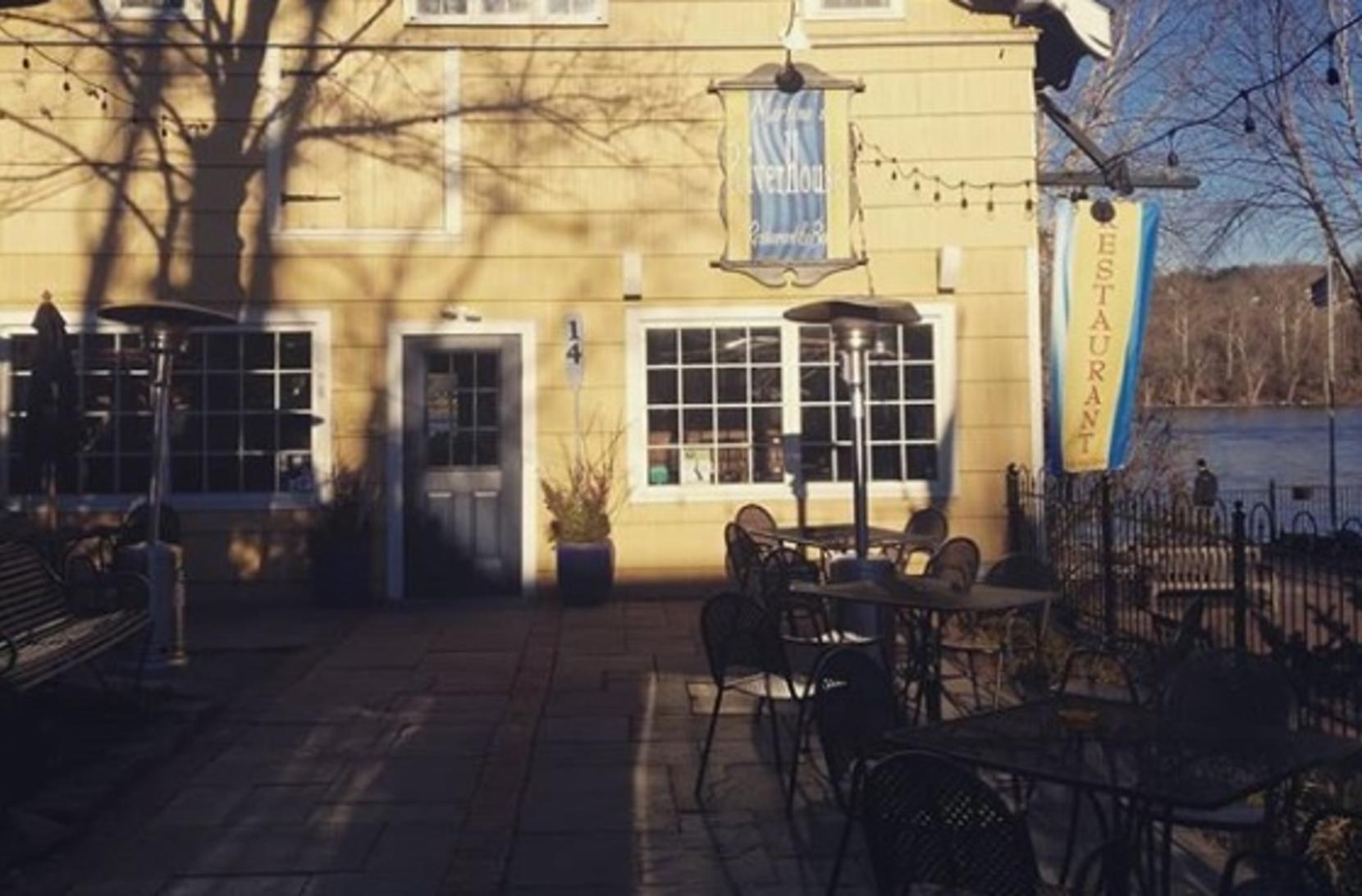 Instagram.com/martinesriverhouse
Settled along the river banks in New Hope, Martine's Riverhouse Restaurant provides the perfect view of the Delaware River in a cheerful canary yellow eatery. Pair a seasonal dish with one of their signature Riverhouse cocktails like The Dirty Gibson or Martine's Sazerac.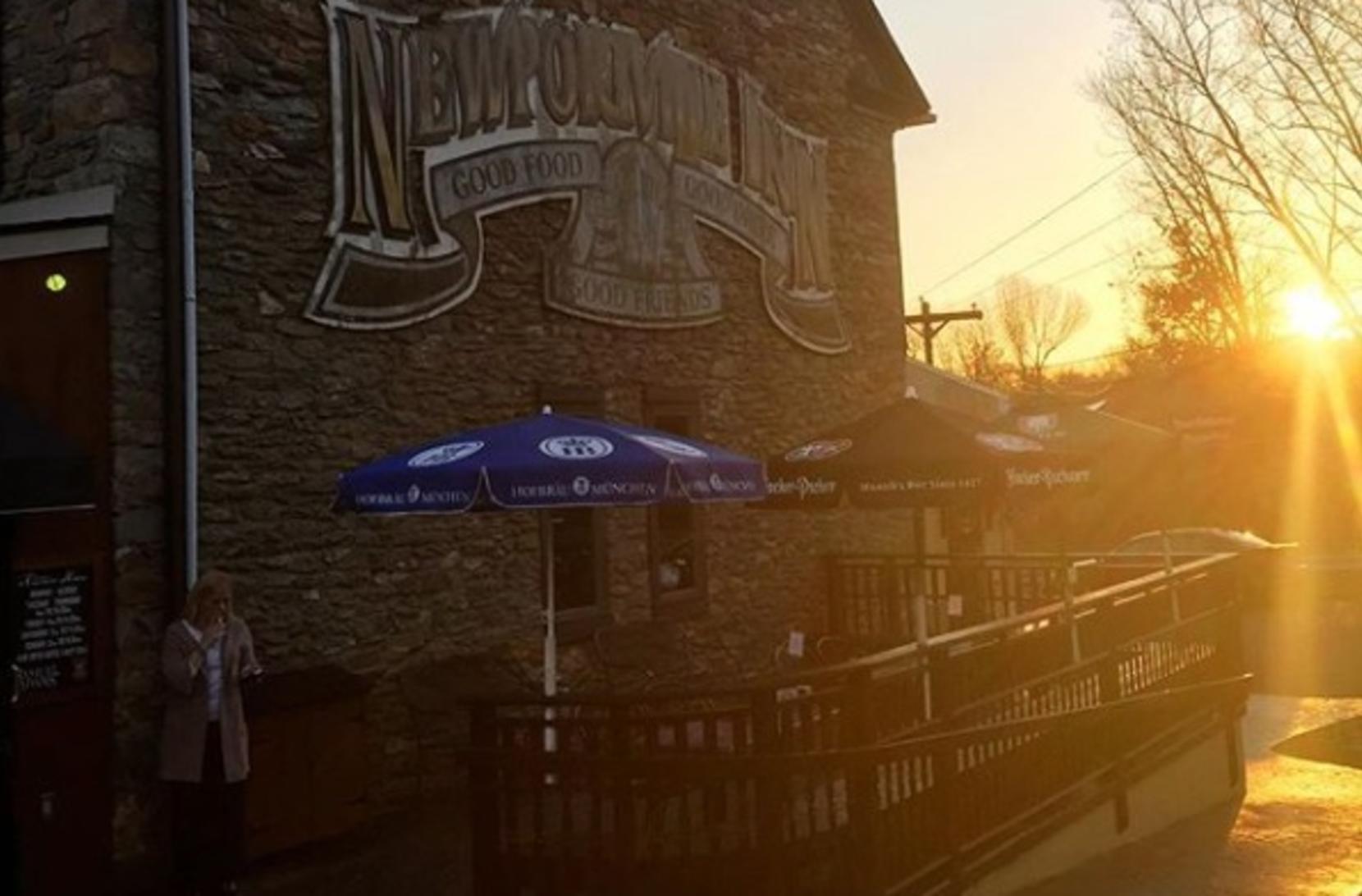 Known as "An American Tavern with a German Accent," the Newportville Inn is the area's premiere German restaurant. Adjacent to Neshaminy Creek, the inn is the perfect place to fill up your growler and enjoy German-inspired cuisine like Konigsberger Klopse (meatballs) or Kassler Rippchen (pork chop).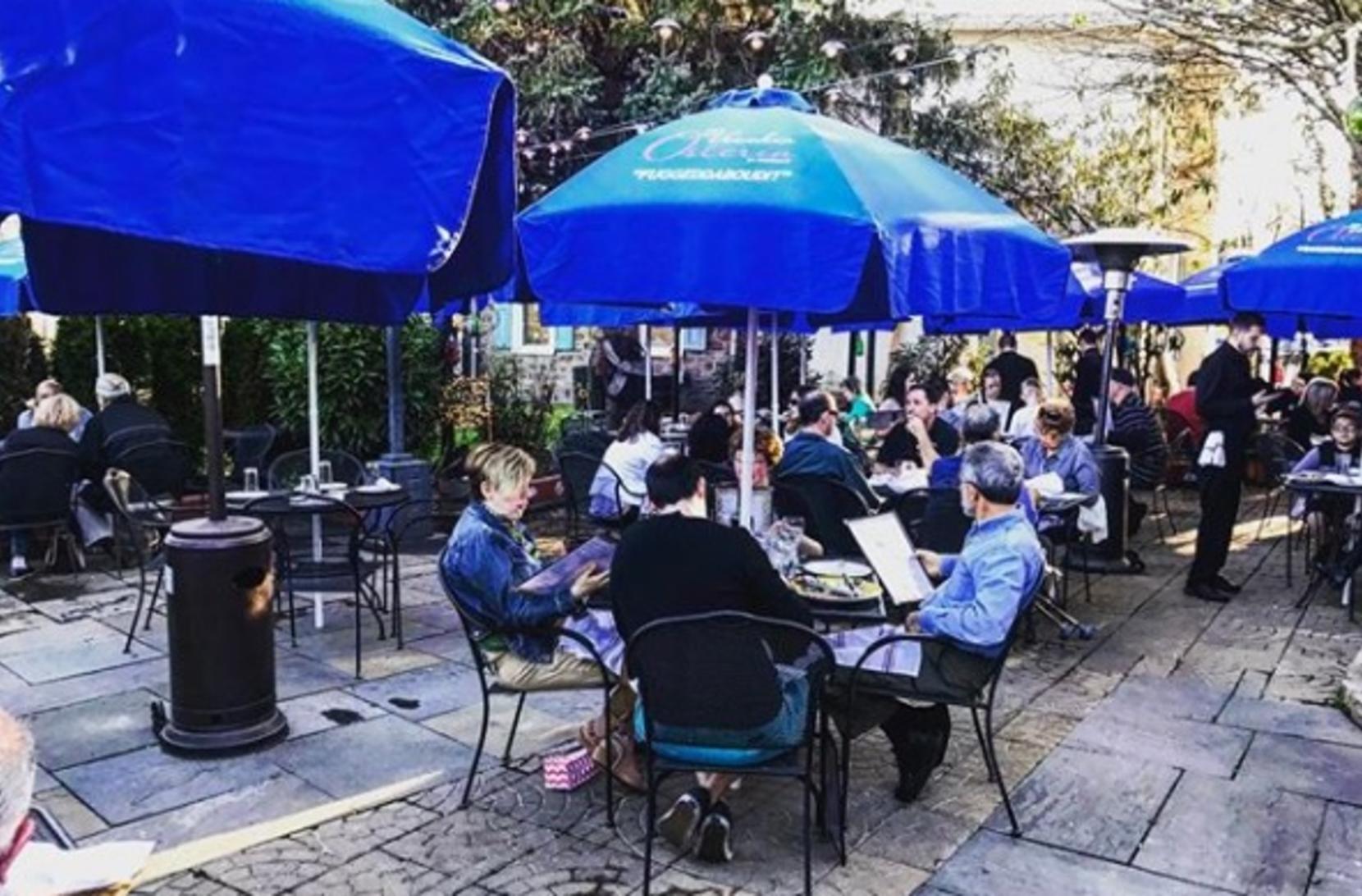 Instagram.com/vecchia_osteria
Tucked under a canopy of trees in Newtown sits Vecchia Osteria, a place to indulge in deliciously prepared Italian meals while enjoying the fresh air. The restaurant is well-known for its authentic Italian dishes like Rigatoni Pomodoro and Calamari Fritti, welcoming atmosphere and stunning patio setting.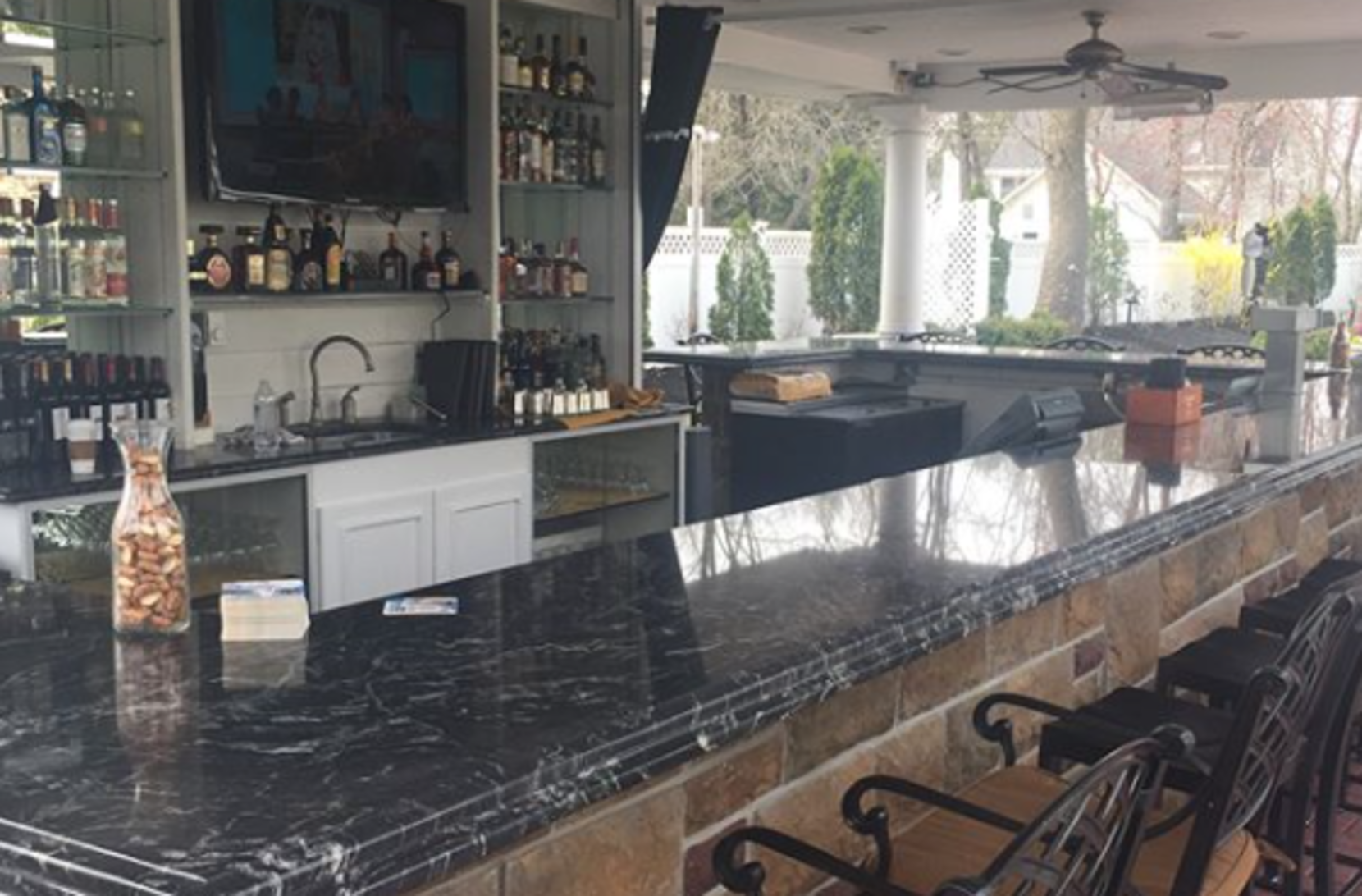 Instagram.com/washingtoncrossinginn
Dine at the Washington Crossing Inn, across from where George and his troops crossed the Delaware River! The faithfully preserved 1817 home provides a gorgeous backdrop as hungry guests enjoy flavorful continental cuisine like Dim Sum Dumplings, Duck Confit and Butternut Squash Veggie Flatbread. Covered by a lush canopy of trees, the outdoor patio is framed by a beautiful garden filled with fresh ingredients.