Summer Getaways
Whether you're seeking open space, outdoor adventure or s serene stay on the Delaware River, Bucks County has an itinerary for everyone. Be sure to check out the full list of places to stay and special offers! When you get hungry, check out this list of outdoor dining in Bucks County.
For the Family…
Day 1: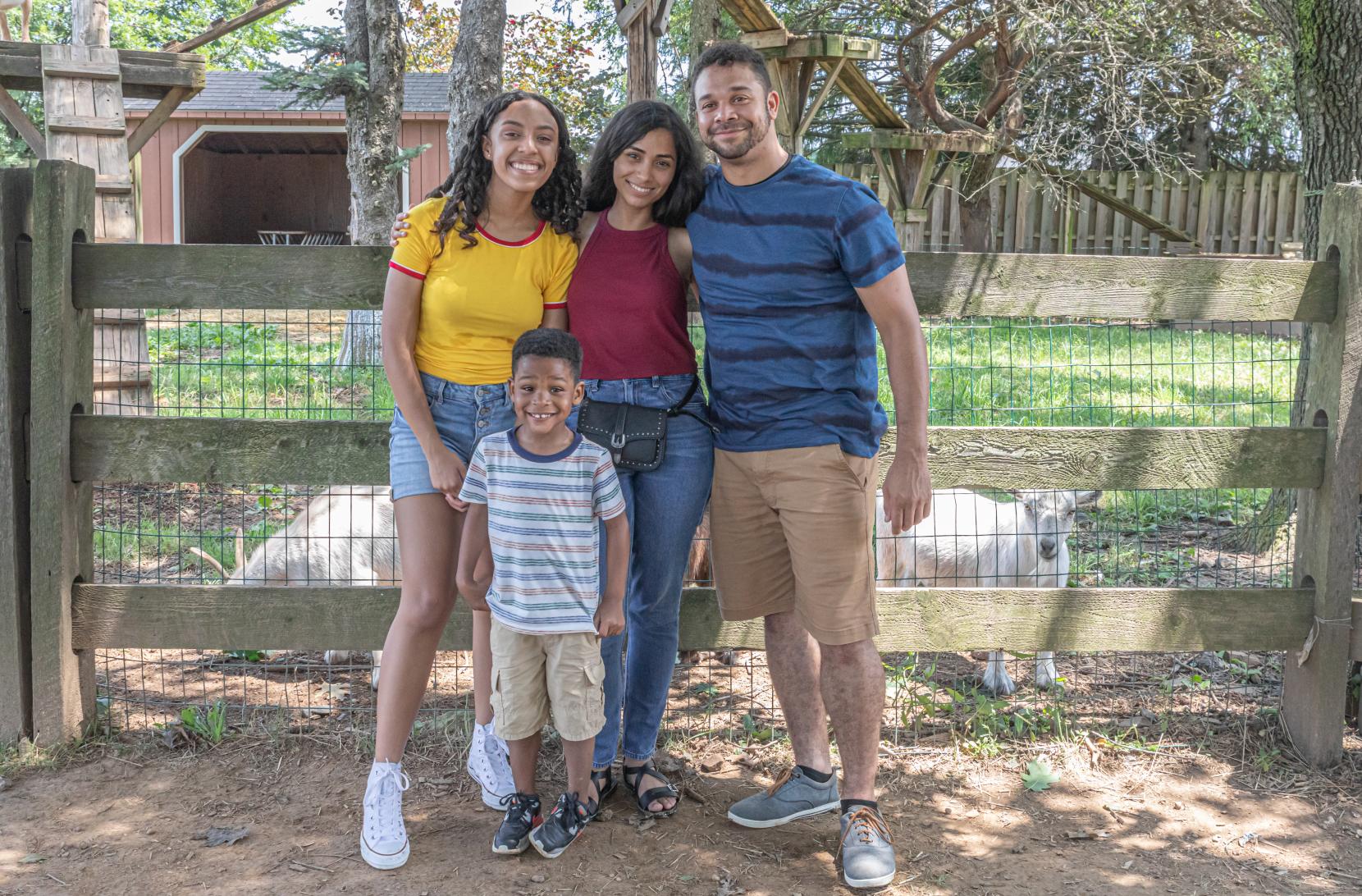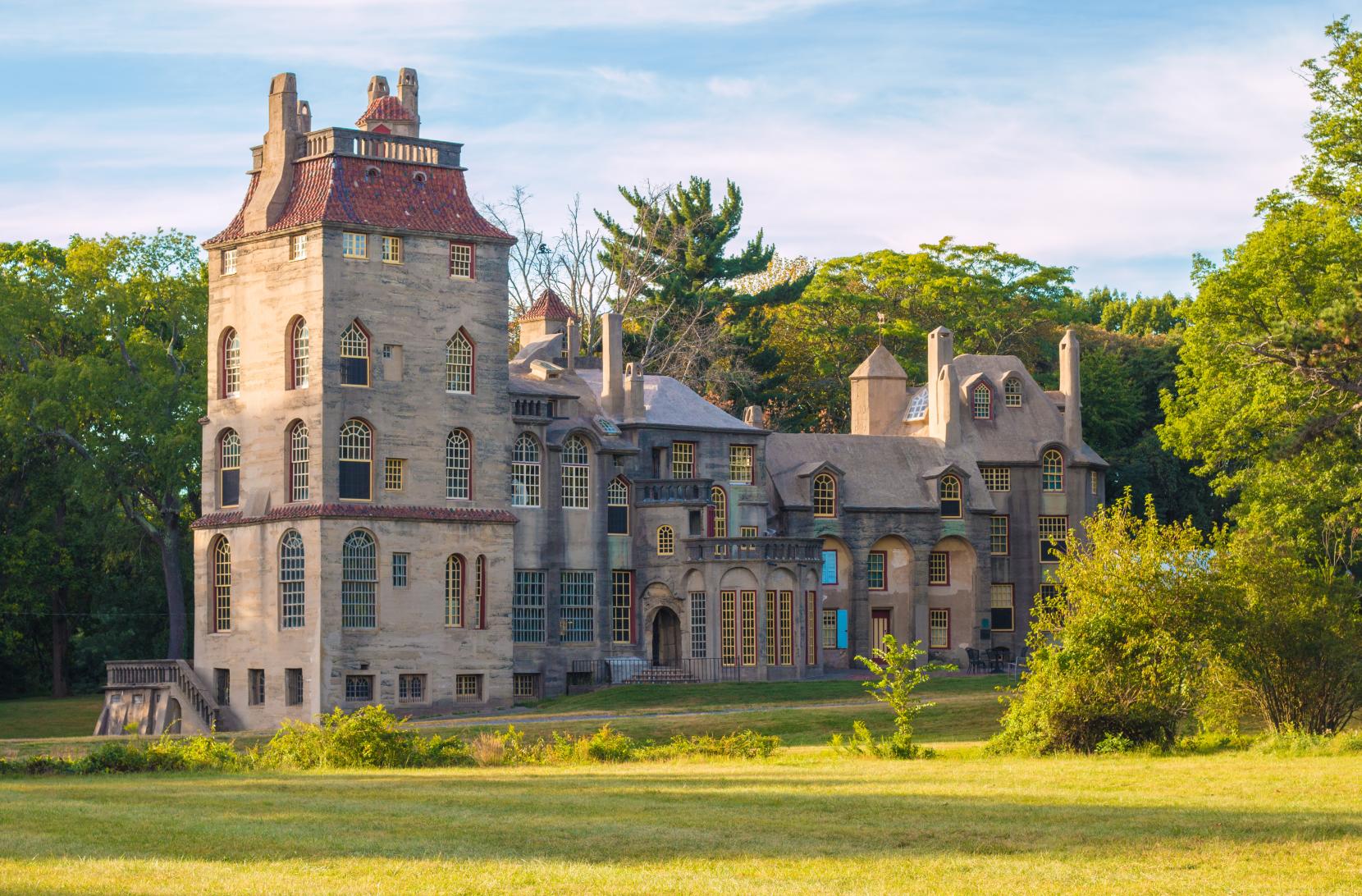 Head into New Hope, a riverside town filled with fun. Book an open-air car ride in advance on the New Hope Railroad! Pick up food from a local farmer's market or restaurant and have a picnic on the ground of Fonthill Castle for lunch in Doylestown. Grab a souvenir (or two) when you stroll the outdoor shopping village known as Peddler's Village that evening.
Day 3: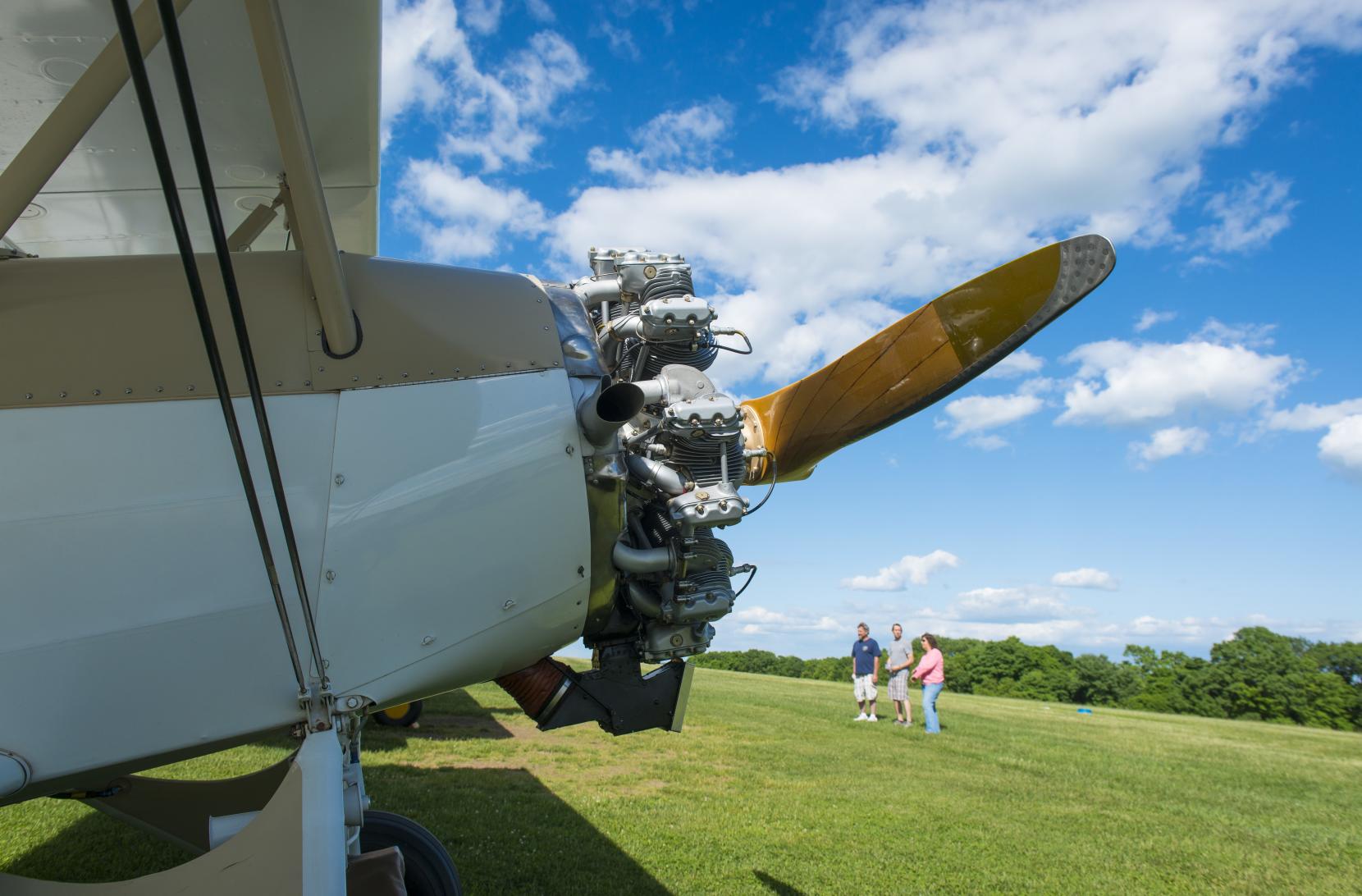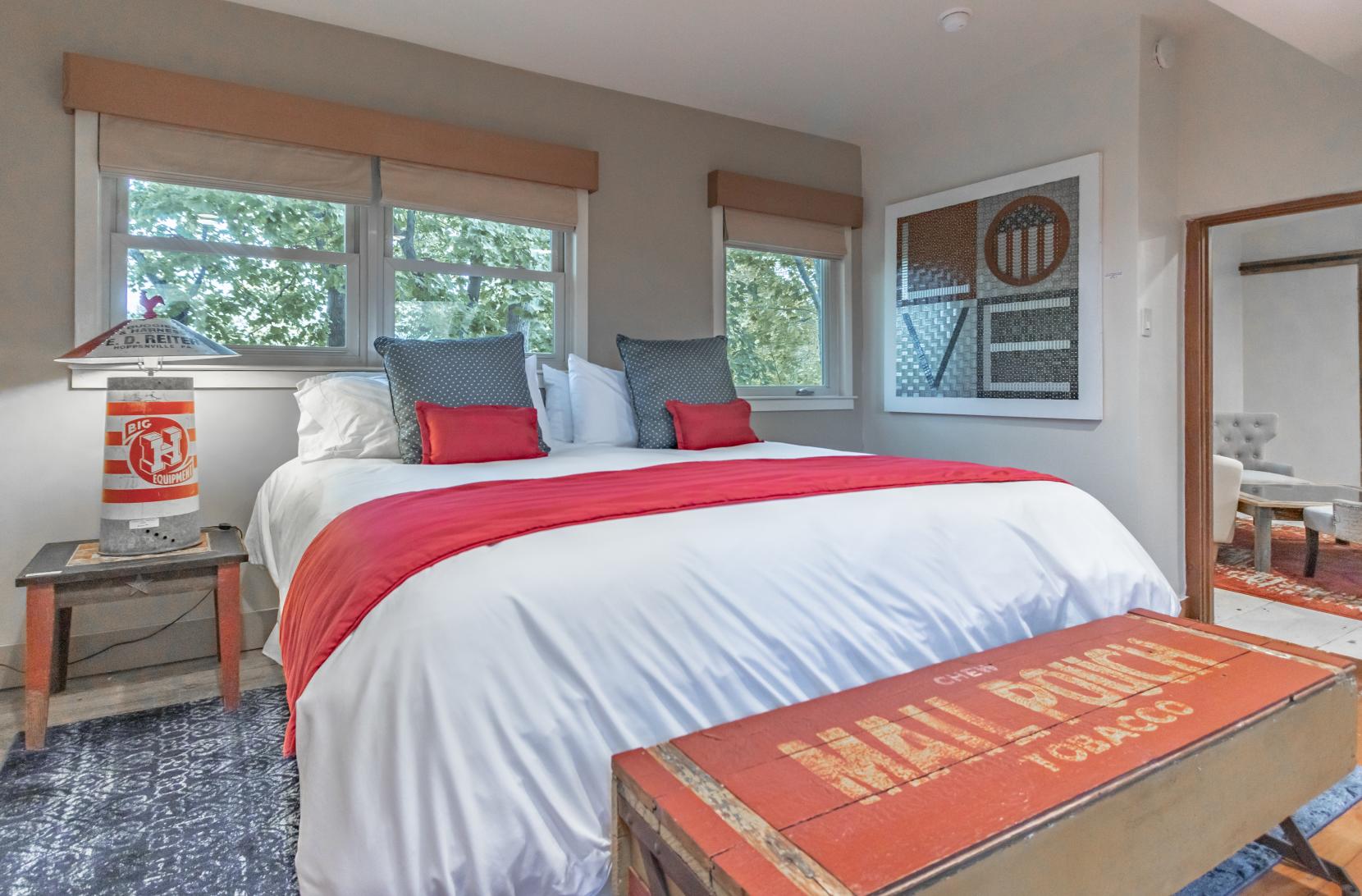 Rent the entire house out at the Galvanized America Inn & Art Gallery! This countryside farmhouse has 4 rooms, which can all be booked at once for a discounted price. For even larger families, an accommodation like the Golden Plough Inn in Peddler's Village will keep everyone together while keeping safe social distance in individual rooms.
Hop in the car, it's time for a drive! Take the self-guided Covered Bridge Driving Tour and see if you could cross all 12 off your bucket list. Take a pitstop at Washington Crossing Historic Park for a picnic and stroll through the gorgeous grounds where George Washington and his troops camped before their famous cross of the icy Delaware River in 1776.
Day 2: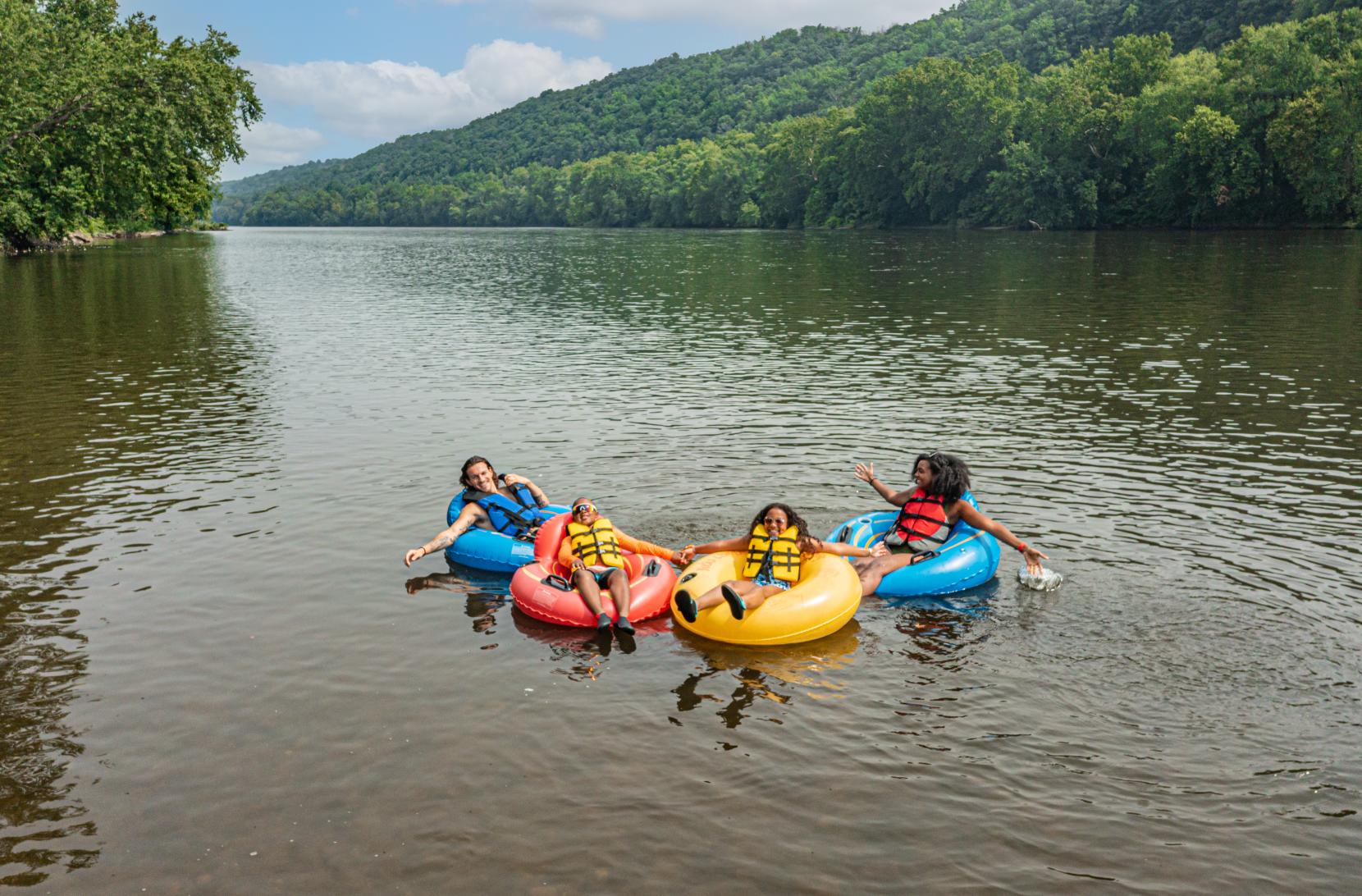 Bucks County River Tubing
Cool off in the river. Rent a tube and relax on the Delaware with Bucks County River Country! Take an educational driving tour when you follow the Underground Railroad stops in Bucks County. To end the day, relax and kick one back at one of Bucks County's family-friendly breweries.
Day 3: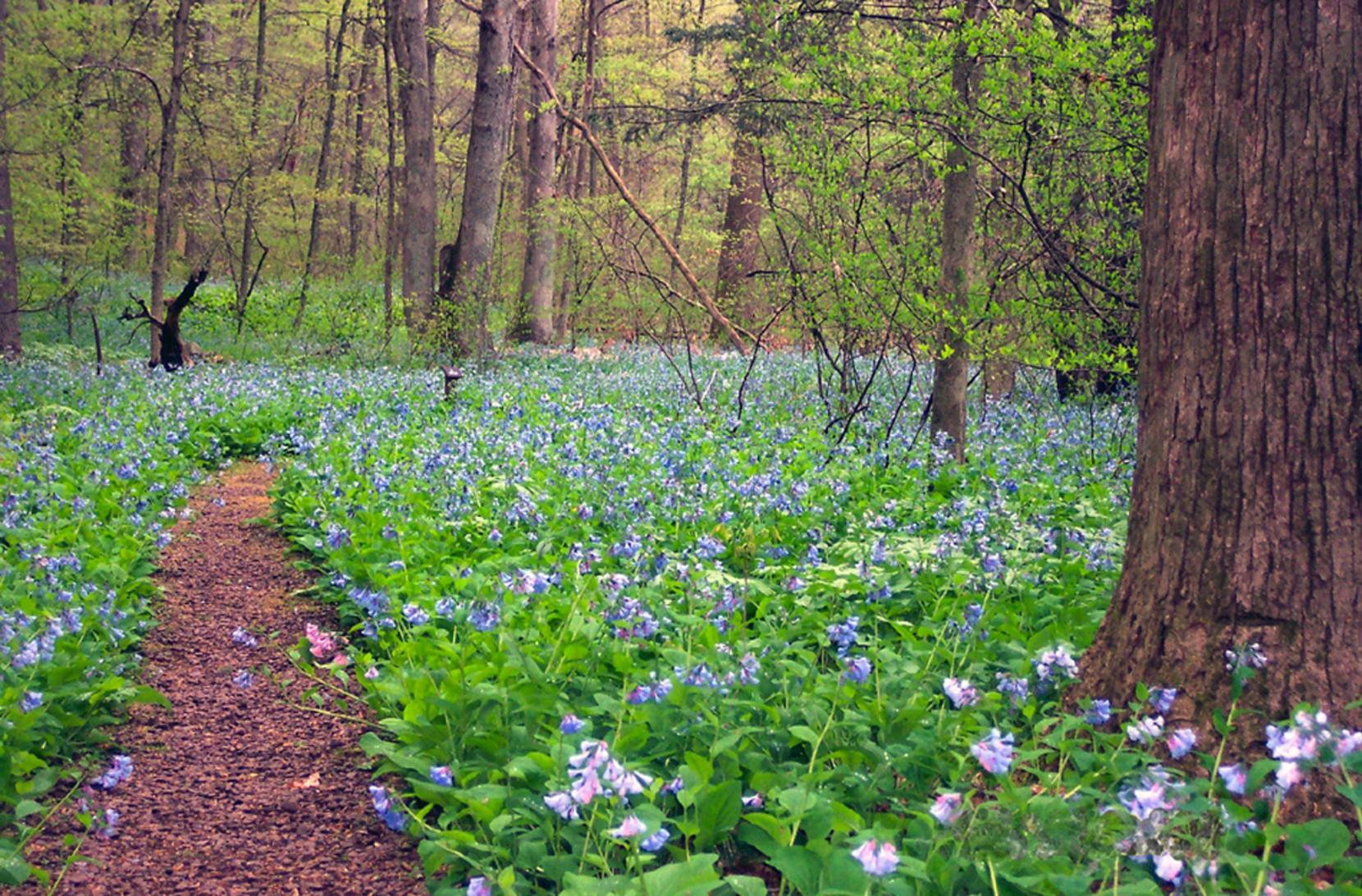 Bowman's Hill Wildflower Preserve