BUCKS COUNTY'S BEST BRUNCHES
Trade in that breakfast cereal and PB&J at lunch for a hearty brunch that will satisfy your stomach all day long. Many of Bucks County's finest restaurants offer weekend brunch specials, the best of both worlds.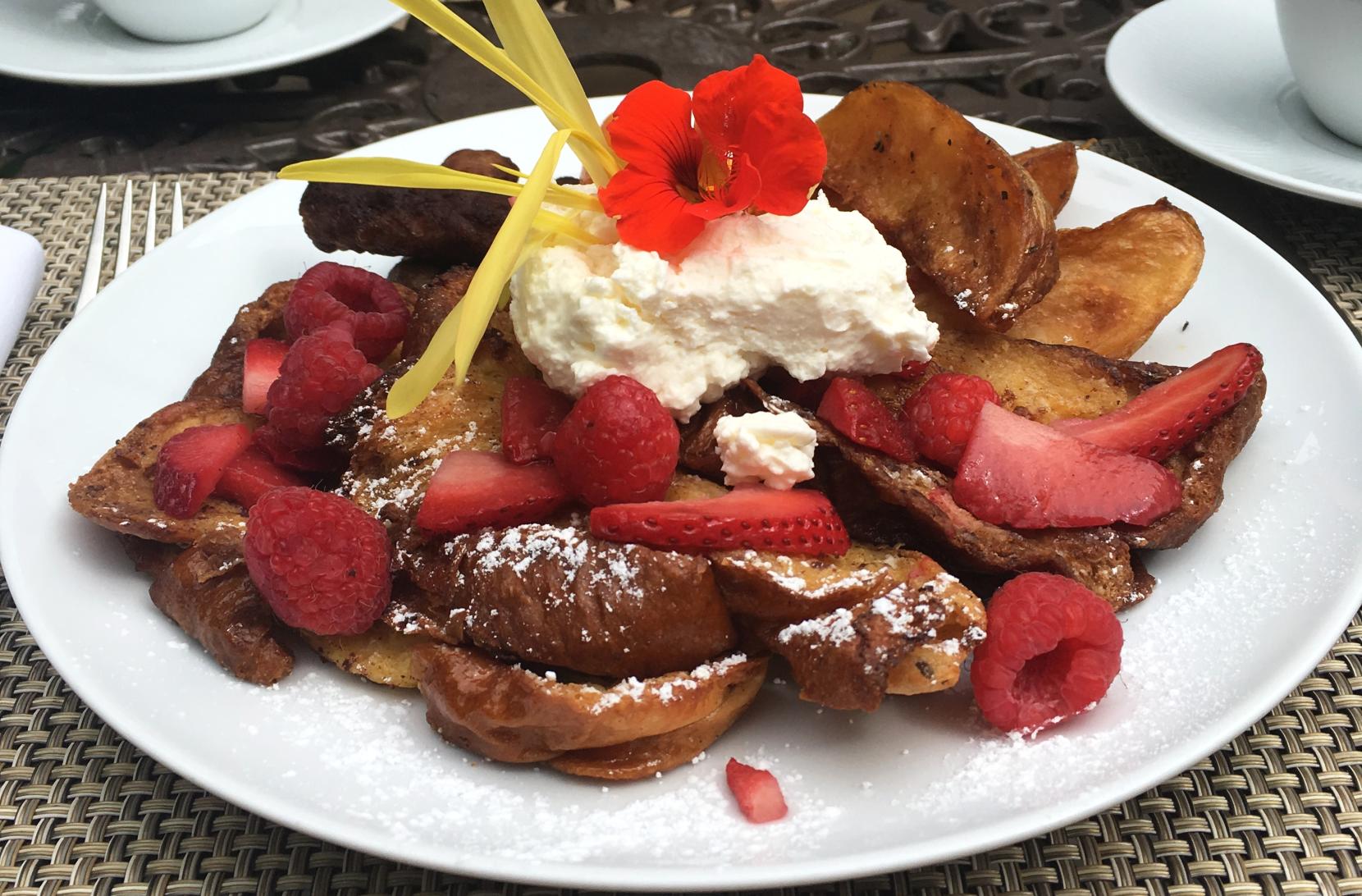 French Toast at Golden Pheasant Inn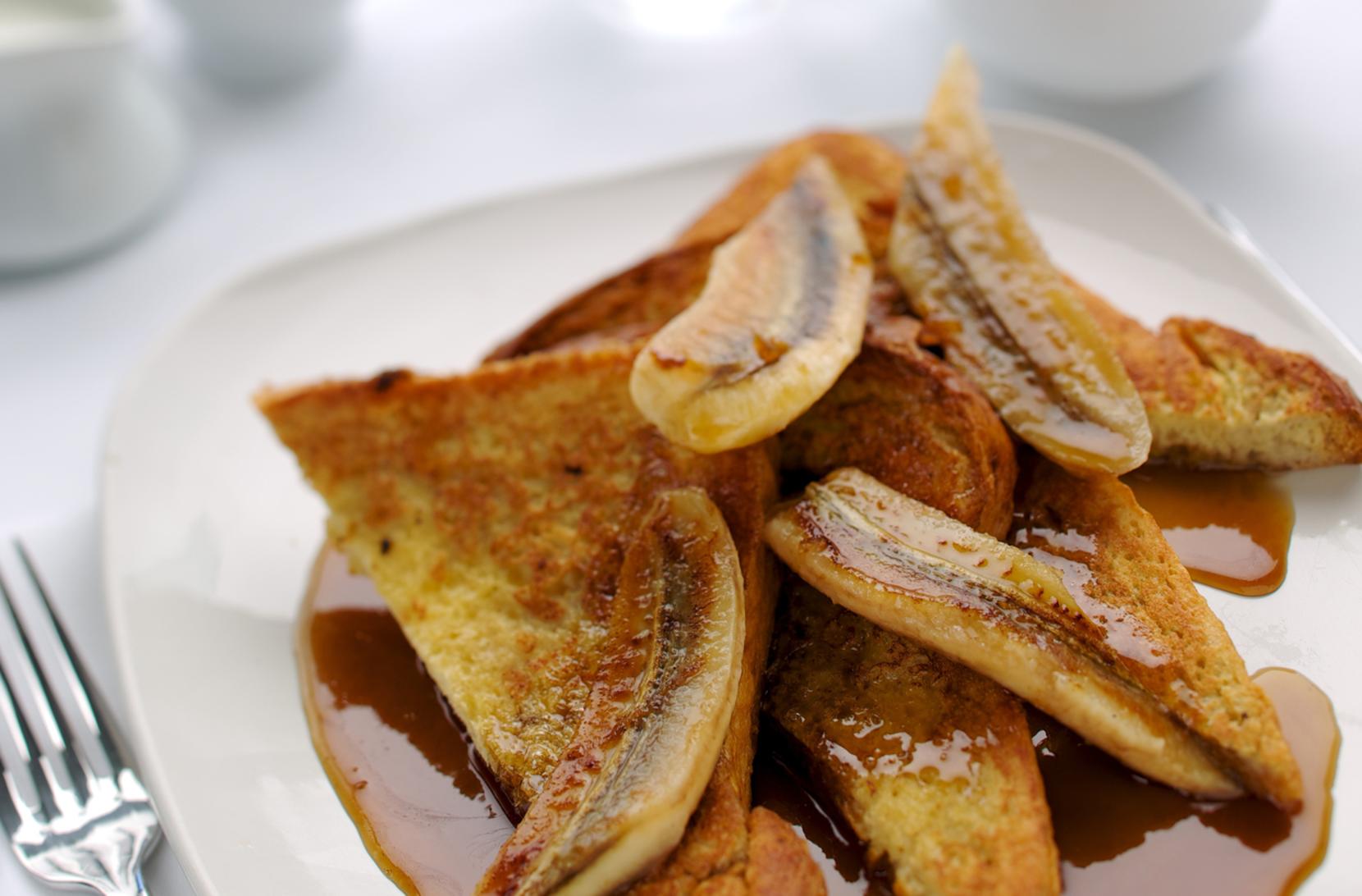 French Toast at Caleb's American Kitchen
The former home of Pulitzer Prize-winning writer George S. Kaufman, is now one of the area's best bed and breakfast inns. Voted in the 'Top 100 Most Romantic Restaurants in America' by OpenTable, indulge yourself in this scrumptious French Toast. Order a side of Avocado Toast and Wild Boar Sausage to balance it out!
Make brunch a special occasion and treat yourself to fine Italian dining at this Langhorne gem. Every Sunday, this grand Victorian home features a brunch buffet that incorporates breakfast favorites like bacon and cheese blintzes with traditional Italian pasta and dessert.
Sunrise Bowl at The Zen Den
For a more on-the-go brunch, sit down in The Zen Den, an eclectic coffee and food spot in Doylestown. Wake up with a Sunrise Bowl, filled with avocado, bacon, egg, tri-color quinoa and roasted cherry tomatoes.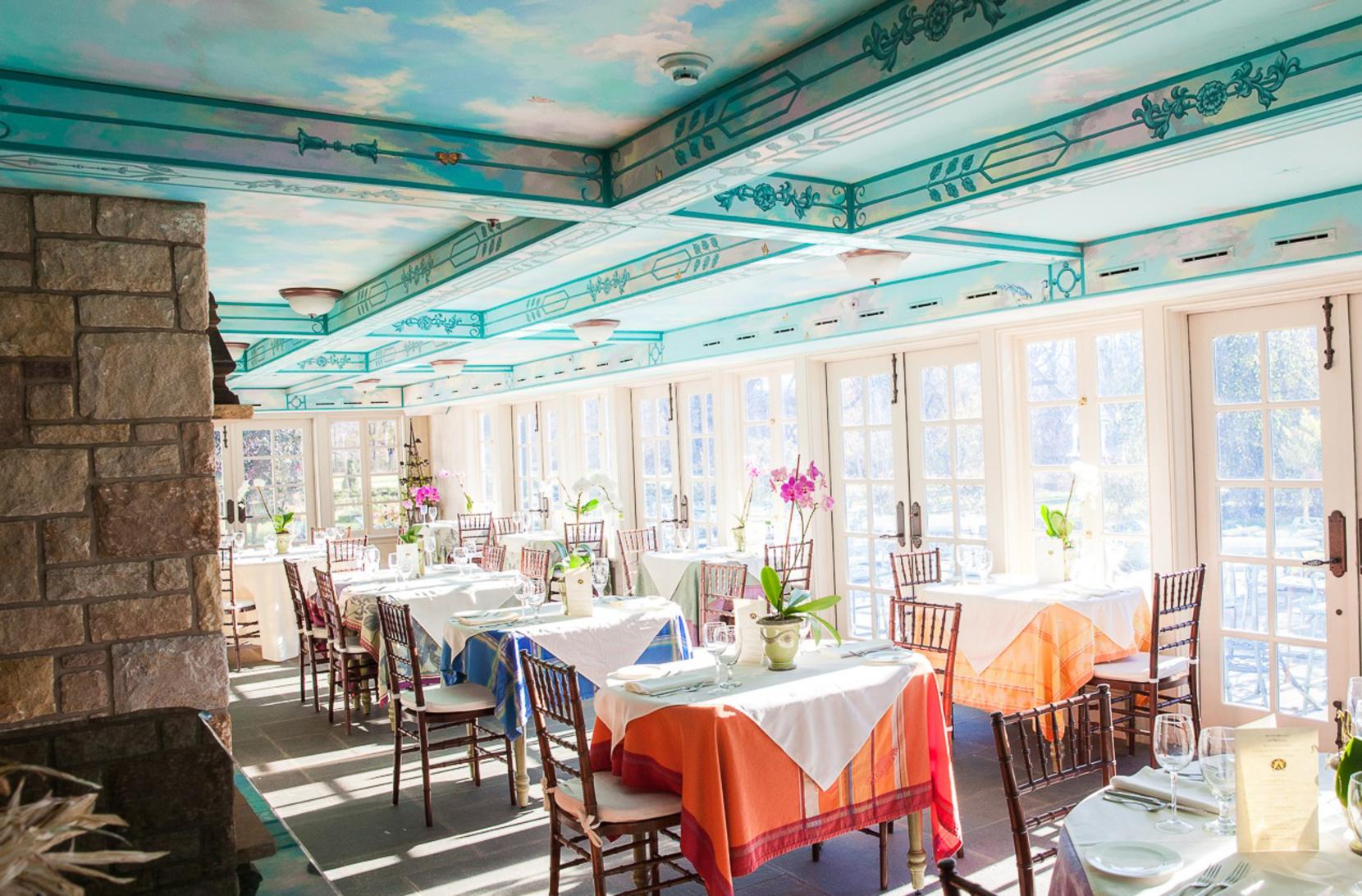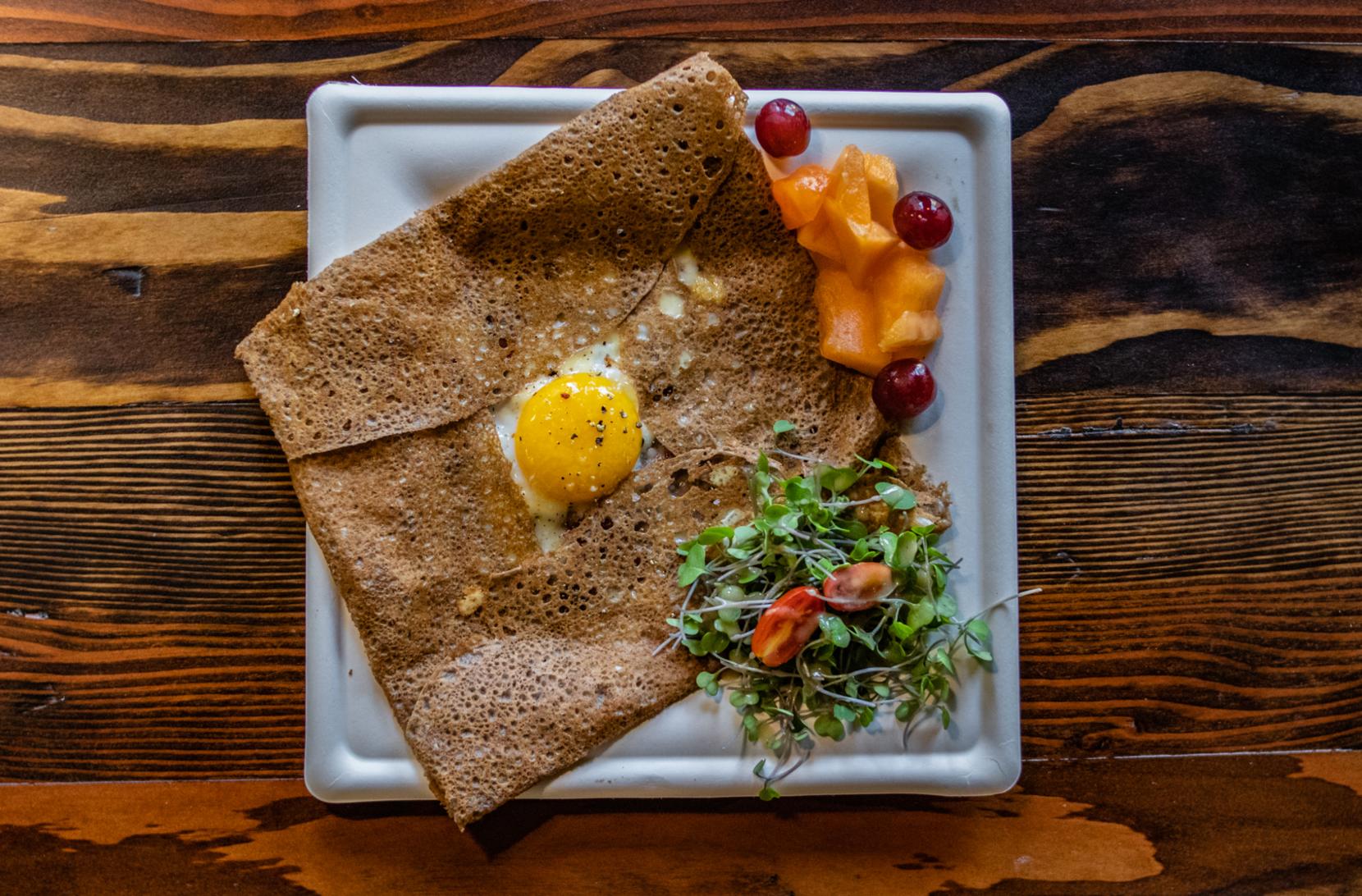 Located right on State Street and connected to the Doylestown Inn, The Hattery serves up a delicious brunch including Huevos Rancheros, an fried egg dish filled with black bean mole, corn tortilla, cheddar cheese, quesso fresca, romaine lettuce, diced tomato and avocado.
This Lahaska-based restaurant owned by Chef Caleb Lentchner, former executive chef and general manager of New Hope's Marsha Brown and his wife, Carol Ann Della Penna, offers an extensive Sunday brunch menu. Choose from menu items like breakfast tacos and quesadillas, CDP California Cobb salad, and the Paleo Breakfast of Champions, which includes three poached eggs, chorizo over sautéed spinach topped with fresh salsa and avocado.
Escargot, Oysters & Omelettes at the Carversville Inn
If the words hot pastrami, balsamic onions and gruyere on pumpernickel rye with baby greens, or, slow roasted golden beet salad with baby kale, candied walnuts, goat cheese and white balsamic vinaigrette have your taste buds watering, then brunch at the Carversville Inn is perfect for you!
The Churchville Inn boasts the title of "the best brunch in Bucks County!" Join them for a traditional brunch with offerings such as buttermilk biscuits and sausage gravy, build your own omelet or blueberry pancakes. Or, choose from their long list of "Bennys" (eggs benedict), including crab, cali, chicken & waffle, and Florentine.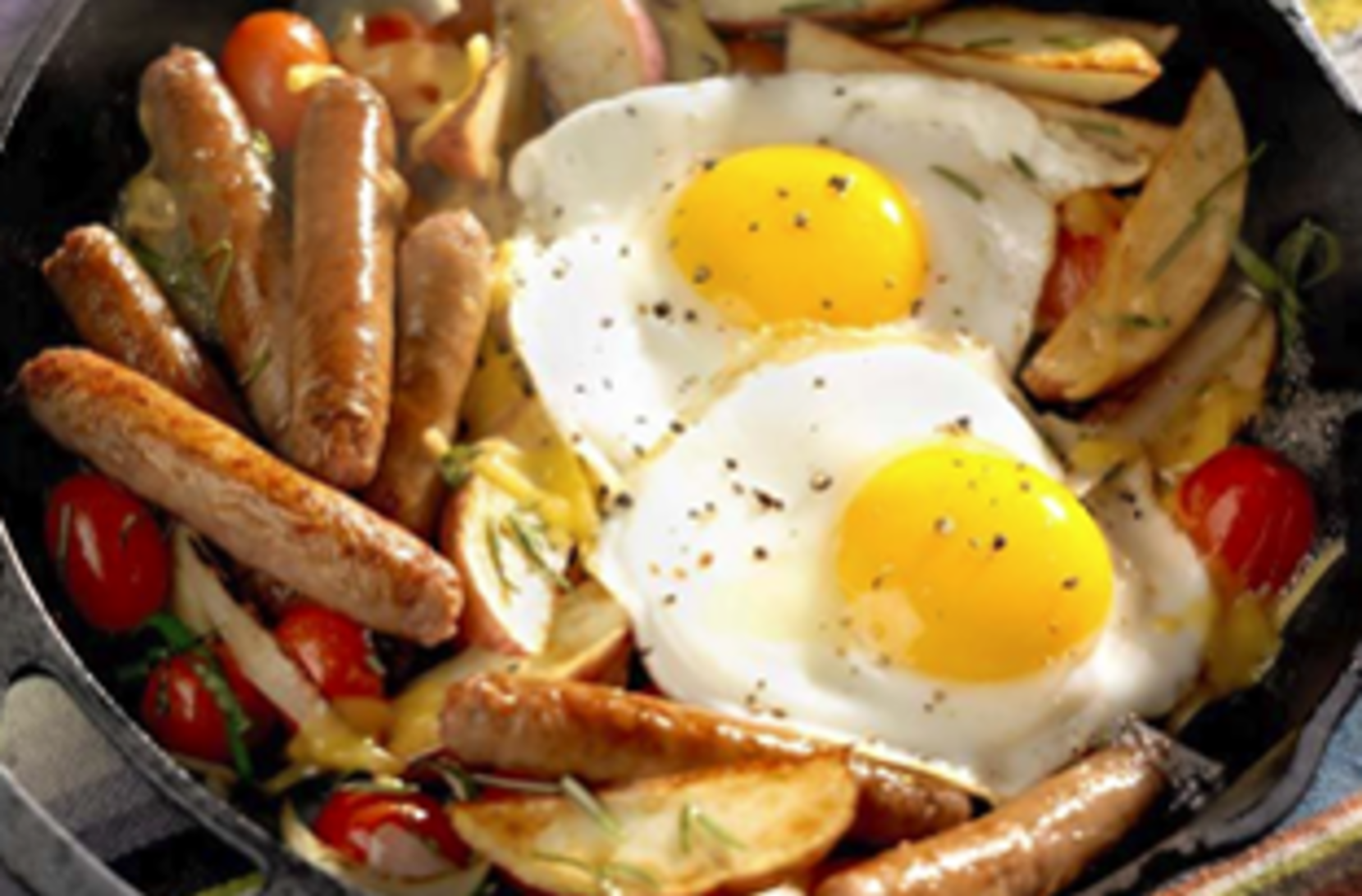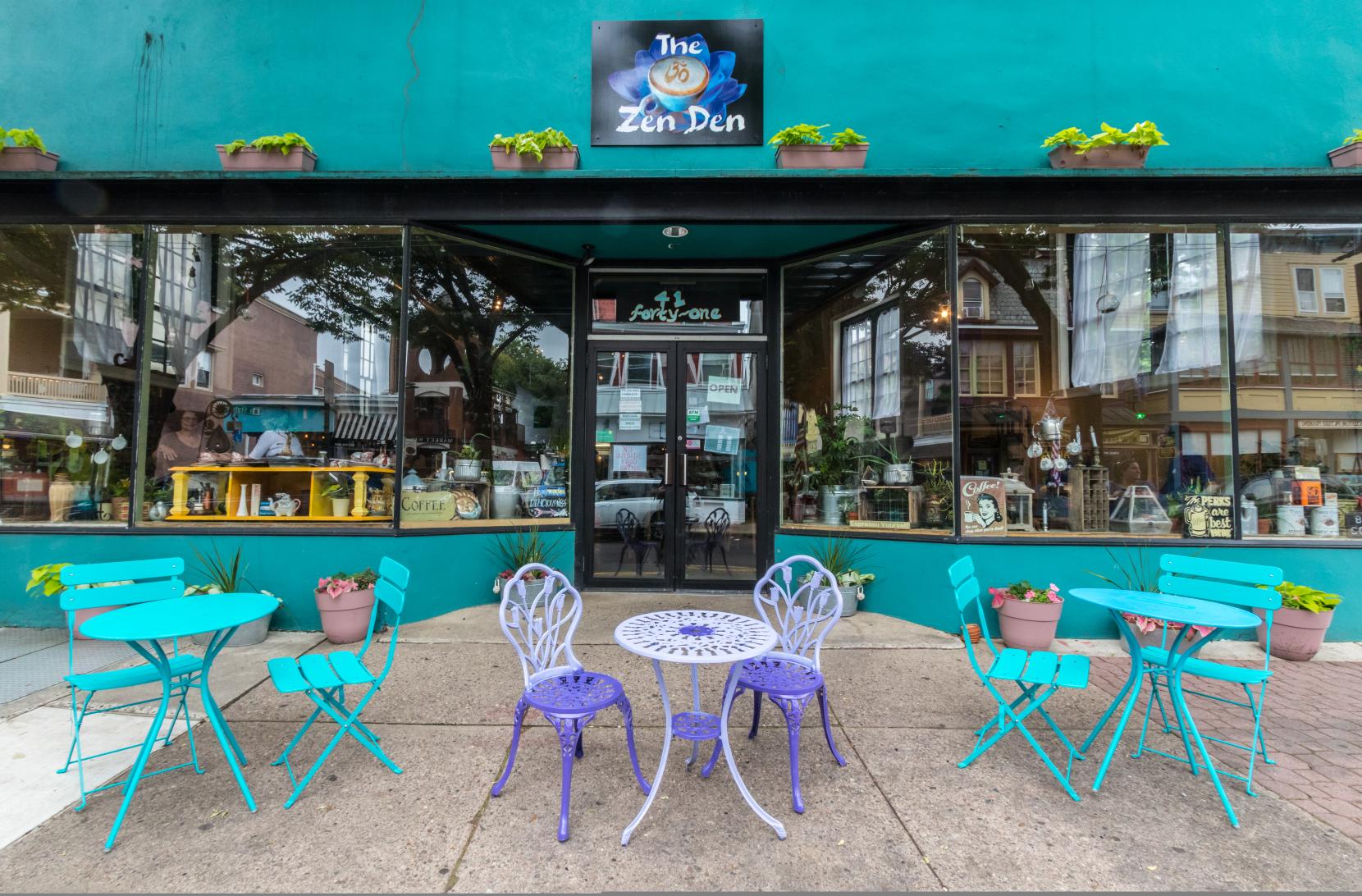 Sunday Brunch Buffet at the Cock 'n Bull 
Enjoy a hearty Sunday brunch at the Cock 'n Bull, a Colonial-inspired restaurant on the grounds of Peddler's Village. Indulge in hearty Belgian Waffles topped with a swirl of whipped cream or try some of the house special beef burgundy. 
Genevieve's in Doylestown offers a weekend brunch with an Italian and Mediterranean flair. They believe in keeping the dishes pure and simple while focusing on the quality of the ingredients and the elaborate preparation. Enjoy a sweet meal of chicken and waffles, a unique cauliflower crust flatbread or a simple kale Caesar salad
Punch Bowl Brunch at the Logan Inn
Try something new at the Logan Inn's continental American restaurant. The brunch menu, offered every Saturday and Sunday, features a variety of omelets, seafood, specialties like smoked salmon and trout, and their popular cranberry & vodka or apple cider & bourbon Punch Bowls. 
Head upstairs to Moss Mills' recently-opened upstairs room to indulge in Sunday brunch featuring food provided by Tapas on York. The menu changes weekly, but some past delicious morning favorites have included sausage gravy and biscuits, and bananas foster French toast. While you're there, be sure to grab a "beer coffee" (yes, you heard that right), which is made in conjunction with Covered Bridge Coffee Roasters featuring hoppy and malty notes.  
Stop by Vince's Pizzeria to indulge in a Sunday brunch. Featuring irresistible breakfast classics in the form of pizzas and Stromboli's, Vince's offers a modern twist on traditional treats. Try a Piggly Wiggly or Sir Porkalot.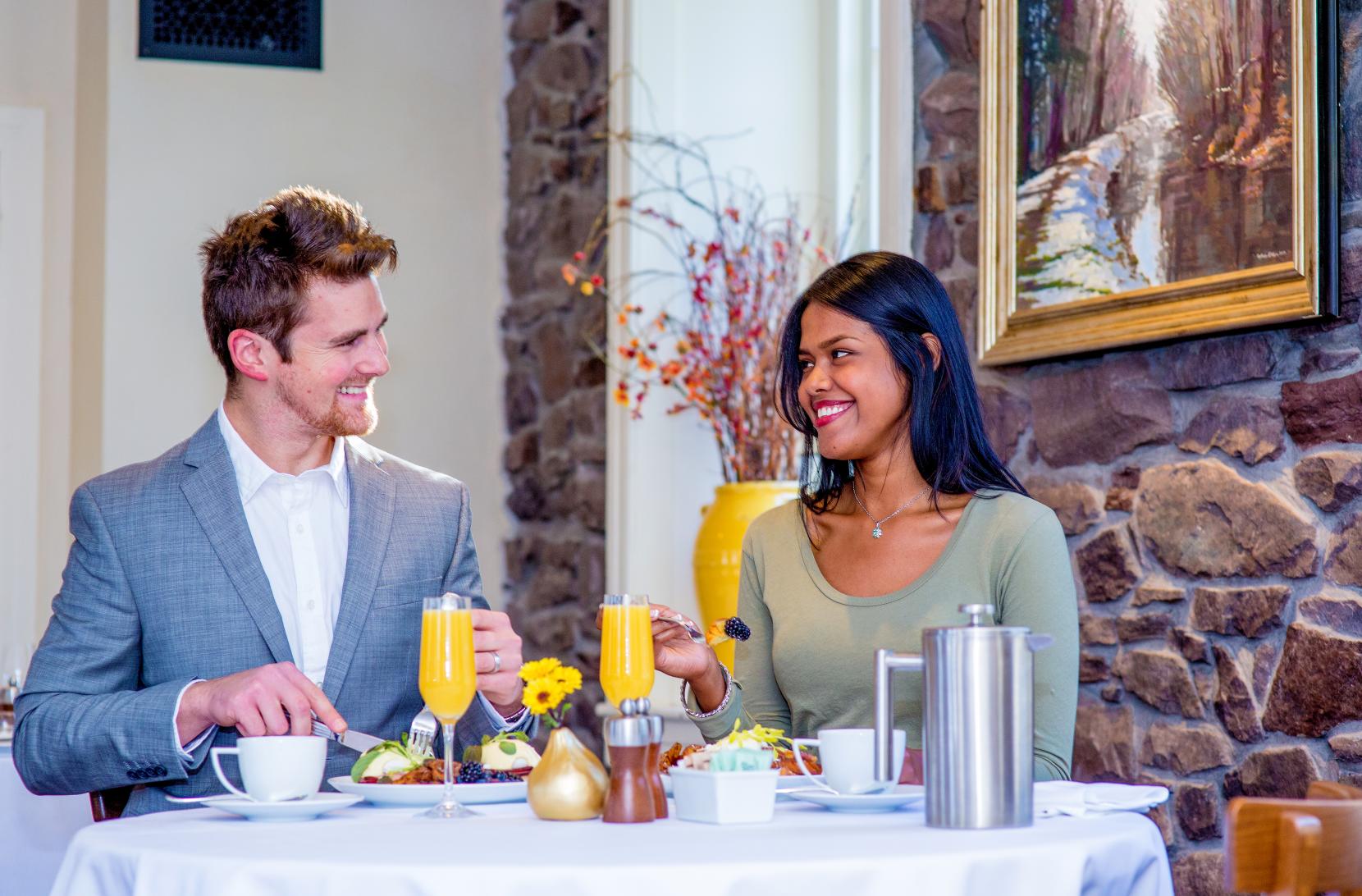 Dining at Golden Pheasant Inn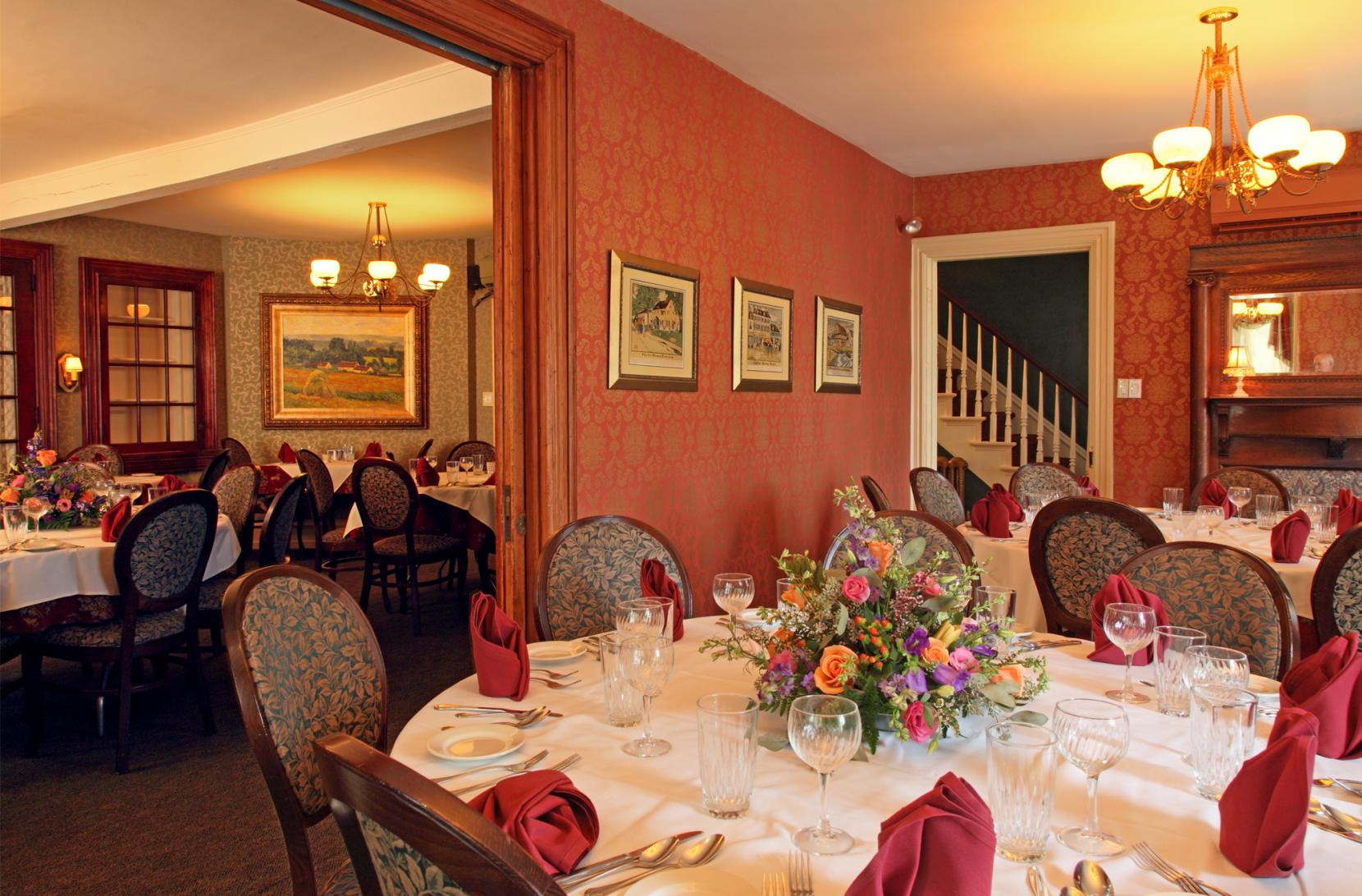 Dining room at Washington House
Sample American fare with a pinch of the south at M.O.M.'s. Sip on mason jar mimosas with poached eggs, bananas foster French toast or house cured wild boar bacon at this eatery owned by two brothers in Doylestown. 
Clef Eloy's World-Famous Spinach, Tomato & Goat Cheese Fondue Omelet at The Washington House
Whether you're looking for an a la carte or prix fixe menu, The Washington House in Sellersville offers both options for Sunday brunch. Explore their varying menu options such as saffron marinate European chicken, sweet & spicy edamame, grilled Rueben and more!
The Yardley Inn is home of the "Big Mary" specialty mimosa, which is their twist on the famous brunch cocktail, the Bloody Mary. Sip away as you enjoy one of their delicious menu items such as the Johnny Cakes or brioche French toast.