BUCKS COUNTY, PA (May 4, 2021) – As part of Visit Bucks County (VBC's) weeklong celebration of National Travel & Tourism Week, the tourism office hosted a virtual meeting with the Bucks County Commissioners to celebrate this year's theme, the POWER OF TRAVEL.
The tourism office recognized five individuals and organizations with National Travel & Tourism Week awards. Honorees were nominated by their peers in the local hospitality industry. Commissioners Diane Marseglia and Gene DiGirolamo presented the awards.
Commissioner Robert J. Harvie spoke about some of the initiatives the County was able to administer and facilitate as support for the hospitality industry, including Bucks Back to Work, the COVID-19 Hospitality Industry Recovery Program (CHIRP) grant and CARES Act funding – the largest economic relief package in the nation's history.
"We are happy to join Visit Bucks County in proclaiming May 2 – 8 as National Travel & Tourism Week in Bucks County," said Marseglia, "as well as to celebrate individuals in the hospitality industry that went above and beyond during the pandemic to support the business they work at, as well as the customers they serve."
(From left: Kelly Doody, MaryLou Henderson, Sherry Jackson,
Nick & Evann Rogers at Moss Mill Brewing Co.)
The 2021 Visit Bucks County Travel & Tourism Week Award honorees: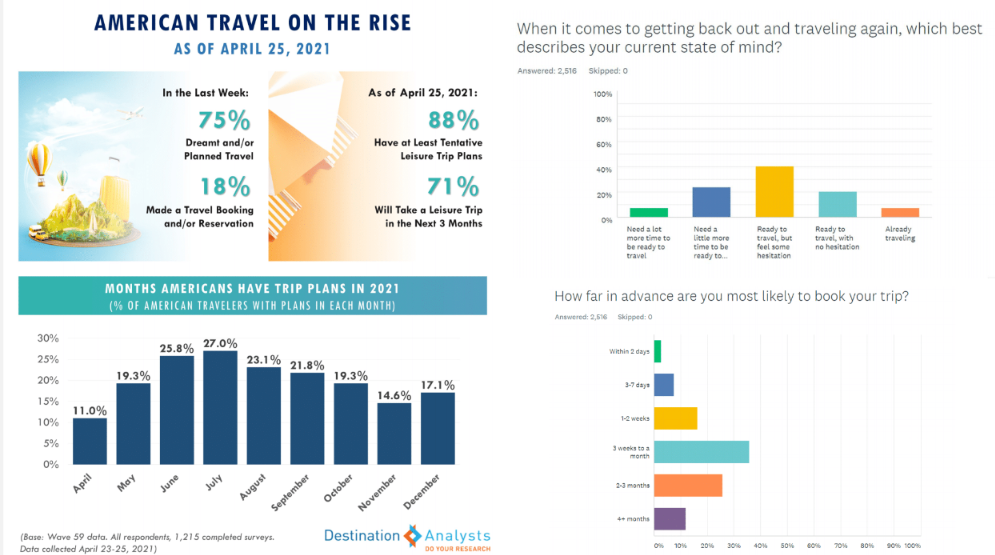 Visit Bucks County Board Chair Frank Lyons opened the program by sharing key tourism statistics. "Bucks County fared much better than many destinations in 2020 due to the open, countryside location. Hotel occupancy fell 26% last year, but the industry came together and leaned on each other to get where we are today," Lyons said, "As vaccine distribution continues, we are seeing more positive consumer sentiment and are optimistic Bucks County will continue on an upward path to tourism recovery."
Nationally, Destination Analysts data shows that many are starting to plan for vacation again, with 88% of Americans planning some type of leisure travel in the coming months.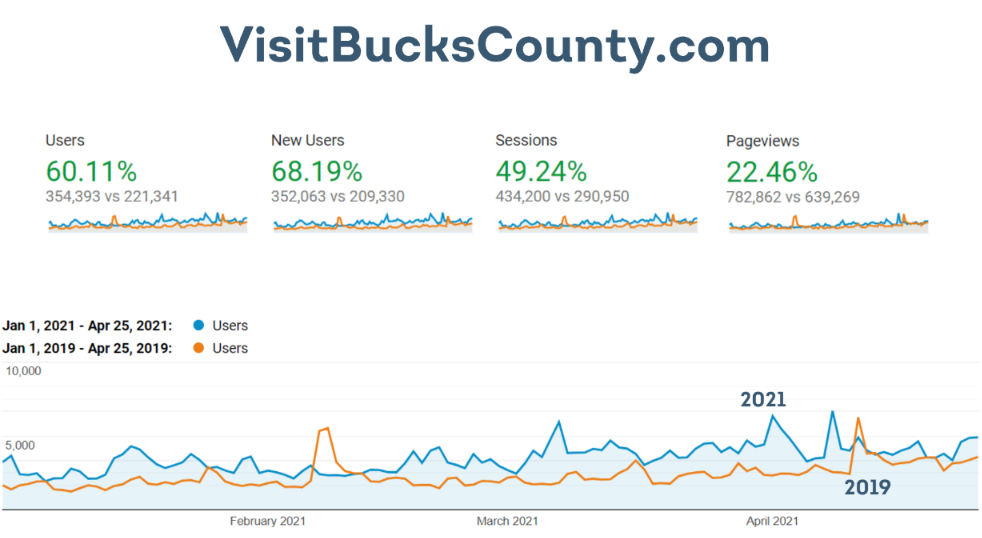 President/COO of Visit Bucks County, Paul Bencivengo, shared current hotel occupancy charts and research results on consumer travel sentiment. Three weekends in April had Bucks County hotels 70% occupied on Friday and 80% occupied on Saturday. During the week, occupancy is hovering at 60%, similar to 2019 mid-week occupancy levels.
As demand for Bucks County travel information surpasses 2019 levels, so is website traffic. New users to VisitBucksCounty.com are currently up 68% and pageviews are up 22% from Q1 in 2019.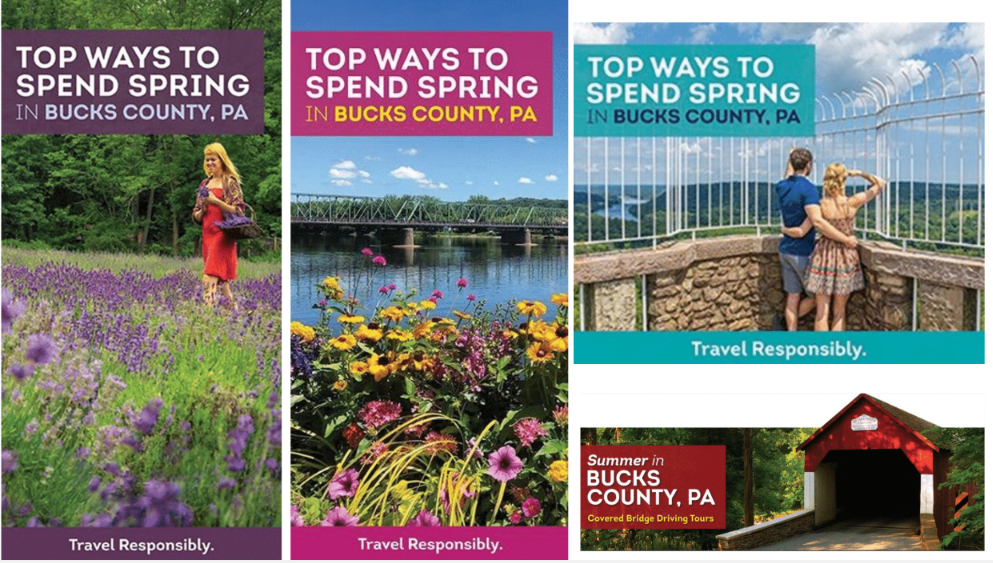 "We are welcoming visitors to plan outdoor adventure, family-friendly getaways, romantic escapes and to visit our parks, small towns and attractions," Bencivengo stated about VBC's current marketing campaign.
Bencivengo continued, "Later this month, we will shift our campaign to Summer in Bucks County with new visuals on billboards, digital ads and television commercials attracting tourists to plan vacations to our area. All of these promotions encourage travelers to stay in Bucks County at our unique and accommodating hotels, bed & breakfasts and country inns."

# # #
Download assets here: https://www.dropbox.com/sh/7fcw7f47f6v2pjl/AAAIZwHcd3PAcJiSx_-3dyDda?dl=0
Contact: Alexa Johnson, Senior Marketing & Communications Manager
                Visit Bucks County
                215-639-0300 ext. 227
                AlexaJ@visitbuckscounty.com
About Visit Bucks County
Visit Bucks County (VBC) promotes travel to and within Bucks County, Pennsylvania. As the County's officially-designated tourism marketing agency, VBC drives visitation, increases overnight stays and fuels the local economy by promoting all there is to see and do in Bucks County. VBC supports local businesses in the tourism and hospitality industry, including lodging, attractions, restaurants, retail, events and more. Annually, more than 8 million people visit Bucks County generating a billion dollars in economic impact.