Despite all my finger crossing and emphatic wishing over the last month, Punxsutawney Phil has spoken. We're in for a few more weeks of chilly temperatures and frosty winds. The good news is, while you wait for days filled with sunshine again, Bucks County is home to some of the coziest bookshops and cafes to keep you warm. One of my favorite things to do on a cold day is visit one of Bucks County's iconic towns, pick up a new read at a bookshop and curl up at a café to get lost in the pages. To help you find just the right place to go, I've put together a list of some of the towns and shops I enjoy visiting most for this perfect, cozy day.
Doylestown
Central Books
Central Books in Doylestown has been a favorite bookshop of mine for years. What I love most about their collection of used books is that it includes everything from well-known classics all the way up to new releases. And there's always a selection of books that are under $1…who could pass that up? With two floors and a porch full of books, I often end up leaving here with a pile of new reads for my day at the café.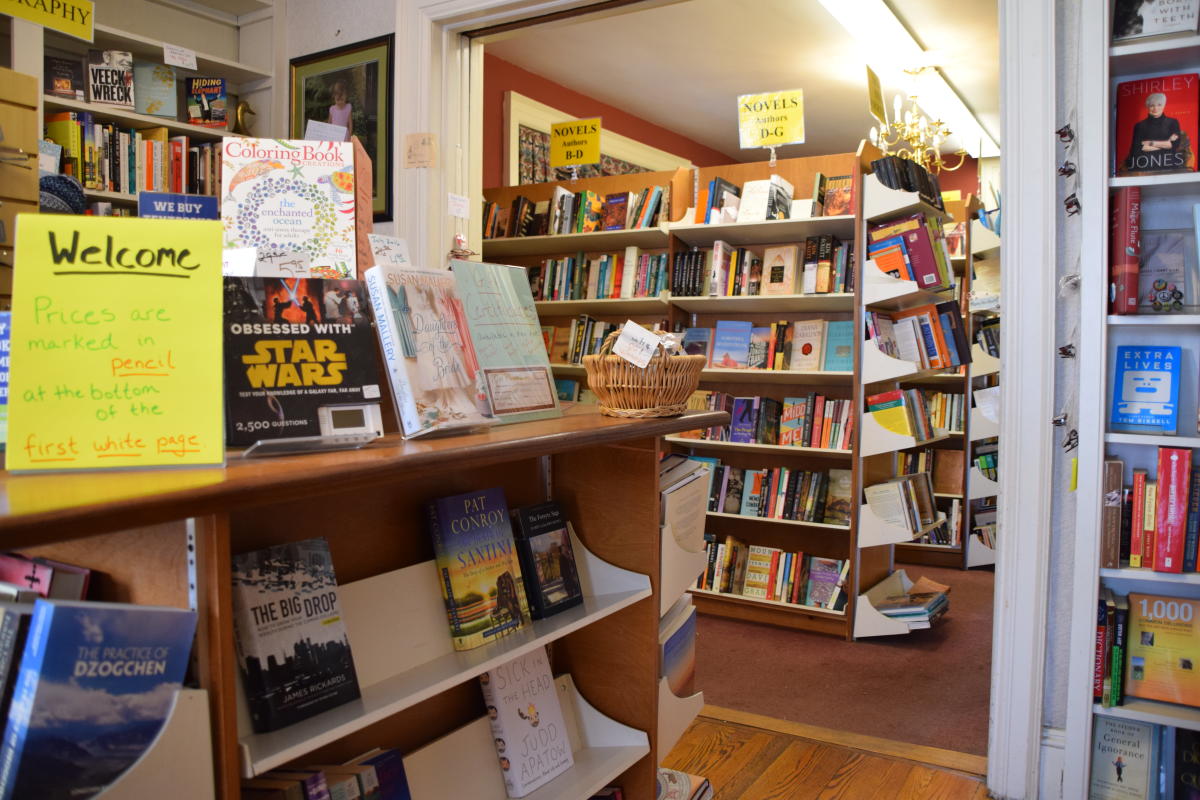 The Zen Den
The Zen Den has got to be one of the most relaxed and homey cafes I know. Complete with a quaint front porch, eclectic furniture, a fireplace and a baby grand piano this chic coffeehouse has all the ingredients for one of the best reading spots around. I love their selection of organic blends of tea and coffee, and can never pass up one of their locally made sweet treats! Plus, if reading with a good set of tunes is your thing, they host live music by local musicians every weekend.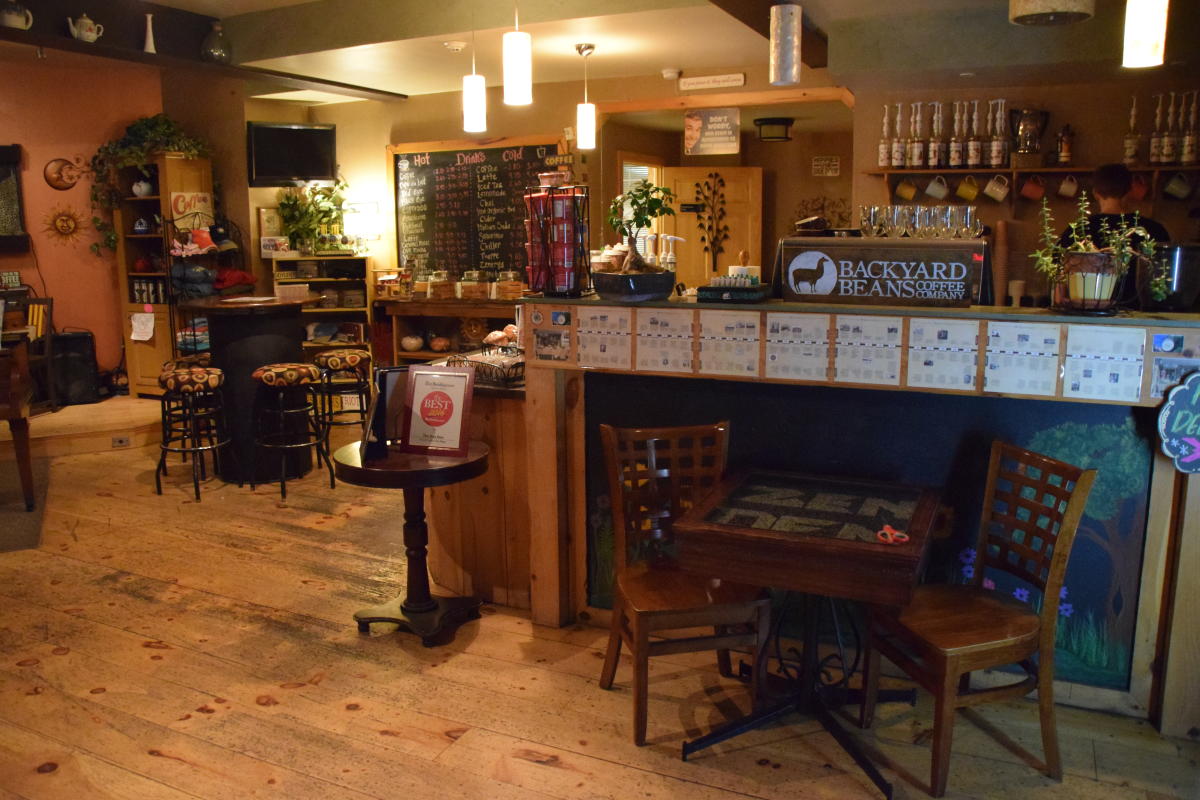 Newtown
Newtown Book and Record Exchange
You know that smell of the well-loved pages of used books that makes a reader's heart melt? That's what greets you when you walk into Newtown Book and Record Exchange...could there be anything more welcoming? Not only do they have one of the largest collections of used books that I've seen (over 40,000 to be exact!), but they're also one of the only shops around that carries records and CD's. Whether you're looking for that perfect novel to lose yourself in or a throwback soundtrack, you'll definitely be able to find it here!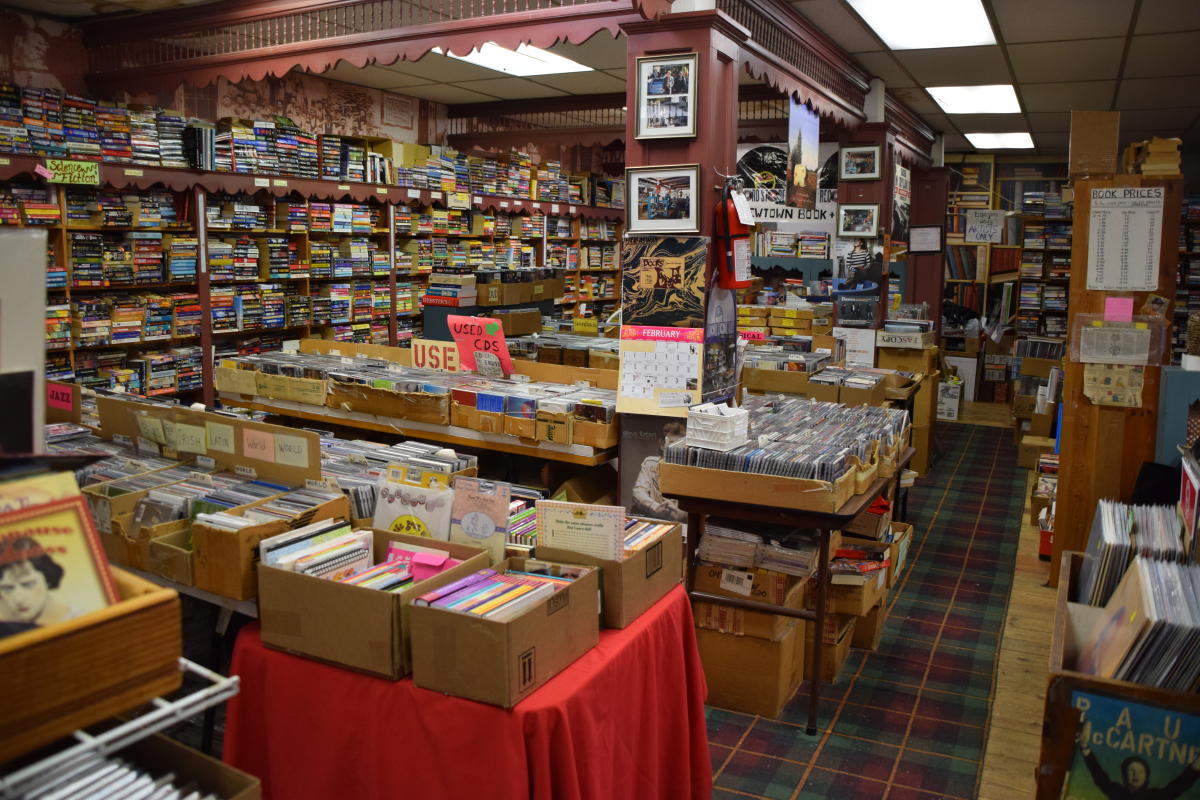 The Zebra Striped Whale
Whenever I go to The Zebra Striped Whale, I can never decide what to get…ice cream, crepes, sundaes, smoothies, coffee, they've got it all! If you have as much trouble choosing, my personal favorite treat is a Nutella and fruit filled crepe – the perfect addition to a good reading session in this funky and lively café.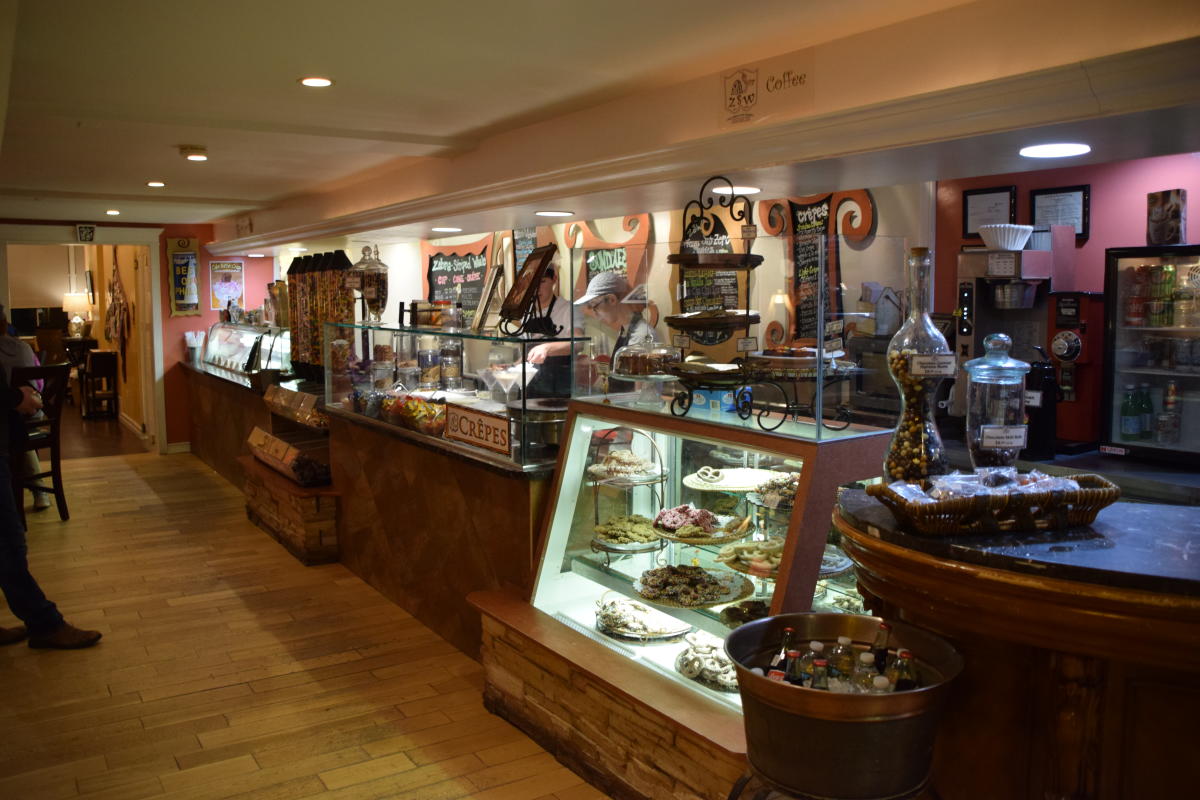 New Hope
Farley's Bookshop
The best way to describe Farley's Bookshop is a reader's paradise. Room after room and narrow hallway are filled with floor to ceiling bookshelves lining every wall. There's something to satisfy every reader, including classics, children's books, poetry, and new and used novels of all genres. And if you're in a more creative mood, they even have a large collection of adult coloring books.
C'est La Vie
Walking into C'est La Vie, is like walking through the doors of a café on the streets of Paris. Glass cases are filled with tartlets, macaroons, cookies, cakes and more to satisfy your confectionary fantasies. The intimate, 20-year-old-café is complete with bistro seating to provide the ideal space to enjoy a cup of coffee and one of their best-selling croissants, while cracking open your book. And if you visit in the warmer months (which I highly recommend), C'est La Vie is also home to one of the best outdoor reading spots in Bucks County – a riverside terrace overlooking the Delaware.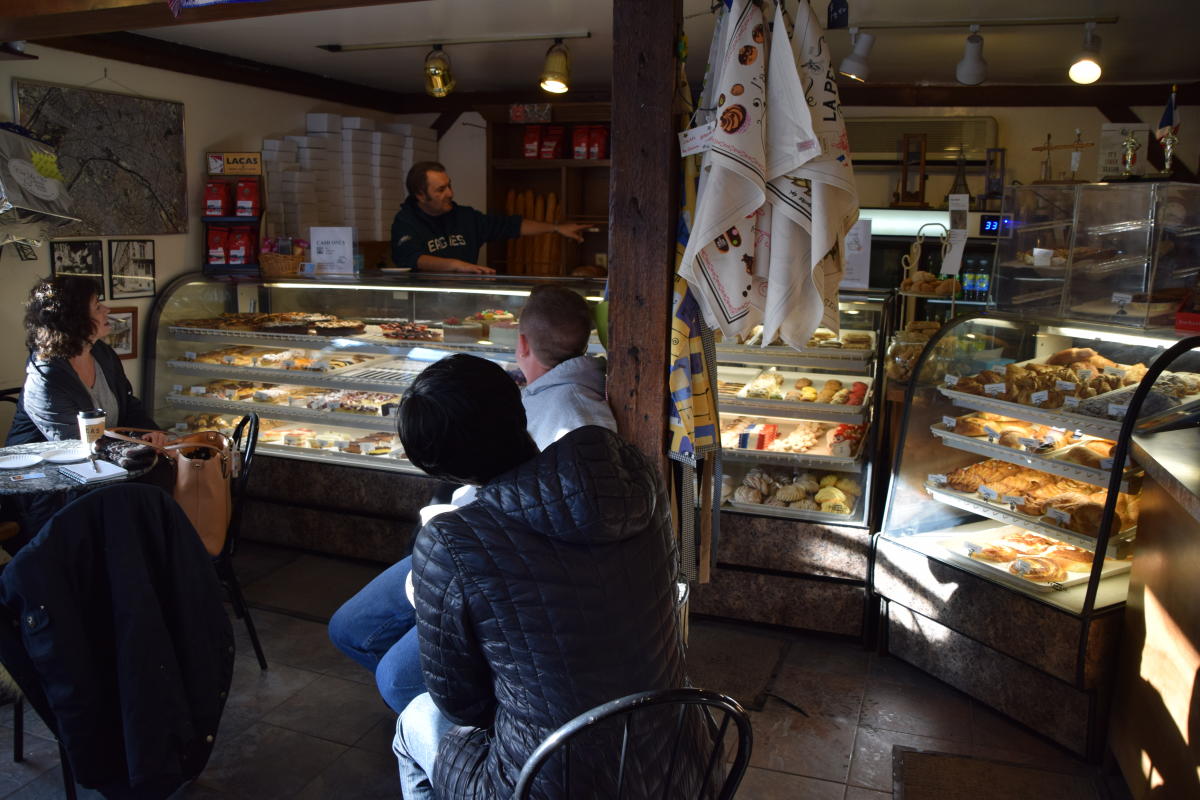 As much as I would have loved for Punxsutawney Phil to have jumped out of that hole and proclaimed an early spring, when I visit these shops, I'm reminded of why I'm happy he did see his shadow after all. With a good paperback and a spot in one of these snug cafes, I have a feeling you'll find yourself savoring these last few weeks of winter too.