As I headed out for a sunny morning jog, I felt a deep appreciation for the beauty that exists in the small town of Historic Fallsington, Pennsylvania.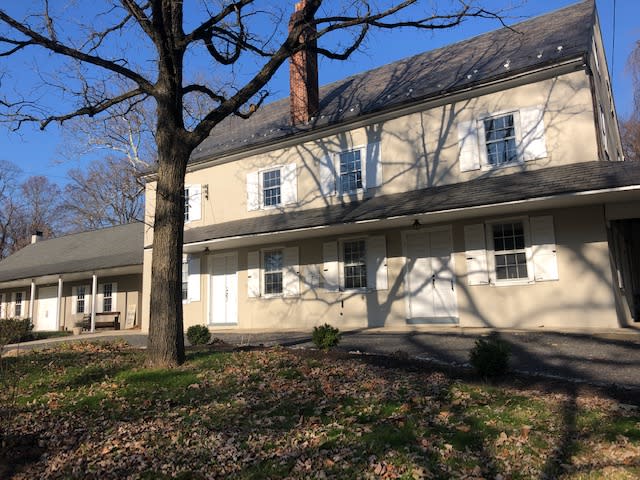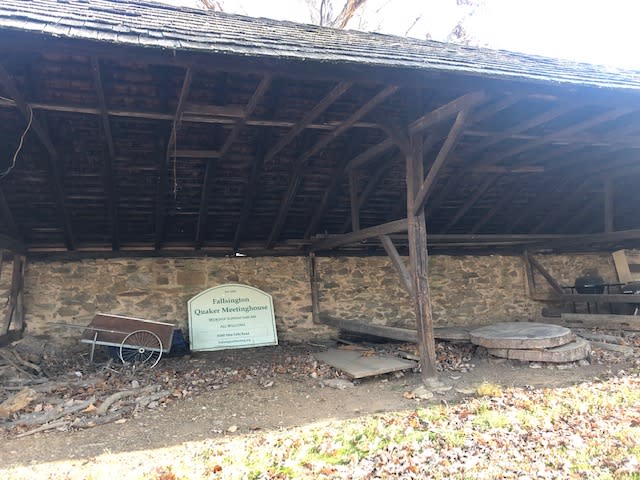 The first thing I passed was the Doughboy statue in Meetinghouse Square honors World War I service members. "Doughboy" was a popular nickname for a United States infantryman during the war. In this beautiful town you will find across the road from this monument the historical Fallsington Friends' Meeting House, along with a horse block. This place is so rich in history! The first meeting, which was held in 1690, was attended by William Penn – founder of Pennsylvania.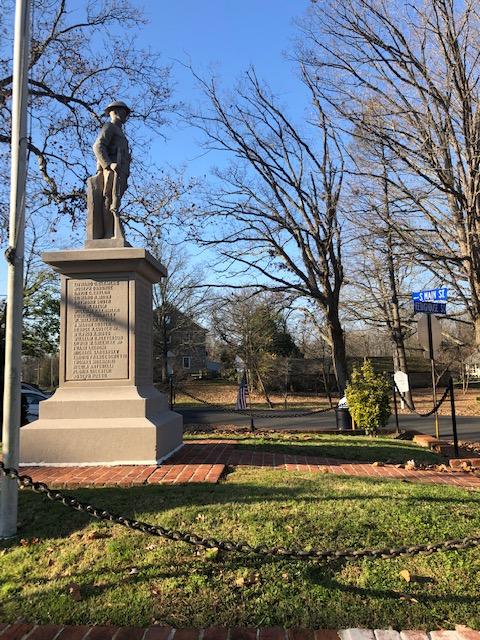 While taking pictures, I ran into a member of Fallsington Friends who shared his new CD with me titled Passions. Jonathan Sprout is the primary songwriter and part of the musical group  Force For Good. Just goes to show, there is always a friendly encounter when you run into people in the beautiful Fallsington neighborhood!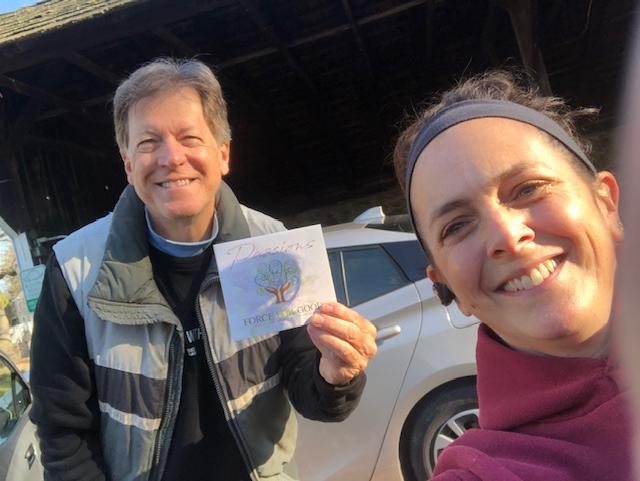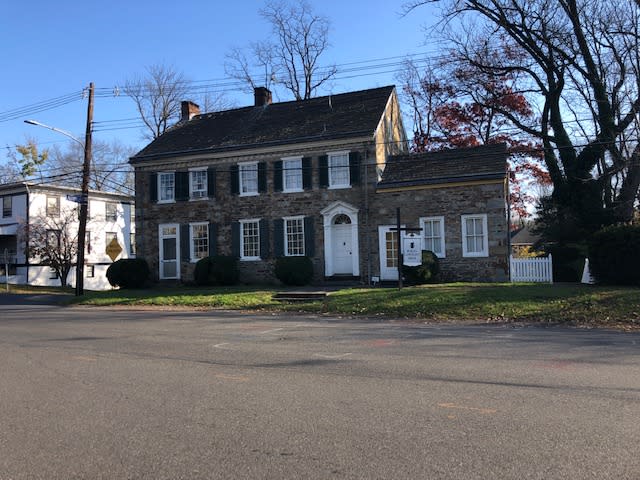 The Stagecoach Tavern operated as a tavern during the Prohibition Era in 1799. Right across the street is the Burges-Lippincott House, which was built as a home by Allen Lippincott around 1808. Many of the Christmas Tree Lightings that occurred over the years in early December involved a sneak peek into the inside of this awesome piece of history. This is the place Santa would set up inside for children of all ages to visit. On the way to the front door, the sidewalk was lined with peaceful luminaries. Hopefully in the future this event will go on.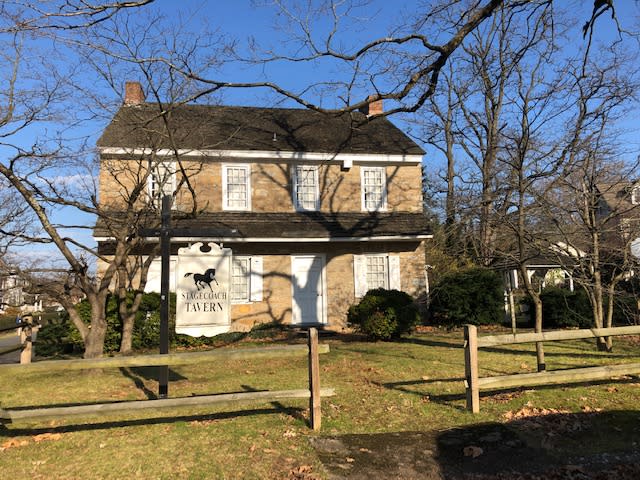 Jump across the street and you will see the Museum Store, which is connected to the Antique and Craft Store. The craft store is where my kids would ride their bikes to buy "penny" candy and a cold soda on warm, summer days. It is filled with total beauty and so worth walking through - especially during the holidays!
As you walk along Yardley Avenue, you will see the Historic Fallsington Library, which has been serving the community since 1802. It remains independent while affiliated with the Bucks County Library System. So many treasures inside for young and old are in this hidden gem - bring your kids (or yourself) for a welcoming experience while checking out books!
Next door is a beautiful church that has a tradition of a Live Nativity each Christmas. The entire community comes together for this every year!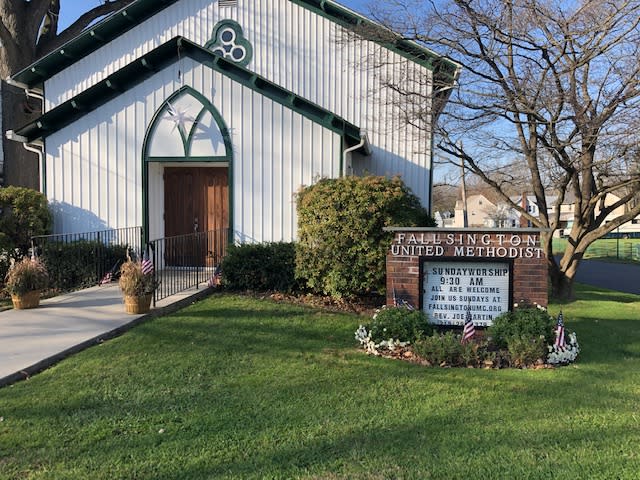 The Moon-Williamson Log House was built in the 1760's and was an early settler's house. It is one of the oldest in the state and is in its original location! It is so fun and interesting to stop by this rich, historical house, especially on Fallsington Day held each October. The ceilings are so low and the decor is authentic. What an incredible piece of history!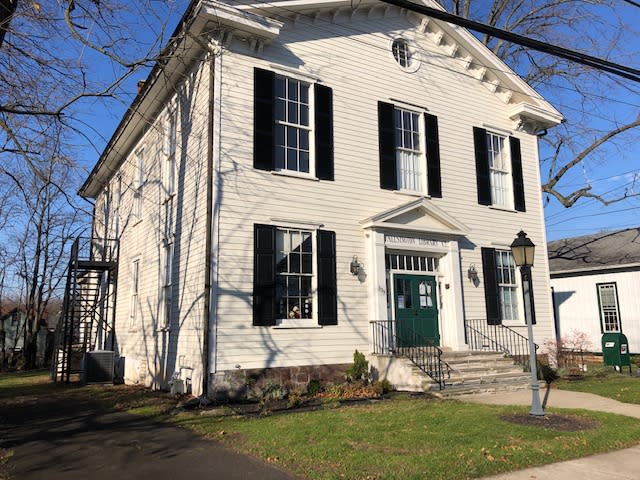 Finally, don't miss the Fallsington Commemorative Park. It offers gardens, walking paths, a beautiful Veteran's Memorial, and a shady gazebo. It is both peaceful and comfortable and a great place to walk your dog, sit and read, lay a blanket down for a picnic lunch, and exercise. Be sure to put the quaint, awesome, and historical town of Fallsington on your list of places to visit in our beautiful county of Bucks!