Morrisville is a small, but mighty town. Being the oldest borough in Bucks County, the tight-knit community of Morrisville takes a lot of pride in their local businesses, restaurants, parks, schools, etc. 
If you've been to the Delaware town, Morrisville, you know there are a lot of neighborhood eateries that are awarded for their uniqueness, quality, and characteristics that make up a portion of the county's food scene. 
Newly added to the mix is Fame: Good Eats which is located at the former Cafe Chorba in the Morrisville Plaza shopping center. This breakfast and lunch spot is just what the area needed- a new gathering place that offers fresh and exciting food options!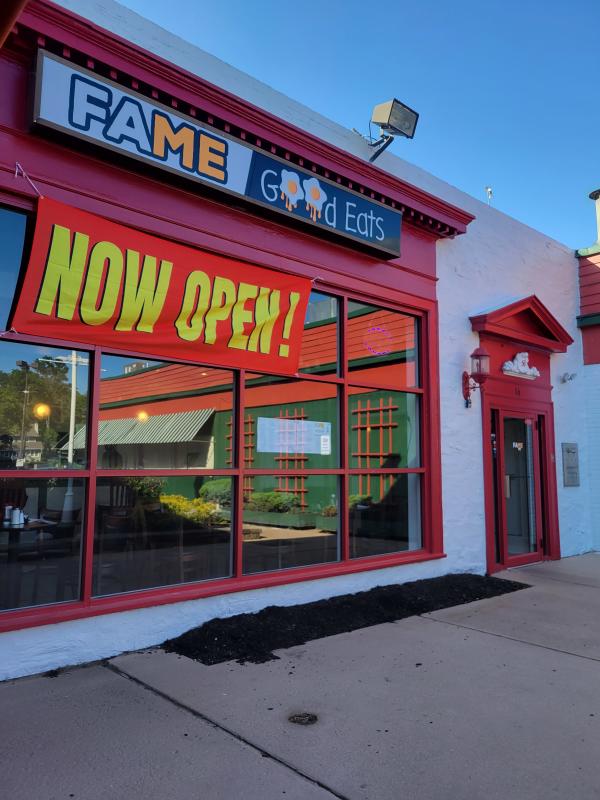 I recently took my Dad for his birthday, since it is our favorite meal of the day. He thought it was the best way to start his day!
Right from when we walked up to the door, we were greeted with friendly service and a smile. I have a disability and use a mobility aid to walk, and our waitress, April, immediately opened the door for me and let me in so I could get in effortlessly. From that moment with that little touch, my dad and I knew that we were going to have a great experience! 
Not only are the servers welcoming (April and Nicole were working that day), but so is the atmosphere. The restaurant is open and big, yet comfortable and cozy. With a view of the open kitchen, we got the aromas of the delicious meals being cooked, and it made us feel right at home.
To eat, my Dad got the Breakfast Burrito with a side of pork roll. He loved the combination of the flavors of onion, peppers, cheese, and bacon in a toasted tortilla. And who doesn't love pork roll (especially when you're in PA, and in Morrisville which is right across the bridge from Trenton, haha!)?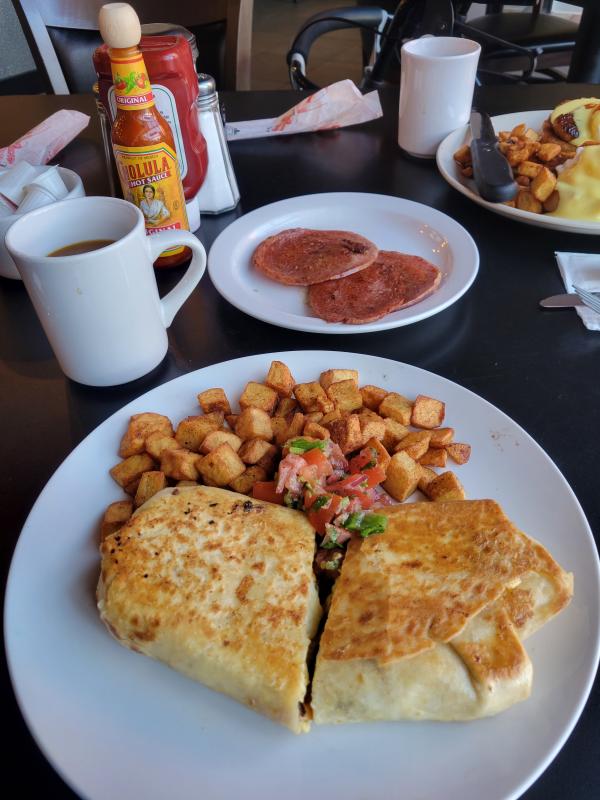 My choice was the Chorizo Fiesta Benny which included avocado, pico de gallo, and spicy chorizo topped with sriracha hollandaise. The chorizo was so flavorful, it was honestly the best I have ever had. I could tell it was homemade and their heart and soul was put into the entire dish!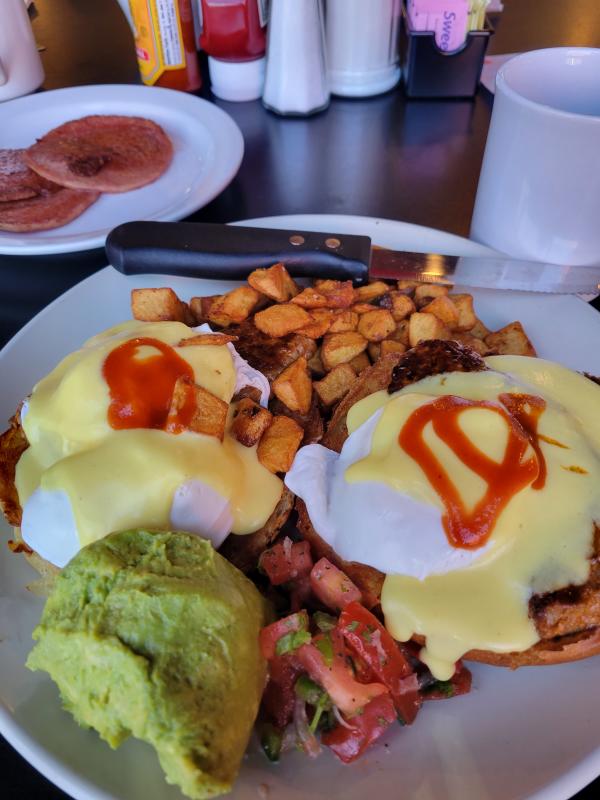 While we were finishing up eating (and we didn't leave anything on our plates!), the owner, Anton, came to our table to introduce himself, and to ask how we enjoyed our breakfast. We could tell from the excitement in his voice talking about the new restaurant and its mission, that he is passionate about the business and the future of what it can be for the Morrisville community. 
Father and son, Anton and Moe own and operate the restaurant. Anton is a longtime chef in Chambersburg, who worked at places like Roman Hall and Mastoris Diner. He was also the founding chef at Great American Pub in Langhorne and Bensalem.
Moe is a former owner of Oh Brother Philly and former operating partner of BUNOS and Raceway Bagels. I'd say the two of these chefs together know a thing or two about serving delicious quality food!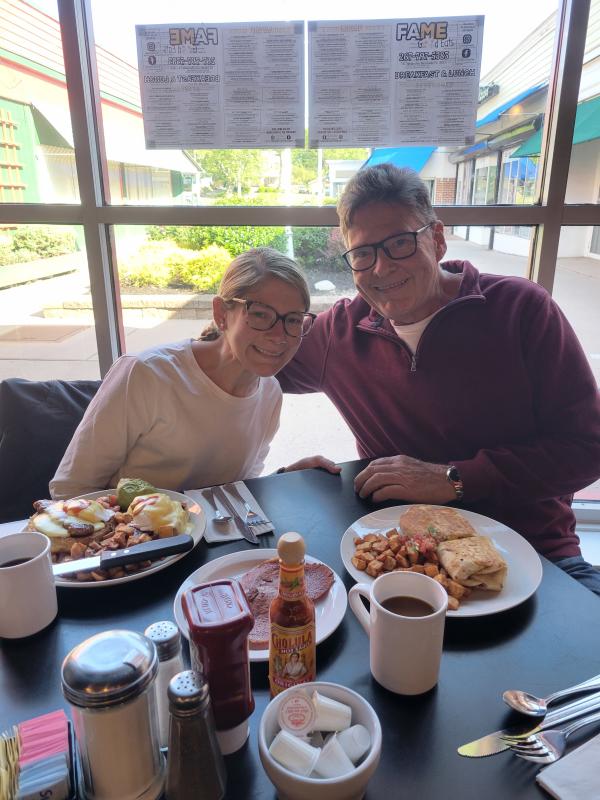 Fame: Good Eats is open 7 days a week for breakfast and lunch. There will be outdoor seating for when the weather gets warmer. Eventually, they will be open for dinner as well.
I can't wait to return to try their lunch menu. It may be tough to switch up the Chorizo Fiesta Benny though! It's a good thing I live right in town!