I know what you are thinking -- you are tired of sitting out back, barbecuing with an ice-cold drink in hand. Well, I am here to tell you that instead of hanging out back, why not visit a local historic park, appreciate all that Bucks County has to offer, and stop at a Bucks County brewery or distillery on your way home?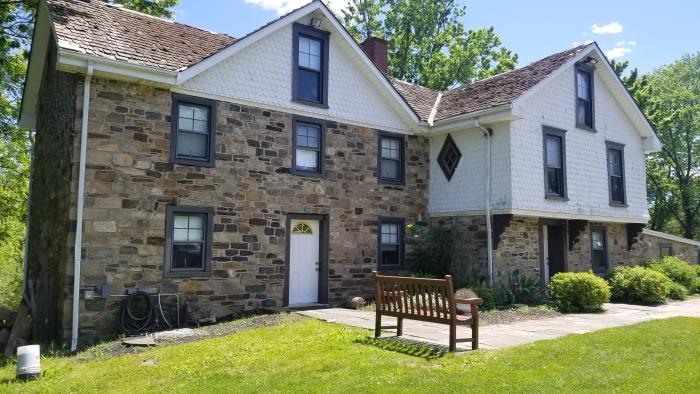 Playwicki Farm, a 110-acre historic park located in Feasterville, has been around for centuries (yes, centuries!). Driving by, many of us might see it as just a beautiful park with a stunning late-18th century stone farmhouse front and center, but its history is much more significant than that. When you park your car, you will immediately see the historic building surrounded by several trails you can walk or jog, encompassing much of the park. From a Colonial-era limestone quarry (be sure to tread carefully nearby as it is incredibly deep), to scenic lowland trails that run along the creek providing you with views of the wetlands, Playwicki Farm is certain to please.
I'm sure many of you think the history of the land dates back to maybe the early 18th century. What if I told you that you are off by several thousand years? (Yes -- I said several thousand years!) Playwicki Farm has witnessed an extraordinary amount of history, from being inhabited by Native Americans, to the settling of Europeans in Bucks County. According to Playwicki Farm's website, the prehistoric history in the archaeology of the farm dates from circa 7000-6500 BC and is documented through arrowheads found on the land.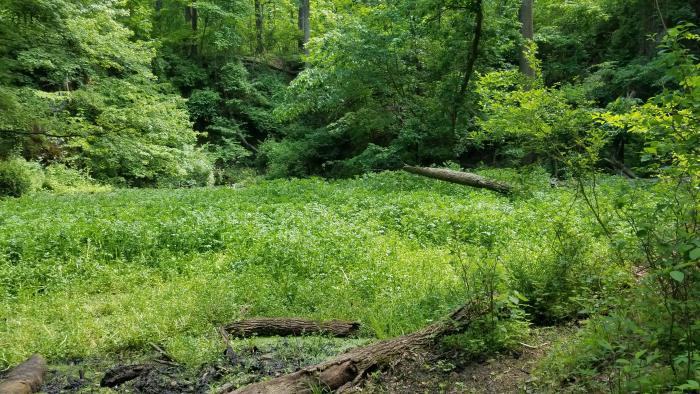 From William Penn receiving charter from King Charles II in 1681, to Lower Southampton Township purchasing it in 1994 and opening the park to the public in 1999, Playwicki Farm does not disappoint, especially in regards to its history, and natural beauty. Plus, the park is very dog friendly -- just ask my pretty pups, Hailey and Zorro!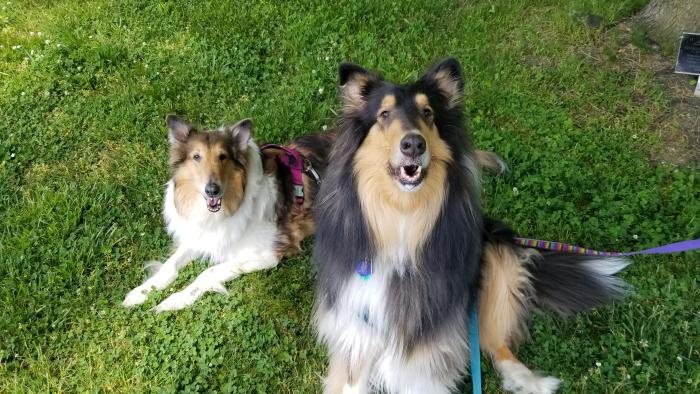 After a long hike, I'm pretty sure a local craft beer will hit the spot, especially if it's 80+ degrees outside. Less than five miles from Playwicki Farm is Moss Mill Brewing Company. Moss Mill, which brews some pretty refreshing, tasty beers, has been serving the Bucks County area since February 2018. They also recently completed an expansion, adding another tasting room upstairs with a wrap-around bar, high and low top tables, video games, and a rustic feel that can welcome up to 120 people.
Moss Mill, owned and operated by married couple Nick and Evann Rodgers, offers a variety of fresh, clean, and crisp beers, from IPAs to lagers. The pair has over 10 years of beer brewing experience! Between Nick's passion for brewing and Evann's experience in the marketing and science fields, every beer is sure to be a crowd-pleaser. The brewery is located in an industrial park on Buck Road in Feasterville and usually has quite the crowd inside and out, but due to the pandemic, they are only offering outdoor seating and to-go growler and crowler fills, as well as 6-packs.
Moss Mill also offers on-demand delivery service, where you can order anytime during delivery hours (Wed-Sat, 12-6 p.m.) for drop-off in about 30 minutes. Plus, you'll get free delivery if your order is over $75 when you use the coupon code "socialdistance."
Once guidelines are lifted, be sure to visit Moss Mill for a night of fun live music, trivia, arts and crafts nights, and more!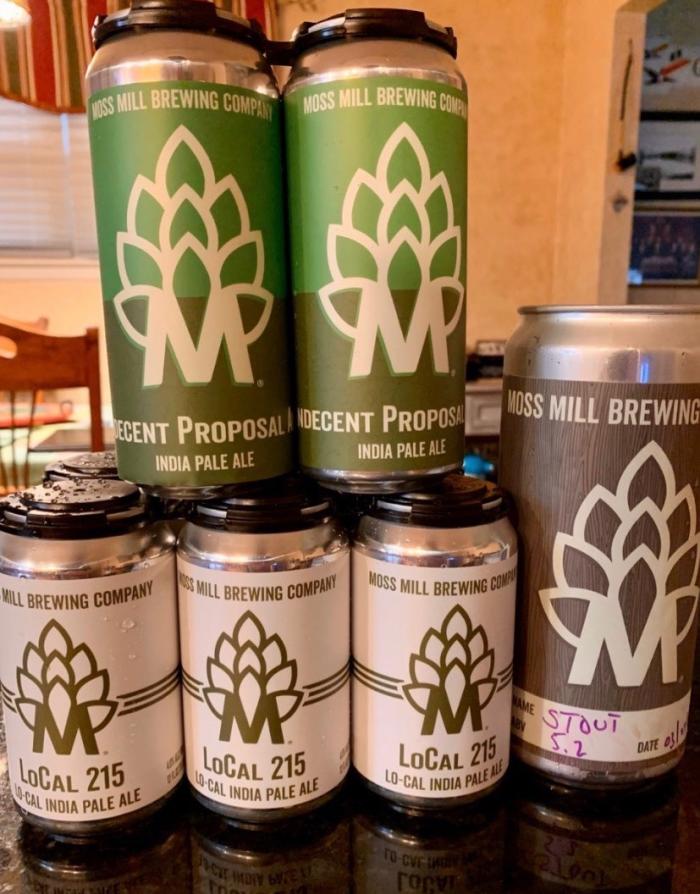 So, instead of watching the same birds fly by in your backyard, take some time to adventure out into historic Bucks County, visit Playwicki Farm and appreciate some local history, and pick up a refreshing, ice cold beer you can enjoy at home after a fun afternoon. Plus, if you want to visit other historic parks and local breweries, you can make it a weekly activity that beats being stuck in quarantine any day! As always, please remember to protect yourself, and others, and wear a mask, even if you get a funky tan line!