With so much free time on people's hands due to the current circumstances, staying busy to keep sane is a must. Why not put on a pot of tea and curl up with a good book? From children's books to fanatical fiction, historical tales to recipe books, here's what local booksellers recommended. These local bookshops are all open ONLINE and will ship directly to you!
Commonplace Reader: This Yardley bookshop that opened last fall has tons of titles on their site. All books are available for direct shipping from their warehouse. Looking to join a virtual book club? Commonplace Reader has MANY to choose from! Head to the Book Club section of their site to see their monthly picks then discuss it with other club members on Zoom virtual meetings each week! Some top titles the clubs are reading this summer are…
A Fall of Marigolds by Susan Meissner (Romance)
All the Birds in the Sky by Charlie Jane Anders (Fantasy Fiction)
My Name is Lucy Barton by Elizabeth Strout (Fiction)
She Would be King by Wayetu Moore (Historical Fiction)
The Art of Breaking Things by Laura Sibson (YA Fiction)
The Bridge of Sighs by Olen Steinhauer (Mystery)
The Postmistress by Sarah Blake (Historical Fiction)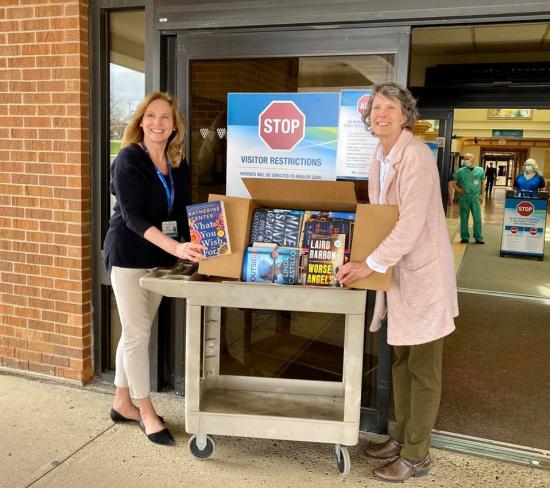 Doylestown Bookshop & Lahaska Bookshop: These bookshops are also participating in virtual book club series, so be sure to check their Facebook page for the latest read! Store owner Glenda Childs and Marketing Manager Krisy Elisi recently donated 40+ books to patients at Doylestown Health in isolation to spread a little kindness. The two recommend these reads:
All Creatures Great and Small by James Herriot (Biography)
Deacon King Kong by James McBride (Historical Fiction)
Moon by Alison Oliver (Kids)
Say Nothing by Patrick Radden Keefe (True Crime)
Six Tales of the Jazz Age by F. Scott Fitzgerald  (Fiction)
Such A Fun Age by Kiley Reid (YA Fiction)
The List of Things That Will Not Change by Rebecca Stead (Kids)
The Secrets We Kept by Lara Prescott (Thriller)
Why We Can't Sleep by Ada Calhoun (Self Help)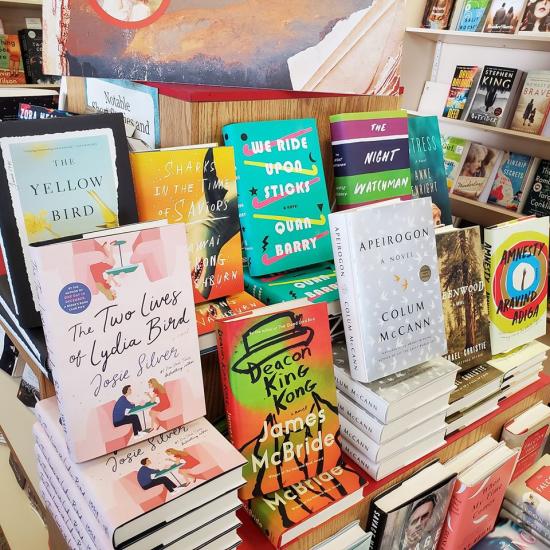 Newtown Bookshop: Order these titles online, and listen in to the Newtown Bookshop's virtual book clubs with various authors each month! Here is a list of great reads they recommend right now:
In Five Years by Rebecca Serle (Romance)
Long Bright River by Liz Moore (Thriller)
Magnolia Table, Volume 2: A Collection of Recipes for Gathering by Joanna Gaines (Cooking)
Such a Fun Age by Kiley Reid (YA Fiction)
The Book of Lost Friends by Lisa Wingate (Historical Fiction)
The Splendid and the Vile: A Saga of Churchill, Family, and Defiance During the Blitz by Erik Larson (Biography)
Did you read or are contemplating reading one of the books listed above? Let us know your recommendations in the comments!