Shop small this holiday season at some of Bucks County's spectacular local businesses and shopping districts…
Shopping Destinations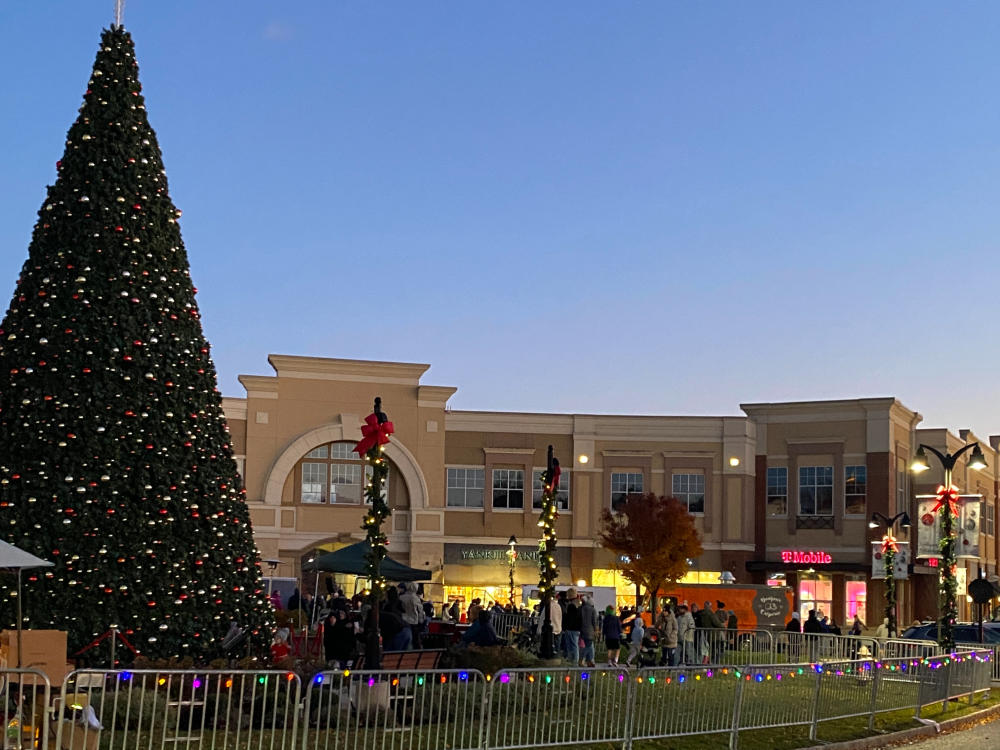 Peddler's Village (Lahaska): Step back in time at this Victorian Village filled with some of Bucks County's most beloved shops and restaurants, like Inferno, a hot sauce tasting shop, and Cigar Cigars for tobacco aficionados.
The Square (Dublin): The Square is a newly restored, former pants factory that has been transformed into a "town square" where you can find gift shops, clothing boutiques and more, like Makers and Wildflower Valley.
The Shops at Valley Square (Warrington): Just off of Route 611 in Warrington is The Shops at Valley Square, which is a promenade of shops, eateries and even features a new taproom by Great Barn Brewery.
Bucks County Towns with downtown Shopping Districts: Perkasie, Doylestown, Newtown, Quakertown, New Hope and Yardley.
Gift Shops and More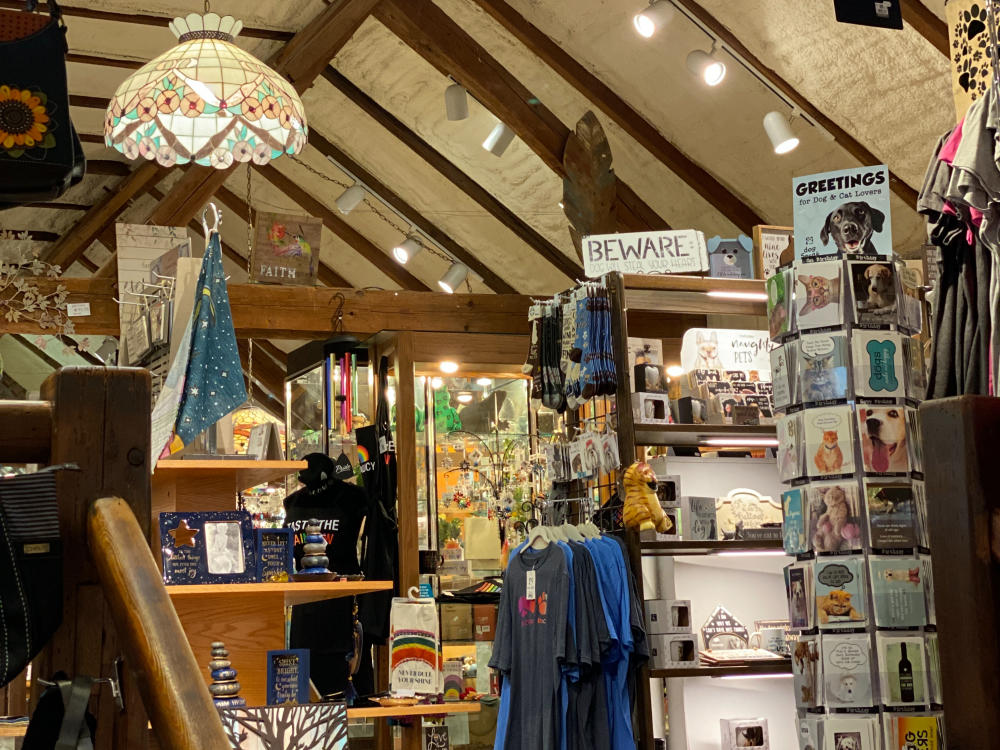 Allora (Doylestown): Allora's description says it all – it's a "eclectic mix of quirky goods and gifts." To put it quite simply, it's home to everything you never knew you needed.
Pineapple on Main (Dublin): Pineapple on Main in The Square in Dublin makes your holiday shopping easy! They have all you need to host the perfect event, the cutest stationary for sending out holiday cards and something special for all your loved ones.
The Catwalk (New Hope): The Catwalk is a must visit shop during any trip to New Hope for a variety of local souvenirs, natural life gifts, home goods and more.
The Mole Hole (Peddler's Village): The Mole Hole is the perfect place to shop when you aren't quite sure exactly what it is that you are looking for as they have items for even the most random theme and occasion.
DJW Home (New Hope): DJW Home may look small on the outside, but when you enter the store, it magically expands into a shopping wonderland filled with home décor and accessories, self-care products, random gifts and more.
The Paper Unicorn (Doylestown): The corner of State and Main in Doylestown is The Paper Unicorn which has a variety of home décor, paper products, jewelry and other gifts.
Body Language (Peddler's Village): Love Athleisure? Body Language in Peddler's Village is a one stop shop for the trendiest fitness apparel and accessories.
Locally Made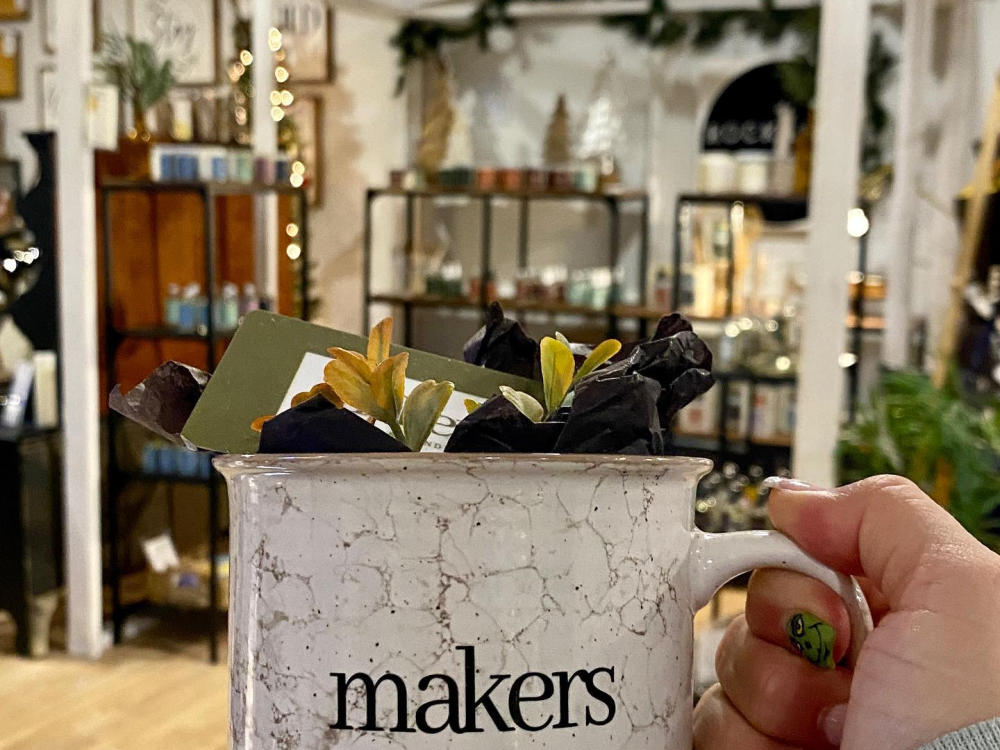 Clothing Boutiques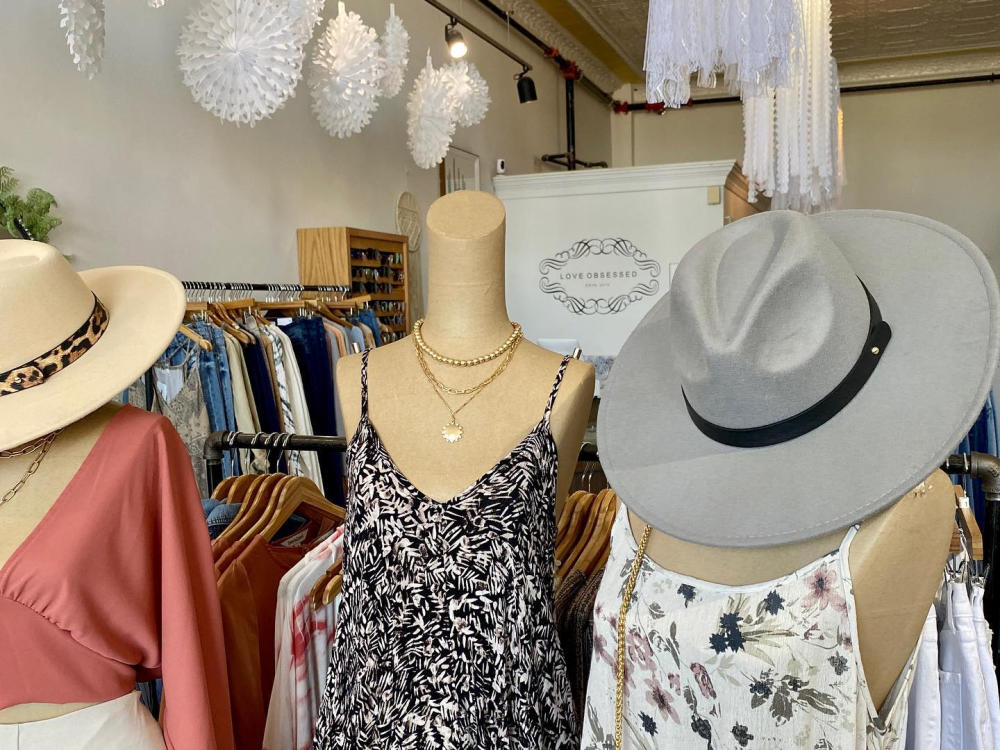 4 The Love of Things (New Hope): 4 The Love of Thingz in New Hope is a trendsetting boutique where you can find your new favorite tops, leggings, outerwear, jewelry and more.
Love Obsessed (Quakertown): Love Obsessed in Quakertown is the hottest spot for the cutest and trendiest clothing gifts and accessories.
Fox and Holly (Peddler's Village): A fashionable boutique in Peddler's Village featuring brands such as Patagonia, UGG, Yeti and so much more!
Frox (Perkasie): A jewelry, clothing and gift boutique located on 7th Street in Perkasie with a mission to help empower women through clothes and fashion.
Food, Snacks and Treats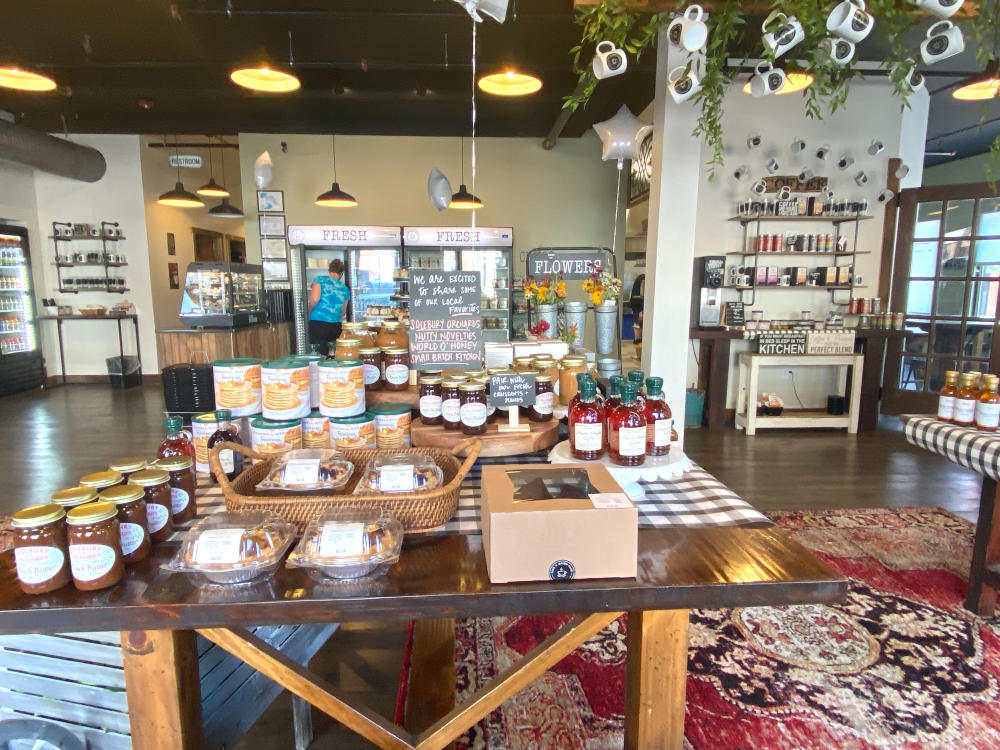 Wheat and Vine Provisions (Dublin): This market located in The Square carries a variety of foods from small and local businesses and has everything you need to create the perfect charcuterie board or gift basket.
Evolution Candy (Doylestown): Feel like you stepped back in time and be a kid in a candy store again when you visit Evolution Candy in Doylestown. This candy store carries modern and old fashioned favorite sweets and treats and can make up the perfect gift basket for any occasion.
Rise and Grind Café (Perkasie): In addition to being an excellent place to start your day with a breakfast and coffee, Rise and Grind Café is also a market that carries locally made teas, candles, and other food and gift items.
Shady Brook Farm (Yardley): Between Shady Brook Farm's market and greenhouse, there are plenty of options for the perfect holiday gift including chocolates from Doylestown's Raymer's Homemade Candies, wine from Red Bank Winery, jams, spreads and preserved goods made right there on the farm, and more.
Children and Babies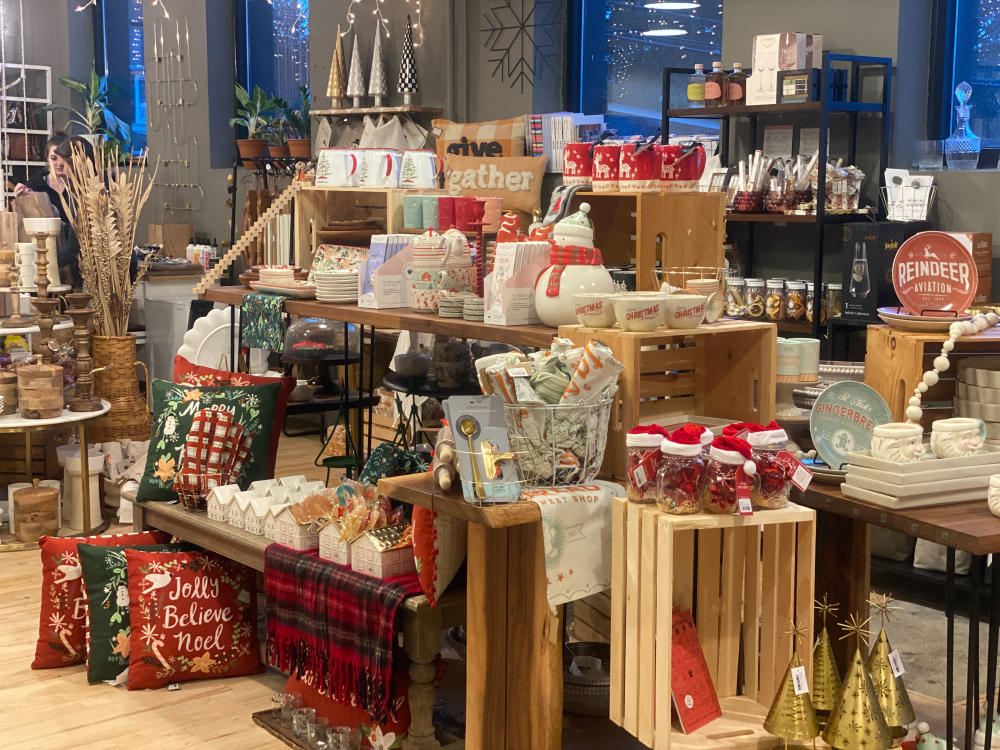 Pineapple on Main (Dublin): In addition to their large selection of gifts, Pineapple on Main also takes pride in their selection of baby products ranging from clothing and toys to keepsake books and more.
Seedling and Sprouts (Doylestown): Seedling and Sprouts on State Street in Doylestown carries a variety of favorite brands for children and babies. Additionally, they also carry products for Mom's, Mommy & Me options and items to show your love for Doylestown.
The Snugglebunny Boutique (Peddler's Village): From books and toys, to accessories and clothing, The Snugglebunny Boutique has the perfect gifts for the special newborns, infants and toddlers in your life.
Bambini's World (Warrington): Bambini's World in Valley Square and carries clothing, gift and other accessories for babies and toddlers.
Self-Care and Beauty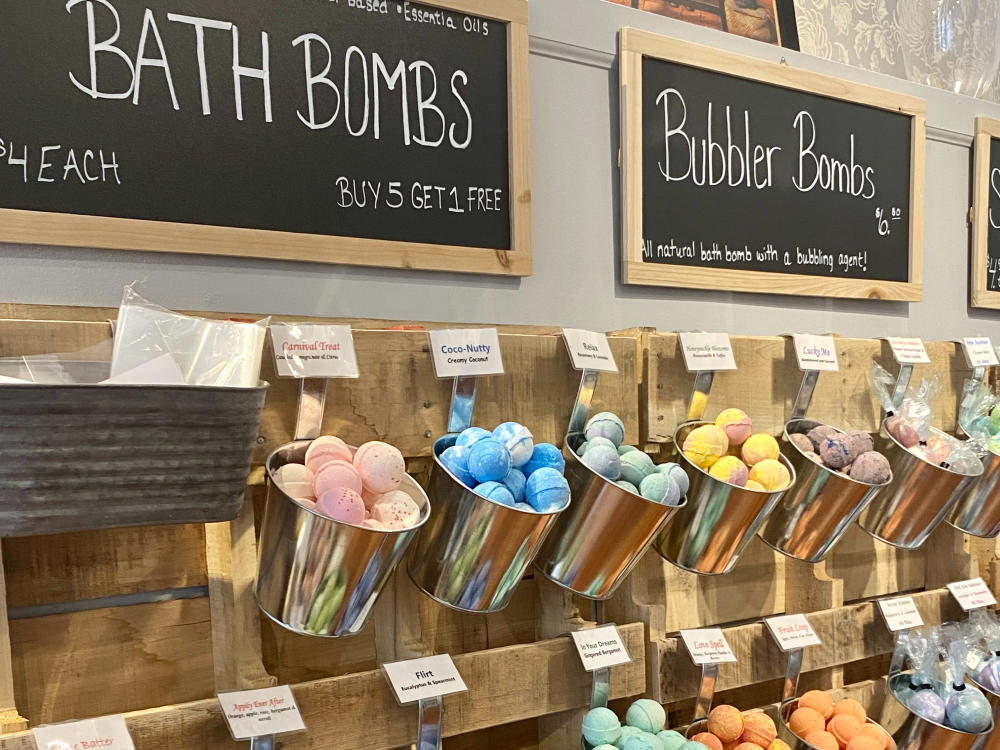 The Soap Opera (Peddler's Village, Doylestown and New Hope): A luxury soap boutique where you can find a variety of soap and bath products to treat your loved ones to some quality "me time."
Lotus 8 (Doylestown): This apothecary creates and sells a selection of 100% natural oils, candles, lotions and more.
Morgan's Essentials (Quakertown): Morgan's Essentials is located in Quakertown Farmer's Market and offers a selection of handmade loose-leaf teas, candles and self-care products.