When the school year winds down, I always have at least one moment of "summer panic." I stare at the blank calendar while my five-year-old son, Howie, bounces off the walls in the next room and consider signing him up for every activity, road trip, and day camp possible. And sure, I've caved a little bit – the calendar isn't completely empty now – but I'm also leaning into intentionally unprogrammed days with him. We've found there is much to be gained from summer days in Bucks County with no agendas, deadlines, and absolutely no rush.
So, when my out-of-town friend came to visit last week, we decided to take things slow. A leisurely lunch of burgers, curly fries, and milkshakes at Dilly's at Centre Bridge left us ready for a walk, so we drove over to Bowman's Hill Wildflower Preserve (BHWP). Luckily, we're members so we didn't need to make an advance reservation, but depending on the day, non-members can snag tickets pretty easily as well.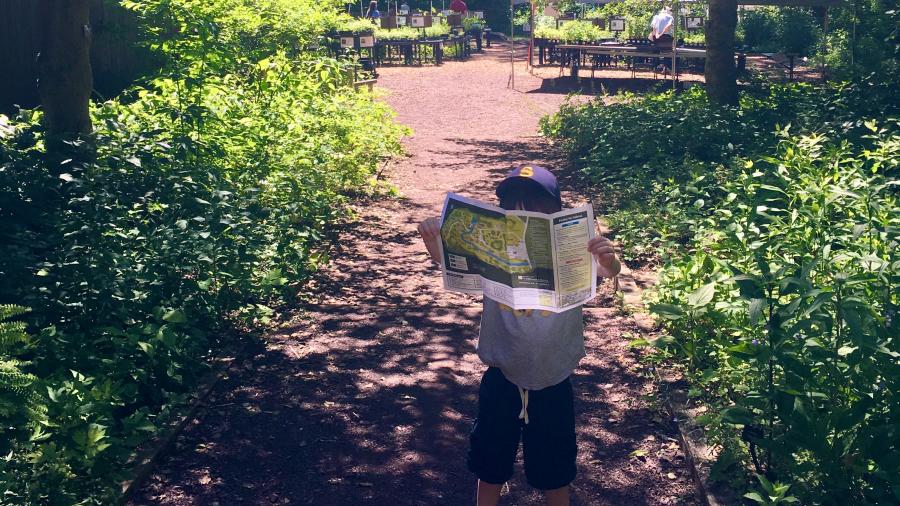 Even though we've been loads of times, Howie is always very excited to study the map. The BHWP is 134 acres with more than two dozen trails (about 4.5 miles in total), so there is plenty to explore. (Pro tip: many of the trails are paved, so this is a super stroller friendly visit for those with little ones!) On this visit, we decided to tackle the Bucks County and Azalea trails first.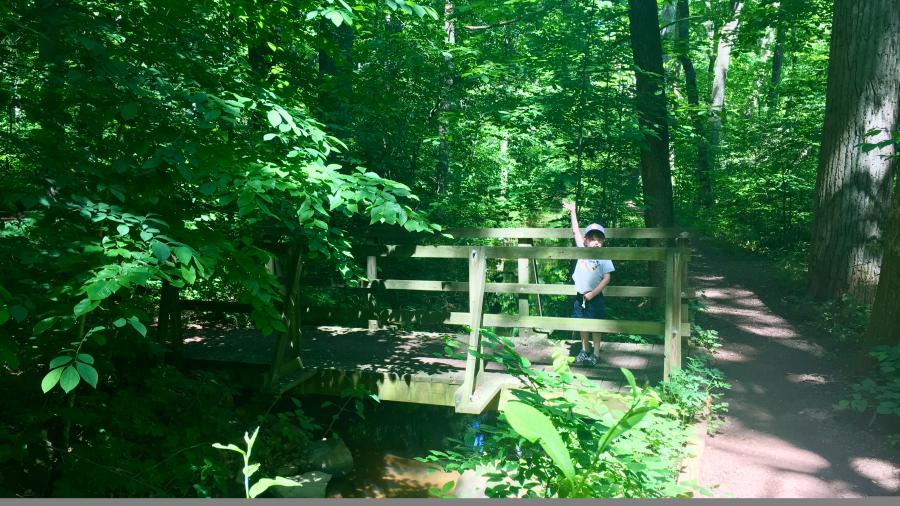 Favorite features along this route include the green labyrinth, dam, and log cabin. There's a great sneaky spot on the trail down near the millrace, too. It is just right for a water bottle break – and for turtle watching in Pidcock Creek!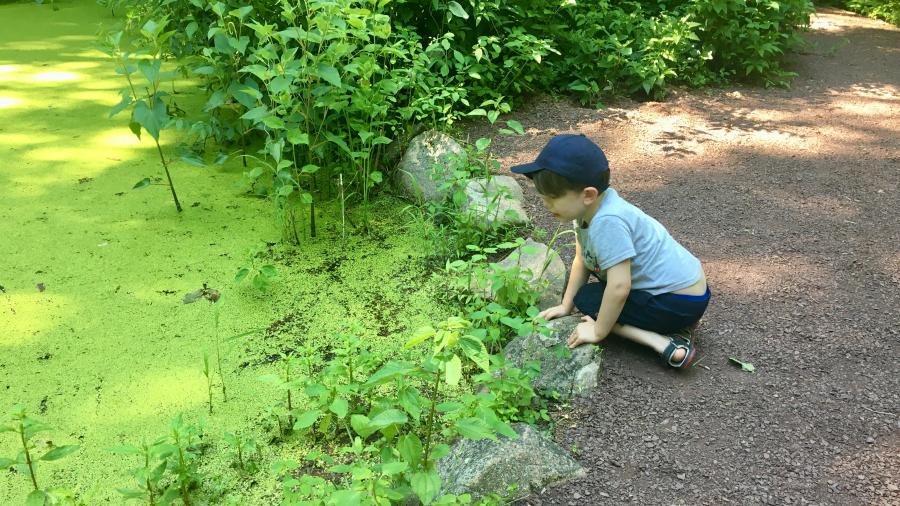 From there we wound our way down to Stone Arch Bridge, built in 1933. Whenever we come, Howie wants to be as near the water as possible. No complaints from me – the Gentian Trail winds gently through the woods, following the Creek before turning towards Founders' Pond. This time of year, everything is lush, green, shady and cool – like we've entered another planet, far away from the hot driveway at home.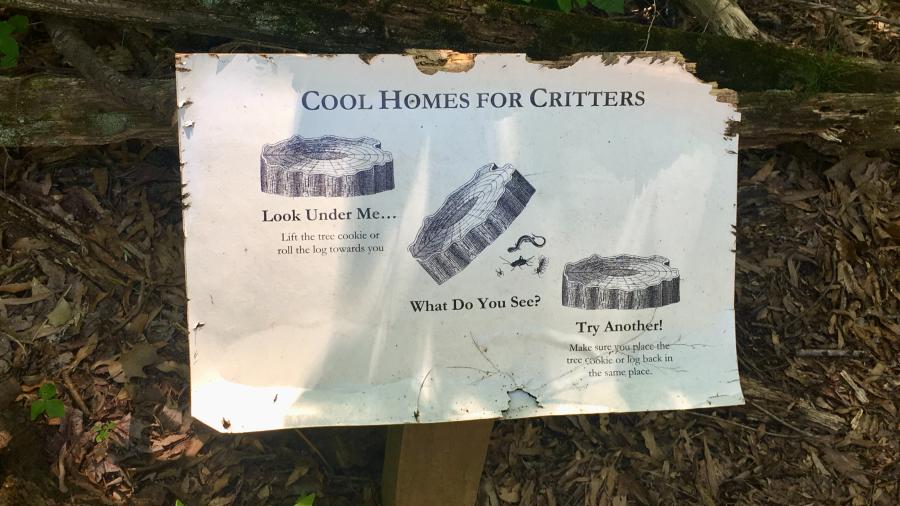 Then we walked to Howie's hands-down favorite spot in the Preserve: The ROT Plot. Some come to the BHWP for the flowers, others for the trails, but my child is here for the tree composting and bugs – sounds about right to me. No salamanders on this visit, but plenty of worms, so he was happy.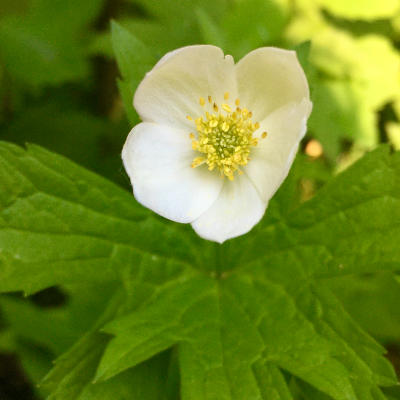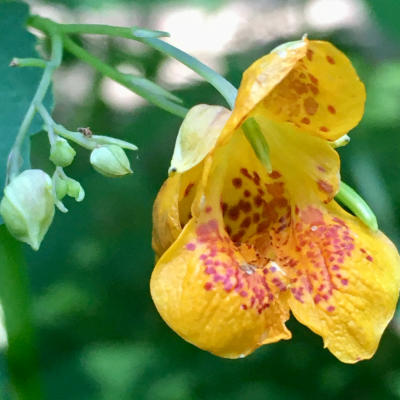 Our last spot was my favorite – the Moss Garden in Penn's Woods. A clearing in the trees, the forest floor is covered in soft green moss, dappled with shadows from the towering beech trees at its border. A few large, flat rocks punctuate the open space, inviting long sits, games of I-spy, and space to just quietly "be." Pure magic: it's one of those places you walk into and never want to leave.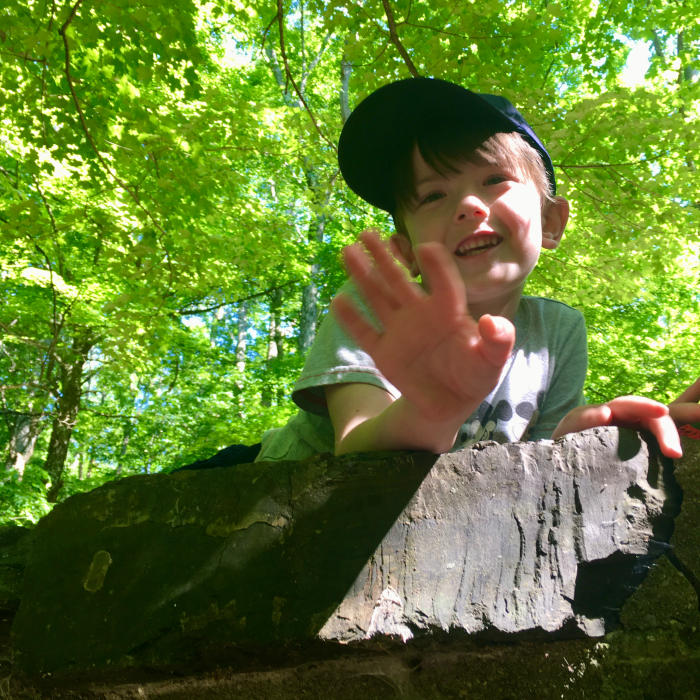 But, even with an unscheduled day, there was still dinner to make at home. So, we headed out, waving goodbye to wildflowers beside the trail on the way toward the visitor's center and leaving even more to explore on our next visit. Until next time, BHWP!