The 22nd annual international Bicycle Film Festival was held in Bucks County's Doylestown, Pennsylvania this year in partnership with Discover Doylestown and was an incredible experience to witness and a great excuse to get out and about downtown!
Taking a stroll through the town with my friend before entering the Mercer Museum for the author visit was eye opening! I have only been to the courthouse and the Bucks County Intermediate Unit in this town, not realizing what a one-of-a-kind community this place is! There is classic architecture all around, beautiful landscaping, history, friendly people, fun restaurants and bars, and unique shops, just to name a few. As a matter of fact, we stopped in a "Creativity Crafts-Cafe" named Fabby-Do. The owner was a class act and so friendly, dressed as part of the theme of this unique shop. Also, being in the town led us to an incredible realization that we were walking in the neighborhood where the Lenni Lenape tribe lived before colonization by European settlers back in 1682!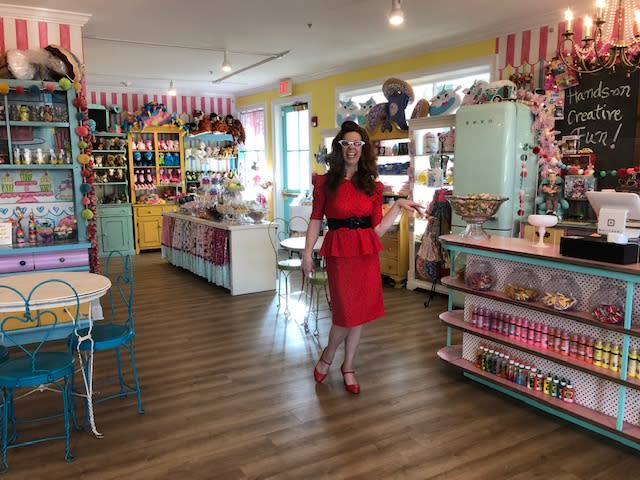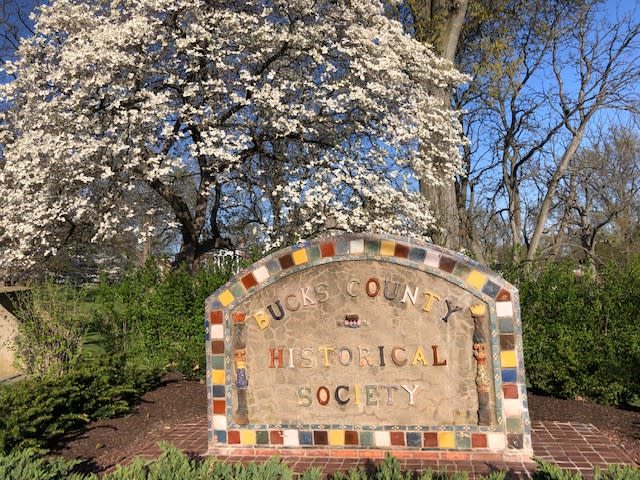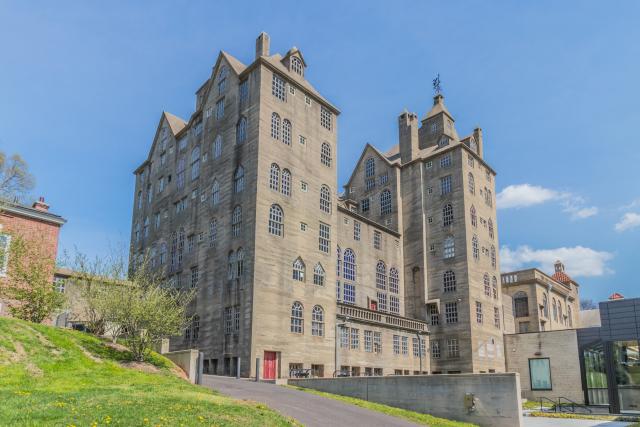 The Mercer Museum hosted the author Michael Kranish who wrote the book The World's Fastest Man. Michael, an investigative reporter for the Washington Post, is also an American author and former correspondent with the Boston Globe. His book is about America's first black sports hero, Major Taylor. 
Walking up the steps of the Mercer Museum was like taking a step back into time. This six-story reinforced concrete castle, which was built in 1916, is one of Bucks County's leading cultural attractions and connected to the Smithsonian Institute. One of the oldest artifacts in this museum is a two-thousand-year-old whale oil lamp. Because it houses 18th and 19th century collections that were a part of the daily lives and tasks of early Americans, visitors will get a taste of life during that time from long ago.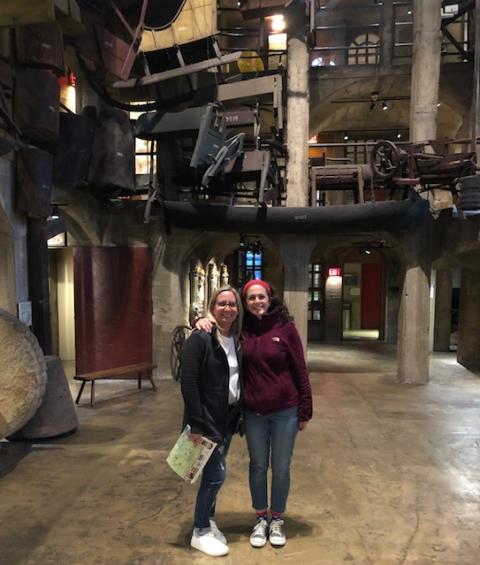 Kranish published this festival's featured book in 2019 after a rare interview with Major Taylor's daughter, Rita Sydney, revealing new information and details about Taylor's life.  Living in the 1890's when slavery had ended with the Civil War and the Jim Crow laws still separated blacks from whites, this brave young man, Major Taylor, announced he wanted to compete in the nation's most popular and white only sport at the time, cycling.  A white cyclist who was once known as the world's fastest man, said he would help this young black athlete become a champion.  In the book, one will read about how Taylor did become a world champion who traveled the world, was deeply admired by the citizens of Paris, France, where the Tour de France is held, and was one of the most documented black men of his day!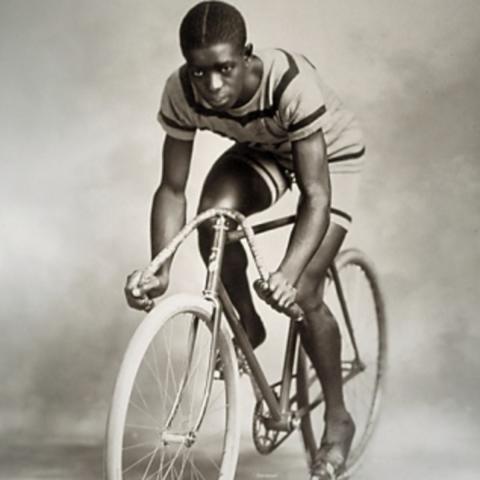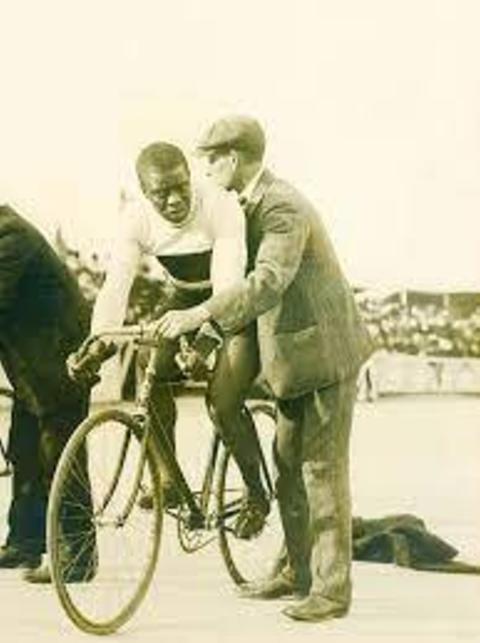 The Bicycle Film Festival has been celebrating bicyclists through film, music, and art for the last twenty years with over ninety cities from around the world and a viewing audience of over one million.  The festival has a history of working with filmmakers, venues, artists, and institutions around the world.  Meeting the author of the book, The World's Fastest Man, was a fraction of the events being held April 28-30 at this year's event. 
The film, which was featured at the quaint County Theater during the festival, can also be viewed virtually, is titled "Mountains We Climb." It was directed by Ryan Canney and documents Doylestown native and elite road cyclist, Chris Baccash. In 2019, Chris competed in the Bucks County Classic Pro Cycling Race, having his best ever result.  Four months later, he was diagnosed with brain cancer, yet finds a solution to overcome this devastation.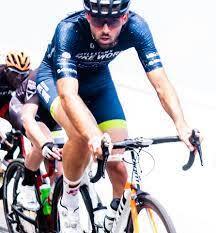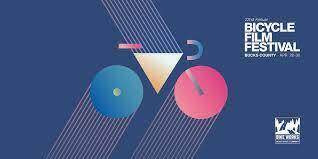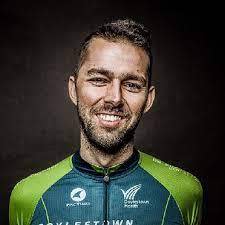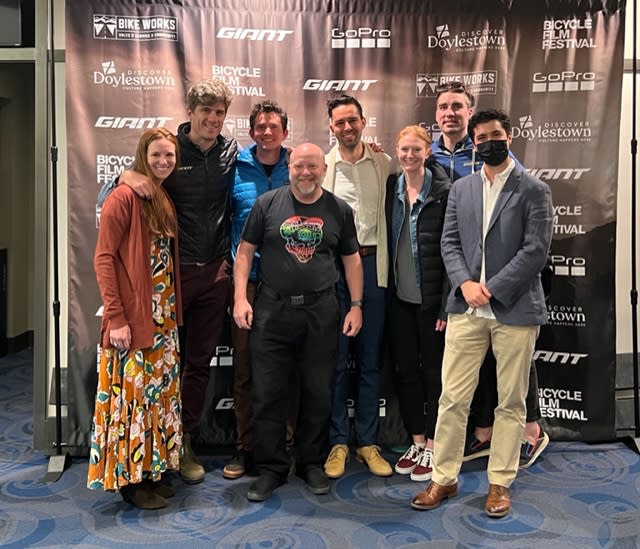 Take your kids, grandparents, your siblings, parents, a date, or YOURSELF to one of these fine adventures right in your own backyard in the beautiful county of Bucks! Even if you are not a cyclist yourself, there is so much to learn at the Bicycle Film Festival, held annually since 2002.  You will not be disappointed!