Your Guide to Picking Amazing Apples
The scenic countryside of Bucks County is known for its spectacular fall foliage. But the cool autumn weather brings more than just the changing of the leaves, it also brings the arrival of apple picking season! Here's where to pick…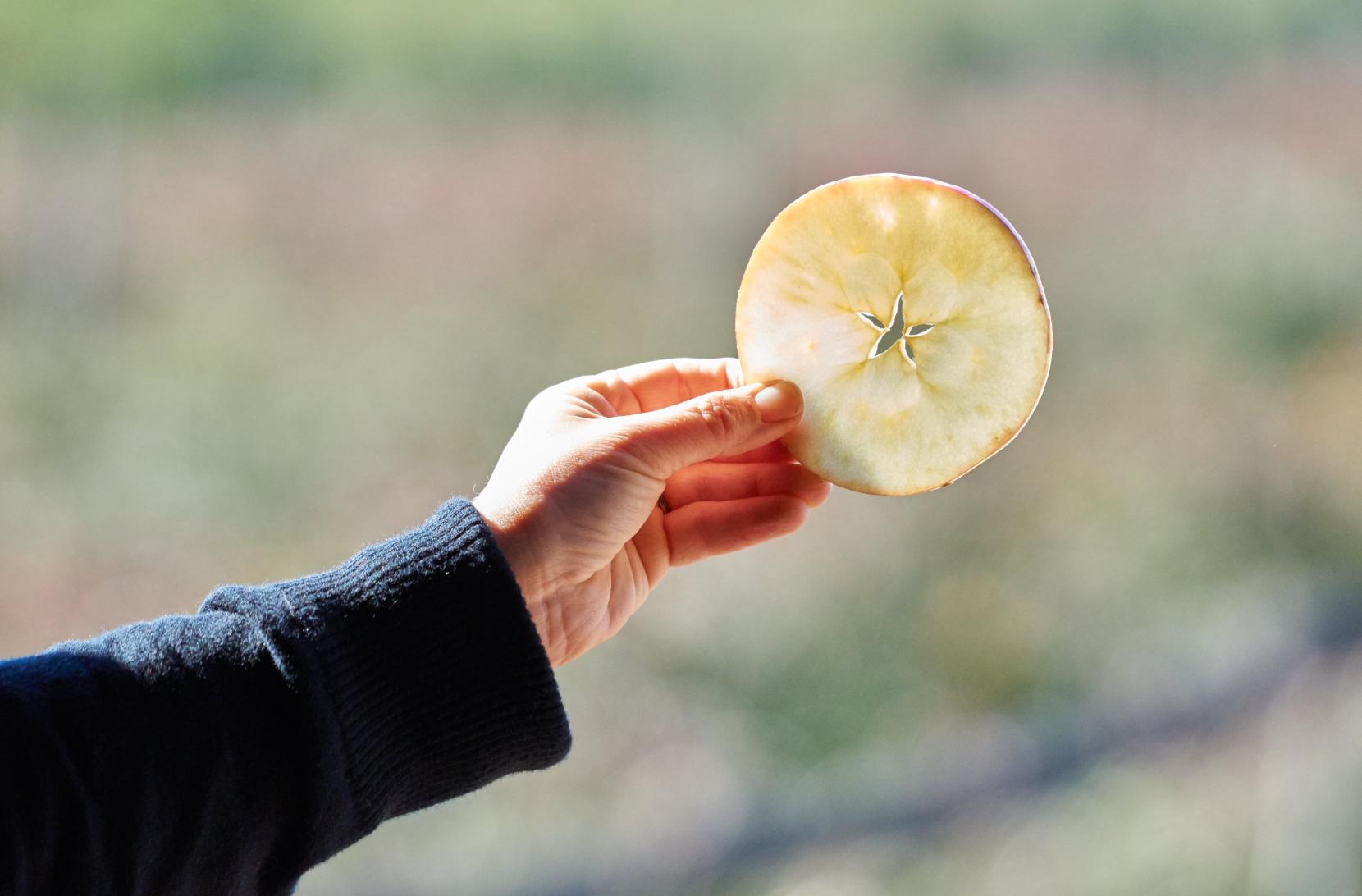 Solebury Orchards apple slice
Located in New Hope, Solebury Orchards is known for their high quality fruit and picturesque country setting. Pick through apples of many different varieties while enjoying the scenery. During weekends in the fall, there is apple cider, apple cider doughnuts and wagon rides through the orchards to make your apple picking experience even better. 
Enjoy family festivals, a scratch bakery, full-service deli and homemade ice cream while you pick apples at Tabora. They also have animals, a huge sandbox and more than 200 freshly made items daily in their quaint barn.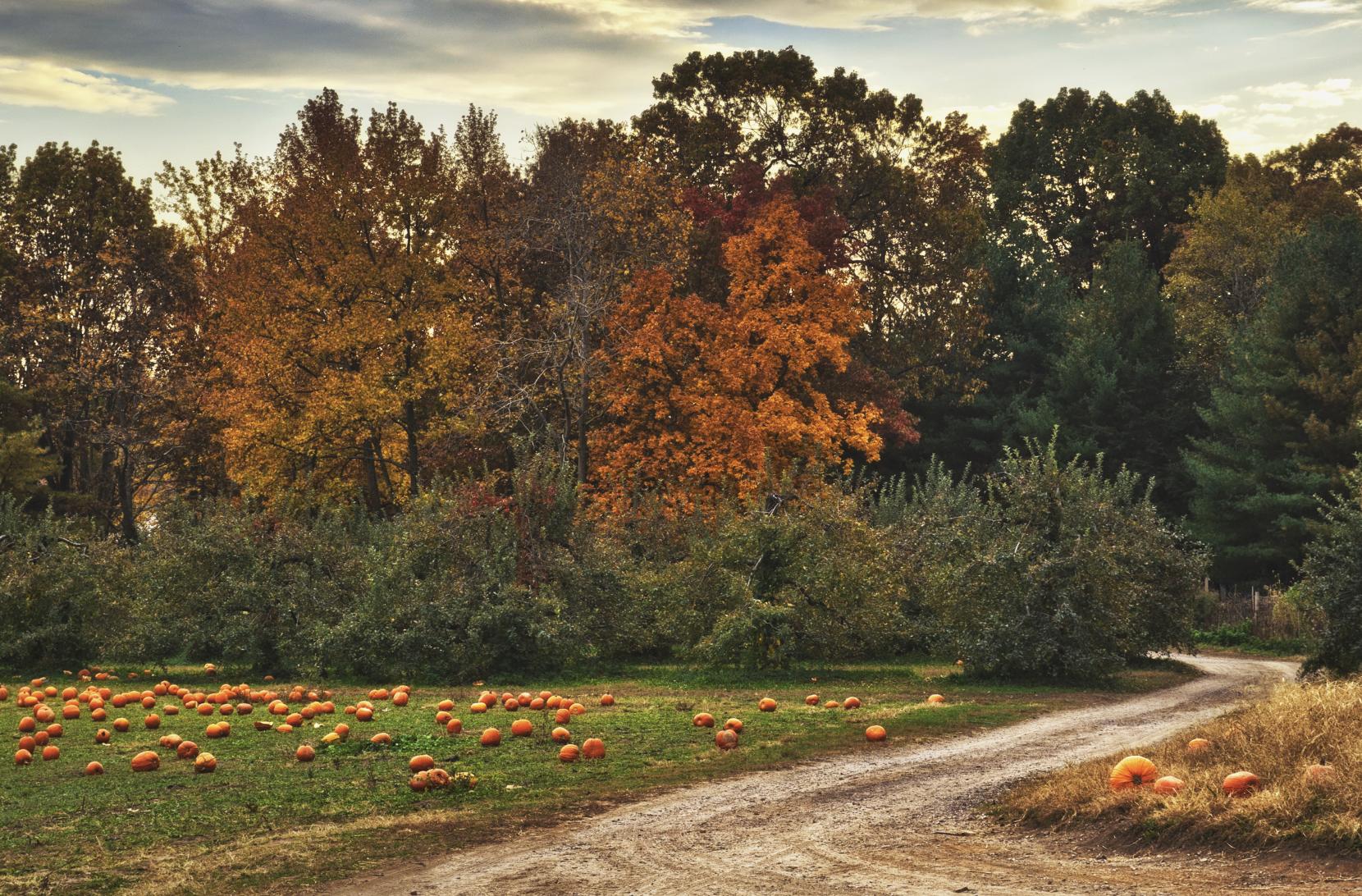 Choose from acres of apples including, Empire and Gala at Styers Orchard! While you're there, pick other fruits and vegetables as well and visit their market for fresh apple cider and more.
At Solly's Farm in Warminster, pick-your-own homegrown crops like apples, plus, peppers, grapes and flowers. Don't forget to take home soup, bakery items, fruit preserves, DiBruno cheeses and spreads and Goodnoe Farm Dairy Bar's ice cream!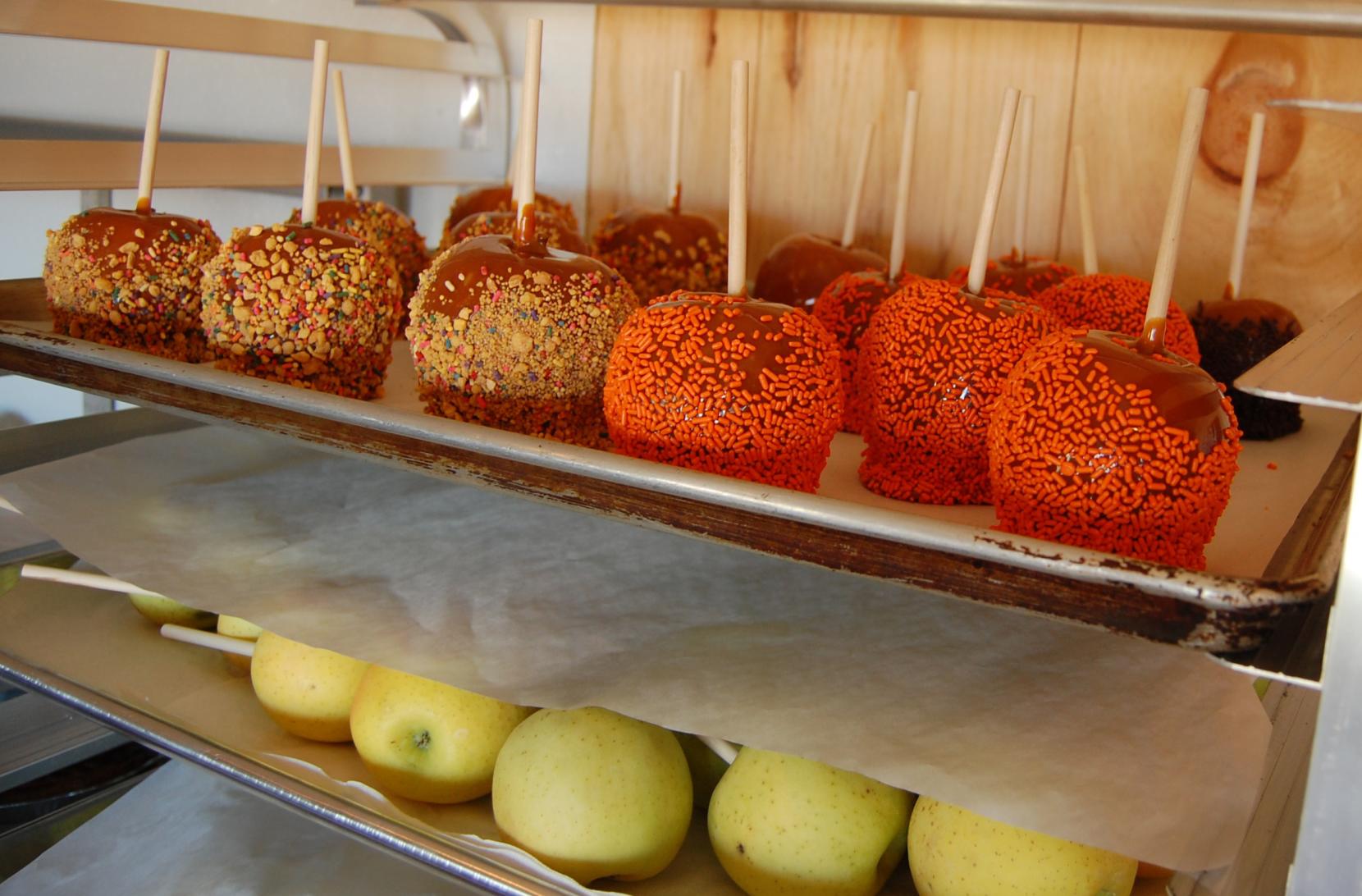 Caramel apples at Shady Brook Farm
Fall Fest 2019 kicks off with with Apple Fest in September at Shady Brook Farm. Enjoy a hayride through the orchard to pick your own apples and stay for family fun with inflatable attractions. Apples are sold by the pound. Here are 5 tips from the team on how to pick the perfect apple:
Look for firm fruit without bruises or blemishes. Don't worry about the apple's coloring. That depends more on the variety of apple than whether it's ripe or not. A ripe apple will be crisp and firm.
To pick, roll the apple upward off the branch and give it a little twist, keeping the stem on to keep the apple fresher longer. Don't pull the apple straight away from the tree and don't shake the branches.
If the apple you're after lands on the ground, just pick it up. It should be perfectly fine! Gently place, don't throw, fresh picked apples in bags or baskets to avoid bruising.
Different apples are better suited for different things. If you simply want to eat the apples try gala, honeycrisp, golden delicious, cortland, jonagold, cameo and Fuji. For making pies or apple sauce, try pairing different varieties with golden delicious, which have higher sugar content. Some of the best are cortland, honeycrisp, cameo and Jonagold. 
When you get your harvest home, store your apples in a cool place where they should keep for a few weeks. Once they are picked, apples will stop ripening. Wash your fruit just before eating to avoid spoilage.