BEST BUCKS COUNTY BBQ
Some of the best barbecue restaurants and caterers can be found in this Bucks County! We've got your variety of BBQ sauces, smoked meats, homemade sides and exception hospitality to boot. Pull up a chair and dive into a tantalizing meal at any of these great locations. Please the guests at your next meeting, event or wedding, many of these places also offer catering.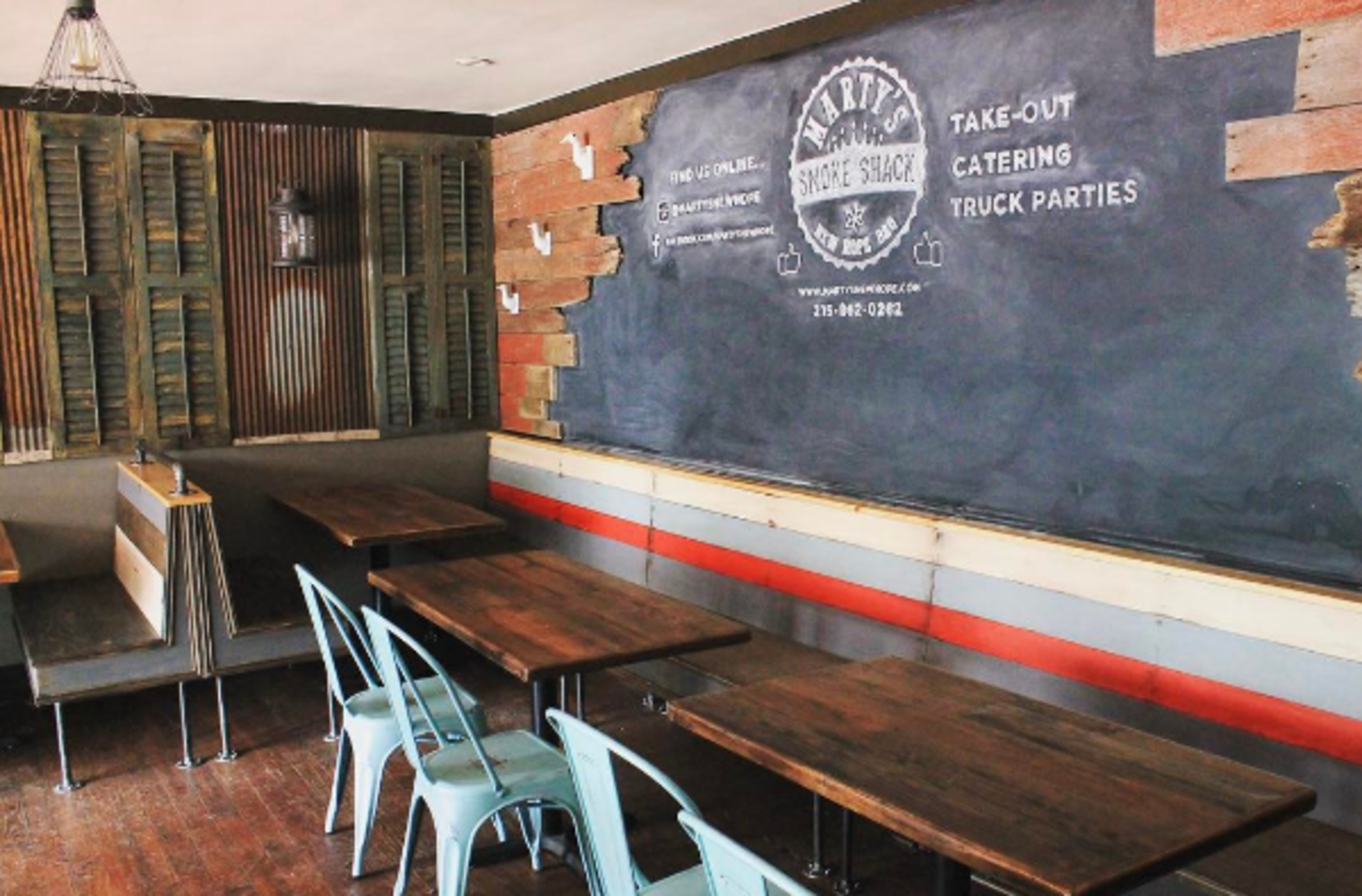 Marty's Smoke Shack in New Hope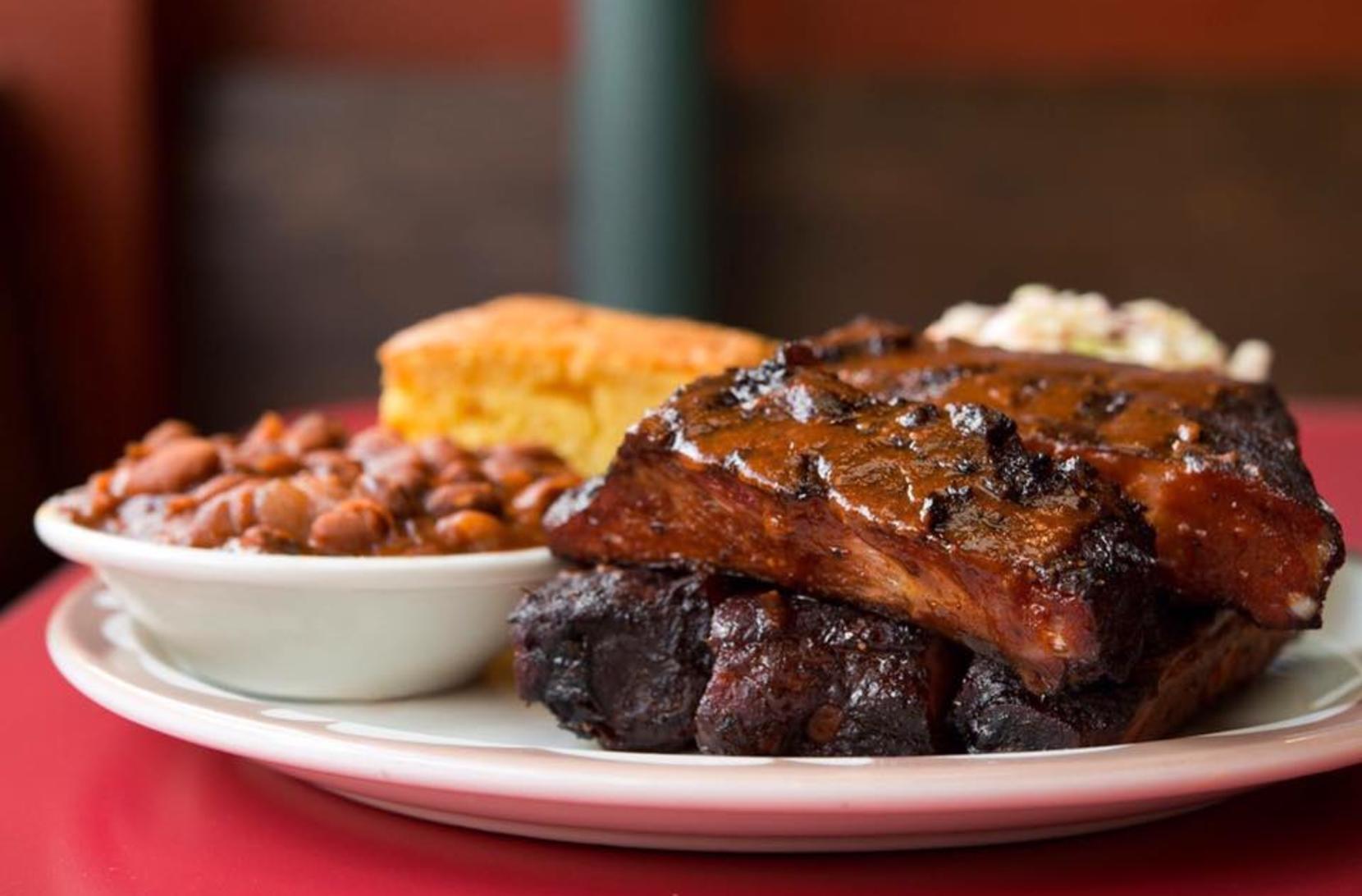 Hickory Kitchen in Doylestown
TRADITIONAL DINING
Located in the Best Western Plus in Bensalem, Ben's BBQ & Beer's mission is to provide great beer and tasty barbecue. Pull a chair and dig into a plate of homemade hush puppies or the coffee rubbed brisket, while enjoying a refreshing beer. If you've got a growler bring it along so you can take one of Ben's favorite draft beers home with you!

Veteran-owned and family run, Brother's Barbeque in Perkasie is dedicated to providing the local residents and area visitors with a tantalizing food experience. They strive to prepare and serve only the freshest products and use locally sourced ingredients. Try all four of their signature sauces, which include; Columbus Gold, Memphis Heat, Kansas City Sweet and Carolina Twang.

Outdoor seating? Check. Catering and take-out? Check. 9-ounce burgers? Check! The Fireside Smokehouse has been serving up mouth-watering dishes since 1978 and their famous nine-ounce burgers are just a few of the options on their menu. If you're feeling hungry, order up the Hogzilla Sandwich, which has three kinds of pork on it!
Located in the Heart of the Doylestown Historic Courthouse District, Hickory Kitchen offers an expansive menu with everything from quesadillas and vegetarian wraps to their Hickory Kitchen Smoked Specials. Enjoy a variety of meats including; pulled pork, chicken or brisket; sliced turkey; chicken; sausage or smoked ribs.

Opened in 2017, Marty's Smoke Shack is the new hot spot for good food smothered in barbecue sauce created by Chef Martin H. Whether you're looking to dine in, take out, cater an event or have a food truck party, Marty's does it all. You can also purchase one of their three signature sauces, Chipotle, Back to Memphis or Ancho-Mima, while you're there.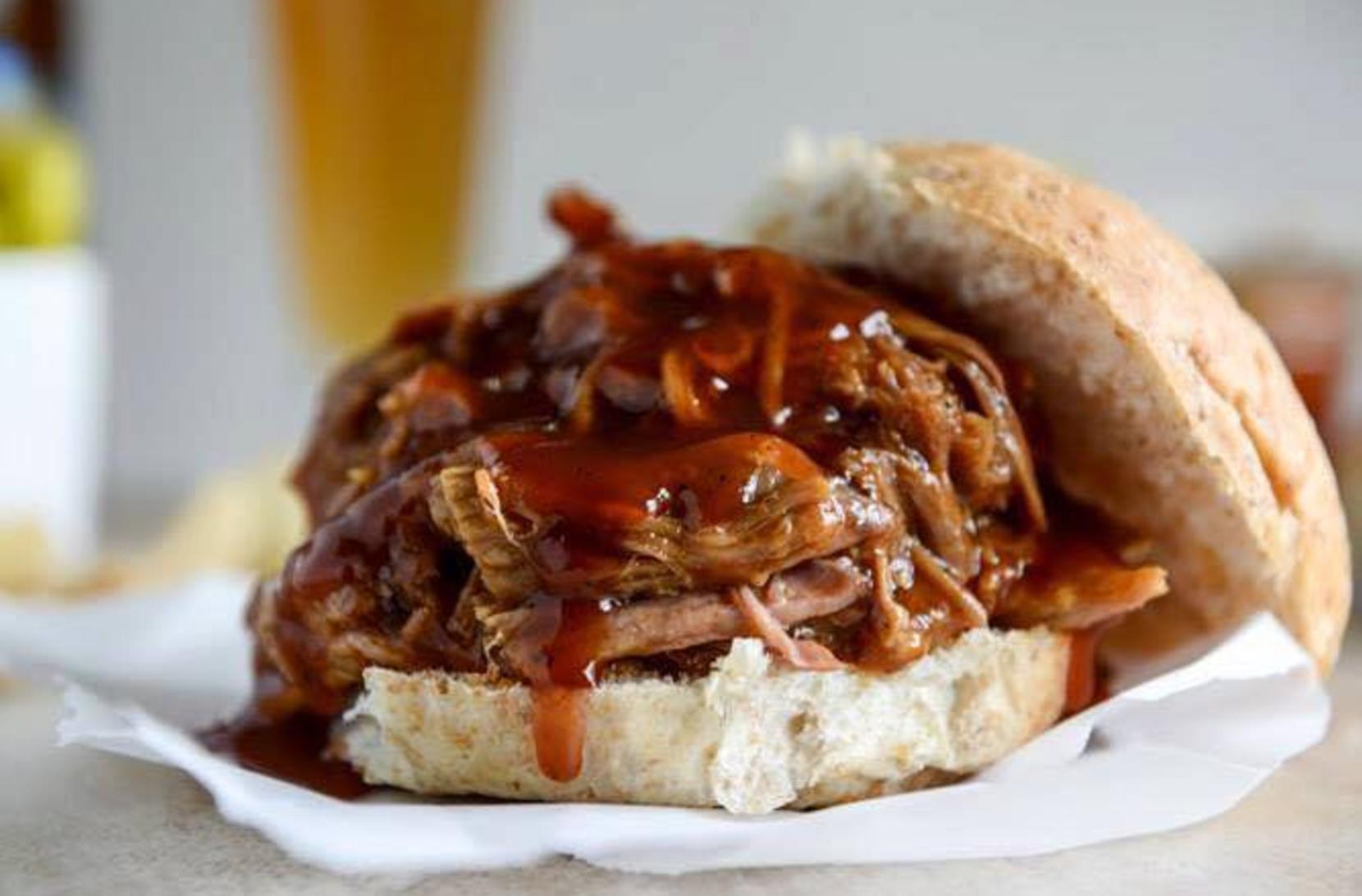 Brother's Barbecue in Perkasie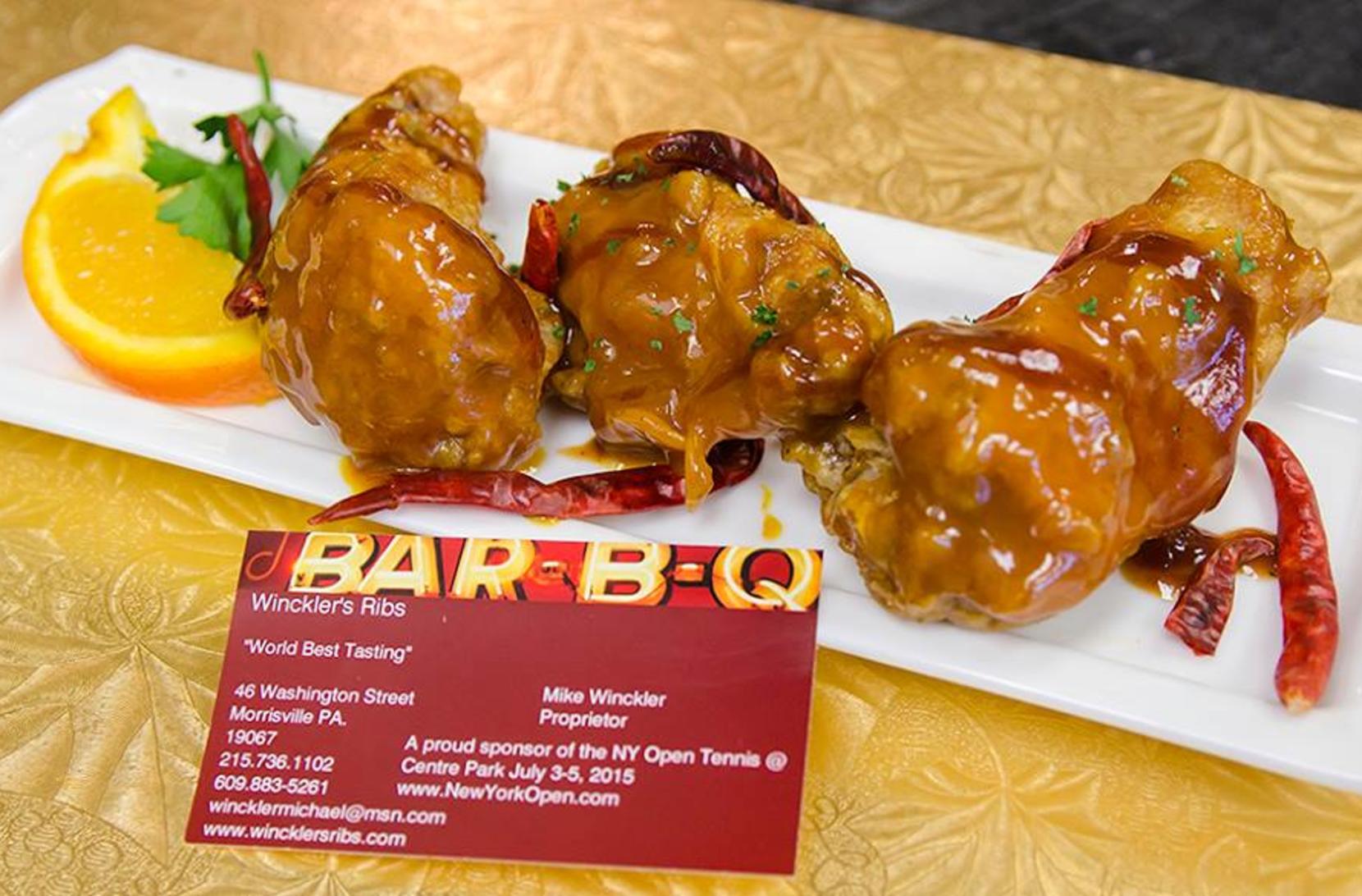 Winkler's Ribs in Morrisville
SEASONAL FOOD TRUCKS & FOOD STANDS
Open from April to October, Big Bob's BBQ Pit in Blooming Glen is hosted under the BBQ tent in front of its retail store. Pick up their hot and ready-to-eat meals such as pork roll, bratwurst and their famous pig wings! if you're itching for their smoky flavor during the winter, don't fret! They carry a selection of BBQ pit offerings in their store year-round.

Big Poppa's Backyard BBQ prides itself on its distinctive Southern, country-style cooking that's been perfected by Ski, the owner and Pit Master, over the last twenty years. This seasonal food truck can be found in Quakertown serving up smoked kielbasa and kraut, po'boy fries, deep fried corn-on-the-cob and more!

After competing, and winning, various BBQ competitions in the tri-state area, Chef Nick decided to create the Meat Wagon BBQ, a food truck dedicated to selling barbecue creations from the road. You can order by the pound or tray, a catering package or just find the truck and order a great lunch, such as their pulled pork sandwich with a side of homemade potato salad.

Located outside, in front of Jack's Dog Farm in Pipersville, Oink Johnson's Southern BBQ serves up some old-school barbecue Friday through Sunday. The menu contains all the old favorites such as various styles of ribs, pulled pork and beef brisket. They also offer homemade cornbread, coleslaw and vegetables harvest from the owner's farm.

Located in the Newtown Farmers Market, Zook's BBQ Barn offers a large variety of smoked and barbecued delights including wings, BBQ red potatoes, hickory-smoked baby back ribs and more! Aside from traditional dinners, they offer party platters as well.