Best Breakfasts in Bucks County
Rise and shine, it's breakfast time! Whether you need a quick grab-n-go meal or have time to relax, Bucks County has got you covered with unique and yummy breakfast spots around every corner. From poached eggs to pancakes and even donuts, your options are endless!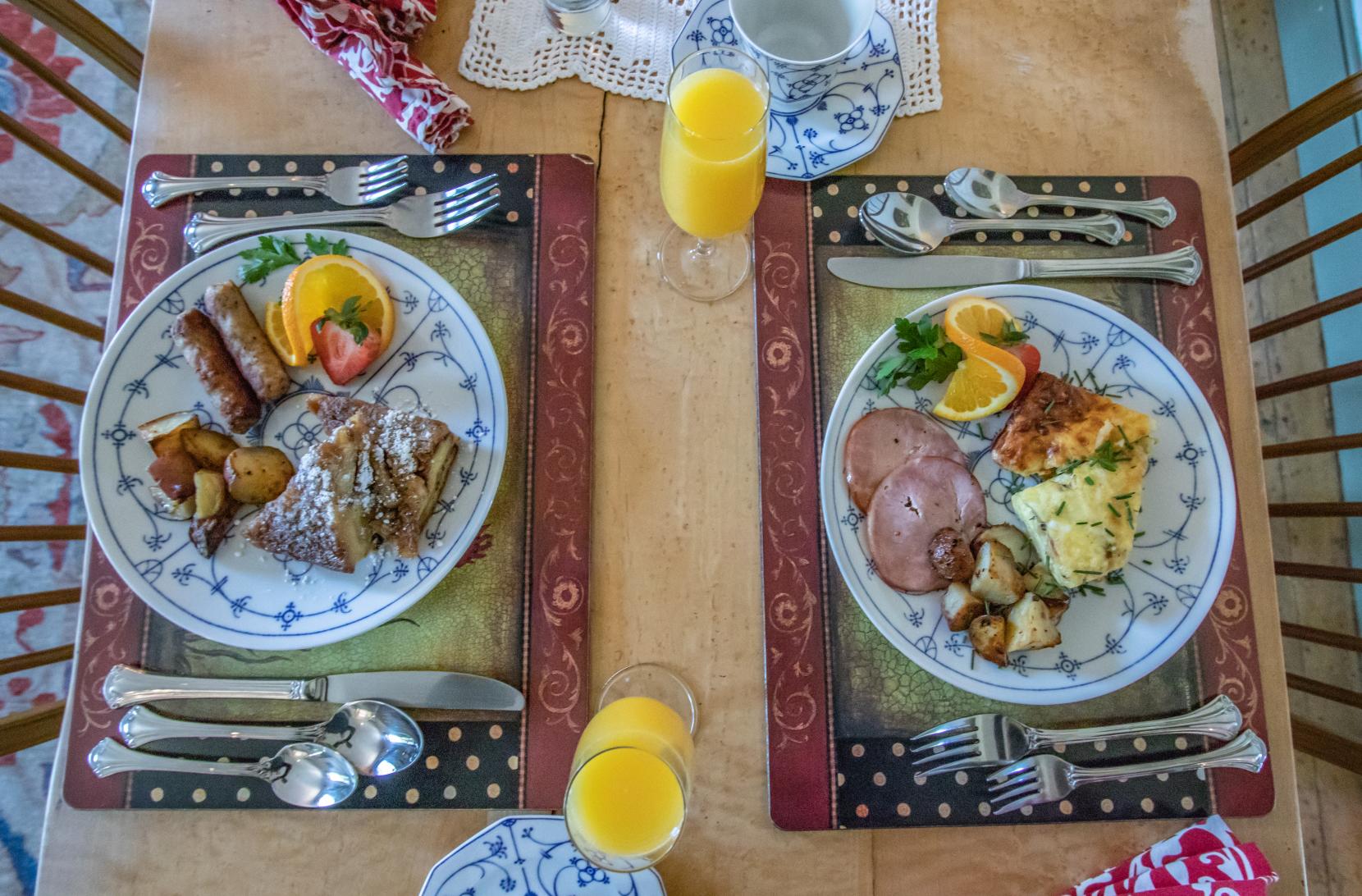 Bridgeton House Breakfast
DOYLESTOWN
Keeping it simple and delicious, this family restaurant cooks up made-to-order dishes like Corned Beef Hash and Belgian Waffles!
Borough Bagels
DOYLESTOWN
This recently opened bagel bistro offers New York-style bagels, vegan cream cheese and Philly's own La Colombe coffee. Family-owned, it's a perfect place for a quick breakfast before a day of adventures!
LAHASKA
If you're looking for a locally-sourced meal with a modern twist, this is your place!  Straight from the griddle, their Banana Nutella Pancakes and Crème Brulèe French Toast are too tasty for words.
KINTNERSVILLE
Part of Durham Springs Culinary Center, stop by on Sundays for their exclusive weekly brunch menu! Try their Eggs Benedict followed by the incredible Deconstructed Lemon Parfait!
POINT PLEASANT
This riverside café is a part of a fourth-generation retail shop filled with gardening and home décor. Try their deeply rich premium coffee made by Upper Black Eddy's Homestead Coffee Roasters, or Cold S'mores Bars from The Bread Box and Bakery in Perkasie.
NEWTOWN & RICHBORO
Providing the neighborhood with delicious breakfast food since 1991, their Heart Healthy omelets and scrambles are all named for famed ski destinations – Telluride, Tahoe and Targhee.
LANGHORNE
Lovers of art- come one, come all!  This Coffee House holds an Art on the Avenues event bi-monthly to celebrate its local artists.  As you enjoy the exhibit, grab a cup of their bottomless, House Coffee.
YARDLEY
This picture-perfect coffee shop transports you into a chic café in Italy.  With the sound of fresh grounded coffee beans being made, grab a cup of their Cold Brew Coffee with a yummy Strawberry Icing Donut.
PIPERSVILLE
A local favorite- with hardly ever an empty spot in the parking lot.  The menu is catered to you, with a Build Your Own Breakfast filled with options of Eggs, Bacon, and Sausage, oh my!
Turning Point
WARRINGTON
This breakfast spot prides itself on their egg-straordinary dishes, as they crack hundreds of eggs a day!  Order an Eggs Benedetto or a "No Yolks" About It Omelette to fulfill your early morning cravings.
Read this article in the spring/summer 2019 issue of Well Seasoned!