COMFORT FOOD SPOTS
Craving comfort food like mom used to make? Look no further for mac 'n cheese, fried chicken, BBQ or pancakes at these restaurants serving cozy cuisine or bars with a hometown cheer…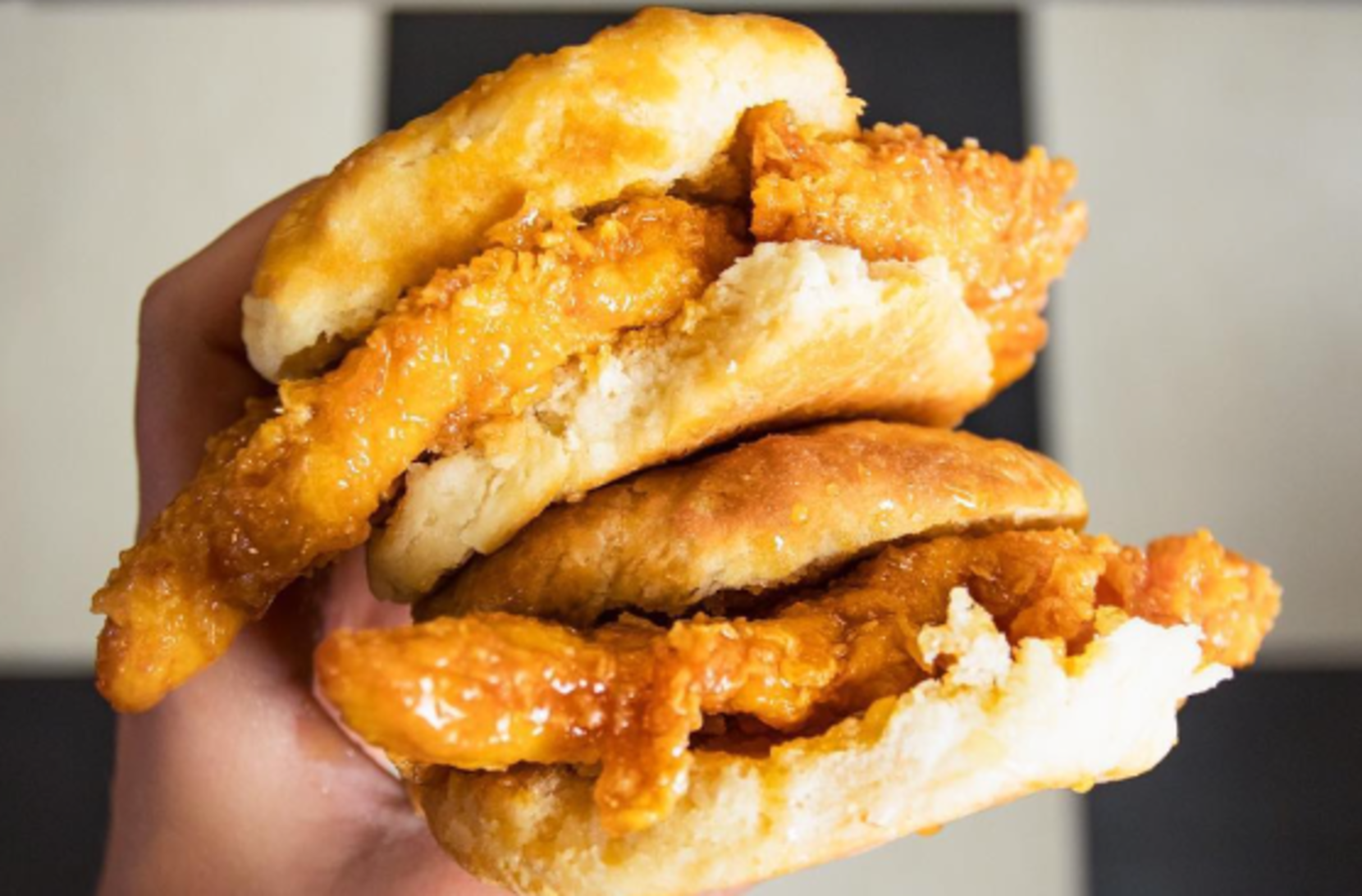 Arielle's Country Inn, Sellersville
The softly-lit dining room is perfect for a cozy, romantic dinner. Try the Broiled Filet of Rainbow Trout or Braised Boneless Short Ribs and stay for the delectable desserts.
Back To The 50's Diner, Furlong
Expect friendly service in a blast-from-the-past setting at this diner complete with fun 1950's décor and menu items, like the 'Some Like It Hot' Grilled Cheese for kids.
Comfortfood and Kitchenette, Morrisville
Indulge in one of chef Kim Quay's farm-to-table foods at this modern neighborhood hot spot. Nurture your health and soul with a Buddha Bowl and Iced Green Tea with Honey.
Cross Keys Diner, Doylestown
This classic diner is a way of life in Bucks County! Order up a short stack of their House-Made Blueberry Buttermilk Pancakes, or if you're in the mood for eggs, try a Salami Scramble.
DeLorenzo's Tomato Pies, Yardley
Started in Trenton, NJ in 1947, this popular pizza place is known for their signature sauce. It recently opened here, so stop by for a classic tomato pie.

Hickory Kitchen, Doylestown
Serving up classics like ribs, mac n cheese, cornbread, collard greens, and pulled pork cheese fries, their Carolina-style BBQ is sure to be a big hit!
Lovebird, Doylestown
From the founders of Jules Thin Crust comes a restaurant dedicated one thing and one thing only: chicken. Try a fried chicken breast sandwich topped with sweet chili sauce.
Metro Diner, Bensalem
Featured on Diner's, Drive-In's and Dives, this diner lives up to its award-winning reputation, serving comfort foods like chicken pot pie, shrimp & grits, chicken & waffles and more.
The Oaks Family Restaurant, Pipersville
From the biscuits and gravy to the sampler platter filled with bacon, sausage, French toast and eggs, it is almost impossible to break the bank with menu items priced under $10!