FARM-TO-TABLE FRESH
With abundant farms and an endless countryside, Bucks County restaurants have access to the freshest ingredients. From locally raised meats to homegrown fruits and vegetables, it is no wonder many of Bucks County's best restaurants are known for their farm-to-table specialties.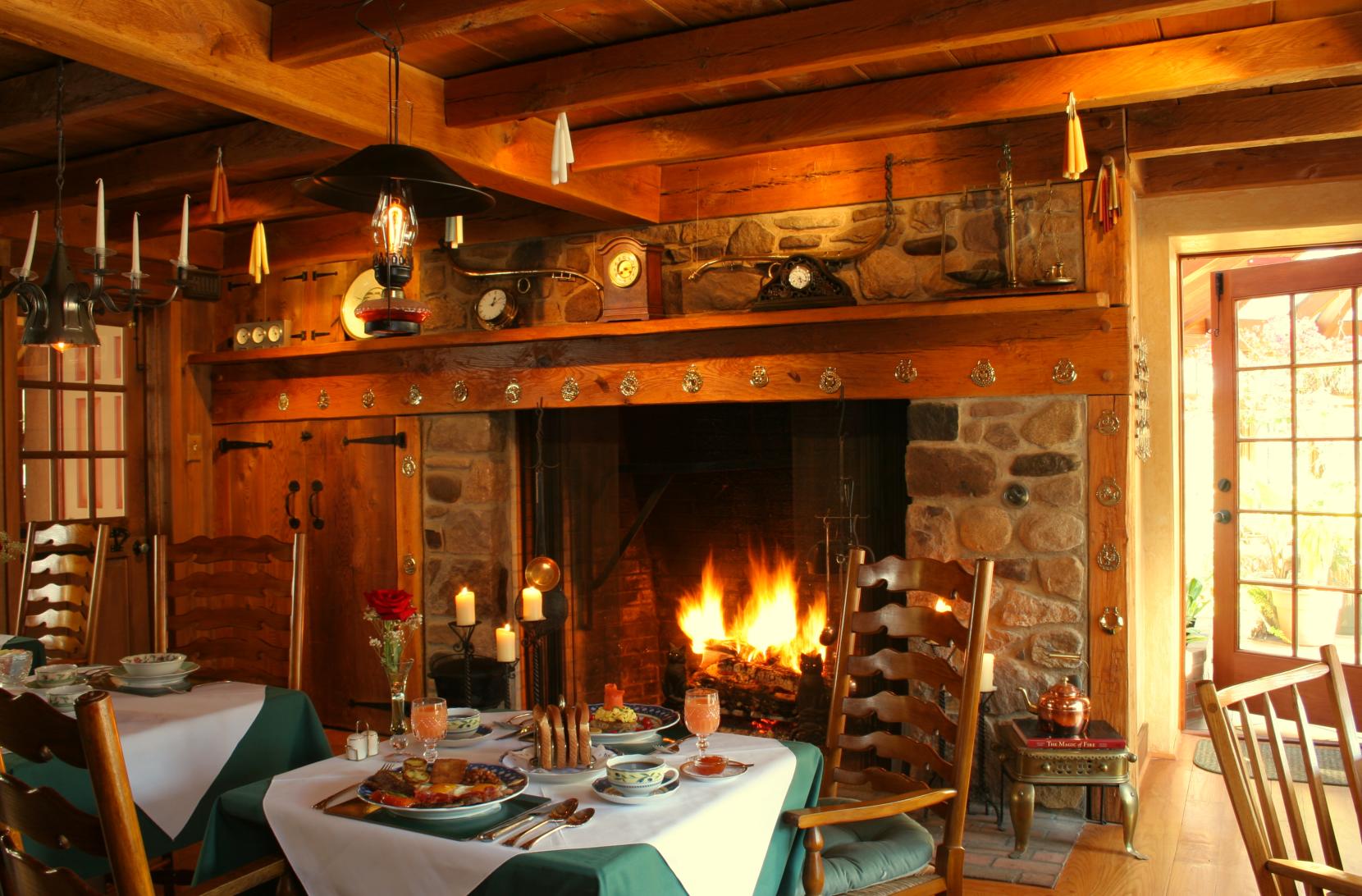 Breakfast at the Inn at Bowman's Hill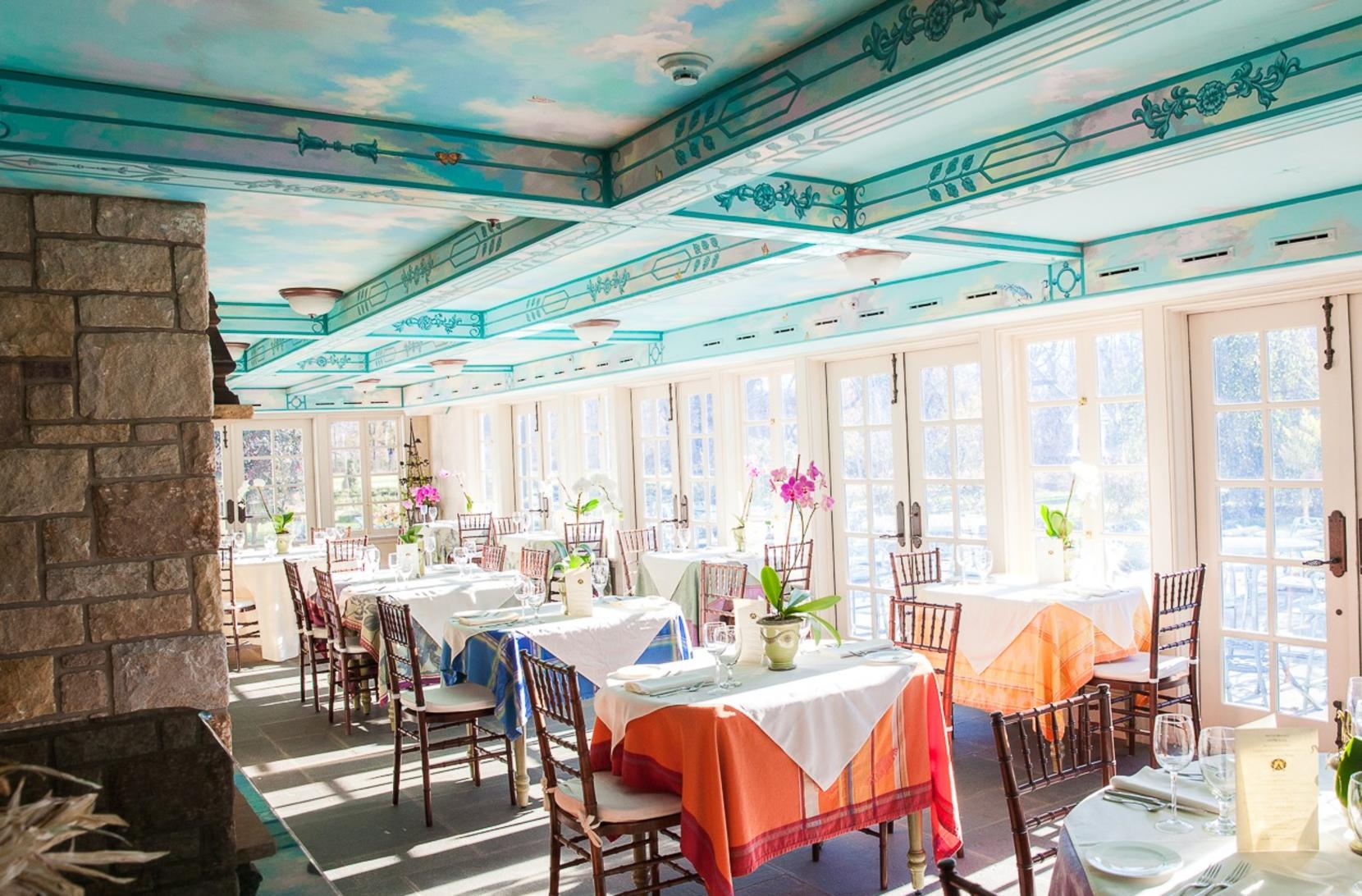 Dining at the Inn at Barley Sheaf
Enjoy a wood-fired dinner at The Green Parrot in Newtown. The unique and comforting menu offers everything from burgers prepared with grass-fed organic beef to house-made pasta dishes. The Green Parrot's menu includes nothing but fresh, local ingredients with no trans fat or MSG. After dinner, grab some drinks at the pub while listening to live entertainment or catching the game on the big screen.
Fresh off the farm is the way to go when preparing a gourmet breakfast at The Inn at Bowman's Hill. Guests staying for the night have the opportunity to collect their own organic eggs from the Bowman Hill's flock of free-range hens to enjoy with their morning meal. The Inn creates mouth-watering dishes using locally-grown produce and herbs from the on-site garden. Every cooked-to-order meal shows off the season's freshest and tastiest offerings.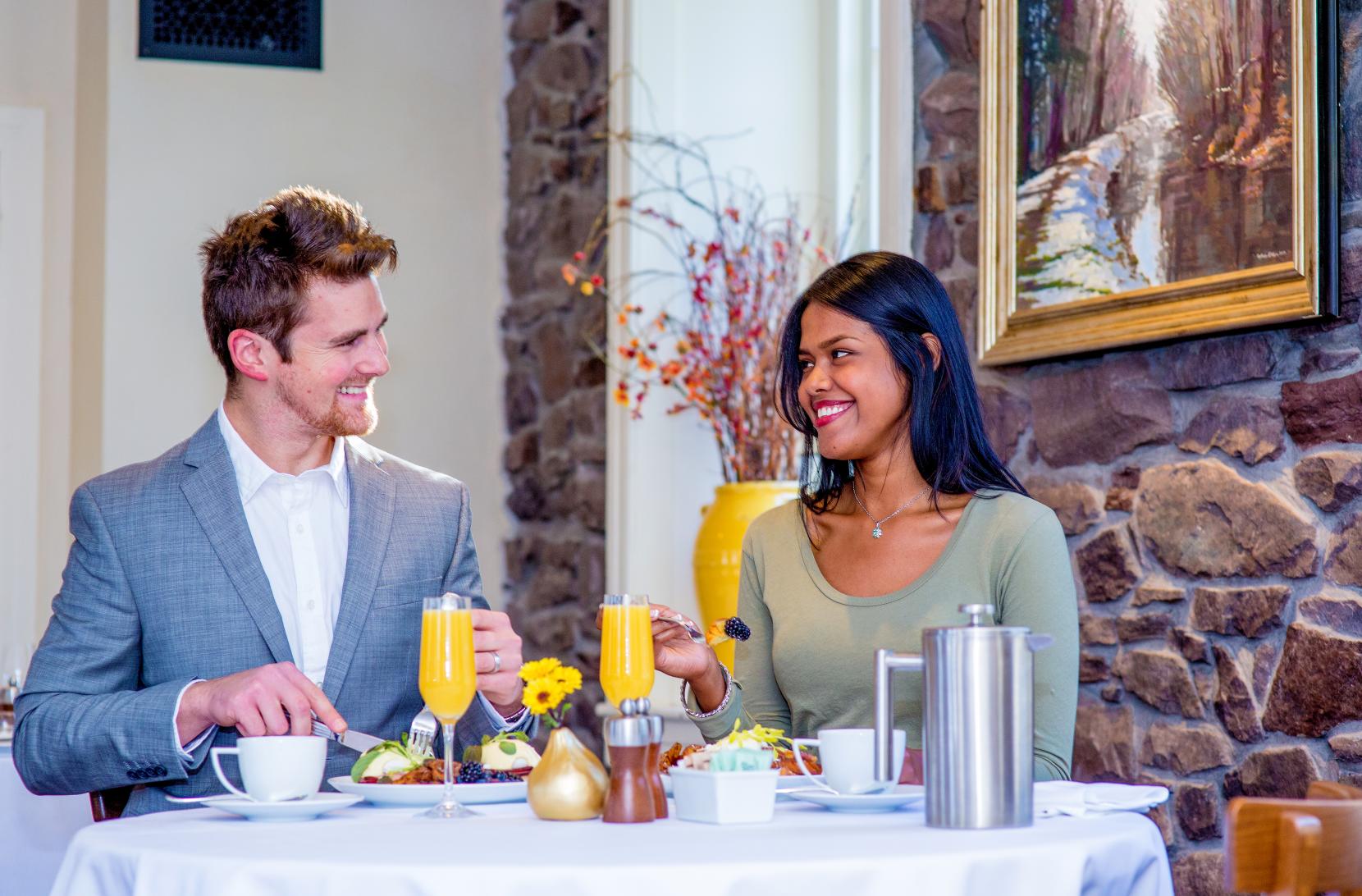 Dining at Golden Pheasant Inn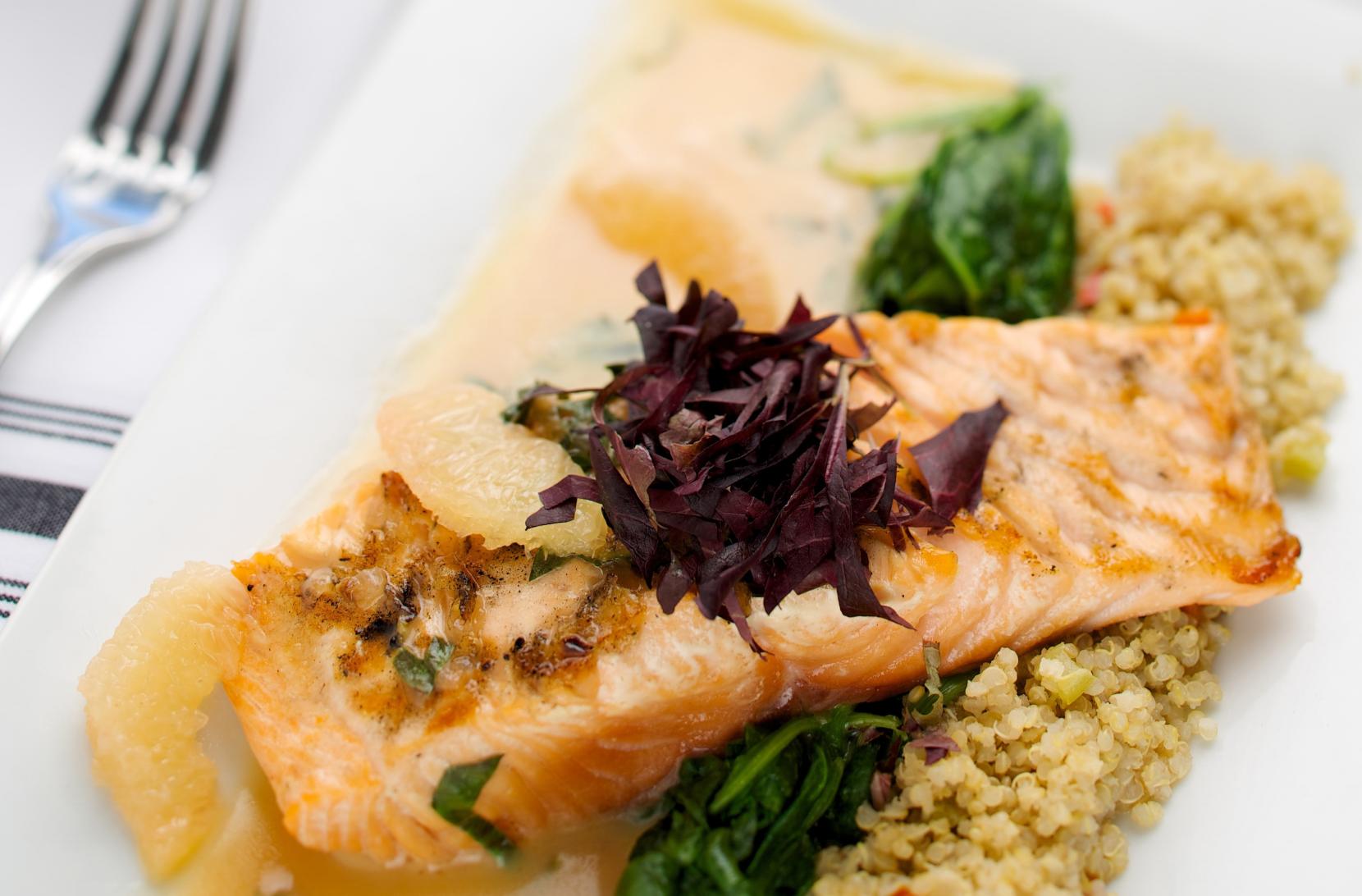 Salmon at Caleb's American Kitchen
Whether staying overnight or just enjoying breakfast, The Inn at Barley Sheaf Farm provides a farm-to-table experience for all its guests. The Inn's chef uses herbs fresh from the garden and locally sourced free-range beef and chicken for its gourmet brunch items. Barley Sheaf Farm, with its cozy guest cottages and exquisite Manor House, is a great home base for a locavore's Bucks County adventure.
Come experience the fresh new flavors sure to satisfy your cravings at Caleb's American Kitchen. On your way to enjoy entrees made with all local ingredients, stop by a local winery to bring your favorite bottle of vintage wine to compliment your dinner. Join Caleb for "Friend of a Farmer" dinners happening twice a month May through October, which includes a 4-course prix fixe meal made with specific ingredients from local farmers to complement the season.
Enjoy homemade ice cream at OwowCow Creamery. Made with locally sourced, organic ingredients, this shop supports local farms to produce their premium ice cream and was rated in Trip Advisor's Top 10 Ice Cream Shops of 2013 list.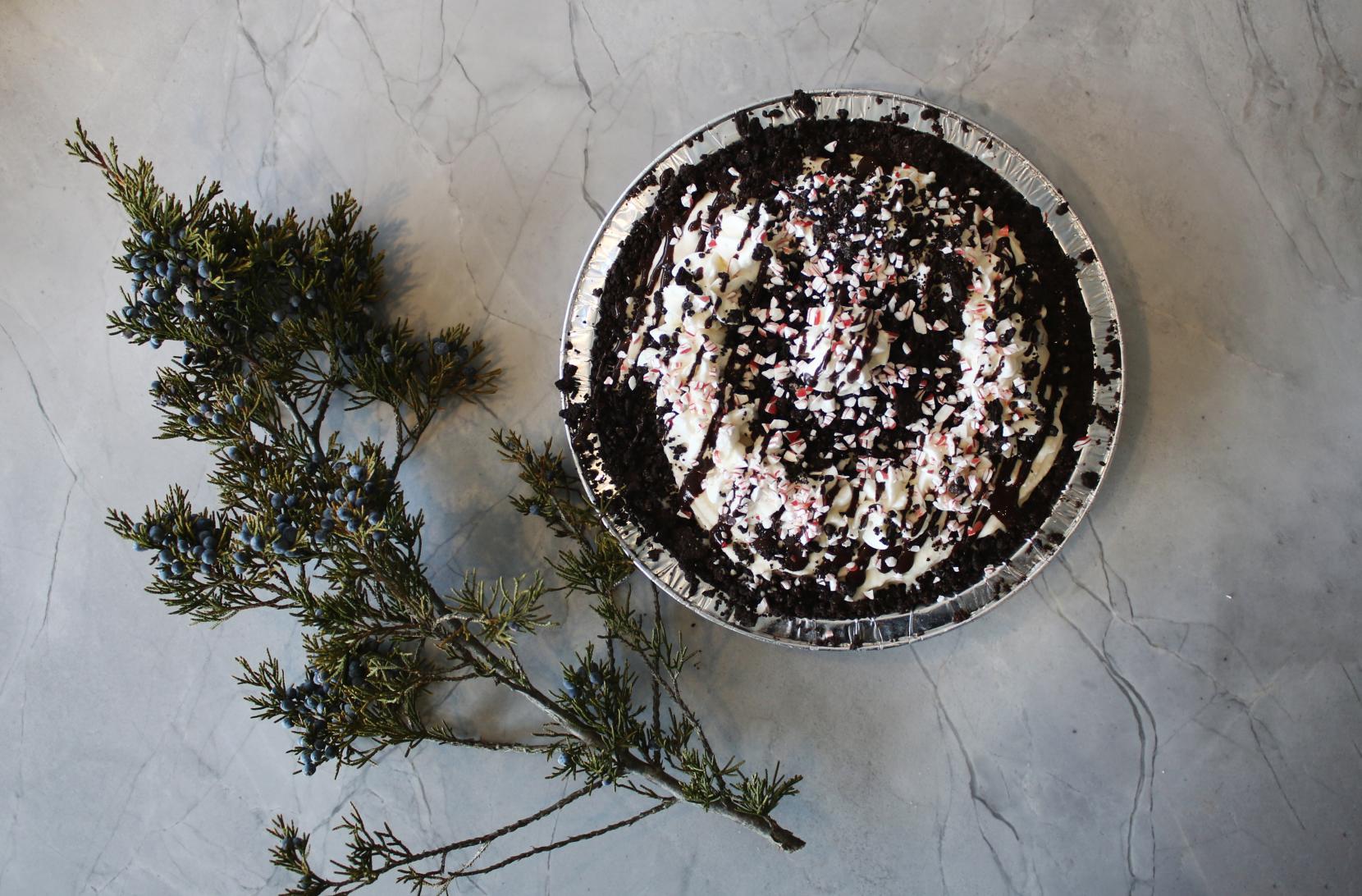 Seasonal ice cream OwowCow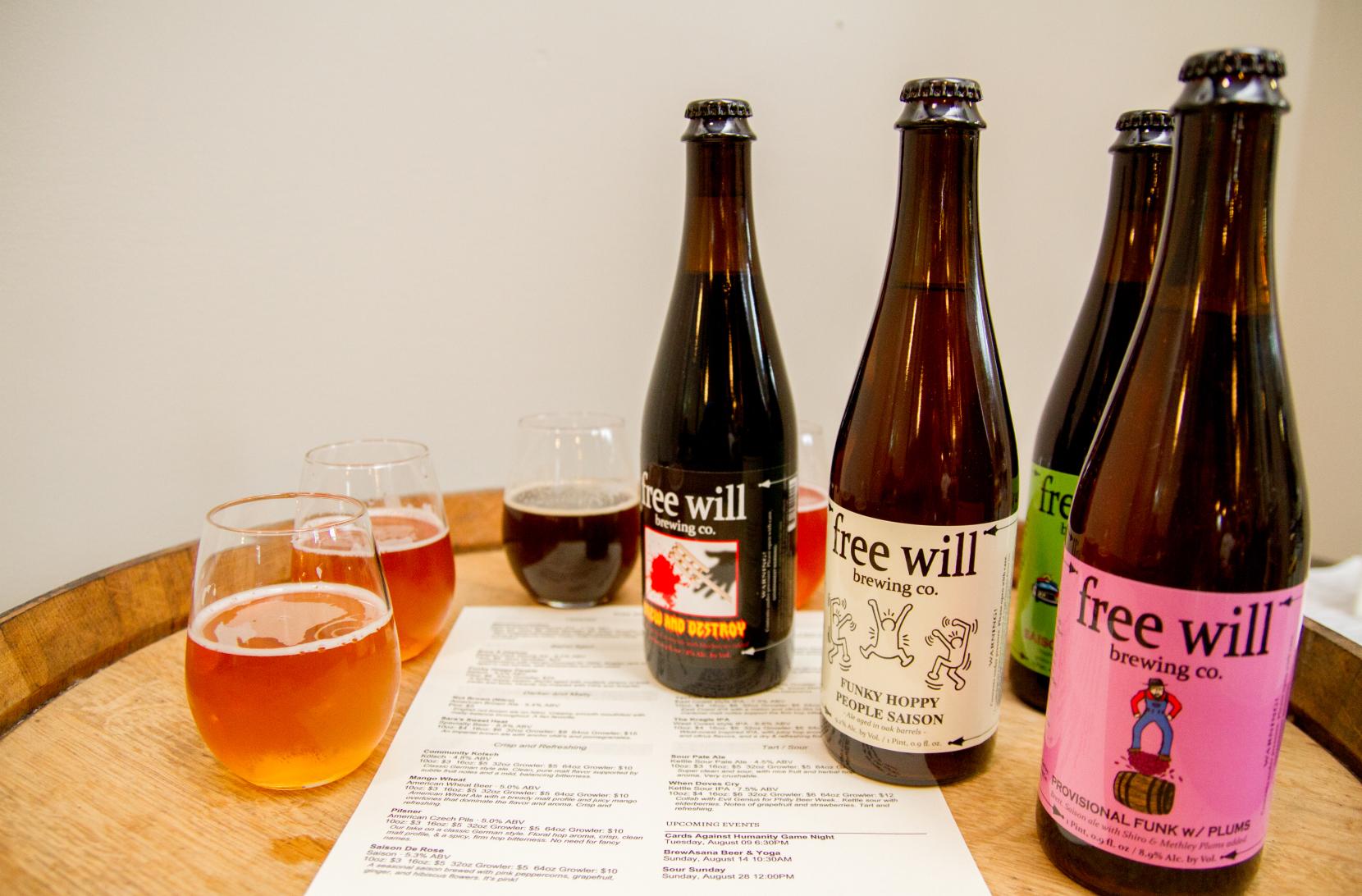 Pair your fresh meal with an equally refreshing beverage. Bucks County has a great selection of classics and new modern mixes.
Read Visit Bucks County's interview with farmer Malaika Spencer to learn more about the science and success of sustainable farming.