New Hope Railroad
Enjoy a narrated train ride through scenic Bucks County along the New Hope Railroad! Travel into the past with a ride in the vintage passenger coaches or antique bar car pulled by a 1925 Baldwin Steam Locomotive or historic diesel engines.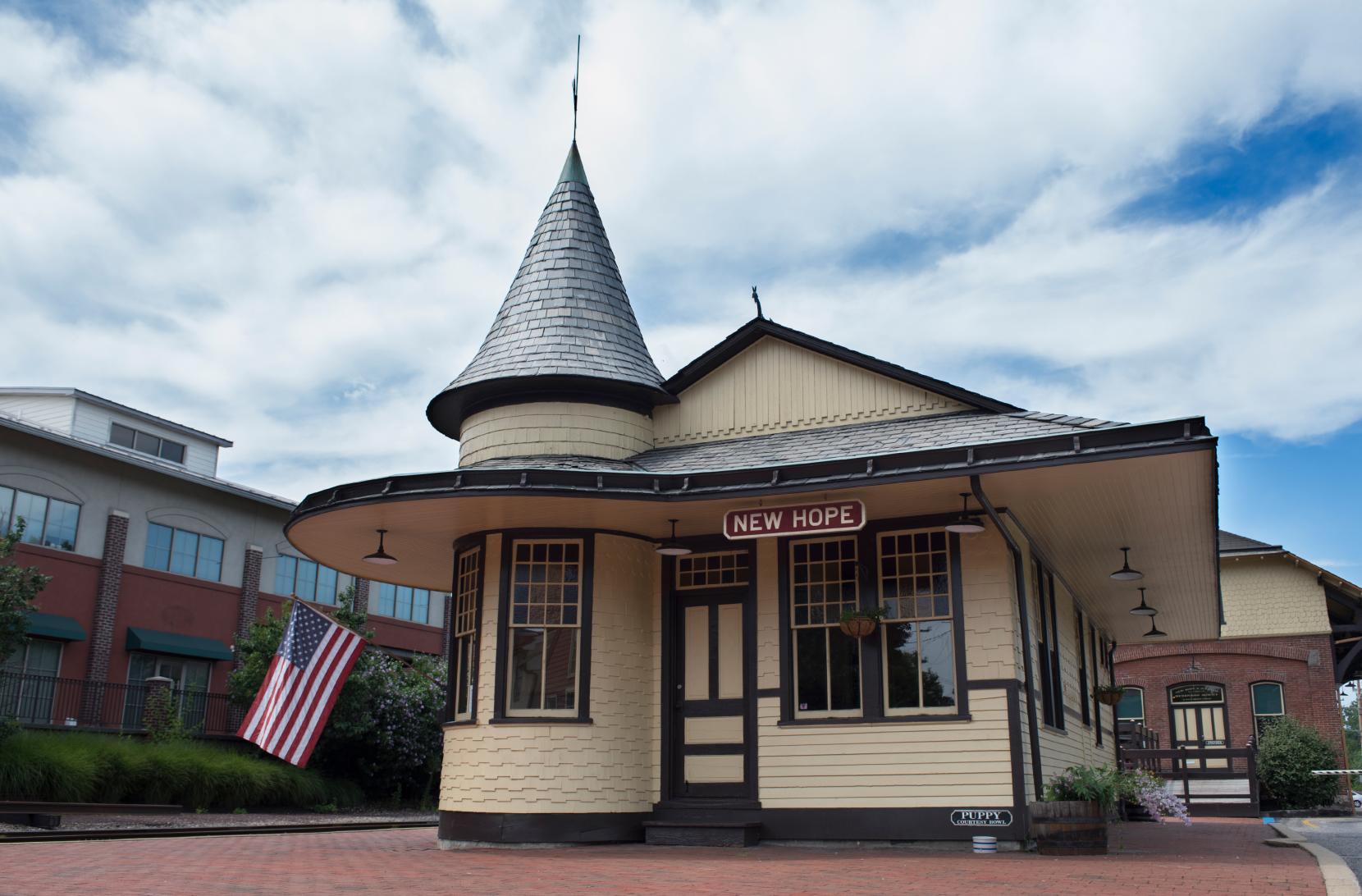 New Hope & Ivyland Railroad
Journey through history on 45-minute, nine-mile excursions through the beautiful rolling hills and valleys of the Bucks County countryside from New Hope to Lahaska.
See the craftsmanship of the coaches and travel along a line that's been around for more than 150 years! In fact, New Hope & Ivyland includes two historic buildings: The Witch's Hat train station build in 1891 and the Freight House that serves as the railroad's gift shop.
New Hope Ivyland Railroad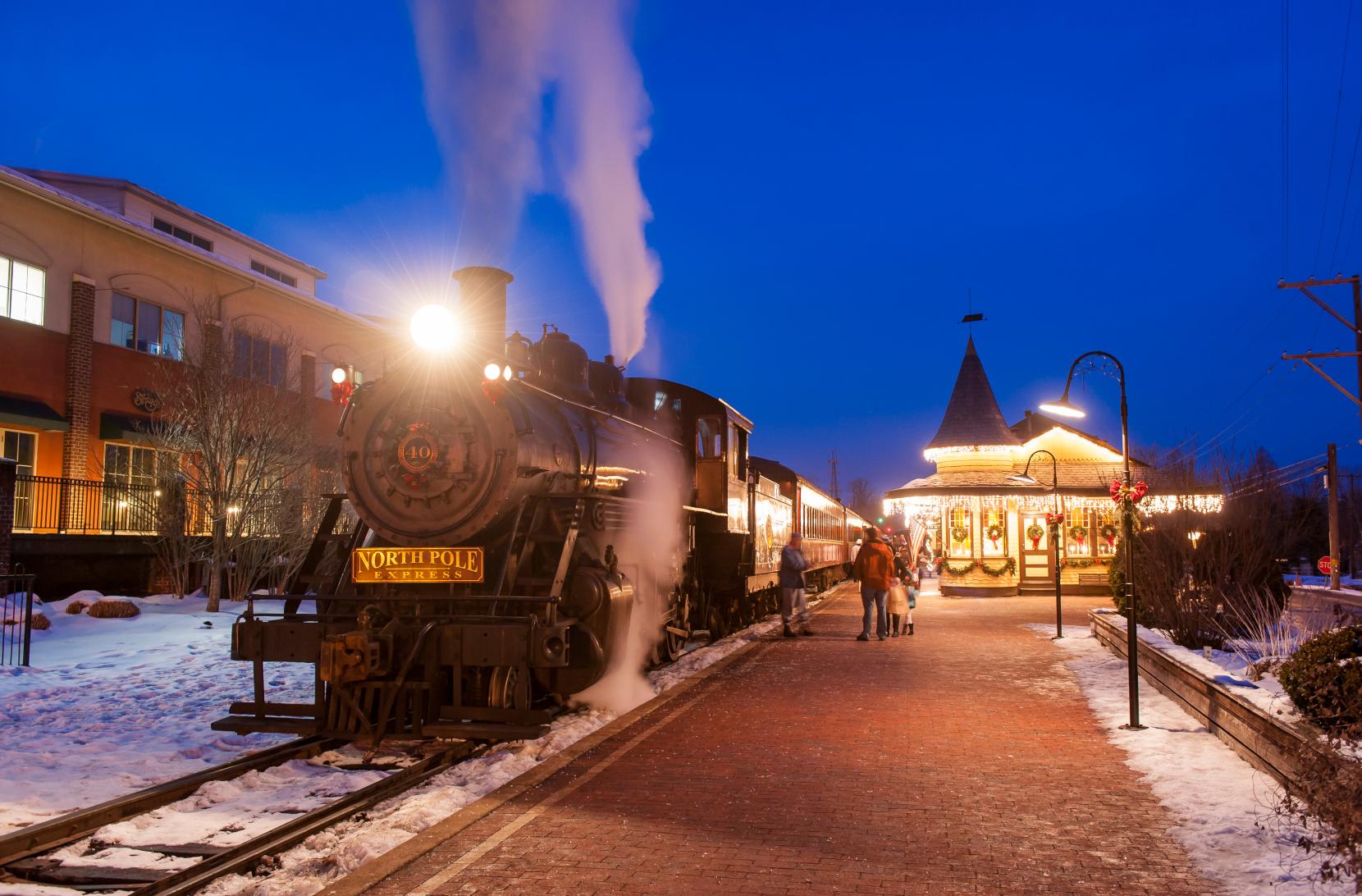 New Hope Ivyland Railroad
This scenic, heritage train will take you along the same historic route that was filmed in the 1914 movies series, "Perils of Pauline." The Railroad offers everything from the Grapevine Express, Sunday Brunch and Evening Star Dinner to Murder Mystery, Haunted Halloween and Trick or Treat trains.
The New Hope Railroad's Fall Foliage Trains operate on the railroad's full line to Warminster, a 35-mile round trip that generally lasts 2 ½ hours. The North Pole Express is the railroad's magical event with Santa Claus, hot chocolate, cookies and sing-alongs!
New Hope Railroad also offers private charters. While in town, be sure to explore all that New Hope has to offer like spots to shop, places to dine, nearby parks like Washington Crossing, wineries and other kid-friendly attractions, including the very close Bucks County Children's Museum!