BE ADVENTUROUS IN BUCKS
Tired of the same old boring routine? Add some action-packed adventure to your life in Bucks County! Revel in daring activities like kayaking along the Delaware River, hot air balloon rides over scenic countryside, rock climbing and more. Check off activities from your bucket-list with our guide to Bucks County's boldest attractions.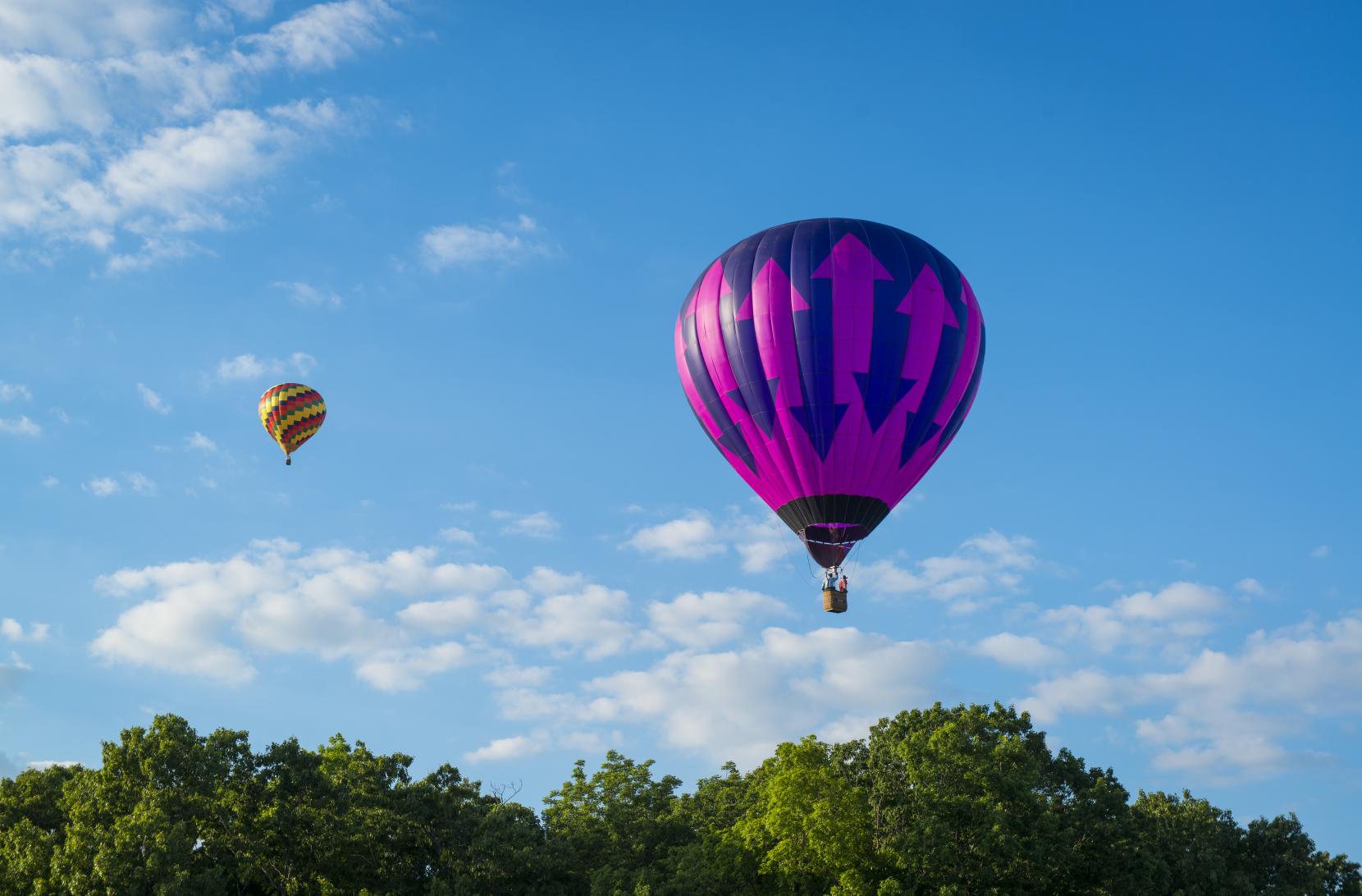 • Overcome your fear of heights with a beautiful hot air balloon ride with the U.S. Hot Air Balloon Team. As your balloon drifts across New Hope, Doylestown and the Bucks County countryside, take in the birds-eye view of the rolling hills, sprawling vineyards and gorgeous scenery. Once you land, celebrate your adventure in the sky with a complimentary champagne toast.
• Strap on your riding boots for a horseback riding lesson at Haycock Stables. For more than 50 years, this family-owned stable has provided the best care to both horses and riders to ensure a safe trip. Become one with your horse as your knowledgeable guide leads you on a trail ride through Nockamixon State Park with a peaceful lakeside view.• Take a trip down the Delaware River in style with Bucks County River Country! Unleash your sense of adventure through a variety of water activities including tubing, kayaking, rafting and canoeing. Be sure to grab a bite to eat at the Riverside Cafe after you satisfy your appetite for adventure.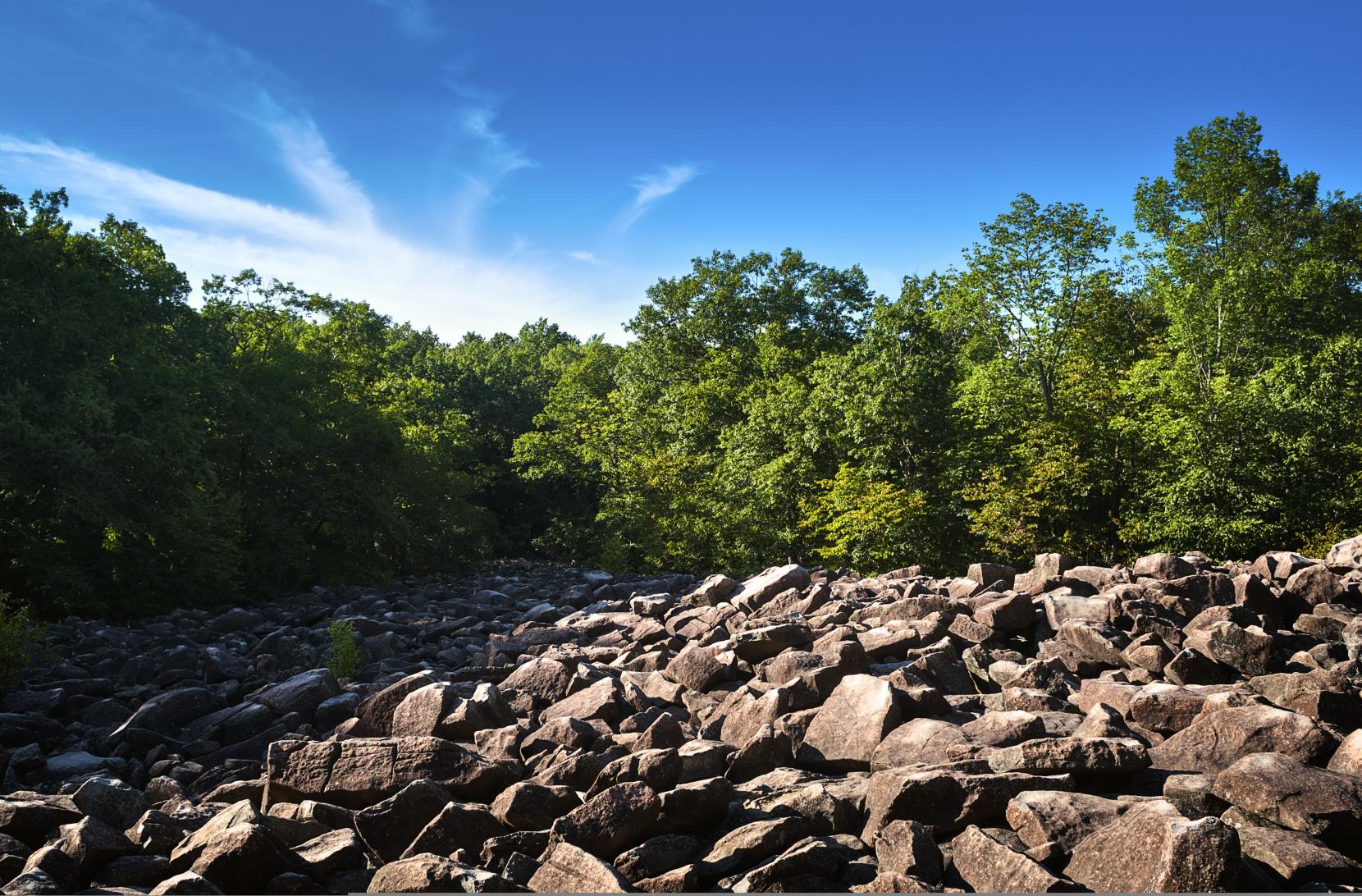 • Ringing Rocks Park will add a touch of natural wonder to your journey. Venture into the mysterious eight-acre boulder field where all of the rocks ring like a bell when struck. Bring a hammer and take a swing, then take a short hike to discover the largest waterfall in Bucks County.
• Let your adventures take flight with Leading Edge Aviation at Doylestown Airport. Test out the AeroSolo Camp with a FAA certified flight instructor who will teach you the ins and outs of what it takes to be a pilot from learning flight controls to radio controls. Then take to the sky with an Adventure Flight where you will fly co-pilot with a true aviator as you navigate through Bucks County's blue skies.
• For someone who prefers antiques, take to the skies in a classic 1942 Stearman Biplane at Van Sant Historic Airfield. Hop on board for a ride-a-long or rent a 1946 Aeronca Champ and plan your own flight over the scenic countryside of Bucks County. 
• Forget a quaint picnic and set out on an adventure in one of Bucks County's many parks! Reach for the sky as you scale the High Rocks at Ralph Stover State Park. Bring all your muscle and might to Core Creek Park and experience the notorious Dragon Boat, which holds up to 20 people, a drummer and a steersperson who must work as a unified team to paddle rigorously along the water. Climb to the top of Bowman's Hill Tower for the best view in Bucks County. Located inside Washington Crossing Historic Park, Bowman's Tower stands 380 feet above sea level and offers views up to 14 miles on a clear day.
• The adventure in Bucks County doesn't stop when the sun goes down. Grab a lantern and embark on a journey into the supernatural world with Ghost Tours of New Hope. Learn about the frightening tales that happened along the Delaware Canal but be careful, you just might run into the phantom hitchhiker in the night or pass by Aaron Burr who stares at you with cold, sightless eyes.