Famous Figures & Places 
Bucks County has long been known for its rich culture and historical heritage, with many influential figures calling the county home. Pulitzer Prize winning authors, Tony Award winning composers and even President George Washington have carved out their place in history during their time in Bucks County, and many of the places they called home are open to the public to help tell their stories.
HISTORICAL FIGURES
• There may be no more important face in American history than that of George Washington. In the winter of 1776, Washington took the Continental Army on a midnight crossing of the Delaware River, launching a surprise attack on British forces that helped turn the tide of the Revolution. Today, Washington Crossing Historic Park helps tell the story of that pivotal moment. The park features a brand new Visitor Center opened in 2013 and a team of volunteers to help us understand the importance of that night.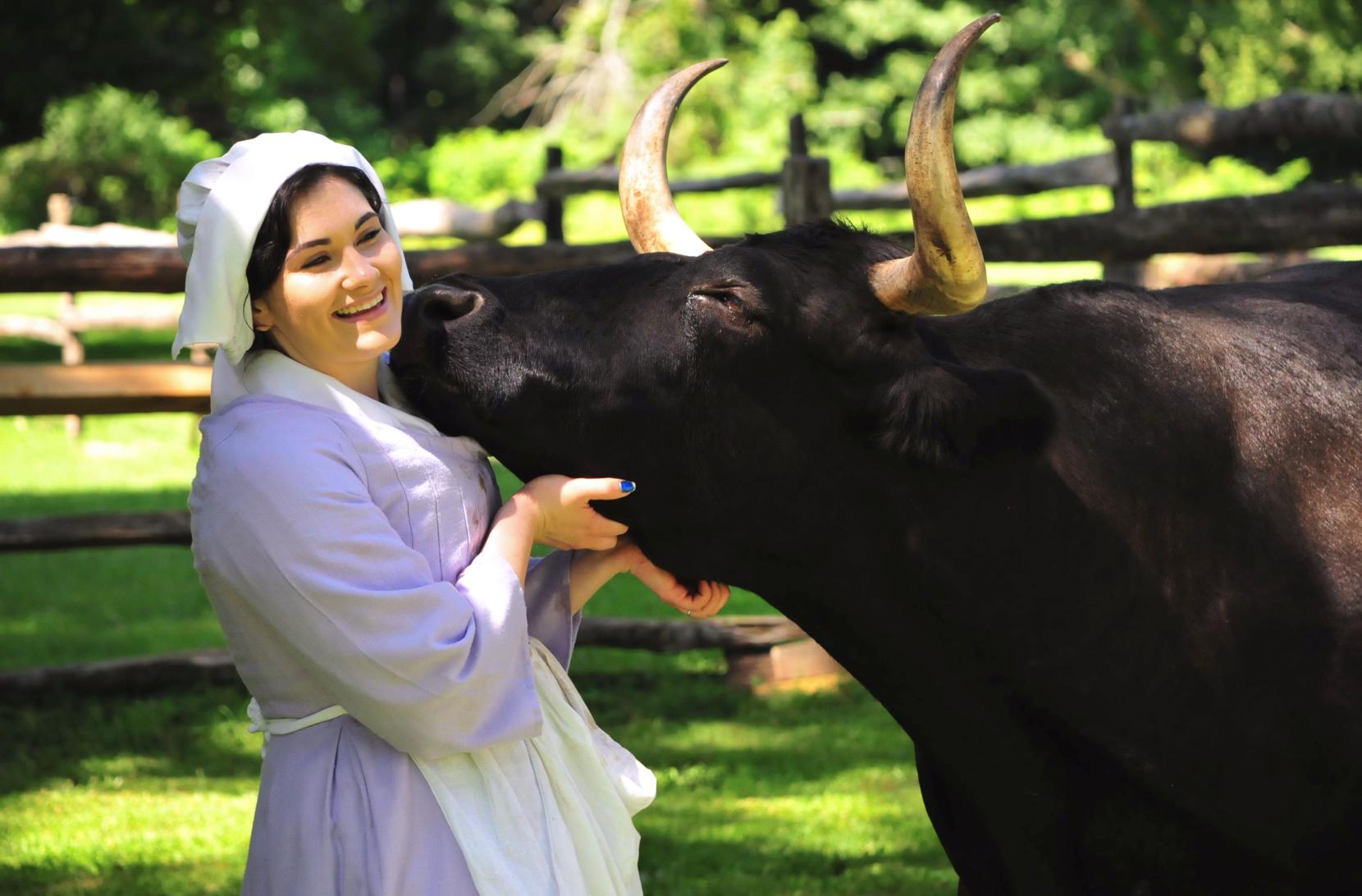 Bill the Ox at Pennsbury Manor
• When William Penn came to America in the late 17th Century, he called Bucks County home. His colonial mansion, Pennsbury Manor, has been rebuilt on his former estate along the Delaware River in Morrisville. Pennsbury Manor tells the story of William Penn and colonial America through static exhibits and living history events during its Sundays at Pennsbury program.

• One of the leading names of the industrial revolution, Henry Mercer left an indelible mark on Bucks County with the construction of three concrete castles in Doylestown. Mercer became one of the wealthiest businessmen of the early 20th century with the founding of Moravian Pottery & Tile Works. Today the Tile Works operates as a working history museum where artisans continue to make tiles in the Mercer style. The nearby Mercer Museum houses an eclectic collection of artifacts from early America, from hand tools and musical instruments to a Conestoga wagon and whaling boat that are suspended above the Museum's atrium. Fonthill, Mercer's massive home, now houses Mercer's private art collection as well as early pieces from the Tile Works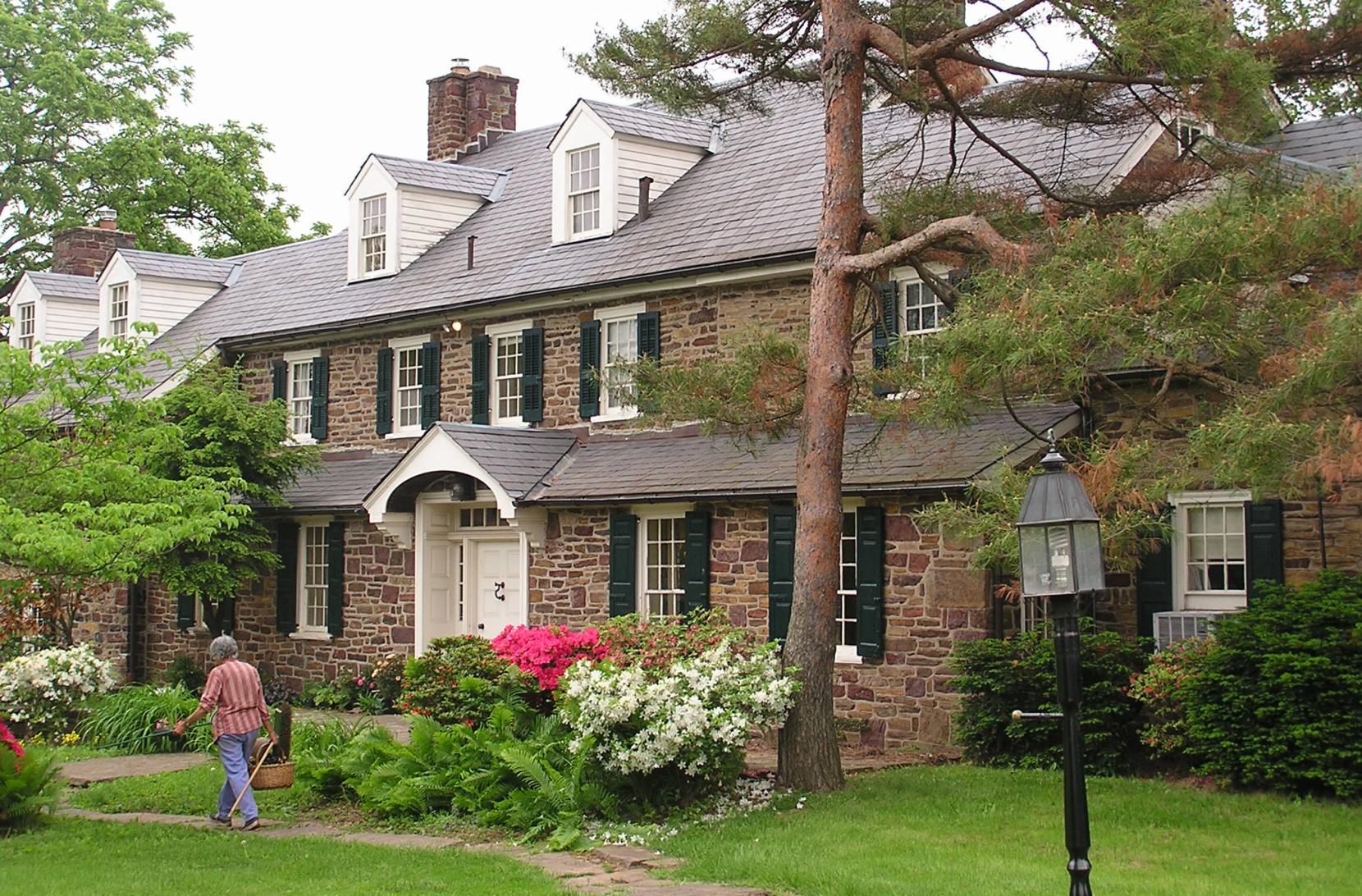 ARTS AND CULTURE
• James A. Michener, who won the Pulitzer Prize for Fiction in 1948 of his Tales of the South Pacific, made his home in Doylestown. The Michener Art Museum that bears his name houses collections of local and well-known artists, including the Nakashima Reading Room, which houses the work of renowned woodcarver (and Bucks County native!) George Nakashima.

• Pearl S. Buck, the Nobel and Pulitzer Prize-winning author of The Good Earth, spent much of her life in Bucks County. Her former home now operates as museum, Pearl S. Buck House, which helps tell the story of her life as an author and children's rights activist. 
• Pulitzer prize winning playwright George S. Kaufman lived at The Inn at Barley Sheaf Farm, located in the small community of Holicong. Kaufman met with John Steinbeck at this site to pen the theatrical production of Of Mice And Men! This elegant 100-acre estate has been transformed into an elegant inn with sixteen luxury suites in the manor house as well as a private cottage and barn.