Follow the Footsteps of George Washington
From fields that echo with George Washington's orders to a historic hotel with Grover Cleveland's favorite suite, Bucks County is filled with artifacts and places bearing traces of former U.S. Presidents – especially Washington's.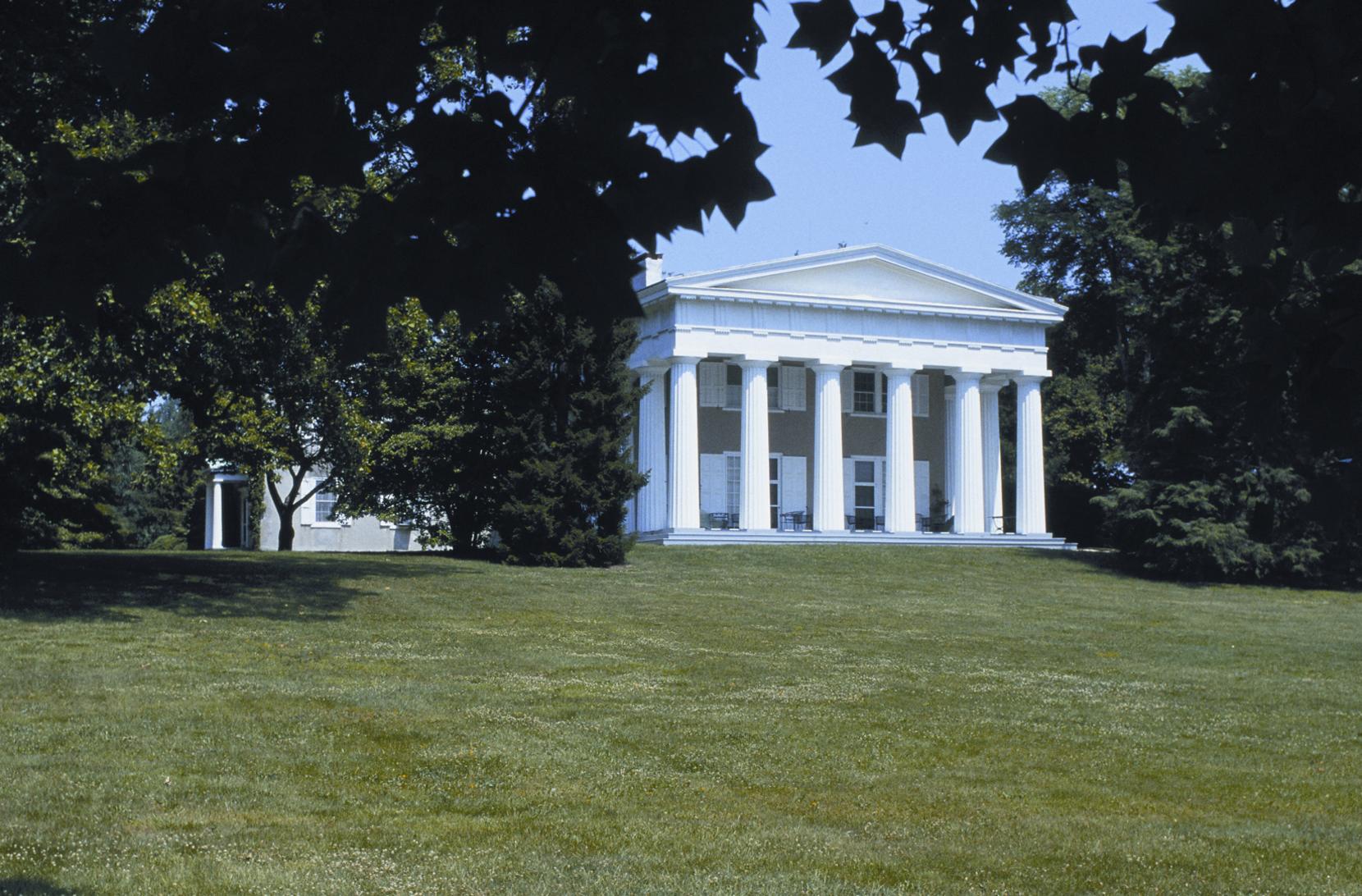 DAY ONE
Begin your day with a visit to one of several impressive mansions along the Delaware River, like Glen Foerd and Pennsbury Manor. The historic Andalusia Historic House, Gardens & Arboretum is a 200-year-old estate and former country home of Nicholas Biddle, a financier with a lead role in the Bank War of 1832.
Travel back in time to The Moland House, one of General George Washington's former headquarters where he and his 11,000 troops were stationed in 1777 as they awaited information of a nearby British Fleet. Take a guided tour of the house and a self-guided tour of the nature trail that weaves through Moland Park's 12 acres.
Next, stop by Summerseat in Morrisville. This former estate of Thomas Barclay was George Washington's headquarters from December 8-14, 1776, before his famous Christmas night crossing of the Delaware River. It is also the only home in America to be owned by two signers of the Declaration of Independence: Robert Morris and George Clymer.
The perfect place to end your day is the beautiful 1870 Wedgwood Inn B&B in New Hope. This blue Victorian bed and breakfast sits on a park-like setting just steps from the heart of town. It once served as a campsite for George Washington and more than a thousand Continental soldiers in December 1776.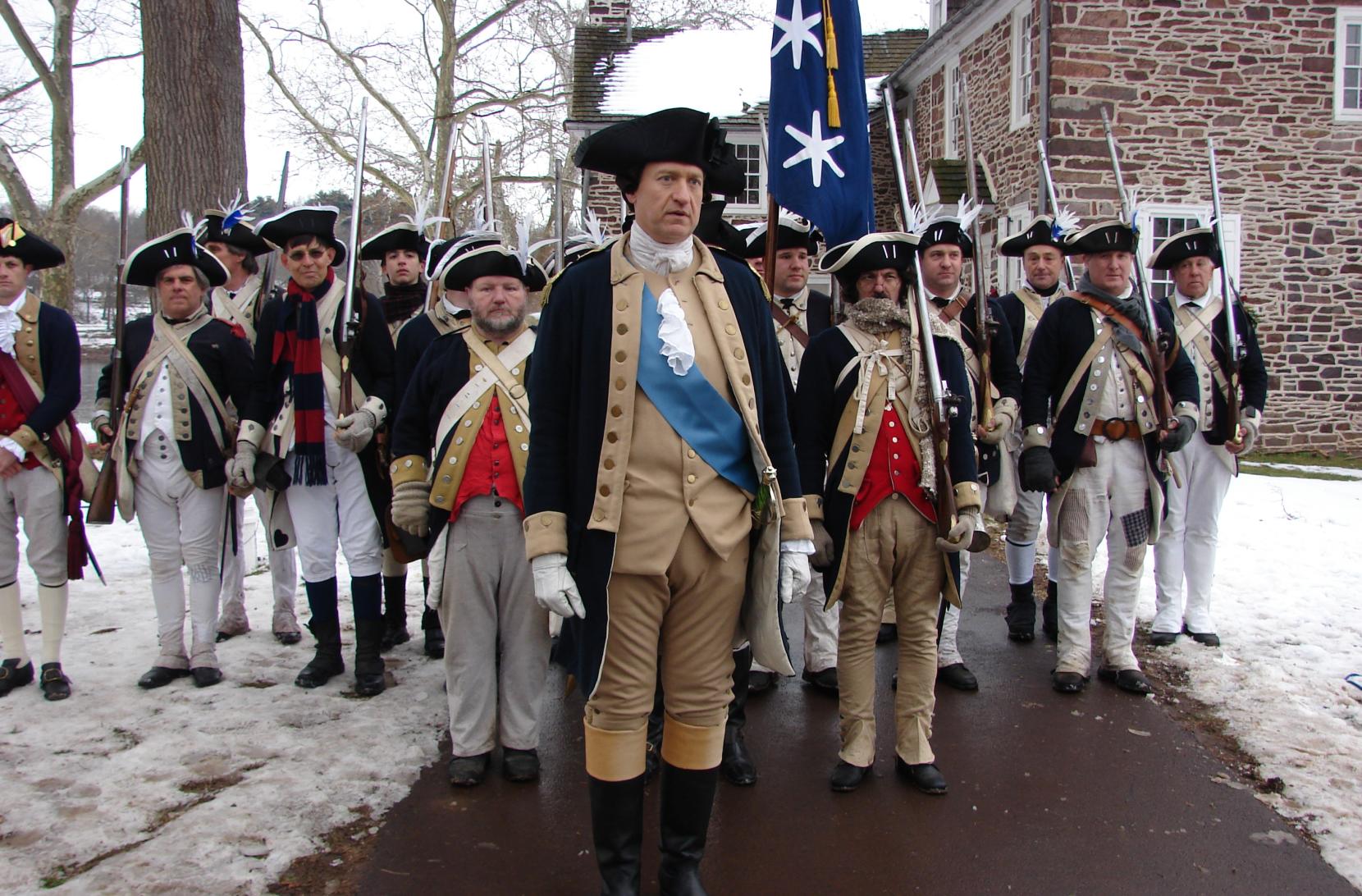 Soldiers at Washington Crossing Park
DAY TWO
Make your first stop Washington Crossing Historic Park, the spot marking a major turning point of the American Revolution when General George Washington and the Continental Army crossed the Delaware River on Christmas in 1776. Explore the history of the 500-acre park nestled along the Delaware River. Visit the historic buildings of Taylorsville, including the Durham Boat Barn which holds the only replicas in the world of the boats used by Washington and his troops to cross the river.  You can also climb the 125-foot staircase of Bowman's Hill Tower for a breathtaking 14-mile view of Bucks County's countryside. This tower commemorates a point that is rumored to be one of Washington's lookouts.
Next, grab lunch at the Washington Crossing Inn, a historic eatery originally built in 1817. Before Washington Crossing was called such, it was called Taylorsville and the Taylor family called this now restaurant home. Dine on dumplings, oysters or Grilled Filet Mignon that's good enough for a president.
Follow your busy day with a relaxing stay at the Black Bass Hotel in Lumberville. Grab a dinner table at their restaurant overlooking the Delaware River in this inn that dates back to the 1740s. George Washington attempted to stay here as Commander-in-Chief of the Continental Army, but was turned away by the innkeeper who was a loyalist to the British Crown. Book a stay in Grover Cleveland's favorite suite, which is where he used to stay when he came fishing on the Delaware, that is now named after him. Many of the furnishings are the same as when he slept here!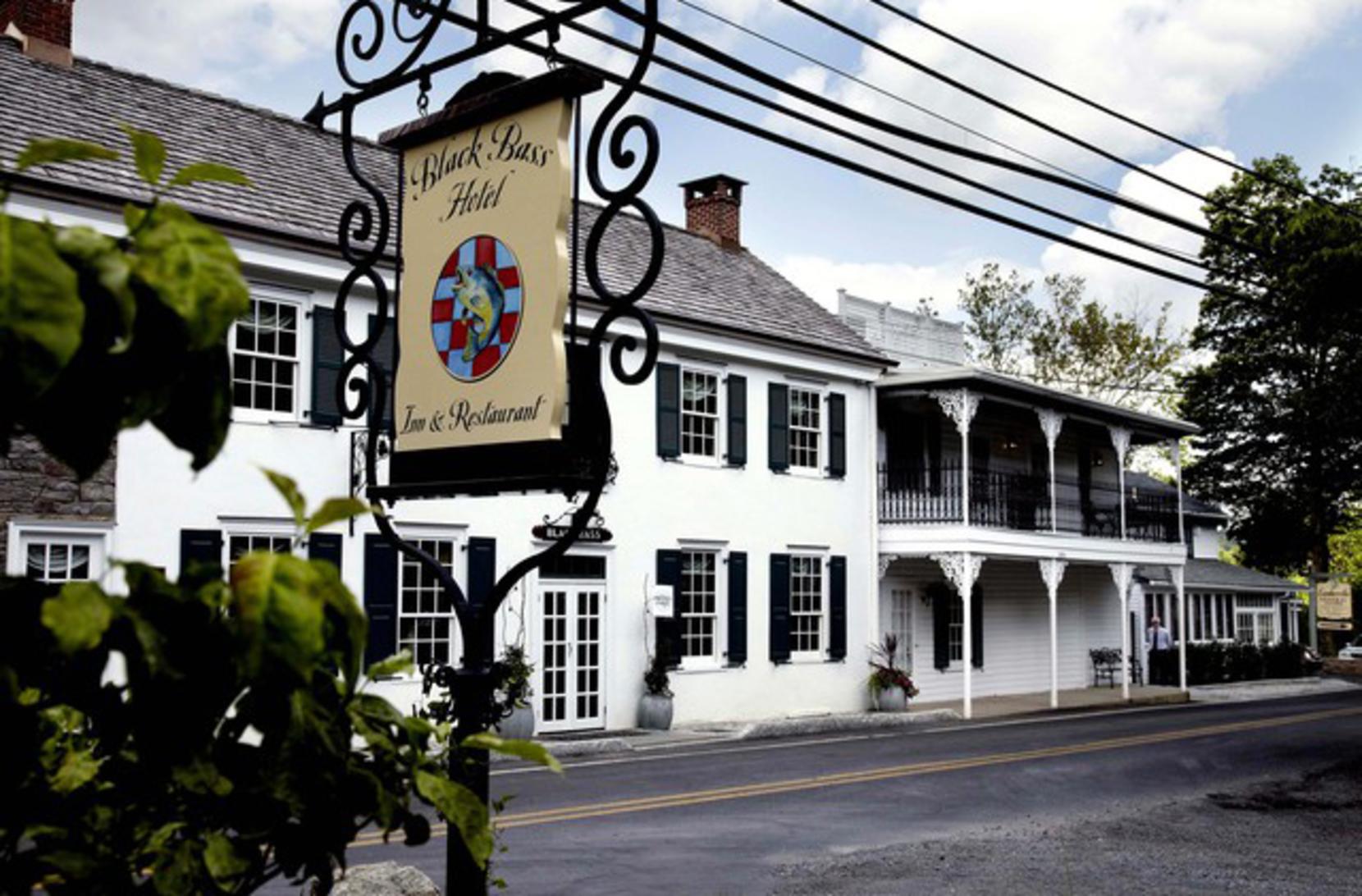 DAY THREE
In the morning, head to Doylestown where you'll find the Bucks County Civil War Museum. Brimming with historic documents and artifacts, the museum also boasts a rare collection of Abraham Lincoln pieces, including the Lincoln life mask, a bronze sculpture cast from a mold of the president's face early in his presidency.
Next, drive north into Perkasie to visit the Pearl S. Buck House, former home of Pulitzer-Prize winning author, writer and humanitarian Pearl S. Buck. She's the author of The Good Earth and she was referred to as the "bridge between the civilizations of East and West" by Richard Nixon. Here you can also see gifts and letters from Nixon, John F. Kennedy, and Eleanor Roosevelt.
Lastly, head to Quakertown to stop by Liberty Hall. This historic brick building is believed to be one of the overnight hiding spots for the Liberty Bell when it was on its way to Allentown to be hidden from the British on September 23, 1777. Traditionally, the Liberty Bell would ring for the deaths of presidents.
End your day with dinner at McCoole's at the Historic Red Lion Inn, a former meeting place for the organizers of the Fries Rebellion, one of three tax-related rebellions of the 18th century. John Fries, leader of the rebellion, was tried for treason and pardoned by John Adams in this same town.